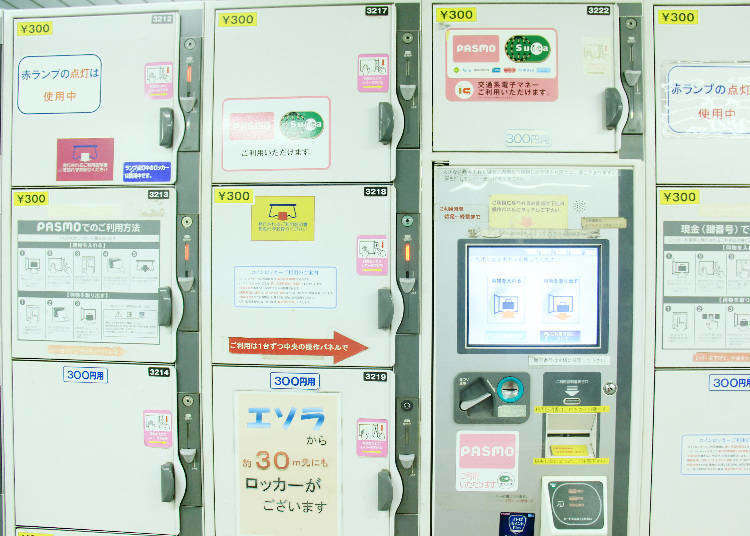 Coin lockers are an absolute necessity for everyone who wants to enjoy sightseeing in Tokyo but travels with a lot of luggage. Using them is easy, and so is finding vacant coin lockers – if you know where to look!
Which Places Have Lots of Coin Lockers?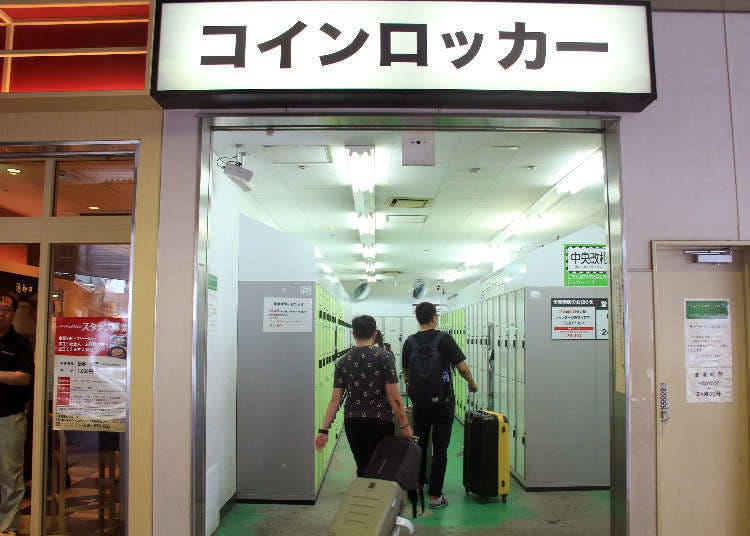 Generally, most coin lockers can be found in and around railway stations, such as JR and the subway, but also in underground passages or at bus terminals. In large stations such as Shinjuku, Ikebukuro, or Ueno, they are usually set up at each ticket gate and in connection passages, coming in up to four different sizes: small, medium, large, and extra large. Of course, as important connection hubs, both Tokyo and Shinagawa Station have numerous coin lockers to offer as well. Apart from coin lockers, station premises, sightseeing areas, and busy streets also tend to offer luggage keeping stations, so don't worry about exploring Tokyo hands-free!
Big Enough for a Suitcase!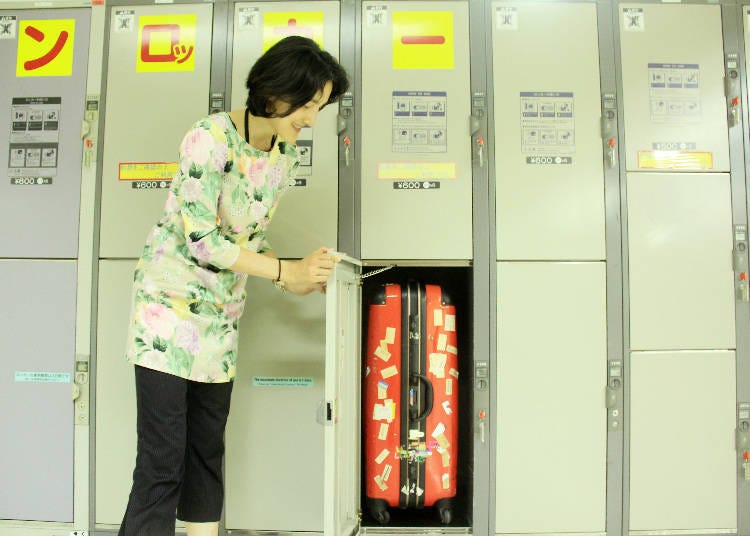 Coin lockers are big enough to hold a suitcase.
There are different sizes of coin lockers, small enough for a backpack or a handbag, and large enough to fit an entire suitcase. While the small lockers are the most common ones, medium- and large-sized coin lockers for travelers are a bit scarcer.
Of course, coin lockers at particularly busy places are often full, so checking in less crowded places is always worth it.
Coin Locker Types & How to Use Them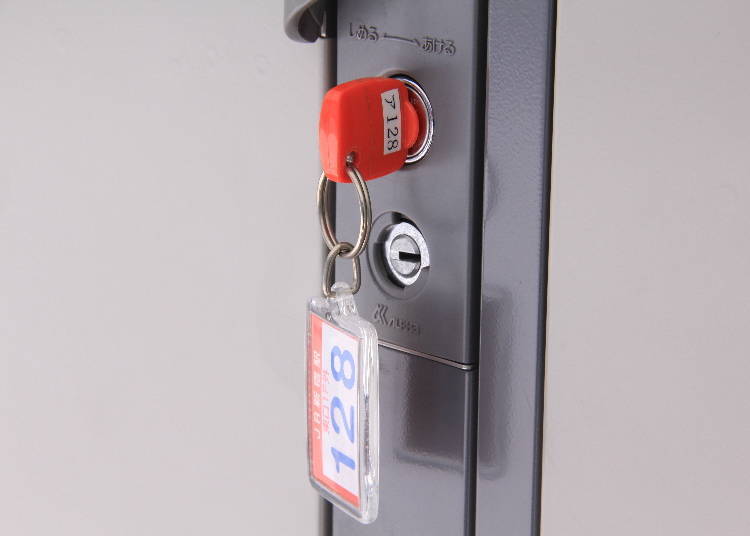 A key-type coin locker. The locker's number and location are written on the keychain.
・ Key-type coin locker
This locker is particularly easy to use and thus perfect for every tourist! Simply pay for it with 100 yen coins, turn the key, and that's it. Keep in mind, however, that this type of locker accepts nothing but 100 yen coins.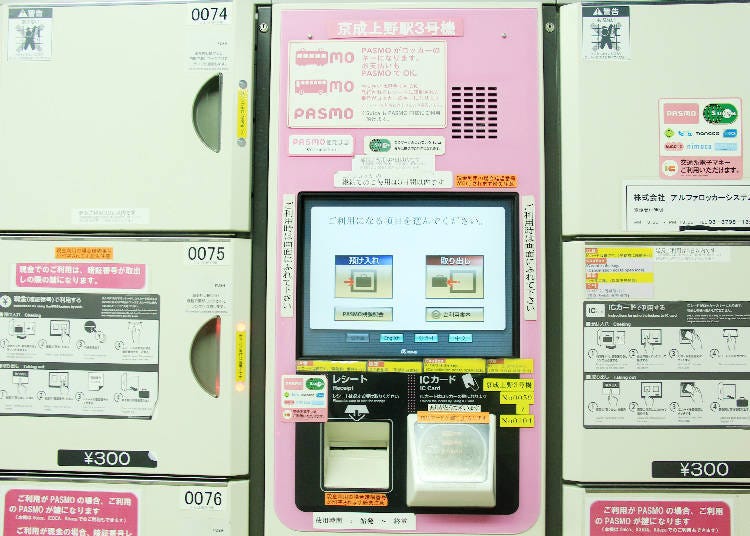 Touchscreen-type coin lockers. Operate them via the screen.
・ Touchscreen-type coin locker
The vacancy of these coin lockers can be checked via the internet and applications. They are locked and unlocked via a convenient touchscreen and can be paid cash or with an IC card, such as Suica and PASMO. If you choose cash, you'll have to unlock it with a PIN code printed on the receipt, while the IC card payment allows you to unlock your locker via card reader.

Either kind of coin locker bills you for an entire day. Small lockers range between 100 and 300 yen, medium-sized lockers generally cost 300 to 500 yen, while large lockers cost 500 to 800 yen on average. If you plan on storing your luggage for longer than a day, you can do so for 3 to 4 days. The storage fee is billed with each passing day. If you exceed the maximum amount of storage time, your luggage will be picked up by the managing company and moved to their storage, where you can retrieve it within a month.
*This information is from the time of this article's publication.
*Prices and options mentioned are subject to change.
*Unless stated otherwise, all prices include tax.