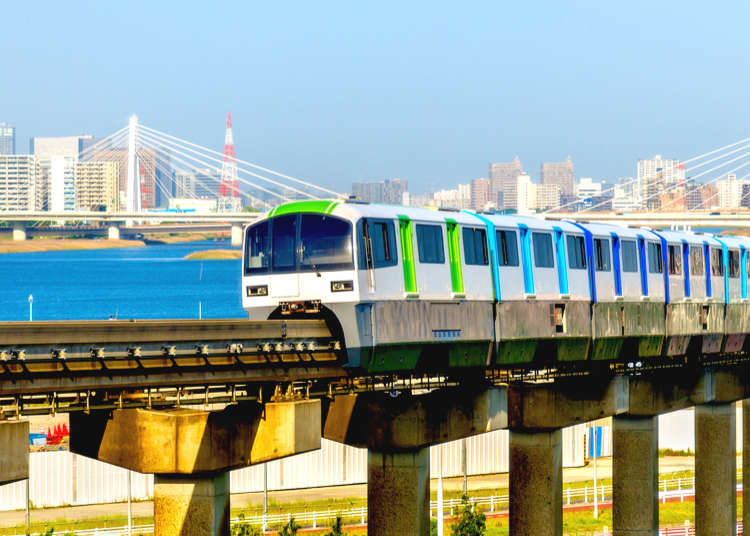 Getting from Haneda Airport to Tokyo is a cinch. Located in Southern Tokyo's Ota Ward, Haneda Airport – or Tokyo International Airport – is one of Tokyo's two airports, Narita being the second one. It is an important hub, connecting domestic flights to international ones.

Four main means of transportation connect Haneda Airport's international terminals (Terminal 3 and Terminal 2 depending on airline) to Tokyo's inner city: train, bus, taxi, and monorail. Let's take a closer look.
1. Haneda Airport to Tokyo by Train: Keikyu and Monorail
Haneda Airport is served by two public railway systems, the Keikyu Line and the Tokyo Monorail, both directly connected to the international terminal of the airport, allowing for a smooth transfer to the city.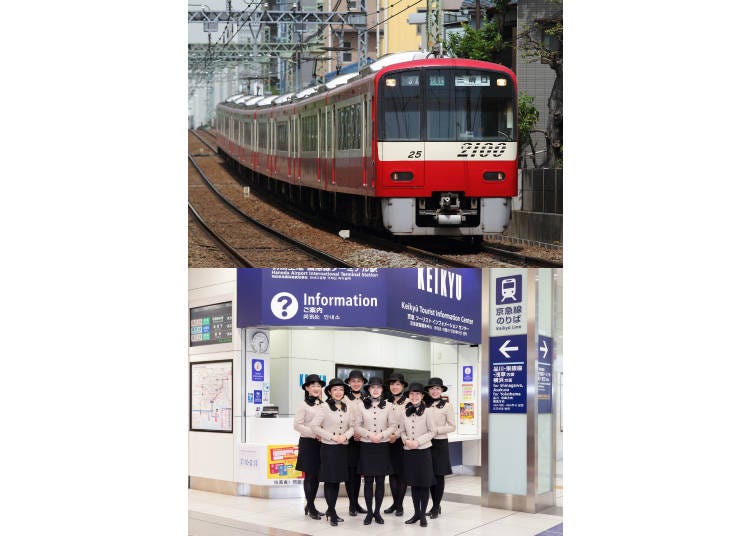 Top: The Keisei Information Center; Bottom: the Keisei Skyliner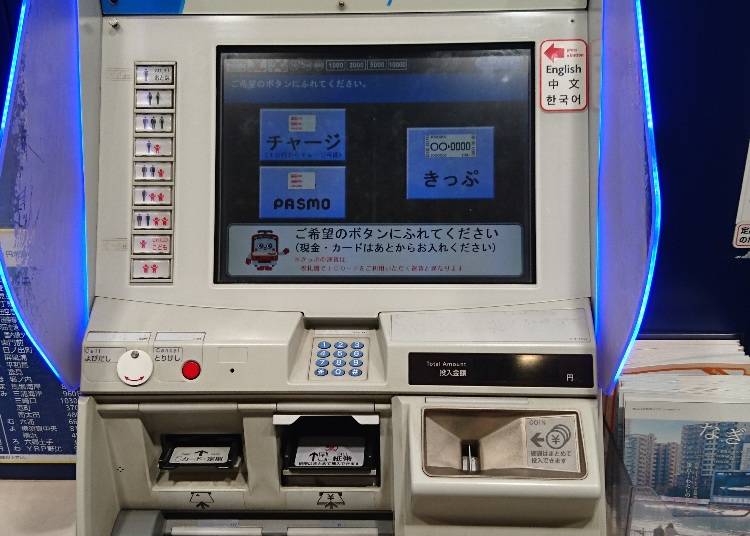 Keikyu Line's Ticket Vending Machine
The Keikyu Line has its ticket gate on the same floor as the arrival lobby, leading to the Haneda Airport Terminal 3 Station. A special airport express train for about every 10 minutes during the day, taking you directly to Shinagawa Station in only about 15 minutes for 300 yen. Various JR lines and other major train lines connect to this large station, making getting to your destination convenient and easy. The Airport Limited Express, Limited Express, and Airport Express trains of the Toei Asakusa Line also stop at Daimon Station and allow transfer to the Toei Oedo Line, while the stop Shinbashi Station connects to Tokyo Metro Ginza Line and Yurikamome. Access to both Asakusa Station and Oshiage Station is also possible, the closest stations to the famous Tokyo Skytree. A transfer to Yokohama Station only takes about 36 minutes and 370 yen with the Airport Express, stopping at Shinzushi, Kanazawabunko Station, and Keikyu Ukurihama Station.

Right next to the Keikyu Ticket Gate on the second floor of Haneda Airport Terminal 3 Station, tourists can find the Keikyu Tourist Information Center that supports English, Chinese, Korean, and Japanese, open every day from 7:00 a.m. to 10:00 p.m. There, special ticket offers for sightseeing courses all around Tokyo are offered as well.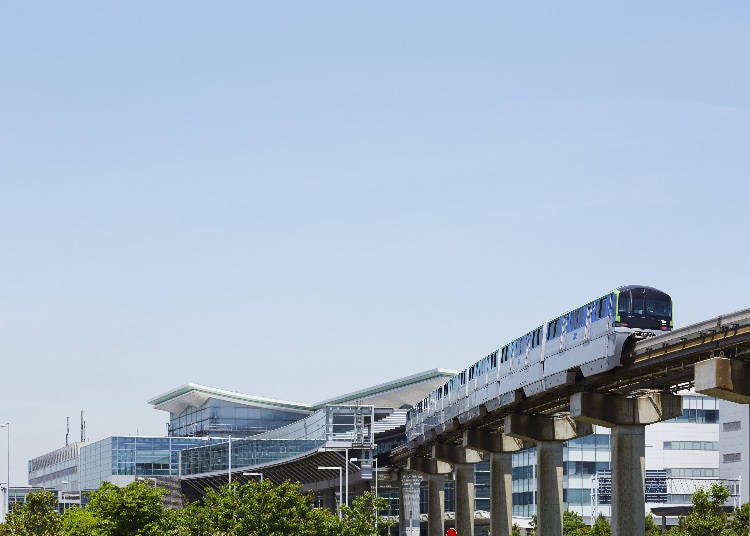 Tokyo Monorail
The Haneda Airport Terminal 3 Station also connects to the Tokyo Monorail, directly accessible from the arrivals lobby via escalator. As a train departs every 3 to 5 minutes, it is an especially quick way to leave the airport. For 500 yen, the Tokyo Monorail takes its passengers to Hamamatsucho Station in 13 minutes, where a convenient connection to the JR Yamanote Line is possible, a line that stops at many of Tokyo's major areas, such as Tokyo Station, Akihabara, Ikebukuro, and so on.

Should you be bound for Nihonbashi or Asakusa, as well as for Roppongi or Shinjuku, simply transfer to the Toei Oedo Line, while changing to the Rinkai Line at Tennozu Isle Station will take you to Odaiba and Tokyo Big Sight.

Both Tokyo Monorail and Keikyu Lines are compatible with IC cards such as Pasmo and Suica.
2. Haneda Airport to Tokyo by Bus: Affordable and Convenient
Haneda Airport also features various airport buses that cover all major areas of Tokyo. The two main operators are Airport Transport Service and Keikyu Bus, both accessible from Terminal 2 and 3. On the second floor of the arrival lobby in Terminal 3, you can find an automated ticket vending machine, making ticket purchases particularly easy and convenient.

IC cards such as Pasmo and Suica can also be used. There are two different systems in place for each operator; one is to simply touch the card reader as you enter the bus, the other one is to get a time-designated ticket at a ticker counter by paying with your IC card. There may be times when the bus is at full capacity and you won't be able to board.

The bus stops can be found by leaving the international arrivals lobby on the 2nd floor of the Haneda Airport Terminal 3 Station via elevator, going to the 1st floor. Signs saying "Bus" will point you in the right direction. The stops labeled from 1 to 11, each with a different destination, so make sure to confirm the correct stop before the time of departure.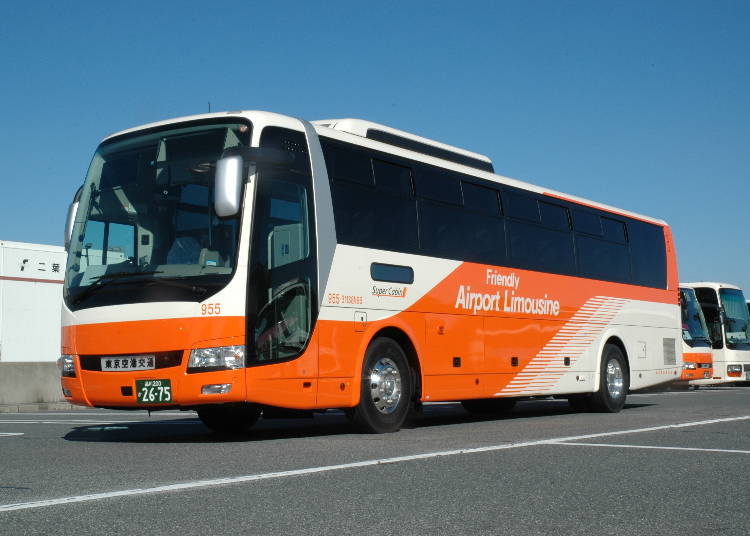 Airport Limousine
The Airport Limousine Bus covers major areas and stations in and around Tokyo Station, Nihonbashi, Ikebukuro, Hibiya, Akasaka, Shibuya and Futagotamagawa, Shinjuku, Asakusa, Kinshicho, and Toyosu, Ginza and Shiodome, Roppongi, Shiba, Ebisu and Shinagawa, Odaiba, Takeshiba, and Ariake, Mejiro, Kudan and Korakuen, and more. (As of October 2022, the bus is not stopping at Hibiya, Mejiro, Kudan, Korakuen, Akasaka etc. If services resume, there may be a reduced schedule.

A transfer from Haneda Airport to Tokyo Station takes between 25 and 45 minutes and costs 950 yen, while transfer to Shinjuku takes between 35 and 75 minutes and costs 1,300 yen.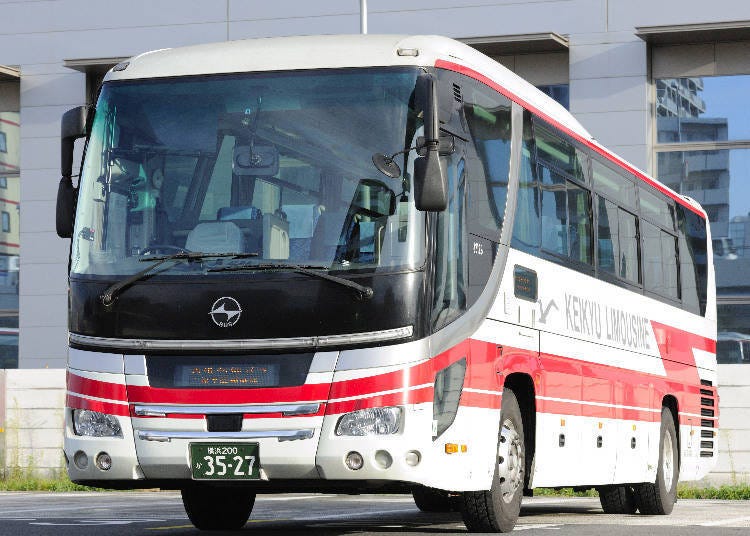 Keihin Kyuko Bus
The Keihin Kyuko Bus serves major cities in Tokyo's surrounding areas, including Kanagawa, Chiba, Saitama, and Yamanashi Prefecture, as well as various stops in Yokohama, such as Yokohama Station, Yamashita Park, Minato Mirai, and Yokohama Red Brick Warehouse. It is also possible to directly go to Tokyo Disney Resort, Shibuya, Kinshicho Station, or Tokyo Skytree Town. Even buses via Hakone, Mount Fuji, Karuizawa and Hakuba (only during ski season) can be boarded. (As of October 2022, buses are currently not running to Mount Fuji or Karuizawa, and Hakone buses are only bound for Togendai.)
3. Haneda Airport to Tokyo by Taxi: A Fun, Affordable Option for Groups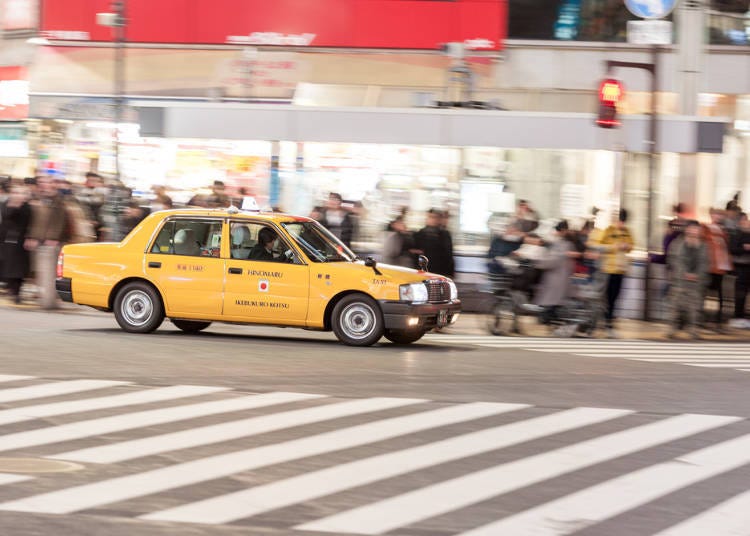 Another comfortable way to get to the heart of Tokyo is Teigaku Taxi, or "fixed rate taxi." The fare is higher than the services of Keikyu Line, Tokyo Monorail, or the Airport Bus, but is it a preferred method of transportation for many especially when public transport options are limited, such as late at night or early in the morning. Various different taxi services offer these fixed rates but the system is basically the same throughout the different companies. Reservations are made via telephone operators with each company, at least 1 hour before the desired time of use.

Certain taxi companies offer operator support in English, making reservations particularly simple and convenient. The fixed rates from Haneda Airport to Chiyoda's Tokyo Station is 6,100 yen, with highway and freeway charge, as well as parking fees at the airport, will be charged separately. An extra charge will also apply if the transfer is between late at night and early morning (10:00 p.m. to 5:00 a.m.). Please keep in mind that should you change the destination while in a pre-set fare taxi, the charge will switch to the general taxi fare system.
4. Book an airport transfer from Haneda Airport to Tokyo
Airport transfers are an economical way of getting from the airport to Tokyo. These are especially convenient for family trips or for larger traveling parties with plenty of luggage.
Information in article updated as of October 2022. Please check the official websites for the latest information.
Address

Hanedakuukou, Ota-ku, Tokyo, 144-0041
View Map

Nearest Station

Haneda Airport International Terminal Station (Keikyu Airport Line / Tokyo Monorail Haneda Airport Line)

*This information is from the time of this article's publication.
*Prices and options mentioned are subject to change.
*Unless stated otherwise, all prices include tax.