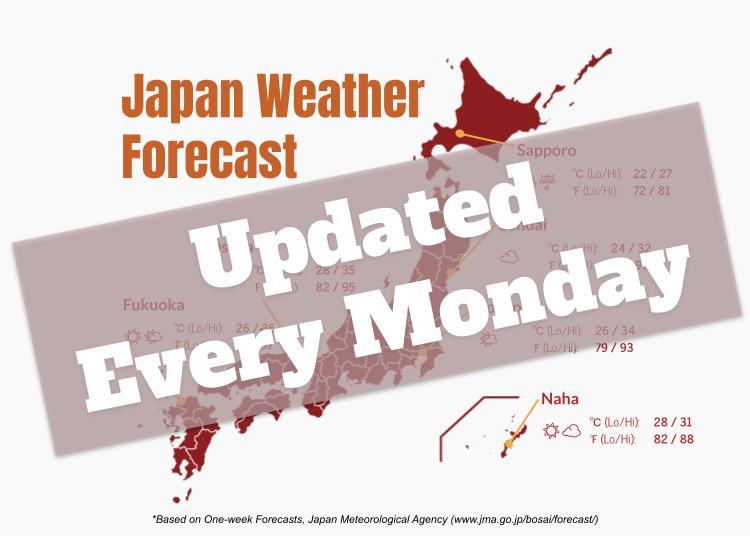 Cloudy, rainy weather is expected to continue this week in Tokyo, and it seems that everyone in town is carrying at least a folding umbrella with them! To deal with the sticky weather, many folks in town are wearing short-sleeved shirts and shorts made of wickable fabric. We'll introduce more about what's happening in late June below!
What to wear: Short-sleeved shirts, shorts help keep you cool!
Two university students let us snap a look at what they're wearing for early summer. "It's humid out and a bit sticky, so I went from long-sleeves to lighter outfits and short sleeves," shared one of them. "Still, given that air conditioners are used at school and in shops, it can be a little chilly at times so I bring a cardigan with me."
Some of what people were wearing around town on 6/17. Lots of people were dressing in layers, with long-sleeved shirts over t-shirts
Fireworks season is here! You can easily buy fireworks in shops
From supermarkets to home electronics shops, it seems that so many stores are now selling a variety of fireworks. Fireworks are a common sight in Japan, and in summer evenings children can be seen outside their homes or in park, lighting off fireworks with friends. One bag is about ¥800.
Common types of fireworks in Japan include the rocket form that is known around the world, but also one called "senko hanabi," a kind of sparkler that's particularly popular with children.
July and August are commonly known for huge fireworks displays around Japan. Be sure to check Live Japan for more on these events!
Literally "incense firework," senko hanabi are said to trace back to the Edo period when gunpowder was applied with glue to tips of rice straw. When lit, they stood like incense sticks.
Father's Day – The 3rd Sunday in June!
In supermarkets and elsewhere, posters reminded everyone of Father's Day!
On Father's Day, many families will eat sushi together. Special sushi sets for dads are sold too!
Just as in other countries, the third week in May is Mother's Day and the third week in June is Father's Day! In Japan, there isn't necessarily a lot of excitement around these days per se, however at supermarkets and department stores, one can see a variety of posters advertising the occasion and many people buying presents for family. For dads, popular presents are neckties, work shirts and watches.
Rain is expected to continue this week!
In the week ahead, Tokyo is expected to see cloudy skies and frequent showers, with daily highs around 27C (80F) and lows around 22C (72F). Short-sleeved shirts should be fine, but with a slight chill to the air especially in mornings and evenings, it might be best to bring a light jacket or flannel. (And be sure to bring your umbrella!)
This week's weather forecast for Tokyo, Japan
*This information is from the time of this article's publication.