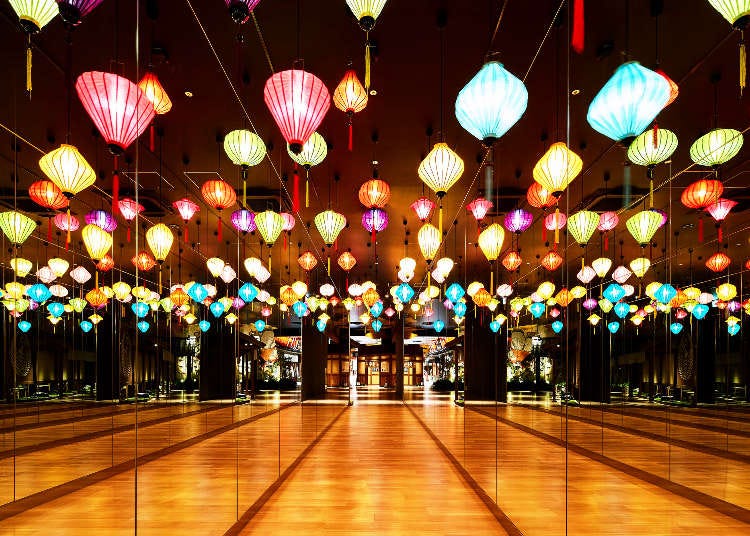 The truth is, besides its exquisite natural beauty and exciting modern facilities, Japan is also known for heavy rain and typhoons, which many travelers rightly worry about when planning their trips.

If that's one of your concerns as well, consider coming to Osaka! The city is well-equipped with shopping streets and indoor facilities that are protected from the elements, making them ideal spots to visit even during unexpected bouts of bad weather.

Check out our list of 10 such must-visit weather-proof sites and see for yourself!
1. Dotonbori Museum Namikiza: 400 Years of Dōtonbori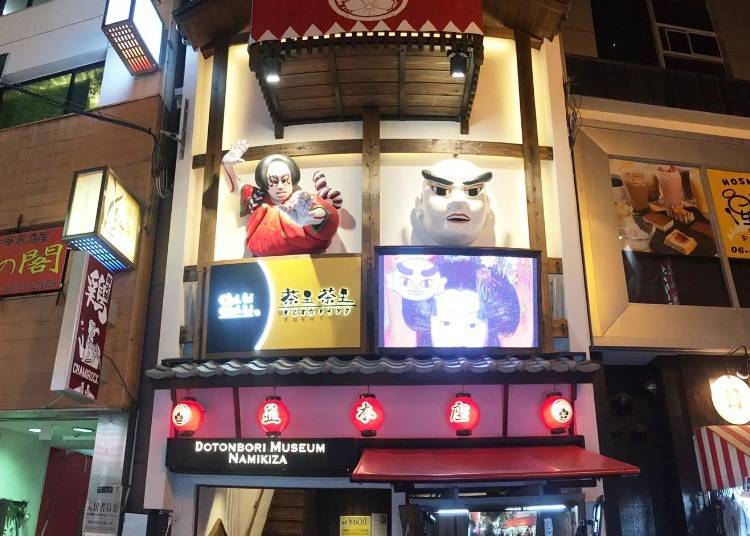 Dōtonbori is located in Osaka's Minami Area and is well-known for its glamorous electric signs such as the Glico Man and Kani Dōraku's giant crab signboard. This shopping street also features great gourmet food and shopping facilities, making it a fun place to explore on foot.

If you're around the area and it starts to rain, there's a new place of interest on the block called Dotonbori Museum Namikiza, an interactive museum that educates visitors about the history of Dōtonbori street and how it turned into its current incarnation from its original theatrical entertainment street where kabuki (traditional Japanese performing art) and bunraku (traditional Japanese puppet theater) reigned.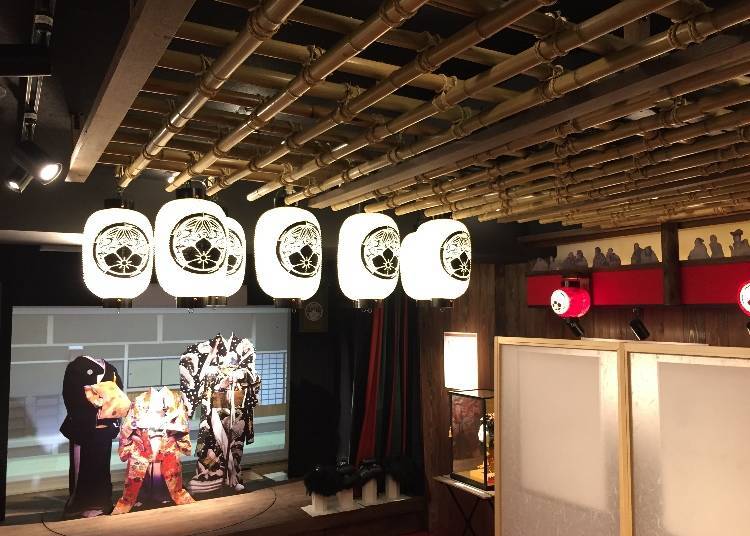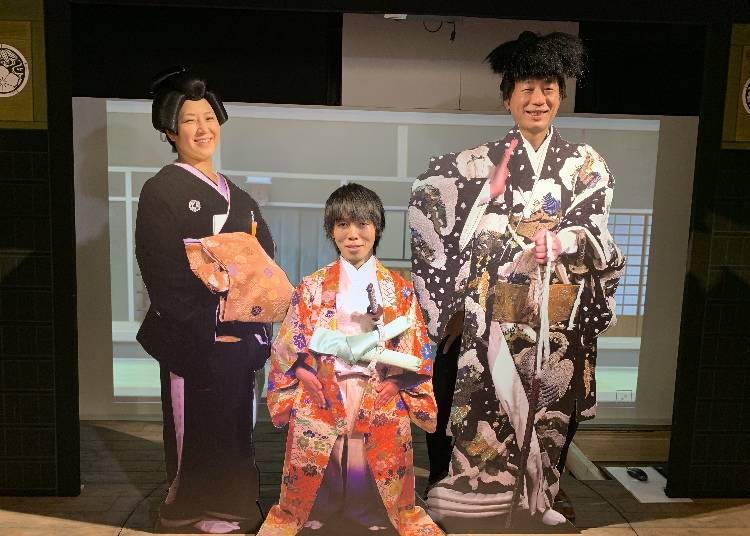 Your host for this museum visit will be Bunshichi-kun, an original character who has lived for over 400 years on the theater stage, and he'll be telling you all about the history of Dōtonbori Street, kabuki, and bunraku.

A revolving stage used in traditional performances that measures 1.8 meters (about 6 feet) across known as the mawari-butai has been restored and installed in the museum as well, with photo stand-in panels for you to really get into the mood and take some memorable photographs of your visit. There's also a section here that takes you through what the Dōtonbori was like as a district of performing arts.

Maps with special discount tickets are being given out free here as well! Bunraku scripts, known as yukahon, and old-fashioned photographs are among some of items being exhibited. Bunshichi-kun's voice guide is available in Japanese, English, Chinese, Korean and Spanish for the convenience of all international visitors.
DOTONBORI MUSEUM NAMIKIZA

道頓堀ミュージアム並木座

Address

1 Chome-1-6 Dotonbori, Chuo-ku, Osaka, 542-0083

Nearest Station

Access: 2-minutes walk from Nipponbashi Station on the Kintetsu or Hanshin Lines; 5-minutes walk from Namba Station; 10-minutes walk from Namba Station on the Nankai Line.


Phone Number

06-6575-7919

Hours: 10:30 a.m. – 6:30 p.m.
Price: Adult 600 yen; Children (below 7) 300 yen; Preschool 0 yen (all prices including tax)
Closed: Open daily (except December 31 to January 3)
2. Takopa: A collection of delicious takoyaki stores for easy comparison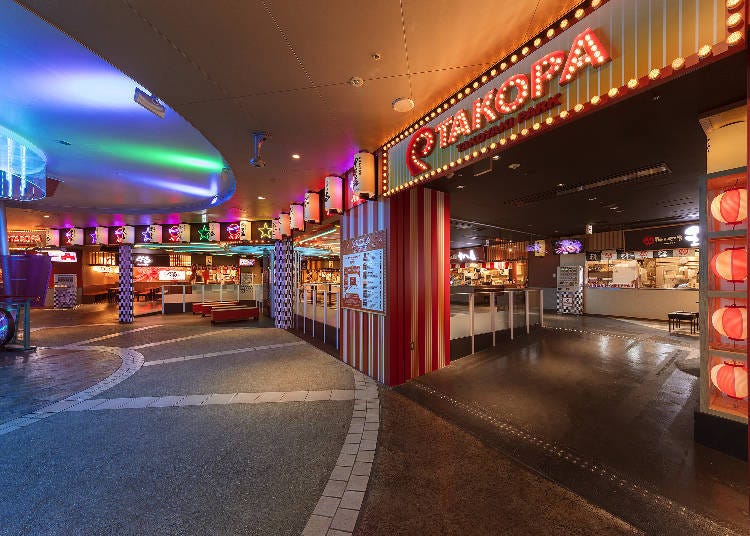 Takopa is a food court with a collection of six popular Osaka takoyaki (octopus balls) stores. It's about a 5-minutes walk from Universal City Station on the JR Lines and located on the fourth floor of Universal CityWalk, which is right next to Universal Studios Japan.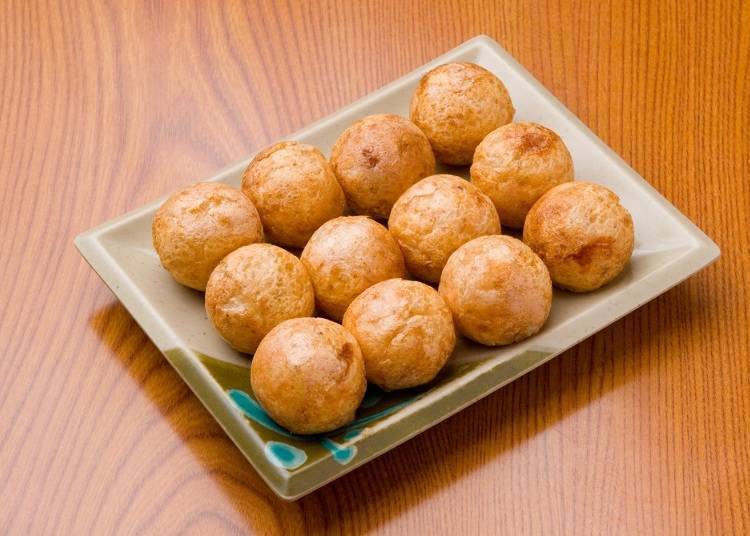 Aizuya
Kogaryu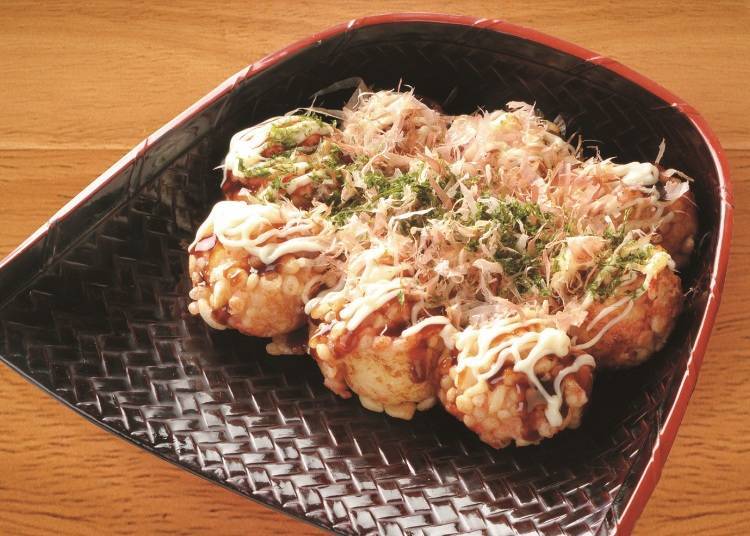 Juhachiban
In here, you'll find shops like Osaka Tamade Aizuya, one of the pioneers of takoyaki in Osaka, Osaka America-Mura Kogaryu's yam takoyaki, and Juhachiban, known for its crunchy, crispy, and creamy dough.

Each shop offers takoyaki that is uniquely prepared, making them taste distinctly different from each other. The space is designed food court-style and comes with seating. The atmosphere is friendly and relaxing - perfect for taking your time to try out all those delicious takoyaki!
TAKOPA

Address

4F UNIVERSAL CITYWALK OSAKA 6 Chome-2-61 Shimaya, Konohana-ku, Osaka, 554-0024

Nearest Station

Access: 10-minutes by direct train from Osaka Station on the JR Lines; Right next to Universal City Station


Hours: 11:00 a.m. – 10:00 p.m.
Closed: Open daily (subject to change depending on season)
3. Osaka Jokamachi: For ramen, sake, and wagyu enthusiasts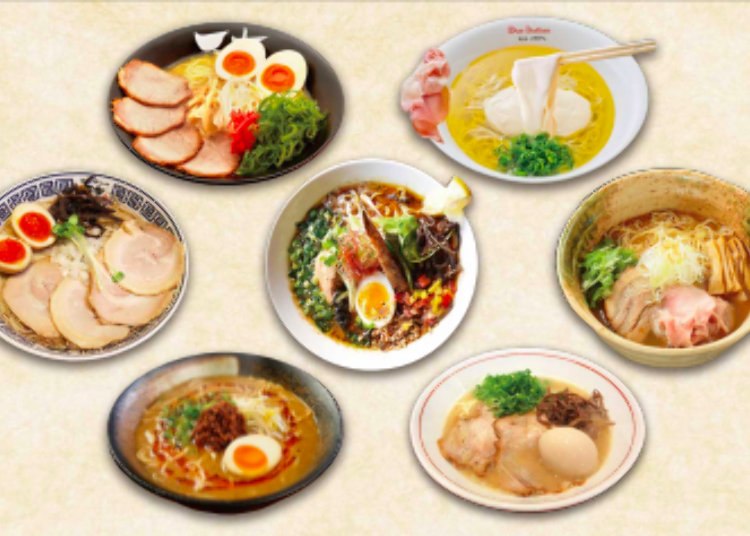 Jo-Terrace Osaka is a commercial facility located in front of Osakajokoen Station, and the newly-opened Osaka Jokamachi can be found inside. Officially inaugurated on May 30, 2019, this shop space proudly claims to feature all the good and tasty things of Osaka and Japan you can think of in one spot!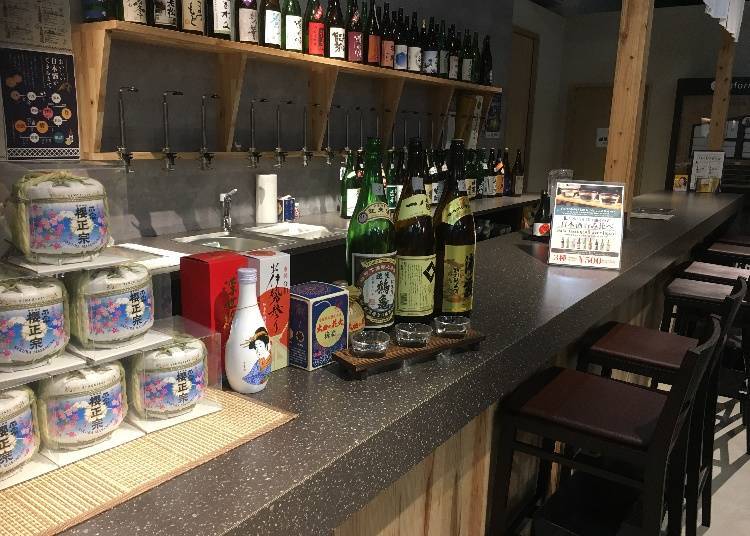 There are so many things to see and do here, from the Ramen Area that's packed with seven specialty ramen stores from all over Japan to the Wagyu Teppanyaki joint serving deliciously decadent wagyu while affording you a fabulous view of Osaka Castle.

Feeling thirsty? Get the 500 yen nihonshu (Japanese sake) value set at the facility's Sake Bar which allows you to taste-test three types of nihonshu, or choose your favorite from a total of 36 types of nihonshu, including seasonal ones.
大阪城下町

Address

2F JO-TERRACE OSAKA E TERRACE 3-1 Osakajo, Chuo-ku, Osaka, 540-0002

Nearest Station

Access: Within walking distance west of Osakajokoen Station on the JR Lines


Hours: 11:00 a.m. – 9:00 p.m. (subject to change when events are being held)
Closed: Open daily
4. Morino Sample: One of the best replica food samples manufacturers of Japan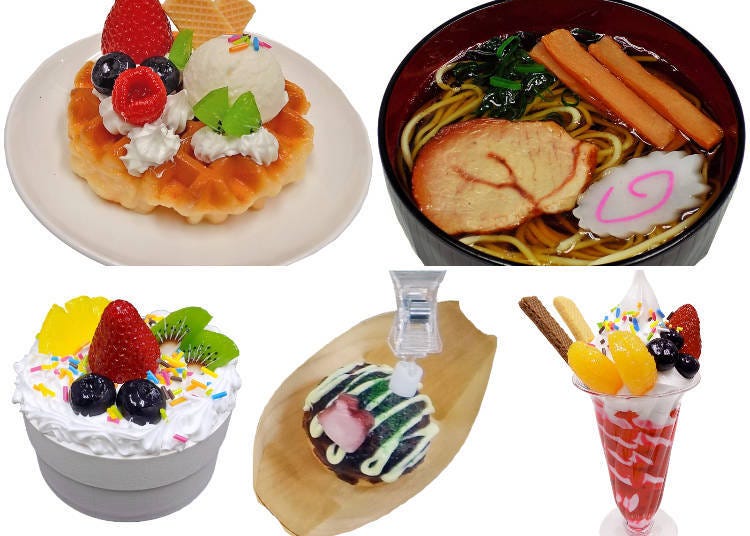 These aren't actual food, but replica food samples!
Ever noticed those ultra-realistic replica food samples on display in the shopfront of most Japanese restaurants? They were all made by expert craftsmen such as those from Morino Sample, which is a 16-minutes walk from Namba Station on the JR Lines going towards Nara, or a 10-minutes walk from Hirano Station on the JR Lines, and that's the next recommendation on our list of weatherproof tourist attractions in Osaka!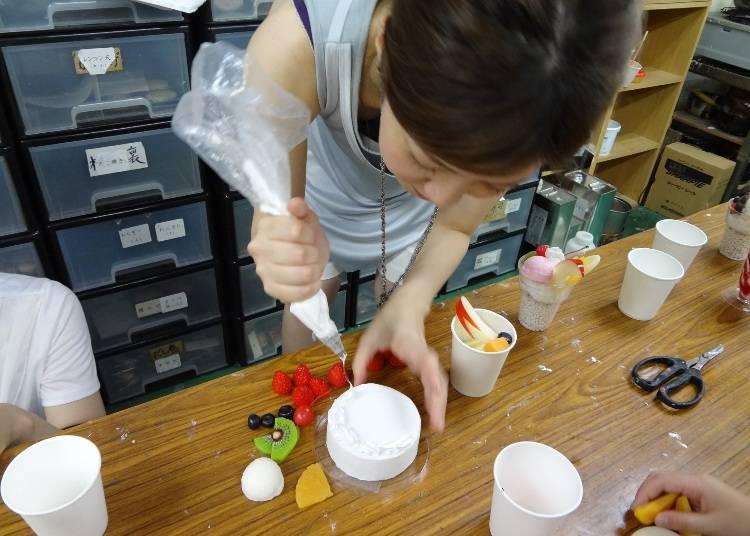 If you plan further by making a reservation with the shop, you'll even be able to participate in a hands-on replica food sample-making workshop (making items like takoyaki, dessert, or ramen samples) and a factory tour with the manufacturer!

For the workshop, it mainly features the process of adding color to and assembling together precast silicone parts to prepare the replica for display. Even if you'll be using the same parts as other people in the workshop, the finished product will be a unique fabrication that no one else in the world owns but you.

Finally, if you like, you can also buy model food sample merchandise such as keychains and fridge magnets as souvenirs to bring home with!
森野サンプル

Address

6 Chome-1-19 Kamikita, Hirano-ku, Osaka, 547-0001

Nearest Station

Access: 10-minutes walk from North Exit of Hirano Station on the JR Lines


Phone Number

06-6792-7543

Hours: 9:00 a.m. – 5:00 p.m. (*Reservation required)
Manufacturing Workshop (takoyaki, ramen, parfait, cake accessory case, pancake, or waffles), inclusive of a factory tour
Price: 3,300 yen (tax included); Only for ramen with chopsticks lifting up the noodles 4,400 yen (tax included)
Closed: Not fixed / Special days (summer season, end of year and start of year holidays, etc.)
5. Solaniwa Onsen: Relax the day away at a covered hot spring theme park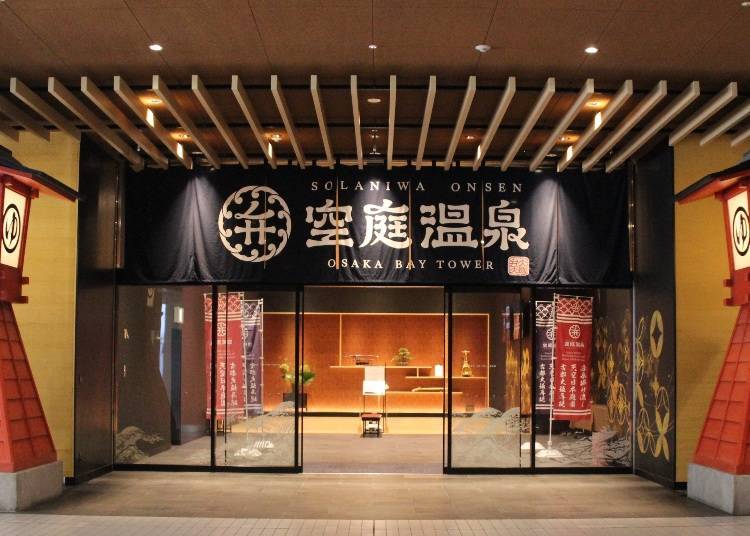 Solaniwa Onsen is the largest hot spring theme park in the Kansai region, with a decor designed around the concept of making guests feel like they've traveled back in time to the feudal Azuchi–Momoyama period (1573 to 1603 C.E.) of Japan. The facility is a roughly 10-minutes walk from Osaka Station on the JR Lines, inside Osaka Bay Tower, which is directly connected to Bentencho Station on the JR Lines. This means there's need worry about an unexpected rainstorm putting a damper on your trip here!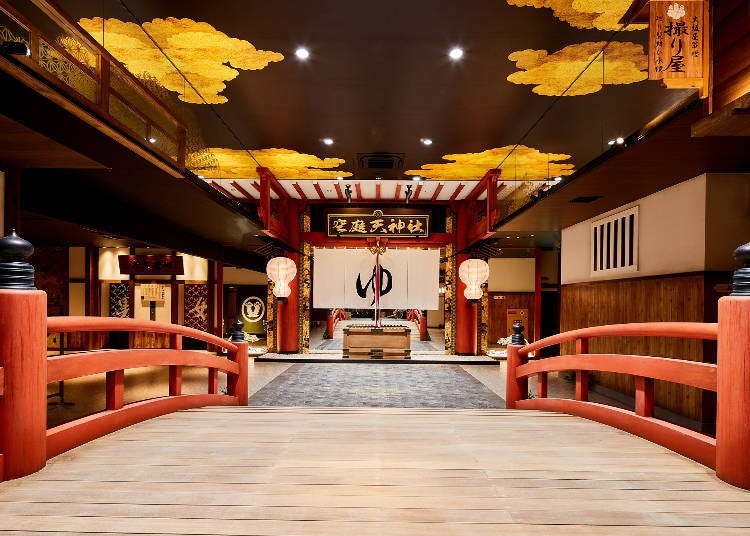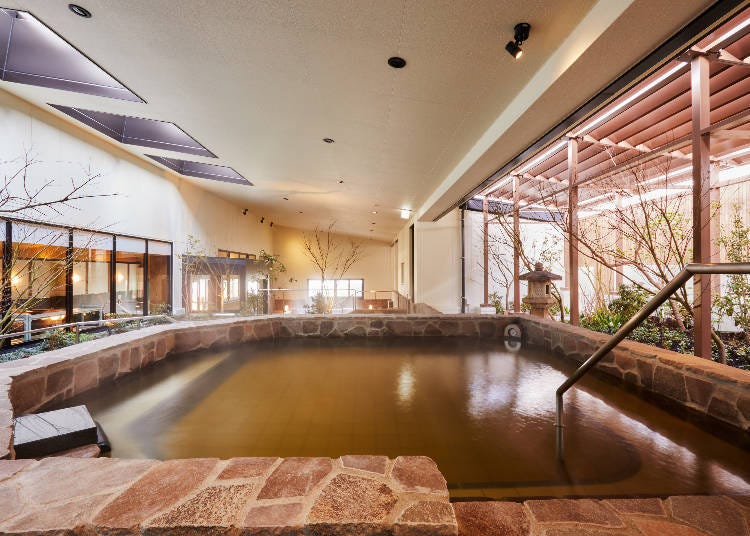 The shop reproduces the look-and-feel of an olden Japanese street. In terms of facilities, there are hot springs, bedrock baths, spas, and other relaxation facilities available for guests to work out their fatigue. Sightseeing is hard work, after all!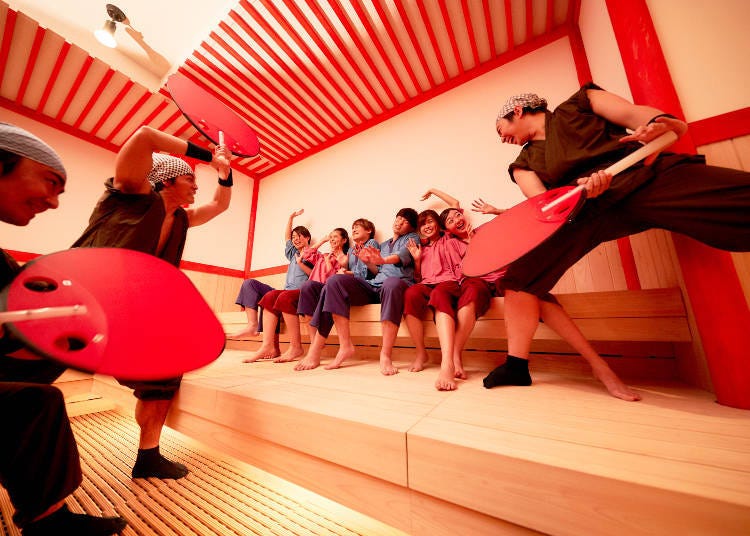 The restaurant here sells noodle dishes from all over the world, and the facility regularly holds pop-up installations and events such as the Löyly Show that features water vapor from steam saunas being fanned towards guests with gigantic Japanese-style uchiwa hand fans, for the full quirky Japanese bath experience!
SOLANIWA ONSEN OSAKA BAY TOWER

空庭温泉 OSAKA BAY TOWER

Address

1 Chome-2-3 Benten, Minato-ku, Osaka, 552-0007

Nearest Station

Access: Directly connected to Bentencho Station on the Osaka Metro and JR Lines


Phone Number

06-7670-5126

Hours: 11:00 a.m. – 9:00 a.m. next day
Price: Adults 2,400 to 2,800 yen; Children (4 to 12) 1,200 yen to 1,400 yen; Minors below 4 enter free
Closed: One day a month, not fixed

*Prices excluded consumption tax and bathing tax. Bedrock bath, food and beverages, and makeover photography are charged separately. To continue using the facilities after 1:00 a.m., a separate midnight fee will be levied.

(Please note that guests with tattoos are allowed entry as long as their tattoos can be covered with five or less tattoo cover stickers with a maximum length of 145 mm , or about 5.7 inches; these can be purchased from the facility for 400 yen each, tax excluded)
6. Osaka Museum of Housing and Living: Walk through the streets of Osaka 200 years ago in authentic kimono!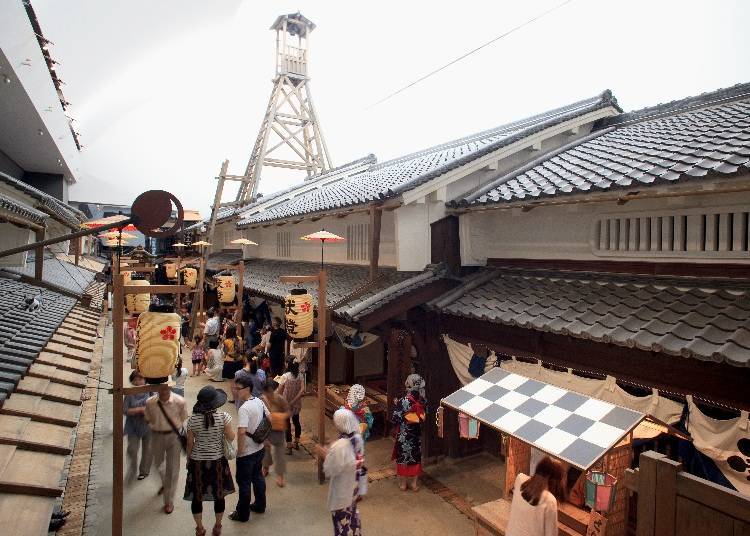 The Osaka Museum of Housing and Living will be a unique type of museum experience. There's an entire area that reproduces what the streets of Osaka looked like 200 years ago, allowing guests to personally see for themselves what life was like back then.

The townhouse installations inside were built using traditional methods from that particular time period, and guests can enter the rooms and examine the item exhibits there freely. If you've ever wanted to feel like a time tourist, this will be your perfect chance!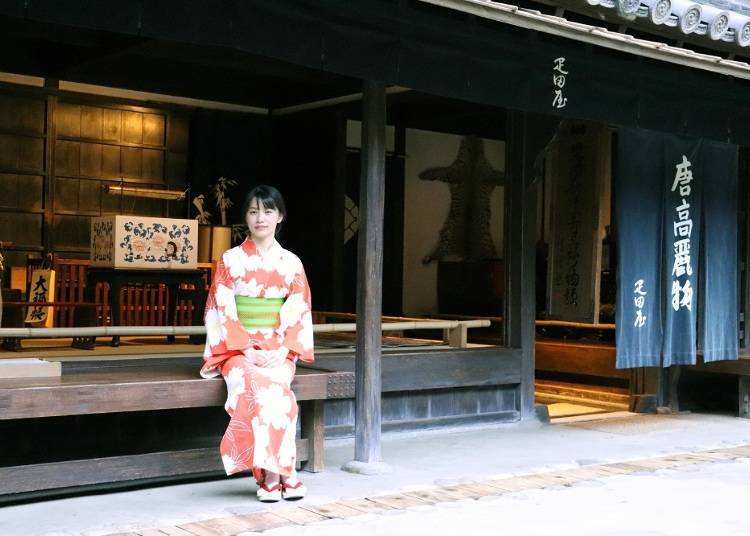 To enhance your trip here, you can opt for the kimono experience too! For 500 yen, you'll be able to rent a kimono for half an hour, dress up, and explore the olden Edo era streets in traditional Japanese garb. You can't get more authentic than that! The museum is directly connected to Temjinbashisuji Rokuchome Station on the Osaka Metro, or you can cut through the covered arcade from Temma Station on the JR Lines. It's a quaint little spot to consider visiting on those bad weather days for sure.
Address

Residence Information Center buiding 8F, 6-4-20, Tenjinbashi, Kita-ku, Osaka-shi, Osaka, 530-0041
View Map

Nearest Station

Tenjimbashisujirokuchome Station (Tanimachi Line / Sakaisuji Line / Hankyu-senri Line)


Phone Number

06-6242-1170
7. Umeda Food Hall: Massive food court beneath the bustling streets of Umeda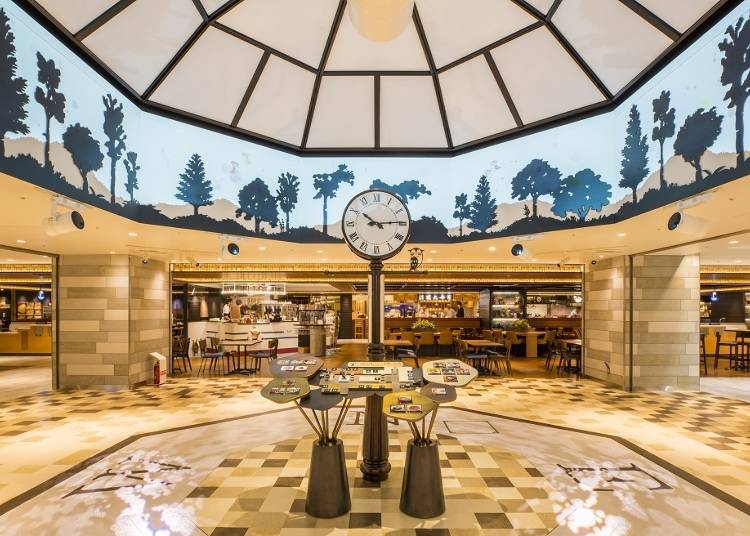 Curious about Osaka's well-known local food but not sure if you're in the mood to brave possible bad weather to walk around trying to find something good? Then come to the Umeda Food Hall, a revolutionary food court located beneath the bustling Umeda area of Osaka that's directly connected to Hankyu Sanbangai, a large commercial complex.

Completely self-service for customers' convenience, the food court contains 18 shops with a variety of food and drinks of different genres, such as ramen, tonkatsu (deep-fried pork cutlet), oden (stew), kushikatsu (deep-fried skewered meat and vegetables), udon, dessert, and others.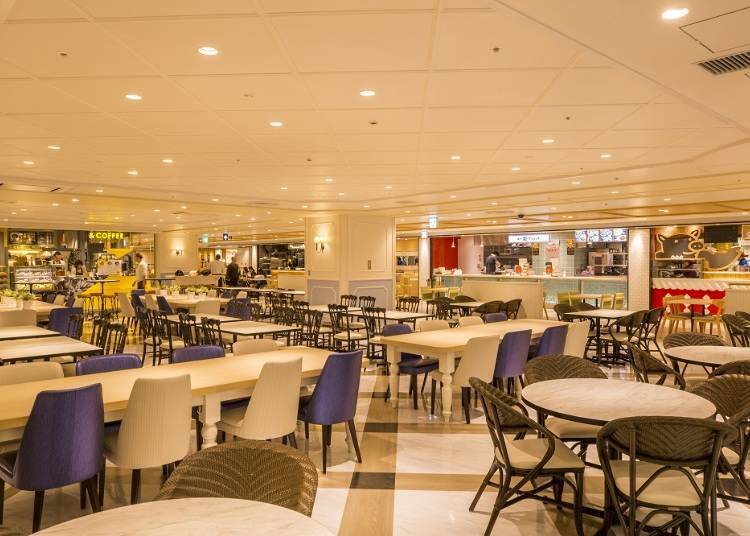 Because the eating space is also furnished with more than 1,000 seats, customers can go ahead and enjoy their food at leisure for as long as they like without needing to feel uneasy about taking up someone else's chance for a seat!
UMEDA FOOD HALL

Address

B2F Hankyu Sanban Gai North area 1 Chome-1-3 Shibata, Kita-ku, Osaka, 530-0012

Nearest Station

Access: Directly connected to Osaka-Umeda Station on the Hankyu Lines; 1-minute walk after turning right from the North Exit of Umeda Station on the Osaka Metro; 5-minutes walk from Midosuji-Kita Exit of Osaka Station on the JR Lines


Phone Number

06-6371-3303

Hours: 10:00 a.m. – 11:00 p.m. (food last order 10:30 p.m.; drinks last order 10:45 p.m.)
Closed: Not fixed
8. Tenjinbashisuji Shopping Street: Window shopping at the longest covered shopping street in Japan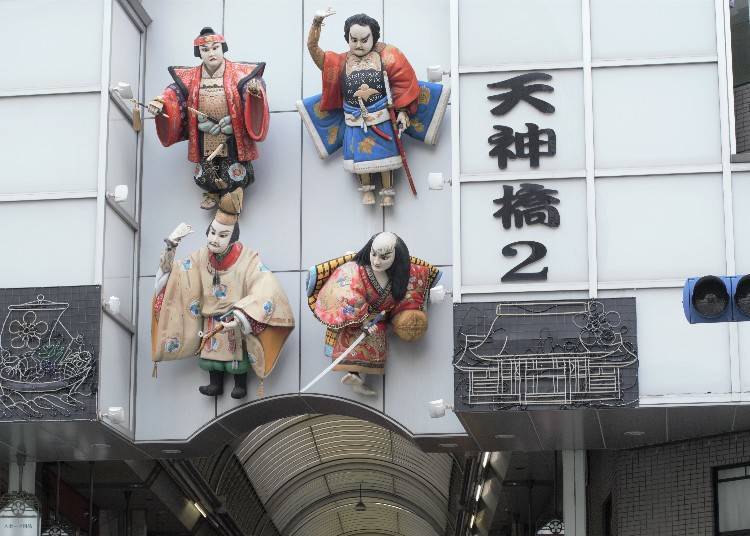 Tenjinbashisuji Shopping Street is the longest shopping street in Japan with a total length of about 2.6 kilometers, or about 1.6 miles. It boasts an astonishing number of more than 600 shops tightly packed side by side and has a canopy to keep rain and out, allowing shoppers to take their time to really look through this incredible arcade with ease of mind.

The shopping street can be reached on foot within a few minutes from Higashi-Umeda Station, Temma Station, or Minami-Moricho Station on the Osaka Metro.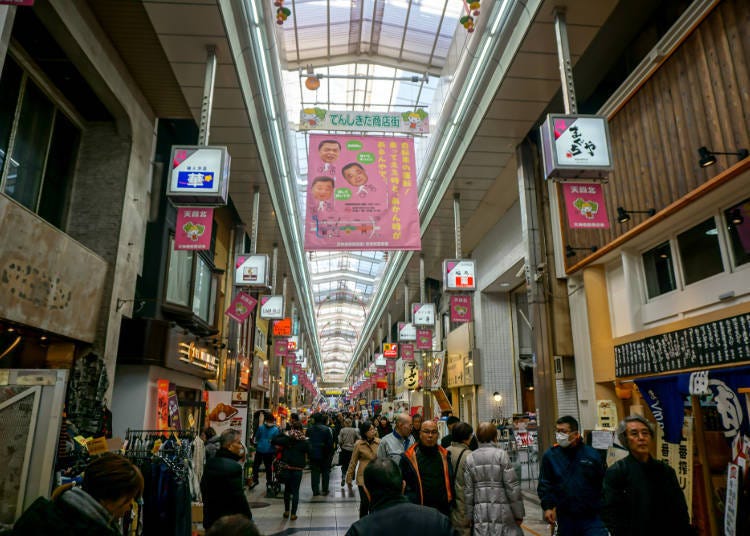 Atiwat Witthayanurut / Shutterstock.com
Grab some famous Nakamuraya croquette to eat as you walk along the bustling stretch of shops and encounter interesting kimono boutiques, kitchen knives specialist shops, budget casual clothing stores, and more! Not to forget the huge number of eateries that offer a huge variety of all sorts of food and drinks.

Osaka Tenman Shrine, where the god of academic success is said to be enshrined is located nearby as well, for anyone looking for a quick cultural encounter!
Address

Tenjinbashi, Kita-ku, Osaka-shi, Osaka, 532-0011
View Map

Nearest Station

Tenjimbashisujirokuchome Station (Tanimachi Line / Sakaisuji Line / Hankyu-senri Line)
3 minutes on foot


Phone Number

06-6358-0459
9. Crash Box: Crush and destroy things in a specially designed room to relieve stress safely and efficiently!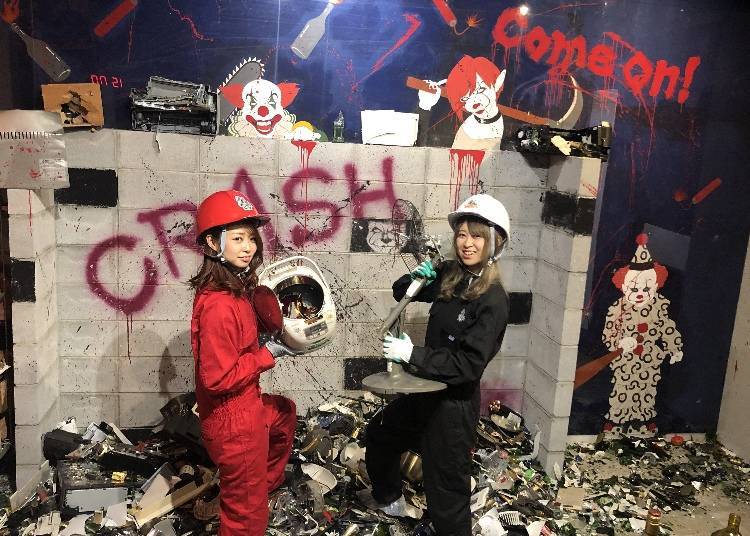 Welcome to Crash Box Shinsaibashi, located in America-mura of the Osaka Minami Area! This exciting "legal destruction room" allows you to crush and destroy to your heart's content and is conveniently accessible on foot within five to 10 minutes from Shinsaibashi Station or Namba Station on the Osaka Metro!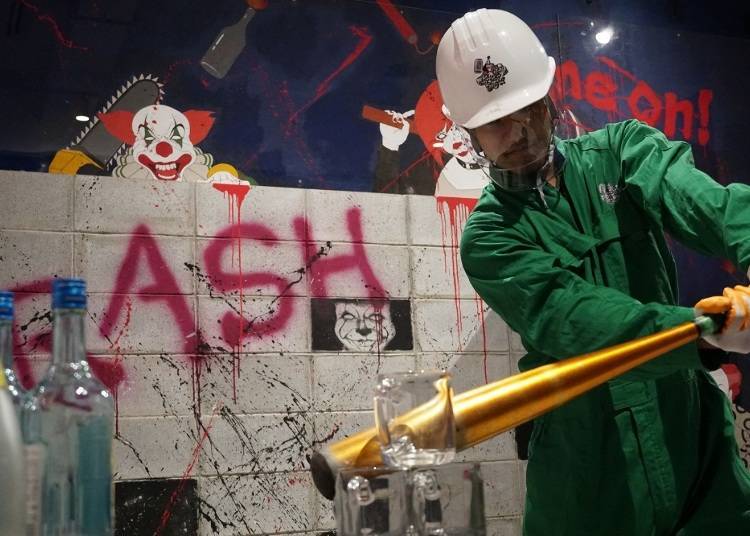 In the shop, you'll be asked to change into overalls and put on a hard hat, gloves, and face covering for safety before being allowed into a destruction room. There, you can use a hammer or bat to destroy all the plates, electronics, furniture, and other props you want until you're satisfied!

At first, you may feel hesitant about the activity, but the more you try it out, the more you'll feel like you're getting into the swing of things! Throw all your daily stresses out by swinging that bat or hammer as hard as you can!
CRASH BOX 心斎橋店

Address

Supajiobiru3D 2 Chome-10-21 Nishishinsaibashi, Chuo-ku, Osaka, 542-0086

Nearest Station

Access: 5-minutes walk from Shinsaibashi Station on the Osaka Metro; 5-minutes walk from Namba Station; 4-minutes walk from Yotsubashi Station


Phone Number

06-7178-3163

Hours: 11:00 a.m. – 9:00 p.m.
Closed: Tuesdays
10. Suntory Yamazaki Distillery: The hometown of Japanese whisky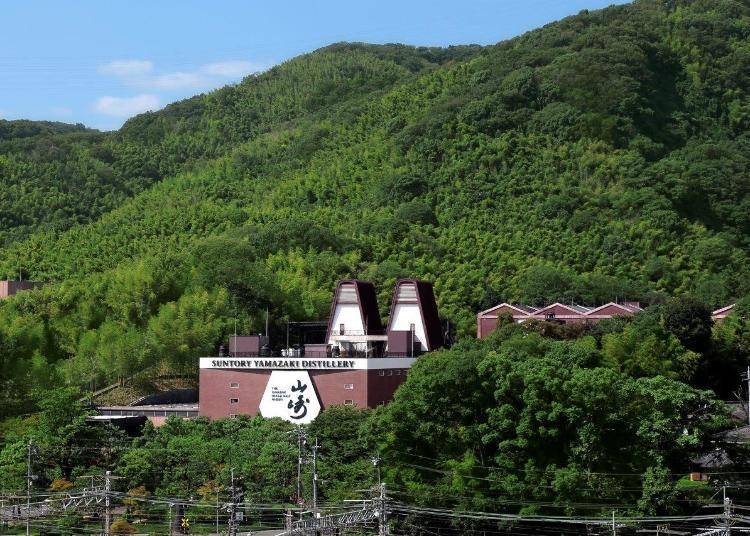 Wedged between the prefectural border of Osaka and Kyoto is Suntory Yamazaki Distillery, hometown of Japanese whisky and probably not something anyone would consider a regular tourist place of interest by a long shot. The nearest station to the distillery is Yamazaki Station, a 26 minutes train ride from Osaka Station on the JR Lines, or 16 minutes from Kyoto Station. It can be reached on foot in about 10 minutes from Yamazaki Station.

Shinjiro Torii, the founder of Suntory chose Yamazaki as a base of operation for his whisky distillery because of the good quality water here and its striking natural environment. He was confident this would allow the whisky produced here to fully convey the Japanese delicate sense of taste to lovers of the beverage.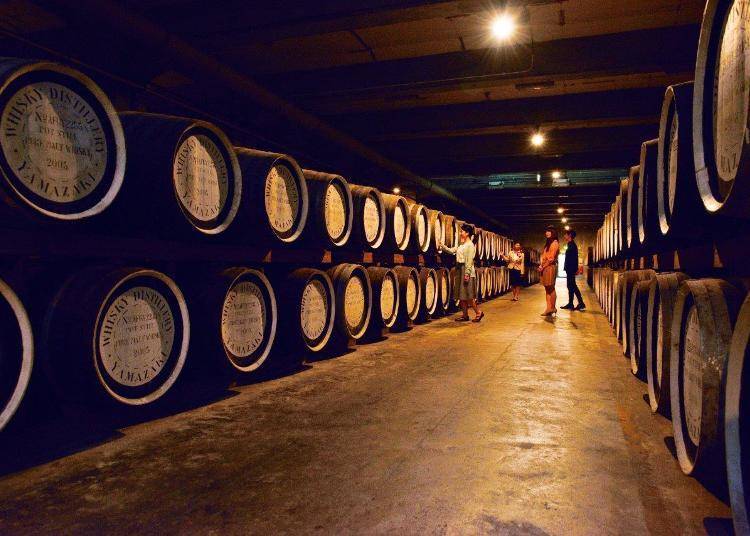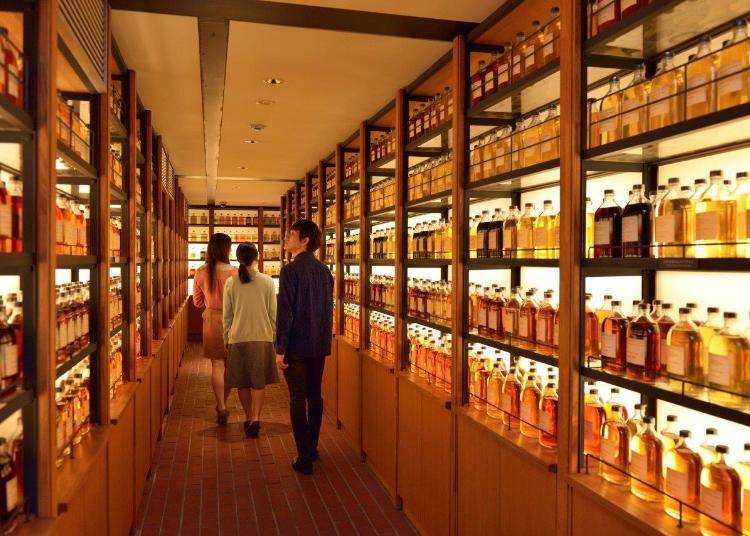 The Yamazaki Distillery tour (paid tour, reservation-only) takes visitors through the entire whisky manufacturing process from preparation to fermentation, distillation, and storage. At the end of the tour, visitors can look forward to tasting the single malt whisky Yamazaki or its unprocessed form (not for sale).

The Yamazaki Whisky Museum tour (free of charge, reservation-only) is where you can learn more about the history of Yamazaki whisky, and it also has a counter where you can taste-test this fine beverage for a fee. Of course, goods and souvenirs related to the distillery are also available for sale to all visitors.

This is a great place to enjoy some downtime from a hectic sightseeing schedule of regular Osaka and Kyoto tourist hotspots in a relaxing and mature atmosphere. And fully protected from bad weather, of course!
Address

5-2-1, Yamazaki, Shimamoto-cho, Mishima-gun, Osaka, 618-0001
View Map

Nearest Station

Yamazaki Station (JR Tokaido Line / JR Kyoto Line)
8 minutes on foot


Phone Number

075-962-1423
As you can see, Osaka is full of interesting places to visit even during times of sudden inclement weather, although do note that some places on this list require advance reservation.

Nevertheless, if a sudden change of plan becomes necessary and you do end up wandering to one of the places mentioned here, who knows what new thing or experience you may just end up discovering there?

Whatever the case, one thing's for sure: No bad weather can stop you from having fun in Osaka anymore!
Written by: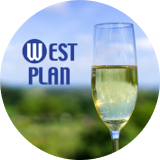 *This information is from the time of this article's publication.
*Prices and options mentioned are subject to change.
*Unless stated otherwise, all prices include tax.
Limited time offer: 10% discount coupons available now!