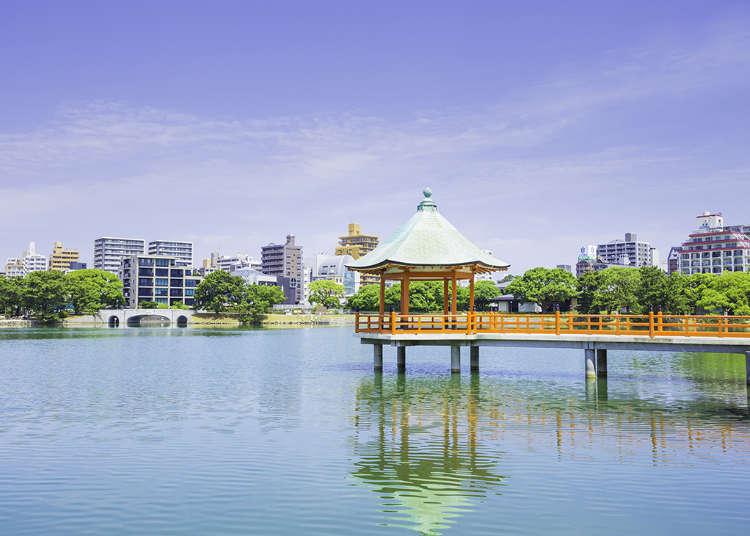 The largest city on the southern island of Kyushu, Fukuoka is a comfortable city with much more than delicious ramen to offer.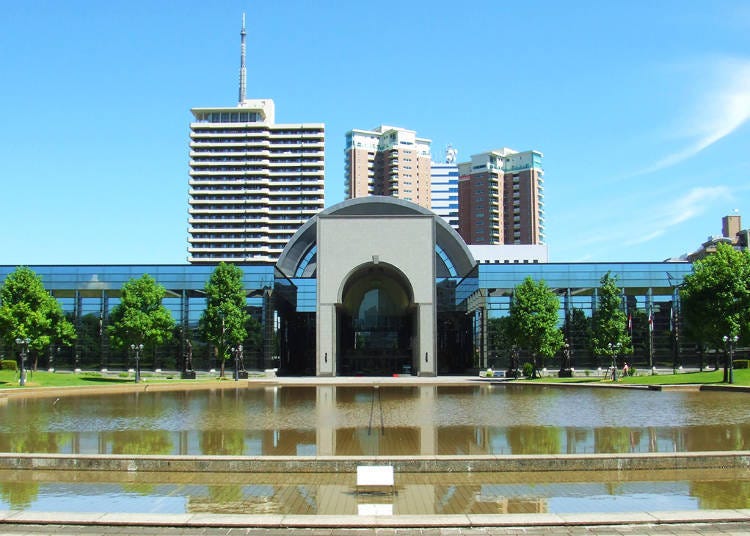 At the Fukuoka City Museum, you will find permanent exhibits on Fukuoka's history and folk cultures, theme-based exhibits on the history, customs, and culture of Fukuoka and Japan, and other special large-scale exhibitions.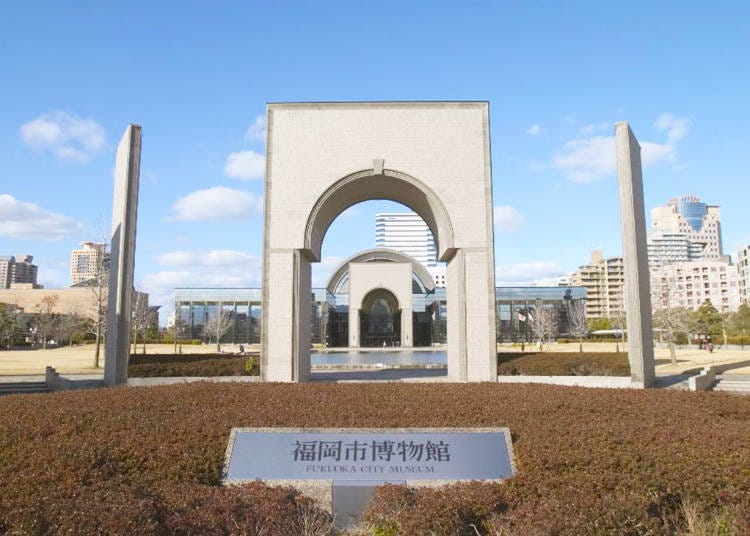 The two most notable items on permanent display are the Gold Seal, believed to have been presented to Japanese messengers by then Chinese Emperor in the first century CE and now a designated National Treasure, and a large spear called Nihongo. There is also a Touch and Experience room that allows visitors to play with traditional musical instruments and toys.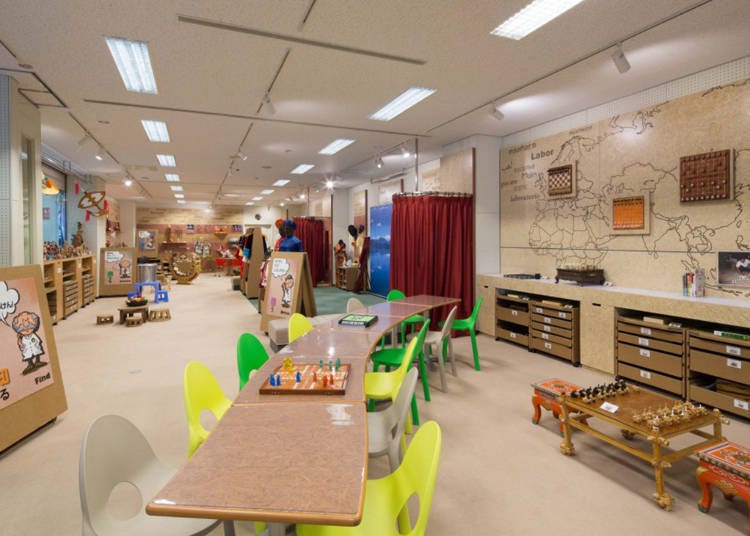 福岡市博物館

Address

3 Chome-1-1 Momochihama, Sawara Ward, Fukuoka, 814-0001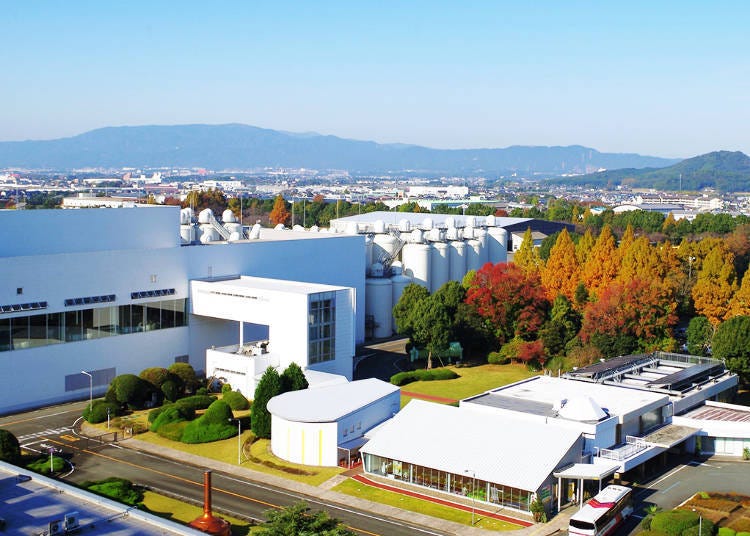 You can learn about the fascinating process of making one of Japan's most popular beers in detail and also get to taste the beer itself at Kirin Beer Park Factory.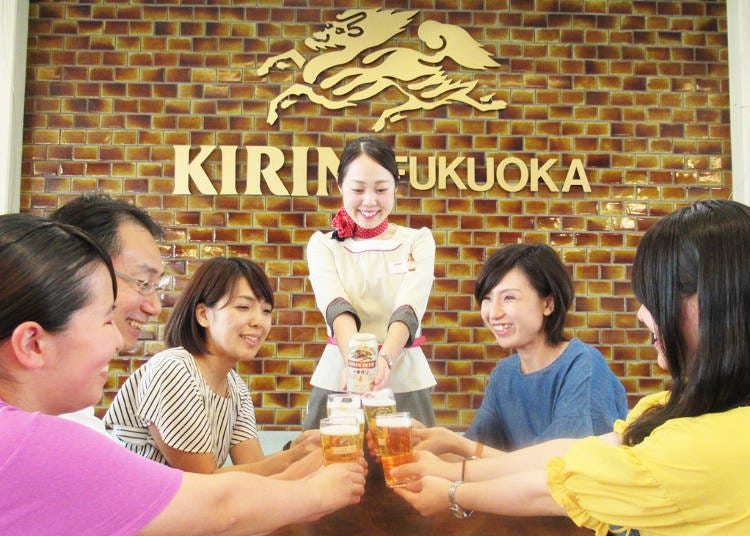 Within the restaurant is Kirin Beer Farm, serving various kinds of delicious gourmet foods that match well with beer. An adjoining lovely flower garden of cosmos pleases the eyes of visitors every season.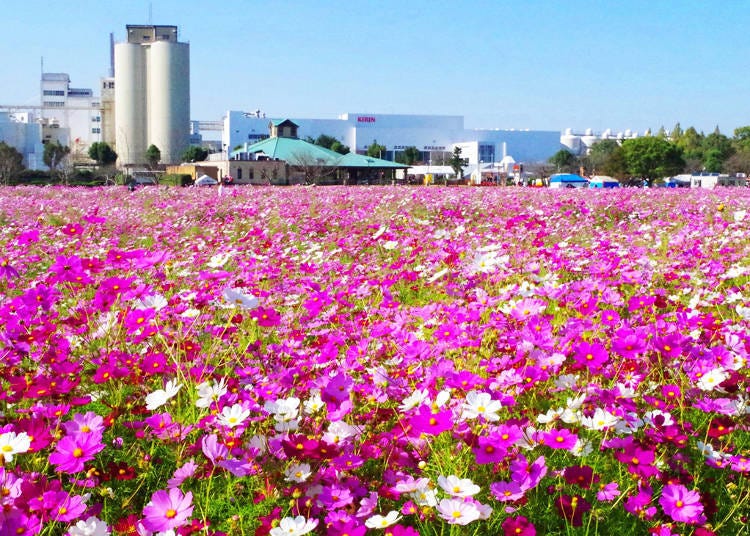 キリンビール福岡工場 工場見学受付

Address

3601 Mada, Asakura, Fukuoka 838-0058
3. Hakata-Kawabata Shopping Street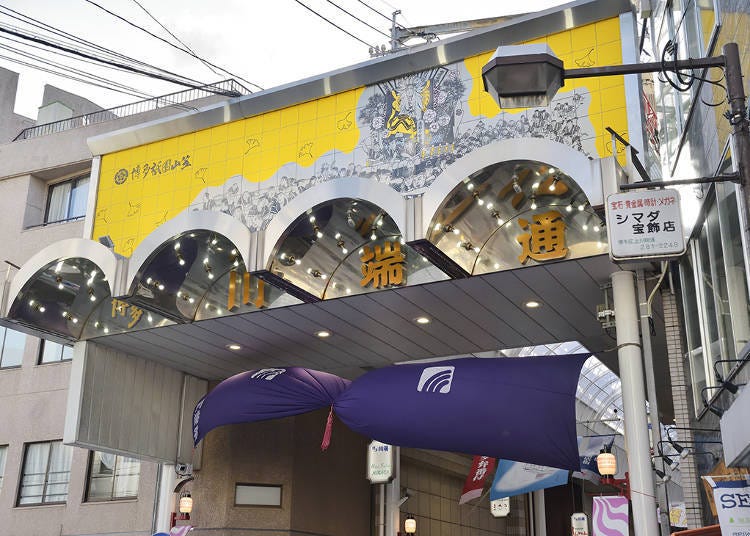 Photo courtesy of Fukuoka City
Hakata's oldest shopping street has about 130 shops lining a 400-meter long arcade.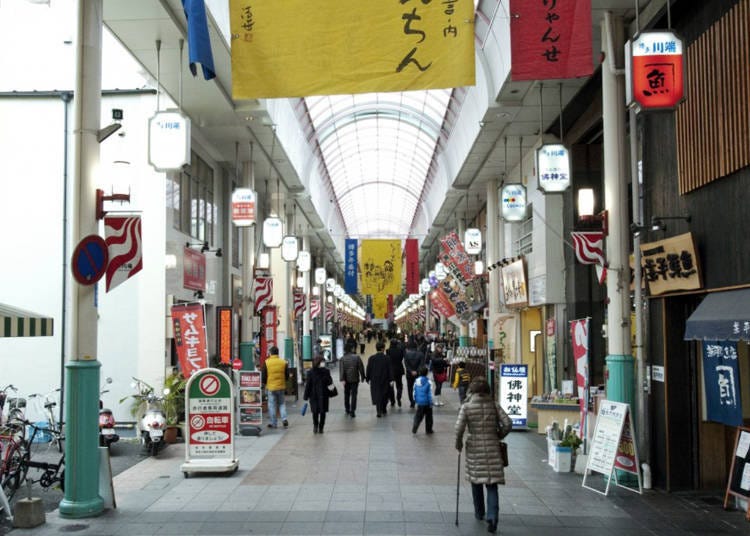 Photo courtesy of Fukuoka City
This is the standard Hakata walking course, featuring gift shops selling traditional Hakata ningyo dolls and other items, shops specialized in Yamakasa goods, stores that offer products from the Genkai Sea, and ramen shops. On Fridays, Saturdays, Sundays, and other days when special events are held, you can enjoy tasty Kawabata zenzai (red bean soup with mochi) at the arcade's event space. Get there early because they sell out by 5:00 pm!
川端通商店街

Address

10 Kamikawabatamachi, Hakata Ward, Fukuoka, 812-0026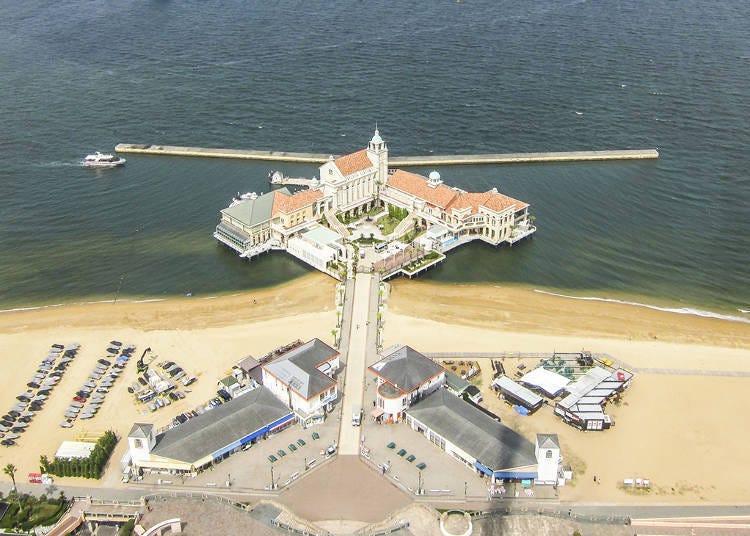 This is a park with an artificial beach north of Fukuoka Tower.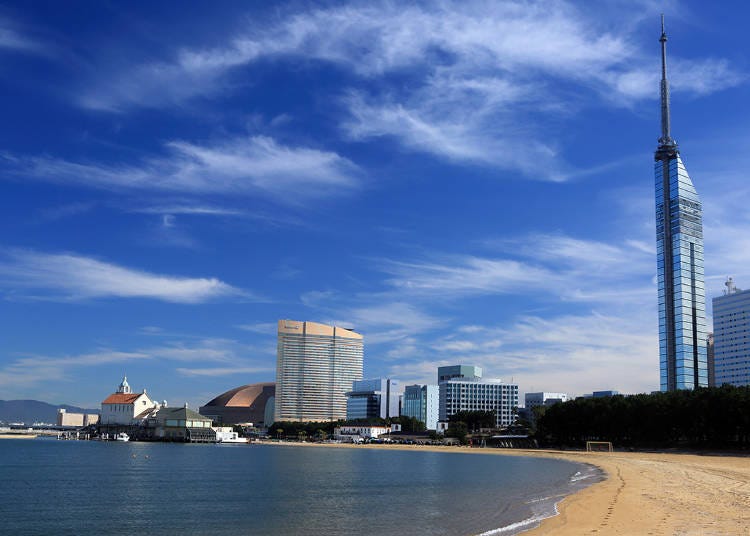 It is close to such landmarks as the public library, public museum, and Yafuoku! Dome. In the middle of the beach is also a bridal shop and restaurants (Marizon area). The beach is suitable for beach sports such as beach volleyball, soccer, and jet skiing.

At night, the lights of the urban night are reflected beautifully on the sea. This is one of Fukuoka's most popular dating spots.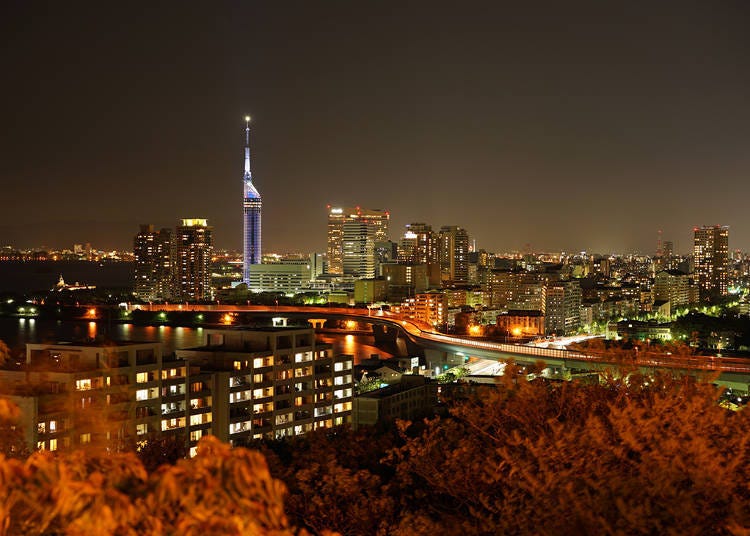 百道浜地区福岡市海浜公園

Address

2 Chome-902-1 Momochihama, Sawara Ward, Fukuoka, 814-0001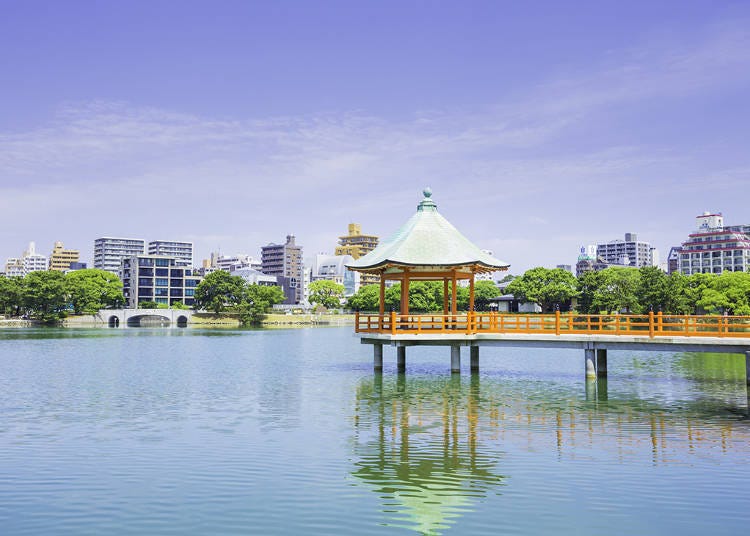 Photo courtesy of Fukuoka City
The name "Ōhori" means large trench, and it derives from the fact that Kuroda Nagamasa, the old lord of Fukuoka, reclaimed the land facing Hakata Bay and built it as a trench for Fukuoka Castle.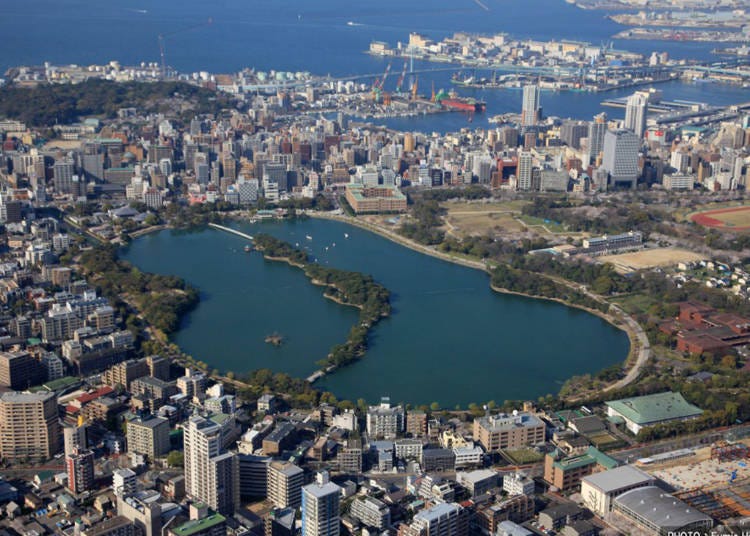 Photo courtesy of Fukuoka City
The present park was reconstructed by Fukuoka City officials and reopened in 1929. This park is one of the most beautiful parks in Japan and is loved by local people as a relaxation spot. In addition, a huge summer festival is held here in which fireworks dot the sky.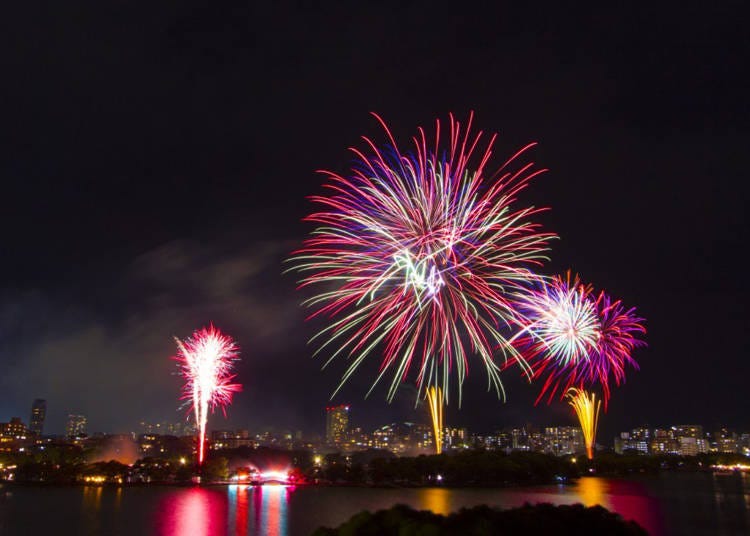 Photo courtesy of Fukuoka City
大濠公園

Address

1 Ohorikoen, Chuo Ward, Fukuoka, 810-0051
6. Tenjin Underground Shopping Mall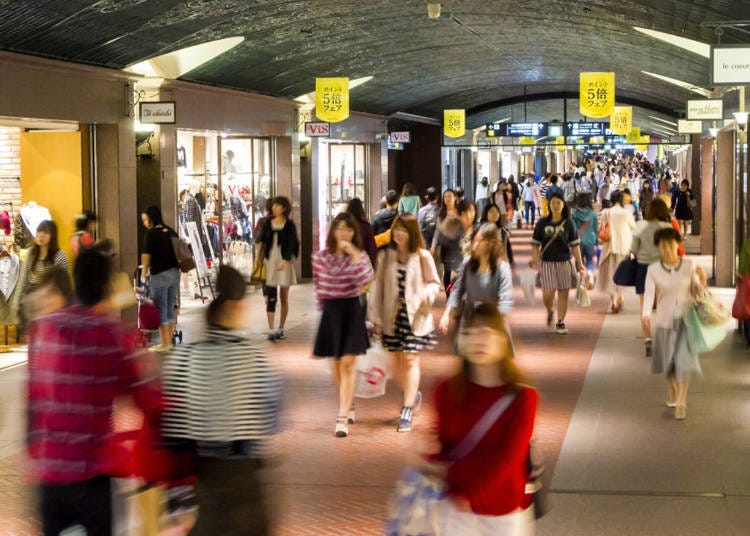 Photo courtesy of Fukuoka City
This is the largest underground shopping area in Kyushu, stretching close to 600 meters along the downtown area from north to south.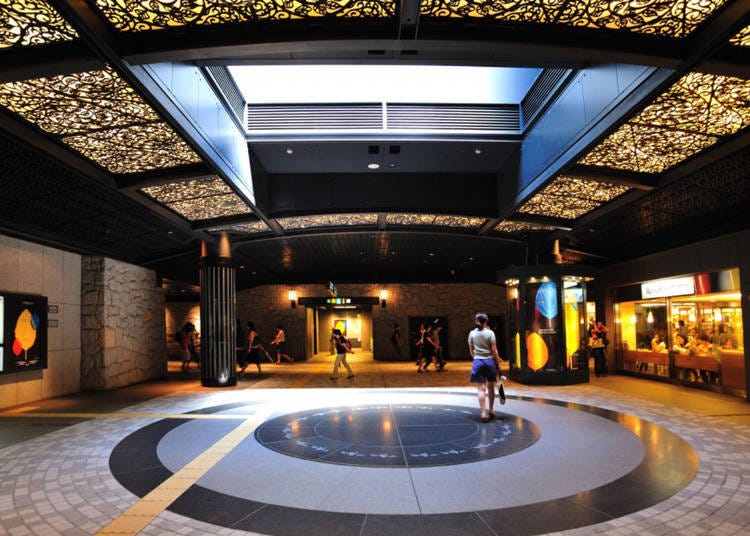 Photo courtesy of Fukuoka City
There are 12 avenues with 150 shops and restaurants, making the Tenjin Underground Shopping Mall an excellent place to check out the latest Japanese fashion, find fun souvenirs to bring home, or enjoy some great Japanese or international cuisine. The underground space is directly connected to Tenjin and Tenjin-Minami subway stations and is conveniently located near Nishitetsu Fukuoka (Tenjin) Station and Nishitetsu Tenjin bus center.
天神地下街

Address

1, 2, and 3 Basement, 2 Tenjin, Chuo-ku, Fukuoka City, Fukuoka 810-0001
7. Dazaifu Tenmangu Shrine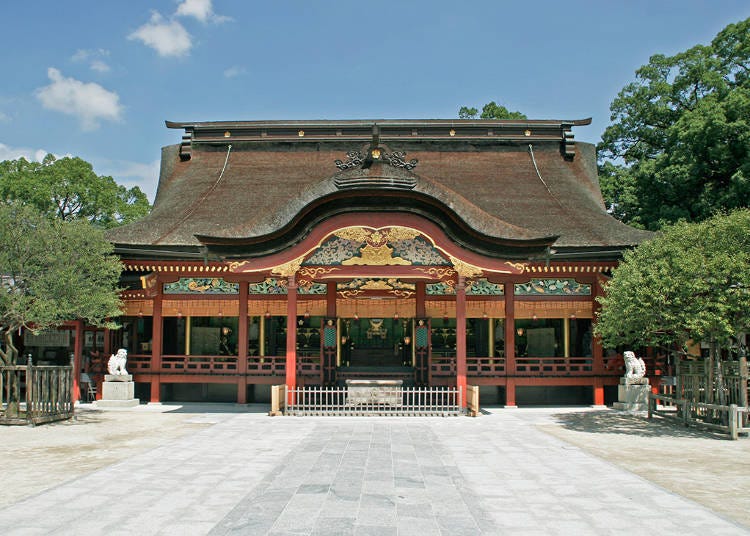 The shrine is dedicated to Sugawara Michizane, who was later deified as the god of literature and calligraphy.
As such, most visitors are students praying for success in exams and academics. Because of Michizane's affection for plum blossoms, 6000 plum trees of 200 varieties are planted on the site and start to bloom around the shrine beautifully from early February to mid-March. Be sure to visit the Honden Main Shrine, built in 1591 and is a fine example of Momoyama-style architecture.
太宰府天満宮

Address

4 Chome-7-1 Saifu, Dazaifu, Fukuoka 818-0117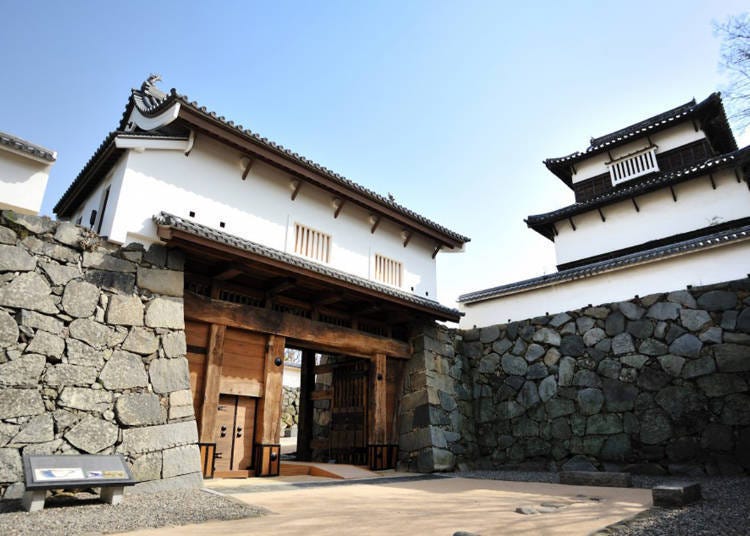 Photo courtesy of Fukuoka City
Kuroda Nagamasa, the first lord of Fukuoka province, started constructing Fukuoka castle in 1601 and took 7 years to finish.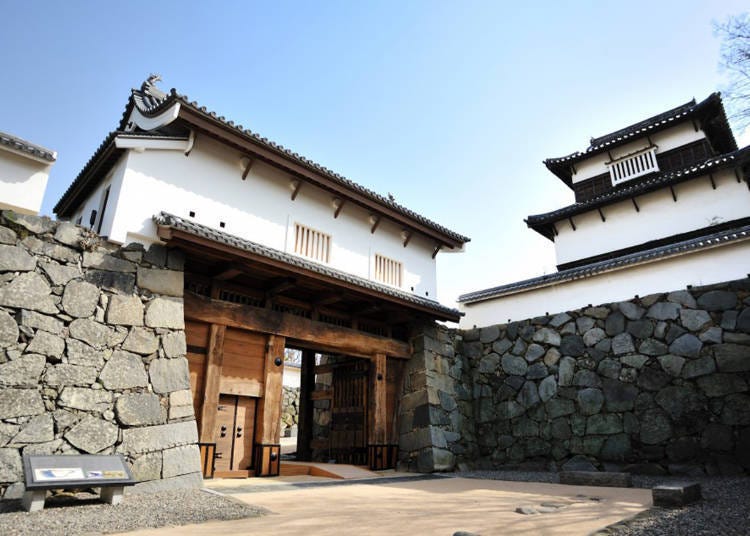 Photo courtesy of Fukuoka City
The castle was a flat-land type and had around 50 observatory towers of various sizes. Among them, Tamon-yagura (designated as an Important Cultural Property), Shiomi-yagura, Otemon, Kinen-yagura, Najima-mon are conserved today.

In addition, the Wild Cyperus ohwii Kukenth is designated as a natural plant treasure by the government and grown in the moats around the castle ruins. There is also a tablet of Manyo poems on the castle site.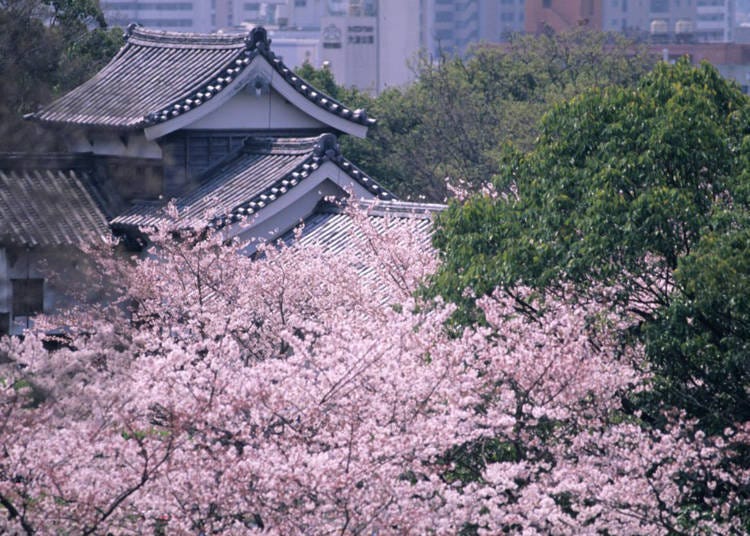 Photo courtesy of Fukuoka City
福岡城跡

Address

1 Jonai, Chuo Ward, Fukuoka, 810-0043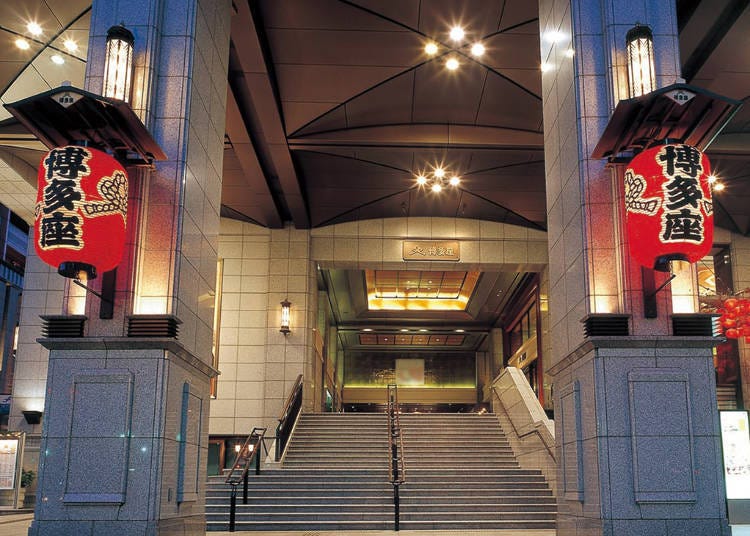 One of Kyushu's greatest theatres, a variety of dramatic theater performances across Japan, including Kabuki & musicals, are performed monthly at the Hakataza.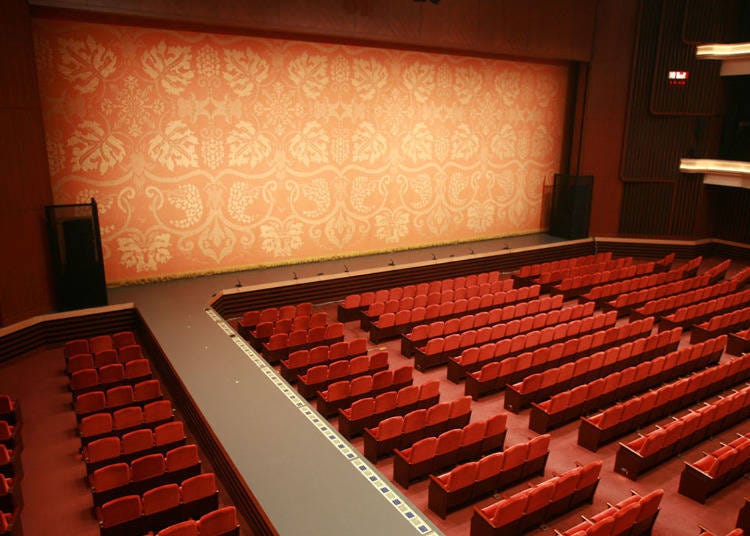 This theater gives you a rich experience, with a mixture of Japanese and western-style exterior, luxurious audience seats, a well-equipped stage with a Hanamichi ("flower path") for Kabuki plays, a gorgeous lobby like a hotel, and complete service. Rental service of blankets and opera glasses (some of them are free), as well as the restaurants and cafes, are available in the theater. Immerse yourself in a Japanese stage performance here!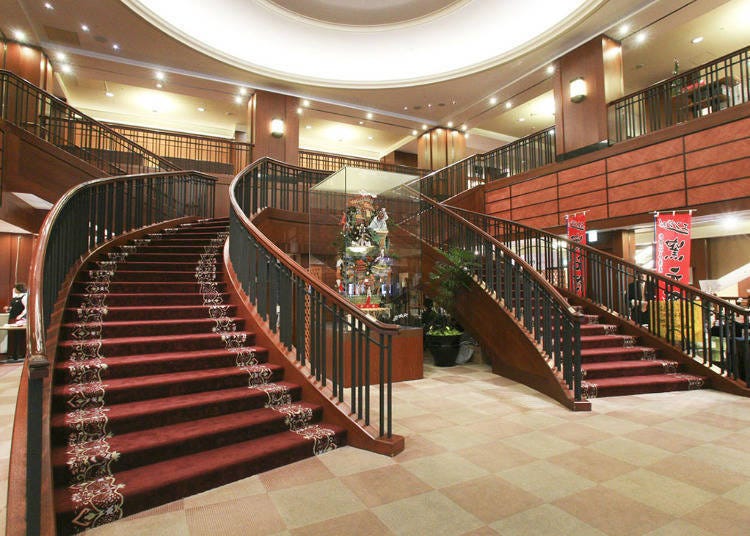 博多座

Address

2-1 Shimokawabatamachi, Hakata Ward, Fukuoka, 812-0027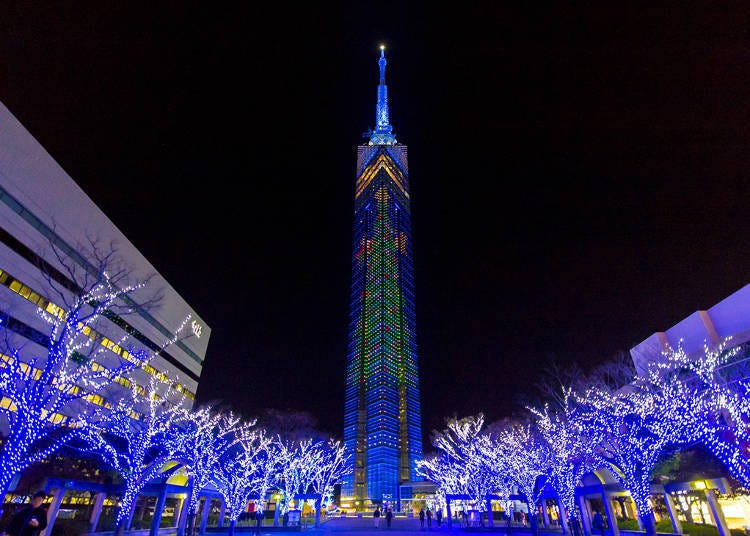 Fukuoka Tower is over 234 meters above sea level, covered by as many as 8000 half-mirrors and boasting a sharp appearance with its triangular structure.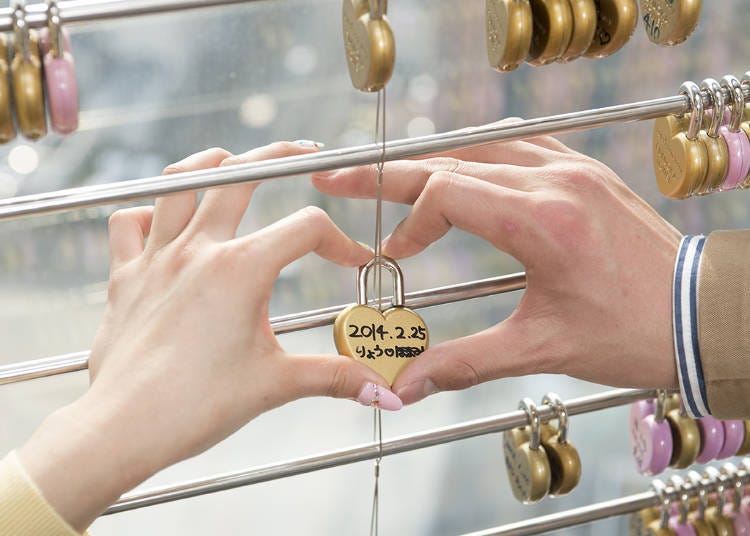 Thus, it is known locally as the Mirror Sail. The highlight of the tower is the panoramic view of Fukuoka City from the observation room on the 5th floor at 123 meters high. The room is equipped with up-to-date telescopes. Furthermore, during festive events, including Tanabata (traditional star festival) and Christmas, the tower romantically decorates the city's night view with illumination lights on its half-mirrors.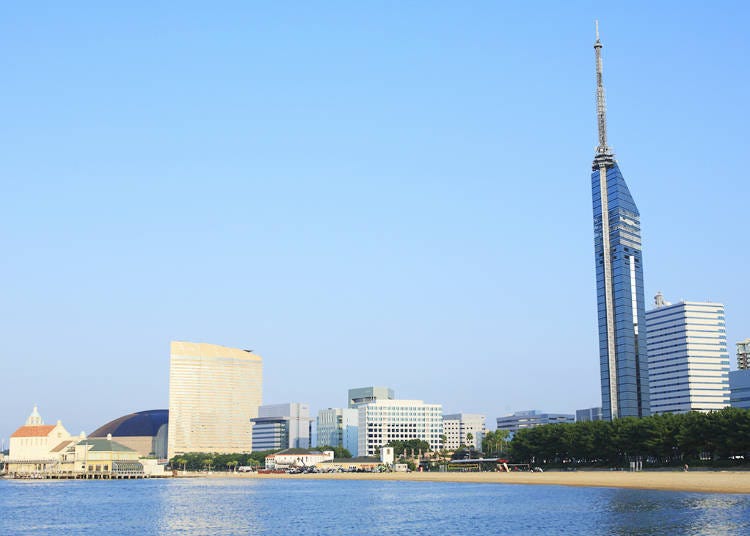 福岡タワー

Address

2 Chome-3-26 Momochihama, Sawara Ward, Fukuoka, 814-0001
11. Yanagibashi Rengo Ichiba (Fish Market)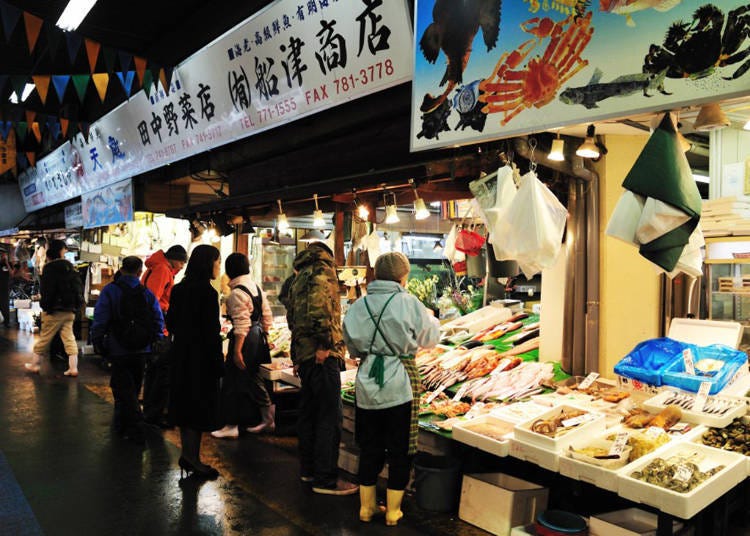 Photo courtesy of Fukuoka City
This busy market is full of fresh seafood and is loved by Hakata locals as the "pantry of Hakata."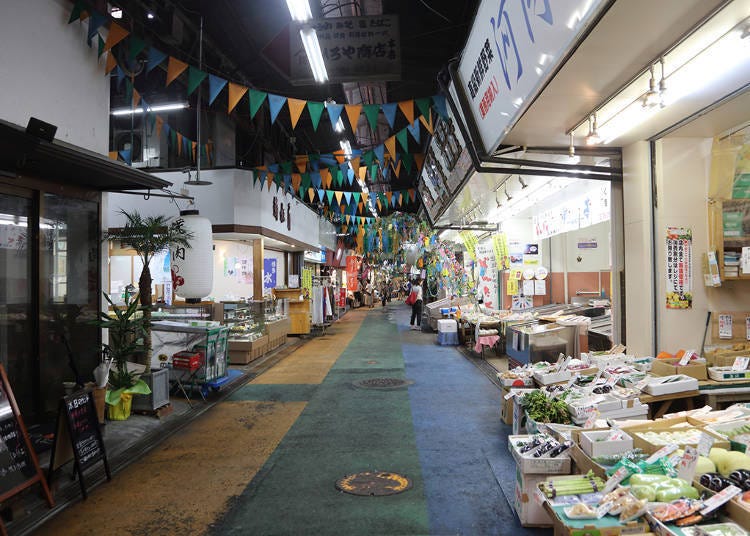 Photo courtesy of Fukuoka City
Yanagibashi Rengo Market started in 1916 when an individual stall selling fresh fish from the Ohama Market became popular, and other stalls gathered around it. Now it is one of the main features of the town of Hakata and always busy with wholesalers and shoppers. Not only are merchants selling here, but also are regular housewives, creating a lively atmosphere. The brisk voices of the sellers add authenticity to the wonderful market.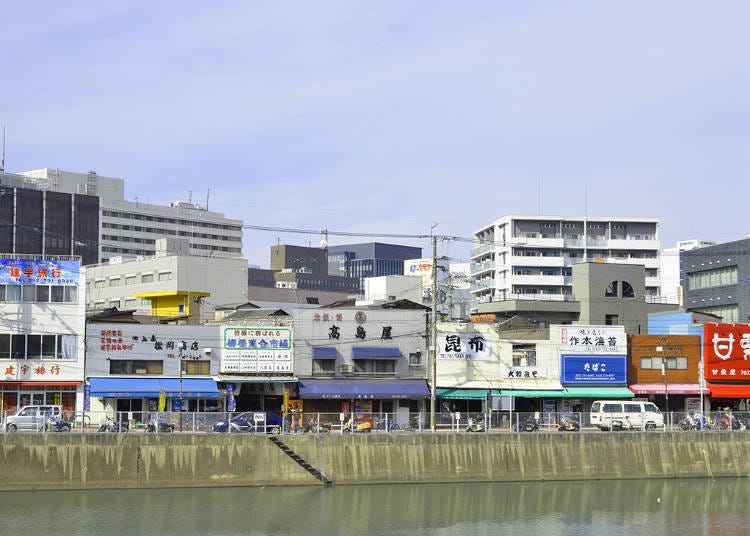 Photo courtesy of Fukuoka City
柳橋連合市場

Address

1 Chome-5 Haruyoshi, Chuo Ward, Fukuoka, 810-0003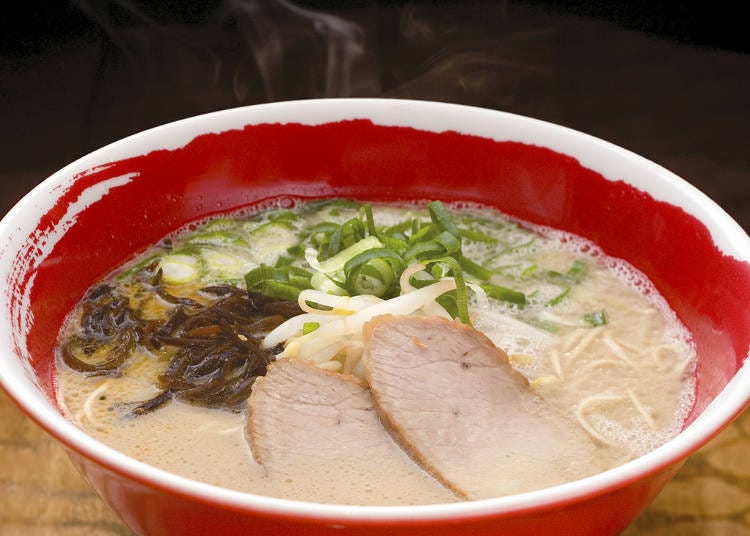 Photo courtesy of Fukuoka City
Hakata Ramen is widely known as the specialty of Fukuoka.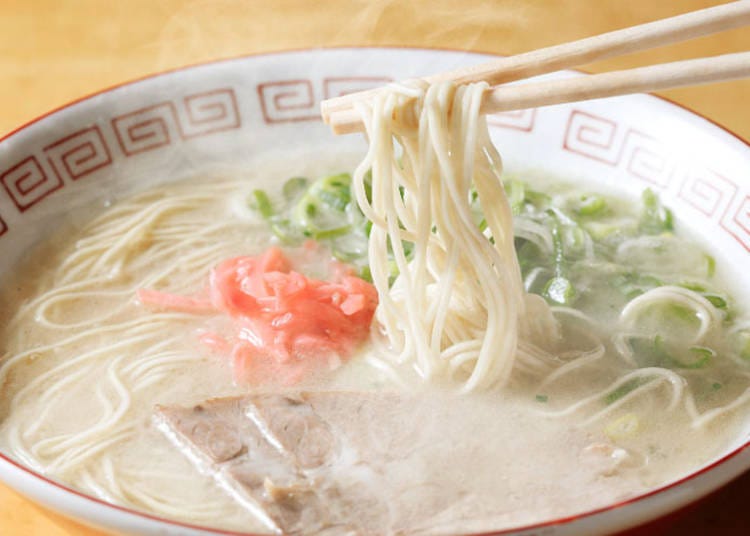 Photo courtesy of Fukuoka City
It features a richly flavored white pork bone soup and thin noodles. In Hakata, it is common to order a noodle refill (called "kaedama") to enjoy the leftover soup. Hakata Ramen is a favorite meal both during the day and at night by locals and tourists alike.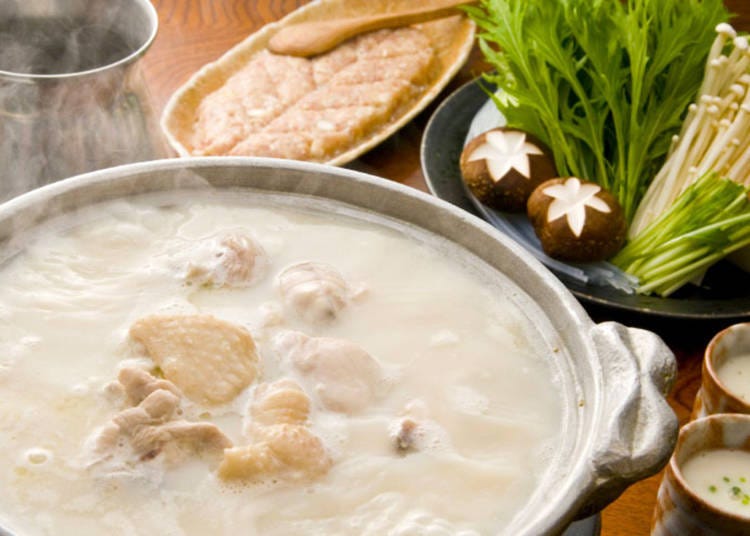 Photo courtesy of Fukuoka City
Mizutaki is a common Fukuoka local cuisine that has filled people's stomachs for 100 years.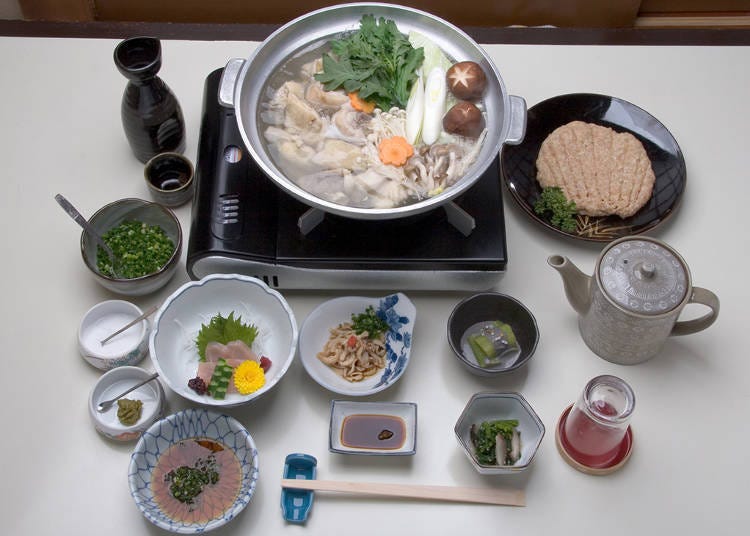 Photo courtesy of Fukuoka City
This hot pot (known as nabe) involves a painstakingly prepared broth extracted from chicken. The chicken's flavor blends into the seasoned soup, which includes bitter orange, soy sauce, and yuzu fruit. This, mixed with assorted vegetables and tofu, makes an unbelievably delicious stew. Mizutaki is found on Fukuoka dinner tables all year round, not just in winter.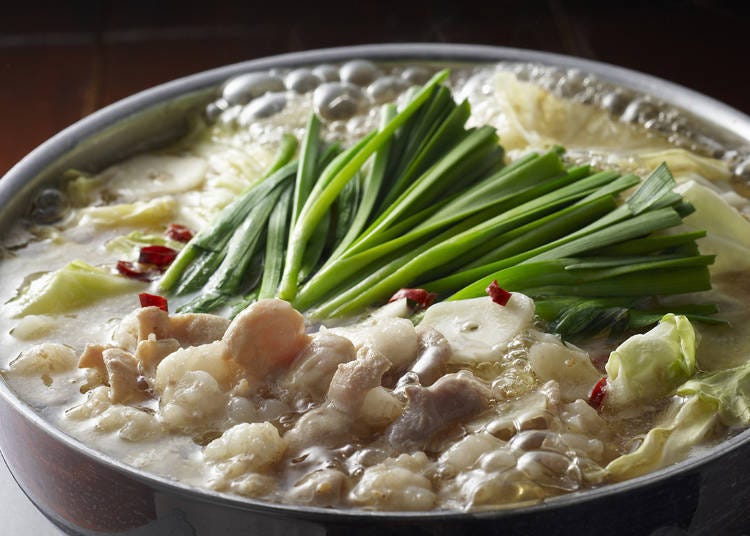 Photo courtesy of Fukuoka City
Motsu Nabe is a favorite local hot pot dish that is popular for its rich flavor.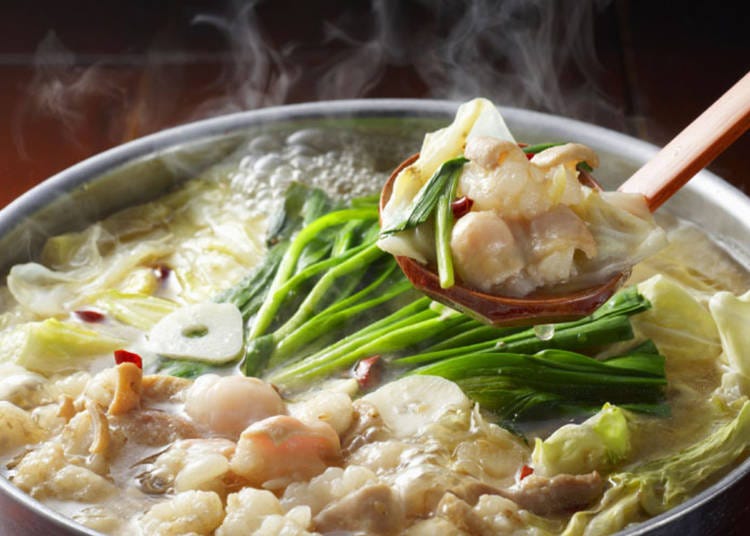 Photo courtesy of Fukuoka City
Motsu Nabe is not just for cold days. In fact, the real pleasure of this famous dish is eating it while sweating on a hot summer's day. Because it has a lot of vegetables in it, motsu nabe is loved for its healthiness and reasonable cost in addition to its flavor, and at one time even sparked a culinary craze all over Japan.
15. Hakata Dontaku Port Festival (Early May)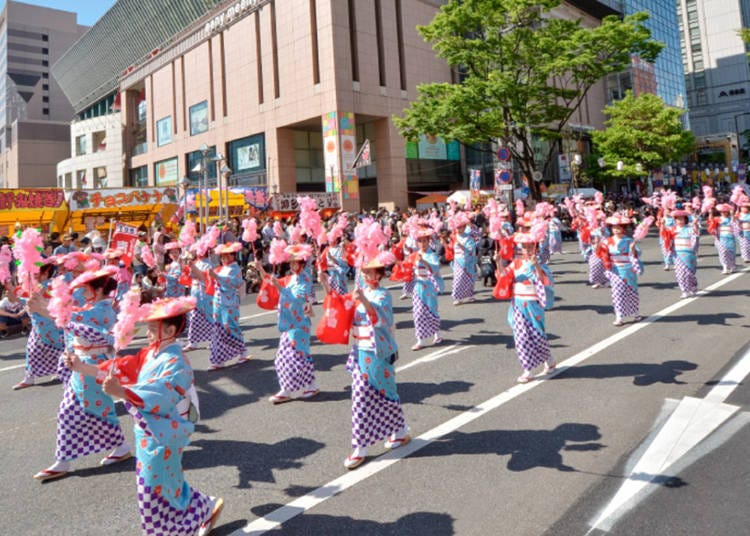 Photo courtesy of Fukuoka City
Merchants of Hakata developed a festival called Dontaku from a traditional celebration ritual called Hakata Matsubayashi, the origin of which dates back 830 years.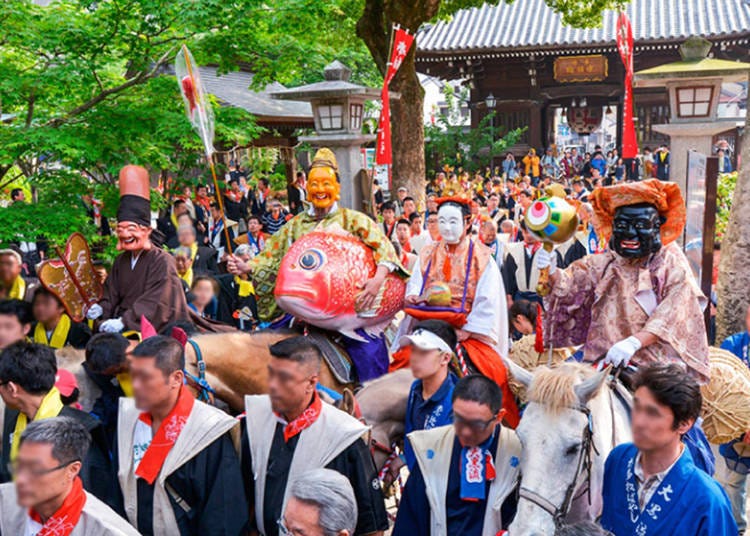 Photo courtesy of Fukuoka City
The word "Dontaku" comes from the Dutch word Zontag, meaning holiday. Many local citizens join this festival on the 3rd and the 4th of May. The main feature is the brisk Dontaku parade which travels along Meiji Street from Gofuku-machi to Tenjin. There are also about 30 stages set up around the city during the festival period, bringing the festive atmosphere to the whole city.
呉服町

Address

10 Kamigofukumachi, Hakata Ward, Fukuoka, 812-0036
16. Hakata Gion Yamakasa (Early July)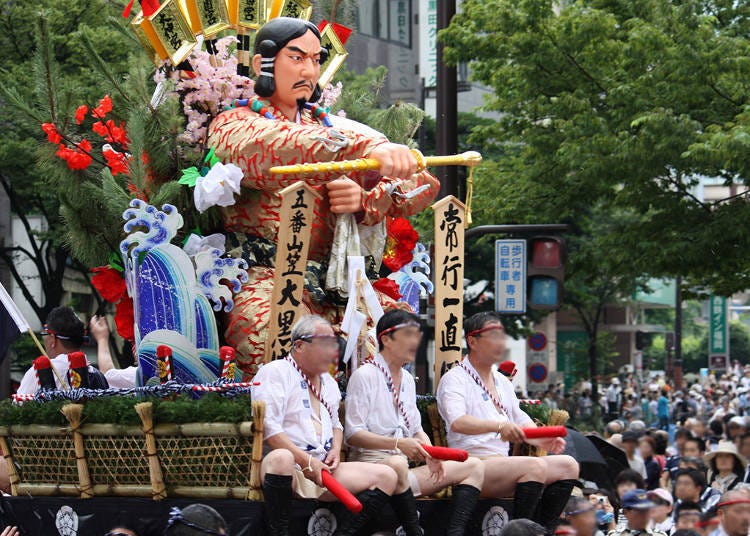 This festival is said to originate from the legend that the founder of Jotenji Temple scattered sacred water on the street to get rid of plague.
Come the 1st of July, the town of Hakata takes on a festive mood, with floats over 10m high exhibited at 14 spots around town. The climax of the festival is right before 5 o'clock on the 15th of July. At the sign of a drum, men carrying the Yamakasa float dash out briskly into the streets of Hakata. This lively festival, designated a national intangible folk heritage, is one that everyone must-see.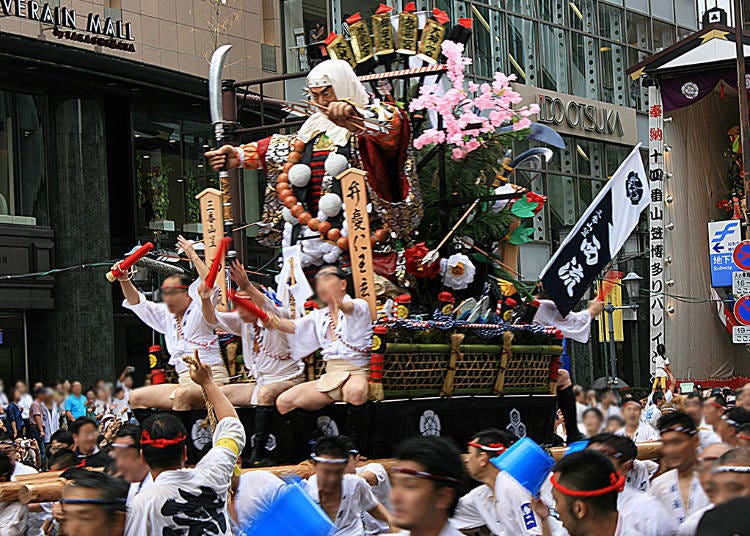 櫛田神社

Address

1-41 Kamikawabatamachi, Hakata Ward, Fukuoka, 812-0026
A mere 12km in circumference, this island in Hakata Bay is a prime spot for relaxation for Fukuoka's residents, and since it only takes 10 minutes by ferry from the terminal in Meinohama, it's very accessible as well.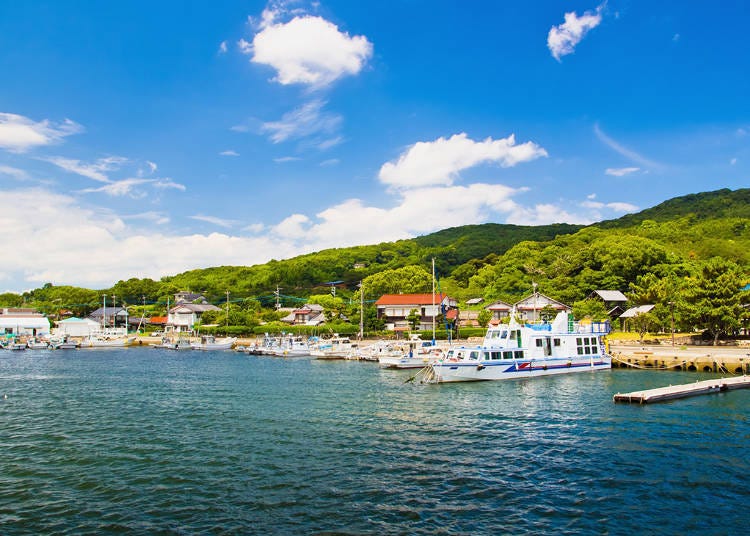 With daffodils and plum blossoms in winter, broccolini blossoms in spring, and cosmos in fall, the island is beautiful year-round. Commanding views of the Fukuoka City can be viewed from the Nokonoshima Lookout, and Nokonoshima's history and natural flora and fauna are introduced at the Noko Museum. Nokonoshima Island is also famous as the place where the writer Dan Kazuo spent his last days.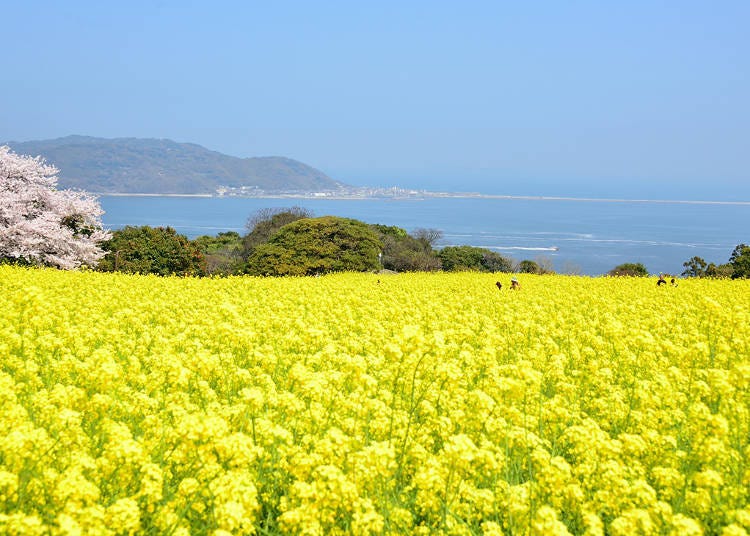 能古島

Address

Noko, Nishi Ward, Fukuoka, 819-0012
*This information is from the time of this article's publication.
*Prices and options mentioned are subject to change.
*Unless stated otherwise, all prices include tax.
Limited time offer: 10% discount coupons available now!