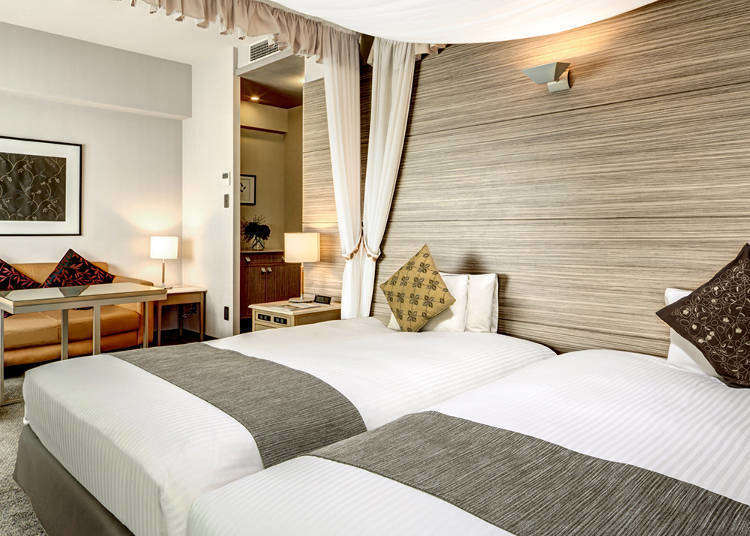 Booking a Shinjuku hotel near Shinjuku Station gives you prime access to the main sightseeing areas in the Tokyo area!

About 3.5 million passengers go through Shinjuku on average in a single day, the most of any station in Japan. And Shinjuku, which is also famous for its sightseeing spots and business districts, has a large number of hotels to accommodate the many people who visit every day.

Among them, we have selected five Shinjuku hotels that are so attractive that you will want to stay at one of them at least once.
Shinjuku is conveniently located for trips in and outside Tokyo!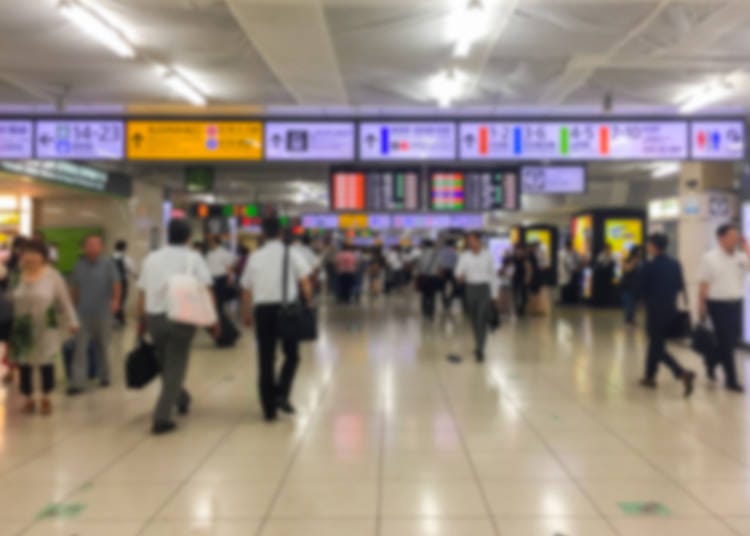 Shinjuku Station, a vast terminal serviced by seven lines, the JR, the Keio Line, Odakyu Line, Tokyo Metro Marunouchi Line, Toei Shinjuku Line, Toei Oedo Line, and Seibu Shinjuku Line, is excellent for going anywhere in Tokyo.

If you take the JR Yamanote Line connecting terminal stations such as Tokyo Station, Shibuya Station, Ikebukuro Station, and Ueno Station, you can smoothly go to all the main spots in Tokyo, while the Tokyo Metro and Toei Subway lines are like underground arteries making access to just about anywhere in Tokyo even more convenient.

The Keio Line from Shinjuku Station goes to Mt. Takao, which earned three stars in the Michelin Green Guide Japon, a travel guide book published by Michelin; the Odakyu Line that connects the city to Kanagawa Prefecture goes to Hakone where you can enjoy hot springs and great scenery, including Mt. Fuji; while the Seibu Shinjuku Line goes to Kawagoe in Saitama Prefecture, dubbed the "Little Edo" where traditional street scenes remain of that period.

The area around Shinjuku Station is also a unique area having a variety of different sides to it. While there are skyscrapers and a bustling downtown area on the one hand, on the other, there are also nature-rich spots such as Shinjuku Gyoen Garden and Hanazono Shrine, as well as many shrines and temples.

Also, there are plenty of attractions from popular commercial and entertainment facilities to areas loved by locals that are referred to as "deep spots." The appeal of Shinjuku is its incredible diversity.
1. Shinjuku Prince Hotel: High-grade hotel with a foreign tourist information center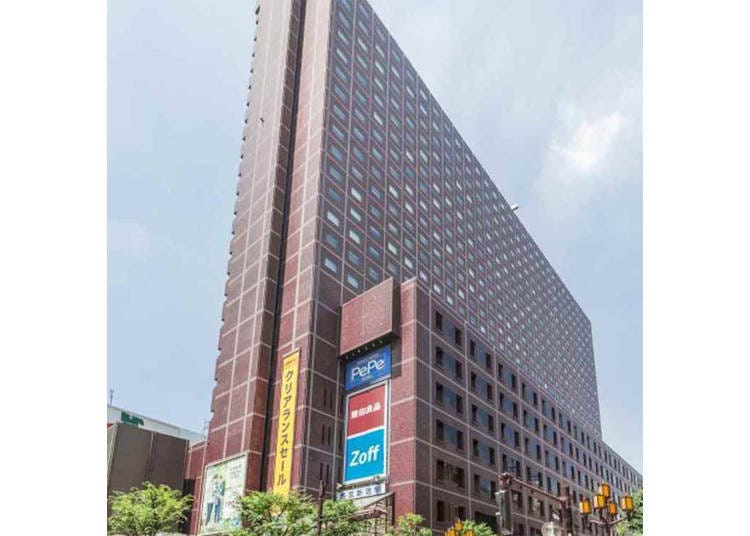 The Shinjuku Prince Hotel features a chic brick-colored exterior, and on its second floor is Seibu Shinjuku Station. Shinjuku Station, with its JR, subway, and private lines, is only a 5-minute walk away. Also located near here is Kabukicho, the "town that never sleeps," offering all sorts of entertainment well into the night.

Contrary to the lively bustle of Kabukicho, the hotel has a quiet and sophisticated atmosphere. This Shinjuku hotel is unique in that there are 571 guest rooms on the 10th to 24th floors while the Seibu Shinjuku PePe commercial facility with its fashion specialty shops is located on the basement 2nd floor to the 8th floor. All rooms, from single rooms to suites, have a fresh design, making for a relaxed and enjoyable stay.

It should be noted that the bell captain desk on the first floor also functions as a foreign tourist information center certified by the Japan National Tourism Organization (JNTO). In addition to sightseeing and shopping information, the staff, which can speak multiple languages (English, Chinese, Korean, Thai), is available 24 hours a day and can assist in the purchase of railway tickets and limousine bus tickets.

At the "hospitality desk" located next to the front desk on the first basement floor, you can also get help with any sightseeing issues. Also, there is a full range of services for foreigners, such as a city walking tour in English, where a guide will take you to Shinjuku's famous sites and neon spots.
Address

Shinjuku-ku, Kabuki-cho 1-30-1, Tokyo-to, 160-8487
View Map

Nearest Station

Shinjuku-Nishiguchi Station (Toei Oedo Line)
3 minutes on foot


Vacancy search, reservation

from

9,000JPY

1room, 2adults

Check with our partner site as the latest rates, rate details, and guest room requirements may vary.
2. Keio Plaza Hotel: Japan's first high-rise hotel, complete with tea ceremony room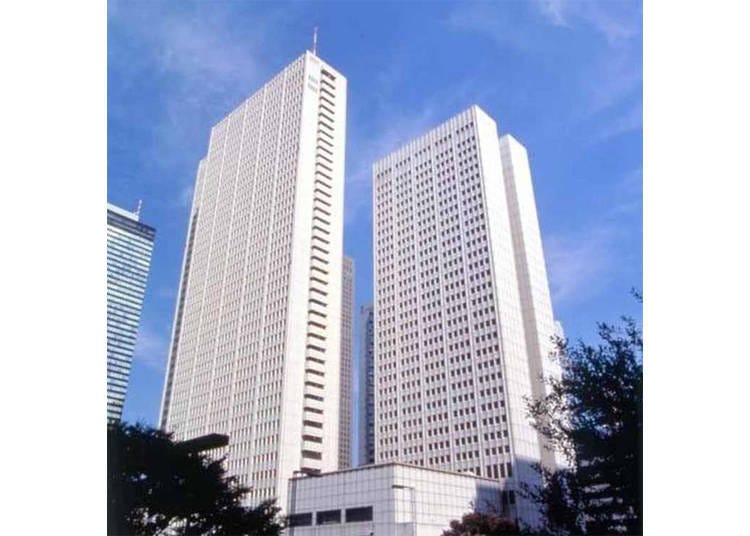 The Keio Plaza Hotel, located a 5-minute walk from the west exit of Shinjuku Station, opened its doors for business in 1971 as Japan's first high-rise hotel.

This is a long-established large Shinjuku hotel with a total of 1,438 rooms, consisting of the main building with 47 floors and a south annex with 34. Each of the many different room types is spacious and comfortable.

The upper floors offer magnificent views of Shinjuku's skyscrapers and also Tokyo Skytree. The sky lounge on the 45th floor, which is 160 meters above the ground, is also popular because of the excellent view of Tokyo afforded from its large windows.

You can relax while viewing the ceramic garden created by one of Japan's leading potters, Yusuke Aida, in the cocktail and tea lounge off the lobby on the 3rd floor. At night piano music is played in the lounge, offering an otherworldly view of the illuminated garden.

There is also an authentic Japanese tea ceremony room located on the 10th floor of the main building. Beyond the sliding wood and paper doors, the tranquil atmosphere of the authentic tea ceremony room makes you forget that you are in the heart of a vast metropolis. The prestigious tea room also offers a service where you can enjoy matcha in a Japanese tea ceremony conducted by a tea master with explanations in English.

Also, Keio Plaza Hotel is one of the Good Neighbor Hotels that offers a free shuttle bus to Tokyo Disney Resort, a convenient service recommended for those planning to visit Tokyo Disneyland or Tokyo Disney Sea.
Address

Shinjuku-ku, Nishishinjuku 2-2-1, Tokyo-to, 160-8330
View Map

Nearest Station

Tochomae Station (Toei Oedo Line)
5 minutes on foot


Vacancy search, reservation

from

27,830JPY

1room, 2adults

Check with our partner site as the latest rates, rate details, and guest room requirements may vary.
3. Hotel Gracery Shinjuku: Experience the world of Godzilla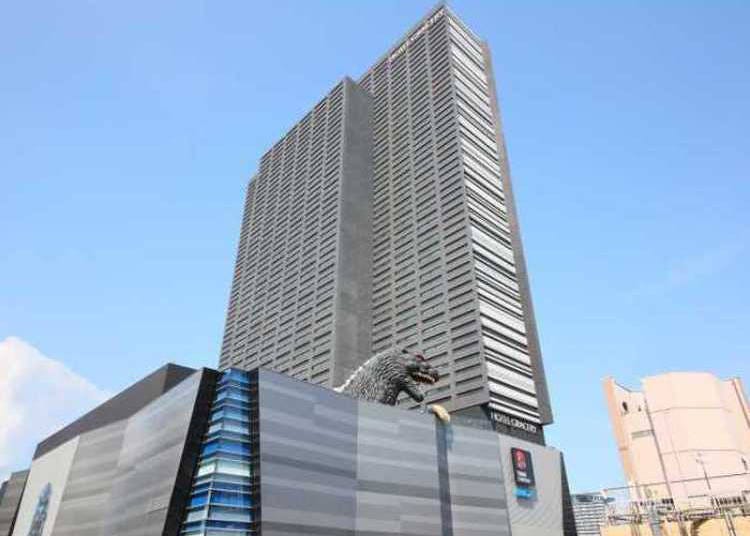 When you walk from the east exit of Shinjuku Station towards the Kabukicho intersection, you will see Godzilla appearing from between the buildings on the other side of Yasukuni Dori.

The world-famous Godzilla made its appearance in Shinjuku in 2015. It has since become a fixed landmark of Shinjuku, and this large-scale head of Godzilla is part of the Hotel Gracery Shinjuku.

Shinjuku Toho Building, located a 5-minute walk from Shinjuku Station, has commercial facilities, such as movie theaters, on the 6th floor, and Hotel Gracery Shinjuku is on the 8th to 30th floors.

The impressive Godzilla head, which is 12 meters high and weighs 80 tons, is on the observation space of the 8th-floor terrace. It is said that when the movie "Godzilla" was released in 1954, the monster was calculated to be about 50 meters tall, so when viewed from Yasukuni Dori, the head is at about that height.

There are many rooms in the Hotel Gracery Shinjuku that reproduce the world view of Godzilla, and there is even a Godzilla View Room where you can see Godzilla right outside the window. Here, too, you can obtain Godzilla goods, making this the perfect hotel for Godzilla fans.

Even so, that is not the only attraction of the Hotel Gracery Shinjuku. All 970 guest rooms have a warm, wood interior that is so relaxing and quiet that it is hard to believe that the hotel is located in the heart of Kabukicho.

The guest rooms other than the Godzilla Room also have narrow windows evoking the image of a film, so the night view of Kabukicho, when seen from them, may look like a scene straight from Hollywood (or even Toei Kyoto Studio Park.
Address

Shinjuku-ku Kabukicho 1-19-1, Tokyo-to, 160-0021
View Map

Nearest Station

Seibu-Shinjuku Station (Seibu Shinjuku Line)
6 minutes on foot


Vacancy search, reservation

from

9,500JPY

1room, 2adults

Check with our partner site as the latest rates, rate details, and guest room requirements may vary.
4. Hilton Tokyo: Modern Japanese-style guest rooms that make you feel like you really are in Japan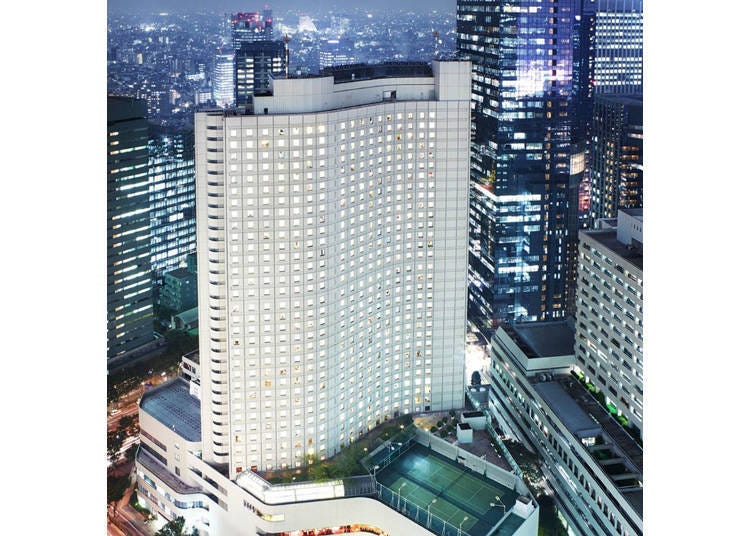 Hilton Tokyo is located among the skyscrapers of Nishi-Shinjuku. One of the hotels near Shinjuku Station, it is just a 10-minute walk away. Or if you prefer, there is also a free shuttle bus that runs between the station and this famous Shinjuku hotel. Plus, it is directly connected by an underground passage from Nishi-Shinjuku Station on the Tokyo Metro Marunouchi Line and Tochomae Station on the Toei Oedo Line, providing excellent access.

There are 821 guest rooms on the 8th to 38th floors. Guests can choose either a city view overlooking the skyscrapers of Shinjuku or a park view overlooking Shinjuku Central Park. All rooms have a luxurious modern Japanese style and feature unique interiors. For example, the windows in the guest rooms use shoji instead of curtains, further adding to the Japanese atmosphere.

Hilton Tokyo has an excellent reputation for its restaurants, including breakfast buffets featuring Japanese and Chinese restaurants, a specialty being French toast, as well as dessert buffets, which are so popular that making reservations can be challenging at times.

Guests staying at the hotel can rent bicycles for free, which are perfect for bicycling around Shinjuku. There are recommended cycling courses around the city, such as to urban oases like Shinjuku Gyoen and Meiji Shrine.
Address

Shinjuku-ku, Nishishinjuku 6-6-2, Tokyo-to, 160-0023
View Map

Nearest Station

Tochomae Station (Toei Oedo Line)
6 minutes on foot


Vacancy search, reservation

from

26,290JPY

1room, 2adults

Check with our partner site as the latest rates, rate details, and guest room requirements may vary.
5. Citadines Central Shinjuku Tokyo: A stylish casual hotel favored by women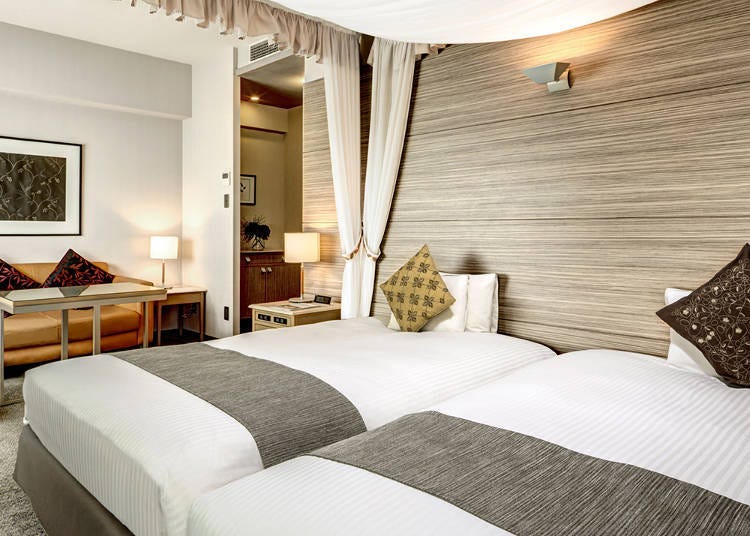 Citadines Central Shinjuku Tokyo is a 9-minute walk from JR Shinjuku Station and a 5-minute walk from Tokyo Metro Shinjuku Sanchome Station and has a casual, relaxed atmosphere that makes you feel like you are at home. It is also a serviced residence making it convenient for those who are planning extended stays in Shinjuku.

All of the 206 guest rooms are stylish and comfortable, which makes them especially popular with women. The sleek and eye-catching interiors are highlighted by crimson bed boards, Eames shell chairs, and canopy beds. Each has a living space, and two washbasins add to the feeling of being at home.

One good thing is that the bath area in the guest room is separate from the toilet. Attention has been paid to every detail to make the stay pleasant, such as showerheads that can be switched to soft, hard, or massage modes. There are also a 24-hour convenience store and a coin-operated laundry, which is convenient for long-term stays.

One step outside of this quiet and calm private space is Kabukicho, one of the largest entertainment districts in Asia. Shinjuku Golden Gai, a place full of local charm that is popular with foreign tourists, is very nearby, making it easy to enjoy the unique atmosphere of Shinjuku.
Citadines Central Shinjuku Tokyo

シタディーンセントラル新宿東京

Address

1-2-9 Kabukicho, Shinjuku-ku, Tokyo, 160-0021

Nearest Station

Shinjuku-Sanchome Station (Tokyo Metro Marunouchi Line / Tokyo Metro Fukutoshin Line / Toei Shinjuku Line)
5 minutes on foot


Phone Number

03-3200-0220

Vacancy search, reservation

from

8,470JPY

1room, 2adults

Check with our partner site as the latest rates, rate details, and guest room requirements may vary.
Hotels near Shinjuku Station offer a lot. In the station area, there are many commercial and entertainment facilities, as well as all kinds of restaurants and temples and parks where you can feel the history, making this an area where you can fully enjoy shopping and sightseeing.

The Shinjuku area is surprisingly large. And if you go a little further, you can enjoy the atmosphere of Kagurazaka, where you can get a feel of old Japan, and that of the student town of Waseda, which is dotted with traditional restaurants offering set meals. If you stay at any of these hotels near Shinjuku Station, you will be able to experience the deep attractions of this city.

Written by Yoko
Book an unforgettable experience in Shinjuku!
Make your trip extra memorable by booking one of these recommended tours.
*This information is from the time of this article's publication.
*Prices and options mentioned are subject to change.
*Unless stated otherwise, all prices include tax.