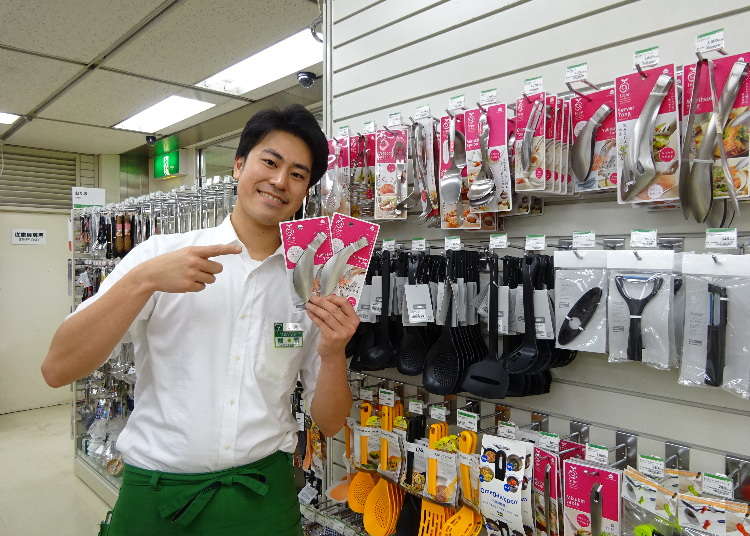 Japanese products have world-class popularity and are both convenient, and easy to use. Tokyu Hands in Shibuya has 24 departments and the selection of products is second to none. LIVE JAPAN has invited Mr. Kamiguri, a clerk from the Shibuya branch's kitchenware department, to help showcase ten items designed to make everyday living just a bit more convenient.

We're certain you'll get the urge to buy more than a few of these imaginative items, and remember: If you spend over 5,000 yen, you're eligible for a tax exemption!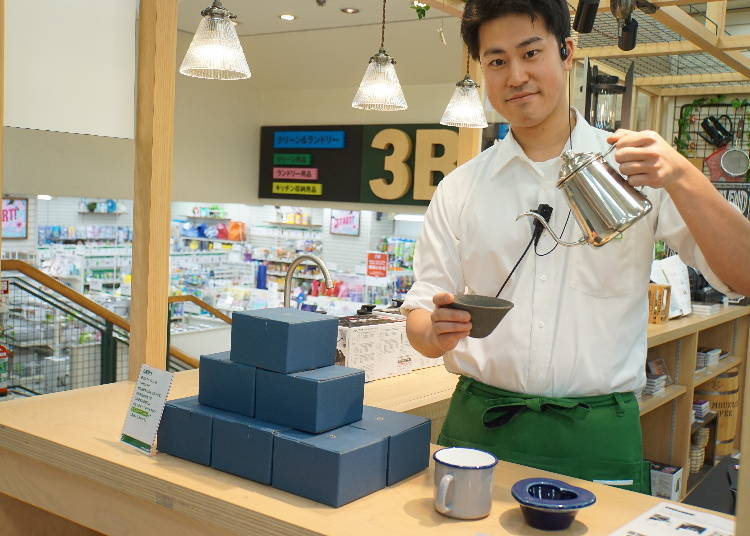 Mr. Kamiguri's work experience has given him a vast knowledge of manufacturers and products available in the kitchenware department, and his first recommendation is a unique drink filter. He says, "The coffee made with this filter is really delicious!"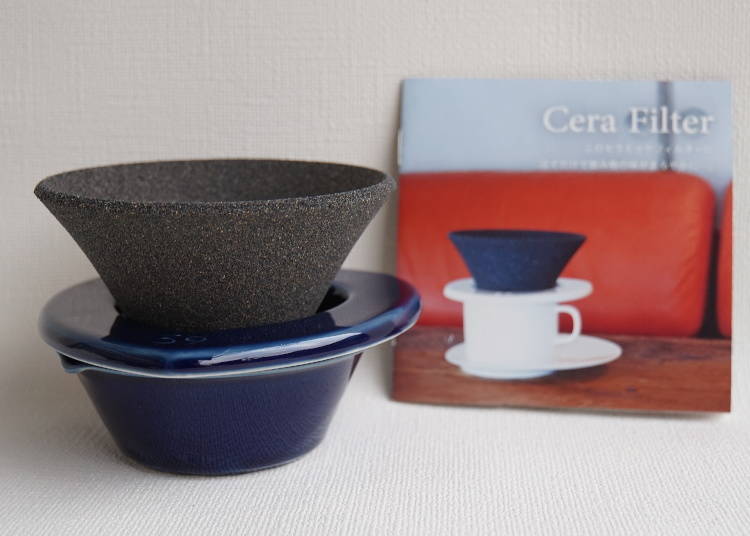 THREE RIVERS 39 Arita Drink Filter – 4,500 Yen (excluding tax)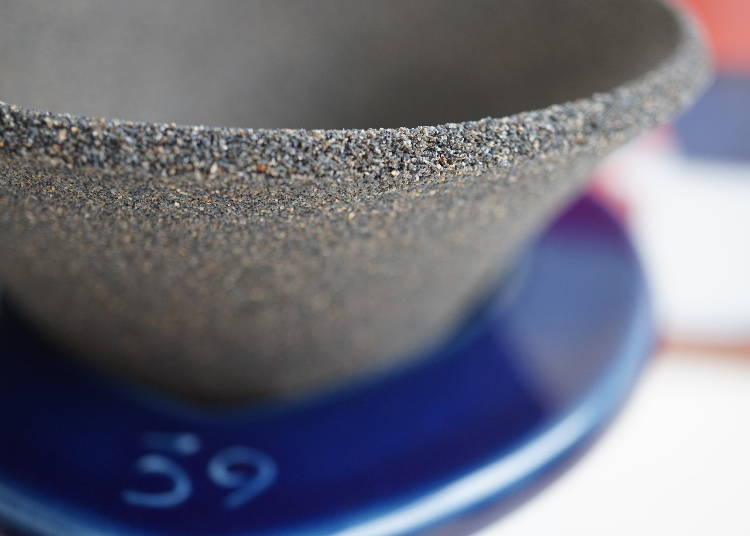 Upon close inspection, you can see the tiny ceramic grains that make up this amazing filter, but what you can't see is the porous design that filters impurities out of your drinks. Hand made in the well-known ceramics manufacturing town of Arita in Saga, Kyushu, these eco-friendly drink filters are reusable, far more efficient than paper or cloth filters, and easy to clean. While primarily used for coffee, the 39 Arita filter is equally suitable for tea, or even wine.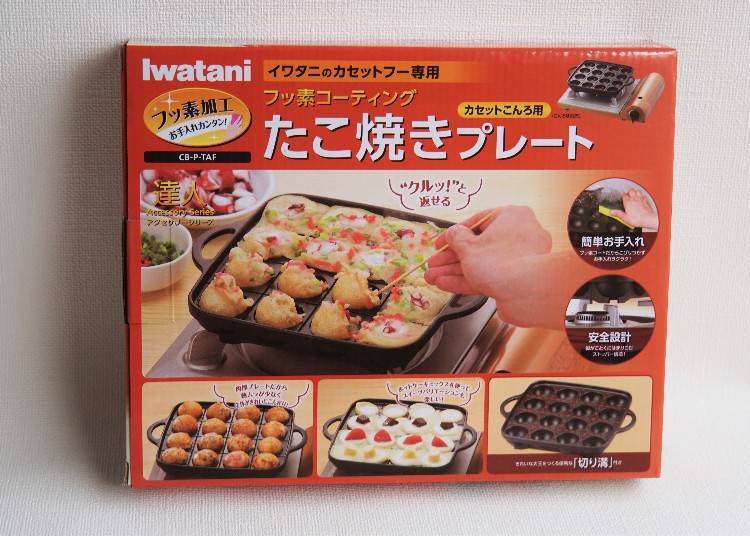 IWATANI (イワタニ) Takoyaki Plate – 1,950 yen (excluding tax) Size: 26×21×3.9cm, baking tray approx. 400ml, weight approx. 730g
If you're a fan of Japanese grilled octopus balls – takoyaki – then the next item is for you! The Iwatani takoyaki plate is made of a processed fluororesin material that makes it difficult to burn food. Easily used with a table-top gas stove, this popular item is also handy for preparing a variety of bite-sized dishes including fried rice balls, al ajillo, escargot, pizza, and even doughnuts.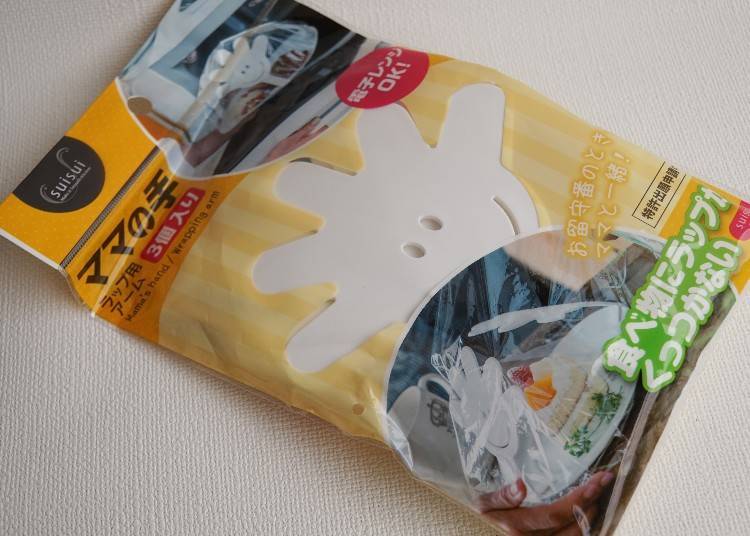 FORALL (フォーラル) Mama's Hand Wrapping Arm 3 Pack – 500 yen (excluding tax) / Size: 13.5×5×16cm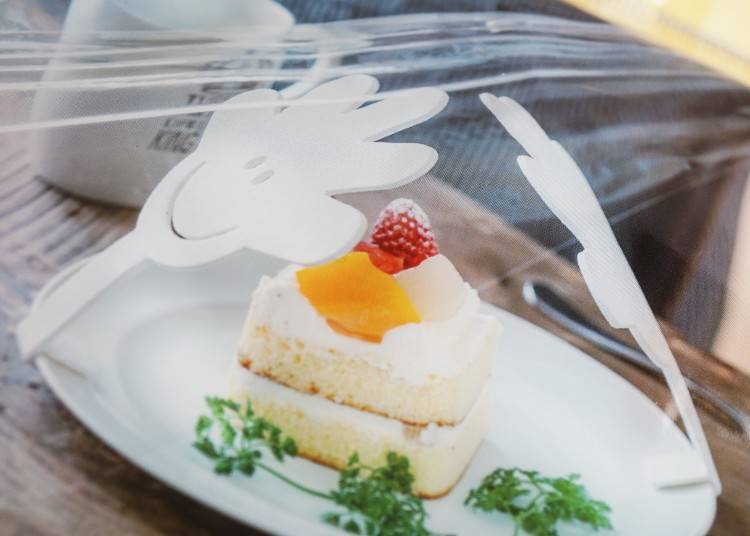 These "handy" little things are perfect for keeping cling wrap from clinging to delicate foods. Now that left over slice of cake will still look great tomorrow and none of icing will go to waste. By simply placing two or three of Forall's Mama's Hand wrapping arms at the edge of a plate before wrapping leftover food, you'll protect food from losing its shape. These smiley helping hands are microwave safe and come in a convenient three-pack.
4. Food Smoker – Quick and Easy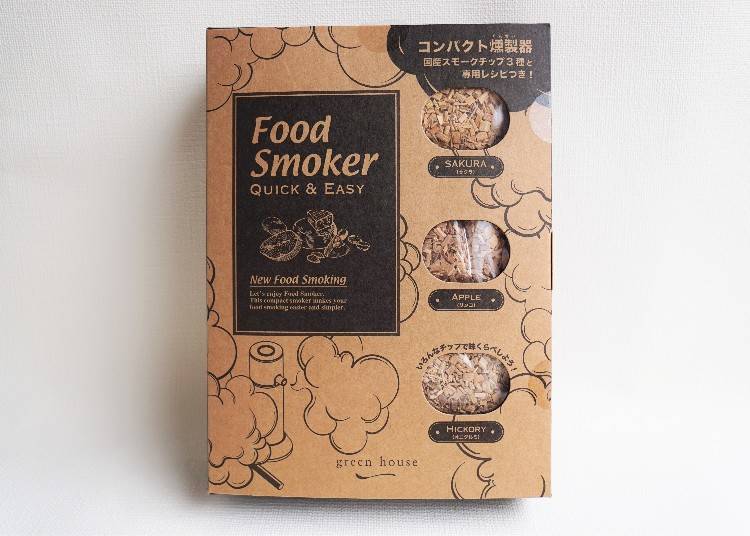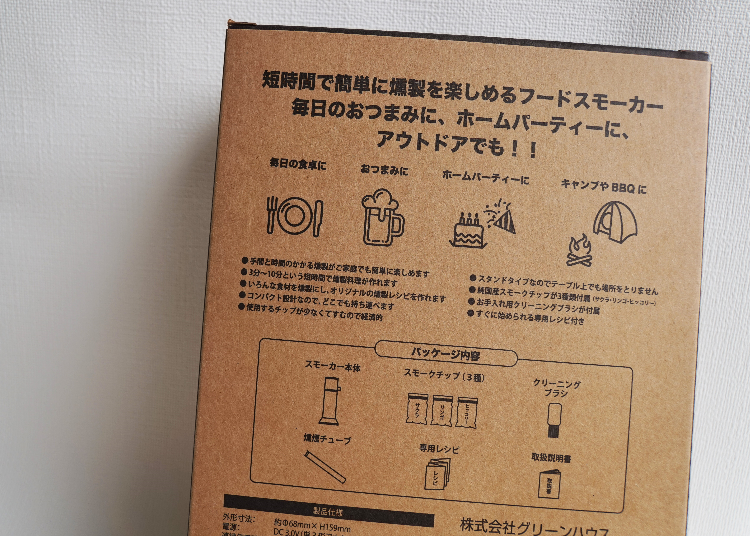 GREEN HOUSE (グリーンハウス) Compact Food Smoker – 5,500 yen (excluding tax) Size: smoker body 6.8×15.9cm
The Green House compact food smoker allows you to easily smoke delicious side dishes in about ten minutes. This convenient battery-powered smoker comes with three flavors of smoking wood: sakura, apple, and hickory. A recipe booklet is also included and the instructions are easy to follow, even for beginners. It's a great product for use at picnics or at home.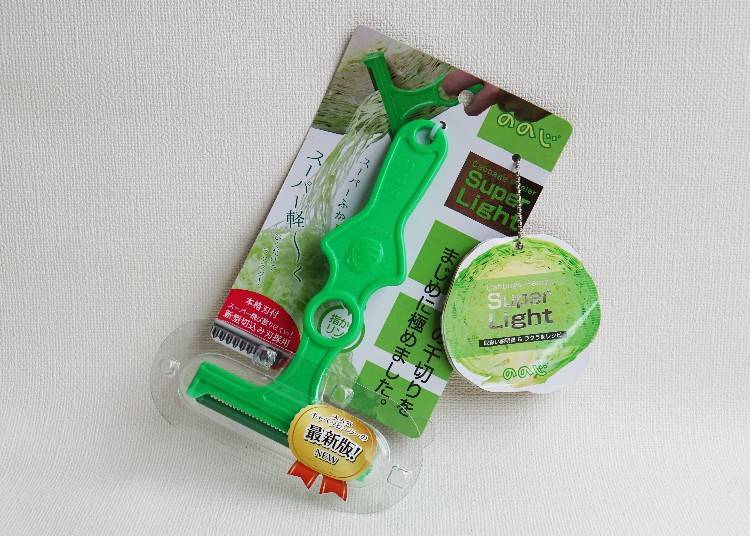 NONOJI (ののじ) Cabbage Shredder – 1,000 yen (excluding tax) Size: 9.6×1.6×17.6cm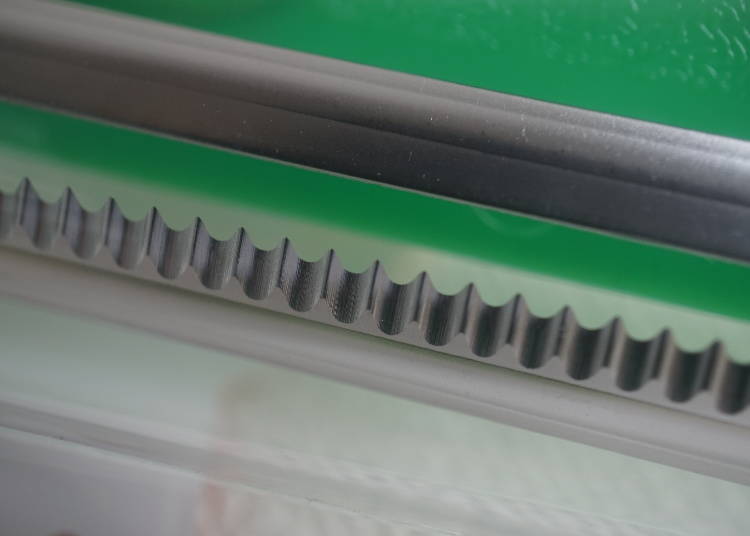 Nonoji has long been associated with school lunch supplies in Japan, and now you can rely on that same reputation for quality and creativity in your own kitchen. The high-precision sawtooth blade and "finger ring design" of this cabbage shredder make it easy to get perfectly shredded cabbage, giving your salads or garnishes just the right look. Also useful for other vegetables, it's a must have for any kitchen!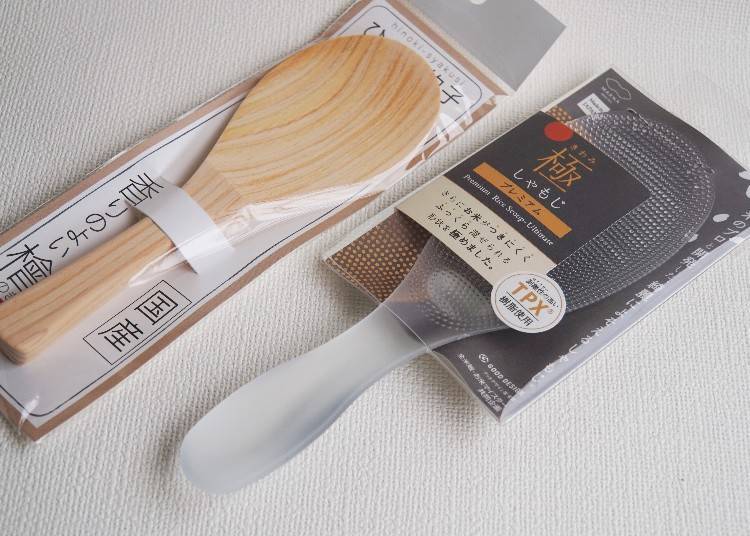 照片中右邊是最新型的「極飯勺」(日本製:MARNA(マーナ)/不含稅980日幣)。左邊是檜木製的基本型飯勺。自然的檜木香也是讓人覺得很有魅力的商品(日本製:萬洋:不含稅650日幣)自然的檜木香也是讓人覺得很有魅力的商品(日本製:萬洋/650日幣(不含稅))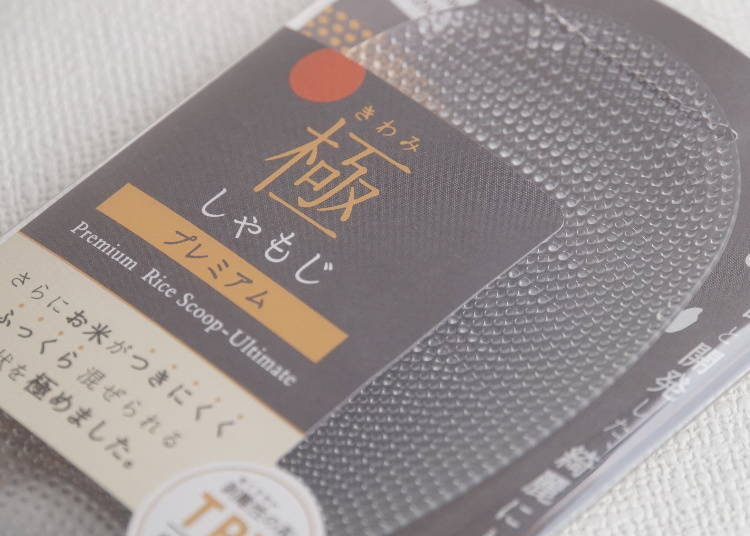 Right: MARNA (マーナ) Ultra Rice Spoon – 980 yen (excluding tax). Left: MANYO (YorozuHiroshi) Basic Eucalyptus Rice Spoon – 650 yen (excluding tax)
Made of non-stick materials, the Marna Ultra Rice Spoon is a dependable, mess-reducing serving utensil. The meticulously designed length, shape, materials, and production of this rice spoon truly make it a "premium" item. If you're more interested in a traditional spoon, Manyo's basic rice spoon, carved from eucalyptus wood, is a great choice.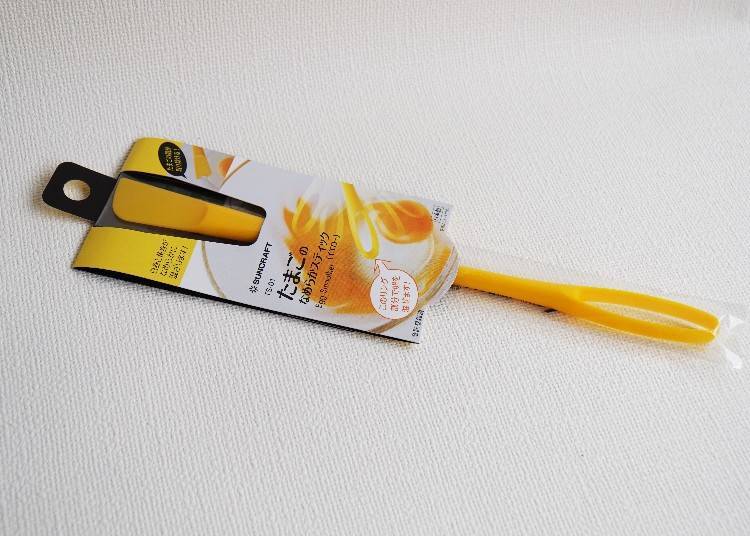 SUNCRAFT (サンクラフト) Universal Egg Beater – 360 yen (excluding tax) Size: 26.3cm
The ringed mixing end of Suncraft's universal egg beater is designed to thoroughly mix the yolk and egg white for softer, fluffier omelettes. The mixing loop can even be used for mixing powdered drinks without leaving any sediment at the bottom of your cup. The other end of the beater is a convenient 2cm spatula, doubling the usefulness of this simple utensil.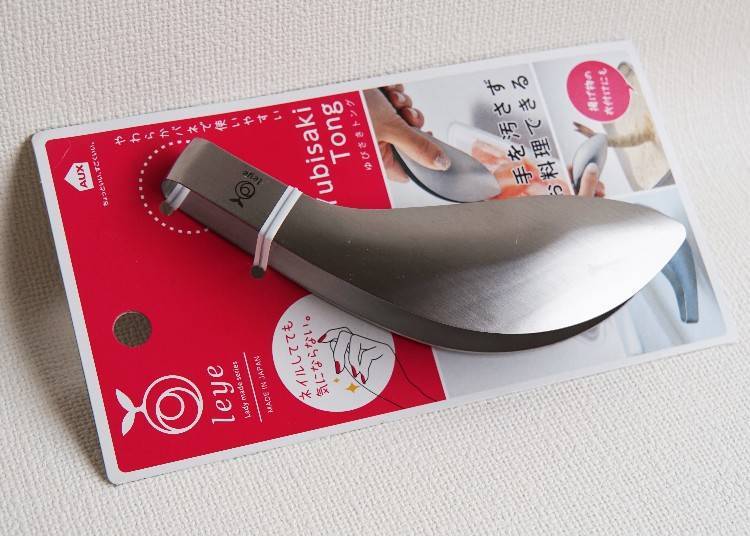 AUX (オークス) Yubisaki Tongs – 1,300 yen (excluding tax) Size: 14.7×4.5cm
These light, yet durable tongs were designed Aux with two advantages in mind. As part of the "Lady Made Series" they are primarily intended to avoid wear and tear on the elaborately manicured nails popular among many Japanese women. They can also save any cook's hands and fingers from the lingering scent of strong-smelling foods like garlic or sliced meat. The no-nonsense stainless steel design makes this a tasteful addition to your kitchen.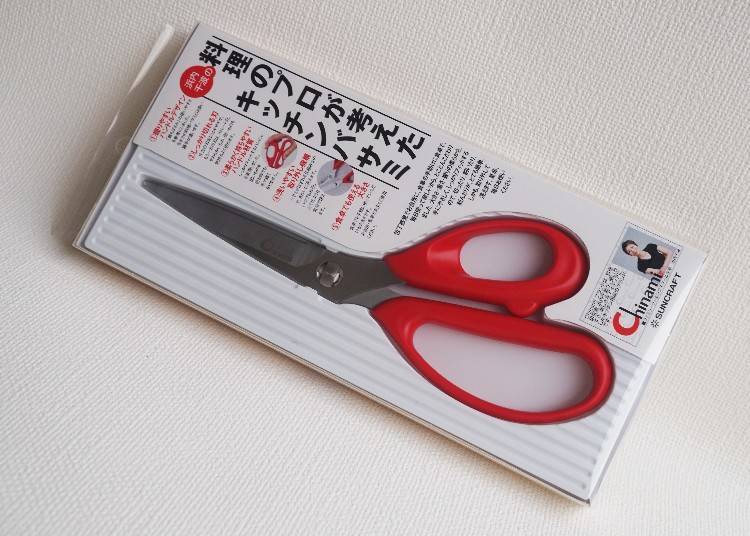 SUNCRAFT (サンクラフト) Professional Kitchen Scissors – 3,800 yen (excluding tax) Size: 19.5×7.5×1.2cm, weight 79g
A second recommended product from Suncraft, these pro-grade kitchen scissors were designed with the input of professional chefs. The handles are soft and comfortable to use and the blades suitable for more kitchen tasks. Best of all, the blades can be separated for cleaning, ensuring a highly sanitary pair of scissors. After using these, you'll never want to go back to using traditional scissors!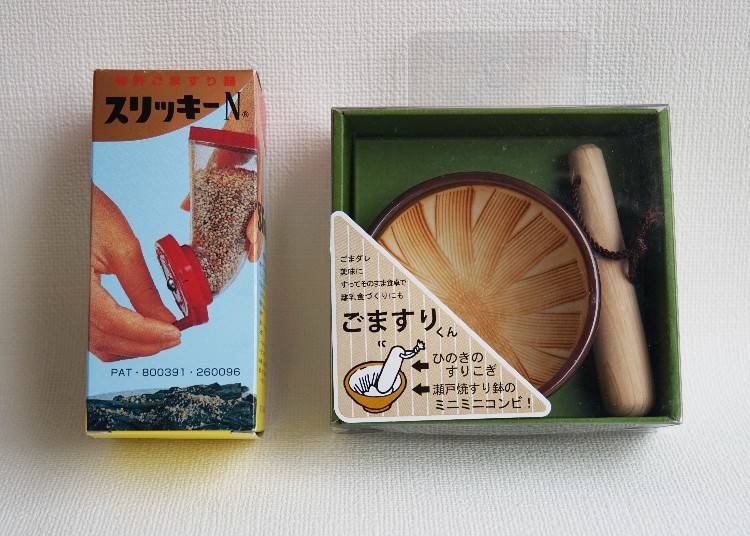 Left: NAGOYA KK KAKUDAI SANGYO "Slicky N" (スリッキーN) Sesame Seed Mill – 3 80 yen (excluding tax) Size: 5×11cm Right: YAMAKO (ヤマコー) "Gomasurikun" (ごますりくん) Sesame Mortar and Pestle – 1,200 yen (excluding tax) Size: Mini grinding bowl diameter 8.5cm×height 4cm, mini grinding rod 1.5×10cm
Despite their small size, sesame seed are rich in nutrients. These little seeds have long been a staple of the Japanese diet and are used to season vegetables, udon noodles, soba noodles and many other dishes. However, in order for the nutrients to be absorbed by the body, the seeds must be ground into powder. Our final two items are standards for meeting the sesame grinding needs of Japanese families and restaurants. The simple mortar and pestle produced by Yamako is akin to the more traditional grinding method.
Nagoya KK Kakudai Sangyo's "Slicky N" sesame seed mill is a self-contained way to both store and grind sesame seeds. The classic Slicky N is found on noodle shop tables throughout Japan.
Tokyu Hands Shibuya Store

(株)東急ハンズ 渋谷店

Address

: 12-18, Udakawacho, Shibuya-ku, Tokyo

Hours: 10:00 - 21:00, seven days a week
*This information is from the time of this article's publication.
*Prices and options mentioned are subject to change.
*Unless stated otherwise, all prices include tax.