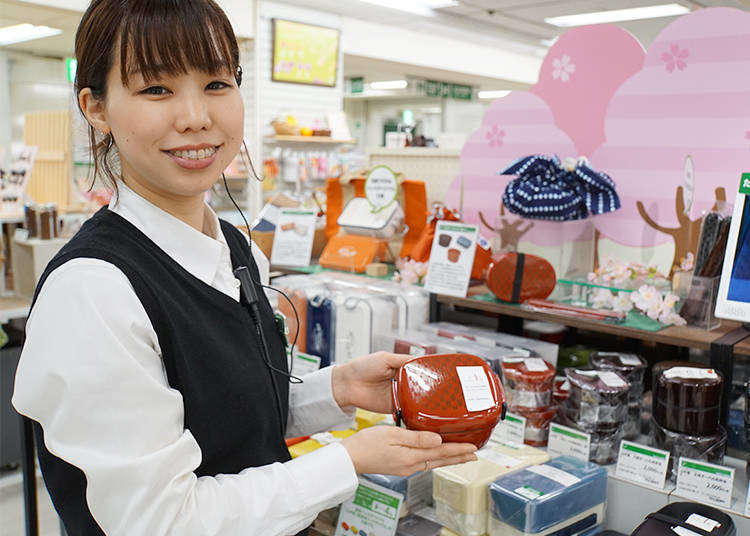 Tokyu Hands is a department store chain that is filled with cute, creative, and convenient goodies, from arts and crafts supplies to living goods, stationery, beauty products, and so much more! It's pretty much impossible to go into Tokyu Hands and come out empty-handed, no pun intended. The chain cannot only be found at all of Tokyo's major stations, including Shibuya, Shinjuku, and Tokyo, but also all around Japan and even abroad. The shop has the colorful mission to make our daily lives not only more enjoyable but also more convenient in every aspect.

This time, we met the shop's staff in the kitchen department who showed us the 10-must have kitchen goodies!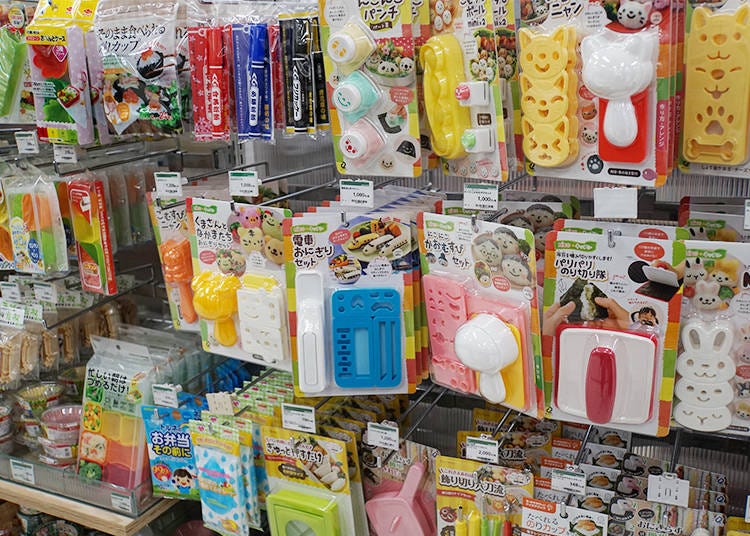 Maiko Beppu, responsible for the kitchen department on the 3rd floor of Tokyu Hands Ikebukuro
1. Make Pasta in Your Microwave with this Handy Cooker!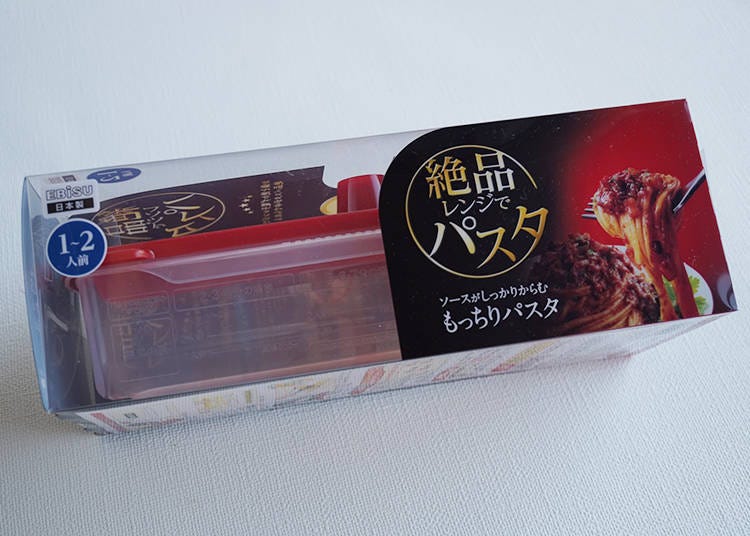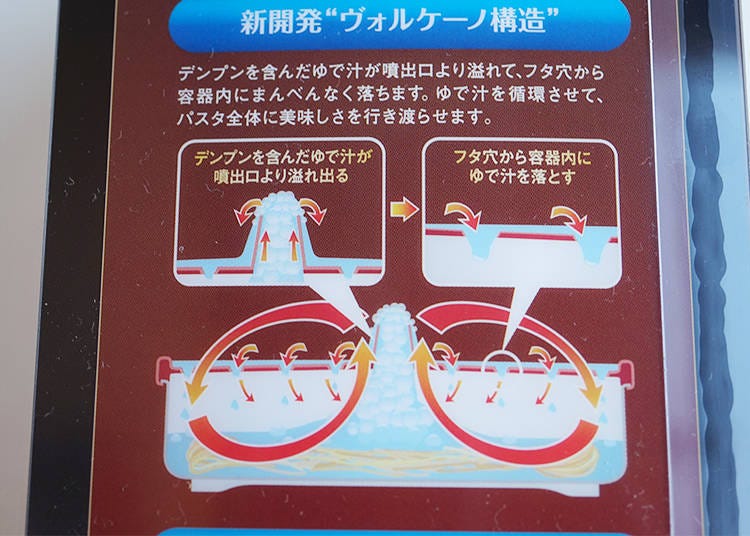 ▲ Ebisu Prime Pack Staff Pasta – Microwave Cooker for 1~2 Servings; 864 yen (tax included)
This incredibly convenient cooker will make perfect pasta in your microwave, without having to use a pot at all! The secret to the surprisingly delicious taste of the microwave-made pasta is in the cooker's newly developed "volcano structure." It is designed to keep pouring the boiling, starchy water over the pasta, thus coating them.

How to use:
1. Put both pasta and hot water in the cooker.
2. Place it in the microwave and set the timer according to your desired pasta boiling time.
3. Remove the lid and mix the pasta with the remaining water, more than 10 times.
4. Put the pasta on a plate and enhance it with your favorite sauce.

The microwave pasta cooker is a hit item especially among people who live alone. Sometimes, you just can't be bothered to cook a proper meal but still want to eat one. In those moments, this little goodie saves you both effort and reduces the washing up afterwards!
2. Waffle Salad Peeler – Slice Your Veggies Uber-Thinly!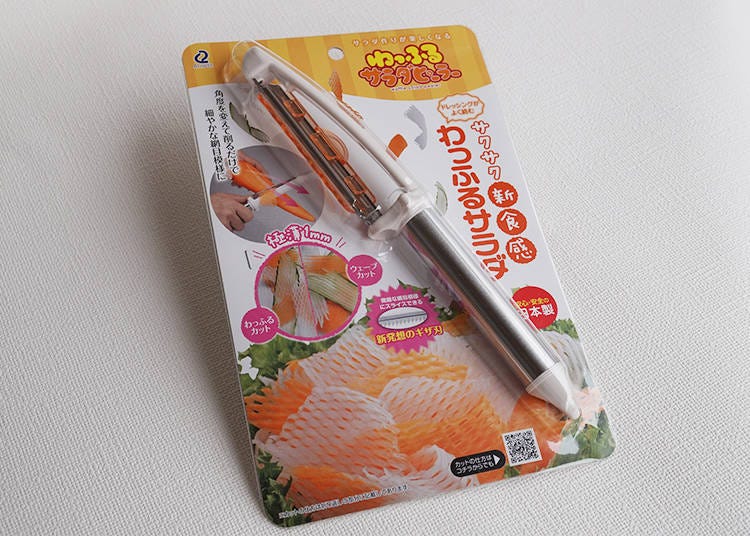 ▲ Arnest Waffle Salad Peeler; 1,598 yen (tax included)
Carrots, cucumber, radish, zucchini – this little kitchen helper peels pretty much any vegetable into 1mm-thin slices. If you peel straight, you'll get a wavy pattern. However, if you change the angle with every peel in an X-pattern as you slice, you'll get waffle veggies! That doesn't only look amazing, it also helps the dressing stick to the slice.
3. Mukki-chan: Peel Oranges the Easy Way!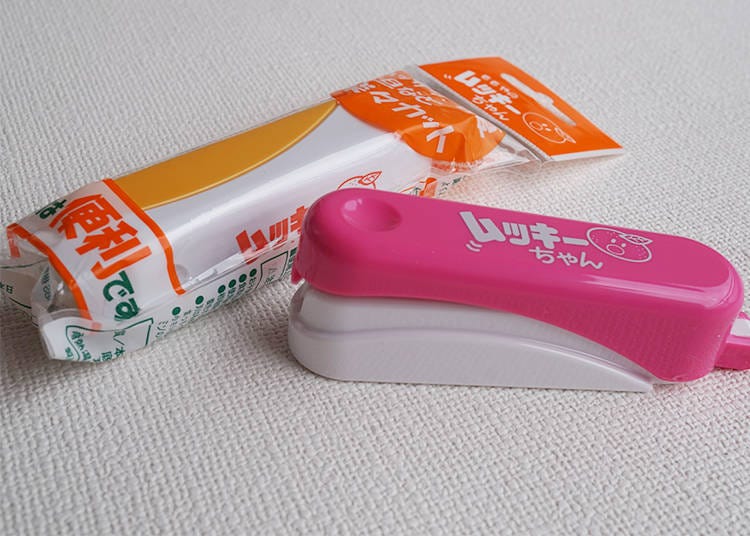 ▲Momoya Mukki-chan; 460 yen (tax included)
Oranges and tangerines are awesome, but peeling them isn't –the skin is often thick and tough, making it quite a pain to get to the juicy fruit inside. Mukki-chan makes this so much easier.

How to use:
1. Pull the top and bottom apart.
2. Cut the peel with the hook of the top part. Now it's easy to pull it off.
3. Use the bottom part of Mukki-chan to get rid of the skin of the individual slices. Place the slice into the rail-like part and slide it along – it cuts the skin and reveals the soft fruit inside.

Use Mukki-chan to make salads and desserts, or simply use it to enjoy the fruit as it is. It's also a great little helper for picnics or lunchboxes that feature oranges, grapefruits, and the likes!
4. The Nigiri Maker – Perfectly Shaped Sushi!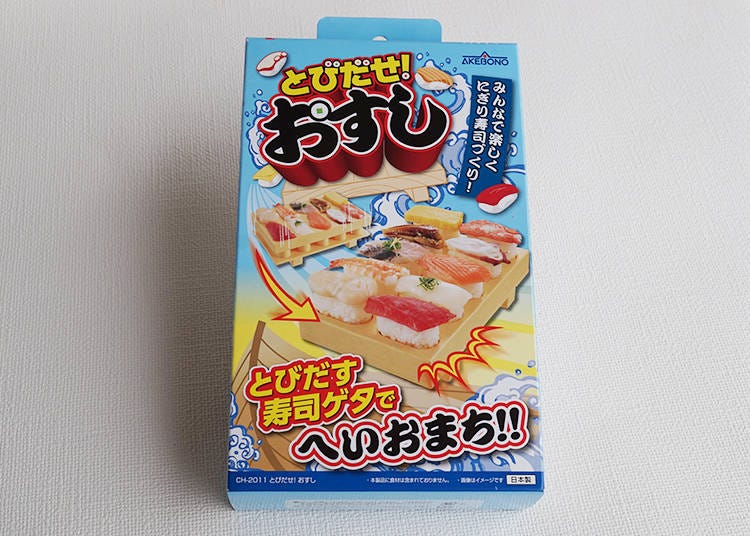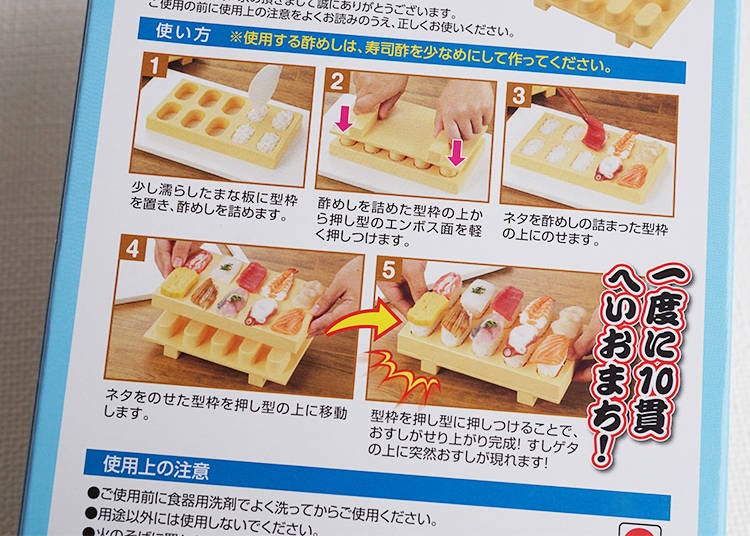 ▲ Akebono Tobidase! Osushi; 1,382 yen (tax included)
In theory, sushi isn't hard to make – you just need the right rice and vinegar, as well as fresh fish, right? The difficult part is getting the proper shape. Akebono's Tobidase! Osushi is a popular Japanese kitchen gadget that creates 10 perfect nigiri shapes, as easy as can be. With that, it'll be a breeze to serve yummy sushi to friends and family!

How to use:
1. Make sushi rice, flavor it with a bit of vinegar.
2. Put the rice in the nigiri form.
3. Lightly press the second piece down from the top.
4. While still in the mold, put your favorite toppings on the ten nigiri.
5. Now put the piece that holds your nigiri on top of the other part and push all the way down.
6. Put the perfectly shaped nigiri or serve them as they are!
5. Karan Koron – Turn Boiled Eggs into Cute Flowers!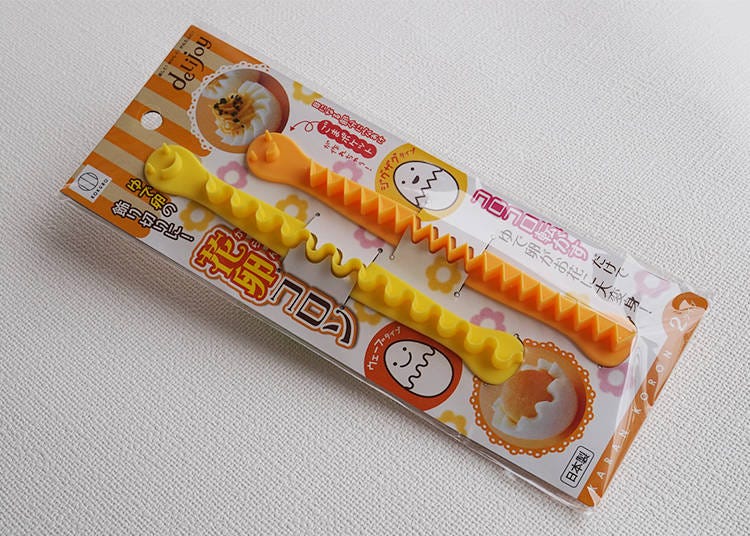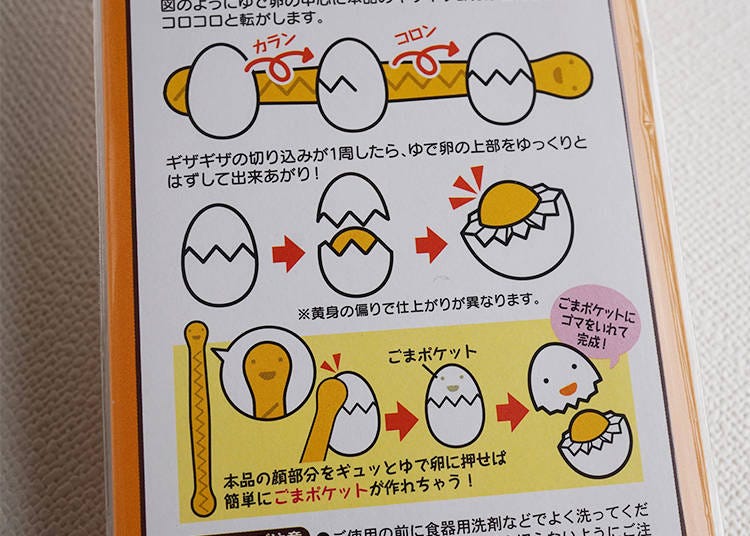 ▲ Kokubo Karan Koron; 178 yen (tax included)
This might be one of the cutest things on our list – the Karan Koron turns a hard-boiled egg into a cute flower! All you have to do is roll a peeled, cooled-down egg over the small gadget. That cuts the egg in a wavy or zig-zag pattern, revealing the yolk inside as if it was a flower. In Japan, it's common to make adorable boxed lunches for kids, so this egg enhancer is sure to bring a smile to whoever you serve it to. It even features a little face that you can press into the top part of the egg white!
6. Diamond Sharpener – Sharpens all Your Knives!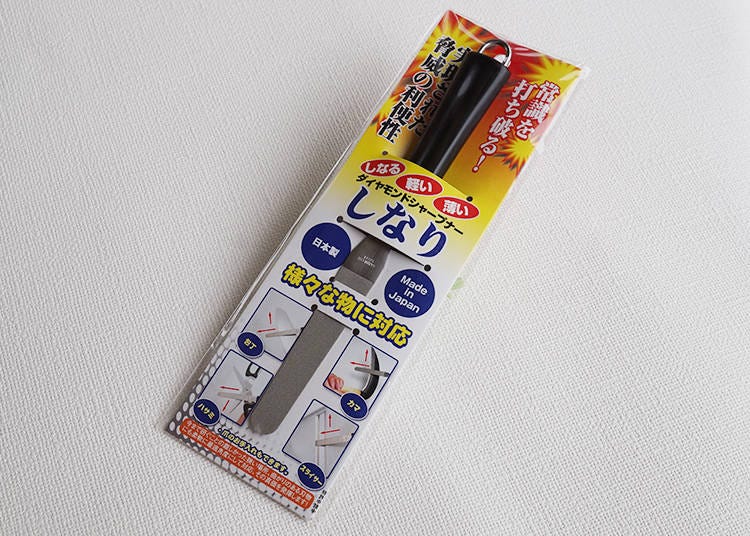 ▲ Suncraft Diamond Sharpener; 2,268 yen (tax included)
A lot of people buy Japanese kitchen knives or nail clippers as souvenirs, but this light and thin sharpener here might just be the most convenient of them all. Its surface is super-hard diamond and sliding your knife along it will turn it from dull to wonderfully sharp again. Since it's relatively small, it can easily be used for smaller things such as scissors or peelers as well.
7. Omusubi Wan – Make the Cutest Rice Balls in the Universe!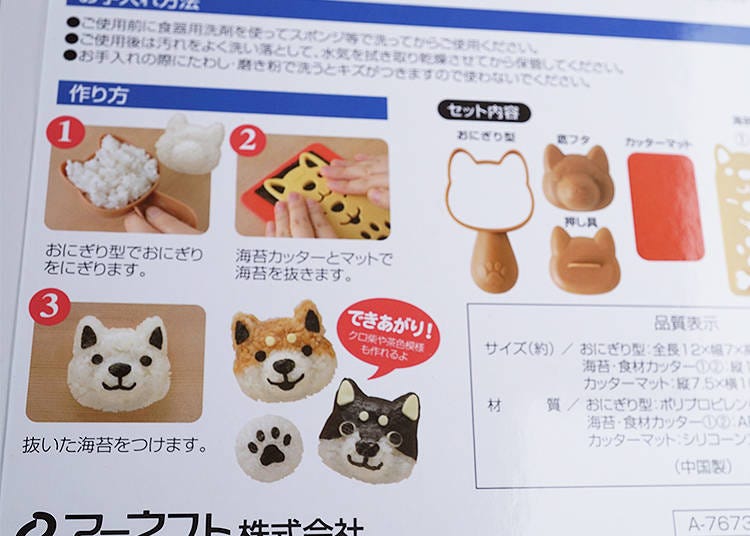 ▲ Arnest Omusubi Wan; 1,296 yen
You know Japan's rice balls most likely in their iconic triangular shape, but brace yourself for something much cuter. The Omusubi Wan (literally meaning "rice ball woof") turns your healthy snack into the shape of a really good boy!

How to make
1. Make sticky rice and put it in the doggy mold. Push it gently into shape – that's the base.
2. Use sliced cheese, sausage, or nori seaweed for the dog's details. Simply press the provided stencil on the ingredient.
3. Decorate your rice balls however you like! Tweezers make it easier.

Now, this isn't necessarily something you'd do quickly in the morning, but is the perfect way to fancy up a picnic or party. No one will be able to resist your little rice ball doggies!
8. Vegeshaki-chan Keeps Your Vegetables Fresh!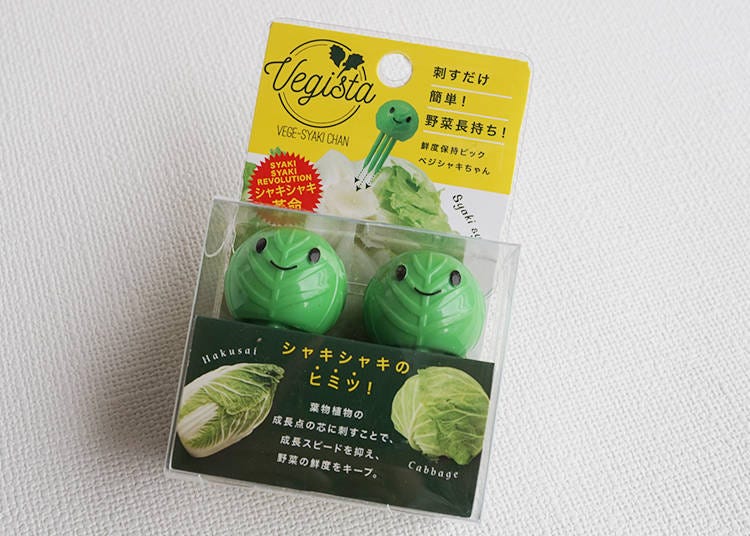 ▲ Cogit Vege-Shaki Chan; pack of 2 for 626 yen (tax included)
This adorable little cabbage comes to live inside your fridge – right inside your cabbage, lettuce, or broccoli, to be precise. Stick it right into the bottom part of the vegetable. This keeps the vegetable from trying to grow and thus turning brown. It's not only useful, but also looks rather adorable!
9. Ecocarat Toast Tray – Keep Your Toast Crunchy!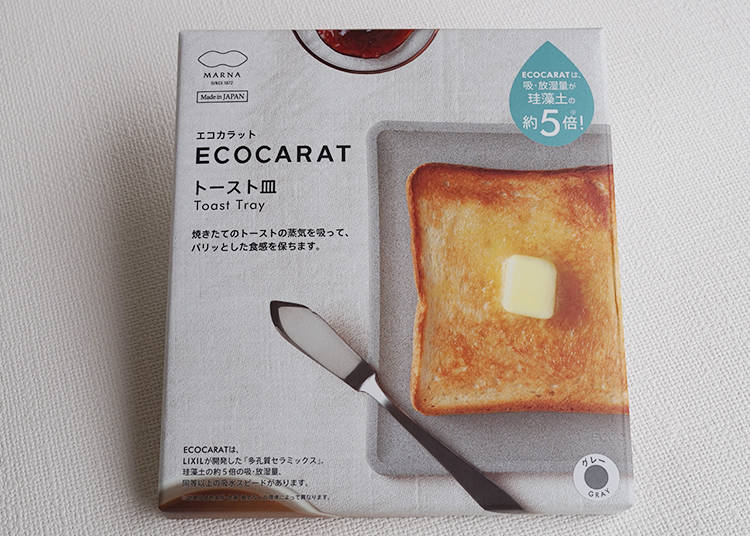 ▲ Marna Ecocarat Toast Tray; 2,030 yen (tax included)
Ecocarat is a ceramics brand that is perfectly adapted to the high humidity in Japanese homes. What does that have to do with toast? Well, if you put a toast on a regular plate and wait a minute or so, you'll find moisture at the bottom, making your breakfast a bit mushy. This toast tray combats this very phenomenon perfectly, leaving your toast nice and crispy even after several minutes!
10. Nulu – the Easiest Way to Cut Cold, Hard Butter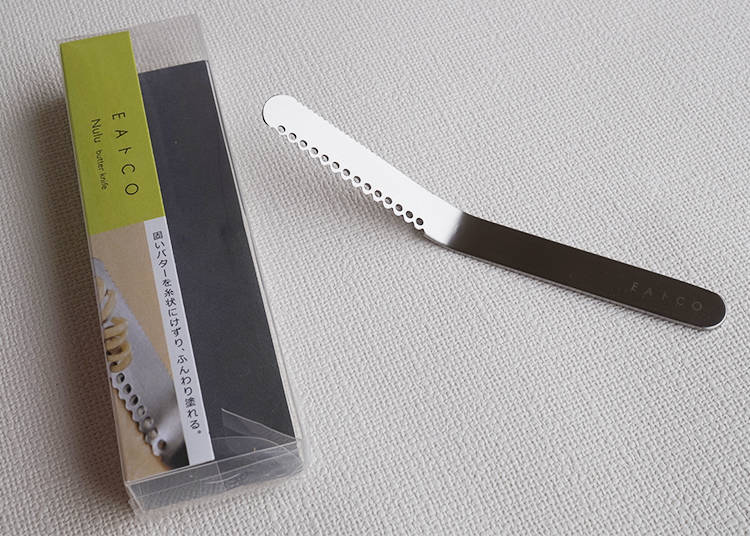 ▲ Yoshikawa Nulu Butter Knife; 1,080 yen (tax included)
There's no worse way to start your day than to ruin your toast with butter that is terribly hard and impossible to spread. Of course, Japan also has a solution for that. The Nulu butter knife has small holes in its blade, carving even the hardest butter into thin strands that immediately warm up and are thus really easy to spread. Using stainless steel, this product is both beautiful in design and a real life-saver on a rushed morning.
東急ハンズ 池袋店

Address

1-28-10 Higashiikebukuro, Toshima-ku, Tōkyō-to 170-0013

Nearest Station

Ikebukuro Station


Hours: 10:00 a.m. - 9:00 p.m.
*This information is from the time of this article's publication.
*Prices and options mentioned are subject to change.
*Unless stated otherwise, all prices include tax.