Harajuku is known to be particularly colorful and fancy, while Omotesando enjoys a reputation as an upscale shopping street. As such, these two famous Tokyo areas do also have their very own peculiar variety stores offering miscellaneous goods that we don't want you to miss out on! Discover aisles full of adorable, extravagant, and fashionable items!
AWESOME STORE Harajuku: All the In-Items for Incredible Prices!
The name of this store alone hints at what kind of things await inside: the AWESOME STORE. All of Japan's latest trend items can be purchased here for extremely reasonable prices. Art supplies, designer goods, arts and crafts - all sorts of little treasures are on sale! Most of the things can be had for as little as 200 to 400 yen, and they're not only cheap but also incredibly fashionable.
The store, designed in a modern garage-style fashion, offers around 2,500 unique products, including kitchen goods, stationery, bathing goods, fashion and accessories, and even interior goods. If you're looking to fancy up your home with a nostalgic sign or whimsical flowering pots, AWESOME STORE definitely is the place to go. Every month, around 10 brand-new items are added to the list of goods to be found, so coming back is always fun as well.

We especially want you to pay attention to the things featuring AWESOME STORE's own original character – Kuloe the cat. It was born from a collaboration with the art director working on the CD jackets of top Japanese musicians, such as Ayumi Hamasaki. Kuloe appears on things like mugs and cushions all over the store, so why not take her home as an especially adorable souvenir?
On June 30, 2017, a second AWESOME STORE&CAFE also opened in Harajuku, just a two-minute walk away from Omotesando Station, so make sure to stop by!

Hours: 11:00 a.m. – 8:00 p.m.
Closed: always open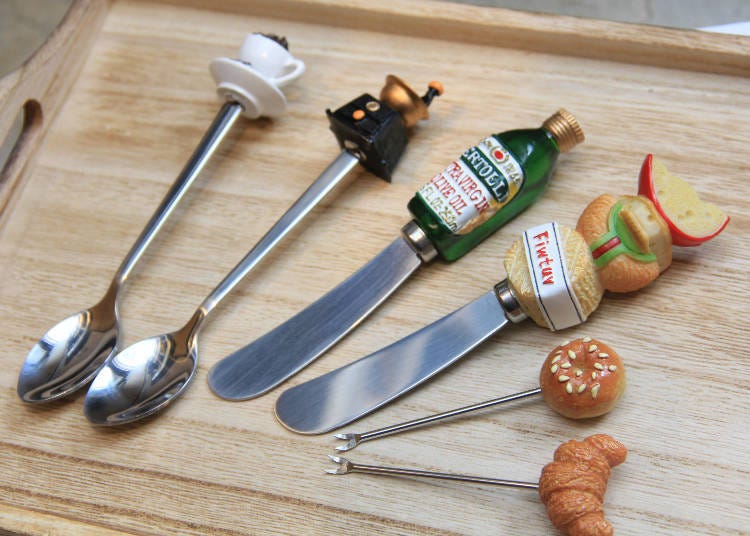 Teaspoons: 313 yen each; butter knives: 313 yen each; picks: 205 yen each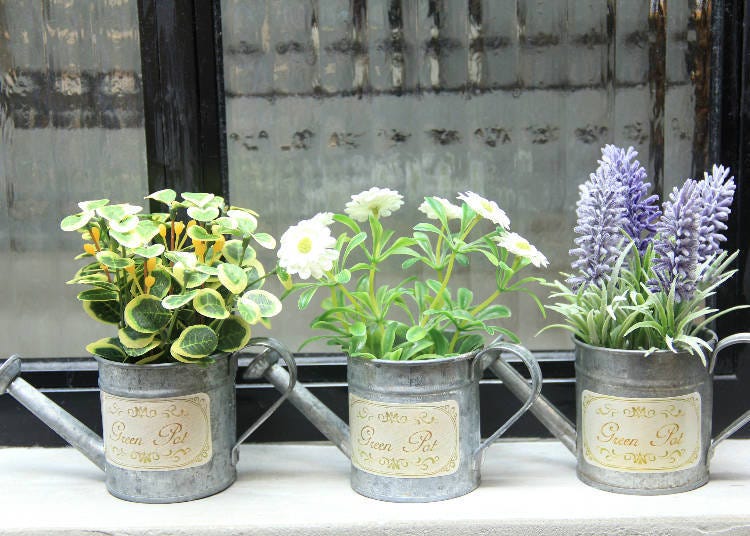 Fake flower pots: 637 yen each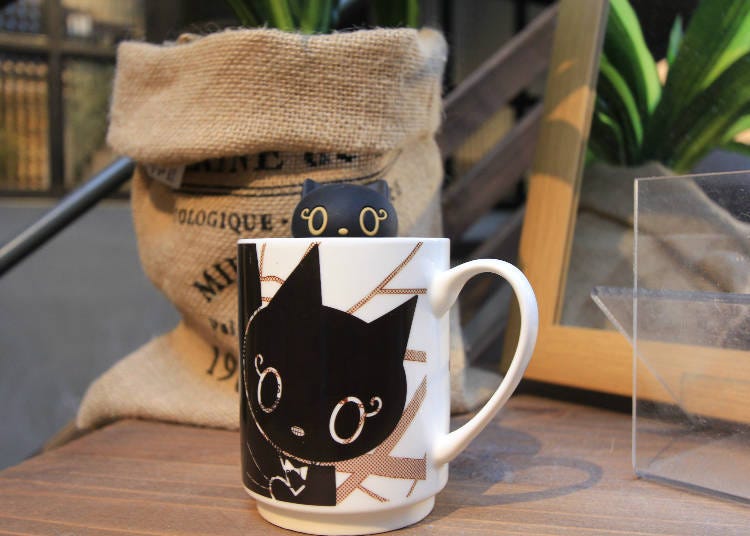 Kuloe Wonder Mug: 561 yen
Cute, Colorful, and Chic at ASOKO Harajuku: One-Thousand Items to Choose From!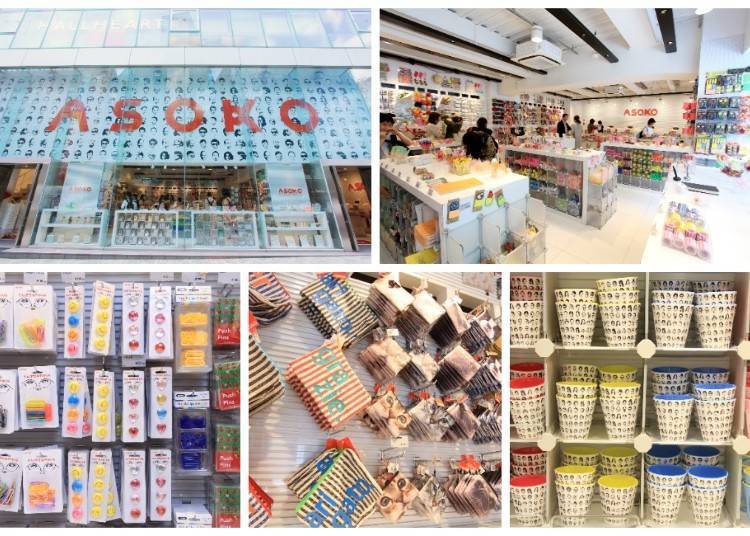 Featuring over 1,000 individual items starting at as little as 52 yen, this miscellaneous goods store called ASOKO has its origin in Osaka. It operates under the concept of "Enjoying Surprises" and opened as Tokyo's flagship store in 2013. ASOKO faces Harajuku's Meiji-dori street and, with its fancy glass exterior, is very hard to miss. The first floor welcomes you with stationery, fashion, and accessories – especially people finding joy in whimsical pens, notebooks, and other such things will have a real field day here! Don't forget to take a look at the amazingly cute umbrellas as well, as they're sure to brighten up any rainy day.

The second floor boasts kitchen and interior goods, but also offers tools and DIY kits and tools, encouraging you to get active yourself! ASOKO often collaborates with artists from all around Japan, featuring limited editions with unique prints and illustrations, so make sure to keep an eye on the shop! But be careful - the prices are so incredibly low, you might up buying more stuff than you planned!

Hours: 11:00 a.m. – 8:00 p.m.
Closed: irregular holidays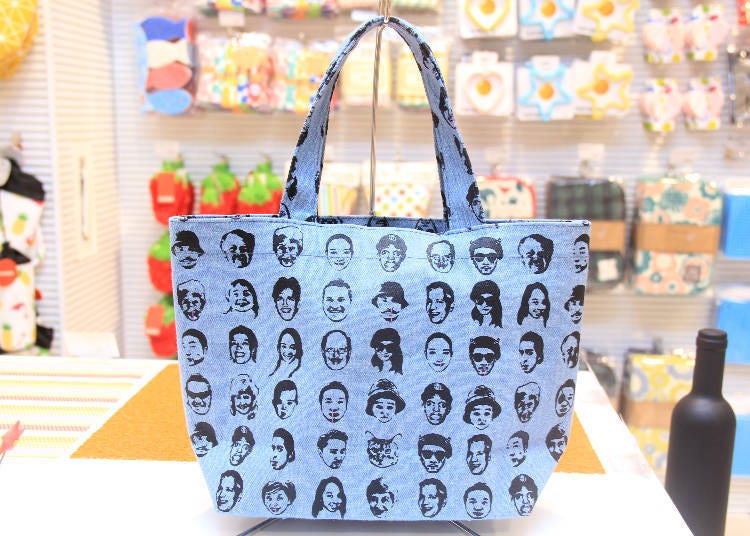 Denim lunch bag: 432 yen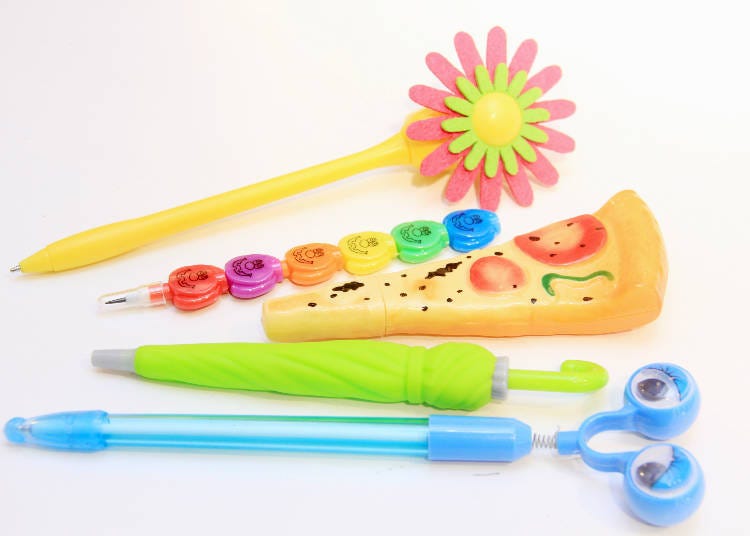 Ball pens, from front to back: 108 yen, 108 yen, 162 yen, 54 yen, 194 yen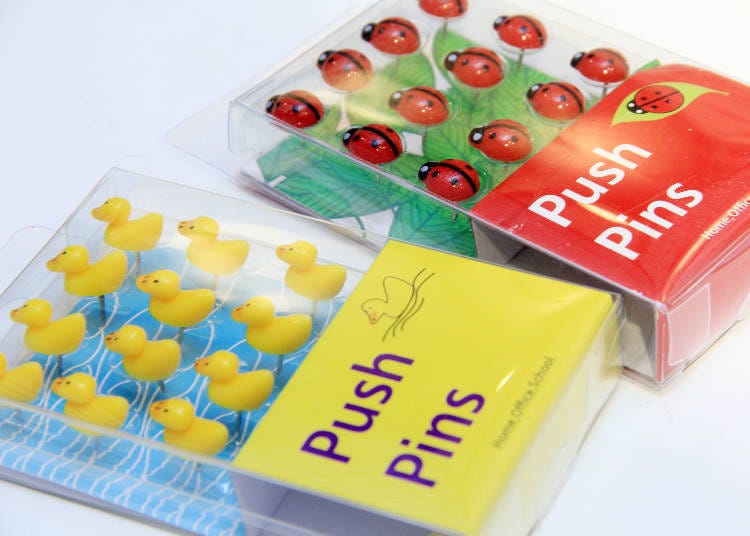 Animal pins: 194 yen each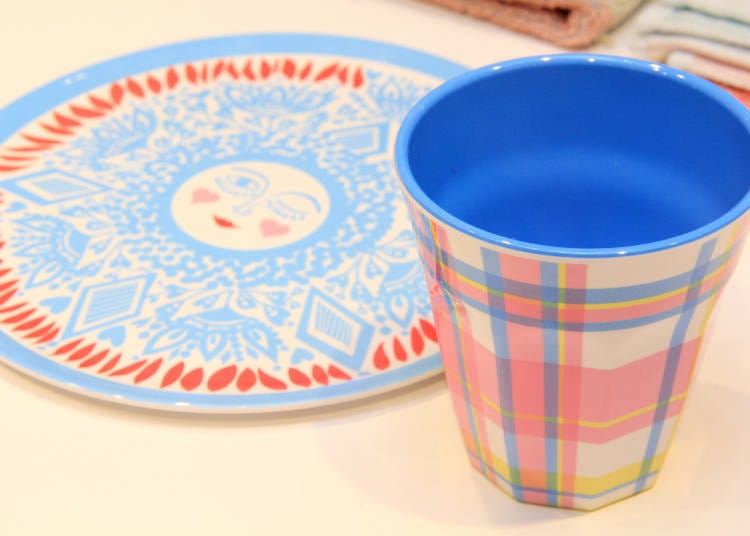 Melamine plate: 432 yen; melamine cup: 378 yen
アソコ原宿店

Address

6-27-8 Jingumae, Shibuya-ku, Tokyo-to 150-0001
Flying Tiger Copenhagen: Beards from Denmark are Harajuku's Big Trend!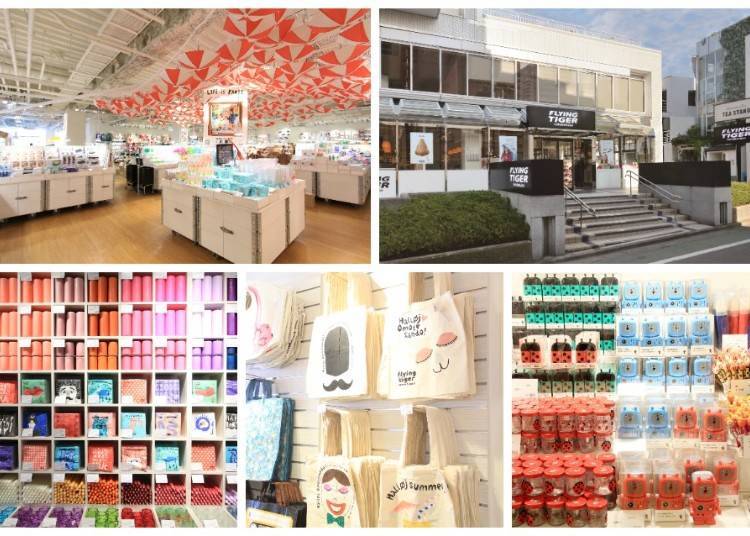 Flying Tiger Copenhagen is a fairly famous Scandinavian lifestyle shop, offering a variety of fun and practical miscellaneous goods for insanely reasonable prices. The brand was born in Denmark's Copenhagen in 1995 and has spread to 27 countries around the world, boasting over 600 individual stores.

Flying Tiger Copenhagen's Tokyo flagship store is the one in Omotesando, with 2,000 to 2,500 different items on the first floor alone! On the last Friday of each month, around 100 to 150 new campaign products are added to the already extensive lineup, so you'll want to come back for more! Limited goods are also plentifully available, such as bags designed in an Omotesando theme – those are obviously only available at the flagship store.
Other than that, look forward to kitchen utensils, stationery, interior goods, and other fun things – they're all designed in the whimsical fashion that Scandinavia has become rather famous for. Especially Flying Tiger Copenhagen's beard motif has been a big hit in Japan, as it was showcased on TV as the first shop was opened in 2012.
If you plan for big shopping, make sure to bring your own big bag or purchase one at the store from 200 yen upwards, as you'll only be handed relatively small plastic bags at the cashier.

Hours: 11:00 a.m. – 8:00 p.m.
Holidays: none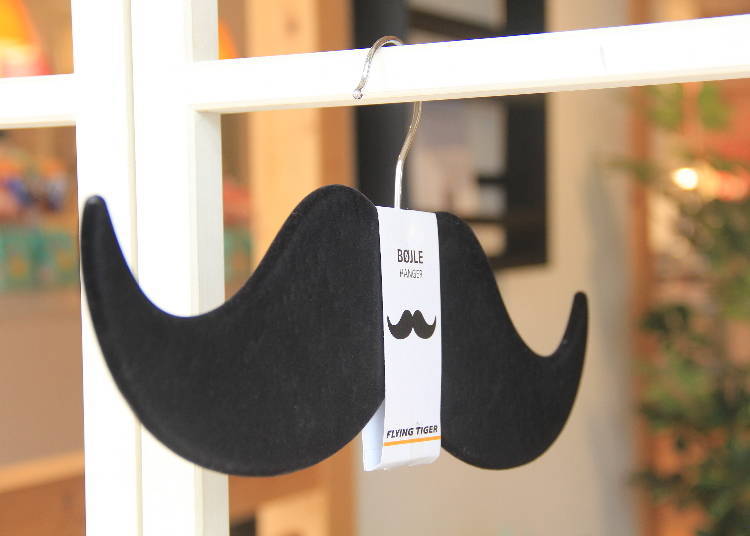 Beard hanger: 108 yen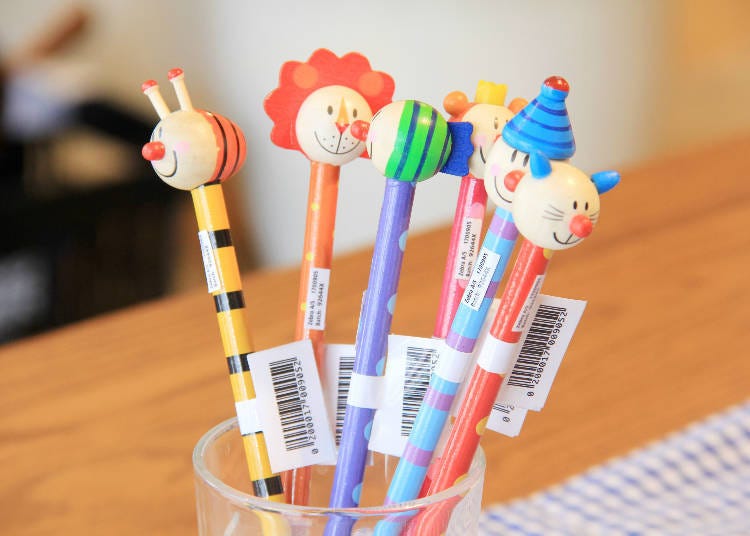 Pencils: 108 yen for two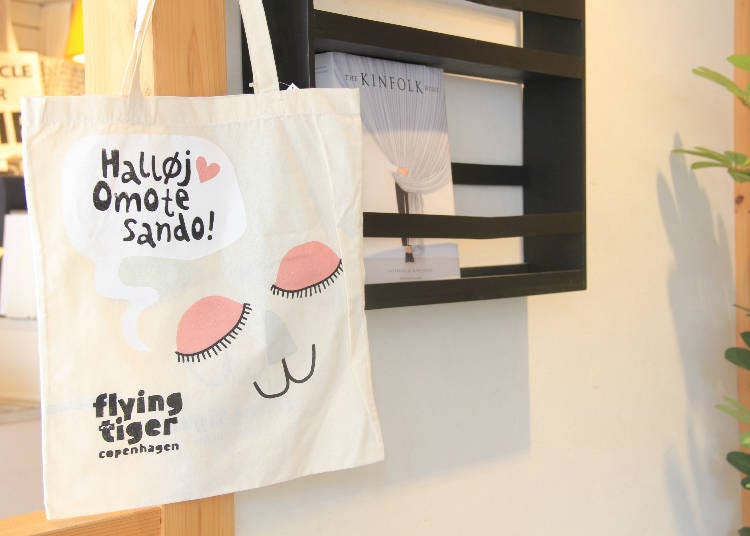 Omotesando limited tote bag: 324 yen
Flying Tiger Copenhagen Omotesando

フライング タイガー コペンハーゲン 表参道

Address

4-3-2 Jingumae, Shibuya-ku, Tokyo-to 150-0001
Muy Mucho: A Fun, Spanish-Born Store in Harajuku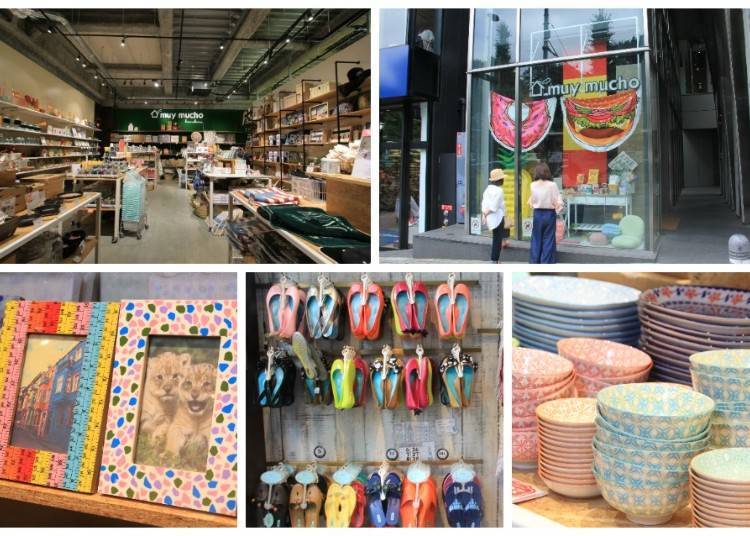 "Collecting trendy goods from all over the world" is the motto of Muy Mucho, a fun store that focuses on both fanciness and practicality to enhance your daily life for very reasonable prices. Muy Mucho is a store chain from the heart of Barcelona, Spain, and in 2014, the first location in Asia was opened in Tokyo's Harajuku. From interior and kitchen utensils to day to day fashion accessories, this shop offers a large selection of trendy and stylish goods that you wouldn't even expect behind the relatively small entrance. Around 1,000 different items make browsing the store really fun, especially when it comes to discovering the many original goods.

In 2017, a new brand called "Mucho" was created, with the main goal to select choice items that have been a big hit in different countries all over the world, such as Europe and South Korea. This makes Muy Mucho's selection even more intriguing!
If you get hungry from all the shopping, head over to the second floor of the neighboring building. There, you'll find Sulbing Harajuku, a fancy café that focuses on Korean desserts. Yummy!

Hours: 11:00 a.m. – 8:00 p.m.
Closed: always open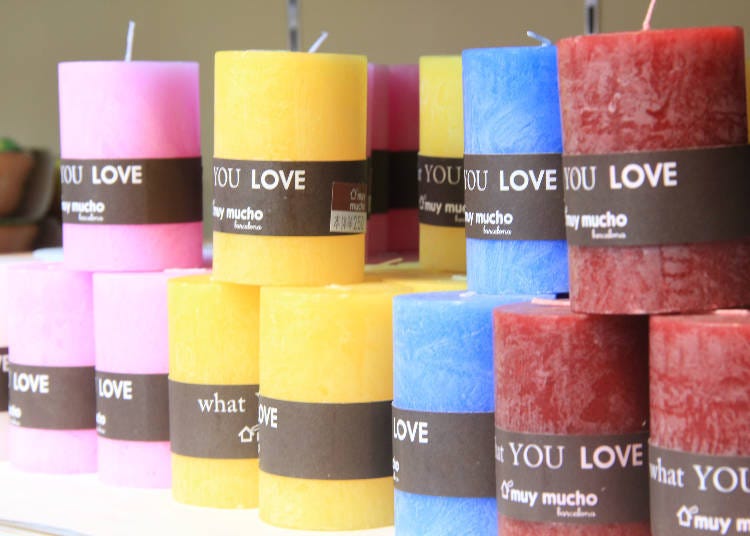 Candles: 270 yen each (7.5 cm) and 378 yen each (10 cm)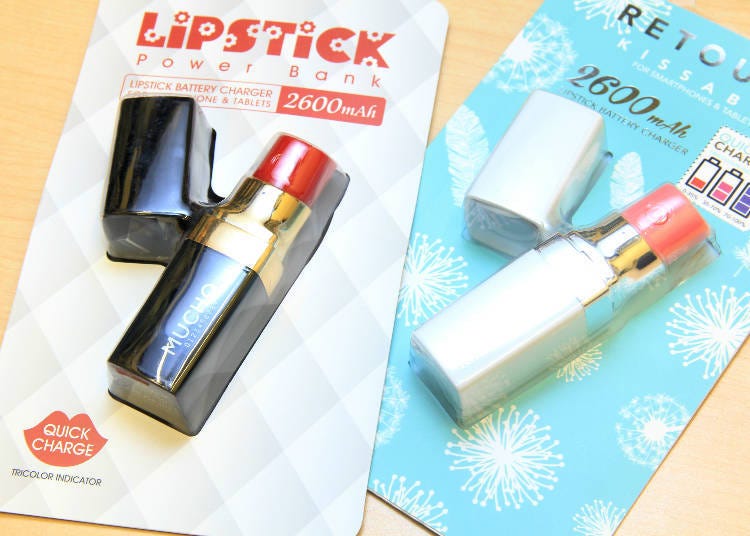 Lipstick-shaped mobile portable battery: 2,052 yen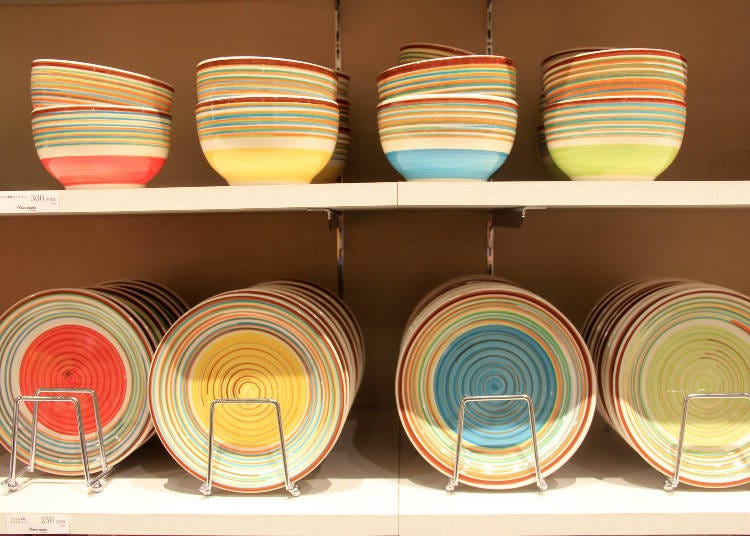 Colorful rice bowls: 324 yen each (top),
Colorful dinner plates: 324 yen each (bottom)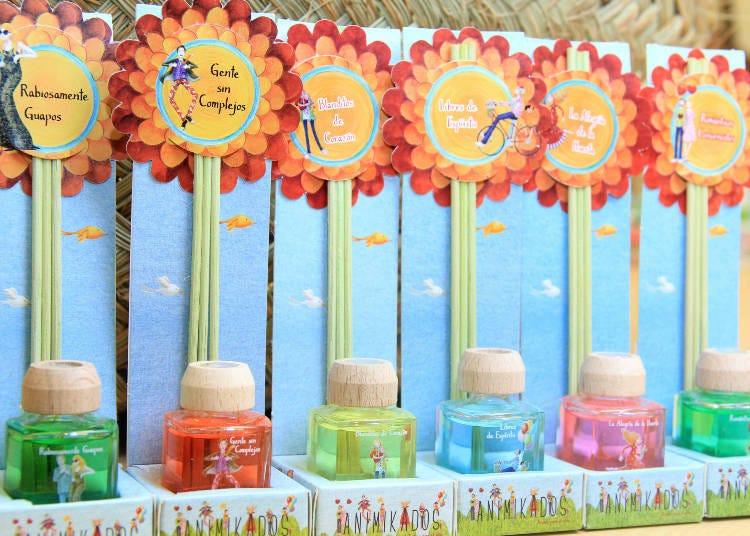 Aroma diffuser: 540 yen each
ムイムーチョ原宿店

Address

1-14-34 Jingumae, Shibuya-ku, Tokyo-to 150-0001
Søstrene Grene: Bringing Danish Lifestyle to Tokyo's Harajuku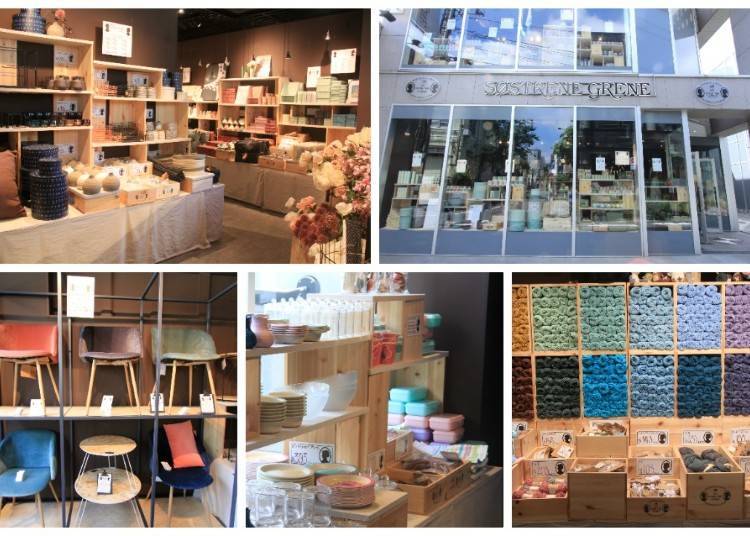 Søstrene Grene is a fairly famous Scandinavian brand that is primarily known across Europe. It focuses on interior and miscellaneous goods, and while the brand itself was born in 1973, it now boasts 150 stores mainly in Europe. As of June 2017, only two Søstrene Grene shops can be found in Asia – one of them this Omotesando store, the other one at Tokyo DiverCity Plaza.

The brand's entire concept focuses on the two fictional, elderly sisters called Anna and Clara, who "diligently work to create little, bright differences in the everyday" and "are able to find beauty and happiness in even the smallest of things," according to the official website. Søstrene Grene's goods have a simple and warm design, creating a very special kind of atmosphere that brings a bit of Denmark and Scandinavia into your life.
The first floor of the Omotesando store offers a large variety of stationery, furniture, interior goods, and even choice party goods, while the second floor is focused on kitchen utensils and arts and crafts. Find a piece that you love, get some DIY deals and fancy up your home!

Hours: 11:00 a.m. – 8:00 p.m.
Closed: always open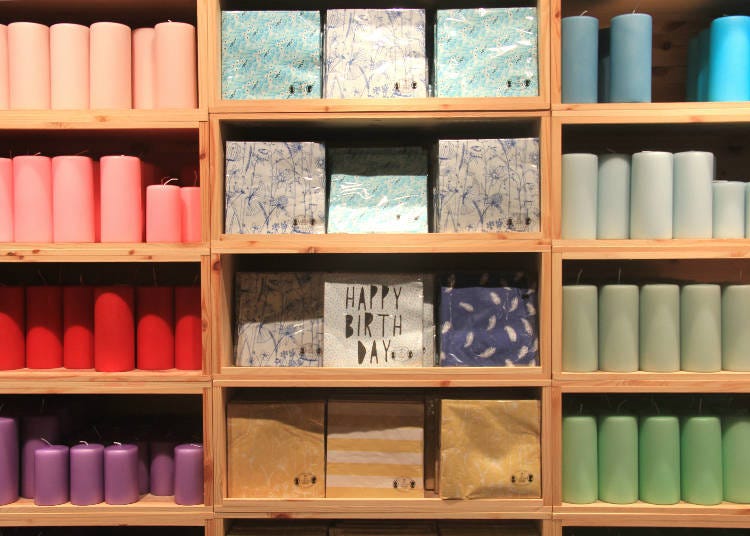 Candles: from 157 yen each;
Anna & Clara paper napkins: from 116 yen each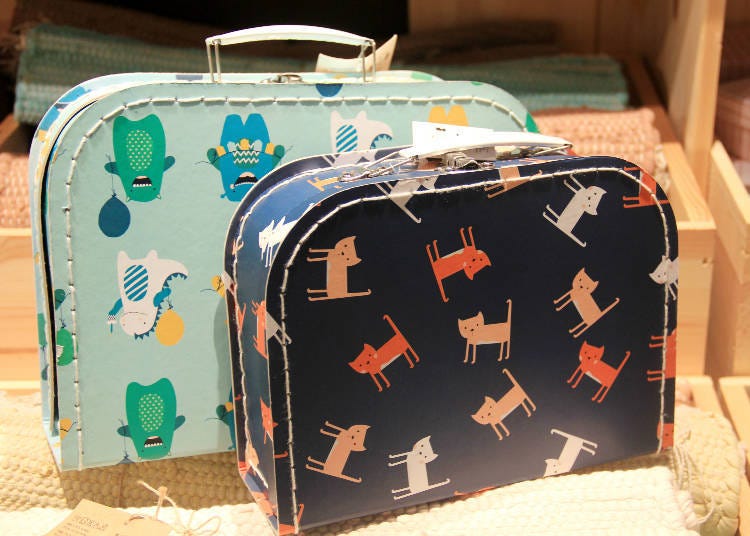 Paper briefcase 1/5 size: from 505 yen to 5/5 size to 1,144 yen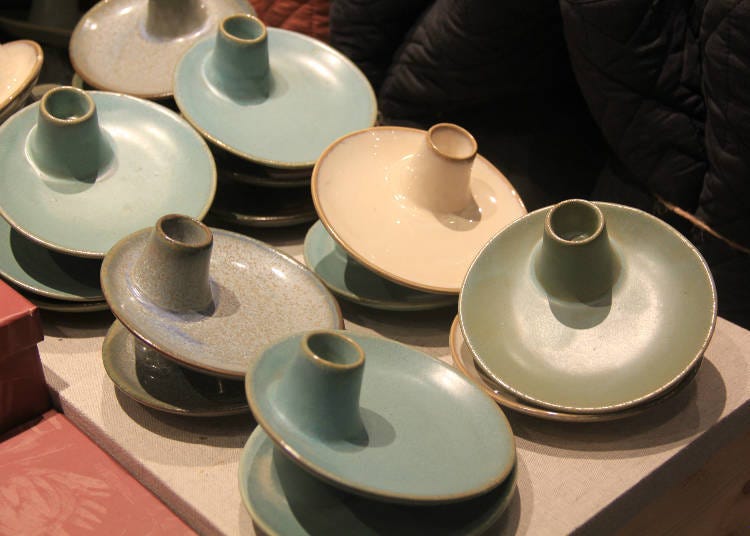 Ceramic candle holder: 624 yen each
ソストレーネ グレーネ

Address

4-25-13 Jingumae, Shibuya-ku, Tokyo-to 150-0001
Harajuku and Omotesando boasts a great variety of different lifestyle shops to enhance your home and daily routine, all of them being both fancy AND affordable! Get unique and whimsical goods from both Japan and Europe, find a wonderful souvenir for friends and family or just go on an all-out shopping spree all by yourself! We're sure you'll find lots of new favorites!

※The information is from June 28, 2017. Goods, prices, and other information may be subject to change.
※All prices include tax.
*This information is from the time of this article's publication.
*Prices and options mentioned are subject to change.
*Unless stated otherwise, all prices include tax.
Limited time offer: 10% discount coupons available now!