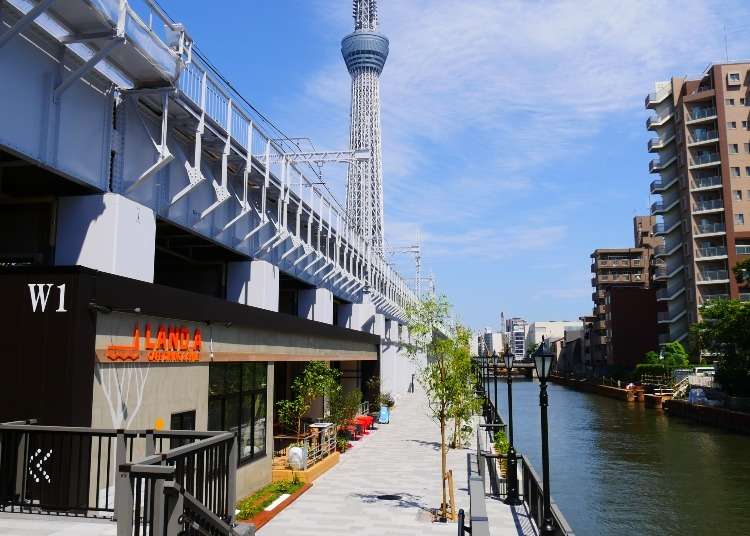 Sumida River Walk is a pathway across the Sumida River connecting the historical neighborhood of Asakusa with the Tokyo Skytree area - two popular sightseeing spots in the city. Also new to the area is Tokyo Mizumachi, a waterfront commercial district between Sumida River Walk and Tokyo Skytree Town. Here, we'll share some of the sights and stores that are opening in this area!
The neighborhood of Asakusa is one of Tokyo's major tourist areas. Home to huge festivals, like the Sanja Matsuri and Asakusa Samba Carnival, plus sights like Sensoji Temple, Tokyo's oldest temple, Nakamise Shopping Street, and picturesque spots along the Sumida River, it draws over 9.5 million visitors from abroad each year*.
But to cross the Sumida River to get to another of the area's huge tourist attractions, Tokyo Skytree, used to mean taking a train, subway, or walking a fair distance.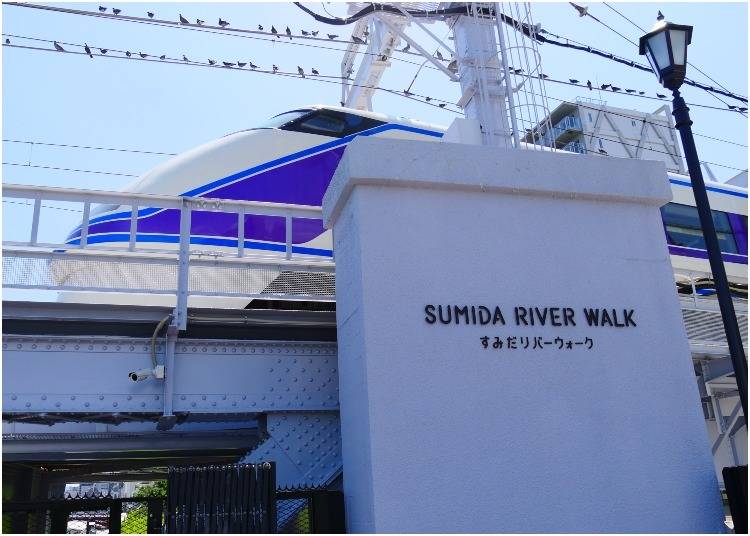 Sumida River Walk changes all that, cutting the hike into an enjoyable scenic stroll of around 10 minutes. An elevated promenade running alongside the Tobu Isesaki Line rail bridge, Sumida River Walk is a shortcut across the river, linking Asakusa with Tokyo Mizumachi and on to the Tokyo Skytree area.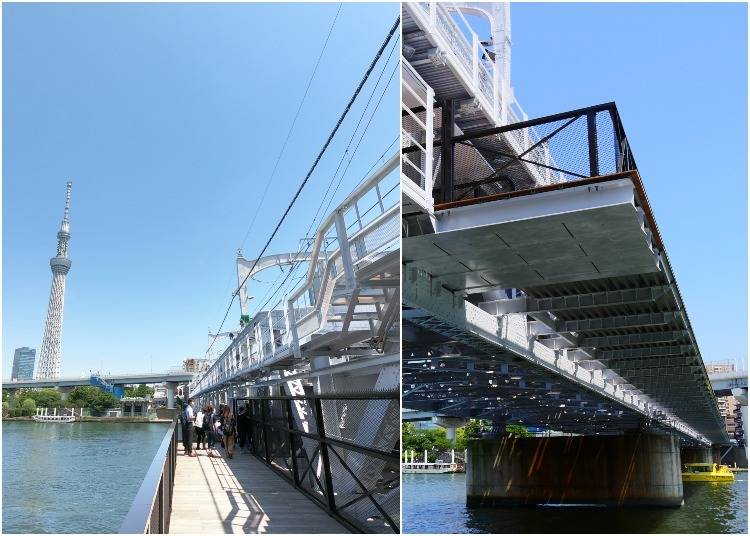 The footbridge also affords a beautiful view of the river itself and its famous sunsets - an area especially gorgeous in spring, as both sides of the Sumida River are lined by cherry blossoms.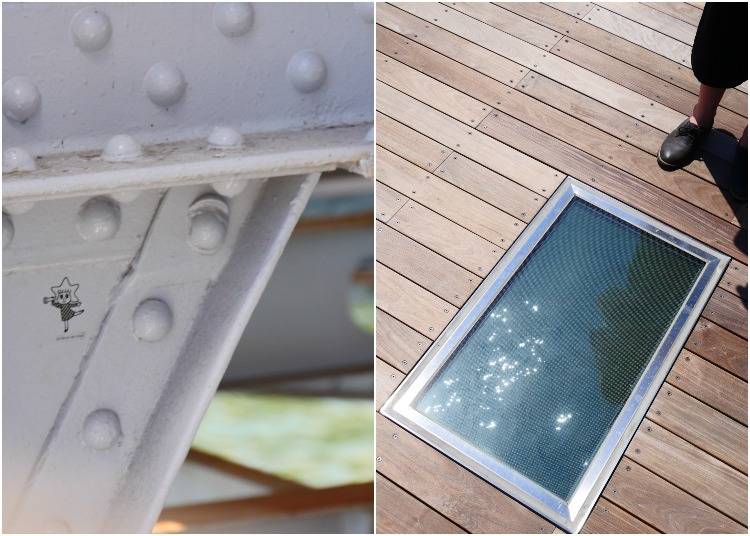 Along the stroll to Tokyo Mizumachi, if you look carefully, you'll even spot Sorakara-chan, the mascot character associated with Tokyo Skytree, along the way! See how many of these cute illustrations you can find.
すみだリバーウォーク

Address

1 Chome-1 Hanakawado, Taito City, Tokyo 111-0033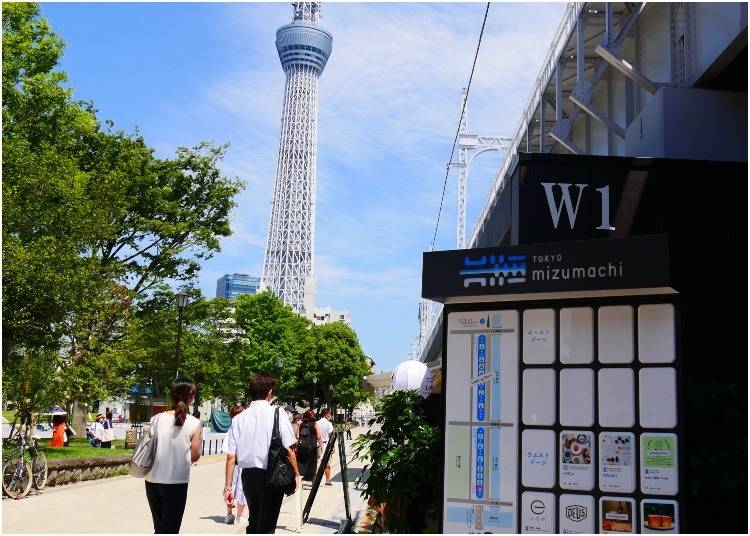 Set along the Kitajukken River underneath the Tobu Isesaki Line tracks, this laid-back waterfront commercial district is the perfect place for a stroll. Split into two zones, West and East, Tokyo Mizumachi offers a variety of boutiques and shops offering everything from sandwiches to craft beers, coffee to traditional Japanese sweets; and even a zakka shop selling a fun variety of lifestyle items.

A casual area along the Kitajukken River, Tokyo Mizumachi will ultimately be home to 14 businesses, including casual restaurant Land_A, Wise Owl Hostels River Tokyo, Shake Tree Burger & Bar, and even an indoor climbing center!
Shopping and Eating at Tokyo Mizumachi
After making our way across Sumida River Walk, we see the first shops at Tokyo Mizumachi. The adjoining Sumida Park was recently redeveloped as well, becoming an expansive green space with benches placed around it - the perfect place to sit down with a coffee or takeout.
Land_A is the first in a selection of shops open during our visit in June 2020. Pitching itself as offering "cafe dining & smile," this relaxed casual restaurant offers a variety of Western-inspired dishes, plus a deli and assorted sweets. Land_A offers breakfast from 9-11 a.m., lunch from 11 a.m. to 2 p.m., meals from 11 a.m. to 8 p.m., and a variety of takeout options at the same time. Also in the shop is Tokyo Crepe Girl, a takeout crepe shop that's sure to be popular with picnickers.
LAND_A

Address

1-2-4 Mukojima, Sumida-ku, Tokyo 131-0033

Phone Number

03-5637-0107

Hours: 9:00 a.m. - 10:00 p.m.
Closed: Irregularly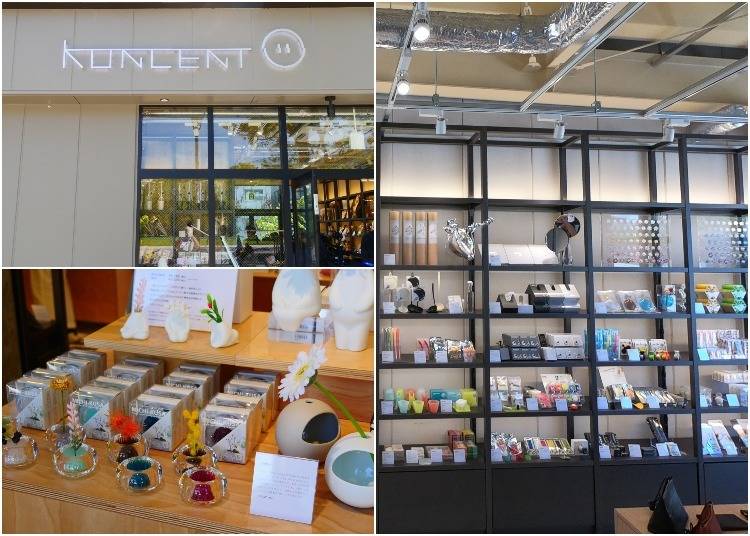 Next door is Koncent, which is described as a "zakka" shop. Zakka refers to a variety of goods, often lifestyle or household related. In Japanese, "koncent" refers to a power outlet but can also metaphorically refer to a source of power or energy. So it's not surprising that Koncent's concept is all about "connecting consumers with the world of Japanese design." Koncent's assorted useful knickknacks come at a variety of prices as well, with small items under 1,000 yen and others for tens of thousands. You might just discover a fun Tokyo souvenir here!
KONCENT

Address

1-2-5 Mukojima, Sumida-ku, Tokyo 131-0033

Hours: 11:00 a.m. - 8:00 p.m.
Closed: Irregularly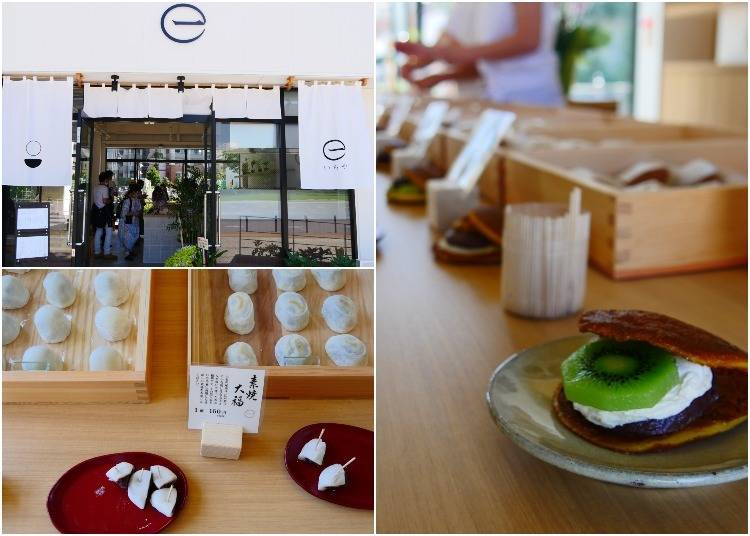 Ichiya is a sweets cafe offering a selection of wagashi - handmade Japanese confections. Depending on the season, you can find goodies like the Shiratama Parfait and shaved ice, plus more traditional sweets like the various daifuku - rice cakes stuffed with sweet bean jam - and dorayaki - petite pancake sandwiches with red bean paste in between. These indulgent treats come in a variety of Japanese flavors and can be eaten in the cafe space or taken out and enjoyed in the nearby park.
いちや

Address

1-2-7 Mukojima, Sumida-ku, Tokyo 131-0033

Phone Number

03-6456-1839

Hours: 10:00 a.m. - 9:00 p.m.
Closed: Irregularly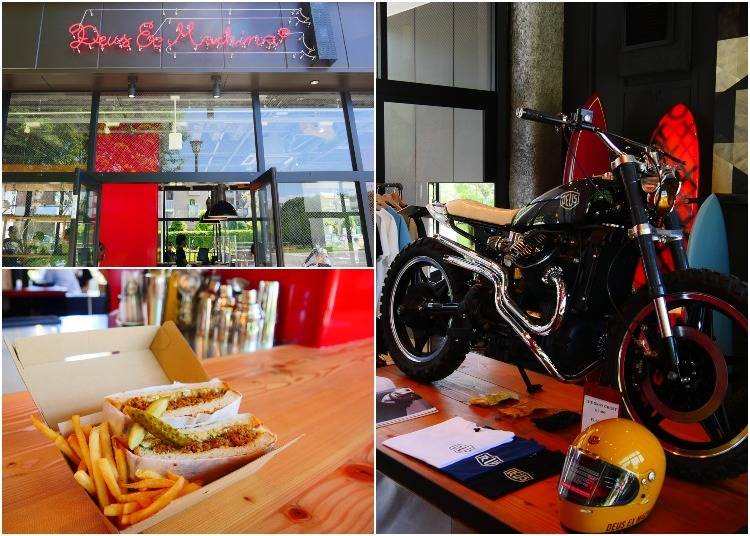 An "Australian surf and bike culture-based lifestyle shop," Deus Ex Machina is a different breed of zakka. Part menswear shop, part motorbike gallery, part cafe, and part bar, this fun boutique space was jumping to the live DJ's beats when we visited. Great brews and Aussie-style coffee are served up, which can be enjoyed in-shop at the dining space or outdoors on the waterfront terrace.
DEUS EX MACHINA ASAKUSA

Address

1-2-8 Mukojima, Sumida-ku, Tokyo 131-0033

Phone Number

03-6284-1749

Hours: 11:00 a.m. - 8:00 p.m.
Closed: Irregularly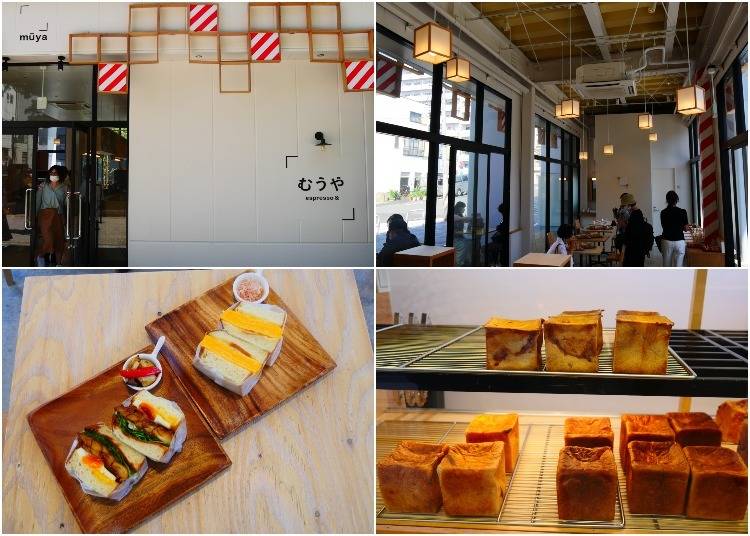 Last during our stroll along Tokyo Mizumachi was Muya, a cute bakery cafe that serves up artisan bread in a variety of ways, as a loaf alone or from decadent Japanese-style sandwiches to a sweet and fluffy French toast that had us begging for more. As with many of the shops, items can be bagged for takeout or enjoyed in-shop. Don't miss enjoying a cup of Muya's signature espresso!
むうや

Address

1-2-12 Mukojima, Sumida-ku, Tokyo 131-0033

Phone Number

03-6240-4880

Hours: 8:00 a.m. - 8:00 p.m.
Closed: Irregularly
Tokyo Mizumachi Surroundings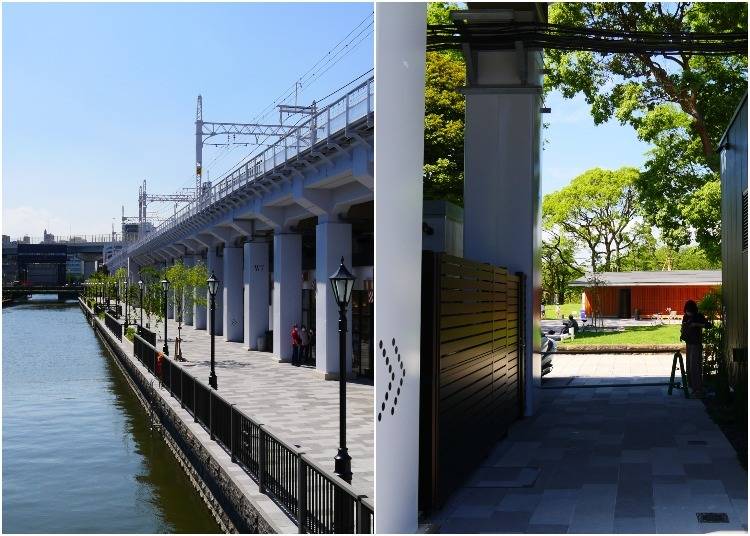 As mentioned earlier, Tokyo Mizumachi is set beside Sumida Park, a space known among locals for its breathtaking cherry blossoms in spring and scenic views of Tokyo Skytree.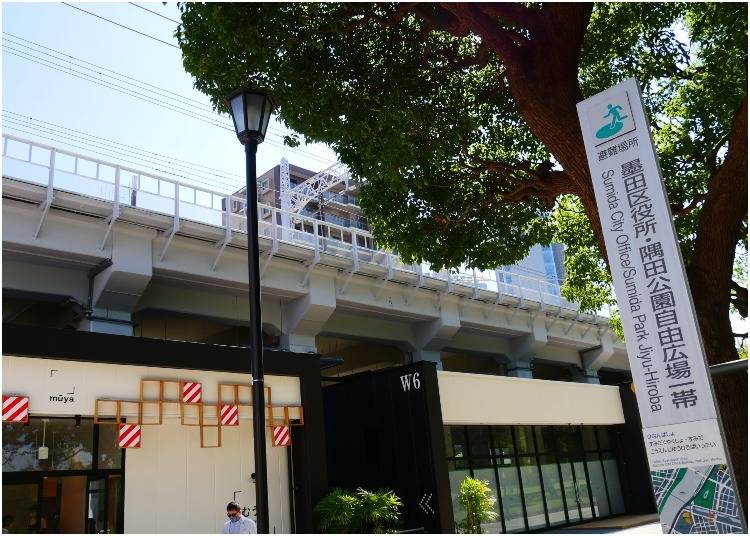 Continue strolling around the park to the north, and you'll encounter a small pond, Koume Inari-jinja Shrine, and Ushijima Shrine, before circling back to Tokyo Mizumachi.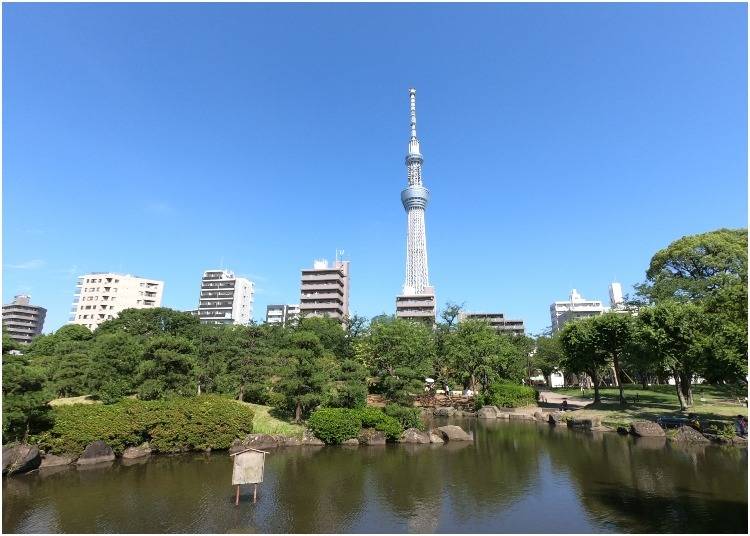 While the Tokyo Mizumachi East Zone shops were still under construction during the time of our visit, especially with the addition of the Wise Owls Hostel River Tokyo in the East Zone, it was easy to imagine the Tokyo Mizumachi area becoming a trendy hub for locals and tourists alike. And with new shops coming soon, it is sure to be a new destination in itself. Be sure to visit on your next time in Tokyo!


*According to Taito City Tourism Statistics/Marketing Research as of June 18, 2019.
東京ミズマチ

Address

1 Chome-2 Mukojima, Sumida City, Tokyo 131-0033

Website: https://www.tokyo-mizumachi.jp/
Written by: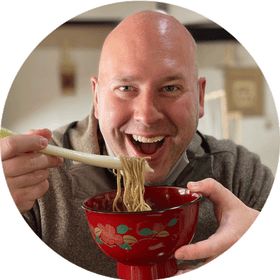 Book an unforgettable experience in Asakusa!
Make your trip extra memorable by booking one of these recommended tours.
*This information is from the time of this article's publication.
*Prices and options mentioned are subject to change.
*Unless stated otherwise, all prices include tax.