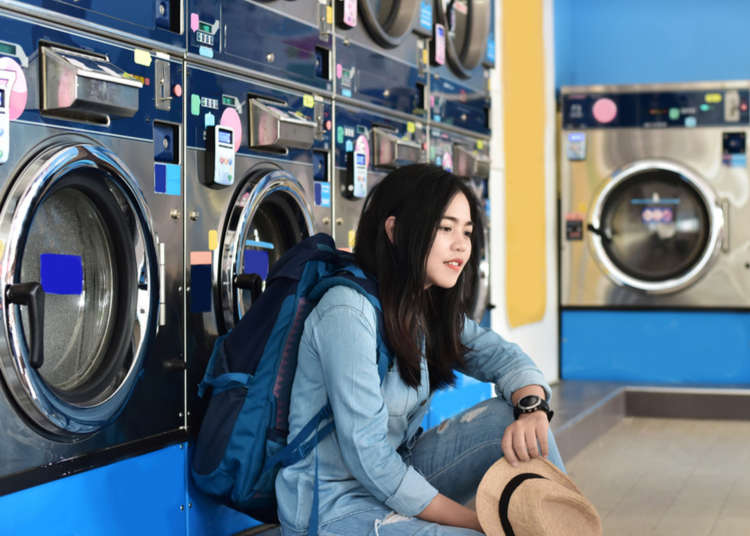 If you are staying in Japan for a long period, try using a coin laundry, which is handy and reasonably priced.
Money used and prices at a coin laundry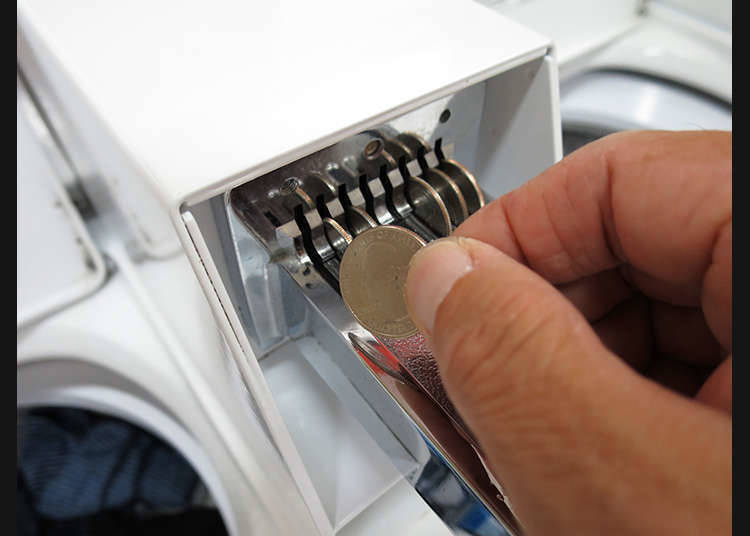 It is easy to find a coin laundry even downtown. The fee depends on the area and the machine, but it usually costs about 1,000 JPY, including both washing and drying. Coins are needed to operate the machines. Usually 100 yen coins are used but some machines also accept 500 yen coins. Some coin laundries have change machines.
How to use the washing machines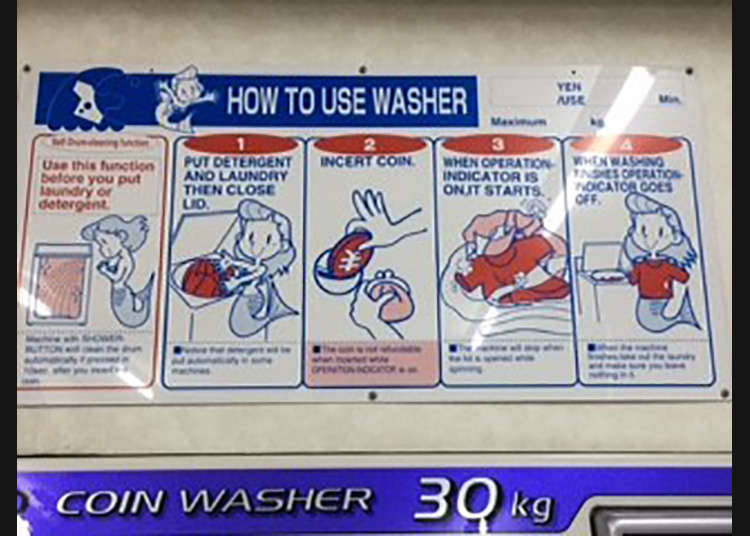 1. Choose the right sized washing machine according to the amount of laundry.
2. Fill the washing machine with your clothes up to 70 or 80% full.
3. Most washing machines automatically add washing powder and fabric softener, so just close the lid.
4. Put the appropriate number of 100 yen coins into the coin slot.
5. Wait the displayed amount of time until the machine finishes.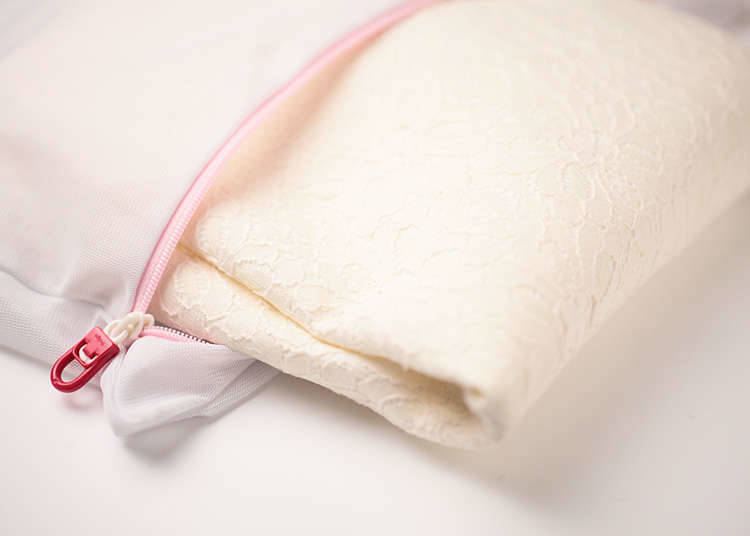 Laundry nets are very convenient to have. Clothes with a zipper might damage other clothes during the wash. To avoid this, you can put these clothes into a laundry net before washing. They are also useful when washing clothes made from delicate materials.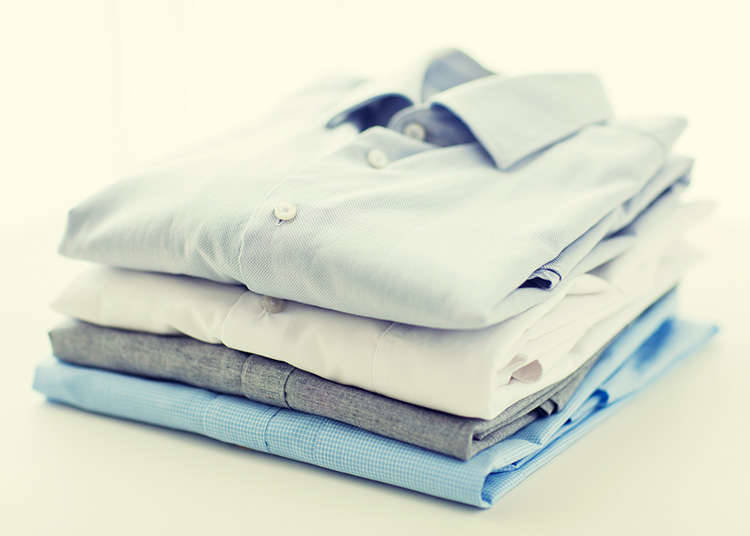 1. Choose the size. If you choose a dryer with a bigger drum, the clothes will dry while opened out and so finish nicely with fewer creases. Fill the dryer to about 30%.
2. Depending on the machine, first put in a 100 yen coin for about 30 minutes of drying.
3. Depending on how dry your clothes are, add more coins.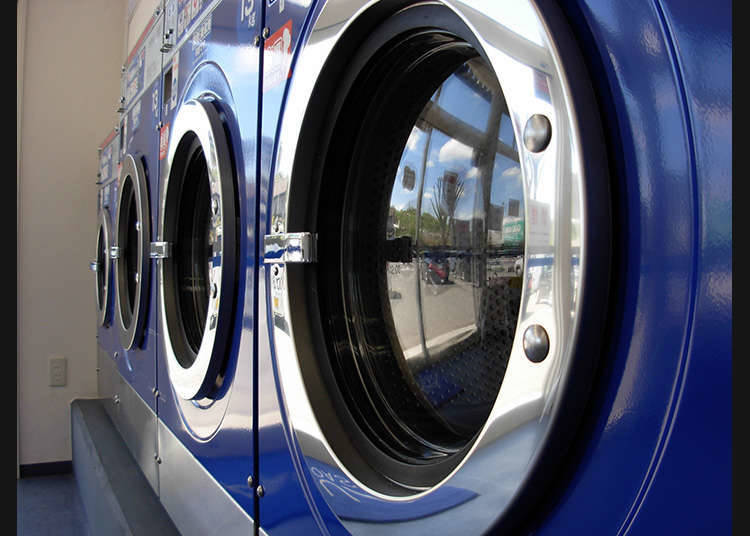 Please remember to be considerate to other people at a communal coin laundry. Once in a while, there may be a machine where the washing and drying have already finished, but the clothes still remain inside. In this case, someone who wants to use the machine may take out these clothes and put them into a basket inside the shop.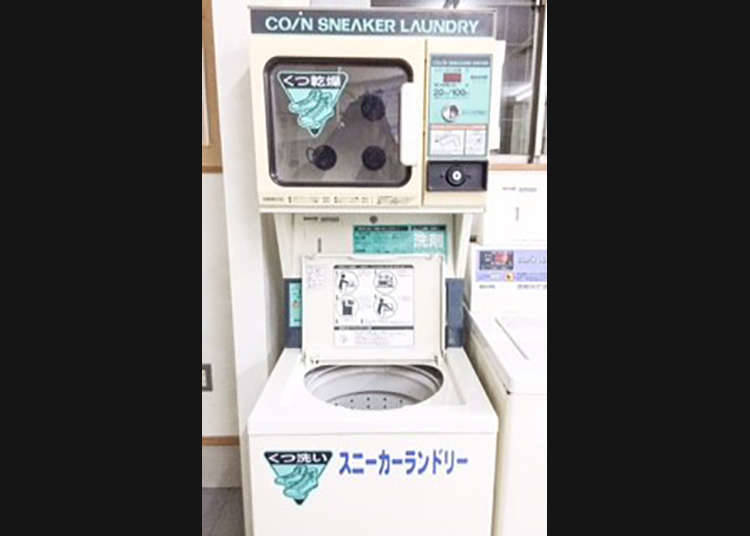 Some coin laundries are equipped with a special washing machine and dryer for sneakers. You can fully enjoy sightseeing without worrying about your shoes getting dirty.
How to spend time at a coin laundry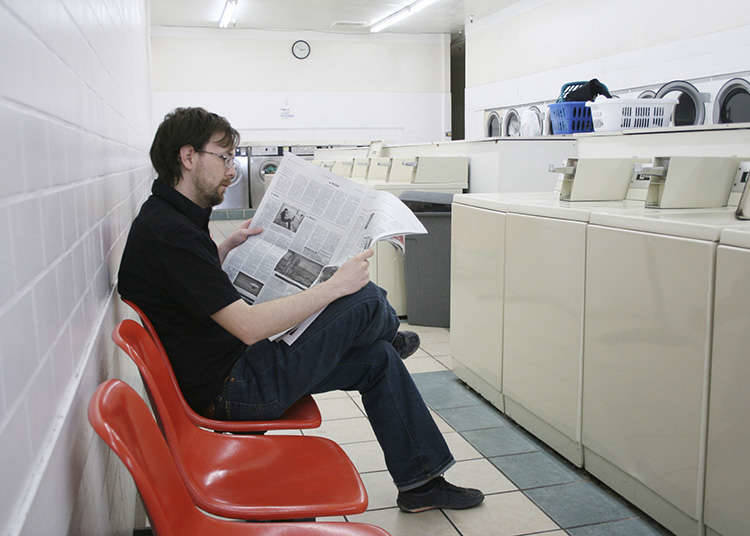 There are tables and chairs in the laundry, so you can wait for your washing to finish while reading a magazine or comics. Some people buy a drink from a vending machine and enjoy a leisurely read.
*This information is from the time of this article's publication.