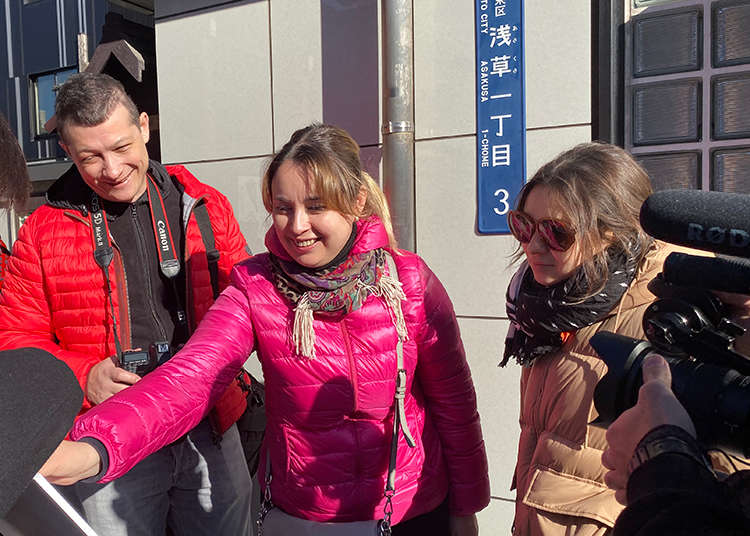 Tokyo has developed a huge culinary range over the years, being influenced by trends abroad and locally to create what international tourists seek out. In among this variety is incredible creative cuisine alongside long-established favorites, and chefs from all over the world contribute to the foodie scene.

But you know all that already. What you're here for is to find out what international visitors truly love, and what the best ones really are. So we headed straight to "Tokyo Food Derby" to find out exactly that.
So let's see what the contesters are for our top ranking!
Ramen? Sushi? What about tempura? These are perfect for beginners!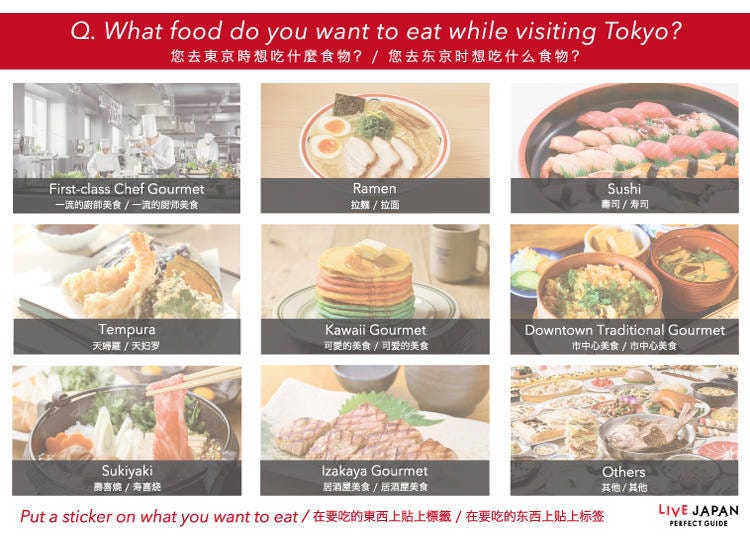 1. Fine Cuisine from Top Chefs
First up is the fancier dishes made by top chefs. This is the crème de la crème. Would this perhaps be what international visitors most desire?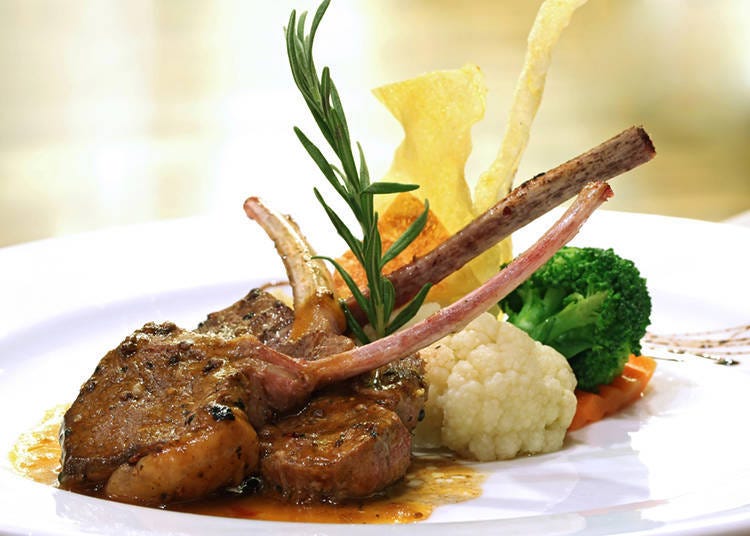 There are so many different types of cuisine, but ramen is quite unique, and continues to evolve as we speak! From crazy feasts with everything stuffed into one, to thick and satisfying simpler ramen, each spot has its own characteristics that make it pretty much impossible to describe here alone! How will ramen rank among the visitors...?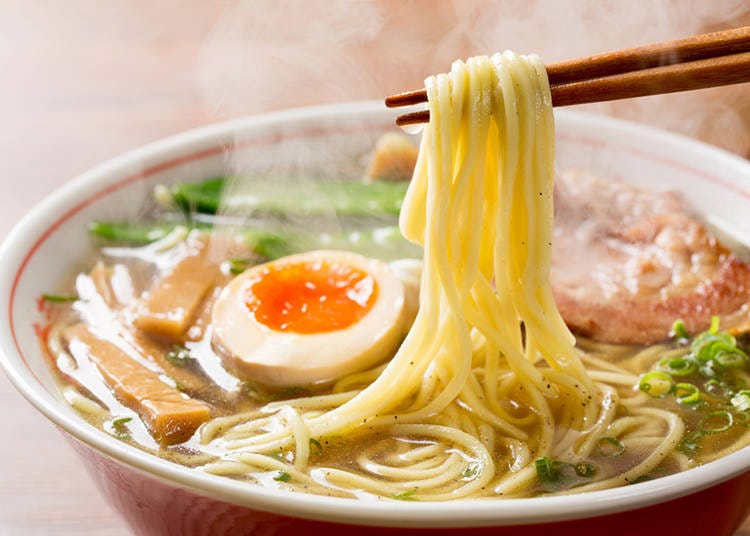 Does Sushi always come to your mind first when being asked "What's the most popular Japanese food among tourists?" It's hardly an exaggeration to claim it as the face of Japanese food.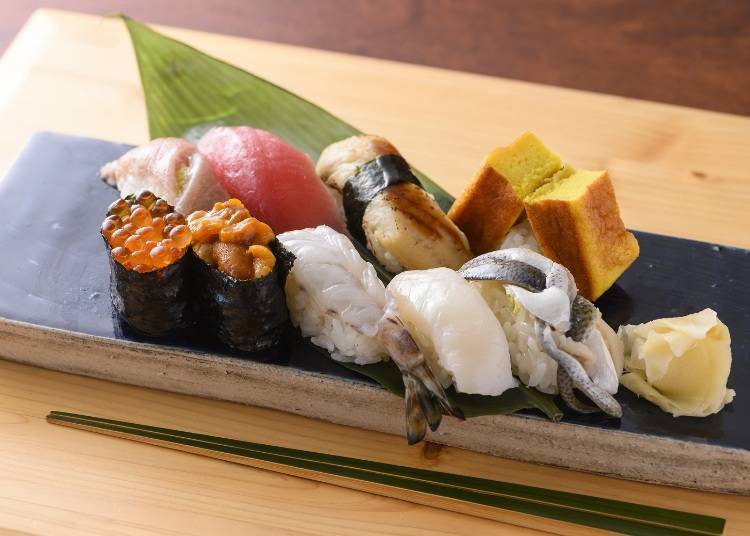 Another Japanese dish that is perhaps almost as well-known as Sushi. There are plenty of tourists who might not know much about Japan, but are well aware of the existence of Tempura.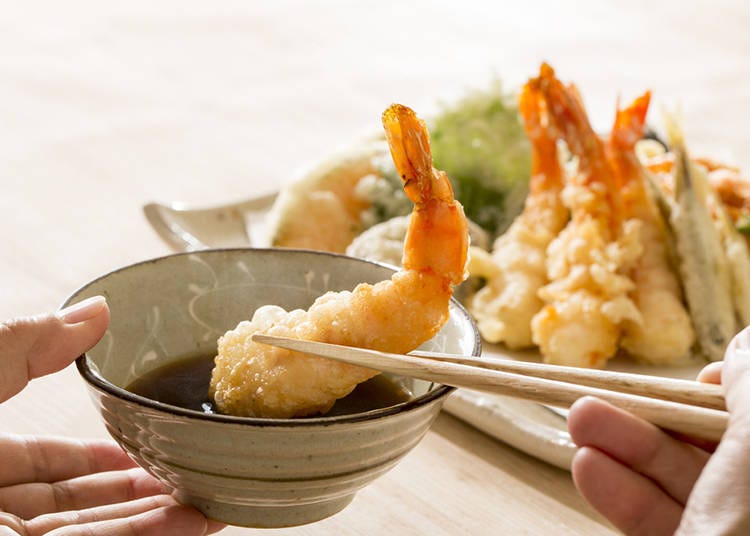 5. "Kawaii" Dishes (literally "cute dishes")
Desserts nowadays are not only about being sweet! Each one is like an artwork in itself, with the appearance and presentation becoming equally as important as the taste. The bright colors and playful atmosphere of enjoying a dessert with friends or loved ones can make for a great memory on Japan travels. But is that enough to rank highly?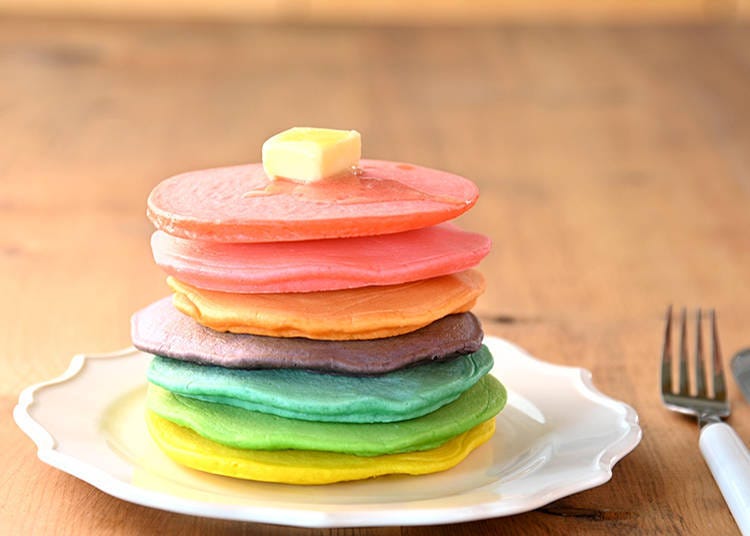 6. Downtown Traditional Food
Though seeking out high-end restaurants and fine dining is unlikely to let you down, having some local Downtown Traditional Food can add an element of fun and adventure to your trip.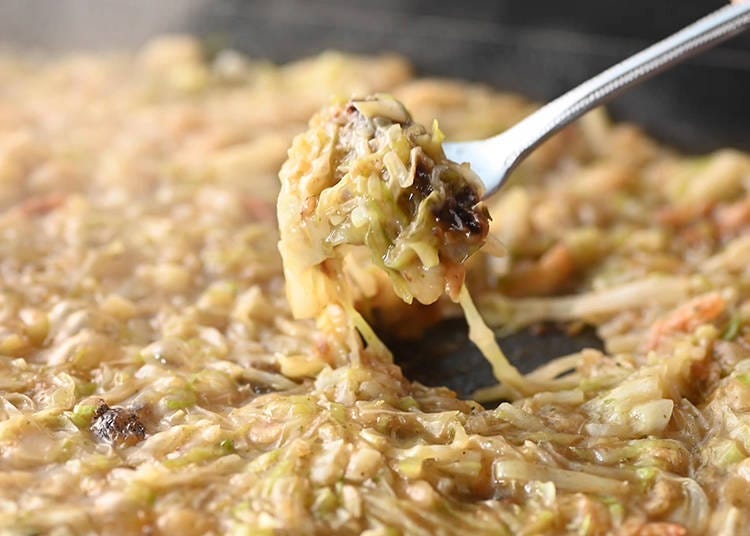 The fact that the sweet and spicy Sukiyaki stock brings out the best of the beef's taste, so it's hard to resist. Sukiyaki is also one of the best choices on cold days—and it happens to be the day of our street survey. Will the cold weather boost Sukiyaki's rankings?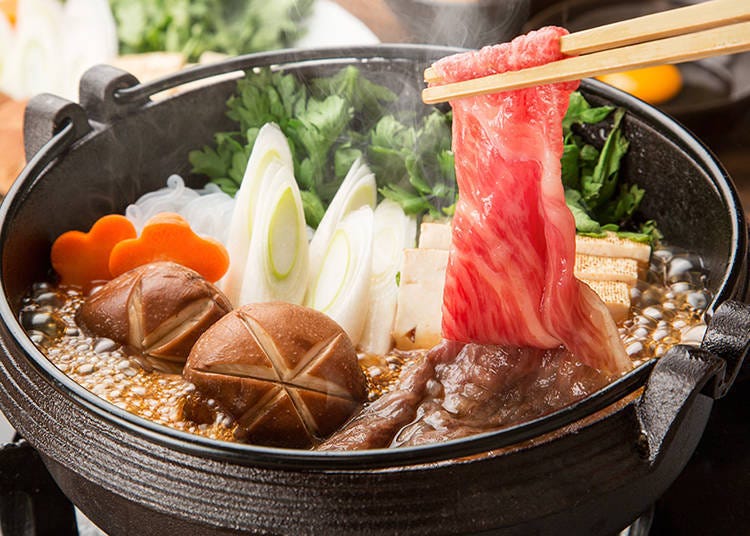 8. Izakaya/Japanese Style Pub Dishes
The very local "Izakaya" Japanese pubs are not only supported by common Japanese people but also win the hearts of people all over the world. The Japanese-daily-life vibe that they make their own is particularly popular among those who have already been to Japan once before.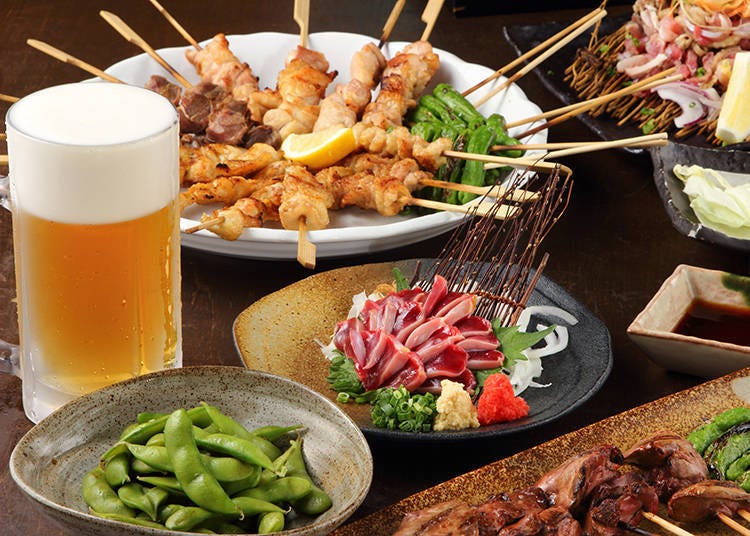 Since there are visitors from all over the world, we can't rule out the possibilities that they might be coming for some specific dishes that we haven't mentioned here. So, of course we added an "Others" option alongside the 8 dishes listed above for the survey. It's always good to have a back-up!
So, How Do They Rank? Top Dishes From Our Tokyo Food Derby Street Survey!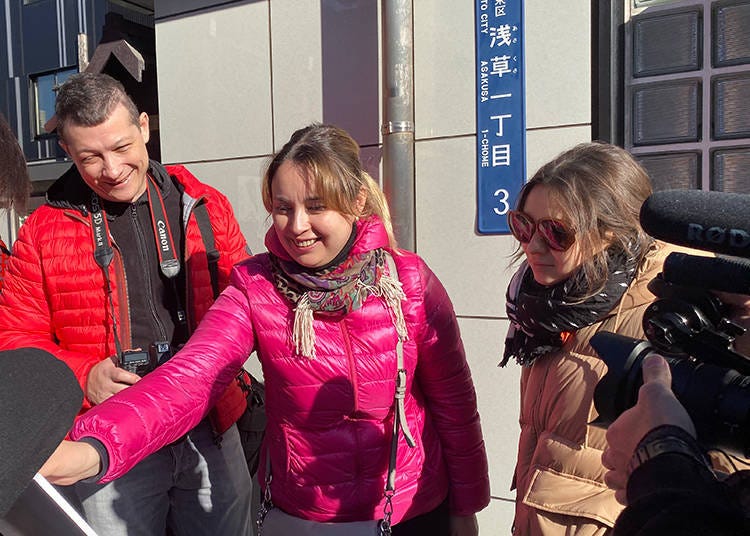 We chose a few areas in Tokyo as our survey bases: Shibuya, Harajuku, Ikebukuro, Asakusa, Ginza, and Urata. Regardless of age, nationality or gender, we randomly invited 50 tourists to answer the question "What food do you want to eat in Tokyo?" by showing them a board with the food mentioned previously, and asked them to put a sticker on their most desired choice. Among the participants were a twenty-something Indian couple, a sixty-something American couples, an Egyptian family, and of course, many others.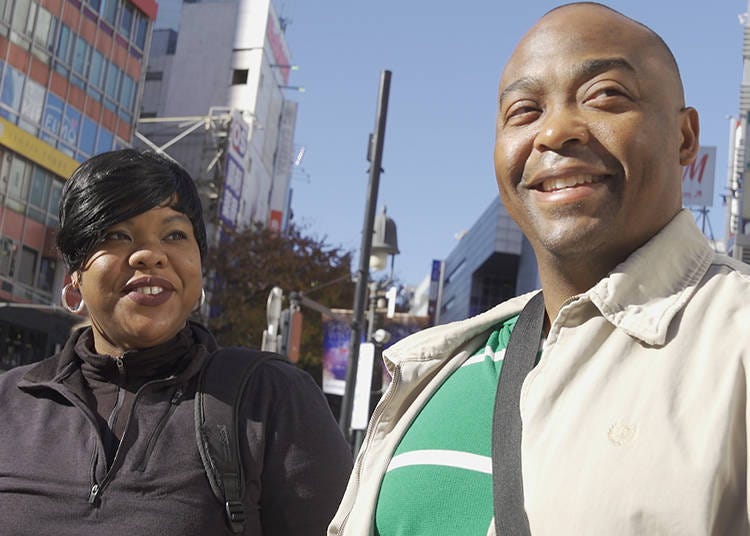 The American couple came all the way from Tennessee, and seemed pretty excited to answer our questions! The husband chose Ramen, while the wife was more interested in Downtown Traditional Food.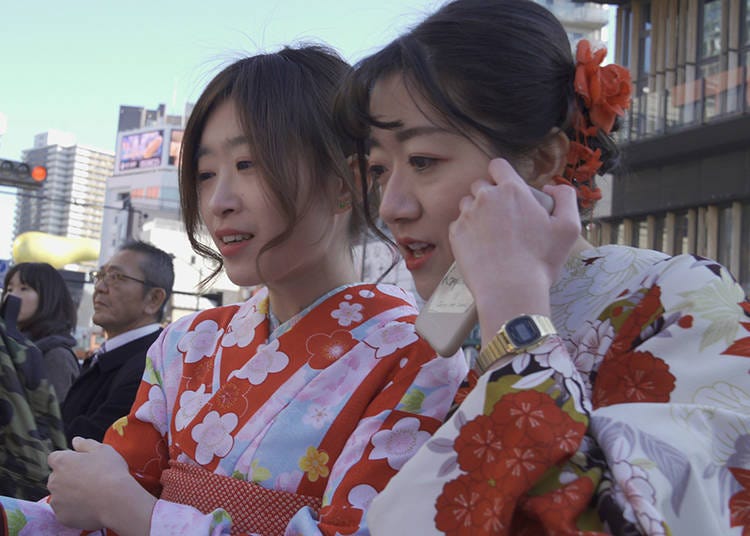 Next up were these two Taiwanese ladies who we interviewed in Asakusa, who were on a gal's trip. One chose Ramen and the other voted for "Kawaii" Dishes.
So, what's the most popular Tokyo dish among foreign visitors? "Tokyo Food Derby" Results!
6 Locations, 50 interviewees:
Here are the much-awaited results of our survey...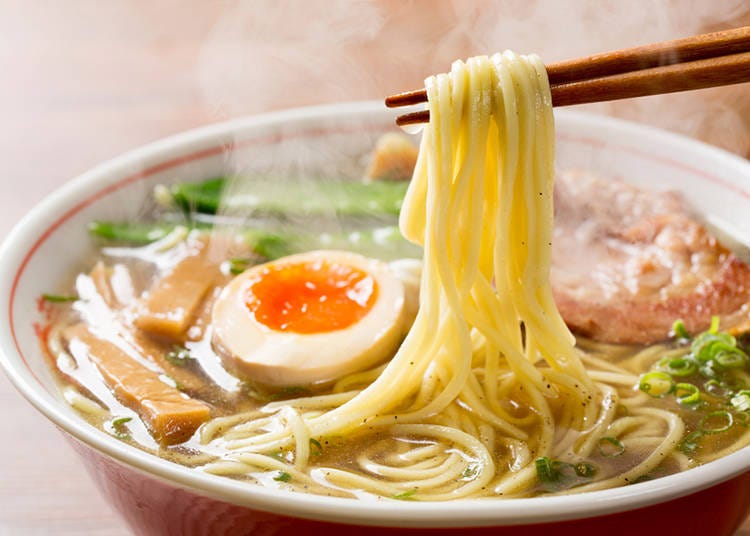 <Comments>
˖ I'm planning to try Ramen that's different from the one I tasted last time I visited Japan. (Asian/Male/20s)
˖ Though we have Ramen back home, I want to have some original Japanese Ramen! (European/Male/20s)

And Ramen comes in first place! It won the support of around 30% of our interviewees. As one of the most famous Japanese dishes, Ramen has such a variety, including ones for vegetarians. Will this number continue to increase as repeat visitors try to "collect them all"?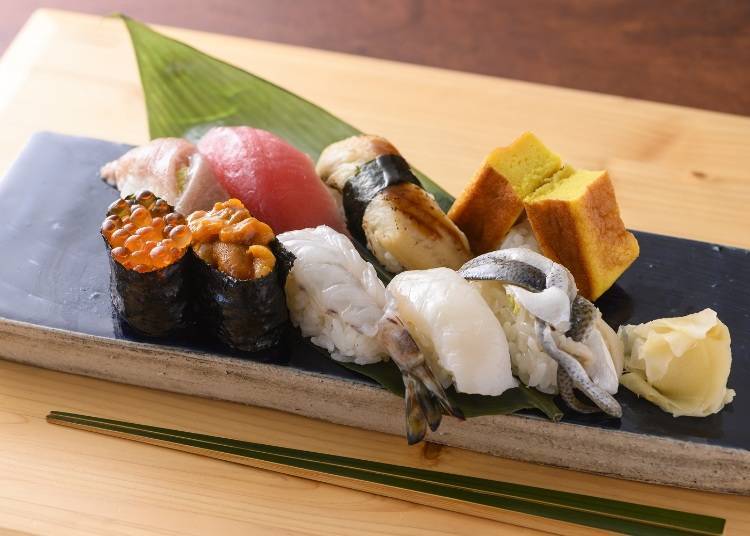 <Comments>
˖ You can't miss sushi on your first visit to Japan! (Female/50s)
˖ Last trip to Japan I had conveyor-belt sushi, but this time I'd like to go to a Sushi restaurant that's doesn't serve it that way. (Male/40s)

This may come as a surprise to some, but sushi came in second place! However, it was pretty close, with a mere 1 vote difference. As the face of traditional Japanese food, Sushi is inevitably one of the top ranked dishes! From traditional counter Sushi restaurants to convenient conveyor-belt spots, there's something for every budget. It also seems that sushi restaurants are catering more and more to international tastes, offering a huge variety of new dishes!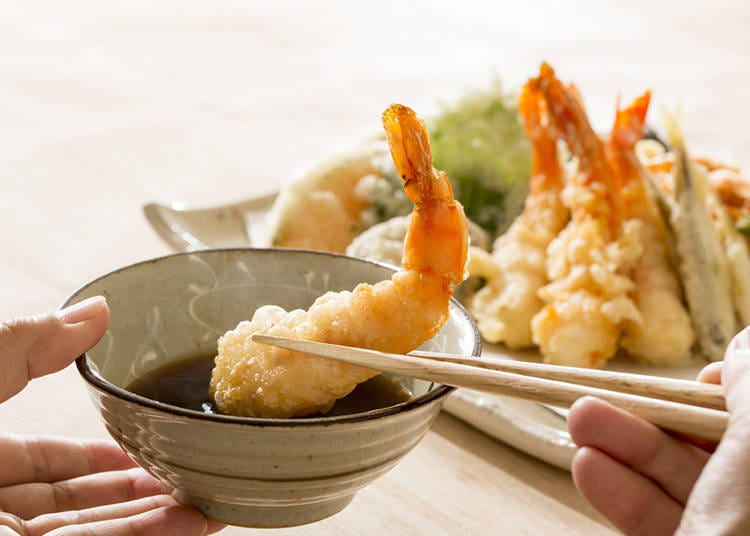 <Comments>
˖ Though I tried Tempura dishes before, I've never been to an actual Tempura restaurant. I'm looking forward to it! (Male/40s)
˖ I want to go to a traditional counter-seating restaurant, to see how the chefs make Tempura and eat it then and there. It makes it feel like the "real thing". (Female/40s)

Ranked 3rd from the list is Tempura. Using the name "Tempura" globally instead of a convoluted translated term, Tempura's popularity is no less than Sushi all over the world. The fact that the chefs make Tempura right at the counter creates a feeling of almost a live performance. It seems that tourists coming to Japan in search of the fried dish are growing!

And, for the sake of brevity, here are the ones that came below 4th place:

4th "Izakaya/Japanese Style Pub Dishes" 6 votes
5th "Kawaii Dishes" 3 votes
6th "Downtown Traditional Food", " Sukiyaki", "Others" 2 votes each
9th "Fine Cuisine from Top Chefs" 1 vote

Izakaya Dishes were specifically popular among repeat visitors from Asia. They said that they were happy to try out all kinds of dishes on the menu aside from Yakitori (barbecued chicken on a stick).
The visitor who chose "Fine Cuisine from Top Chefs" wanted to try "Wagyu" (Japanese beef).
As for the two who voted "Others", "Yakiniku" (Japanese barbecue) and "Vegetarian food" were their answers. Who knows? Maybe they will become more and more popular in the future!
Result: Ramen & Sushi take top spots; but the rest are not to be sniffed at!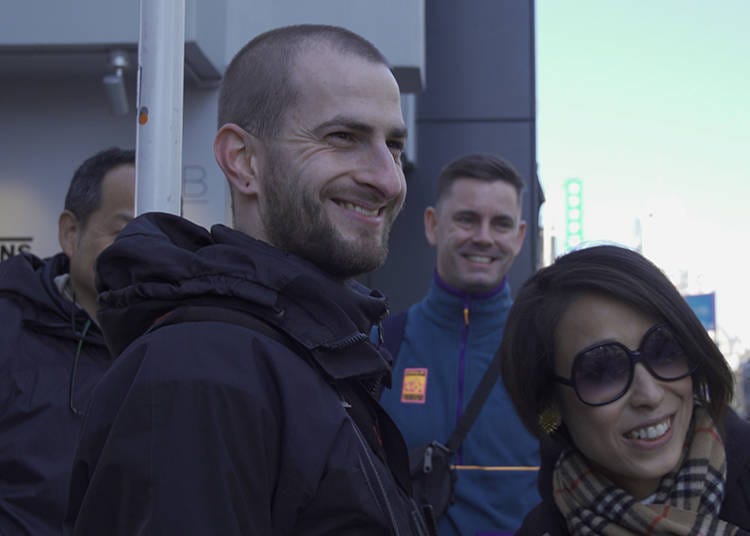 After asking a number of international visitors about what they're most looking forward to trying, we got a good variety opinions. Ramen surpassed Sushi and Tempura and made it to the top. Nonetheless, there wasn't a particular dish that won the overwhelming majority, and the votes seemed to spread fairly evenly across the options. It just goes to show the appeal of the delicious diversity of food in Tokyo. We're pretty sure more and more visitors will be seeking out these tasty Tokyo treats!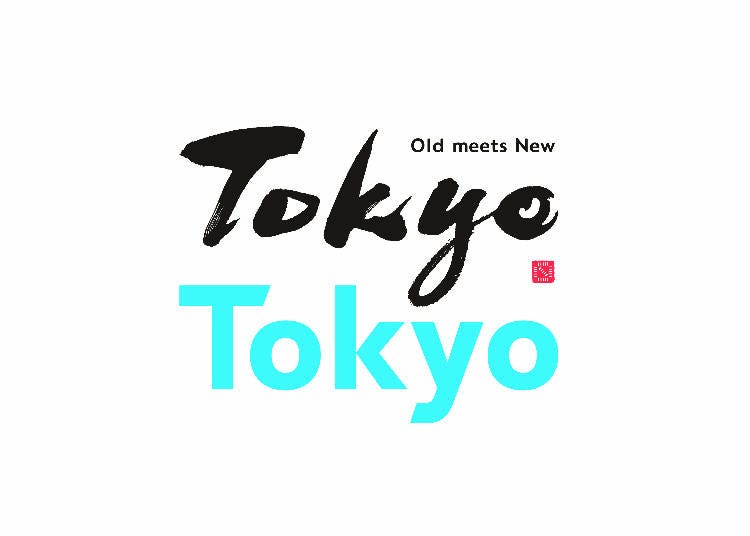 To strengthen and build up the branding and image of the wider Tokyo Metropolis as a travel destination, the icon and catchphrase "Tokyo Tokyo Old meets New" can be found far and wide, and we strive to deliver news and campaigns to an international audience.
*This information is from the time of this article's publication.
*Prices and options mentioned are subject to change.
*Unless stated otherwise, all prices include tax.