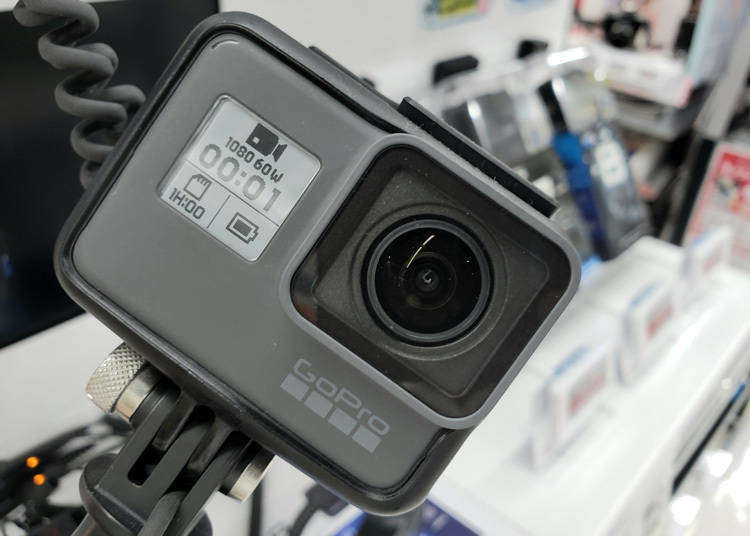 BicCamera Akiba has everything you'd expect from a popular mega electronics shop in Akihabara, from cameras to cosmetics and so many other popular products lined up for your perusal. We received recommendations for five items from the shop staff, and they're not only perfect for personal use but as presents and souvenirs too. Let's dive right in!

*Due to the impact of COVID-19, there may be changes in business hours or temporary closure of business
*This article is based on information in June 2020
main image:image_vulture / Shutterstock.com
BicCamera: the one stop shop for everything from home electronics to cosmetics!
Saranya Phu akat / Shutterstock.com
Starting from the Tokyo metropolitan area, from Hokkaido in the north to Kyushu and Okinawa in the south, BicCamera has an outlet near the stations of most major cities throughout most of Japan. It's incredibly convenient and is frequently patronized by not just the Japanese, but foreign visitors as well.

The main draws of BicCamera are its extreme convenience, being located right in front of stations in major Japanese cities, and being a one-stop shop for various genres of goods, from home electronics to cosmetics. The shops offer support in multiple languages along with tax-free services, as well as multiple modes of cashless payment. Besides that, free Wi-Fi and delivery services to your hotel or to the airport are available as well.

With the word "Camera" in its name, it is, of course, a given that cameras and other home electronics are sold there, along with other products such as cosmetics, watches, toys, and contact lenses, to name a few. There's even a lineup of commercial use electronics as well. At other shops, you'd have to get electronics at one, medicine and cosmetics at another, and ultimately end up making your way round to many shops to get what you need. But at BicCamera, it's possible to find all the items you're after in just one shop.
BicCamera AKIBA: Popular even in the electronics battleground of Akihabara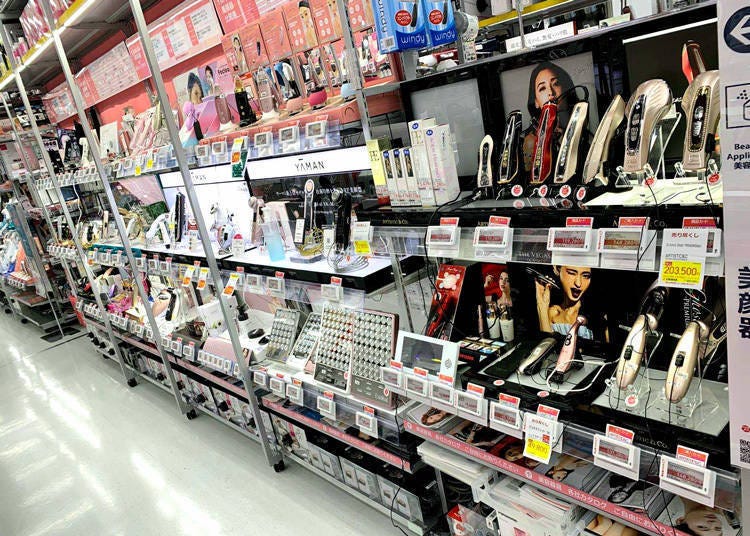 BicCamera AKIBA in Akihabara, Tokyo, occupies the first to the seventh floor of its building and offers a wide variety of products including cameras and computers, television sets, audio goods, home electronics, cosmetic-use electronics, smartphones, watches, games, toys, travel goods, alcohol, glasses and contact lenses, medicine, and daily necessities.

For those interested in cosplay, there are color contact lenses, glasses, and sunglasses for sale at their specialty sales section. Baby goods and toys such as Plarail train models, Tomica model cars, and randoseru backpacks, among other family-oriented products are available too.

Next, we'll be introducing a few of the products recommended to us by the staff of BicCamera Akiba. (Production information accurate as of June 2020)
Saharamug: A light and easy-to-use stainless-steel mini bottle from Tiger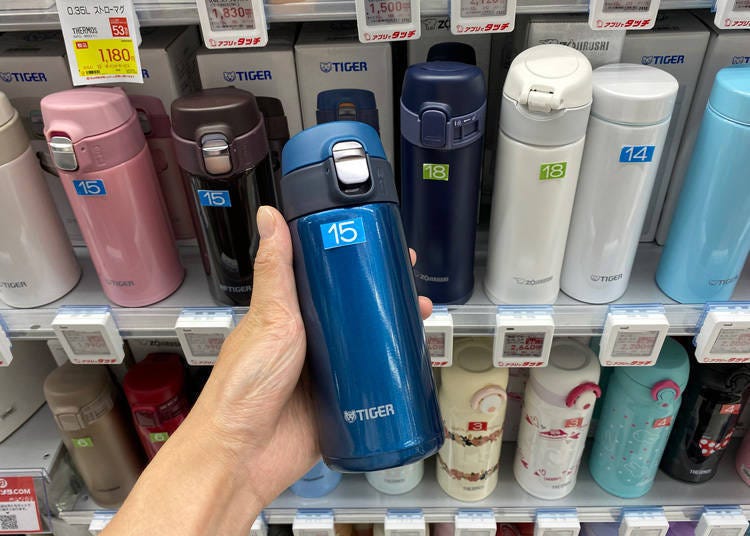 Tiger: Stainless Steel Mini Bottle, 480ml, Saharamug
First, let's look at the lightweight water bottle made possible from a single piece of spun steel, the Stainless-Steel Mini Bottle, 480ml, Saharamug (recommended retail price 6,600 yen, including tax). It is very light, so do be sure to hold it and experience it for yourself. The bottom portion of the bottle is welded using a single laser, preventing water from leaking through any gaps, and allowing the entire unit to be washed as well. As the bottle can be washed from corner to corner, drying the bottle after use is easy too.

The inside of the bottle has been treated using Super Clean Plus technology for a smooth and shiny surface, minimizing both staining and odors and making cleaning a breeze. The one-push cap allows you to open the bottle with just one hand, revealing a wide opening that allows you to easily refresh yourself without the cap getting in your way, making it very easy to use indeed! The bottle also has hot and cold insulating capabilities, making it usable regardless of the season.

Maker: Tiger
Product: Stainless Steel Mini Bottle, 480ml, Saharamug
Elixir: Shiseido's popular wrinkle-reducing cream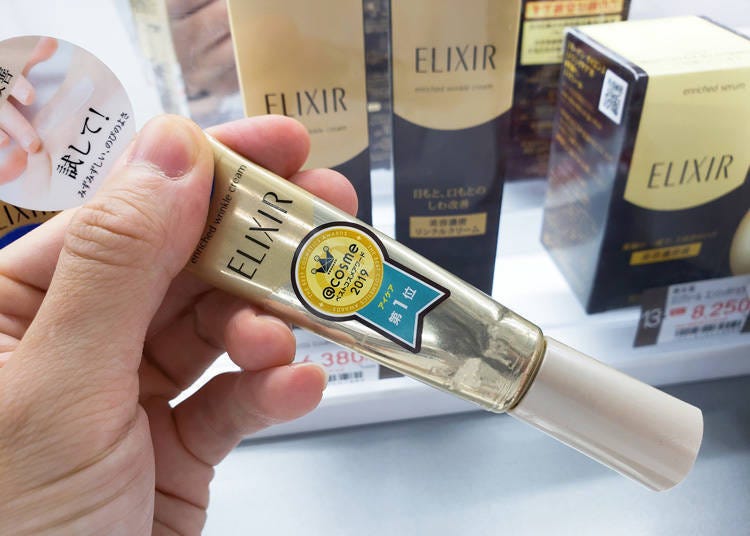 Shiseido: Elixir Superior Enriched Wrinkle Cream L (quasi-drug)
Next up is Shiseido's Elixir Superior Enriched Wrinkle Cream L (quasi-drug) (sold for 8,570 yen in BicCamera, with tax). As an anti-wrinkle quasi-drug, it's objectively one of the most popular items in Japan. Its special ingredient is purified retinol, a type of vitamin A. Purified retinol is a derivative of hyaluronic acid, and it keeps skin soft and supple by increasing its moisture content, while increasing the density of collagen in the skin, reducing and preventing wrinkles as a result.

This product is perfect for those who want to maintain radiant and wrinkle-free skin, and makes for a great present too. The L size has enough product to be used around your eyes and mouth for about 110 times. The S size has enough for 75 uses. There are products with brightening properties on top of its anti-wrinkle uses as well.

Maker: Shiseido
Product name: Elixir Superior Enriched Wrinkle Cream L (quasi-drug) (Trade name: Shiseido Retinovital Cream V)
Artistic&Co: Dr. Arrivo Ghost Premium facial massager and lotion set: maintain your skin's beauty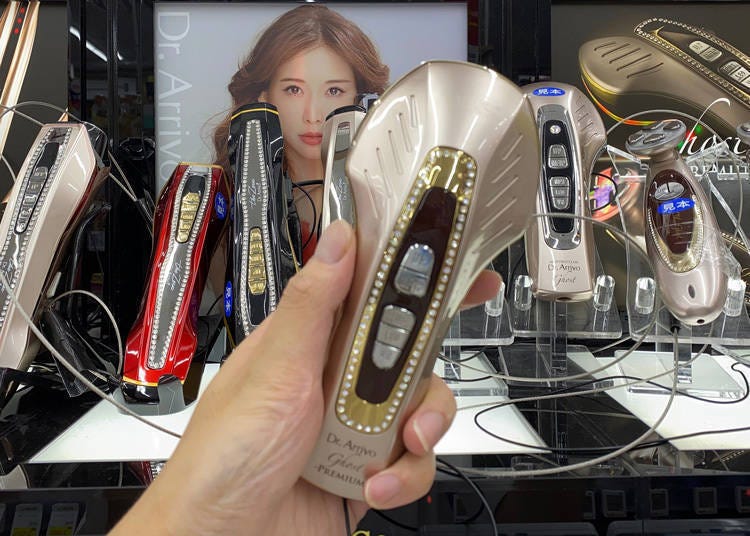 Our next item is a beauty product as well. Artistic&Co's Dr. Arrivo Ghost Premium facial massager and lotion set, Black (on sale at BicCamera for 203,500 yen, with tax) is a product that allows you to maintain the beauty of your face and skin. The facial massager comes with two different functions and brings out the full benefits of the lotion that comes with the set when used together.

The active ingredients of the beauty lotion are patented. On top of this, the EMS technology used to tone the face line, which makes use of weak electric signals to produce microwaves that stimulate the facial muscles, helps to draw in your skin for more supple and tight skin. The treatment makes use of light waves, and electrically stimulated relaxing vibrations. As it can be used on any part of your skin, you can use it on not just your face, but the rest of your body too. The device also comes equipped with a healing sound system, which allows you to listen to music while relaxing, for the ultimate healing experience.

Maker: Artistic&Co's
Product: Dr. Arrivo Ghost Premium facial massager and lotion set, Black
GoPro: Action camera with unrivaled stability!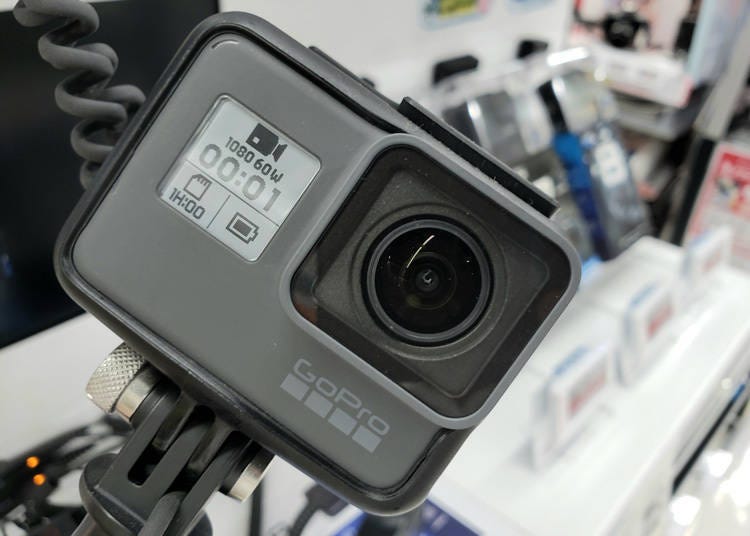 GoPro: Action camera GoPro HERO8 Black CHDHX-801-FW
The fourth item recommended by the staff of BicCamera Akiba is the GoPro HERO8 Black CHDHX-801-FW (Recommended retail price: 55,880 yen, with tax), the action camera perfect for your next adventure. The camera comes equipped with HyperSmooth 2.0 stabilizing technology, resulting in minimal shakiness even if you're running or riding a vehicle. The Hero series boasts the highest quality and most versatile models and is especially popular for its superior shake reduction.

You can pick from four lenses to suit the scenes that you intend to shoot. The Hero8 Black has excellent shock resistance and is water-resistant up to 10 meters, allowing it to be used outdoors in even the harshest of environments. Accessories such as flash, mics, and LCD screens can be attached with ease. It's a camera beloved by YouTubers and professional photographers alike. Why not take some beautiful memories of your vacation using this world-class action camera?

Maker: GoPro
Product name: Action camera GoPro HERO8 Black CHDHX-801-FW
Citizen's longest selling watches, on sale since 1996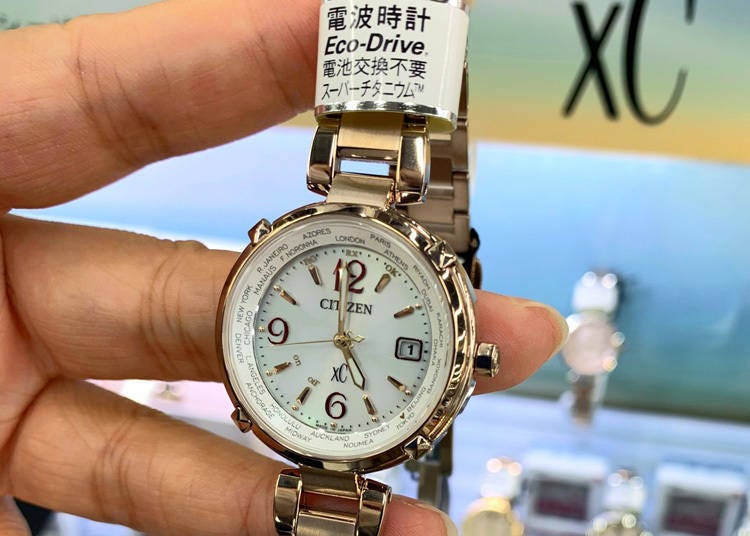 Citizen: Eco-Drive Satellite Wave Watch, Titania Line Happy Flight EC1047-57A
Finally, we'll be introducing one of the bestselling ladies' watch series in Japan, the solar-powered Eco-Drive Satellite Wave xC series. Made by one of the leading watchmakers in Japan, Citizen, you can be assured of its exceptional quality. The xC series was created with the motto of "supporting ladies as they move forward" in mind, and has the unwavering support of active and working ladies in their twenties and thirties.

The lineup is wide and varied, and the Sakura Pink xC EC1047-57A (recommended retail price 85,800 yen, with tax) is made with the image of Japan's cherry blossoms in mind, with a very attractive design. The case and band use "Super Titanium," which when compared to other stainless-steel watches, is 40% lighter and gentler on the skin while still being resistant to damage. As these are high-quality satellite wave watches, the batteries charge automatically and do not need to be changed, and it can receive satellite signals from four areas around the globe (Japan, China, Europe, and North America). There is no need for regular time nor calendar calibration too. It's the perfect watch for jetsetters traveling the world.

Maker: Citizen
Product name: Solar Analog xC (Cross-C), Eco-Drive Satellite Wave Watch, Titania Line Happy Flight EC1047-57A
Visiting Japan? Save with this coupon!
Show this coupon to staff at the register and get a discount!
ビックカメラAKIBA

Address

4-1-1 Sotokanda, Chiyoda-ku, Tokyo-to

Nearest Station

Access: 2 minutes by foot from JR Akihabara station


Phone Number

03-6260-8111

Business hours: 10:00 a.m. to 9:00 p.m.
Open year-round
Due to COVID-19, the business hours may be shortened.
*This information is from the time of this article's publication.
*Prices and options mentioned are subject to change.
*Unless stated otherwise, all prices include tax.