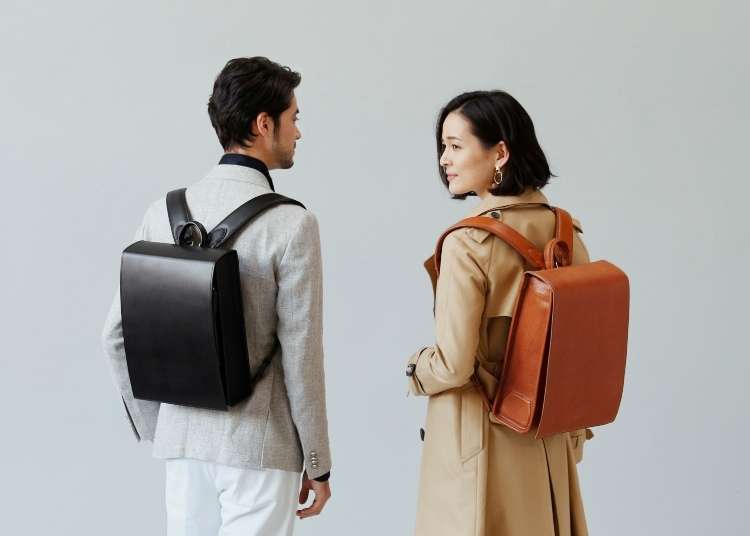 Randoseru backpacks are some of the most ubiquitous accessories in Japan. These backpacks are given to elementary school children to use from 1st grade-6th. Indeed, in my years as a teacher, kindergarteners would run up excitedly to announce that they were going to pick their randoseru backpack after school.

This is not just a regular daypack you can pick up from a sporting good store, however-- these are special bags that can cost up to 100,000 yen for high-end models.
Brief Background of Randoseru Backpacks
Based on an old model of a backpack from the Netherlands, these backpacks are stiff, with hard sides made of leather and divided compartments inside for books, bentos, and pencil cases. They close with a long flap that goes over the entire length of the pack and clasps closed at the bottom.

These backpacks have to last the children the entire six years of their elementary education, so they're very sturdy-- many Japanese people keep their old randoseru as a keepsake, a memento of a simpler and fun time in their lives!

Nostalgia aside, randoseru backpacks are extremely practical-- but up until now, they were reserved mostly as mementos of a bygone era. Not anymore!
Randoseru Backpacks for Adults!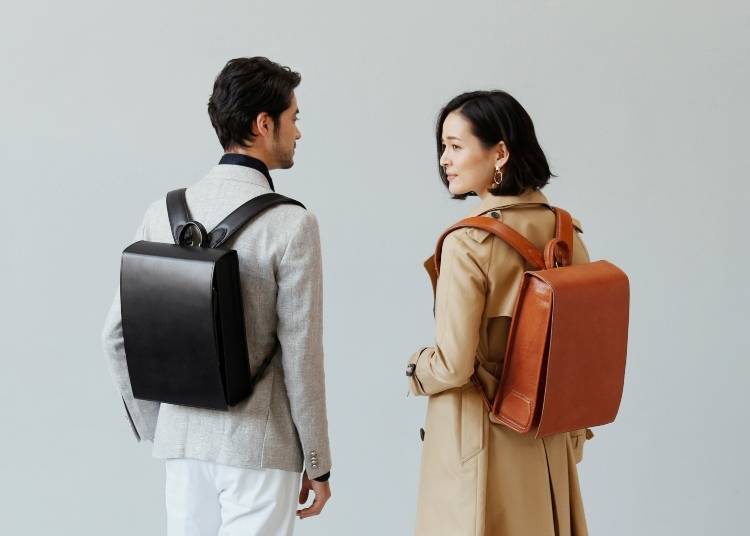 Tsuchiya, well known for its tradition of premium leather goods, recently released their Otona Randoseru collection. Their first model, part of their 50th Anniversary Collection, sold out almost instantly. Customers have been clamoring for more of these sleek updates on traditional Randoseru ever since.

One of the most attractive features of this bag (besides its, well, attractiveness) is its waterproof function. Made with a special waterproofing agent that maintains the leather's color and texture while penetrating the deepest layer of the leather, you don't have to worry about the usual expensive upkeep.

As utilitarian and practical as its childish siblings, the new Otona Randoseru 003 comes in a simple deep navy, with a chic matte finish. There are two zippered pockets as well as two separated inner compartments that are the full length of the bag.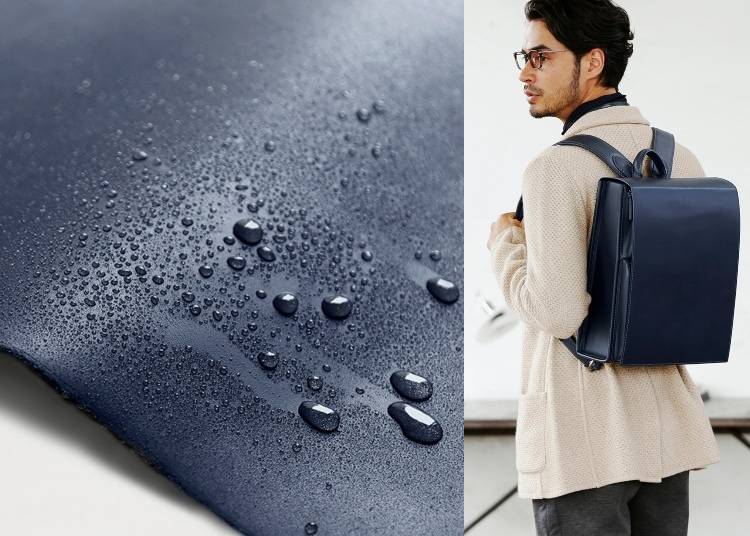 ▲Otona Randoseru 003, 132,000 yen (including tax)
The new Otona Randoseru Large 003 is just a hint bigger to accommodate laptops up to 15", as well as a longer strap for bigger bodies and an extra centimeter of width at the top.

The Otona Randoseru 003 comes in at 132,000 yen (including tax) and is sold wherever Tsuchiya goods are offered, or online at https://tsuchiya-kaban.jp/collections/otonarandsel.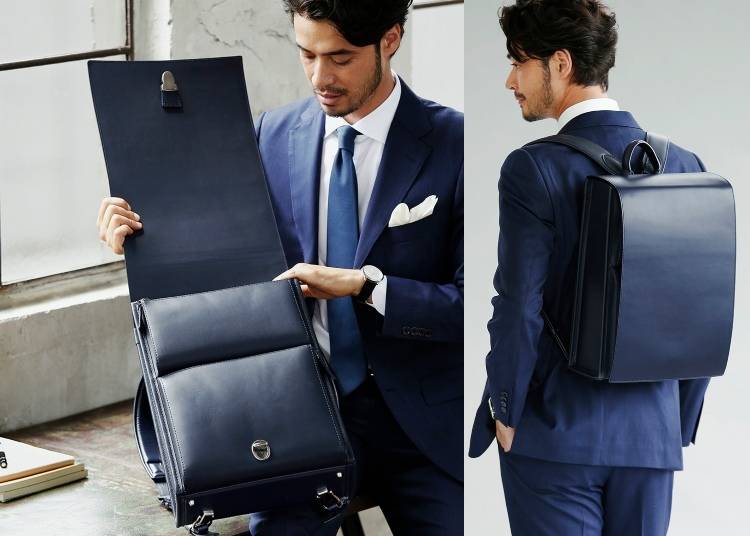 ▲Otona Randoseru 003 Large, 154,000 yen (tax included)
The Otona Randoseru 003 large goes for 154,000 yen (tax included) and is also only available in blue.

You can also purchase the Otona Randoseru 002 and 001 wide versions online-- they are similar in design, but come in burnt orange and black leather. Both are 132,000 including tax.

Japanese randoseru backpacks make a beautiful souvenir for the adult who deserves a little extra elegance in their life, while never forgetting their own childlike spirit. We know just a bag can't make going to work fun⁠—but hopefully, it can make the journey there just a little more exciting.
Goods

Address

Shin Marunouchi Building 4F, 1-5-1, Marunouchi, Chiyoda-ku, Tokyo, 100-6504
View Map

Nearest Station

Tokyo Station (Tokaido Shinkansen Line / Hokkaido Shinkansen Line / Tohoku Shinkansen Line / Akita Shinkansen Line / Yamagata Shinkansen Line / Joetsu Shinkansen Line / Hokuriku Shinkansen Line / JR Tokaido Main Line / JR Yokosuka Line / JR Sobu Main Line / JR Sobu Main Line (Rapid) / JR Keihin-Tohoku Line / JR Yamanote Line / JR Chuo Main Line / JR Keiyo Line / JR Ueno Tokyo Line / Tokyo Metro Marunouchi Line)
1 minute on foot


Phone Number

03-3212-6331
Written by: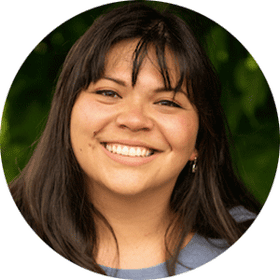 *This information is from the time of this article's publication.
*Prices and options mentioned are subject to change.
*Unless stated otherwise, all prices include tax.