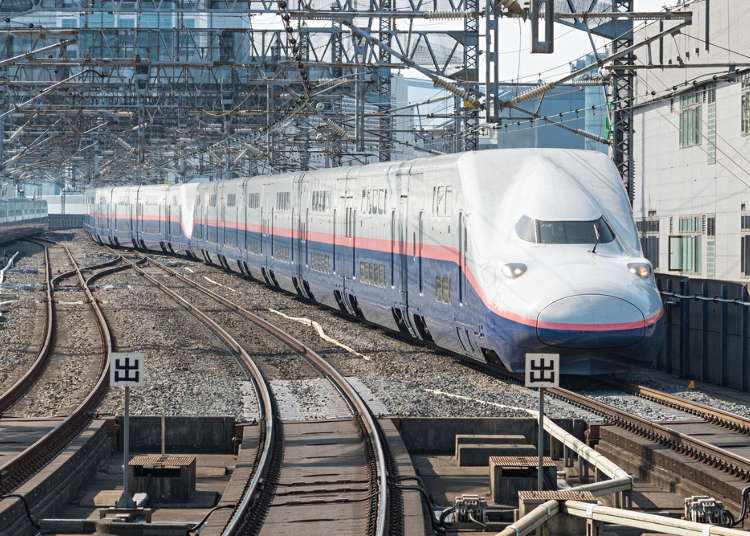 Excited to experience a different side of Japan? Head from Tokyo to Niigata, Japan's gorgeous region filled with everything from sake breweries to breathtaking scenery!

It takes about two hours to get from Tokyo Station to Niigata via the JR Joetsu Shinkansen. Niigata City has prospered as one of Japan's leading port cities since the Edo Period, and you can enjoy many activities here, such as historical walks and delicious gourmet meals.

It is a great spot to use as a tourist base, as there are plenty of hotels in the city, and it is surrounded by attractions such as Sado Island and Yahiko Shrine.
Getting from Tokyo to Niigata via the Joetsu Shinkansen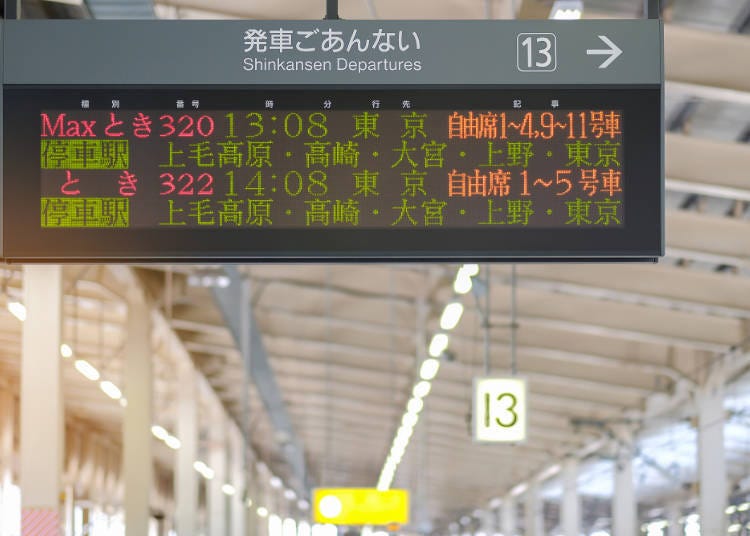 The JR Joetsu Shinkansen "Toki" Line is the easiest way of getting from Tokyo Station to Niigata Station. There are one or two trains per hour.

Depending on the time of day you board, the total ride time can take from around 1 hour 35 minutes to 2 hours 25 minutes. It costs 10,570 yen (for a regular seat in the regular car).

Once in Niigata, there are many options to travel from Niigata Station to various other areas of the prefecture.

It takes about 20 minutes by Joetsu Shinkansen to Nagaoka, Niigata's second big city, where you can find many historical sites.

Around 50 minutes away is Echigo-Yuzawa, where you can enjoy leisure activities on the plateaus in the summer and skiing in the winter.

You can easily access various tourist attractions of Niigata by riding the Shinkansen, regular train lines, or the limited express "Inaho" line for about 50 minutes to Murakami, where the beautiful shoreline continues along the Sasa River.
Japan Rail Pass: Recommended for visitors to Japan
Highly recommended for visitors to Japan is the Japan Rail Pass, the most economical way for visitors to get around Japan, jointly provided by six JR Group companies.

Conditions apply, however, and the pass is not valid for use on the Nozomi and Mizuho lines of the Tokaido, Sanyo, and Kyushu Shinkansen. There are two types of passes, one for Regular cars and one for Green cars (first class cars), are divided into 7, 14, or 21 days.

Also, the JR East Nagano-Niigata Area Pass is an excellent deal, especially if you want to explore around Niigata and beyond. Good for 5 consecutive days, this pass, created specifically for international travelers and expatriates, is an excellent way to save when getting from Tokyo to Niigata.
Cool things to see around Niigata City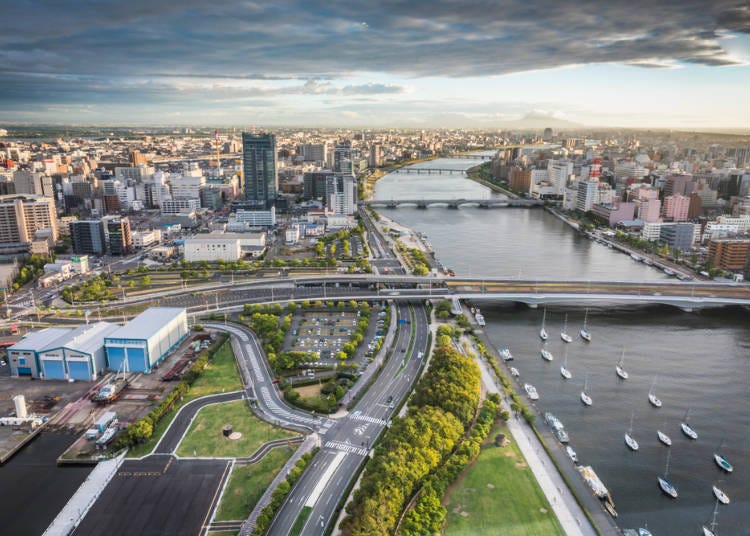 Niigata City is also where the Shinano River flows, which is famous as the longest river in Japan. You can get an amazing view from the Bandai-bashi Bridge on your way to the historical town, an old town that has existed since the Edo Period. The Bandai-bashi Bridge, built in 1929, has become a popular symbol of Niigata, and is known for its bright, beautiful nighttime illumination.

In the busy downtown areas of Furumachi and Honmachi, there are plenty of shops where you can enjoy the delicious taste of the Japanese Sea, such as fresh sushi and seafood bowls. Onigiri specialty shops and pubs with a great assortment of sake also dot the area. It is a recommended spot to taste all kinds of Niigata gourmet dishes.
Hop over to Sado Island from Niigata Port via Jetfoil
Sado Island, which flourished as a "gold island" in the Edo Period, is surrounded by the beautiful sea and dynamic reefs.

The most common method of access to Ryotsu Port is by jetfoil from Niigata Port, which takes about 1 hour 5 minutes. Sado Island may be an island, yet it is about 1.5 times larger than the 23 wards of Tokyo combined and boasts many tourist attractions and historic sites, such as the Sado Kinzan gold mines, giant megaliths, the famous Sotokaifu cliffs, and the Toki no Mori Park.

There are also a variety of delicious gourmet dishes you can try here, including both French and Japanese cuisine that use freshly gathered seafood.

Also, in Sado, various measures are in place to prevent infectious diseases from spreading, so that travelers can enjoy traveling with peace of mind. Have a look at the video to see more.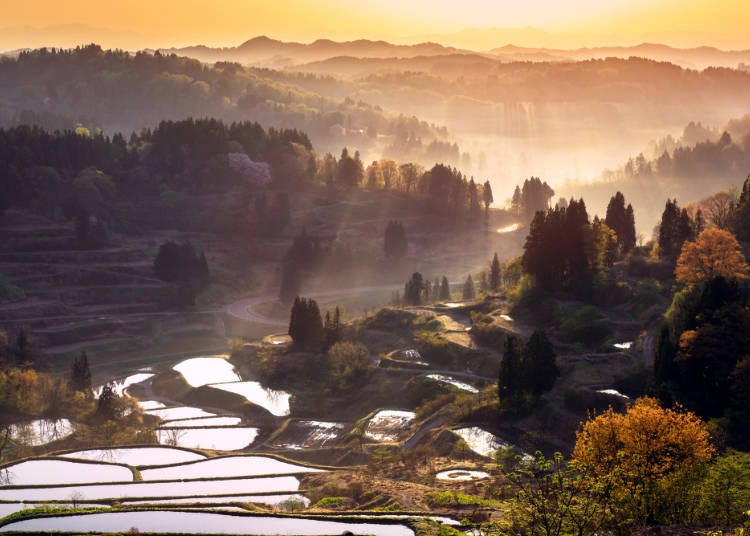 Terraced Rice Paddies Beautifully Spread Across Inland Niigata
Echigo-Yuzawa, which is about 50 minutes away from Niigata Station via the Joetsu Shinkansen, is a mountainous inland area recommended for people looking for outdoor leisure activities, such as skiing in winter and exploring the highlands in summer.

Tokamachi is another recently popular area, with its Japanese landscape of terraced rice paddies, and can be accessed by the JR Joetsu Line Hokuetsu Express from Echigo-Yuzawa.

As you can see, Niigata, with its old towns, expansive seas, and towering mountains offers various landscapes you can enjoy fully from early summer into autumn.

However, do keep in mind that it is also one of Japan's leading heavy snowfall areas in the winter, so if visiting during that time, don't forget to dress properly and prepare for the cold weather!
Text by:SHOE PRESs
In winter, enjoy skiing & snowboarding too!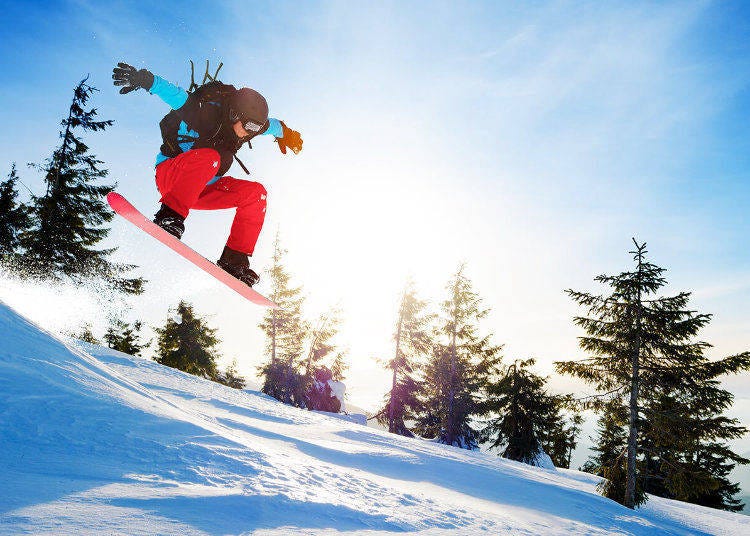 You can enjoy a variety of fun snow activities in this area in winter, including skiing and snowboarding. To save money and hassle, we recommend booking lift tickets in advance. Enjoy the unique winter landscapes and outstanding sense of openness that snow resorts afford, while also avoiding the crowds.
*This information is from the time of this article's publication.
*Prices and options mentioned are subject to change.
*Unless stated otherwise, all prices include tax.