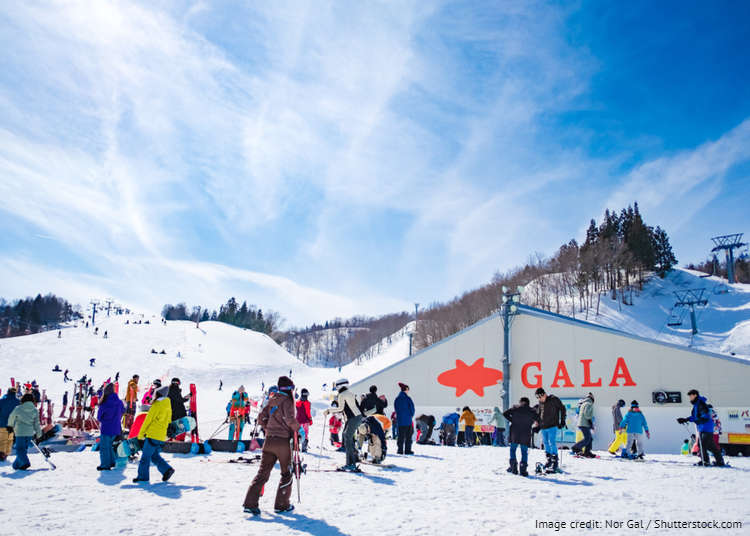 GALA Yuzawa Ski Resort offers the best option for those who want to ski around Tokyo. With excellent access, this is even Japan's only ski and snowboard resort with its own dedicated Shinkansen bullet train station. GALA Yuzawa is convenient even for day trips and weekend getaways when you want to enjoy the powder and snow scenery.

Here we will also provide information about the JR TOKYO Wide PASS, which can be used for GALA Yuzawa. It provides special Shinkansen fares, making it convenient for a winter trip!

*GALA Yuzawa is implementing measures against Covid-19.
About GALA Yuzawa Ski Resort
GALA Yuzawa Ski Resort opened in 1990 in the town of Yuzawa, in Niigata Prefecture. As mentioned at the beginning of this article, it is situated in a region of heavy snowfall. It is also famous for the scene of snow falling in the deep mountains, appearing in the novel Yukiguni written by Yasunari Kawabata, who won the Nobel Prize for Literature.

Yuzawa is also famous as one of the best snow resorts in Japan, attracting many winter sports fans with its excellent snow quality and abundant snowfall.
Why GALA Yuzawa Ski Resort is popular with foreign visitors
The secret to GALA Yuzawa's popularity is that everyone can have the best snow experience here. The snow park offers a variety of slopes and activities, so there really is something for everyone to enjoy, from beginners to experts.

Also, since foreign visitors often use GALA Yuzawa, English- and Chinese-speaking staff members are stationed at almost all facilities, including at the information counter, ticket counters, and restaurants. There isn't much of a language barrier as with some ski areas, and the official website and guide maps are available in English, traditional/simplified Chinese, and Thai.
Great from beginners to experts - and even families with younger children
GALA Yuzawa has 16 slopes where beginners and advanced skiers and snowboarders alike can enjoy great snow.
Among GALA Yuzawa's trails, there are non-compacting snow courses for intermediate and advanced skiers who can fully enjoy powder snow, and forest courses that even beginners can enjoy.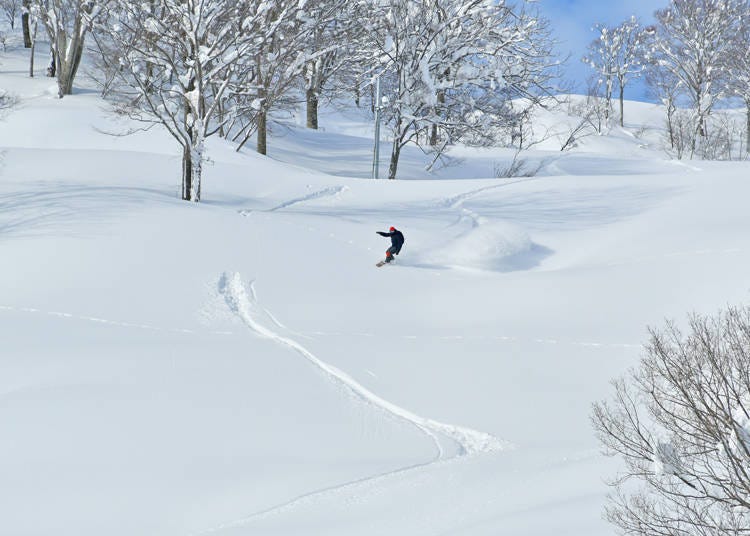 The 2.6 Million Dollar Slope is said to be the most popular compacted snow course for skiers and snowboarders looking for a challenge.

In addition to enjoying snow sports, there is also a "Snow Play Park" where even small children can enjoy playing in the snow and sledding.

(Please note that early morning and night hours are unavailable.)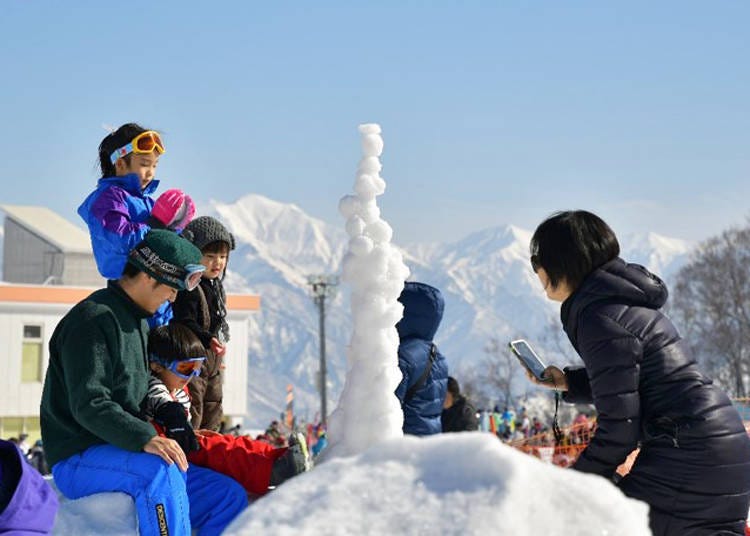 The Snow Play Park in enclosed in netting so even small children can play safely.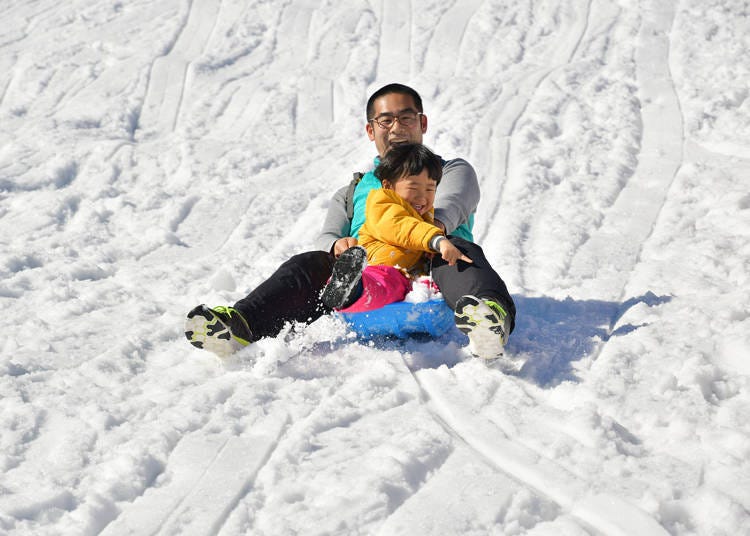 The sled course is a good place for parents and children to have a memorable experience
Getting to GALA Yuzawa From Tokyo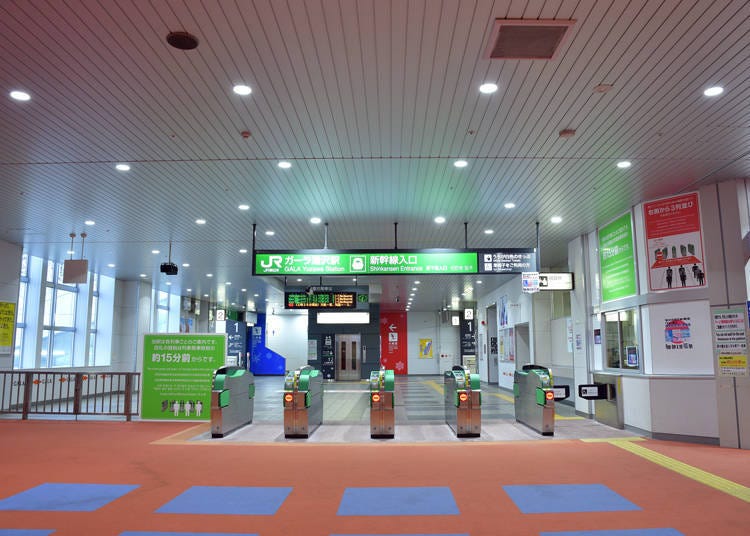 One of the most popular features of GALA-Yuzawa is its easy access to the ski center. Hop on the Joetsu Shinkansen from JR Tokyo Station. 75 minutes later, get off at GALA-Yuzawa Station. Since the station offers ski-in, ski-out access, you are right at the slopes when you arrive.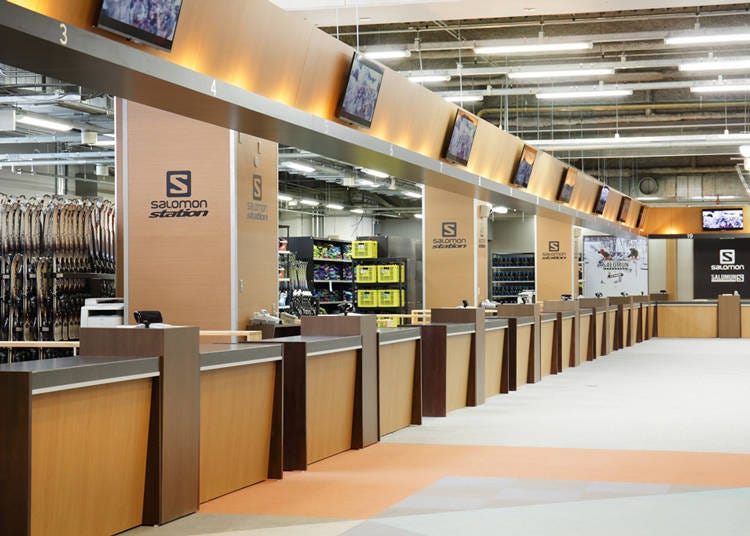 Located just outside the Shinkansen ticket gates, the Ski Center is where you can purchase tickets, and rent clothing and accessories. Here you'll find locker rooms and other conveniences to get everything ready before hitting the slopes.
Using the JR TOKYO Wide PASS for convenience
For foreign visitors who want to enjoy the slopes but then explore more of Niigata Prefecture, we recommend the JR TOKYO Wide PASS. This discount rail pass offers unlimited rides on JR lines (including Shinkansen) in the greater Tokyo area during the validity period and is available only to foreign nationals.
The pass sells for 10,180 yen for adults (12 years and older) and 5,090 yen for children (6 to 11 years). For children under 6 years old, the Shinkansen ride is free of charge if you do not reserve a reserved seat.

How good a deal is this? For instance, if you take the Joetsu Shinkansen from JR Tokyo Station to Gala-Yuzawa Station at the regular fare, the round-trip fare for adults is about 14,000 yen. You'd already save over 3,000 yen with one trip with the pass.

Since the Wide PASS allows unlimited rides, you can make the most of your sightseeing. For example, using the pass, you can enjoy the snow at GALA Yuzawa for one day and visit Kusatsu Onsen the next, or even move on to the Mt. Fuji area.

How to purchase a JR Tokyo Wide PASS
You can buy the Tokyo Wide PASS online at the link below or at JR East Ticket Centers and JR Travel Service Centers at Narita and Haneda Airports, plus at other major train stations (like Tokyo, Ikebukuro, and Shinjuku). For details see the East Japan Railway website.

Note that you will need to present your passport at the time of purchase or when redeeming.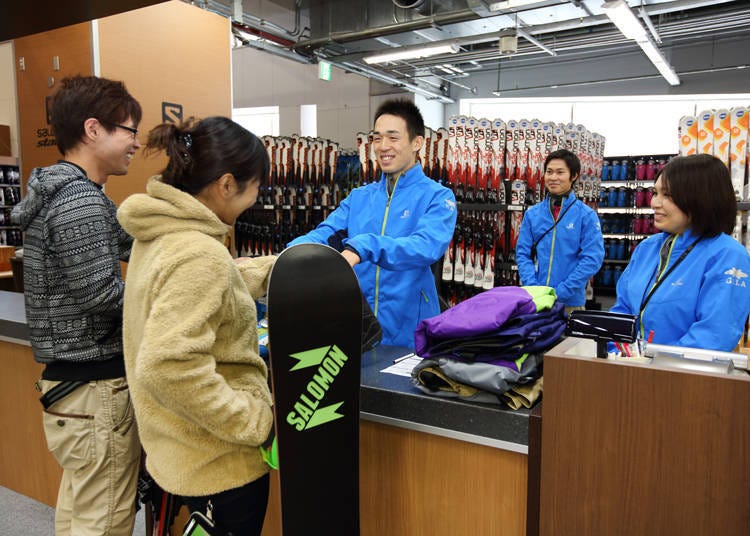 Lift tickets are 6,000 yen (including tax) for adults and 3,000 yen (including tax) for elementary school students for a one-day in-park pass at the regular price from December 17 to April 9, when purchased on the same day. The 2-Day Pass or half-day tickets like the Morning Pass are also solid deals.

Also, if you purchase from the Web Ticket Store or use a direct-in ticket (charge your IC card lift ticket from the "Webket" Web Ticket Store) for a second time, you can save even more.
About the runs at GALA Yuzawa
Total number of courses: 16
・Beginner courses

5
・Intermediate beginner courses

2
・Intermediate courses

6
・Pro courses

3
Longest run

2.5 km
Slope information
・Total ski area

70 hectares
Lift information
Number of lifts

11
About the mountain
・Summit

1,181 m
・Vertical descent

823 m
There is also a full lineup of rental clothing and ski gear, so if you don't want to bring your own skis or board, you can go completely empty-handed! GALA Yuzawa is perfect for foreign travelers who want to keep luggage to a minimum.
Foreign language ski lessons are also offered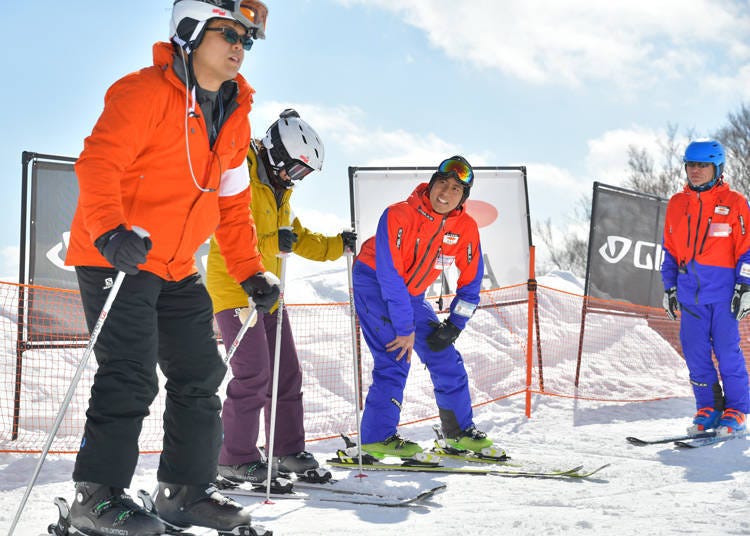 Simultaneous interpretation may also be used in lessons, which can be heard through a special helmet
For visitors who have never seen snow before but who want to give skiing a go, lessons are available in English. Lessons in Chinese are available in some years as well; check the official website for details.

(Note that lessons in English are conducted by a foreign instructor, while lessons in Chinese are conducted by a Japanese instructor and native staff with simultaneous interpretation.)
Not just skiing or snowboarding: Fun snow activities, too!
GALA Yuzawa also has a variety of different activities for people who want to enjoy the snow.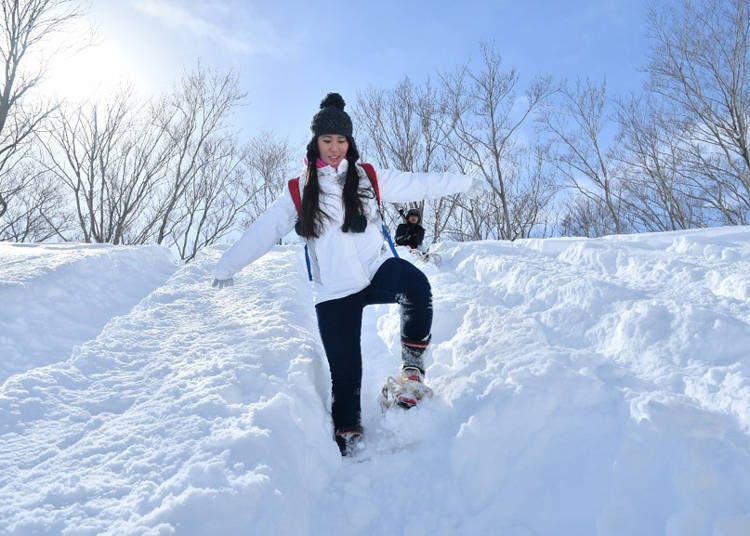 The world of silver powder snow is a world of white. For a moment, we forget about our daily lives.
There is also a "Snowmobile Sled Tour" (1,000 yen per person, tax included), in which visitors board a six-person sleigh and are pulled along by a snowmobile for an exhilarating ride through the snow.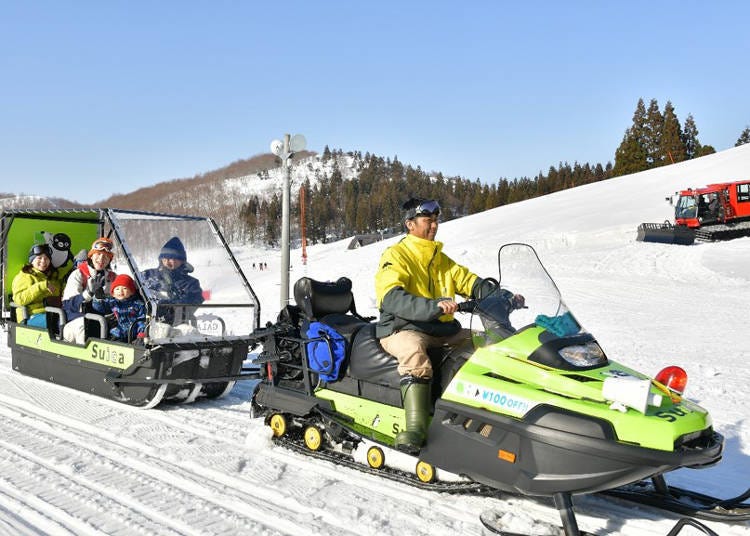 The exhilaration of riding a snowmobile on the snow is unbelievable! It is very popular!
In addition, GALA Yuzawa usually holds a "Kamakura (igloo) Festival" every year. If you have a chance, you should definitely check this out.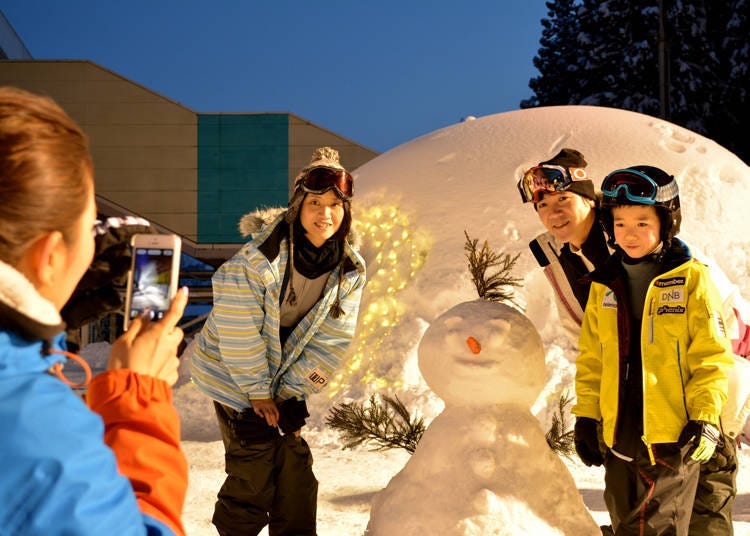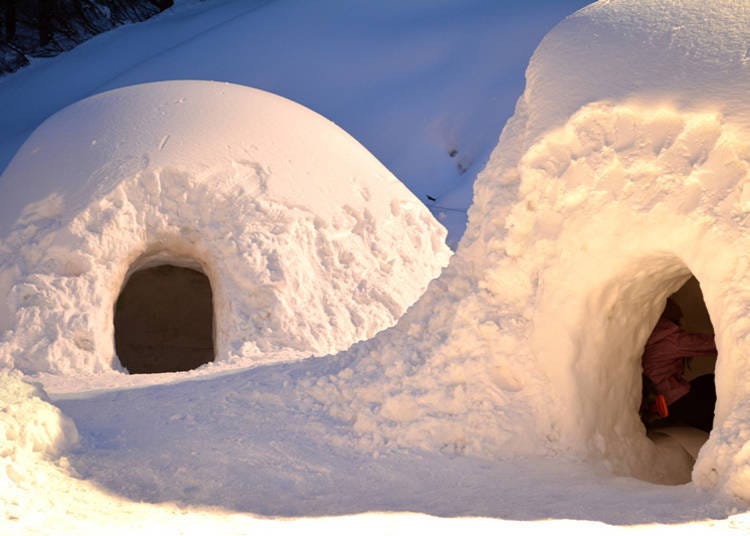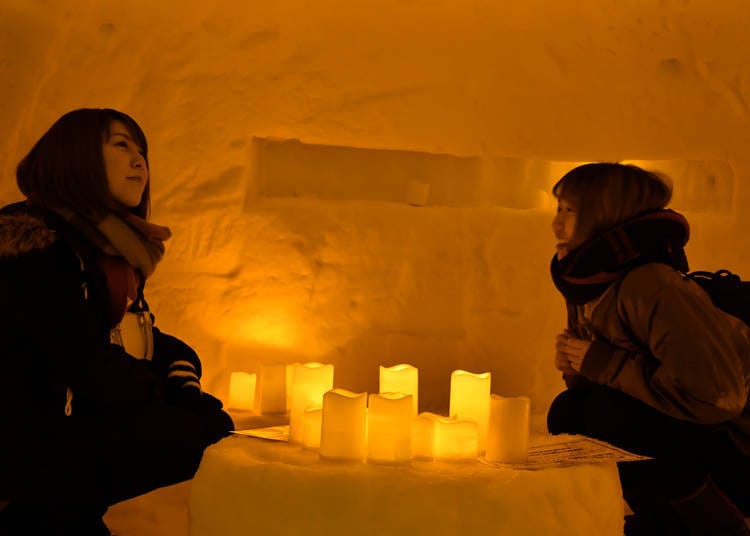 Immerse yourself in the fantastic atmosphere of the kamakura and you will have a wonderful memory!
Relax to the max: Spa and dining
Also, GALA Yuzawa is well-equipped with various facilities, including restaurants, a spa (adults from 1,000 yen including tax, elementary school students from 600 yen including tax), changing rooms, and lockers (free in/out on the day for 1,000 yen). There is also a free rest area.

For example, if you are hungry after skiing or playing in the snow in the morning, you can go to the restaurant. After taking a break, you can refresh yourself in the hot spring or pool. You can also enjoy a refreshing dip in the hot spring or swimming pool after taking a break. Of course, swimsuits can be rented (500 yen, tax included).

(Restaurant information for the 2022-2023 season has not yet been determined. Please check the official website for details.)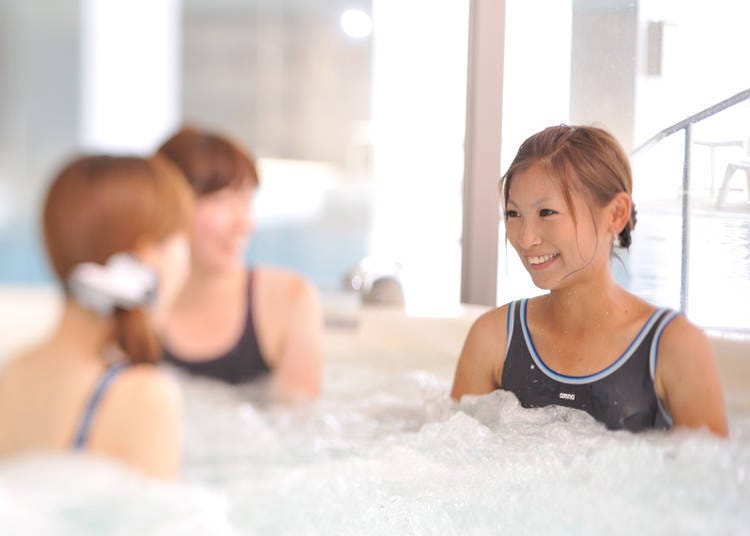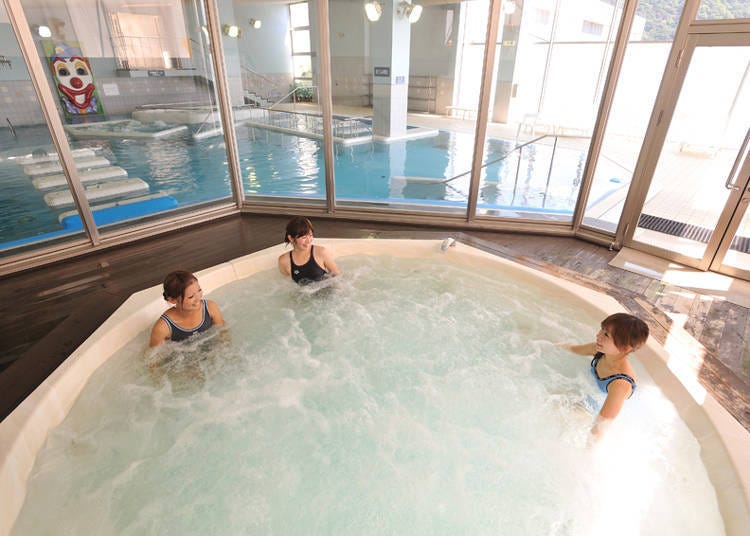 Enjoy the cool air and warm bubbles of a massage in the outdoor Jacuzzi!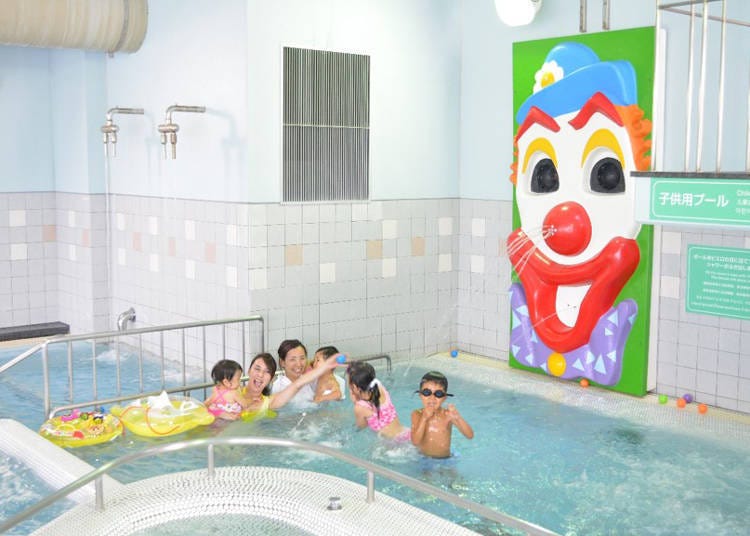 There is also a children's pool
Indoor disinfection measures taken - Sanitizer available - Ventilation measures taken - Plastic partitions installed - Staff wear masks, gargle, wash hands regularly, and monitor body temperature - Capacity limited/increased space between seats - Admission restricted; reservations advised - Entry declined to anyone feeling unwell - Guests requested to wear masks and conduct temperature checks
Address

1039-2 Kayabira, Yuzawa, Yuzawa-Cho, Minami-Uonuma-Gun, Niigata-Ken 949-6101, 949-6101
View Map

Nearest Station

Gala Yuzawa Station (Joetsu Shinkansen Bound For Gala Yuzawa)
0 minute on foot


Phone Number

025-785-6543
2022-23 Ski Season: December 17, 2022 - May 7, 2023
・Winter Season: December 17, 2022 - April 9, 2023
・Spring Season: April 10, 2023 - May 7, 2023

Hours:
・Winter Season: (Ski Center) 7: a.m. - 7:15 p.m. / (Slopes) 8:00 a.m. - 5:00 p.m.
・Spring Season (Weekends, Sundays and holidays): (Ski Center) 7:00 a.m. - 6:00 p.m. / (Slopes) 8:00 a.m. - 4:00 p.m.
・Spring Season (Weekdays): (Ski Center) 7:00 a.m. - 5:10 p.m. / (Slopes) 8:00 a.m. - 4:00 p.m.

*Operating periods and hours are subject to change depending on weather and other factors.
*Season varies from year to year.
Closed: No holidays during the operating period

GALA Yuzawa can fulfill various wishes such as seeing snow, skiing, and walking on snow-covered mountains. If you are coming from Tokyo, we recommend using the JR TOKYO Wide PASS, which is available only for foreign tourists.

*Information at the time of publication was updated in December 2022. Please contact the facility directly for the latest information.
Written by: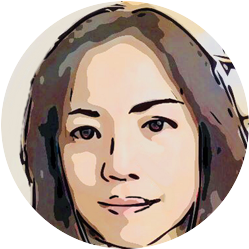 Recommended places to stay near GALA Yuzawa
*This information is from the time of this article's publication.
*Prices and options mentioned are subject to change.
*Unless stated otherwise, all prices include tax.