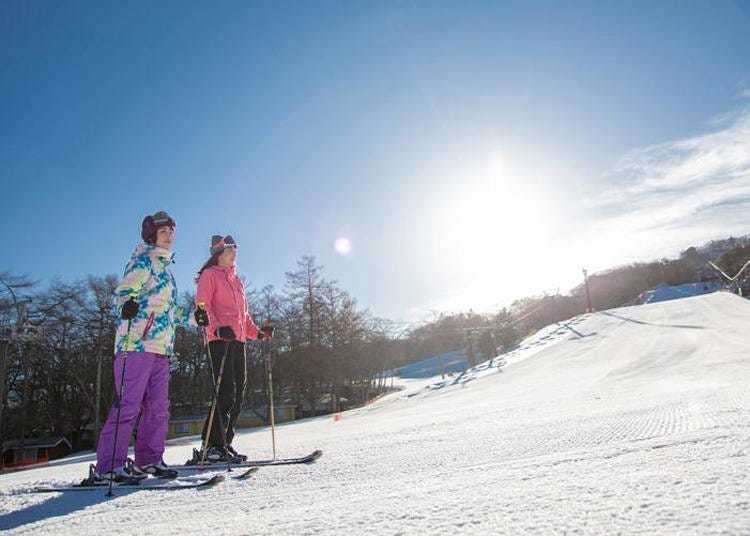 Karuizawa Prince Hotel Ski Resort is one of the easiest accessible ski areas from Tokyo. Perfect for beginners and snowbirds alike, this Karuizawa ski resort offers a huge range of fun activities for children and adults alike, making it a popular winter destination.

Here, we will introduce a two-day Karuizawa ski trip getaway that'll have you enjoying some fun in the snow!

* Karuizawa Prince Hotel Ski Resort is implementing measures against Covid-19.
Skiing at the Karuizawa Prince Hotel Ski Resort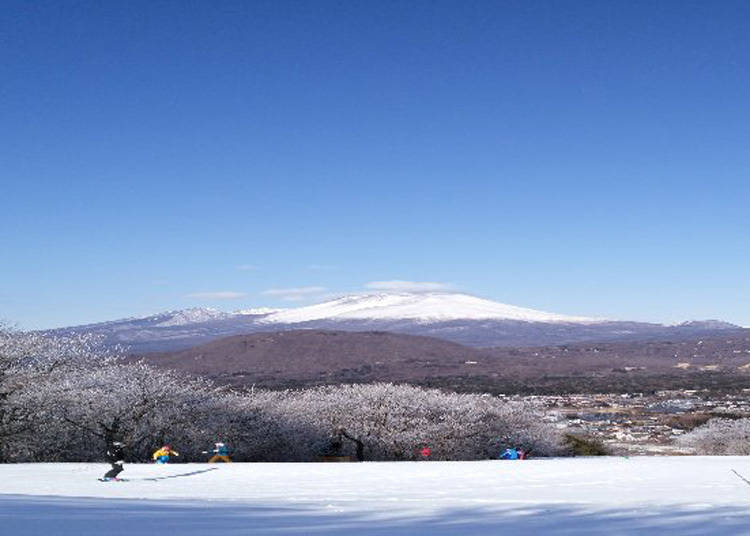 Karuizawa Prince Hotel Ski Resort is the earliest-opening snow resort in Nagano Prefecture and among Japan's first to open. For the 2020-2021 ski season, it is open from November 3, 2020 until April 4, 2021, so you can even extend your ski trip through early spring.
10 Ski Courses and a 1.2km-Long Slope Perfect for All Abilities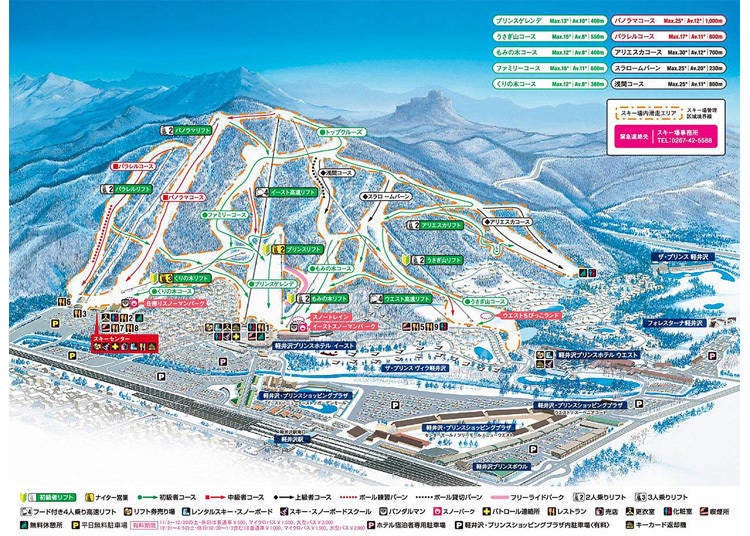 Karuizawa Prince Hotel Ski Resort has 10 various courses that range in level, from beginner to advanced. The open scenery overlooking Mt. Asama and the panoramic views at the summit are truly breathtaking.

Courses include the beginner-friendly Kurinoki Trail, Prince Trail, Usagiyama Trail, Family Trail, and Mominoki Trail; the Parallel Trail and Panorama Trail for intermediate skiers; and the Alyeska Trail, Asama Trail, and Slalom Trail for advanced skiers.

From smooth courses that are easy to ski, to more advanced courses with maximum slope angles of 30 degrees, there is a balance in the variety of trails available. You can select your course according to your ability level.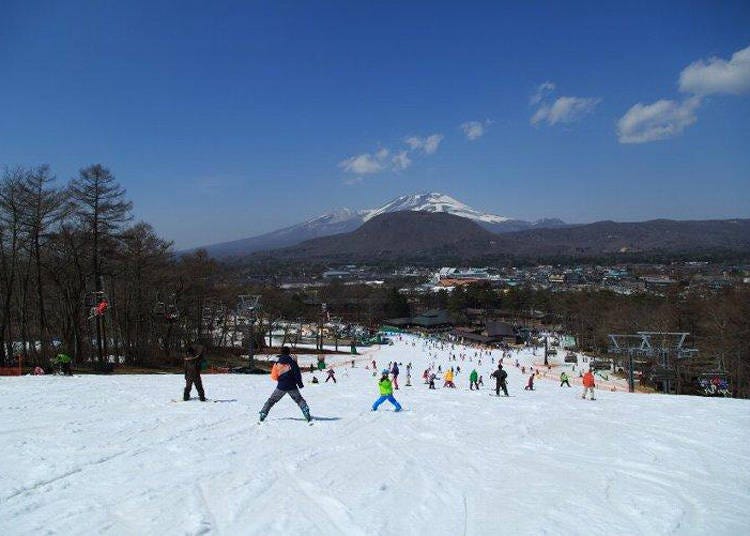 The Prince Trail is the main trail. It is a wide, open space with a gentle slope, and the recommended course for beginners and less-experienced skiers. From 4:00PM to 8:00PM, it is transformed into the Night Slope, where you can enjoy a beautiful nighttime view of Karuizawa.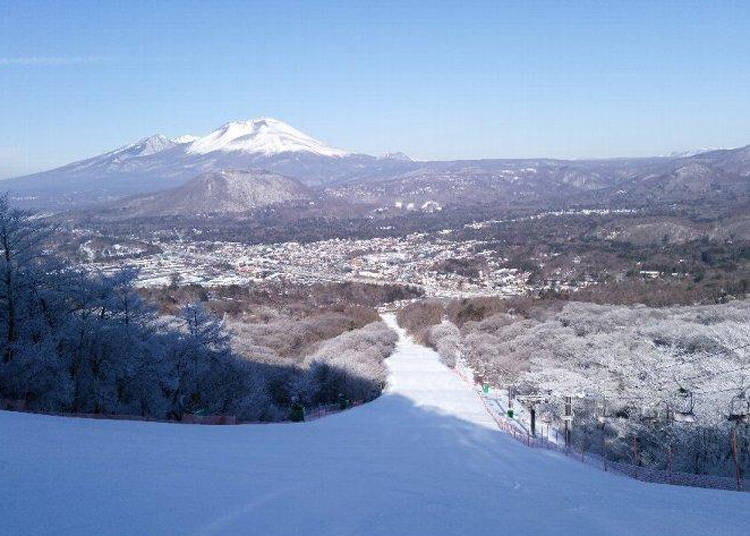 The recommendation for intermediate skiers is the Panorama Trail. This trail leads down to Mt. Asama, about 1000 meters away, and has one of the most wonderful views. It is the longest course in the ski area, allowing you to enjoy even more skiing and the view of Mt. Asama blanketed in snow. It also makes a great photo spot, with the perfect views for your social media feed.
Karuizawa Prince Hotel Ski Resort Rentals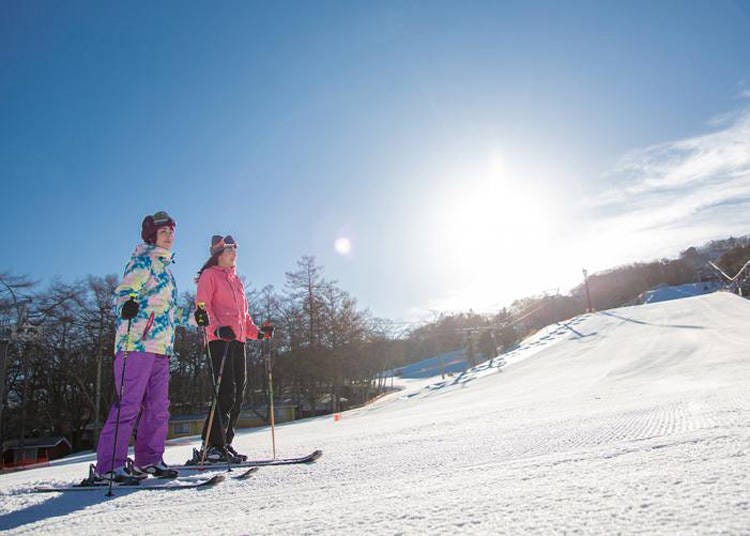 Ski-wear and equipment are available for rent or purchase, so you don't need to bring anything on your trip.

You can rent a 1-day Set, which includes skis or snowboard, at 5500 yen for adults or 4000 yen for children (elementary school students), and ski-wear (tops & bottoms included) at 4000 yen for adults or 3000 yen for children (elementary school students) 3000 yen (prices include tax). Gloves, goggles, and hats are sold separately.
Ski Lift Overnight Stay Plan: A Great Value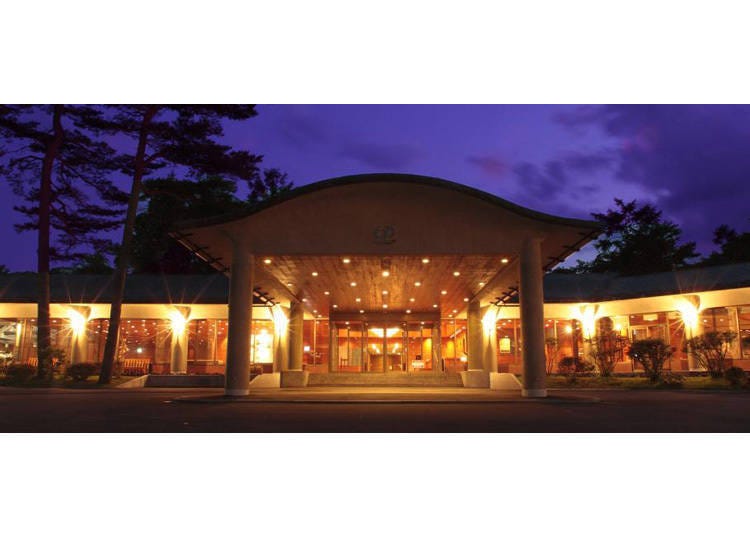 For a two-day ski trip, securing a place to stay is a must. It is recommended to get an Overnight Stay Plan with Ski Lift Ticket. This includes a Karuizawa Prince Hotel Ski Resort lift ticket and accommodation at one of their facilities.

There are four hotels operated by Prince Hotels & Resorts that you can stay at: The Prince Karuizawa, Karuizawa Prince Hotel East, Karuizawa Prince Hotel West, and The Karuizawa Asama Prince Hotel.

There are a wide variety of accommodations available, so you can plan an enjoyable trip, whether with the family, as a couple, or for an outing with friends.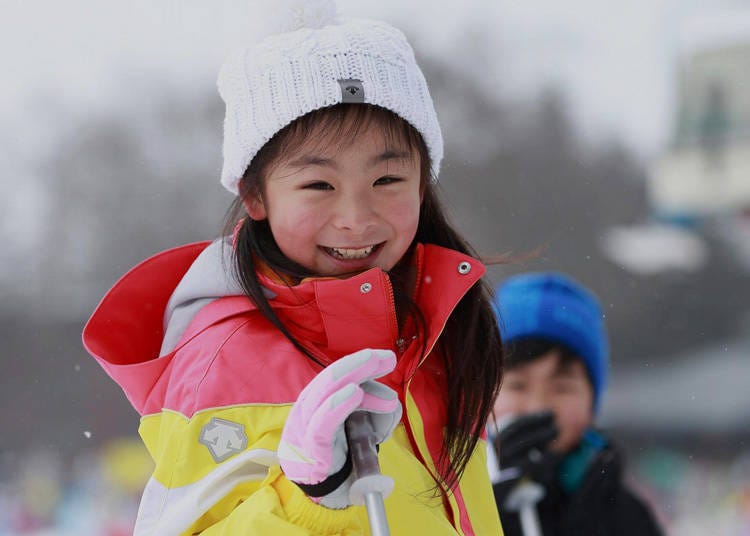 There are also discount services available, such as the Kids Free Program, which offers free lift tickets for children elementary school age and younger. There are also free weekday lift discounts for 20-year-olds.

There is a children's area called Snowman Park, where young children can go sledding and tubing, and play in the snow safely.
Next to the Karuizawa Prince Shopping Plaza - Boasting Over 240 Shops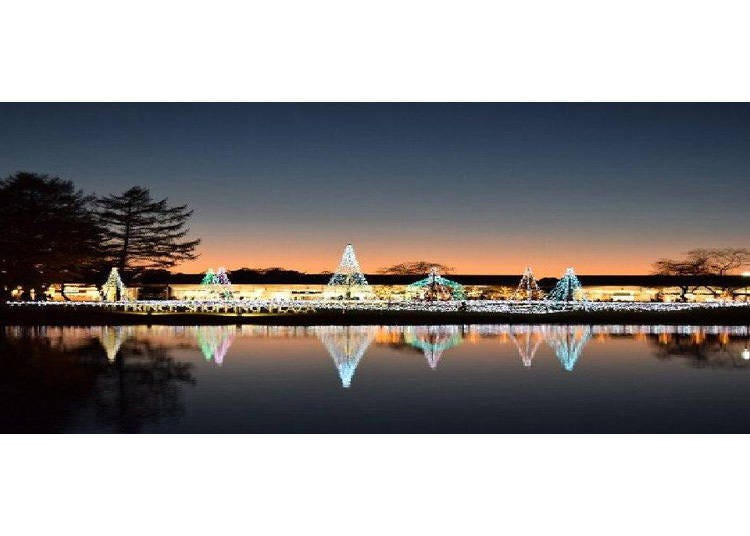 After enjoying your stay near the slopes and getting in plenty of ski time, you can continue the fun with shopping, a soak in the hot springs, and local Shinshu gourmet.

And with Karuizawa Prince Shopping Plaza nearby, there are plenty of things to do after skiing, guaranteeing an undoubtedly satisfying trip.
Easy Access via Train and Bus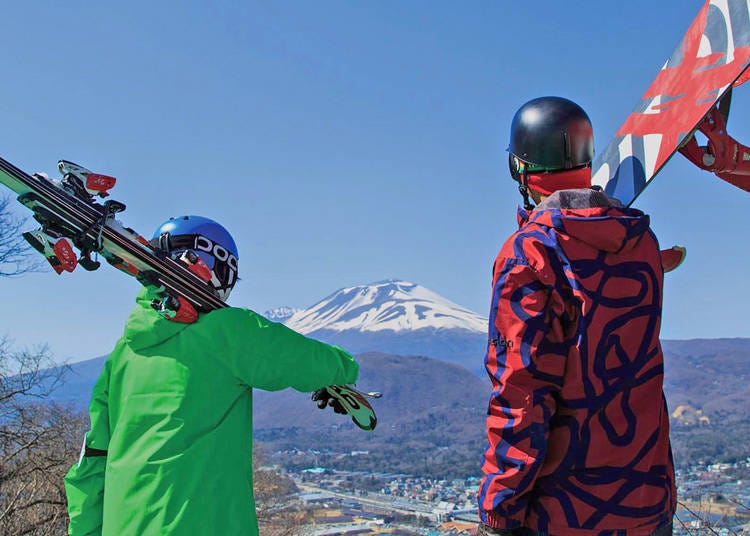 Karuizawa Prince Hotel Ski Resort is located about 1 minute by taxi from Karuizawa Station South Exit on the Hokuriku Shinkansen (via Nagano), or about 10 minutes on foot.
You can take the Hokuriku Shinkansen directly from Tokyo Station to Karuizawa Station. There is even a free shuttle bus that runs between Karuizawa Station South Exit and Karuizawa Prince Hotel Ski. Please note it runs daily only during certain seasons.

The Karuizawa Prince Hotel Ski Resort, located just one hour away from Tokyo, is the perfect spot for a fun and convenient ski trip.

Ski equipment and clothing rentals are also available in increments of 4 hours, so you can enjoy shorter one-day trips as well. For a place for a fun and convenient ski trip in Karuizawa, this is the place to check out.
Measures against Covid-19
☑All facilities and equipment cleaned/disinfected
☑Disinfection after each guest
☑Disinfectant/sanitizer provided
☑Fresh air is circulated regularly
☑Partitions installed
☑Staff wear masks/perform temperature checks/gargle
☑Admission restrictions; reservation system implemented
☑Entry refused to anyone who is feeling unwell
☑Masks required/temperature check enforced
Karuizawa Prince Hotel Ski Resort

軽井沢プリンスホテルスキー場

Address

Karuizawa, Karuizawa-machi, Kitasaku, Nagano

Phone Number

0267-42-5588

Reserve a Lift ticket in advance

[Advance] Prince x Tokyu x NSD Multi-Resort Premium Lift ticket

1-Day Ticket

Adult

Weekday

The ticketing website is available only in Japanese. Please use a translation plugin to view it in your language.
Check with our partner site as the latest rates, details and conditions may vary.
Recommended Hotels in Karuizawa
Address

Karuizawa, Karuizawa, Nagano, 389-0193
View Map

Nearest Station

Karuizawa Station (Hokuriku Shinkansen Line / Shinano Railway)
30 minutes on foot

Hotel Petit Riviere Karuizawa

ホテルプティリヴィエール軽井沢

Address

Nagakuraaza Shiozawa 709-2, Karuizawa, Nagano, 389-0111


Nearest Station

Naka-Karuizawa Station (Shinano Railway)

*This information is from the time of this article's publication.
*Prices and options mentioned are subject to change.
*Unless stated otherwise, all prices include tax.