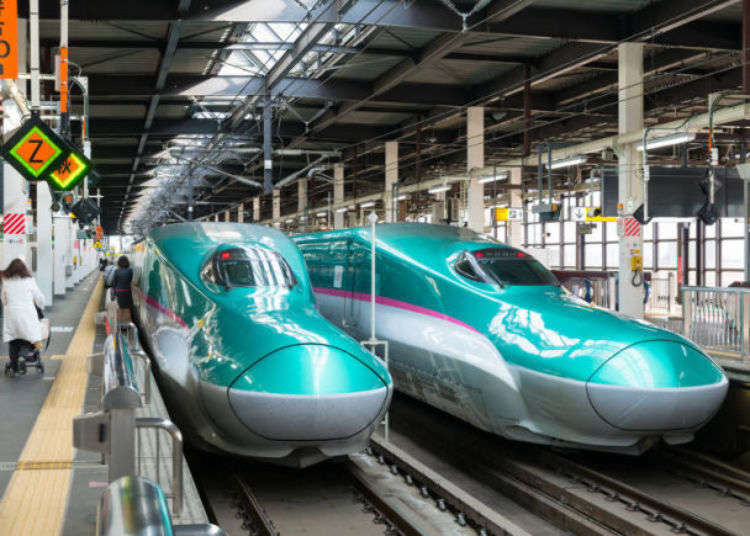 The Shinkansen bullet train is one of the best ways of getting from Tokyo to Sendai. Comfortable, sleek, and offering outstanding service, it's like flying while you're still on the ground.
Getting from Tokyo to Tohoku - Japan's Great Northeast
The JR Tohoku Shinkansen can whisk you from Tokyo Station to many of the different areas in Tohoku in a matter of hours.

Depending on the type of Shinkansen you choose, the boarding time may vary. You can also select the Shinkansen that will bring you to your destination as quick as possible, so you can arrive in Tohoku in less time than expected.

After sightseeing in Tokyo, Tohoku is the perfect place to spend your time relaxing, surrounded by the greenery and beautiful rivers that flow through there. The Shinkansen is a great way to travel around the Tohoku Region.

Here we'll share how to get to the major cities in Tohoku and what to do while there. Let's dive right in!
How long does it take to get from Tokyo to Tohoku?
From Tokyo to Sendai Station:

Roughly 90 minutes
From Tokyo to Morioka Station:

Around 2 hours
From Tokyo to Yamagata Station:

About 2 hours 40 minutes via the JR Yamagata Shinkansen
Getting from Tokyo to Sendai - the Largest City in Tohoku!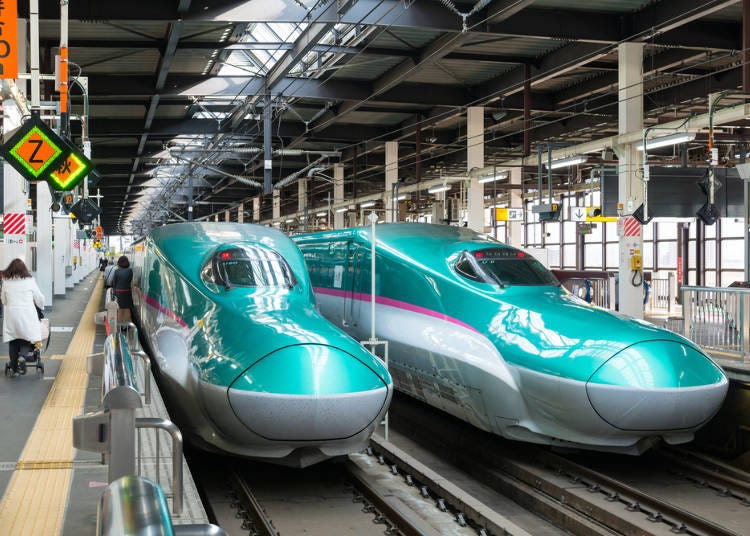 Shinkansen "Hayabusa"
The JR Tohoku Shinkansen "Hayabusa" and "Yamabiko" trains run from Tokyo Station to Sendai Station. A regular reserved seat costs 11,000 yen during the regular travel period.

When riding the Tohoku Shinkansen from Tokyo to Sendai, you'll love gazing out at the mountain scenery from the seats on the left, including the Azuma Mountains and Mount Adatara. Once in Miyagi Prefecture, you can also see the Zao Mountains.
Foreign Visitors Can Use the Japan Rail Pass to get from Tokyo to Tohoku!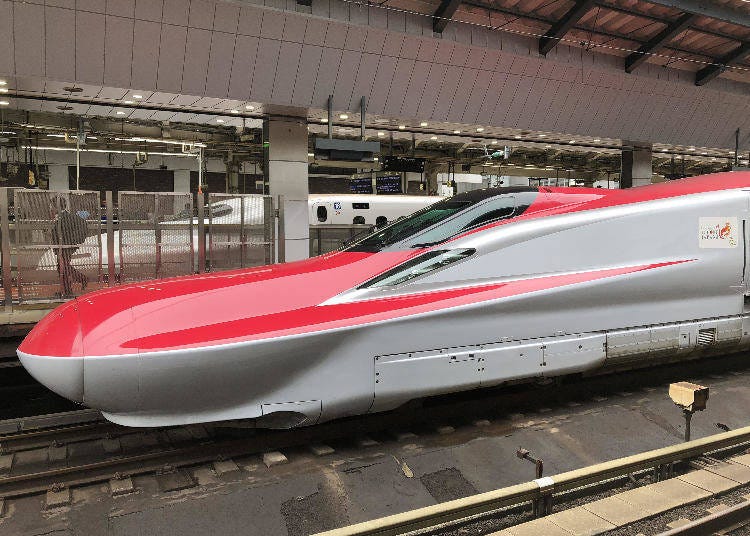 You can also get from Tokyo to Sendai via Shinkansen "Komachi," a beautifully streamlined red bullet-train line.
The Japan Rail Pass is a discounted train pass jointly provided by six JR Group companies and is only available for purchase by foreigners traveling to Japan.

It is the most economical ticket available and allows you to travel all over Japan by rail, including Shinkansen.

You can use most lines except for "Nozomi" and "Mizuho" lines on the Tokaido, Sanyo, and Kyushu Shinkansen lines, which are not included in the ticket.

Nonetheless, this pass is a fantastic deal. There are two types of passes, one that enables the use of green cars, and the other for ordinary cars. You can purchase a Japan Rail Pass for 7, 14, or 21 day periods.
1. Historical Sites in Sendai: Masamune Date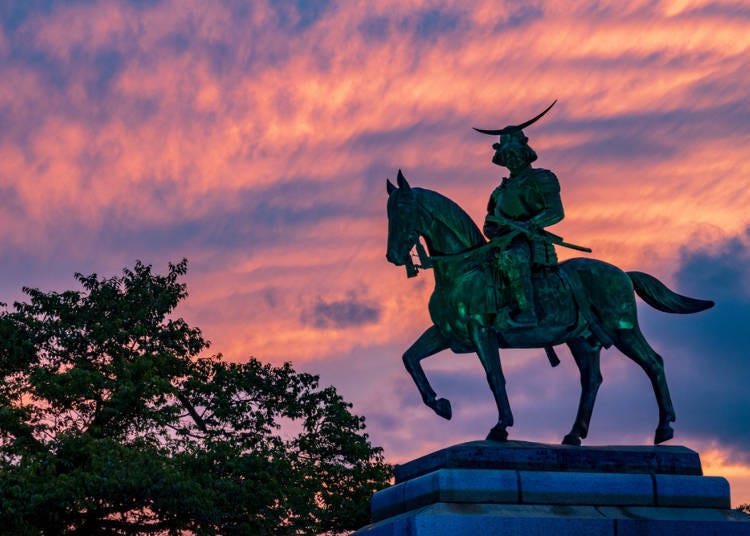 Sendai City is the largest city in Tohoku, with a population of over 1 million, and was founded by Date Masamune in the 1600s.

There are many historic sites in the city, such as the Sendai Castle Ruins and the Equestrian Statue of Date Masamune, as well as Zuihoden, where Masamune is said to be buried.

There is also the Sendai Tanabata Festival, which is held every year from August 6th to 8th and known as one of the three major festivals of Tohoku. At that time, the city will be decorated with colorful Tanabata decorations made from Japanese paper.
2. Things to Do in Sendai: Famous Ox Tongue and Relaxing Hot Springs
The first dish you will want to try when visiting Sendai City is their famous ox tongue! Oxtongue is a Sendai original dish, created in 1948 by Keishiro Sano, the owner of the first ox tongue restaurant, Tasuke.

Unlike regular grilled ox tongue, seasoned ox tongue is aged for a couple of days, matured, and cooked over hot charcoal right before it is served to the customer. The best way to enjoy ox tongue is as a set meal that included barley rice and oxtail soup. There are many ox tongue shops in Sendai, so please give it a try!

Tohoku is rich in natural resources and is known as a treasure trove of hot springs. You can easily visit these hot springs by planning a day trip to Sakunami Hot Spring, located in the upper part of the Hirose River, or to the historic Akiu Hot Springs.
3. Visit Matsushima: One of the Three Most Beautiful Views of Japan - Day Trip from Sendai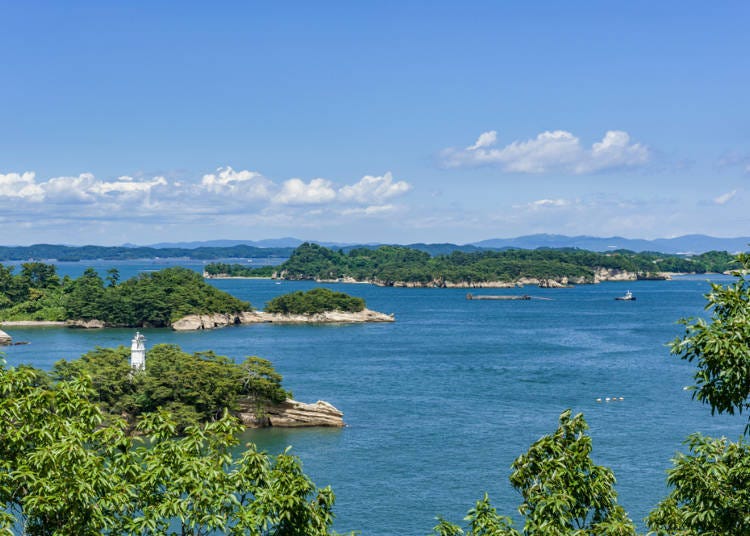 About 30 minutes from Sendai Station via the JR Sengoku Line, Matsushima is one of the most scenic areas of Japan. You can see many views throughout the year of over 260 islands, big and small, in Matsushima Bay.

There are also pleasure boats that tour Matsushima Bay for about an hour for a stunning view from right atop the sea. You can also see historic buildings built by Masamune Date, such as Zuiganji Temple and Godaido.

From autumn to winter, you can enjoy fresh "kaki," or oysters, another Matsushima specialty. Recently, it has become fashionable to enjoy all-you-can-eat grilled oysters at "kakigoya," or oyster bars.
4. Visit Morioka: Northern City Filled with Nature and a View of Mount Iwate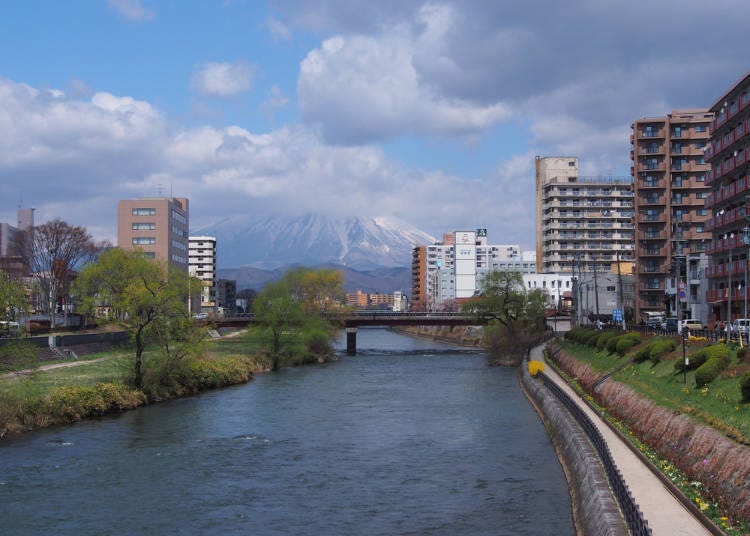 The Shinkansen from Tokyo Station to Morioka Station runs about two times per hour. The price is 14,540 yen (regular reserved seats, regular time).

Beautiful rivers such as Kitakami River and Nakatsu River flow through the center of the city, and you look towards the west, you can see Mount Iwate in all its magnificence.

On the bank of the Nakatsu River is The Bank of Iwate Red Brick Building, designed in 1911 by Tokyo Station designer, Tatsuno Kingo. It is quickly gaining popularity thanks to its nostalgic atmosphere.

Morioka also has a lot of handmade crafts such as Nanbu Ironware, Nanbu Stencil Dye, and home-spun items, so it is a great city to do souvenir shopping.

The "Morioka Sansa Odori," held every year from August 1st to 4th, is a highly energetic festival of taiko drumming and dance. There is also a "wa-odori," or ring dance that anyone can join. So feel free to jump in and add dancing to the memories of your trip!
4. While In Morioka: Wanko-soba Challenge - How Many Can You Eat?
Morioka has long been famous for its noodles, with three kinds unique to Morioka: Morioka reimen, wanko-soba, and jaja-men.

Wanko-soba is probably the most unusual of the three, as the waiter stands next to you and refills your bowl of noodles one after another. When you are full, close the lid before he adds more noodles to the bowl to indicate you are done.

The style may vary depending on the store, but one common way to enjoy it is by switching up the flavor of each refill using various condiments. If you want to eat a lot, it is essential to eat only the soba noodles and not drink too much soup. How many bowls can you eat?
5. What to do in Morioka: Sightseeing Farm & Hot Springs in the Suburbs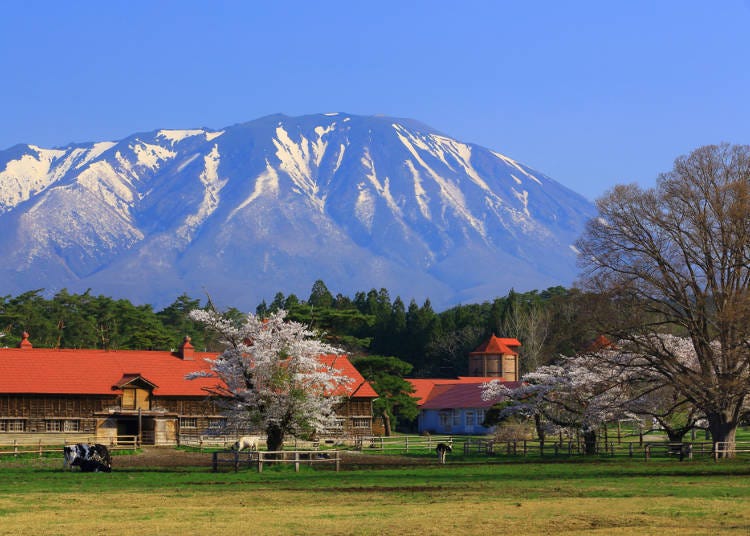 Koiwai Farm is located in Shizukuishi, a 30-minute drive from Morioka City. Established in 1891, this is one of Japan's leading sightseeing ranches and is located at the foot of the Iwate Mountains. It took several decades to complete the necessary maintenance to make it the beautiful farm that it is today.

Here you can enjoy leisure activities and gourmet food at Koiwai Farms. Plus, you can participate in one of the various guided tours for adults, in which you can visit different buildings and historical spots of this farm that has been designated an Important Cultural Property of Japan.

Go for a relaxing soak at one of Koiwai Farm's beautiful hot springs. You can take a day trip to Amihari Onsen, known for its open-air baths, Tsunagi Onsen, with its large public hot spring baths on the shores of Lake Gosho, and Oshuku Onsen, which is located in a peaceful mountain village.
小岩井農場

Address

36-1 Maruyachi, Shizukuishi, Iwate-gun, Iwate-ken

Phone Number

019-692-4321

Business Hours: 9:00AM~5:00PM
Fee: 800 yen
Regular Holidays: None
There is also the JR Tohoku Shinkansen "Hayabusa" line that runs once per hour from Tokyo Station to Shin-Aomori Station (17,150 yen for regular seats, regular time) and the JR Yamagata Shinkansen "Tsubasa" which also runs about once per hour (11,000 yen for regular seats, regular time).

Temperature-wise, Tohoku is much cooler than Tokyo, and may even get snowfall in autumn and winter, so make sure to note the season you are traveling and dress accordingly.
Text by: SHOE PRESs
*This information is from the time of this article's publication.
*Prices and options mentioned are subject to change.
*Unless stated otherwise, all prices include tax.
Limited time offer: 10% discount coupons available now!