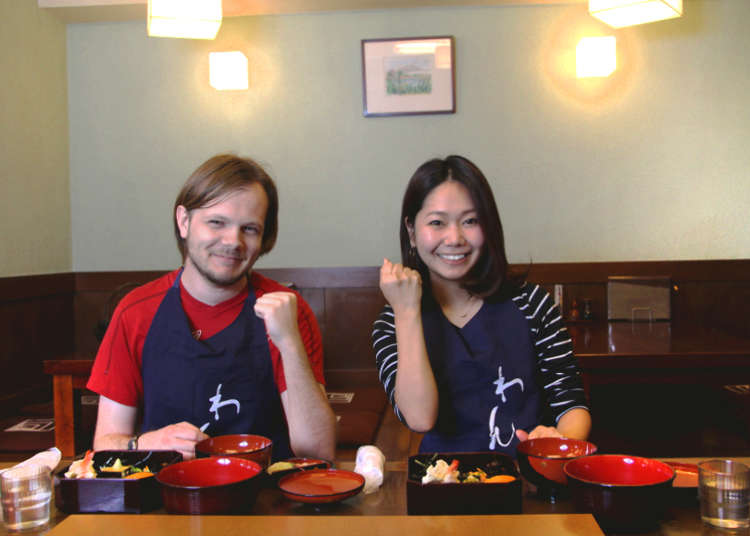 Have you ever heard of the wanko soba? This style of Japanese soba (buckwheat) noodles is originating from the Iwate prefecture, in the North of Japan's main island. According to the stories, this dishes goes back to four centuries ago, when restaurants were looking for a way to provide all-you-can-eat noodles at an affordable price.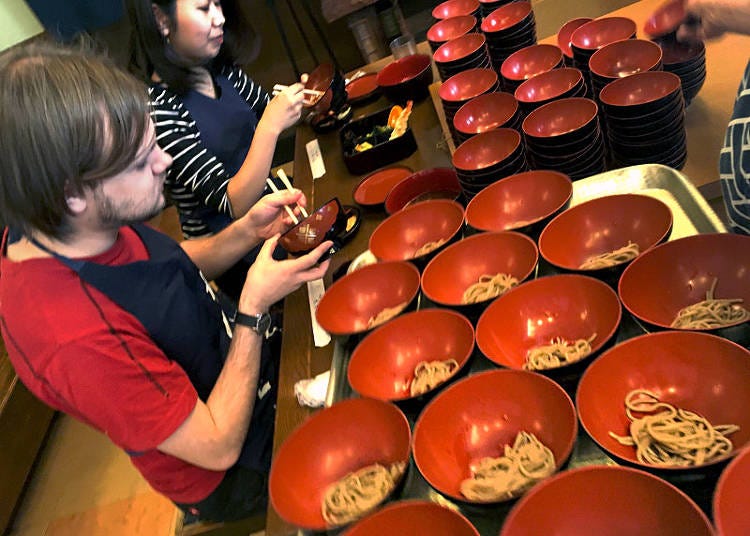 The wanko soba system is quite easy to understand: the customer sit down at a table and is provided with a bowl. He will be served a small portion of soba, each corresponding from 1/8 to 1/15 of a normal dishes – it all depend on the restaurant. Condiments are also available to put some variety in the taste: daikon radish, salmon roe, nameko… However, if you are in the "contest" state-of-mind, I would recommend not using these as they might fill out some precious empty space in your stomach.

Once served, you must eat your soba quickly, and you will be reserved by the waitress standing next to you. The process will continue and end only when you slide the lid on your bowl. But beware: be too slow, and you might end up with a new portion to eat!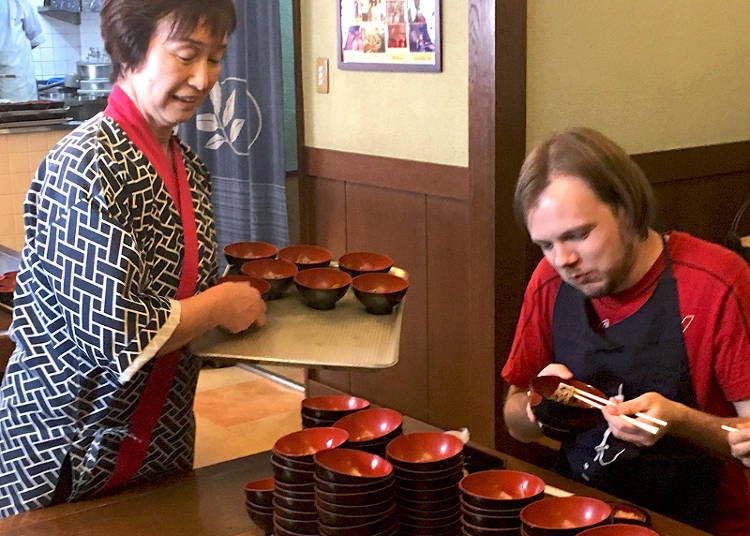 According to the waitress who served me my meal, women usually eat an average of 60 bowls, against 80 for men. However, it is already quite a lot as it represents more than five times what would be a normal meal. So, in order to be in the best condition, I strongly recommend to skip or only eat a light breakfast or lunch, depending on when you want to undertake the challenge.

As this was the first time I was trying wanko soba, I didn't really know what to expect. When we started, everything seemed quite easy. Cheered by the waitress chanting "Hai! jan jan. Sore, mou ippai" between each portion - a way to congratulate and encourage you to take one more serving - you are quickly taken into the game.

Before you even realize it, you have already eaten more than 50 bowls. Until that point, I actually felt quite alright: the portions are not that big and, as you have to keep a sort of "rhythm", you don't feel satiated that quickly. However, it is after 80 that I started to feel that things were getting more complicated: they were just piling up in front of me and it seemed that it would never end.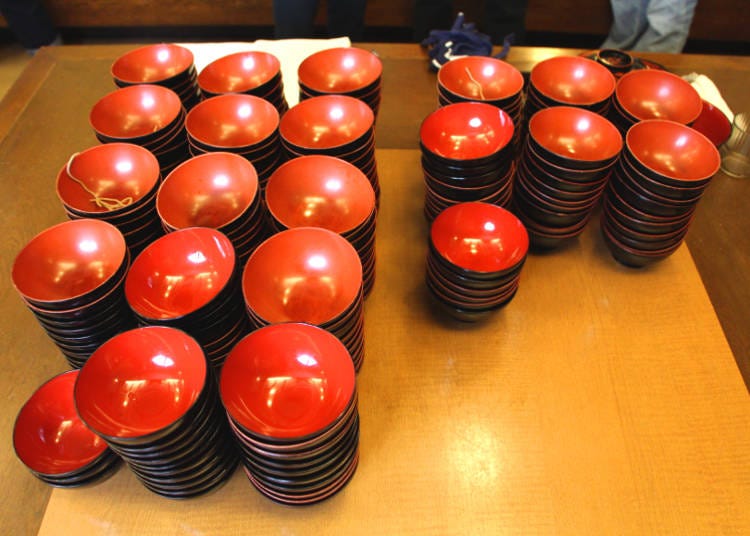 Around 120, each new serving became like a fight with myself, with two questions resonating inside me: "What am I doing?" and "How far can I actually go"? Needless to say, the latter took over my mind and I actually was able to reach 143 servings, all of that in about 20 minutes. Then, by quickly putting the lid on my bowl, I showed the waitress that… one more bite wouldn't be possible. In front of me was standing 14 rows of ten bowls each, plus a smaller one on the side: an ode to my gluttony.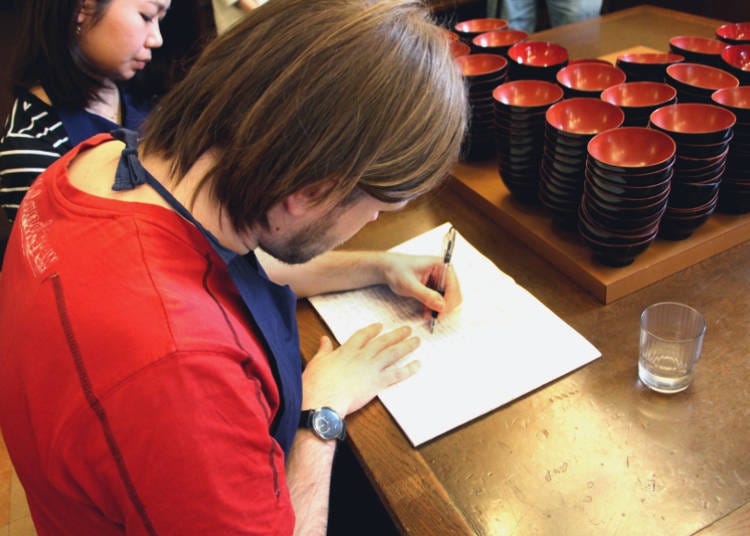 Then, while I was wondering why I did that, a weird sense of pride of achieving such a good score came over me, especially on a first try. This allowed me to put my name and achievement in a dedicated book, with a simple comment: fun, but tough. However, I am well far behind the restaurant's best score, which was achieved by a young student: 465 bowls. How is it even humanly possible? I have no idea. But at least I had the chance to try a quite unique experience, especially in Tokyo. Try it if you dare!
わんこそば たち花

Address

〒221-0065 Kanagawa Prefecture, Yokohama, Kanagawa Ward, Hakuraku, 5-13
Written by: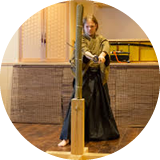 *This information is from the time of this article's publication.
*Prices and options mentioned are subject to change.
*Unless stated otherwise, all prices include tax.
Limited time offer: 10% discount coupons available now!