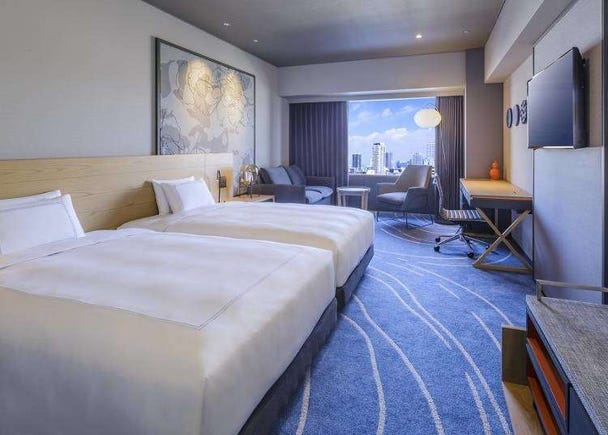 With great shopping and food to be had, Osaka's bustling southern district of Minami has draws plenty of tourists from all over the world. Dotonbori, Shinsaibashi and Namba are all close by, and it's easy to get to from Kansai International Airport. It's pretty close to Universal Studios Japan, too, so securing a hotel in the area will make for really smooth sightseeing. With that in mind, we'll cover five such handy hotels.
Connected to Namba Station, great for shopping! Swiss Hotel Nankai Osaka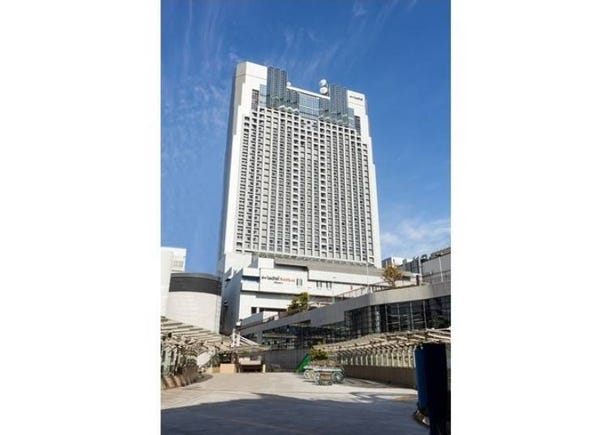 This hotel is above Nankai Railway Namba Station with passage to the Osaka Metro Namba Station and is a single train stop from Kansai Airport. Staying here makes for an easy time sightseeing in Osaka and the surrounding area. It has stylish, modern rooms, some combining both Japanese and western styles, culminating in an impressive mix of lodgings. The rooms have expresso machines, free Wi-Fi and other amenities for maximum comfort.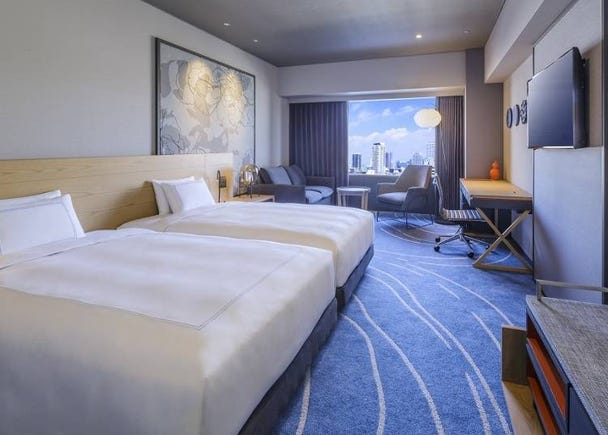 Staying in a Swiss Select Room as pictured above grants you free access to the gym, pool and sauna
A room that combines both Japanese and Western styles
Have a relaxed restaurant breakfast with a great view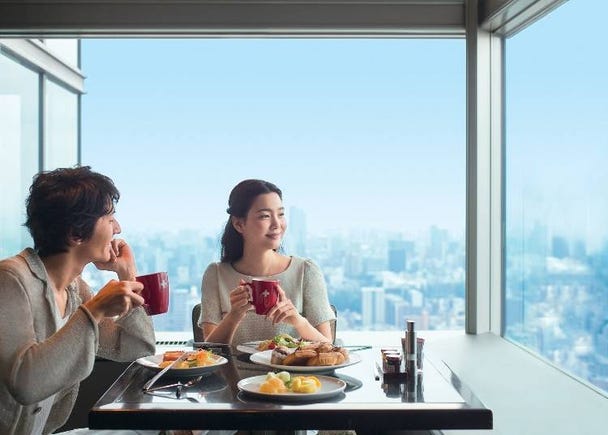 Breakfast is served in the restaurant at the top floor. The high vantage point affords you a wide view of the city while you enjoy your buffet, and depending on where you sit, you can see Osaka's famous Abeno Harukas, as well as the mountains of Nara and Ikoma.
スイスホテル南海大阪

Address

5-1-60 Namba, Chuo-ku, Osaka

Phone Number

06-6646-1111

Hours: Always Open
Closed: Always Open
Close to stations and sightseeing: Hotel Nikko Osaka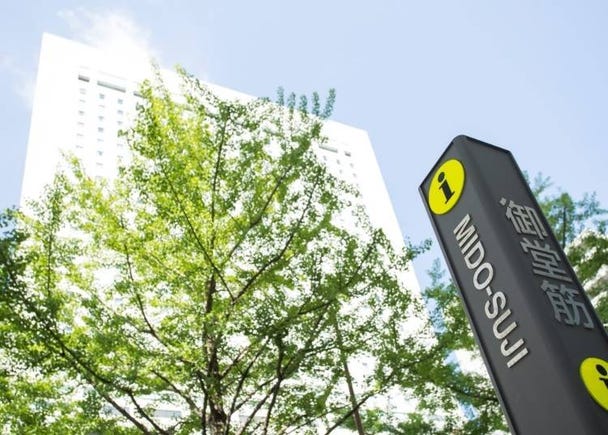 Facing Osaka's main street of Midosuji, this hotel has passage to Osaka Metro Midosuji Line and Nagahori Tsurumi-ryokuchi Line's Shinsaibashi Station, making it perfect for a sightseeing base. It's also within walking distance of areas great for shopping and eating, such as American Village and Dotonbori.
Extra space through versatile furniture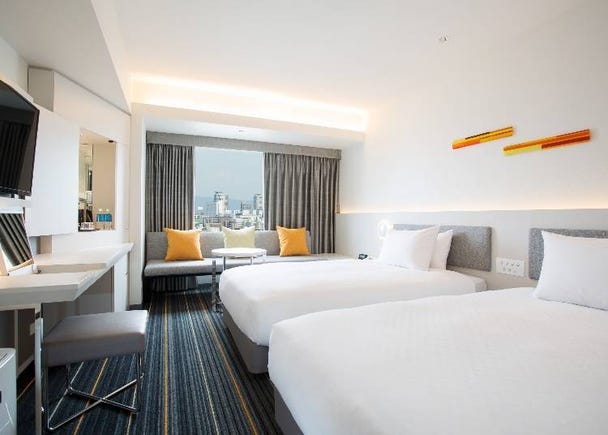 The "Superior Floor" has a classy design that makes use of the ginkgo tree's leaf colors, making clever use of Midosuji's symbolic plant. The room assures high quality sleep with beds from famous manufacturers. Furthermore, the Nikko Premium Floors were added at the top of the building in 2017, occupying the 28th to 30th floors. By combining single and double rooms, they offer luxuriously spacious lodgings over 42 square meters in area.
The highest quality room, the Nikko Premium Twin
Enjoy Japanese meals with high quality dashi and hand-made croissants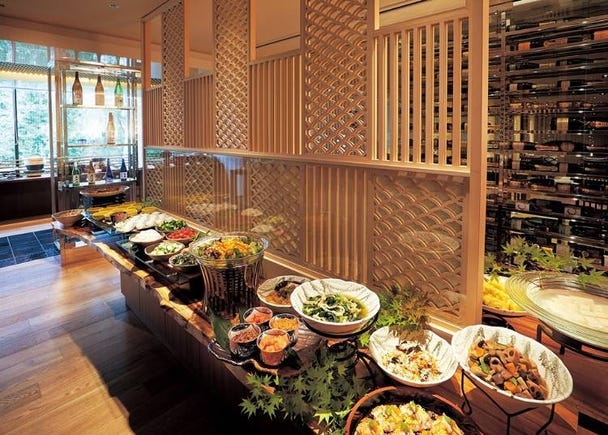 Breakfast is a buffet from a combination of Japanese and western dishes. On the western side, there are over 80 items available, including their hand-made croissants. On the Japanese side, they have a powerful lineup of dishes based on dashi made with Donan natural kombu and Kagoshima bonito flakes.
ホテル日航大阪

Address

1-3-3 Nishi Shinsaibashi, Chuo-ku, Osaka

Phone Number

06-6244-1111

Hours: Always Open
Closed: Always Open
Great selections for breakfast and dinner: Hotel Monterey Grasmere Osaka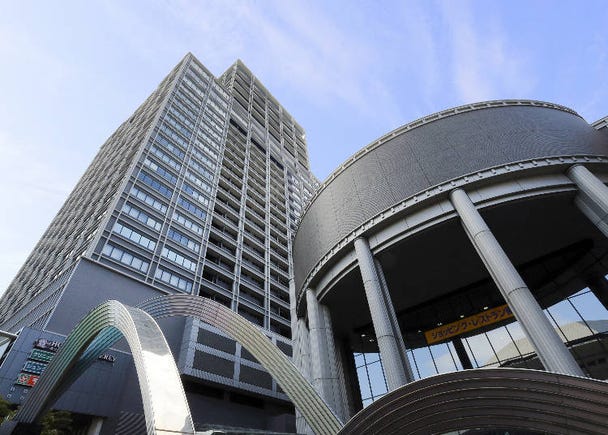 Conveniently located within walking distance of three Osaka Metro lines (Yotsubashi Line, Midosuji Line, Sennichi Mae Line) at Namba Station, the Kintetsu Hanshin Osaka Namba Station, and the Nankai Namba Station.
Rooms that excel in both design and relaxation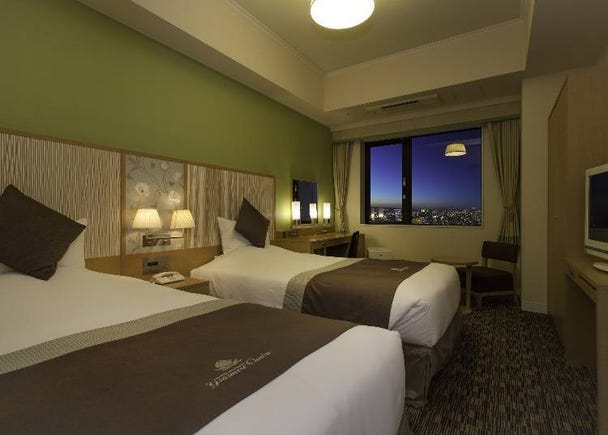 A bright, welcoming Standard Twin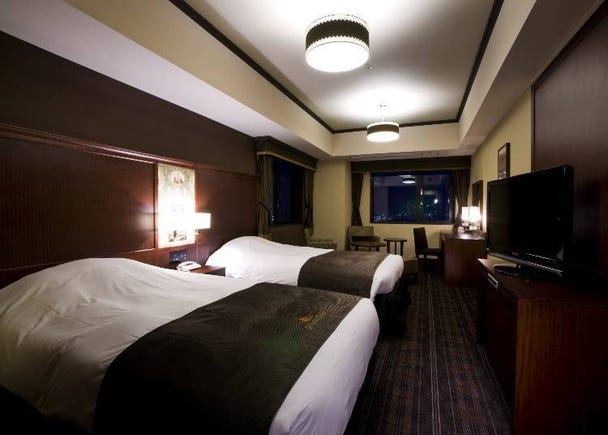 A Connor Twin, with a traditional, British air about it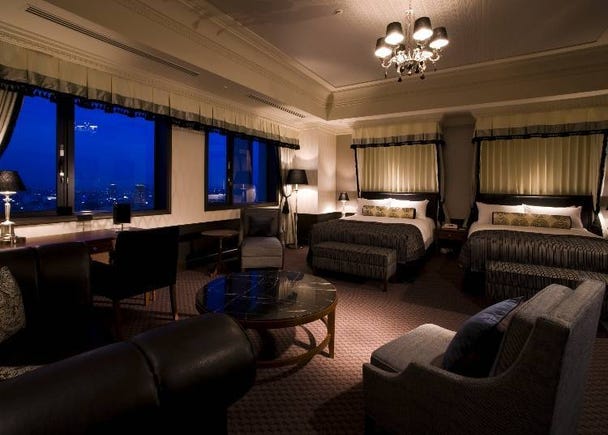 The chic, stylish interior of the Premium Twin
The rooms are modeled after manor rooms, with extra effort put into the furniture. They have high class beds, as well as air purifiers with humidifiers. Breakfast is a combination of Japanese and western dishes, eaten in the banquet room in a buffet style. The chefs will make popular dishes in front of the guests, from egg dishes to takoyaki, the Osaka favorite.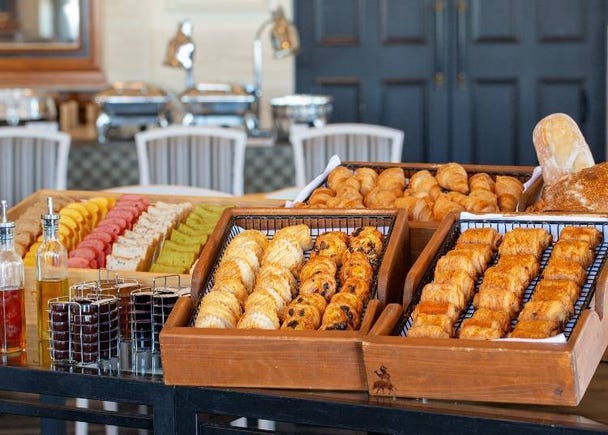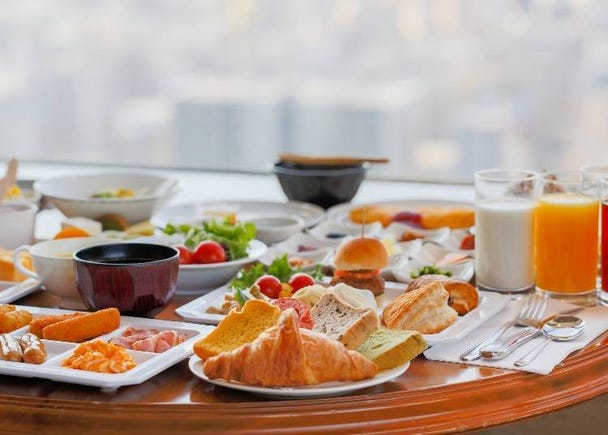 Enjoy a quality meal while watching the changing scenery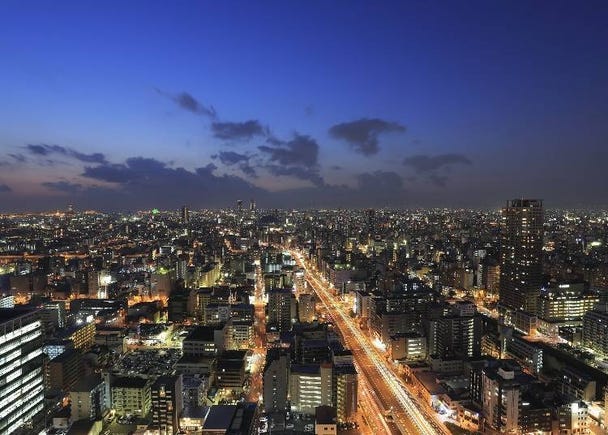 The view from Escale, the restaurant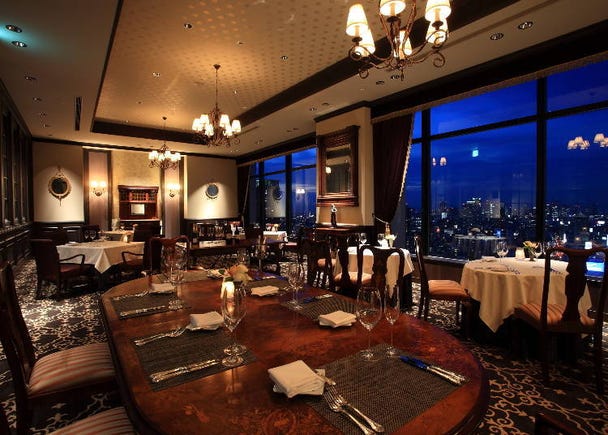 The Escale interior
The 22nd floor is where all the restaurants are, with an excellent view of beautiful night scenery. Of particular note is the luxuriously decorated Escale, often reserved for special days.
Hotel Monterey Grasmere Osaka

ホテルモントレ グラスミア大阪

Address

1-2-3 Minatomachi, Naniwa-ku, Osaka

Phone Number

06-6645-7111

Hours: Always Open
Price: Night for one: 10,000 yen or more
Closed: Always Open
The first in Japan! The art-filled lifestyle hotel, Moxy Osaka Honmachi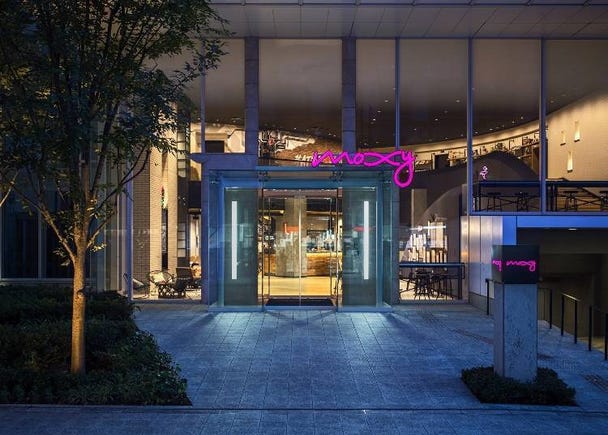 This is a new brand hotel started by Marriott International, seeking to make a hotel with a stylish design and reasonable prices. Positioned in one of Osaka's central business areas, Honmachi, it boasts convenient access to Umeda, Shinsaibashi, and Namba.
A wide open lobby that's also a workspace and lounge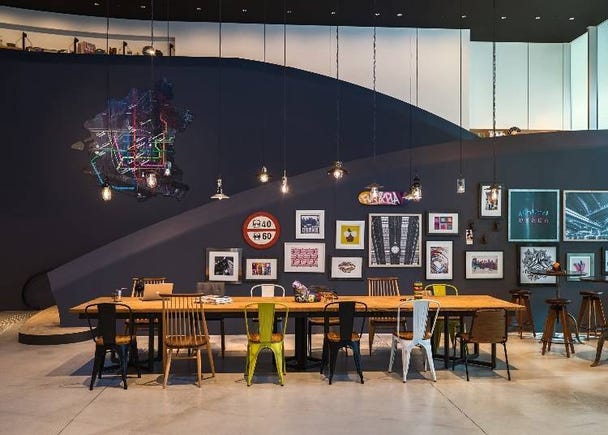 The wide open lobby-lounge is filled with modern art and unique furniture, as though it were a trendy café. They also have well-brewed coffee and light meals that can be ordered to go, board games, and all sorts of other services. The rooms themselves, about 16 to 27 square meters, forgo closets in favor of peg walls where you can hang your clothes. The objects and furniture also have a certain cuteness to them, encouraging attachment.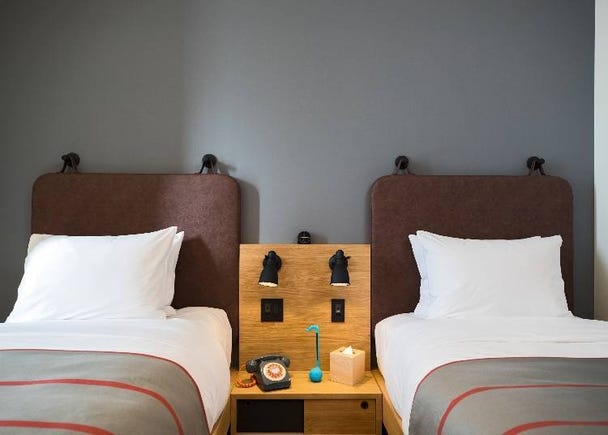 Enjoy a buffet of arranged noodles with fruits and bread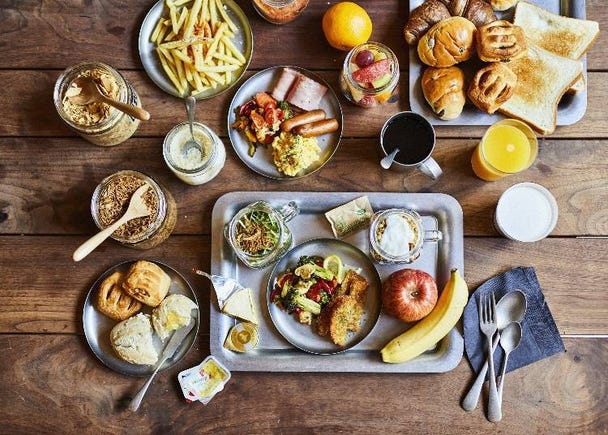 Breakfast is a buffet style, where diners can partake in all the fruit, bread, and cereal as they want. In the noodle bar, you can select your favorite noodles and arrange them with whatever toppings and spice you like.
モクシー大阪本町

Address

2-2-9 Kawaramachi, Chuo-ku, Osaka

Phone Number

06-6204-5200

Hours: Always Open
Price: Night for One: 14,256 yen or more
Closed: Always Open
Experience modern Japanese rooms and amazing breakfast: Hotel Felice Shinsaibashi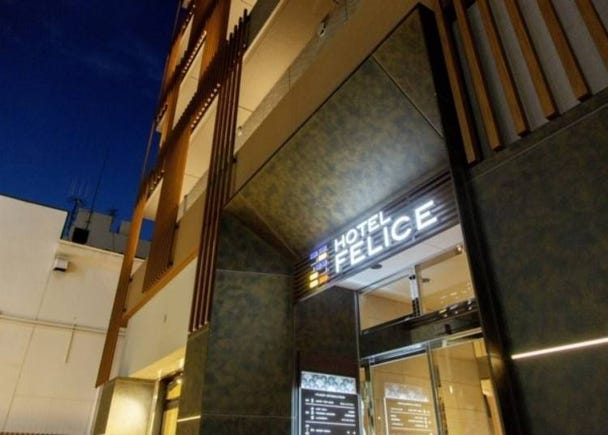 Located conveniently 3 minutes by foot away from Osaka Metro's Shinsaibashi Station, this hotel opened in October 2018. It also has a smooth route to the airport. From Nankai Railway's Namba Station, which is next to Shinsaibashi Station, Kansai International Airport is only 40 minutes by express train. Another element in its favor is how it modernizes classic Japanese atmosphere.
Stretch your legs and relax in the wide bath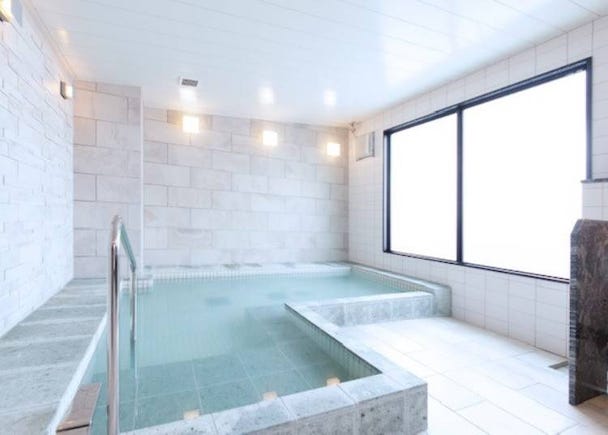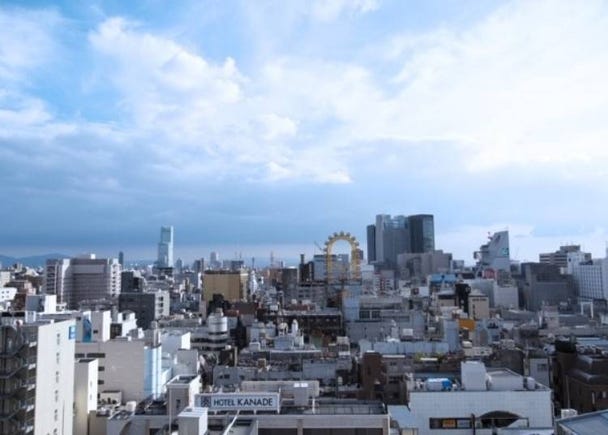 The ENISHI SPA on the thirteenth floor is a large, accommodating bath that allows you to relieve travel fatigue. Furthermore, the view from the rooftop bar "Sorairo" is a sight to see with a drink.
Showers that give you a deep clean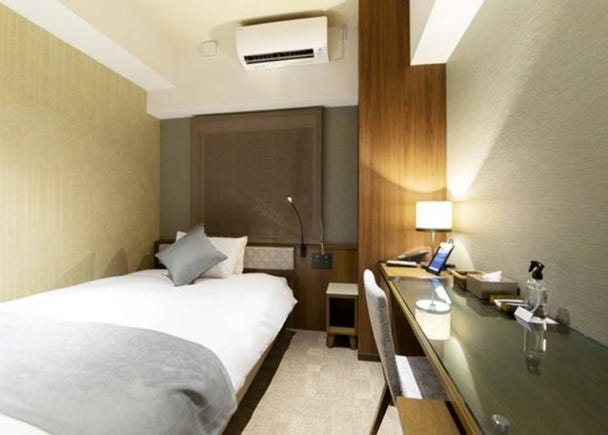 The compact, yet open-feeling single room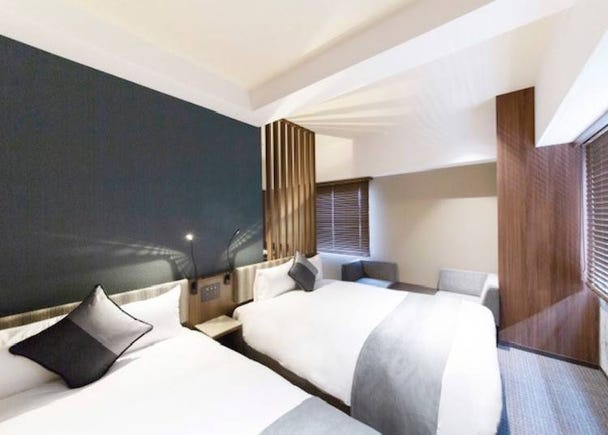 The comforting, relaxed deluxe twin room
Much like the exterior, the rooms have something of a laid back, Japanese atmosphere to them. What's more, each room is outfitted with a shower head that generates tiny bubbles, said to clean the very pores of the skin. Breakfast, made under the supervision of the Michelin one star restaurant Sennari Sushi, is a combination of Japanese and western meals in a buffet style, prepared with quality rice and dashi.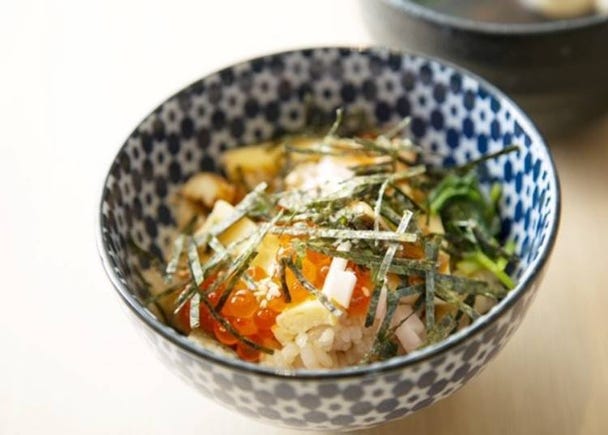 Hotel Felice Shin-saibashi

ホテルフェリーチェ心斎橋

Address

1-17-11 Higashi-Shinsa-bashi, Chuo-ku, Osaka

Phone Number

06-6281-8000

Hours: Always Open
Closed: Always Open
Text by:copyz
*This information is from the time of this article's publication.
*Prices and options mentioned are subject to change.
*Unless stated otherwise, all prices include tax.