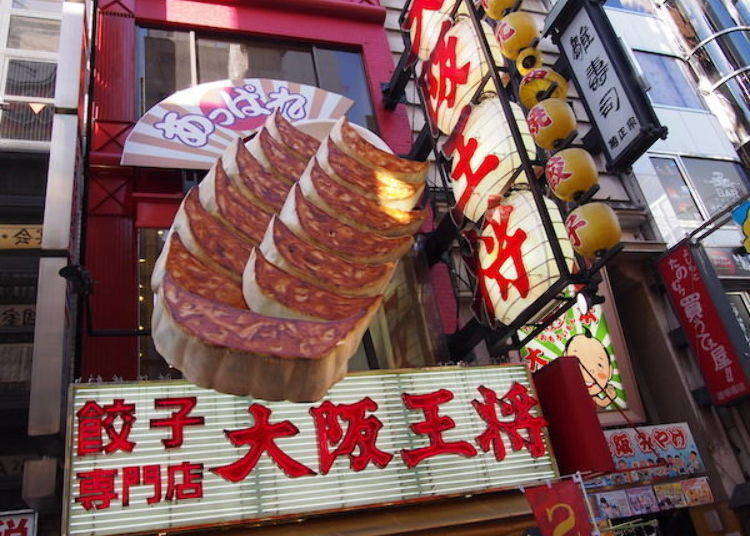 Over the past few years, trips to Osaka have become more popular than ever, with many looking forward to visiting the city's Dotonbori area.

In the middle of south Osaka, this great sightseeing spot near the river is full of history, literature, food, theater, temples, and signboards, all of which add to its fascinating appeal and make it a great spot for exploring the town.
What's so special about Dotonbori Osaka?
Dotonbori is said to be the most "Osaka-like" area of this city of water. The canal that is the Dotonbori River was completed in the early part of the Edo Period in 1615 by Nariyasu Doton and Yasui Douboku. It flourished as a red-light district and centered on its theaters.
Where is Dotonbori in Osaka?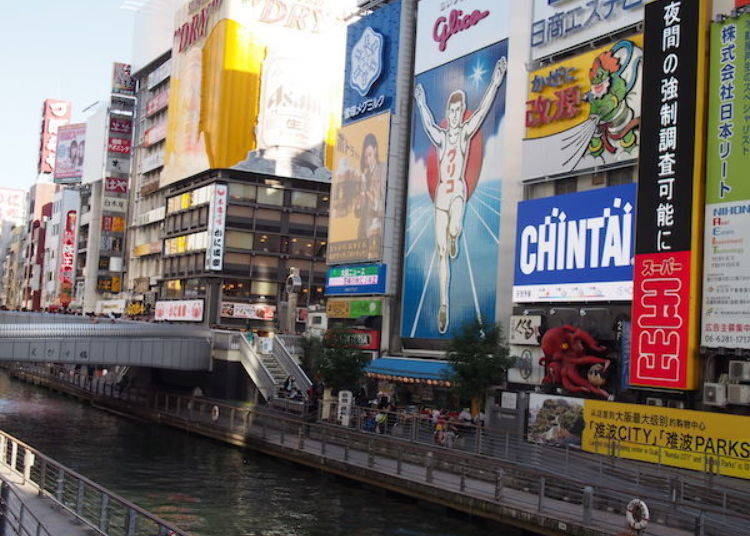 Dotonbori is about a 4-minute walk from Exit 14 of Namba Station on the Osaka Metro Midosuji Line. The best way to access Dotonbori is to walk east from the Midosuji side to the Sakaisuji side.

When you stand at the Midosuji side of the Dotonbori Bridge, you will be welcomed by a huge Glico signboard. The eastern Ebisu Bridge is the busiest spot in Osaka.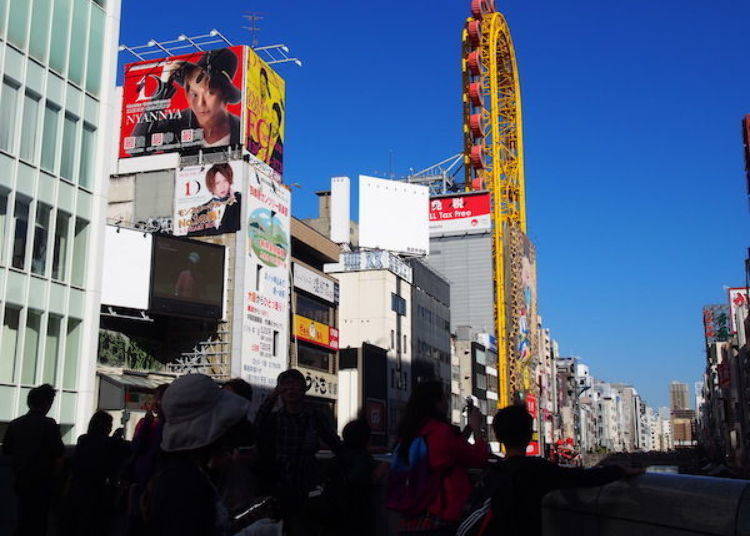 ▲The flashy, colorful Ferris wheel of the Don Quijote store on the northern shore of Dotonbori as seen from Ebisu Bridge
Finding Great Food in Dotonbori Amid Osaka's Bustle
▲The Namba Subway Station on the Midosuji Line is the most convenient way to get there. It is an underground shopping center connected with the Kintetsu and Nankai terminals, and can be quite complicated, but aim for Shinsaibashi Exit 14 (North).
Kani Doraku Honten is at the southeast corner of Ebisu Bridge, with a huge, flashy billboard of a crab with moving legs. At the shop front are costumed performers.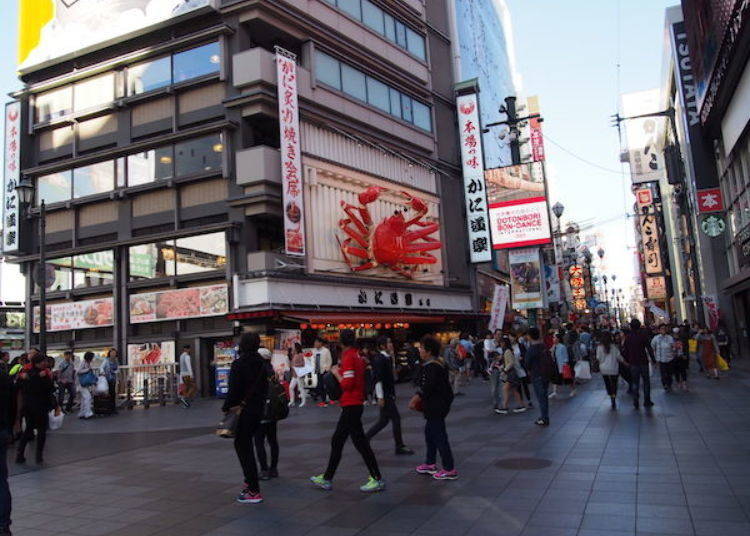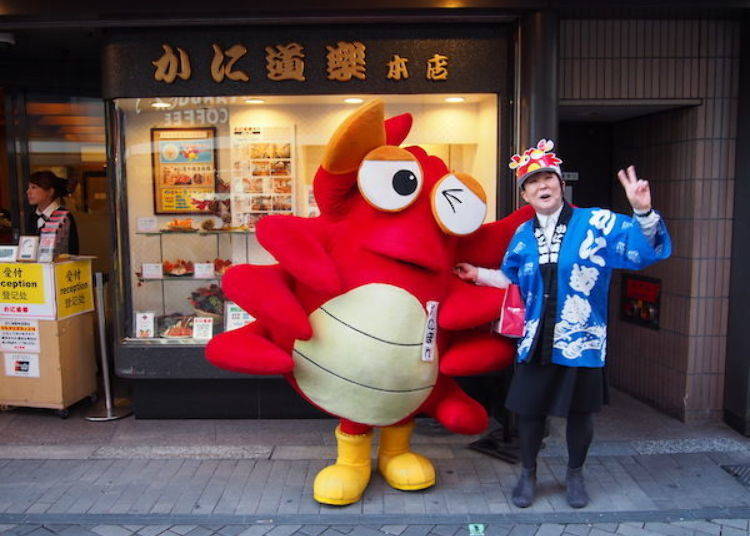 A large crab restaurant where you can also hold parties, made known by the TV commercial song "Tore Tore Pichi Pichi Kani Ryori" by Kida Taro, also known as 'Naniwa no Mozart.' The most popular item of the first floor stand is the charcoal-grilled king crab, which is ¥900 for a 2-piece pack.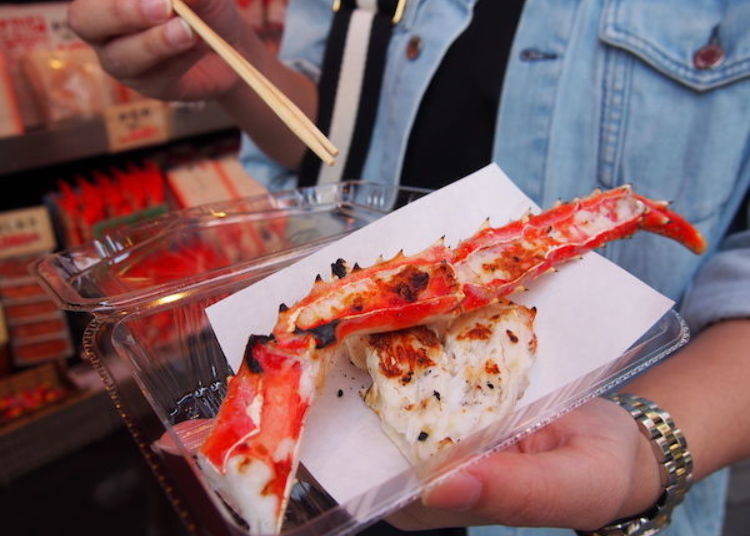 A traditional Kabuki theater since long ago, Shochikuza boasts an impressive modern European architecture. Kani Doraku is located diagonally across the Ebisu Bridge from there.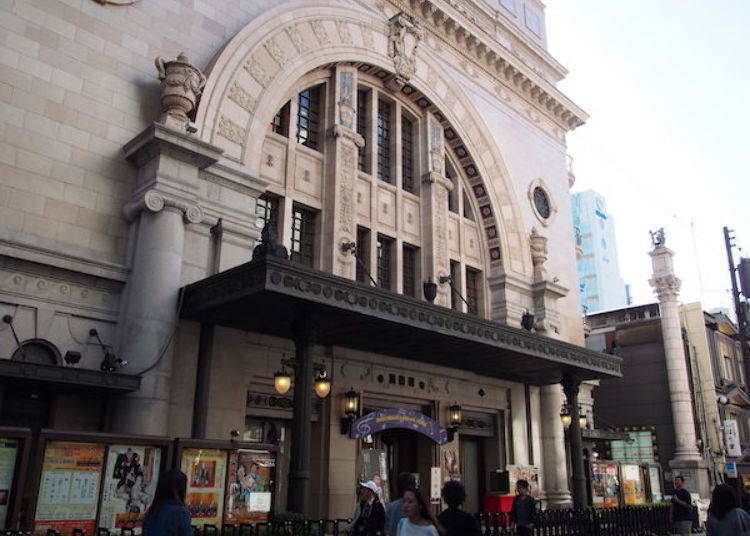 Takoyaki restaurants are the most frequented in Dotonbori, with shops lined up right next to each other. Two such neighboring shops with completely different atmospheres from each other are Akatako and Kukuru, which you will see right upon entering Dotonbori from the Midosuji side. What is also interesting is that they both claim to be Number 1!

There seem to be some differences, of course, such as the texture of the dough and tempura, the size of the onions and octopus, the toppings and sauce, and the price for 8 pieces: either ¥650 or ¥700.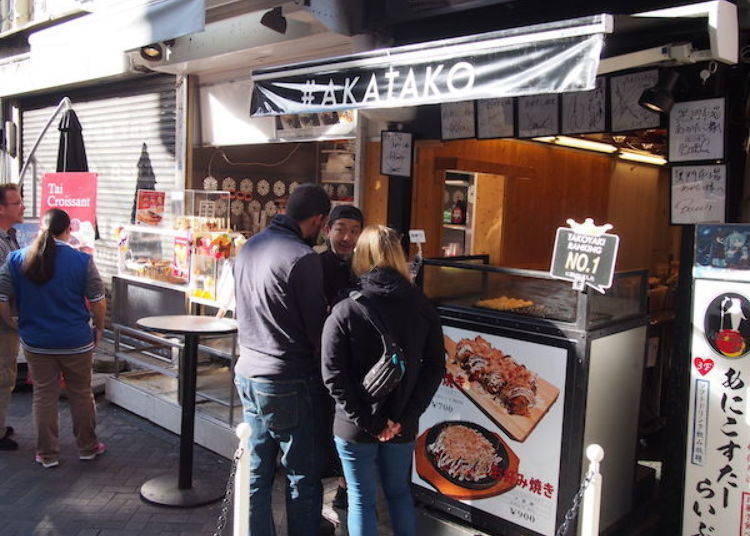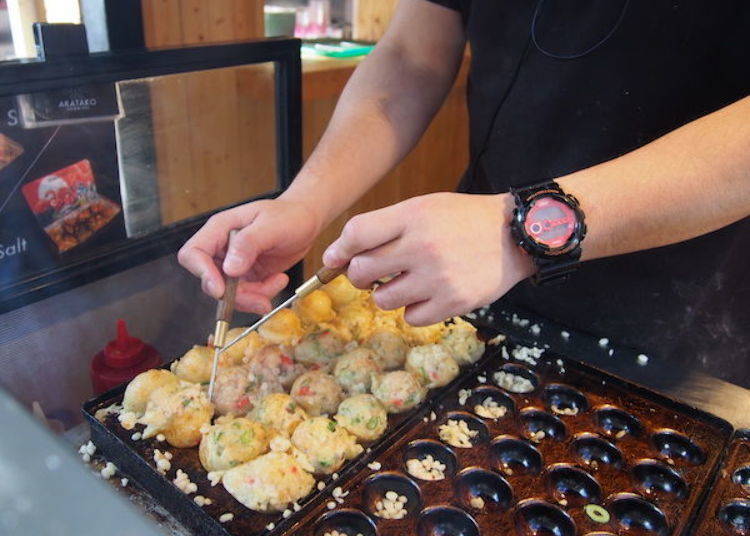 ▲The splendid copper-colored tokoyaki of #Akatako.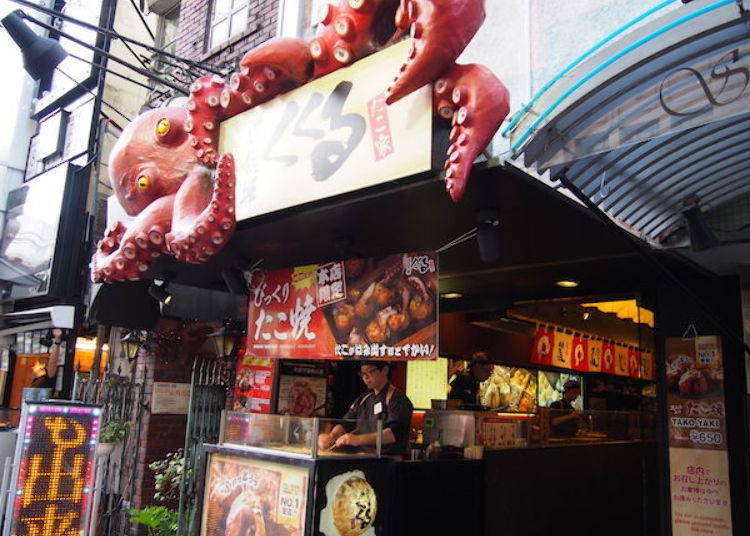 ▲Takoyaki shop Kukuru has a huge octopus signboard protruding from the front of the store
Looking closely I found a shop called Odori-dako which impressively fits a whole octopus per piece. Four of these high-quality pieces are ¥500 (tax included), and ticket vending machines are available in four languages: Japanese, English, Chinese, and Korean.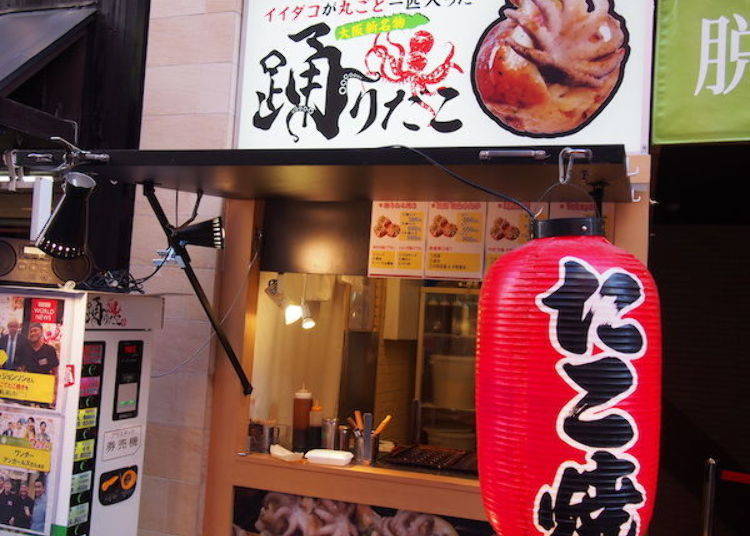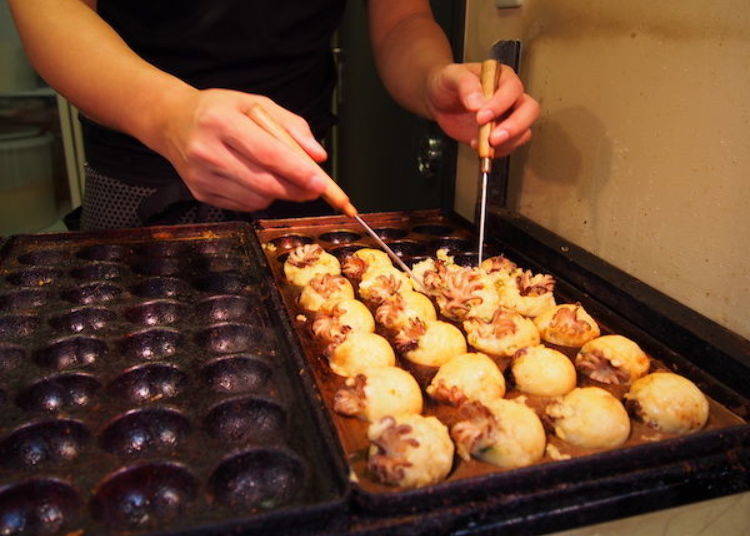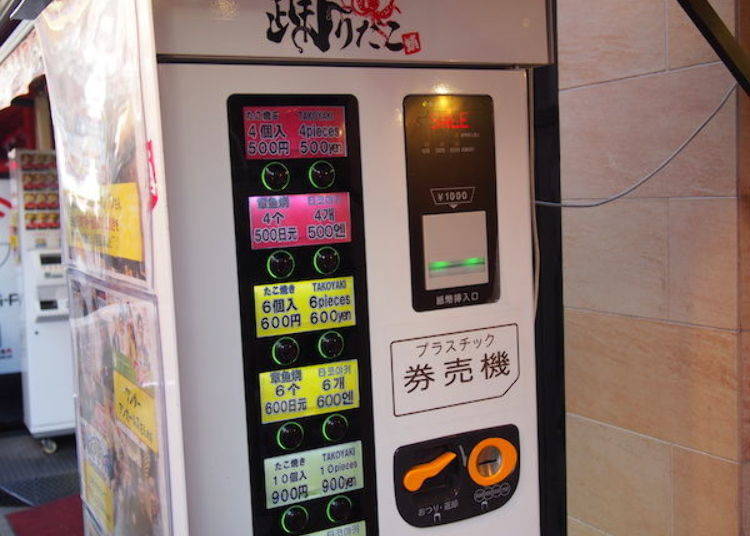 Continuing on....Select Meat Shop, Western Grill, and a Curry Shop in Dotonbori
The most famous, long-established shop of Dotonbori is Harijyu Dotombori Grill, located at the southeast corner of Dotonbori and Midosuji, and is in such a prime location you can even tell your taxi driver, "Take me to the front of Harijyu."

On the first floor of the Dotonbori side are two entrances, one to a Sukiyaki and Shabu-shabu tatami-style restaurant, and the other to a Western grill.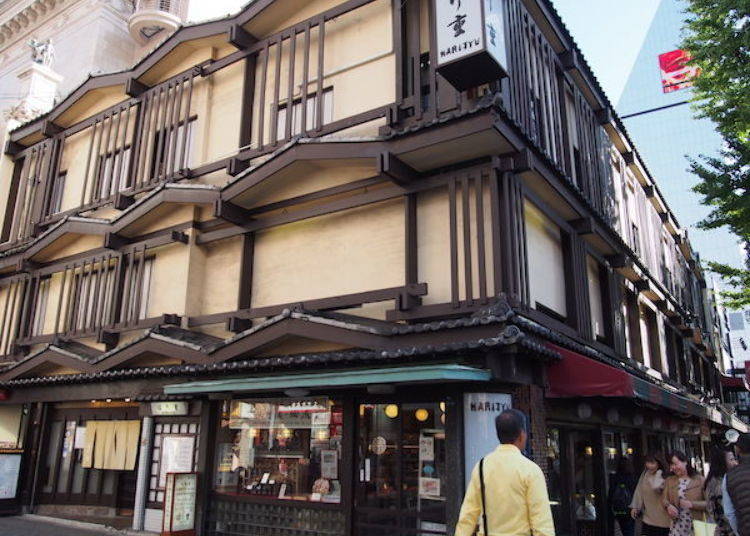 The curry shop is located at the Midosuji side. This shop sells set meals from curry rice to cutlets, and is always lively with a comfortable atmosphere for everyone.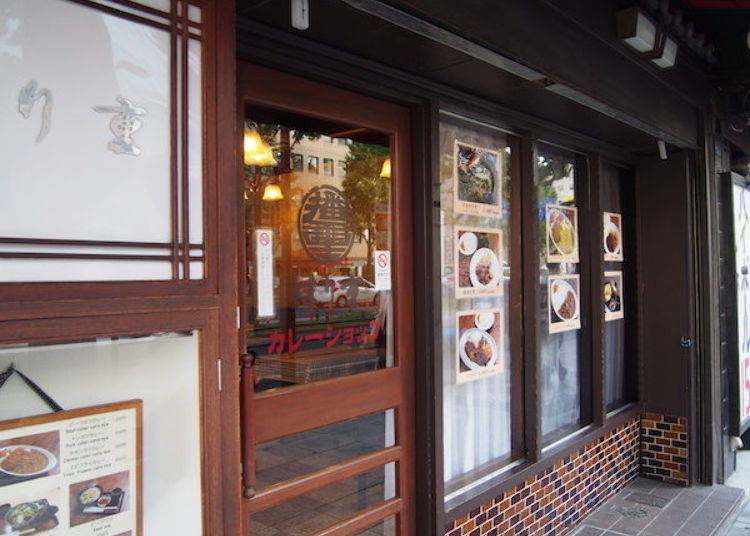 One of the unique popular menu items is the "Beef 1," ¥864 (tax included). This item, noted in the menu with "egg dropped over beef" in parenthesis, is a bit different from some of the other beef bowls, with a nice Western style.

As one might expect of one of the best meat shops in the south, it uses top-level wagyu beef, which comes in fresh daily, allowing them to create "the most delicious possible" masterpieces. "Beef 1," with its very Osaka-like name, is "a casual feast" that distinctively contrasts with your typical fast food.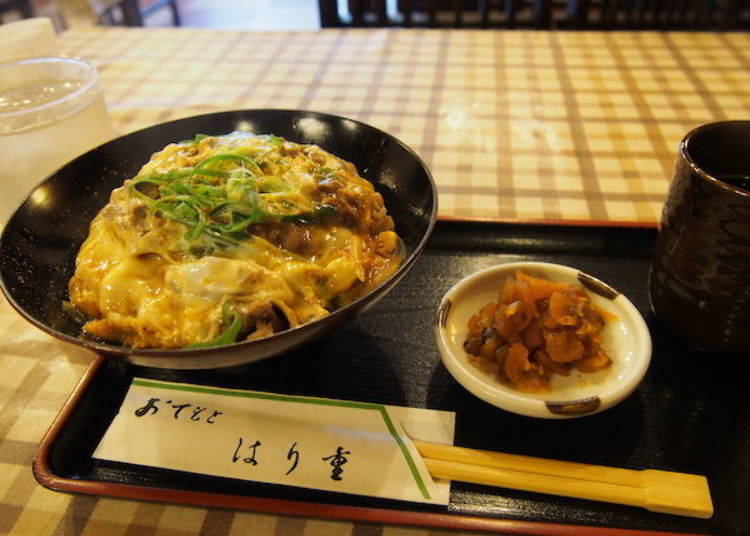 A bit different from the hustle and bustle of Dotonbori with its flashy signboards and street-style eateries, this place is more old-fashioned in appearance with a modern Showa interior. Well known as "Osaka no Meiten," or "famous shop of Osaka," it is a little curry shop that lives up to its name.
はり重カレーショップ

Address

1-9-17 Dotonbori, Chuo-ku, Osaka-shi, Osaka

Phone Number

06-6213-4736

Hours of Operation: 11:00AM~9:30PM (L.O. 9:10PM)
Closed: Tuesdays (holidays/day before holidays; open in December)
Explore Dotonbori's Hozenji Yokocho
Around the three-forked road of Sennichimae is the center of Dotonbori, lined with huge signs advertising ramen, dumplings, puffer fish and sushi.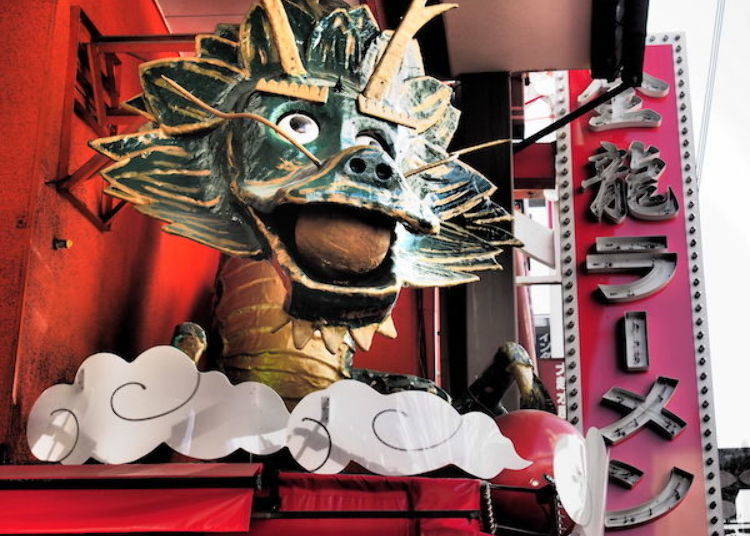 ▲ Kinryu Ramen is located along Midosuji, south of Harijuu Curry Shop, but with a much less flashy signboard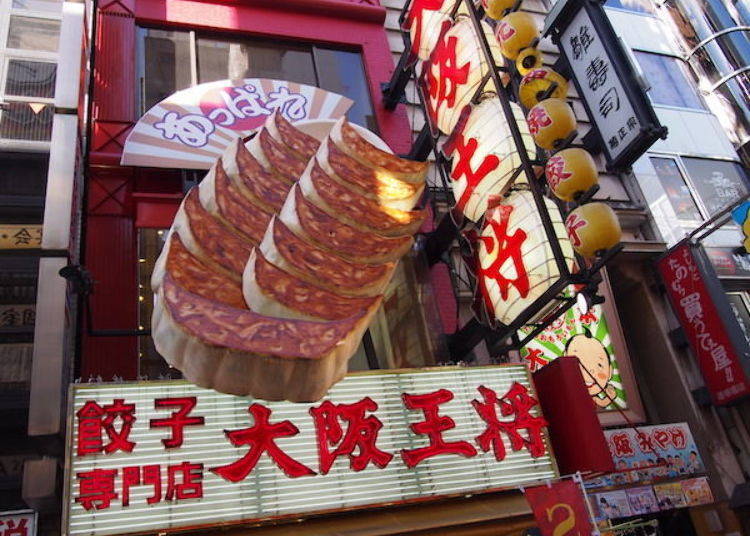 ▲Osaka Ohsho, a dumpling specialty shop popular with the Osaka locals. Though there are many of these in Osaka, the signboard of this store is number one.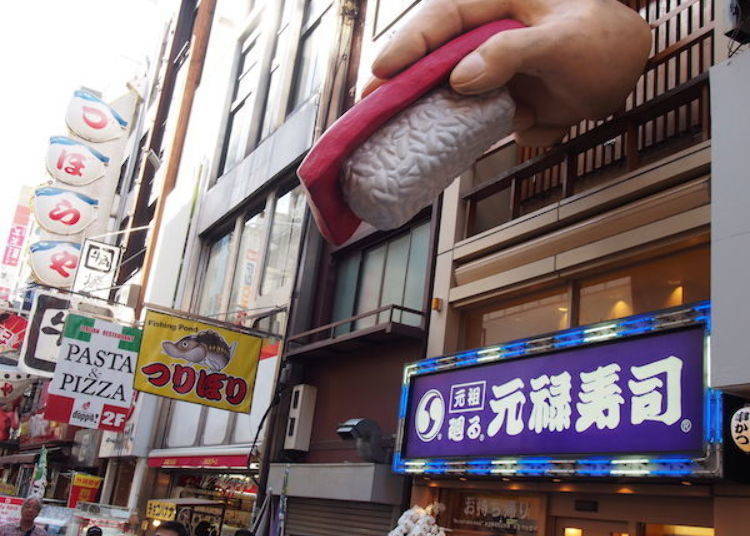 ▲This is the Dotonbori branch of a local kaiten-zushi (rotating sushi) chain store, Mawaru Genrokuzushi.
In the Nakaza Kuidaore Building, known for the super popular Kuidaore-ningyo (Kuidaore doll), is the Osaka goods and souvenir mega shop, Ichibirian, which also draws in a tremendous crowd.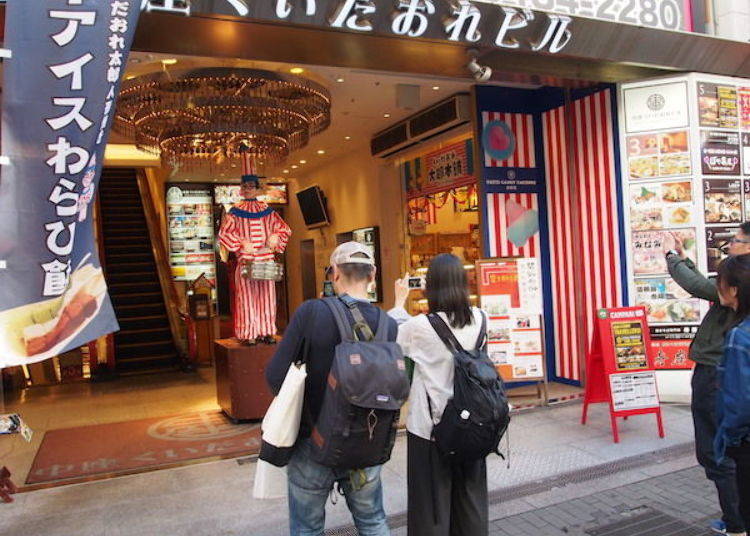 ▲The Kuidaore Doll of the Kuidaore Building is a great spot for commemorative photos.
▲Osaka's traditional confectionery, Amidaike Daikoku okoshi, is a very popular item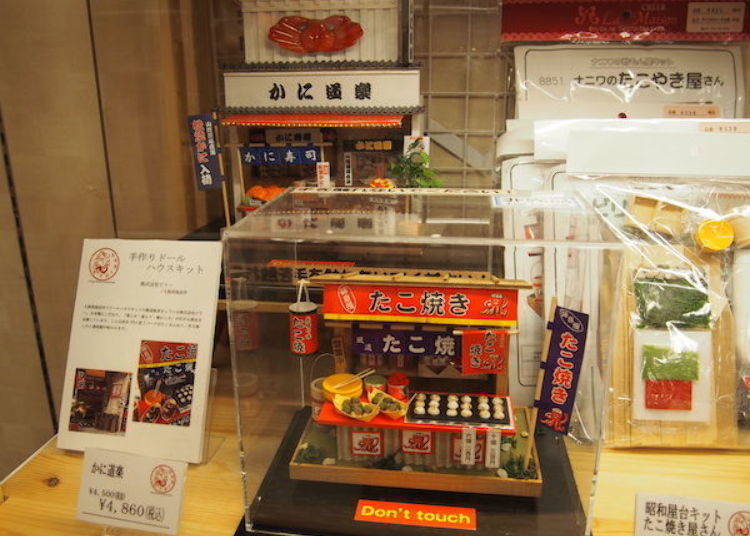 ▲This traditional sweets shop "Real Osaka" is popular for its souvenirs
There are many shops and stalls such as these around here, as well as those who are well aware of the increase in foreign tourism.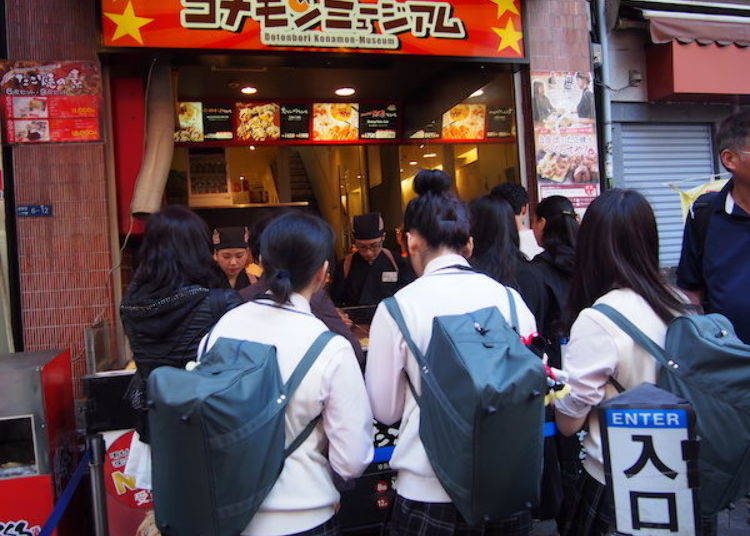 ▲Great turnout at the Konamon Museum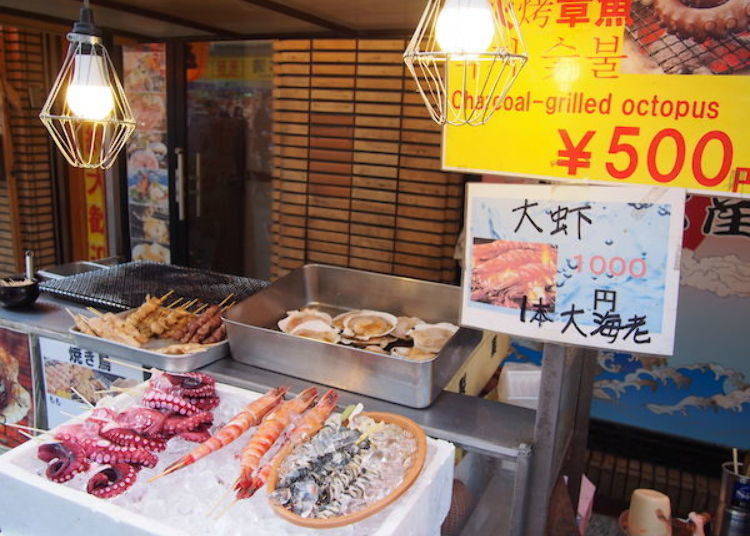 ▲This stall is geared towards Chinese tourists, and really shows Dotonbori's popularity
An old-fashioned noodle shop, Dotonbori Imai, catches my eye. Dashi no Imai is another shop with a well-established customer base since long ago. And next to that is Ukiyo Shoji, a place where time seems to have completely stopped, and leads right into Hozenji Yokocho. It is just wide enough for one person to pass through.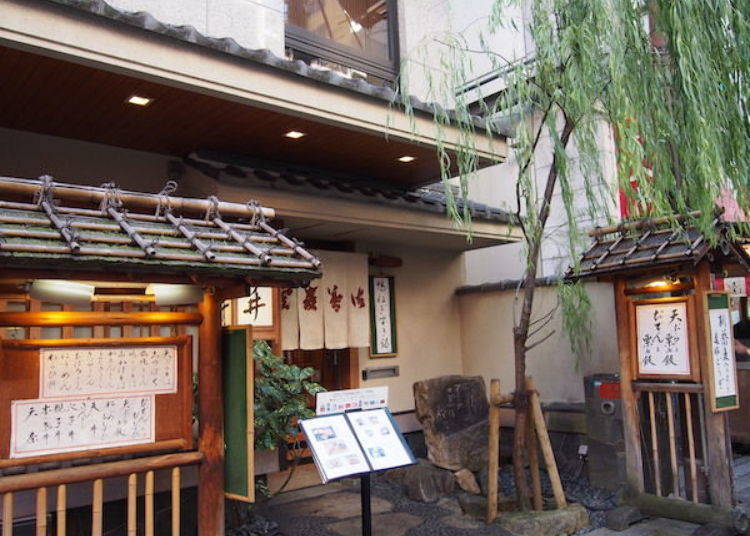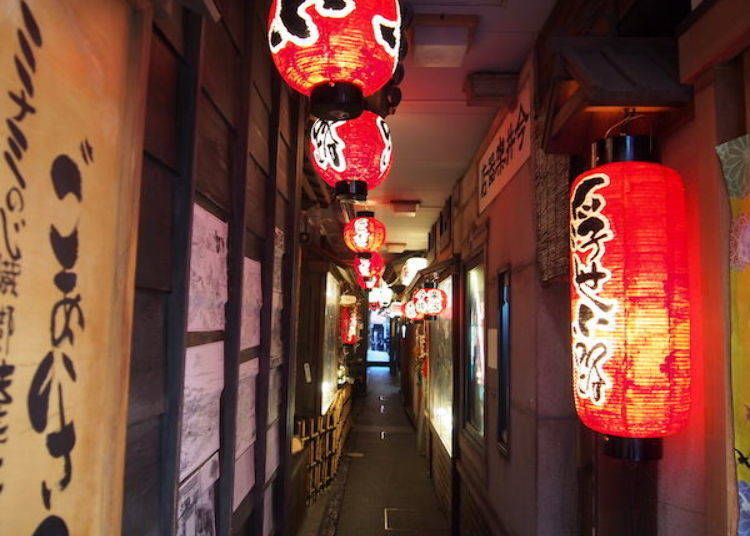 When you go south from Dotonbori and enter Sennichimae, there is a coffee shop called "American," which is a nice place to take a break for some tea. It's a gorgeous place to enjoy a coffee in the calming Showa atmosphere.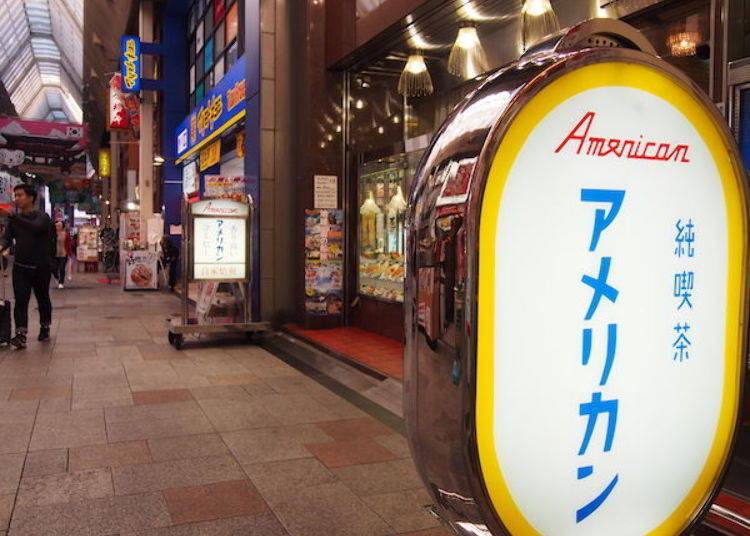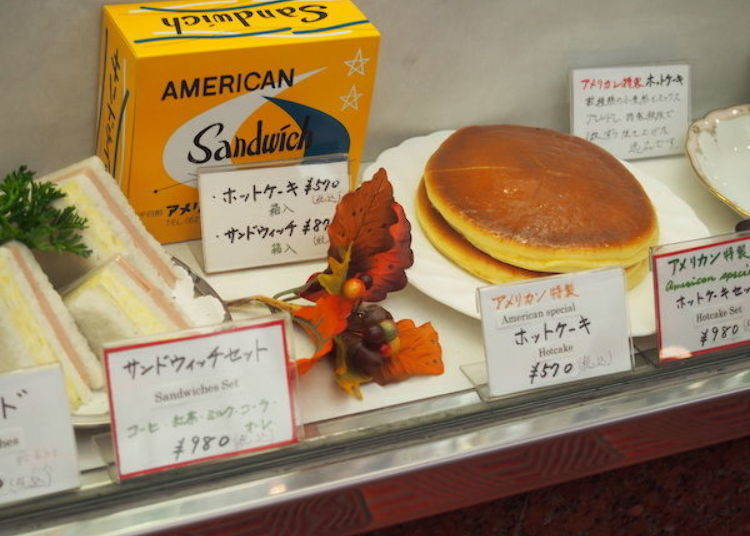 After that, I head into Hozenji Yokocho.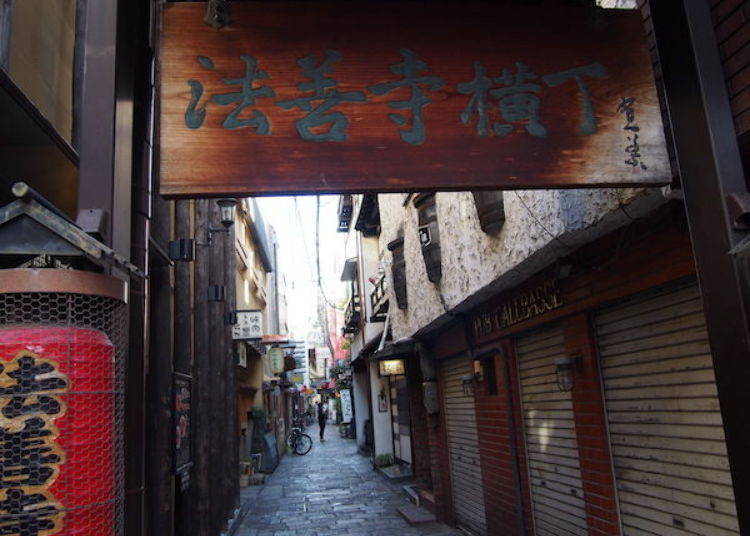 Mouth-watering restaurants line the narrow cobblestone street, and in their midst is the Hozenji Temple Mizukake Fudo. Here, the worshipers sprinkle water on the moss-covered Fudo-myoo statue.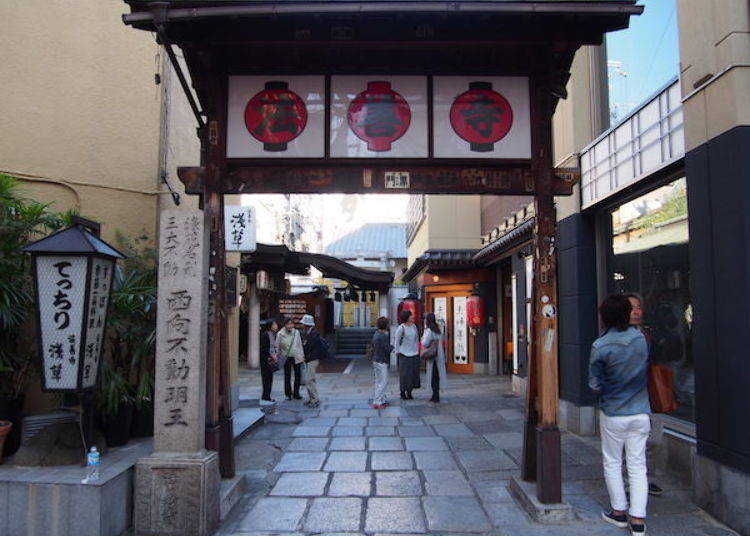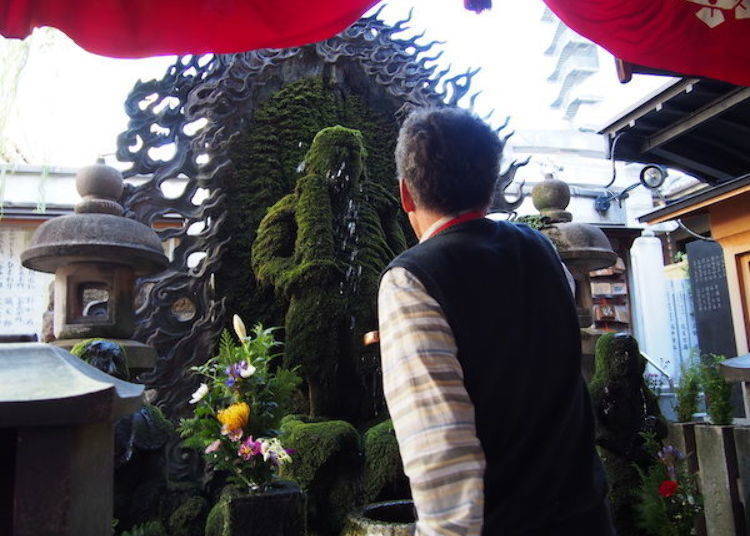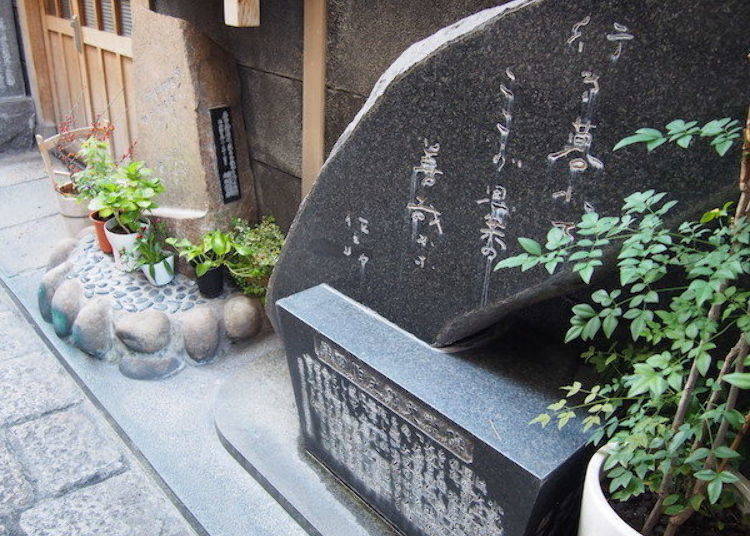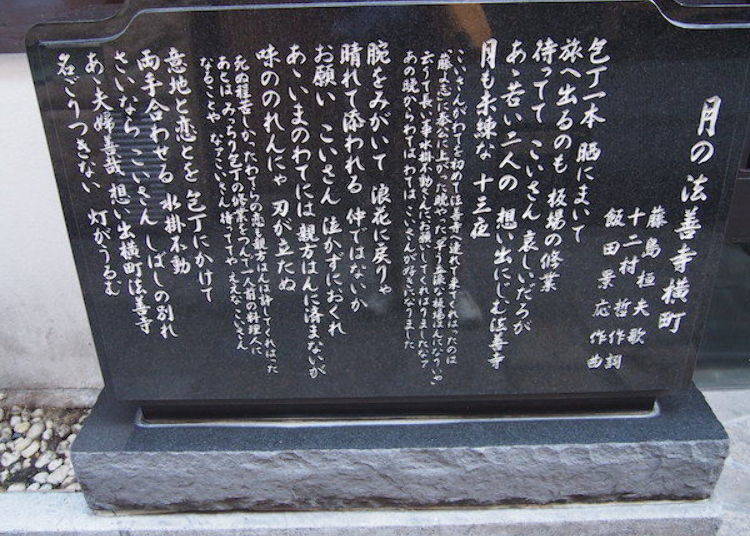 ▲There is a literary monument to Sakunosuke Oda, writer of the haiku "Yukikurete Koko Ga Shian no Yoshiya Kana," and a monument of the lyrics "houcho ippon sarashi ni maite" from the big hit song of the Showa period, "Tsuki no Hozenji-yokocho."
In Dotonbori, you will always feel the "water city" atmosphere of Osaka. A promenade is being constructed along the river from the eastern Aiau Bridge to the western Daikoku Bridge.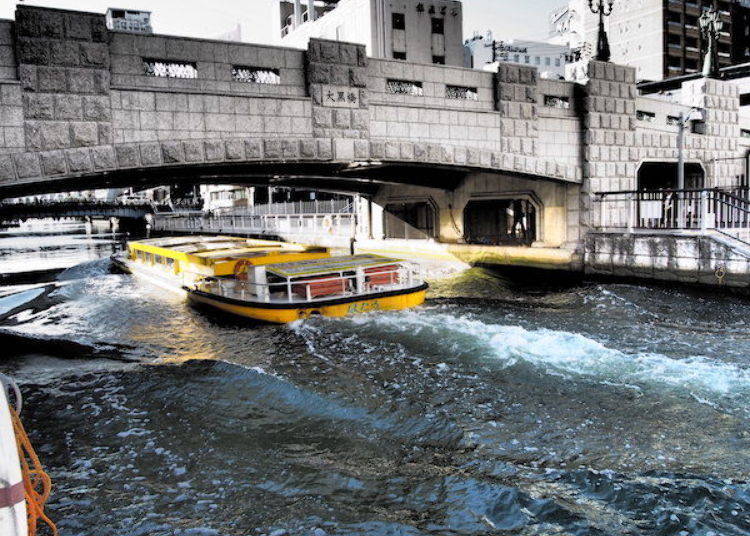 ▲ Tonbori River Cruise (¥900, tax included) is a mini cruise ship that takes you along Dotonbori from the river for about 20 minutes. It departs from the Tazaemon-bashi dock on the northern shore in front of Don Quijote Dotonbori, so check it out if you have the chance.
When you think about Osaka, the hustle and bustle of Dotonbori, with its unique folk touch, is unlike anything you will experience anywhere else.
Text by:140B
Book an unforgettable experience in Osaka!
*This information is from the time of this article's publication.
*Prices and options mentioned are subject to change.
*Unless stated otherwise, all prices include tax.
Limited time offer: 10% discount coupons available now!