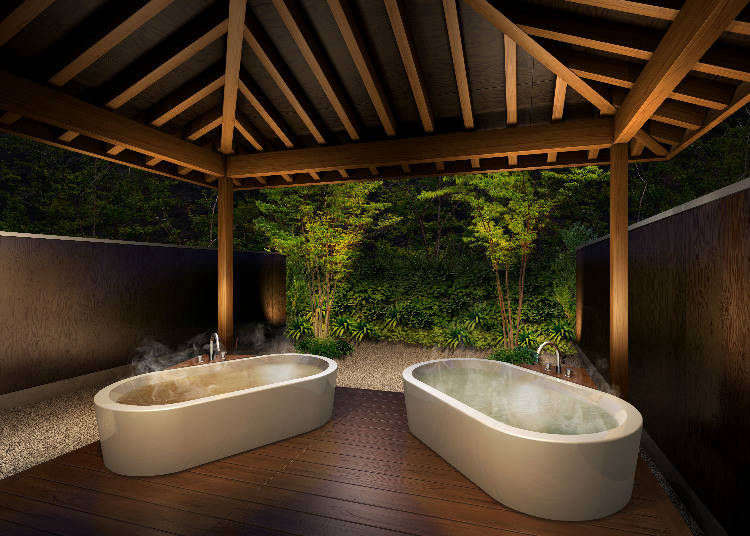 With new sites popping up around the nation, Japan is no stranger to the worldwide glamping trend! However, like many things, Japan has taken this craze to the next level with state-of-the-art facilities surrounded by some of the country's best views! Learn more about glamping in Japan with LIVE JAPAN's glamping articles below.
Kyoto Glamping Guide: GRAX in Rurikei Onsen - BBQ and Hot Springs in Comfort!
Central Kyoto's GRAX Rurikei is a glamping spot located in Rurikei Onsen, roughly an hour's drive from the Kyoto City center. Providing for those who want a taste of the outdoors without sacrificing comfort, GRAX Rurikei offers a relaxing Kyoto glamping experience complete with extravagant BBQs, hot springs, and more. To discover this charm for ourselves, we ventured to outback Kyoto to show the world this new way of exploring Japan!
Glamp It Up Gorgeous: We Visit 'Farm Glamping Kyoto Amanohashidate' - Japan's Amazing Foodie Experience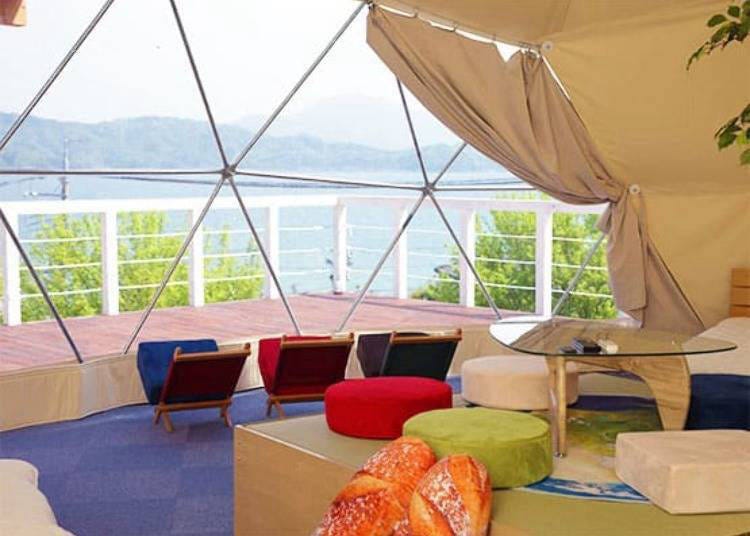 In June 2019, a farming facility called Farm Glamping Kyoto Amanohashidate opened on a small hill overlooking Miyazu Bay - right by one of Japan's most scenic spots. Based on the theme of food education, this facility offers a number of hands-on harvesting and cooking experiences gaining attention from families throughout Japan. Read the article below to learn more!
Crazy Domes Are Popping Up Around Japan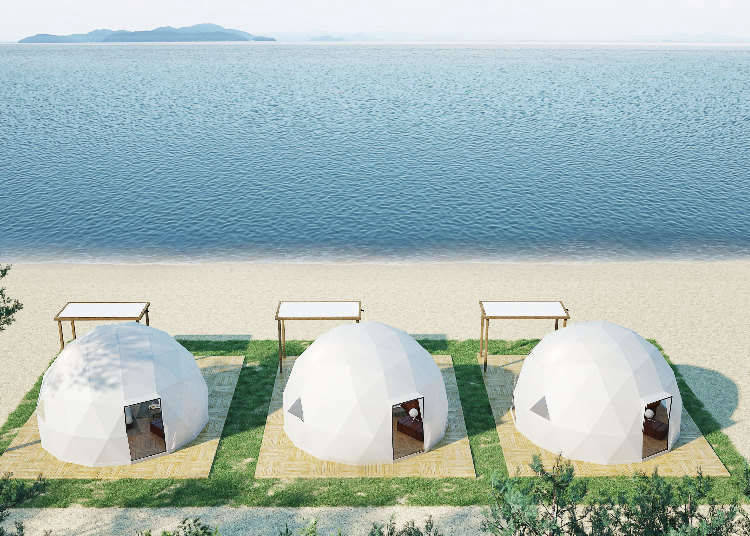 These days, people in Japan are starting to get more and more interested in leaving the city behind to explore the wonders of nature. But for many, leaving the comforts of home is a little too much to bear!


In Kyoto's Amanohashidate area, the glamping village known as Hajime recently opened to allow people who can't camp the chance to enjoy nature through glamping. The idea behind it is to allow first timers and families with small children to have their first expedition while relishing luxury true to the word "glamping." The stunning 1500-square-meter grounds are surrounded by mountains, lakes, and all the fresh air you could ask for alongside a collection of heavenly comforts. While the onsen hot springs and dedicated BBQ space are worth noting, the most amazing part of all are the rooms themselves...take a read of our article to discover more!
Mt. Fuji Satoyama Vacation: Stylish Glamping and Ecotour In Front of Mt. Fuji!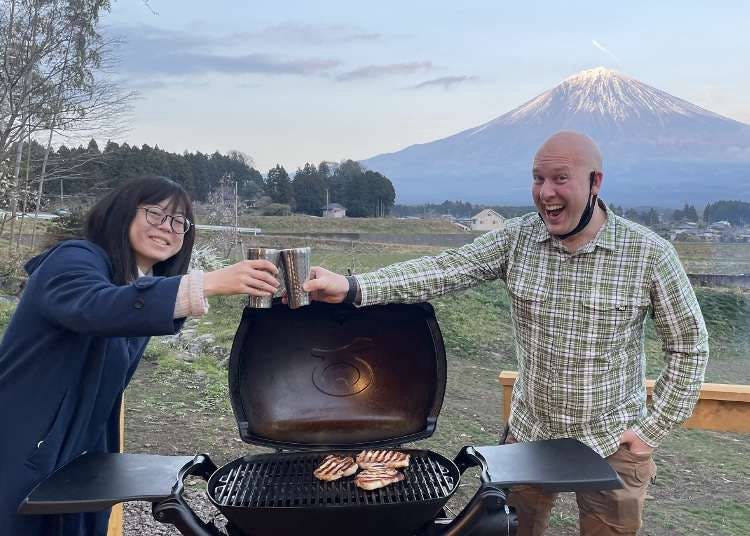 Mt. Fuji Satoyama Vacation is a private glamping facility perfect for people with an eco-conscious lifestyle. Newly opened in March 2021, Satoyama Vacation offers extensive ecotours of Japanese culture and nature, allowing visitors to experience a side of Japan unseen by most. Backdropped by gorgeous views of Mt. Fuji, you're sure to have an unforgettable vacation - or workation!


This time, the LIVE JAPAN Editorial Team set off on a 2-day experience at Mt. Fuji Satoyama Vacation to see why it's become such a popular draw. Here's the full report with all the tantalizing details!
5 Hokkaido Campsites For Your Adventurous Side (+Tips on Campervan Rentals!)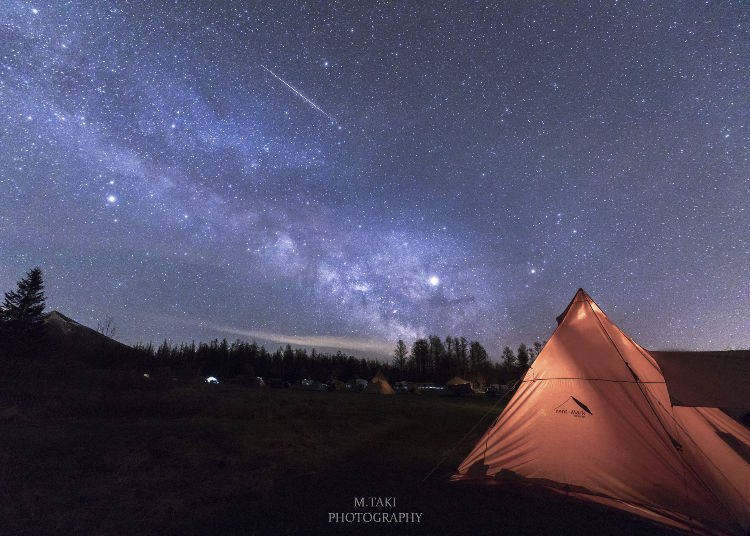 Looking for a place in Japan to relax away from the crowds? Camping in Hokkaido is the answer! Accompanied by boundless lakes and starry skies, spending the night outdoors is the only way to fully appreciate the wonder of Hokkaido's sprawling nature.


Thankfully, the island prefecture is dotted with dozens of campsites, some of which offer extra facilities for an added touch of convenience. Here we present five Hokkaido campsites with exciting features sure to be the start of an enthralling adventure! We'll also be sharing some useful information about campervan rentals for those keen to camp on the move!
To many, Japan is synonymous with onsen, mountains, metropolises, festivals, skiing, shopping, and more. Unfortunately, those who have experienced camping, or glamping, in Japan are few and far between. However, as more facilities are established and word spreads, this is bound to change. You can jump on the bandwagon early and get a taste of this fantastic new trend before everyone else by checking out LIVE JAPAN's guides to Japan's incredible world of glamping! A new side of Japan awaits!
Written by: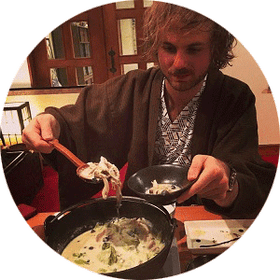 *This information is from the time of this article's publication.
*Prices and options mentioned are subject to change.
*Unless stated otherwise, all prices include tax.
Limited time offer: 10% discount coupons available now!