You're probably thinking: Come on now. It's not possible to seriously cover the full Kansai region - Kyoto, Osaka, Nara, and Kobe - within such a short time!

But we're here to set the record straight: With enough meticulous planning, such a feat is entirely within the realm of possibility.

This 4-day itinerary will show you how you can thoroughly enjoy the Kansai region via these four well-known cities without any mad rushing! In fact, one of the highlights of the itinerary is that you'll get to spend a full day exploring the popular bamboo forest, Arashiyama, in Kyoto at leisure.

Even nighttime is used to its fullest, so sit tight and let us take you through the wonderful sights of these four enjoyable Kansai cities in just four days!
Day 1: Temples and shrines in Kyoto
(Fushimi Inari Shrine ➡ Yasaka Shrine ➡ Kiyomizu Temple)
The Senbon Torii Gates
Fushimi Inari Shrine
The main objective of Day 1 is to cover all of Kyoto's must-see tourist hotspots. Head to Kyoto Station on the JR Lines, then take a train to Tofukuji Station on the JR Nara Line. Change into the Keihan Main Line from there and you'll reach Fushimi Inari Taisha in about 10 minutes. Once you're there, visit the main hall first. You'll pass through the well-known Senbon Torii Gates as you progress towards the inner sanctum.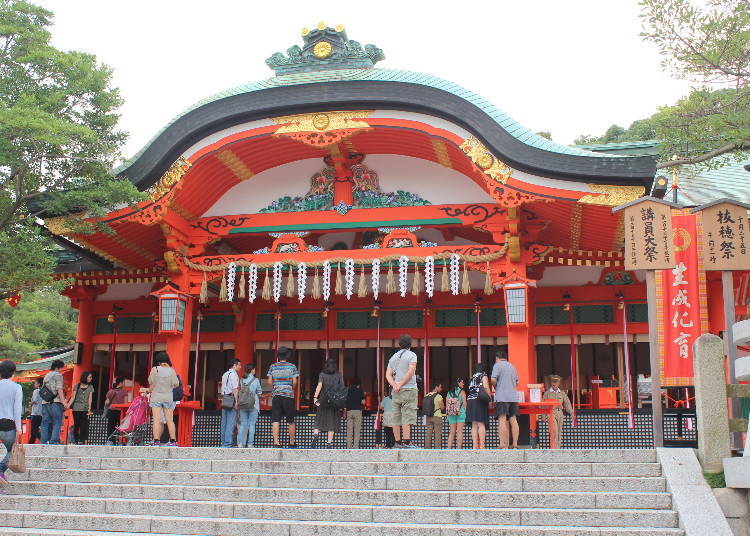 Fushimi Inari Taisha
The crimson red Torii gates - said to be a gateway into another world - makes for a sharp and beautiful contrast with the vivid greenery surrounding them. As you bask in the beneficial negative ions of Mount Inari, you'll find your mood lifting, giving you a great start to the first day of your trip!
伏見稲荷大社

Address

68 Fukakusa Yabunouchicho, Fushimi Ward, Kyoto, 612-0882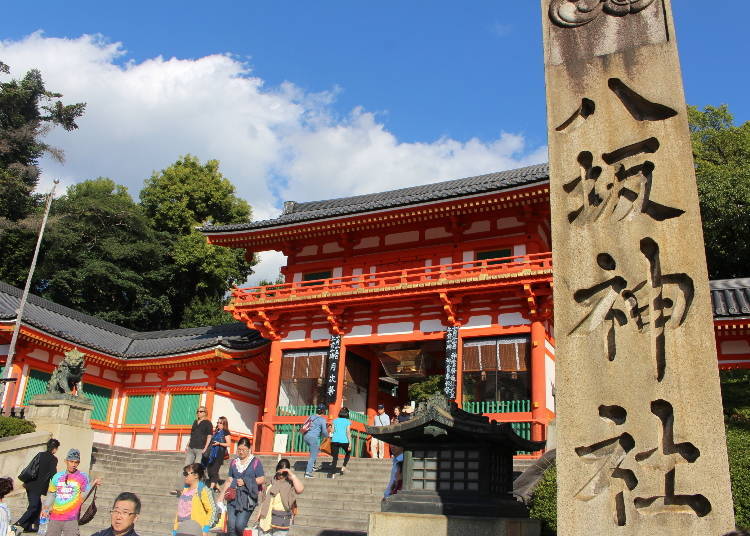 Yasaka Shrine
Yasaka Shrine
Head back to Fushimi Inari Station on the Keihan Main Line and take a train down to Gion-Shijo Station. Your next destination is Yasaka Shrine, known for its ability to bestow countless blessings on those who visit. The Yasaka Shrine here is the head shrine of all the Yasaka Shrines in the country and about 2,300 shrines and temples around Japan that worship the Japanese deity, Susanoo-no-Mikoto.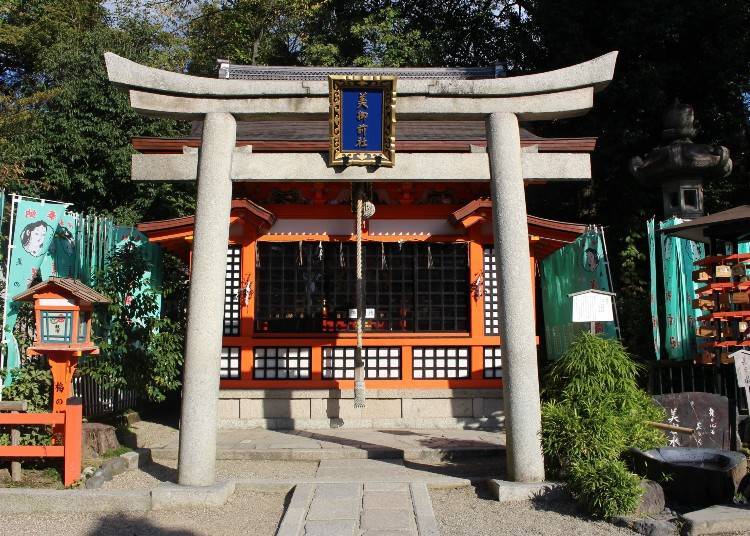 Utsukushigozen Shrine
Within the shrine premises, you'll find undershrines such as the Horikawa Ebisu Shrine, where the god of fortune and business prosperity is enshrined. There's also the Utsukushigozen Shrine, which has a bubbling pool before it that is said to bestow the gift of beauty to those who spread it on their skin!
八坂神社

Address

625 Gionmachi Kitagawa, Higashiyama Ward, Kyoto, 605-0073
Kiyomizu Temple
After Yasaka Shrine, step onto the beautiful cobblestone pavement called Nene no Michi and pass through the historically preserved Ninenzaka and Sannenzaka as you make your way towards your next destination: Kiyomizu Temple.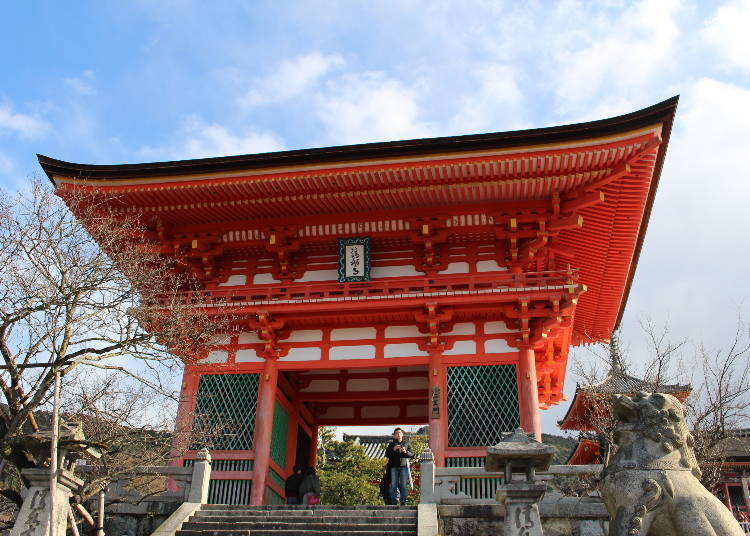 Kiyomizu Temple is one of Kyoto's most recognizable sightseeing hotspots. As such, be prepared to find large crowds of visitors there at all times of the day!

The 13 meters (about 42 feet) tall temple platform is what the Japanese proverb, "Like leaping off from the platform of Kiyomizu Temple" is based on. This proverb describes the courage one would need to make major decisions that would result in drastic consequences - either good or bad. The platform is also one of the best places to enjoy a panoramic view of the city of Kyoto.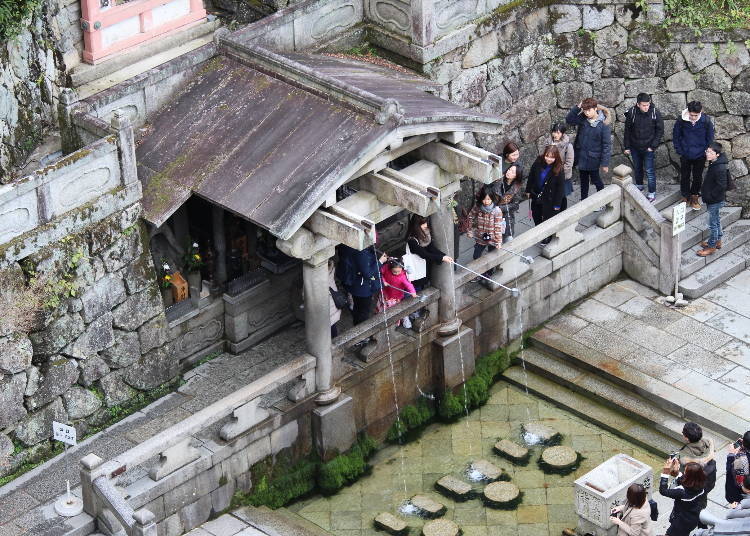 Otowa Waterfall
From the main hall, make your rounds in the order of Shaka Hall, Amida Hall, the inner garden, then finally, Otowa Waterfall. The water here comes from Mount Otowa and is said to be the merit water or golden water of Kan'on, the Bodhisattva of compassion. Rumor has it that if you drink from one of the three streams, you'll be blessed with either longevity, academic success, or romantic success!
清水寺

Address

1-chōme-294 Kiyomizu, Higashiyama Ward, Kyoto, 605-0862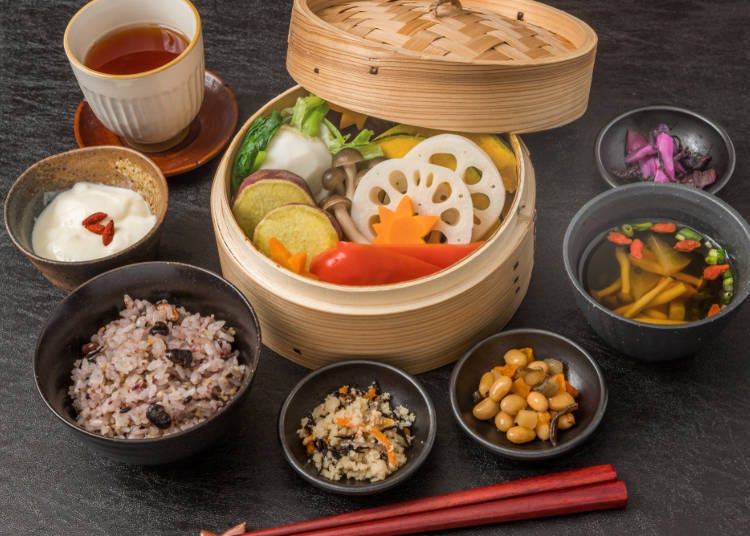 Kyoto Gourmet Food
Obanzai is a special type of cuisine that is uniquely Kyoto. It refers to the regular household dishes that are generally eaten by Kyoto residents using local ingredients such as locally-grown vegetables, meaning it's chock-full of the natural flavors of the region. You can enjoy some of the best obanzai Kyoto has to offer by exploring the downtown districts around Kyoto Station like Gion, Sanjo, or Shijo Kawaramachi.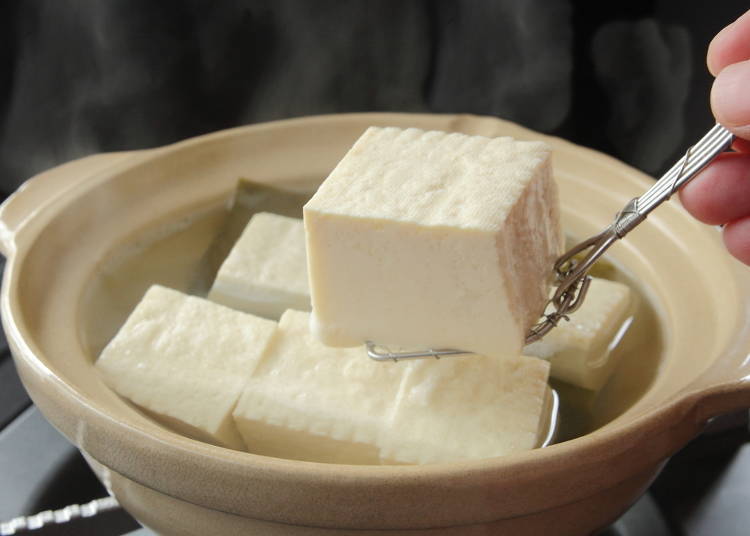 Yudofu
Yudofu is also a dish that many associate with Kyoto. This is a simple dish which features tofu boiled in a kombu soup stock, then eaten with condiments like ponzu, a citrus-based sauce or others. You'll find many yudofu specialty stores near the Nanzen Temple area. Another delicacy to look out for is Kyoto's well-known matcha-based dessert. This is something you can easily find around major train stations as well. Keep that in mind as you're heading towards your next destination, Arashiyama!
Day 2: Leisurely day out at Kyoto's famous mountain, Arashiyama
(Togetsu Bridge ➡ Nonomiya Shrine ➡ Arashiyama Bamboo Forest ➡ Tenryuji Temple ➡ Lunch at Saga Tofu Ine ➡ High Tea at eX cafe)
Togetsu Bridge – The Symbol of Arashiyama
Togetsu Bridge
For the second day, you'll be heading towards Arashiyama, which is about 12 minutes by express train via San'in Main Line from Kyoto Station on the JR Lines. The plan for the whole of today is just to take it easy at Arashiyama, a leading tourist place of interest in Kyoto that abounds in nature all-year round, with beautiful cherry blossoms during spring and lovely red foliage during autumn. North of Togetsu Bridge, you'll find a few well-known shrines as well. There are several rickshaws plying the routes along the main tourist destinations, so hop into one for an unforgettable experience if you're in the mood for some adventure!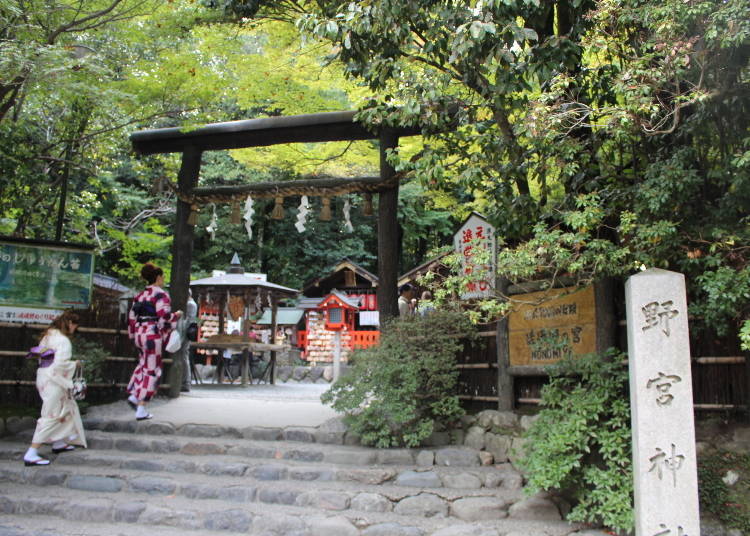 Nonomiya Shrine
Nonomiya Shrine
Nonomiya Shrine is a popular "power spot", or a place of spiritual healing among locals. Don't forget to make a wish here during your visit! This shrine was where the Saio of old would purify herself. Saio is the title given to the chief priestess serving in the Ise Shrine on behalf of the emperor, and she would usually be an unmarried female member of the imperial family. Currently, the god of romantic success, childbearing, and safe childbirth is being enshrined here.
野宮神社

Address

1 Saganomiyanomotocho, Ukyo Ward, Kyoto, 616-8393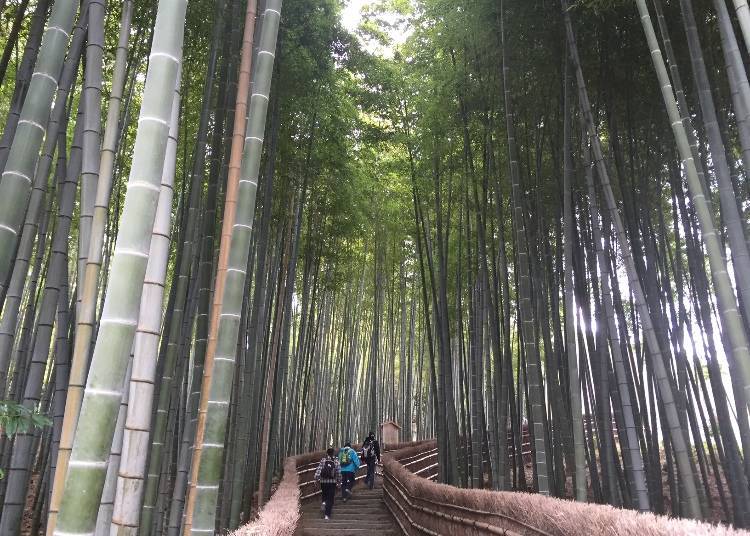 Bamboo Forest
Bamboo Forest
The 100 meters (or 328 feet) of footpath from Nonomiya Shrine to Okochi-Sanso cuts through the quaint and atmospheric Bamboo Forest, where countless tall, green bamboo plants stretch out for as far as the eye can see towards the sky, forcing sunlight to filter through its foliage and turning the harshest of sunbeams into rays of comfortable warmth. This popular path is part of the strolling course you'll take if you hop onto a sightseeing rickshaw, which is, once again, something unique that we highly recommend going for!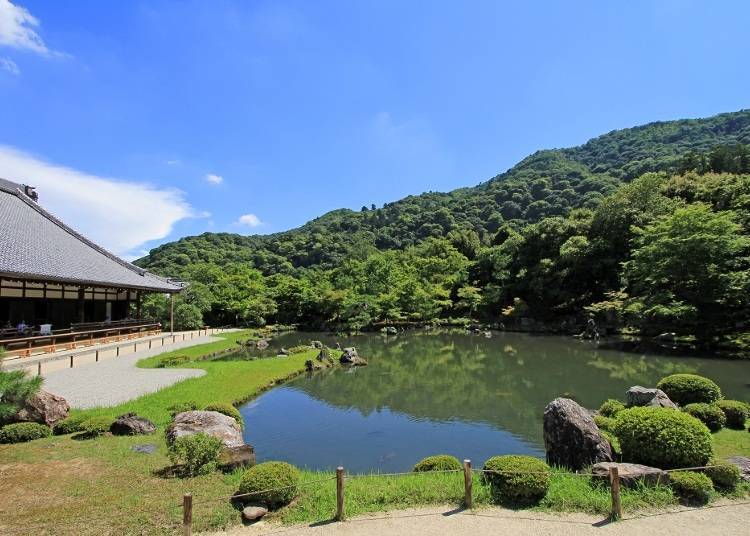 Tenryuji Temple
Tenryuji Temple
Tenryuji Temple is located in the center of the Arashiyama area and can be easily accessed from the Bamboo Forest. Inside, you'll find the beautiful Sogen Garden, a Japanese-style garden designed by Musō Soseki, the first chief priest of the temple. From there, you can catch a glimpse of the faraway Arashiyama and Kameyama in the background, framing the garden within an impressive natural landscape. Whichever season you choose to visit, a stunning view will be waiting for you here for sure.
天龍寺

Address

68 Sagatenryuji Susukinobabacho, Ukyo Ward, Kyoto, 616-8385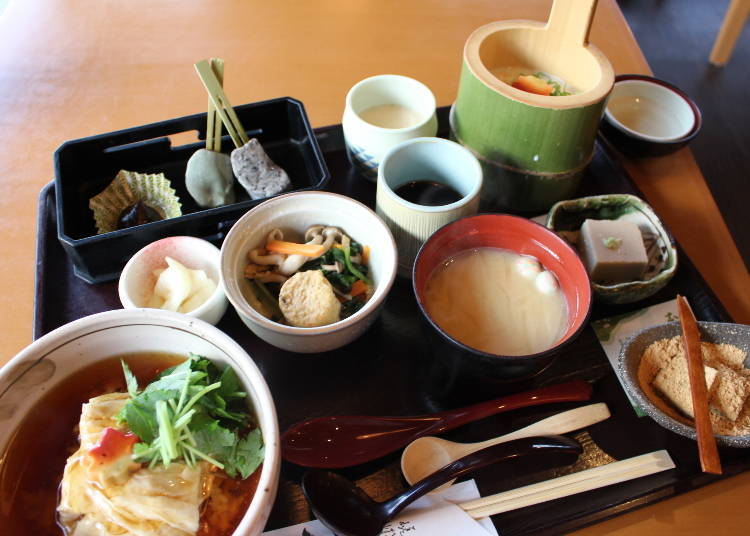 Saga Tofu Ine's Tofu Cuisine
Saga Tofu Ine Head Store
As one of Kyoto's most well-known sightseeing destinations, Arashiyama is lined with popular eateries serving the throngs of hungry tourists at almost every hour of the day. The main street in front of Arashiyama Station on the Keifuku Arashiyama Line is especially famous for being a gourmet paradise. In fact, there are so many restaurants serving great-tasting food that you may be at a loss as to which one you should step into! Some of the specialty foods you'll find along this street are yuba (tofu skin), tofu, and sweet dessert. Head to Saga Tofu Ine to try their amazing tofu cuisine for lunch!
Saga Tofu Ine's Warabimochi
The restaurant is located right next to a dessert shop which serves carefully prepared warabimochi (mochi topped with soybean powder) and delicious parfait. They also sell takeout and souvenirs that you can buy home for keepsake or as a gift, if you like!
嵯峨とうふ 稲 本店

Address

19 Sagatenryuji Tsukurimichicho, Ukyo Ward, Kyoto, 616-8384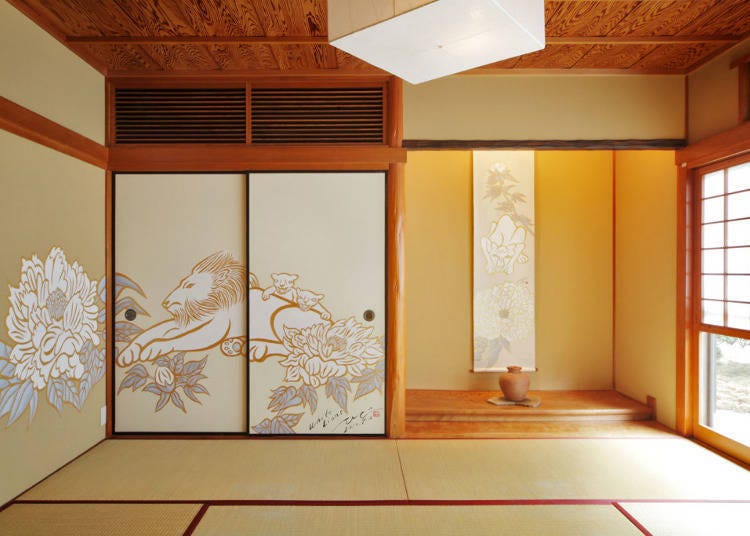 eX Cafe
Located near Togetsu Bridge is an unusual cafe called eX Cafe, which you can also reach by walking straight down the main street from Arashiyama Station. The building itself was a former large Japanese-style residential house and you'll find interesting artistic paintings on its outer walls and sliding doors. A great spot to rest and relax in during your Arashiyama tour whenever you feel like it.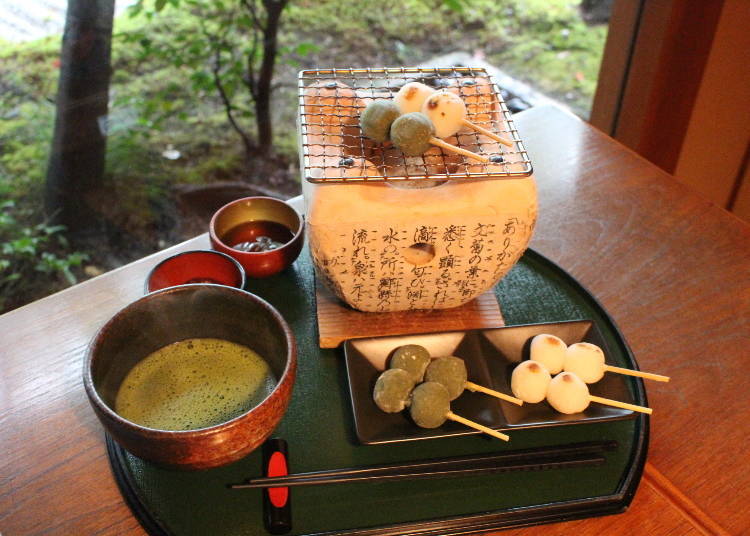 The cafe's "Hoku Hoku Odango Set" is our recommendation. You get to cook your own dango (rice flour dumplings) skewers atop a charcoal stove just the way you like it and enjoy them while they're still piping hot! Sauces available are red bean and mitarashi (sweet soy sauce). The elegant mood this creates makes the cafe a perfect place to just sit down and sip a cup of tea at leisure as well. After having your fill of Arashiyama, it's time to head over to Osaka and Namba for some night activities.
eX cafe

Address

35-3 Sagatenryuji Tsukurimichicho, Ukyo Ward, Kyoto, 616-8384
Day 2/Night: Nightlife at Osaka Minami and Dotonbori
(Glico Sign ➡ Dotonbori Dinner ➡ Ebisu Tower)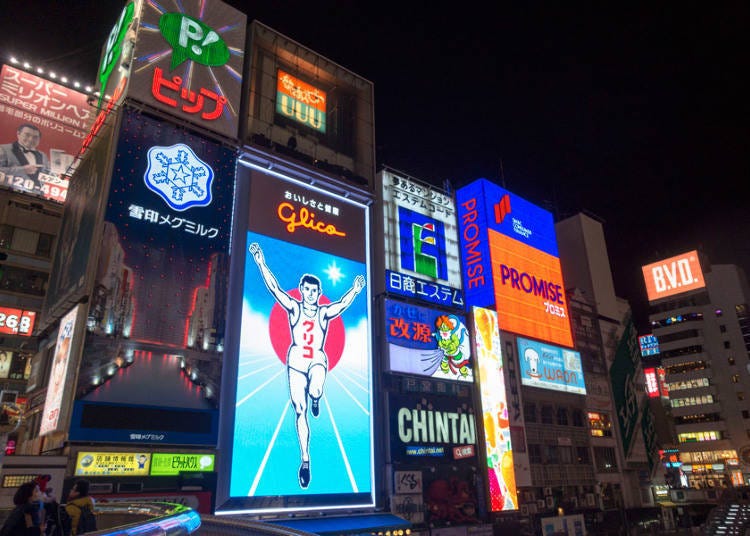 Dotonbori
Take a train from Arashiyama Station on the Hankyu Line to Osaka-Umeda Station, then switch to the Osaka Metro from Umeda and head to Namba. This will take about an hour, and by the time you reach the Osaka Minami area, you'll be treated to the electrifying sight of countless neon signs flashing in the night, the most famous of which would have to be the Glico man sign, where tourists often gather in front for commemorative shots. Take your dinner at Dotonbori, a bustling street that's full of some of the best eating houses Osaka has to offer. Whatever you feel like having, you can be sure you'll find it in Dotonbori, a great place to visit to immerse yourself in the exciting Osaka vibe!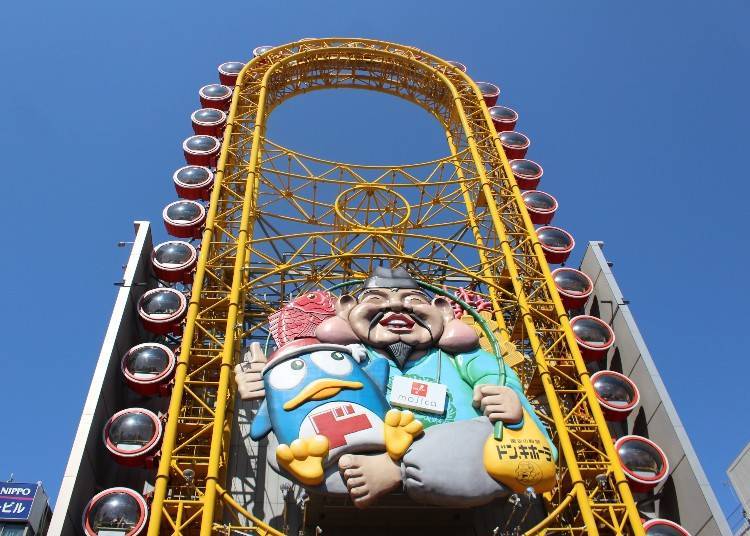 Dotonbori Ferris Wheel at Ebisu Tower
About a three-minute walk away from Dotonbori Bridge is the Don Quijote Dotonbori store, which is easy to identify since it's visible even from the bridge! On top of the building is Ebisu Tower, a large ferris wheel with a special feature: Virtual Realty goggles! If you take the ferris wheel while wearing the VR goggles, you'll get to enjoy a 360° VR video that makes you feel as if you're floating in the air.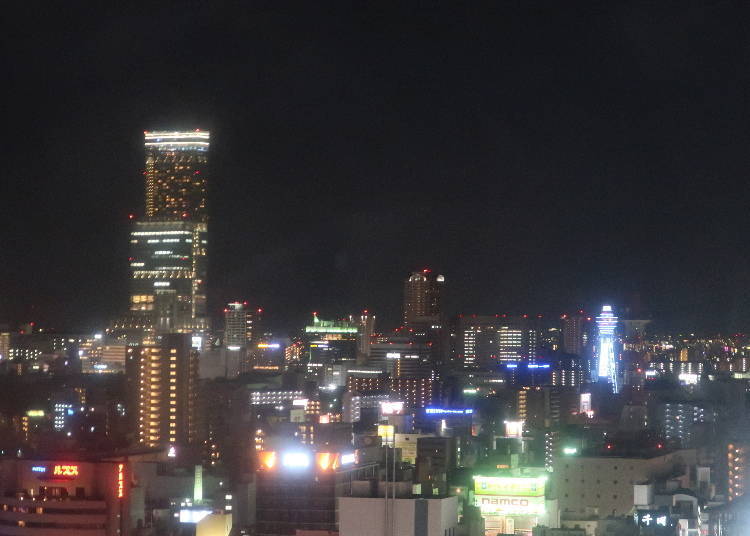 Night view of the city from the ferris wheel
Gazing at iconic Osaka skyscrapers like Tsutenkaku and Abeno Harukas from the ferris wheel is a memory you'll remember for a long time to come.
Ferris Wheel at Ebisu Tower

えびすタワー

Address

7-13 Souemoncho, Chuo Ward, Osaka, 542-0084
Day 3: Major sightseeing hotspots in the ancient city of Nara
(Tōdaiji ➡ Kasuga Taisha ➡ Kōfukuji)
Day three will be spent in the city of Nara. Nara Station is about an accessible 40-minute train ride from Osaka-Namba Station, both on the Kintetsu Line. There are three major shrines here that are must-visit sites: Tōdaiji, Kasuga Taisha, and Kōfukuji. If you've done your rounds on them and still have time to spare, consider slotting in the Nara National Museum, especially if you're a fan of Buddha statues. If you're more interested in shopping and cafes, however, there's always the option of taking a leisurely walk around the Naramachi area.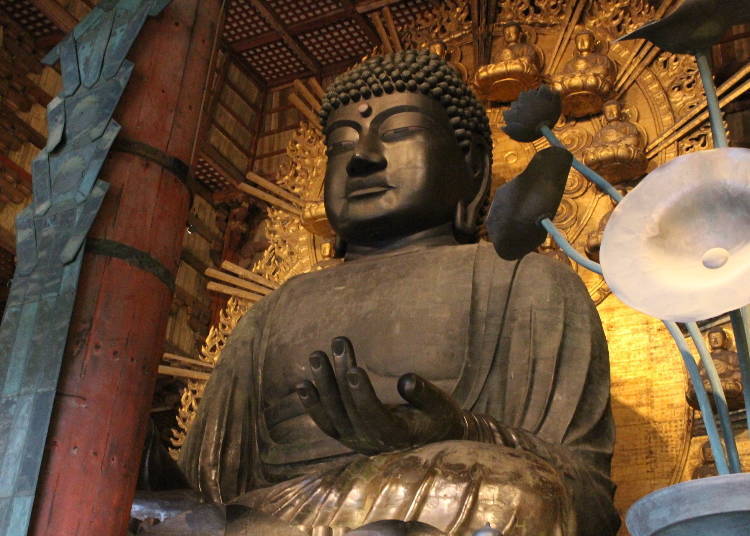 Tōdaiji
To meet the Buddha statue that most people associate with Nara, head for Tōdaiji. This is the main shrine which contains the largest wooden-built Buddha Hall in the world!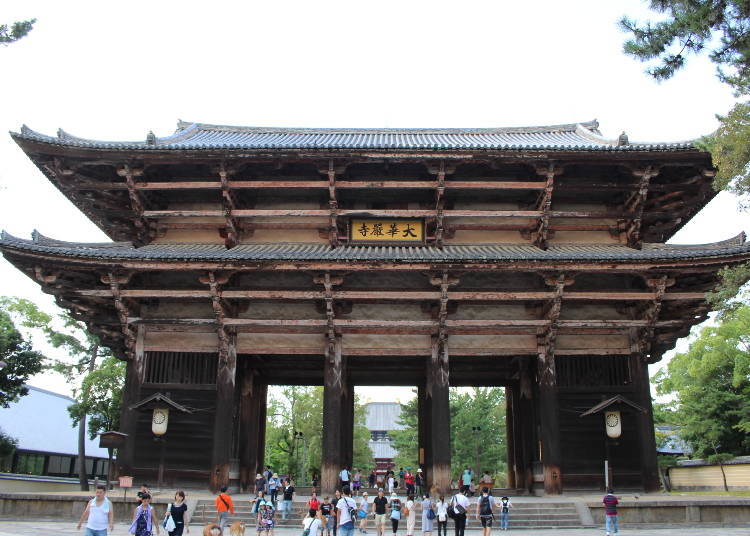 Nandaimon Gate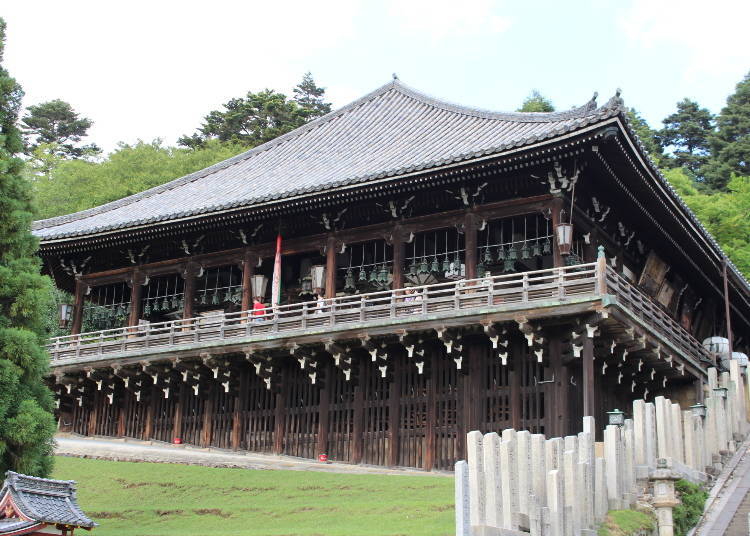 Nigatsudo Hall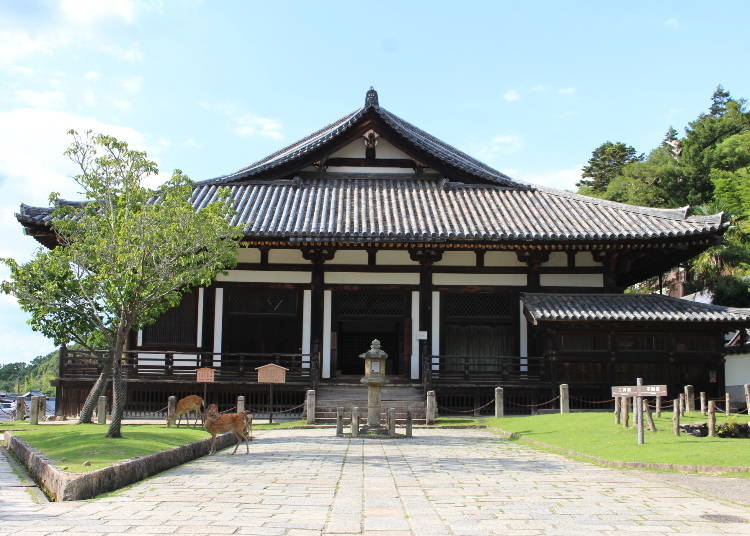 Hokkedo (Sangatsudo) Hall
Here you can find a famous pair of giant muscle-bound guardians at the temple's gateway; there are also many buildings that have been designated as national treasures and important cultural properties such as Nandaimon, Nigatsu-do, and Hokke-do (Sangatsu-do).
東大寺

Address

406-1 Zoshicho, Nara, 630-8211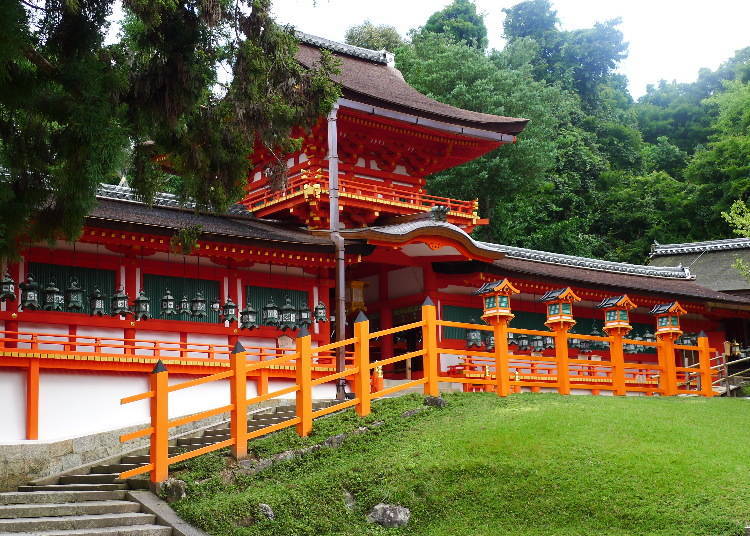 Kasuga Taisha
After visiting Tōdaiji, walk about 15 minutes to your next destination: Kasuga Taisha. It is said that the first deity of the shrine rode on a white deer, so the deer in this shrine are viewed as messengers of the deities and taken very good care of. The main hall of the shrine is considered a national treasure, and it stands out even among the rows of beautifully red-painted buildings here. The forest around the shrine exudes a tranquil air that immediately calms your mood upon stepping inside.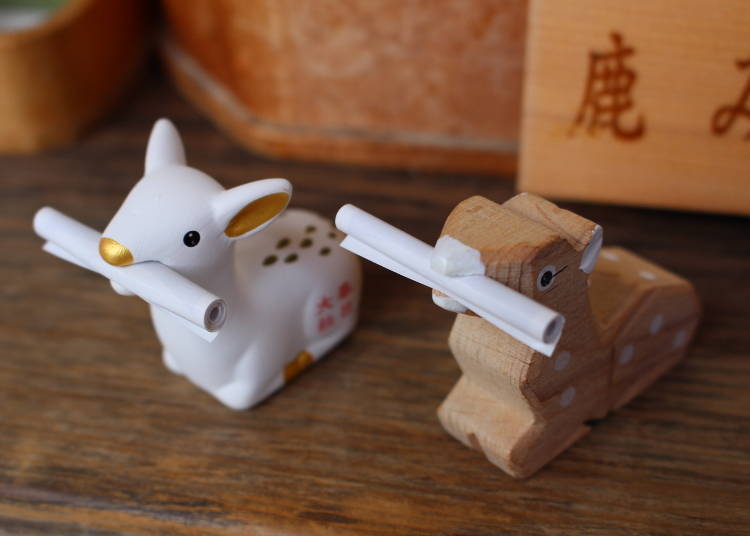 Deer fortune slips
Have your fortune slip delivered to you by a deer or white deer that has been carefully carved from a block of wood. Each deer has a different facial expression, adding to their cuteness and making the fortune slips simply too hard to resist!
春日大社

Address

160 Kasuganocho, Nara, 630-8212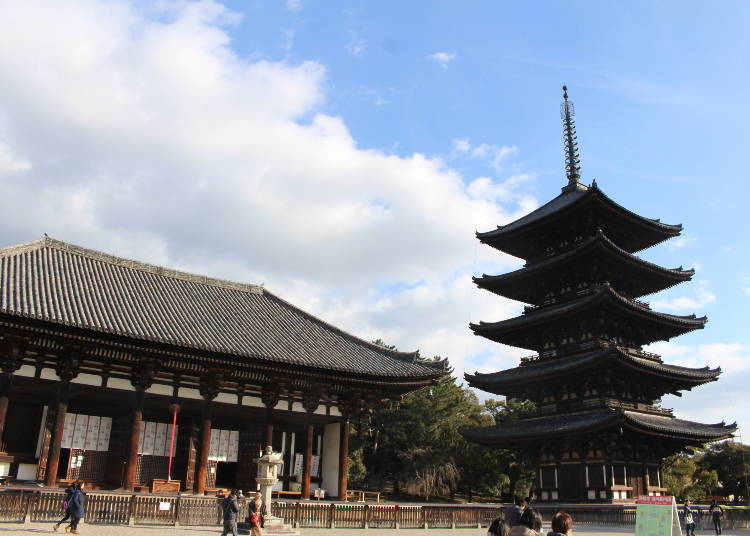 Kōfukuji
After you've had your fill of Kasuga Taisha, walk for about 15 minutes to Kōfukuji, where you can find buildings that are symbolic of the ancient city of Nara like pagodas, the Tōkondō Hall, Chū-Kondō Hall, and others. You'll also be able to see more Buddha statues like Ashura's statue, a relic of Japan's ancient Tenpyō Era (729 C.E. to 749 C.E.).
興福寺

Address

48 Noboriojicho, Nara, 630-8213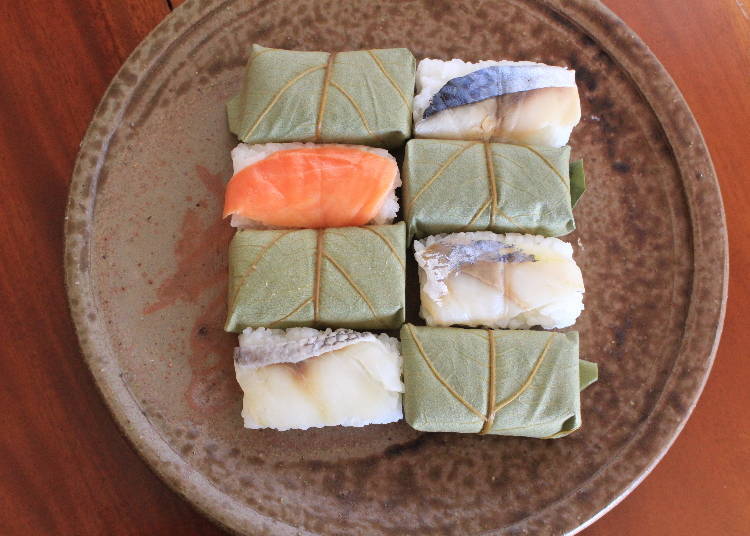 Sushi wrapped in Japanese persimmon leaves
Nara's Gourmet Food
There are many restaurants located near Nara Station on the Kintetsu Line, and a Nara dish that we especially recommend trying is mackerel or salmon sushi wrapped in Japanese persimmon leaves. You can also try melon or cucumber pickled Nara-style, known as narazuke. Complete your meal with a snack or cuisine made with some Yoshino Kudzu starch powder for the full local delicacy experience!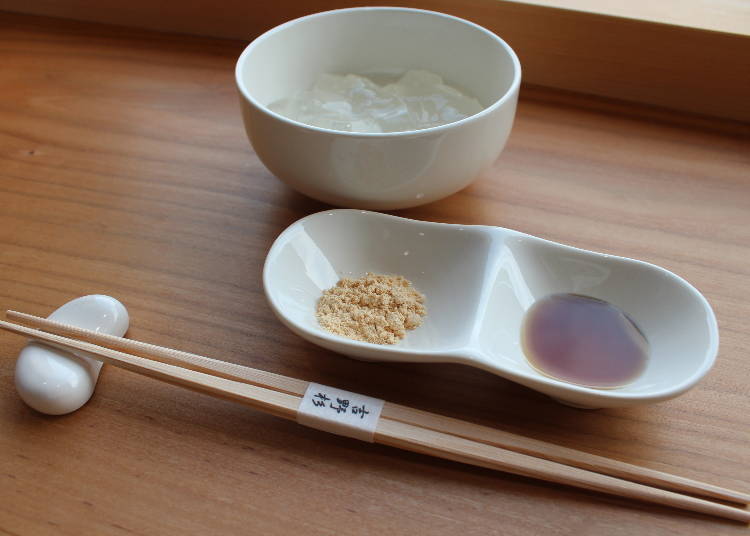 Yoshino Kudzu cuisine and snacks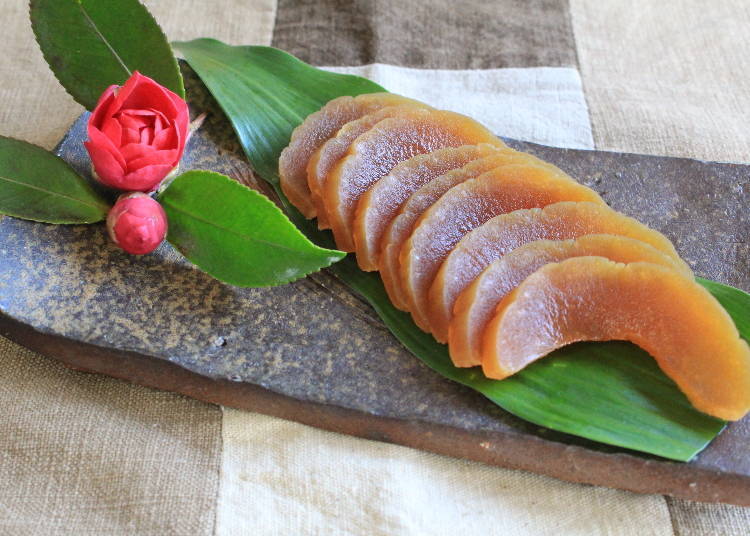 Narazuke, or Nara-style pickled food
Day 3/Night: Sparkling night to remember in Kobe
(Meriken Park Night View ➡ Harborland's Mosaic Big Ferris Wheel)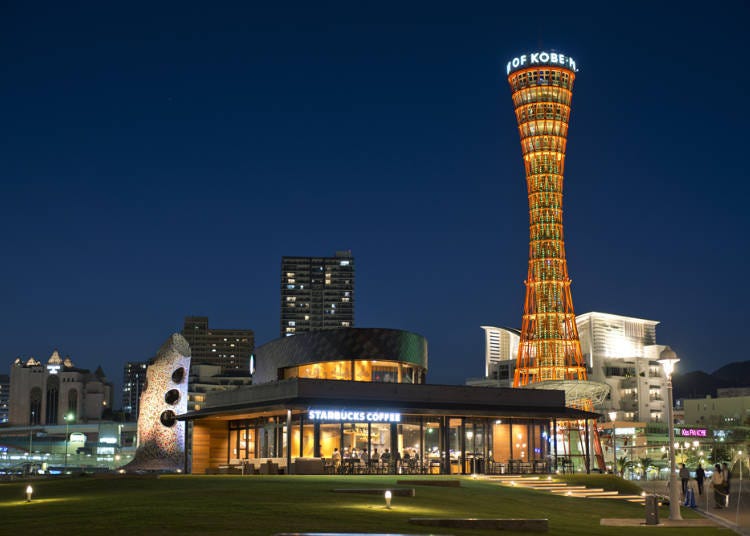 Meriken Park night view
Coming here will take about 1.5 hours from Nara Station on the Kintetsu Line to Motomachi Station on the Hanshin Line. Head south from Motomachi Station towards Meriken Park.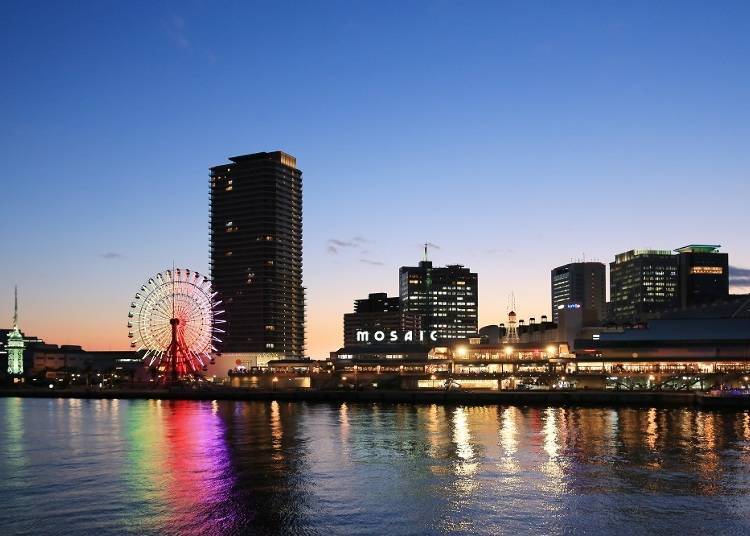 Mosaic Ferris Wheel night view
Look around Kobe Tower, then hop on the Mosaic Big Ferris Wheel to enjoy the stunning night sights of stylish Kobe.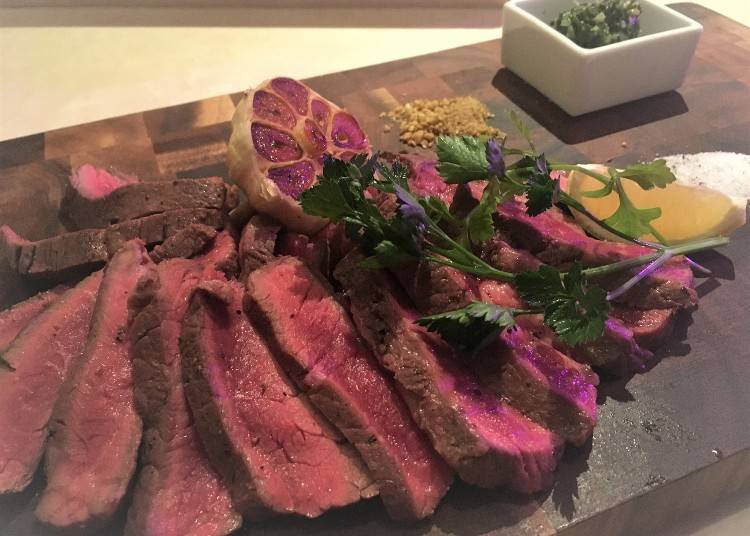 There are plenty of shops you can visit for a great-tasting Kobe dinner, and many of these can be found in Kobe Mosaic, which is within walking distance from Sannomiya Station, Motomachi Station, and Kobe Station. Of course, there's also Kobe beef, known internationally as the gourmet food most closely associated with the city of Kobe. Also, since Kobe is a harbor city, you'll also find a variety of Western cuisine being offered with Kobe's irresistible demi-glace sauce. Not forgetting the Chinese food available at Kobe's Nankin-Machi, as well as the tasty dessert and fragrant bread that the city is well-known for.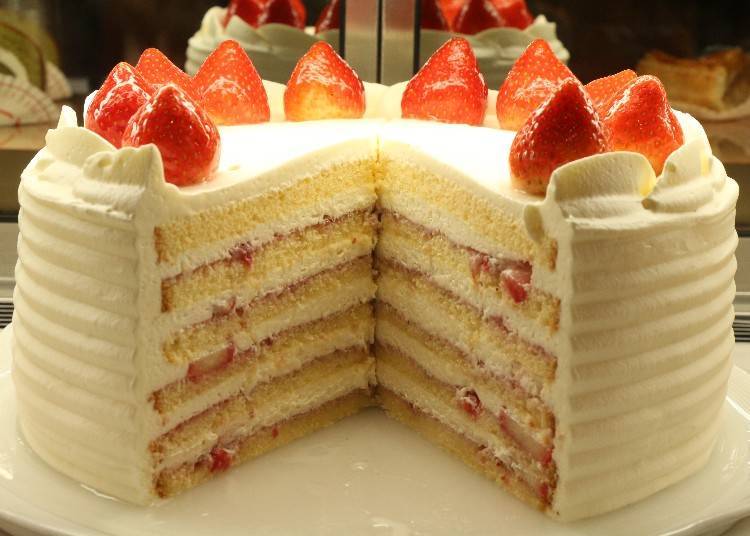 You can also consider visiting the tearooms of some of Japan's most famous Western confectionery makers like Morozoff and Juchheim.
Day 4: Walk along the exotic streets of Ijinkan
(Kitano Ijinkan ➡ Ikuta Shrine ➡ Lunch at Nankin-Machi's Chinatown)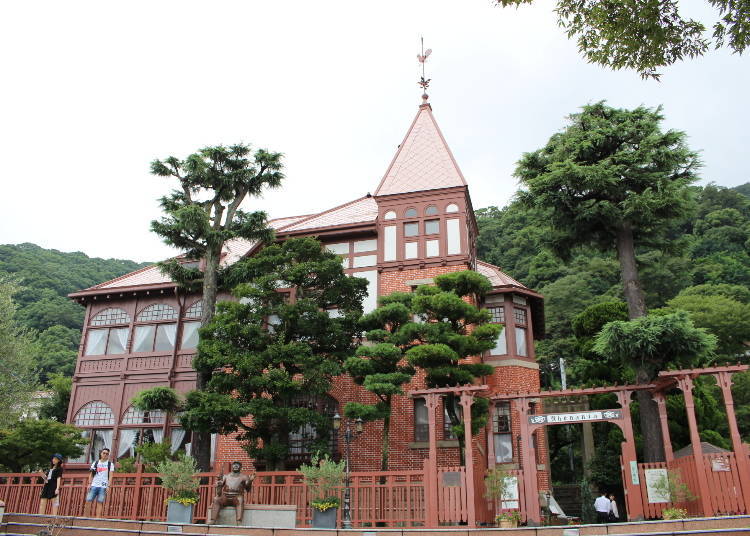 Kazamidori no Yakata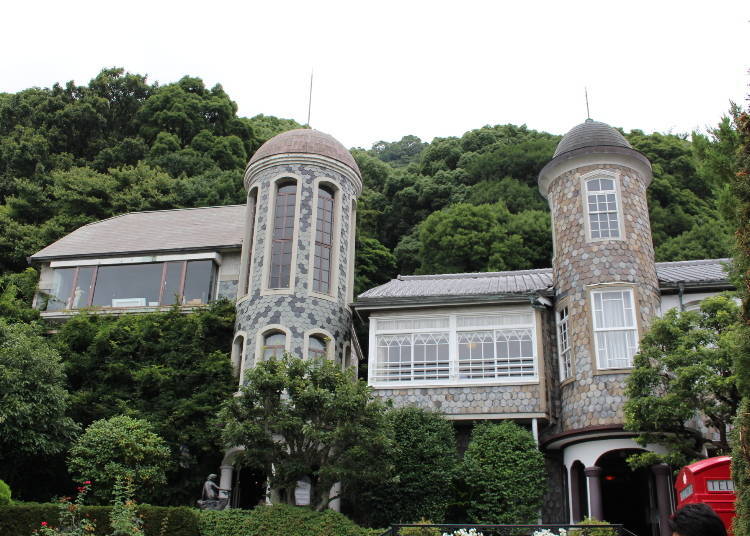 Uroko House
Kitano Ijinkan-Gai
For your last day in the Kansai region, wake up as early as you can to go for a morning stroll at Kitano's Ijinkan-Gai, which is a 15-minute walk from Sannomiya Station. Look out for impressive Western-style mansions that define the street, like Moegi House, Kazamidori no Yakata, Uroko House, and other relics of Kobe's vibrant and exotic harbor city past.
北野異人館街

Address

2-chōme-3 Yamamotodori, Chuo Ward, Kobe, Hyogo 650-0003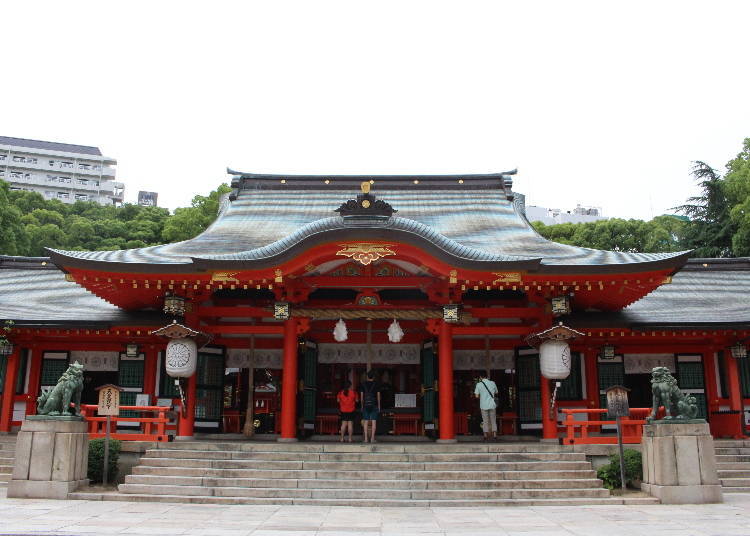 Ikuta Shrine
Ikuta Shrine
After basking in the surreal mood at Ijinkan-Gai, head for Ikuta Shrine, which is right smack in the middle of a bustling downtown district. Despite its location, the air around the shrine is clean and the building stands tall with a dignified elegance.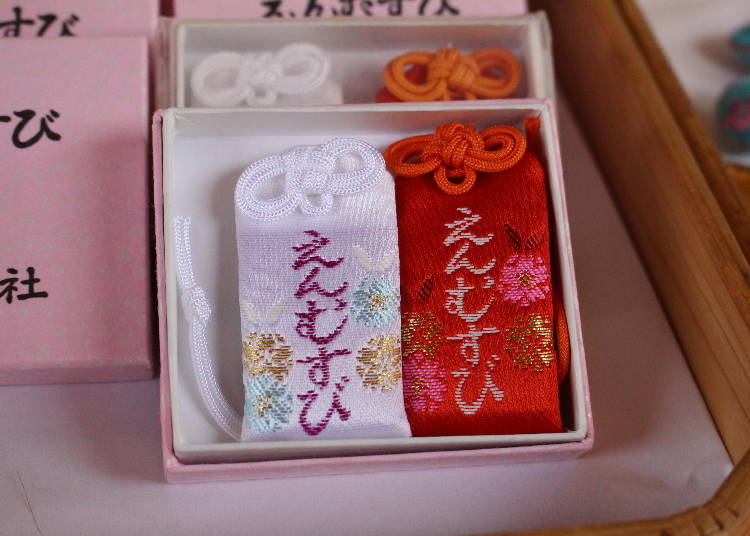 Enmusubi amulets
The god enshrined here is known for giving the gift of success in romance, so many newlyweds hold their marriage solemnizations in this shrine each day. Despite the fact that it was once destroyed in the war and by an earthquake, the shrine kept on being rebuilt, making people believe that the god residing here is a god of vitality as well. Take your time strolling around the Ikuta forest behind the shrine and recharge yourself with the abundance of negative ions there.
生田神社

Address

1 Chome-2-1 Shimoyamatedori, Chuo Ward, Kobe, Hyogo 650-0011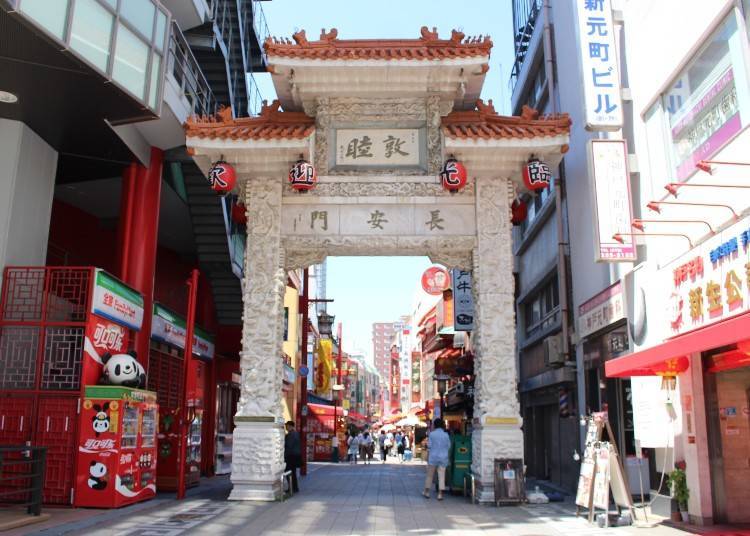 Nankin-Machi East Entrance
Kobe Nankin-Machi
Your final destination will be Kobe's Nankin-Machi. From Ikuta Shrine, walk along Ikuta Road downhill and pass through Sannomiya Center-Gai to reach the place in about 10 minutes.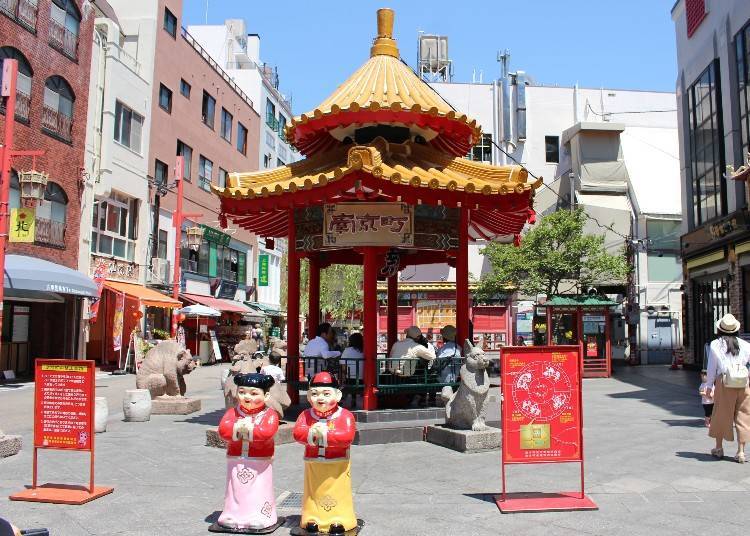 Enter through Choanmon Gate, the eastern entrance of Nankin-Machi, and you'll find rows upon rows of restaurants and booths offering delicious Chinese cuisine. The sheer amount of visitors along the street is also proof of its popularity. This is a must-visit tourist hotspot of the Kansai region that needs to be on your itinerary for sure!

After drinking in your fill of the sights, it's time to head back to Sannomiya from Motomachi, where you can take the Port Liner to Kobe Airport, then transfer to a ship to Kansai International Airport for your trip back home.
Nankin-Machi (Kobe Chinatown)

神戸南京町

Address

1 Chome-3-18 Sakaemachidori, Chuo Ward, Kobe, Hyogo 650-0023
This ambitious plan for four days and three nights of activities in the Kansai region covering the major must-see tourist hotspots is only possible if you properly use the region's public transportation system. This will make your trip a lot smoother.

Even with the main bulk of the itinerary focused on traditional shrines and temples in the ancient cities of Kyoto and Nara, you'll still have time to explore Arashiyama for an entire day at leisure while enjoying the modern attractions of Osaka and basking in the atmospheric night views that Kobe has to offer.

We hope this sample Kansai region itinerary can serve as a great reference for your planning!

Text by:WESTPLAN
English translation by: Huimin Pan
Book an unforgettable experience in the Kansai Region!
Make your trip extra memorable by booking one of these recommended tours on our partner site, Voyagin!
*This information is from the time of this article's publication.
*Prices and options mentioned are subject to change.
*Unless stated otherwise, all prices include tax.