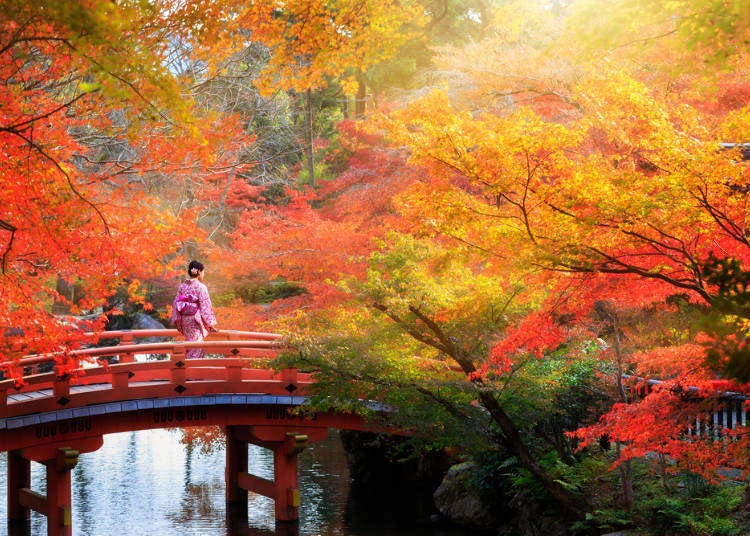 Of the joys of Japan is in enjoying its four seasons with completely different weather, food, and sights. Early autumn tends to be a refreshing time of year, when the summer heat eases and it's more comfortable to be outdoors. Some tourists to Japan like the change of summer to winter, but why is that? We interviewed a few visitors who have experienced autumn in Japan to hear their thoughts. (Each comment is an individual opinion of the respondent)
The beauty of the autumn leaves is impressive!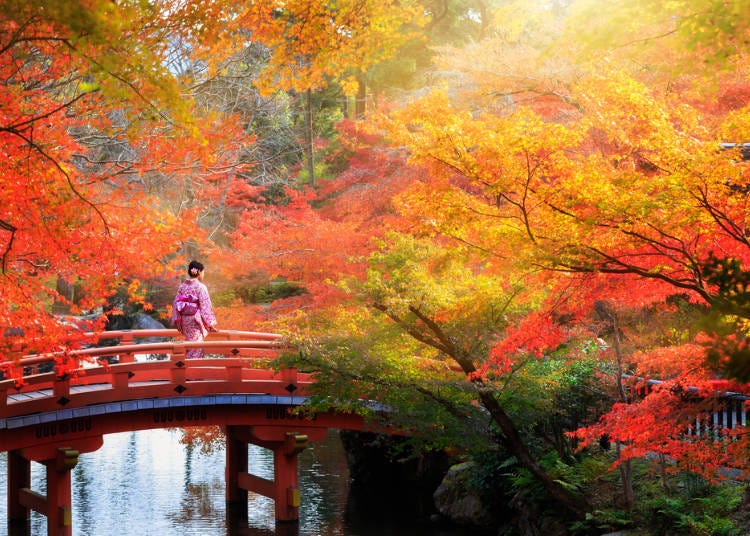 "Autumn leaves in Japan are beautiful. I think it's very nice to see beautiful foliage in areas with abundant nature and in urban parks, such as in Tokyo. Trees along the roads also turn color, and it's really enjoyable to walk outside and feel like you're in a painting." (Italian woman)

"I was surprised that the autumn colors really were so beautiful. I stayed at a hotel where I could gaze out at the foliage while soaking in a hot spring, and the scenery was exceptional." (Australian man)

Enjoying Japan's autumn colors is probably the most popular tradition in the fall. I think that many people have taken a pause while strolling to soak up the beauty around them. Japan also a culture of hunting out the best autumn leaf viewing areas around the country, with many shutterbugs flocking to some of the better-known spots as soon as the foliage forecast is updated.

Kyoto is an exceptionally famous spot for hunting autumn leaves, with Kodaiji Temple, Manshu-in Monzeki Temple, and Nison-in Temple being particularly popular destinations during the Japanese maple viewing season. The Italian woman and Australian man interviewed for this article both said that they were surprised at the beauty of the autumn leaves in Japan.

Of course, autumn foliage isn't unique to Japan, with leaf viewing rather popular in many countries from Europe to Asia such as Canada, Germany, Australia, South Korea, and China. Nevertheless, many foreigners have mentioned that they regard Japan's leaves as among the most beautiful for some reason.

It is said that one of the reasons why is that Japan has a distinctive atmosphere. Ancient temples and shrines are often the focal points for Japan's fall foliage, and this creates a very unique and "only in Japan" kind of gorgeous scenery.
There are many typhoons and unexpectedly hot days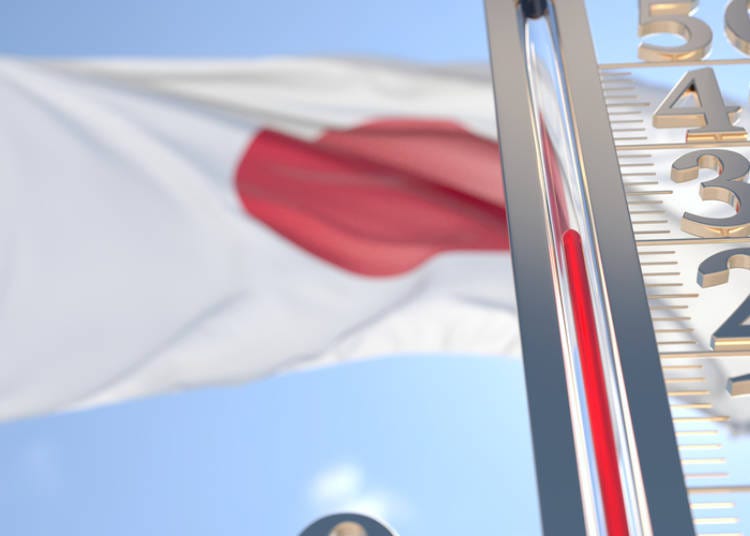 "I have the image of Japan having many typhoons from the end of summer to autumn. Due to these typhoons, trains will often stop or be delayed. This may be unavoidable, but all the station announcements were in Japanese. I was pretty shocked that I couldn't quite follow what was going on and get the information I wanted easily because things weren't bilingual." (Italian woman)

"Autumn is hot like summer in the daytime, and there were days when I didn't want to go out. But it was cool in the morning and evening. Every morning, it can be rather unclear if I'll need short or long sleeves, so it can be a bit troublesome to know what to wear for the weather." (British man)

In Japan, typhoons are likely to form from late summer to autumn when the high-pressure systems around the country weaken. When the transportation networks are disturbed due to typhoon, important announcements will be made. Still, as the Italian woman in this interview mentioned, many of the important announcements are indeed in Japanese. Many tourists have had a hard time getting the necessary information to understand how their travel plans will be affected.

Currently, most transportation companies are endeavoring to improve multilingual services in emergencies for travelers, so that this anxiety will be resolved in the future.

I often hear that, "Japan has four distinct seasons, and it is troublesome because you have to change what you wear for each season." This might be normal for Japanese people, but indeed, some countries do not have distinct seasons, and some visitors might assume that Japan has a climate similar to many other Asian countries. For some visitors, it may be the first time for them to experience a muggy summer or the chill of winter, and I'm sure there are many questions about what to wear.
Japanese autumn cuisine is the best!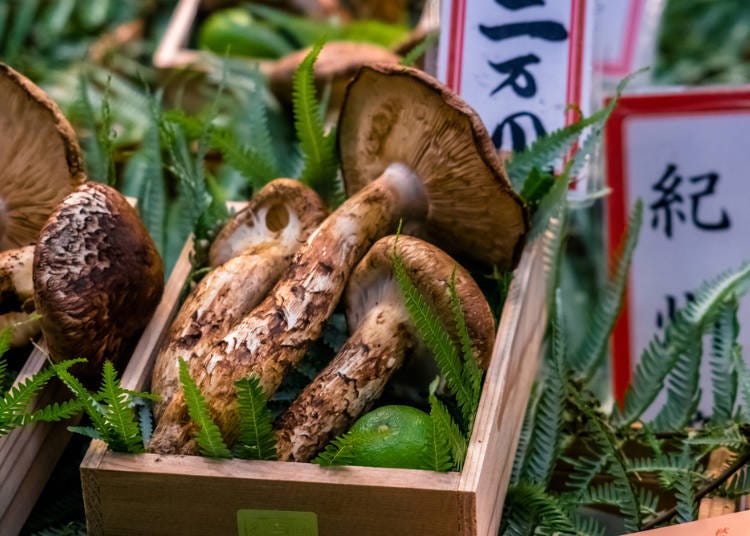 "Japan has specific fruits for every season, but those in autumn are especially delicious. I love pears and persimmons because of their unique taste in Japan. The peaches are also delicious. Overseas, sweet and juicy peaches aren't the same." (British man)

"I was surprised when I first saw that sales truck with an oven in the back that sells roasted sweet potatoes. I was a little scared because it was moving while the fire was going, but when I tried one of these 'yaki-imo' snacks for the first time, I felt it was sweet, soft, and super tasty." (Australian man)

"Japanese people like matsutake mushrooms, and I was really shocked by the prices they go for in the autumn. I don't know why they are so expensive – I personally can't stand the smell of them." (Australian man)

There is a Japanese phrase: "Shokuyoku-no-Aki," which means "Autumn appetite." During this season, foods representing the autumn flavor appear on menus at restaurants everywhere: fruits such as pears and persimmons, seafood such as saury and oysters, and vegetables such as matsutake and bamboo shoots, among others.

From autumn to winter, you can see roasted sweet potatoes (called "yaki-imo") in cities. Just as our Australian friend mentions, often these are roasted fresh in the back of a sales truck that has a characteristic melody. When you hear it, be sure to give it a try! Recently, it has been sold at supermarkets all year round, and roasted sweet potatoes can be eaten regardless of the season – but trying the original tradition is definitely recommended.

Also, matsutake mushrooms are familiar as high-class foods in Japan. Their unique scent, which tends to be woody and musky, has long been loved by many Japanese as an autumn tradition. However, for some visitors, their smell may be quite unfamiliar and be something of an acquired taste.

Certainly, as our Australian interviewee mentioned, it might be tough for tourists to connect something so odoriferous with the price tag: in season, depending on the origin, size, and other features, matsutake mushrooms can run anywhere from a paltry $20-$100 per mushroom to $1,000 or more for a boxed set.
I was surprised at Japan's take on Halloween!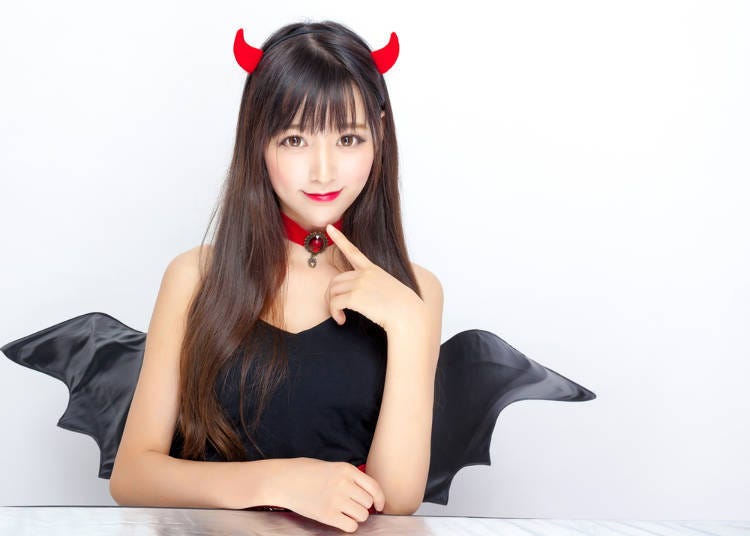 "I was very shocked by Halloween in Japan. I have the image of typical Japanese people being rather quiet people, so I was stunned to see a lot of cosplaying adults gathering at Shibuya Crossing and parading around the city. I want to join, too! There are huge crowds though - it may be too exciting and dangerous, so I don't have the courage." (British man)

Halloween has become one of Japan's autumn traditions. In Japan, Halloween has been a hot topic for several years. Adults who don costumes gather in various places such as Shibuya and Roppongi. Since Halloween is expressed in Japan might be a bit different from how it is done in the US, it became a hot news topic in Japan and overseas.

Japanese Halloween cosplay costumes tend to be rather well made and have been well received by tourists. However, recently, Halloween has attracted something of a low image due to the poor manners and annoying actions of a few in the city. Also, in 2020, under the influence of the novel coronavirus, some online events will be held, which is likely to affect how Halloween is enjoyed.

As a standard event in Japan in autumn, I hope that many people will continue to join in the fun with peace of mind and enjoyment.
A lot of fun during autumn in Japan!
Autumn leaves, climate, gourmet food, and more in Japan! There are so many ways that fall is different from other seasons, and visitors to Japan would certainly encounter something new and unfamiliar. We hope that you enjoy autumn with an open mind, and have fun!
Written by: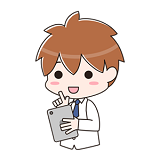 * The information in this article is current as of October 2020.
*This information is from the time of this article's publication.
*Prices and options mentioned are subject to change.
*Unless stated otherwise, all prices include tax.