Japan has the habit of embracing customs and cultures from around the world with open arms and shaping them in its own, unique way. Halloween is one of them – much like Christmas, department stores and theme parks all around the country redecorate, host events, and offer bargains from the start of the spooky season.
What seems so established today, however, is a fairly recent trend. It might surprise you to hear that Halloween in Japan wasn't a thing until the 2010s when Halloween suddenly and rapidly started to get popular. Lacking the folkloric background of both appeasing and warding off spirits and souls of the dead, Japanese Halloween isn't so much about spookiness. Rather, it is a massive celebration of Japan's flourishing pop culture, with manga, anime, and video games at its forefront. Halloween in Japan quickly established itself as a standalone version of the Western original, creating its very own culture and charms that may have little to do with what you're used to.
Japanese Halloween - It's All About the Costumes!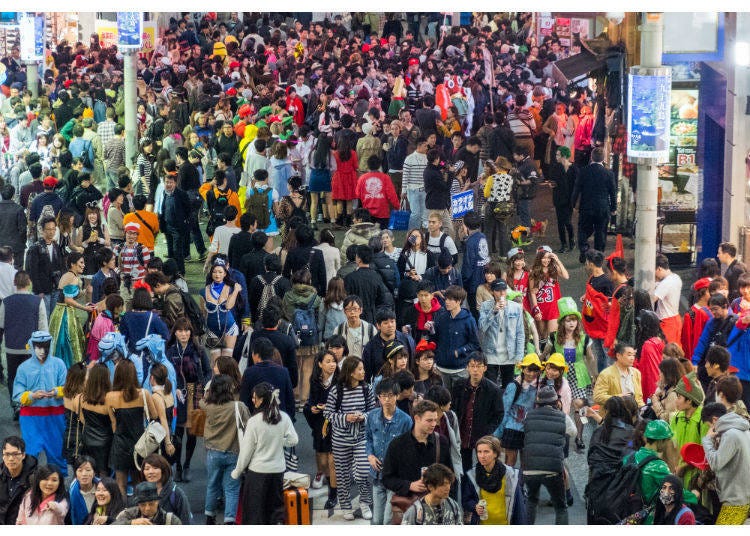 Japan's Halloween boom is a result of a modern, globalized world that keeps bringing all sorts of international events and customs to the island nation. Unlike any other, however, Japanese Halloween managed to create a culture of its own and is an inherent part of autumn nowadays.
One of the main differences between Halloween in the West and in Japan is, as already mentioned, its disconnect from the folkloric roots, where much of the spookiness of the holiday stems from. While "Halloween spirit" might be a thing in the West, encouraging people – but obviously not forcing them – to make themselves as scary and terrifying as they can be, Japan's Halloween operates under "cosplay spirit." Halloween in the West still has folkloric and pagan traditions at its core, but in Japan, it is a glorious homage to pop culture.
Shibuya, the Place to Be for Halloween in Japan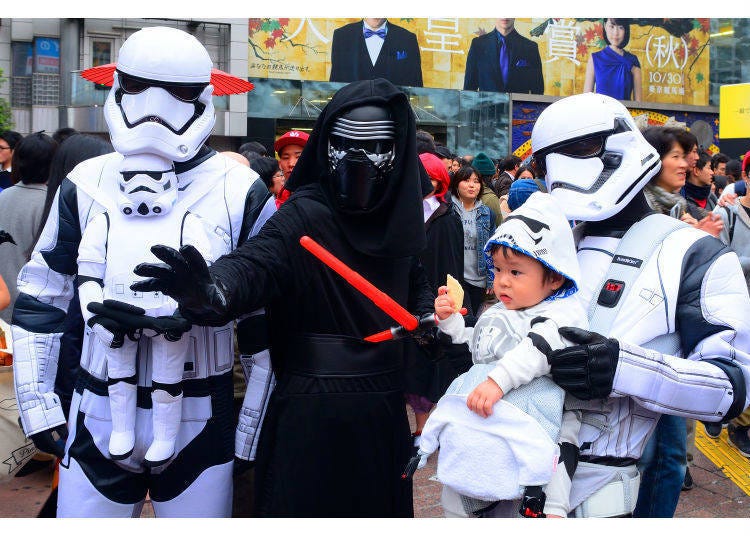 On both the 30th and 31st of October, Tokyo's Shibuya is crowded with people in costumes, especially around the massive scramble crossing. It's not necessarily a party – costumed folk just gather to hang out and have a good time. If you see someone who chose the same guise as you did, it's a Japanese Halloween custom to pose and take a photo together! For those kinds of costumes that hide a person's face, don't be shy – just approach them, have a chat, and share a drink. Halloween in Shibuya is all about mingling and having a good time while showing off your own and appreciating each other's outfits.
During the days around Halloween, traffic around Shibuya Station is restricted, allowing the crowd to dominate the streets. This gives the area a fun and exciting atmosphere, like a big, fun outdoor Halloween party that just goes on and on. The city even provides for extra space to change in and out of costume and sets up temporary toilets all around the area, providing extra comfort.
The costume part of Halloween is what might have made Japanese people fall utterly in love with the Western tradition. A people with a reputation of being shy, Japanese Halloween fans themselves say that dressing up as someone – or something – else gives them an opportunity to "break free from their usual self." We can probably all agree that this is one of the best parts of Halloween!
Tasting Halloween: Japan's Amazing Sweets and Snacks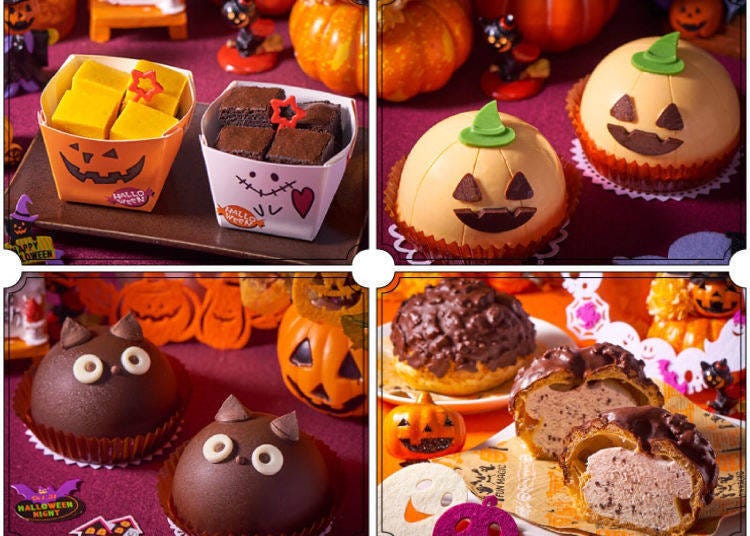 7-Eleven's Halloween Sweets
From department stores to restaurants, shops, and convenience stores, Halloween also brings forth a sheer infinite number of special food menus, bargain campaigns, limited products, snacks, and treats. Japan manages to capture its fun, modern Halloween culture in the form of adorable goods and snacks like hardly any other country. In the West, the classic jack-o'-lantern and its candle-lit, carved face dominate the image of Halloween. Japan, on the other hand, has made the pumpkin itself the symbol of the holiday. Everything – food, cosmetics, goods, drinks – gets a pumpkin makeover during Halloween, shining in bright red, yellow, and orange or taking on the subtly sweet taste that pumpkin is known for. Halloween sweets are especially a must-try in Japan!
Japan and "Trick or Treat!"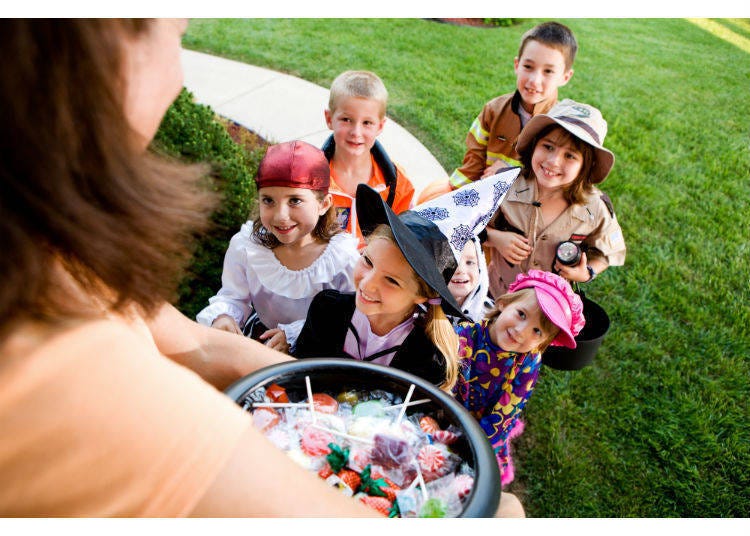 "Trick or Treat!" is the first thing that comes to the mind of many people when thinking about Halloween. Japan's version of the autumn event might be mainly about young adults and cosplay, but the fun tradition of children going from house to house and asking for sweets also found its way to Japan. Still, it's different. Rather than kids freely roaming their neighborhood, trick-or-treating is done via dedicated, usually locally organized events. Neighborhood associations, schools, or kindergartens might host such an event for parents and their young children, allowing Japan's kids to see how "Halloween is done in other countries." Some families also throw private parties and coordinate the trick-or-treating via the parents and local community.

In any case, you'll find that Halloween in Japan is different from what you know, but manages to reinterpret the spirit of Halloween in a unique and fun way! If you're in Tokyo during the spooky season, don't miss out on the costume fun in Shibuya, treat yourself to quirky and delicious Halloween snacks, and take in the atmosphere to the fullest!
*This information is from the time of this article's publication.
*Prices and options mentioned are subject to change.
*Unless stated otherwise, all prices include tax.
Limited time offer: 10% discount coupons available now!