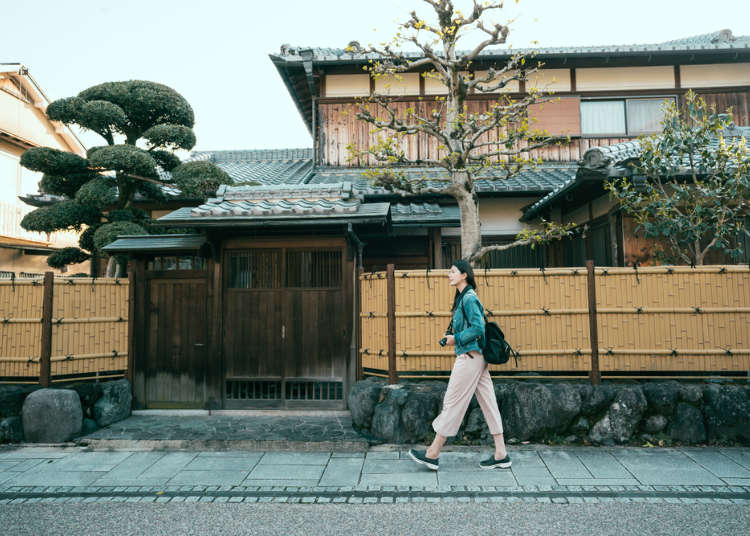 With Tokyo hosting the Olympics in 2020, Japan is becoming a major destination for tourists around the globe. While it is still a pick for visitors from the West, 2018 saw around 85% of tourists coming from Asia alone. Many of these come from Korea, mainland China, and Taiwan.

According to one of our editors, one of Taiwanese people's favorite countries is Japan. On top of that, things like proximity and cheap plane fares to and from Japan make it even better and easier for people traveling from Taiwan to visit Japan.

Furthermore, there is a bond among some Asian countries, but even so, what is it about Japan that are so charming?
1. With its high-quality and affordable drugstores, Japan is really a shopping paradise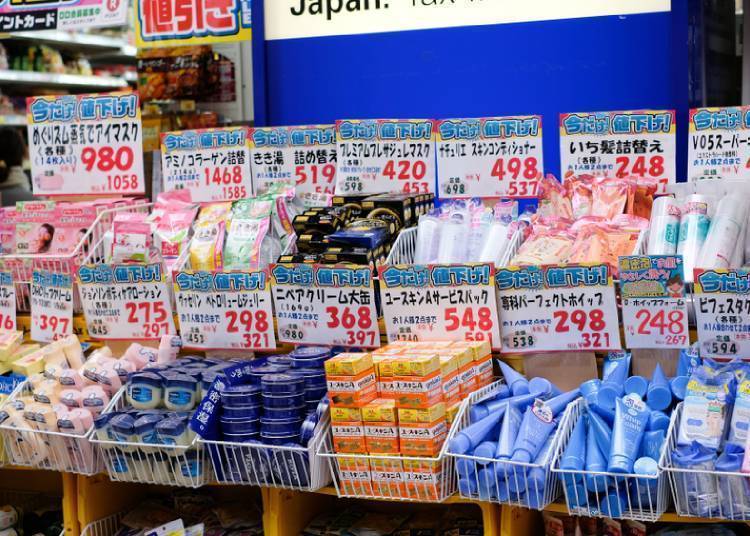 Everyone wants to buy good-quality products at low prices, of course. In Japan there are many stores that sell a wide variety of items, from daily needs to gifts.

Among these, drug stores are probably the best. Japan boasts a lot of well-known drug-store chains like Matsumoto Kiyoshi, or Welcia, but also many smaller, family-run shops.

Even Japanese people often choose drug stores for their shopping. There you can find health or beauty-related products, but also food and beverages. Japanese drug stores are also great places to buy items that are not available in Taiwan and other Asian countries (and when they are, they tend to be expensive).

There are also 100 yen stores where you can enjoy some great budget-shopping. They offer utensils, stationery, food, and much more. Similarly to drug stores, there are some chain-stores that are extremely famous (like Daiso). Most of the items sell for 100 yen but occasionally they may be a little more expensive, so pay attention to the price before you buy something!

Finally, there's a sell-all discount store called "Don Quixote" that you must go see when you travel to Japan. If you've ever been to Don Quixote, you know that it sells food, cosmetics, clothing, interior decoration, toys, leisure products, home appliances, mobile phones, jewelry, band-name goods, party supplies, grocery, and even adult-entertainment products. The selling point of the store is its cheap prices, so it's popular among Japanese people and foreigners alike.
2. Japanese people are very friendly and hospitable!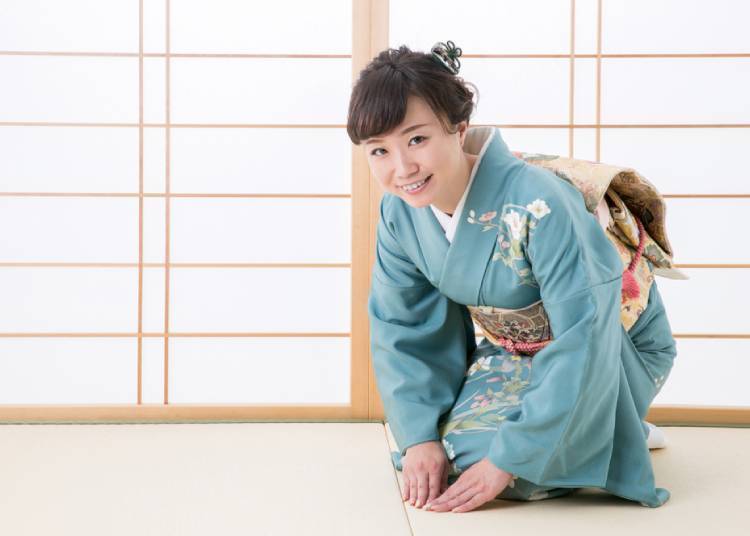 Even those who have never been to Japan, picture Japanese people as very friendly. In Japan, you can really feel their "customer first" attitude and service. When you enter a restaurant or a store, you're always greeted with a smile and a warm welcome.

Interestingly, when you go to an izakaya or a fine restaurant, the waiter often takes your order while crouching, kneeling, or squatting (if they took your order while standing, they would have to look down to you, and in many restaurants they consider that being a sign of disrespect towards the customer).

In a bus, the driver will let the passengers know when there is a sharp turn, or a red light, or when they should hang tight to the handles.

At first it felt like people were too kind, but after getting used to it, I came to really appreciate Japan's professionality, attention for their guests, and respect.
You can see this brand of hospitality and respect also in amusement parks, shopping centers, and hotels.
3. Don't miss the convenience stores! We recommend especially their desserts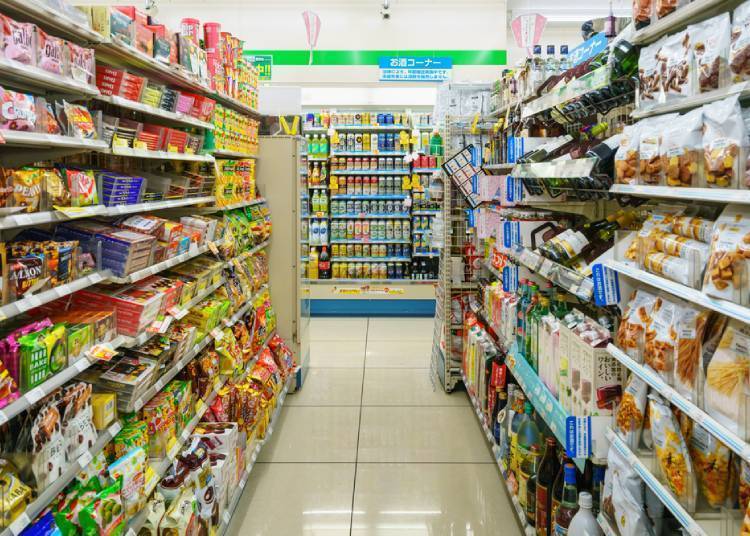 Tooykrub / Shutterstock.com
Common convenience stores chains are 7-Eleven, Lawson, Family Mart, Ministop, and more. Similarly to many other countries, there are many different convenience stores in Japan. At first glance they may look very similar to those in Taiwan, but at a closer look, they reveal high quality products and food.

One of the most intoxicating products they sell is desserts! Should you ever taste a cake or pastry from a convenience store, you will definitely agree with me. The rest of the products you will find in convenience stores can definitely hold their own even against the high quality of the sweets. You will find a lot of items that you can find in convenience stores around Asia and elsewhere, as well as onigiri, oden, hot food and more.
4. The Japanese attention to neatness is fascinating!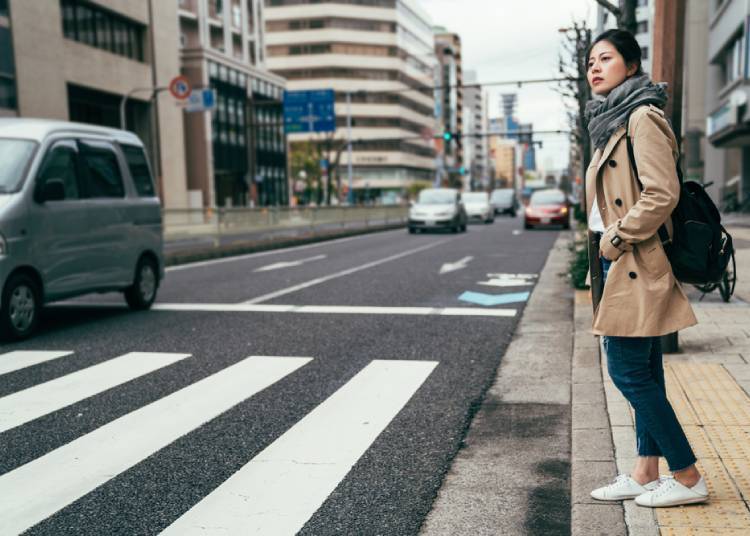 Compared to the rest of the world, Japan is probably one of the neater countries. The concept of "omoiyari" (not troubling those around you) is embedded within society, and for this reason most people follow the rules and behave in an orderly manner. This is reflected even in the street traffic. Vehicles and pedestrians tend to respect all the rules (it seems that people in Tokyo are less unruly than their Osaka counterparts).

In addition, streets are clean and people are polite to one another, so while traveling to Japan, you'll probably meet less rude people.
5. The food in Japan is delicious!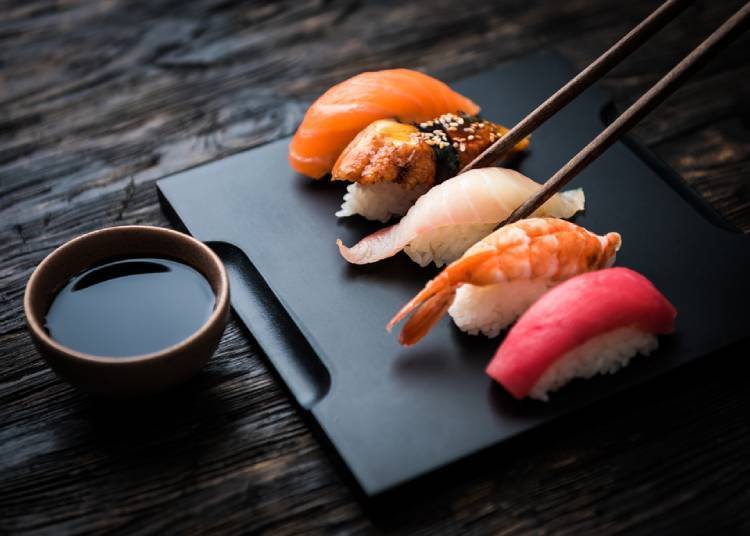 When it comes to food in japan, most people will think of sushi, ramen, or tempura. But is there a big difference between Japanese food in Taiwan and Japanese food in Japan? Everyone has their own preferences, but I think that Japanese food in Japan is tastier. Some of my favorite are sushi and soba.

When it comes to sushi, although there are good sushi restaurants in many other countries, the quality of the fish and the flavor of the rice and vinegar in Japan, makes for a better flavor in Japan.

As for the soba noodles, in Japan you can have hand-made ones with tasty Japanese sauces.
6. Bonus: Japan has a variety of accommodations like internet cafes where you can sleep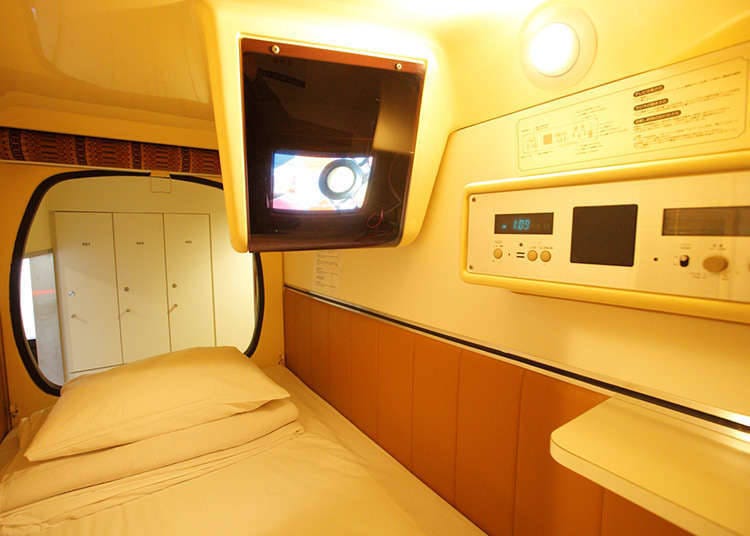 Japan's lodging accommodations are usually well-equipped, and are roughly divided in a few categories such as hostels, ryokan, guest houses, capsule hotels, and so on.

In addition, there are also less-known (to tourists) internet cafes. It may sound crazy to stay at an internet café, but Japanese ones have private cubicles, which can even be used to spend the night.

If you choose to stay, you can also enjoy the high-speed internet, food and drinks (for additional charge), comics, games, and your private space. Internet cafes in Japan even have showers. While regular accommodations like hotels might be more comfortable, especially if you're traveling alone, internet cafes can be a good budget option (especially if you're traveling alone).

Next time you visit Japan, take a look at its internet cafes!
*This information is from the time of this article's publication.
*Prices and options mentioned are subject to change.
*Unless stated otherwise, all prices include tax.