Japan is famous for its ease of travel, amazingly convenient and well-regulated public transport. However, we all know that traveling for the first time in a new and unknown country can be quite daunting!
1. You Can Withdraw Money from Foreign Cards at 7-Eleven ATMs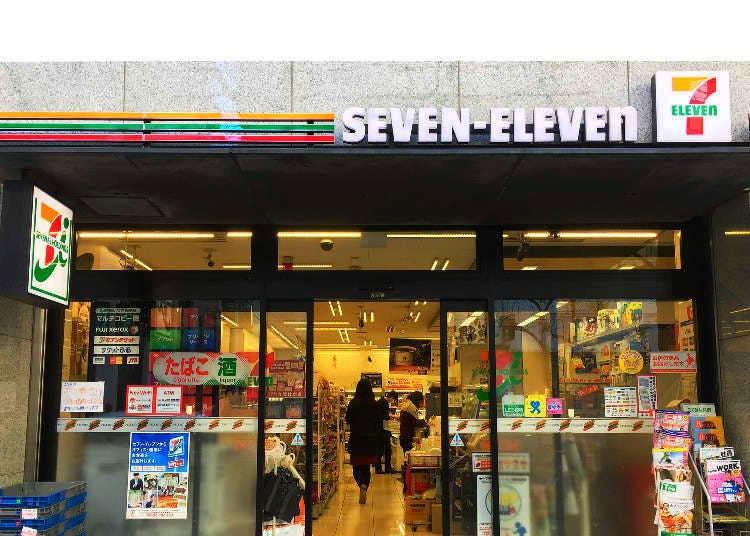 While it's common to be able to use credit or debit cards wherever you travel in many countries, Japan is still a cash-based society for the most part. Sometimes this makes it difficult or impossible to use foreign cards, so it's always best to carry some cash on you!
If you are ever low on money, it's great to keep in mind that ATMs at Seven Elevens can be used night and day, and accept cards from all over the world at a reasonable fee! Seven Eleven's ATMs can be also be found in major airports in Japan, some supermarkets like Ito Yokado, outlet malls, as well as department stores like Seibu or Sogo.
Knowing that it's possible to withdraw more money almost anywhere you go definitely makes the trip to Japan less stressful!
2. Loppi/Famiport for Purchasing All Kinds of Tickets!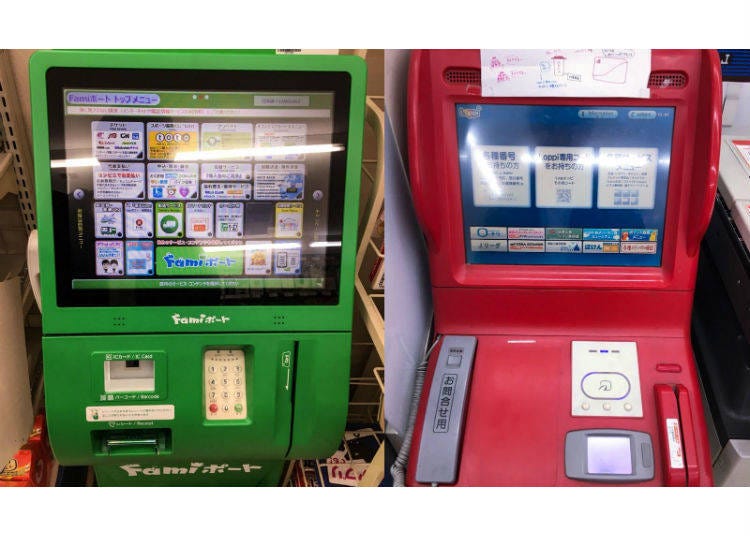 Tickets for concerts, museums, exhibitions, sporting events or matches, and more can be purchased at convenience stores in Japan. Most travelers are unaware of these extremely handy machines and sometimes can be caught up in a line to get tickets. You can look up tickets for almost any event you can think of on these machines!
Loppi are found at any Lawson in Japan. You can search through several different services, and buy tickets to places like the Ghibli Museum, Disney Land/Disney Sea as well as transportation tickets, movie tickets, and more! Once you have selected the item you want, you can purchase the ticket and the machine will print off an order sheet. You will need to show this sheet to the store staff at the register and you can pay for your ticket right there! Be careful though—these order sheets will only be valid for 30 minutes, so it's best to bring them straight to the cashier.
Famiport machines are found at Family Mart. Famiport is very similar to Loppi and allow you to search for tickets from the whole country of Japan. Unlike Loppi, Famiport will allow you to search for tickets using the alphabet! Famiport will also print out an order sheet for you to give to your cashier in order to pay.
Buying tickets in advance will help to avoid long lines, not to miss buying it before it sells out, and just make life easier. If you don't have tickets to your event, we recommend checking these machines out!
3. Get an IC Card for Trains, Buses, Convenience Stores, Vending Machines, and more!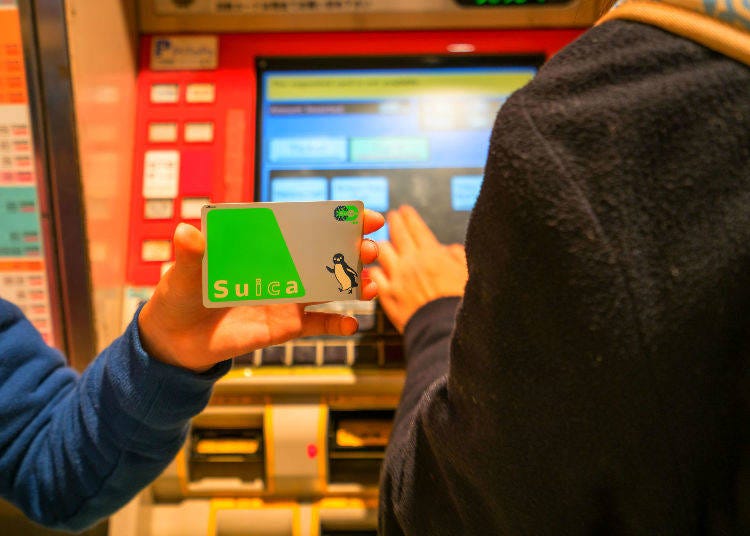 Dealing with foreign currency (especially coins!) while traveling can definitely be a pain. This is why we recommend getting an IC card like Suica or Pasmo while you're here in Tokyo! IC cards are prepaid cards that will let you ride almost all train lines and buses throughout the country and are easily recharged at any station. It doesn't stop at transportation though - IC cards can be used at many shops in and around stations as well as all convenience stores! Although you can't use them at all shops, the IC card is a convenient cashless method of payment - it's as easy as touching your card on a machine for a split second!
IC cards make everyone's life simpler, and they are just 500 yen to make. Also, when you're done using your IC card you can return it to train staff to redeem for your original 500 yen. Or if you prefer, keep it as a nice souvenir - or maybe even save it for the next time you come visit!
4. Get Free Wi-Fi in Japan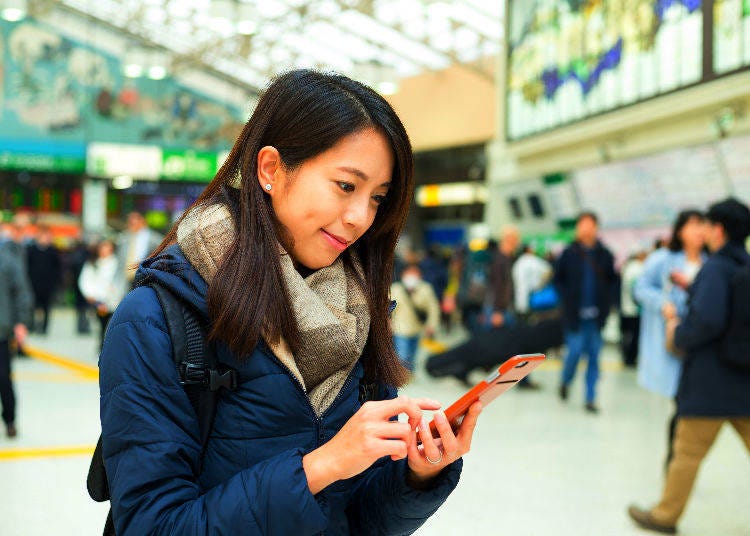 A lot of people think that it's hard to find Wi-Fi in Japan, but that is not the case! While Japan may not have as much free Wi-Fi as other countries, it is not by no means impossible to find.
Free Wi-Fi, especially in Tokyo, can be found at many places! Many cafes like Starbucks or Tully's offer free Wi-Fi for all to use, as well as convenience stores and fast-food restaurants like McDonald's. You can also find free Wi-Fi on some train lines as well as at the airports here.
It might be a hassle to find it sometimes, but luckily Tokyo has many options for you that will help you out while you're here!
5. Communicating in English isn't easy in Japan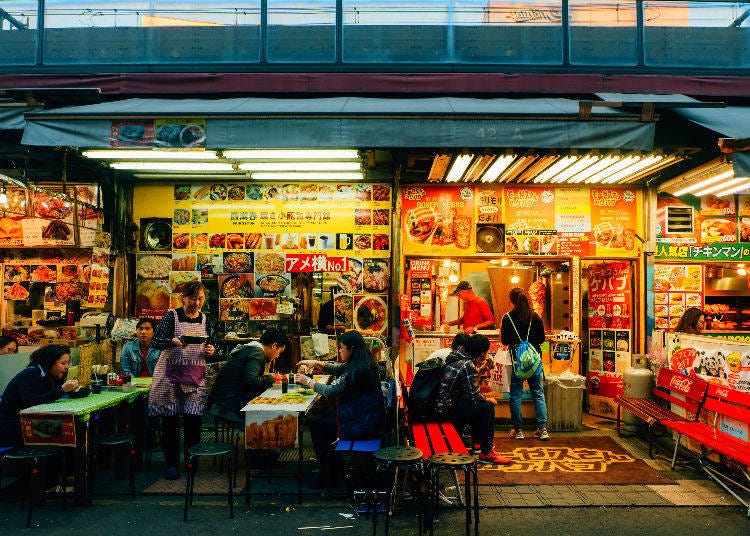 You may have questions for staff at a shop you're at, but you may not be able to understand one another. It might be best to understand or know how to say a few Japanese phrases before coming to Japan and also to speak slow, simple English words or phrases to communicate with some Japanese people. Don't be too afraid if your English isn't understood the first time—it is often just a matter of rephrasing!
Bonus: In Japan It's Legal to Drink in Public Places!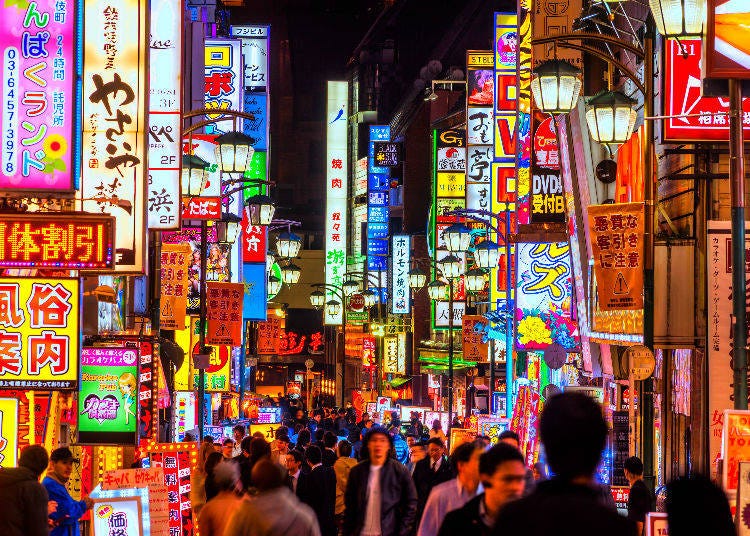 Many are surprised to hear that in Japan you're allowed to drink in public areas like parks or on the train! It's even legal to drink in a car as long as you aren't the one driving. It's much different than many western countries which will allow none of these! For most it's an interesting experience that they can't have in their home country, which is why mention it out while you're here! Tokyo is full of many beautiful parks and has a lot of tasty and cheap alcoholic beverages at the convenience stores.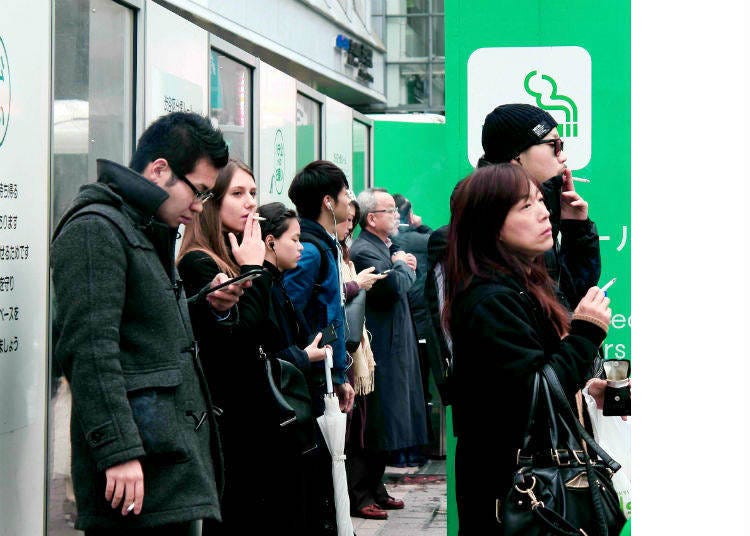 While it is legal to drink in public, smoking in Japan is much stricter. In Japan, you can smoke in some restaurants and in some designated communal areas, but other than that smoking is generally prohibited in public areas.
Traveling in Japan, especially for the first time, has the potential to be very confusing! Hopefully this information can help you out while traveling and make your trip all the better.

Written by Lindsey Schultz
*This information is from the time of this article's publication.
*Prices and options mentioned are subject to change.
*Unless stated otherwise, all prices include tax.