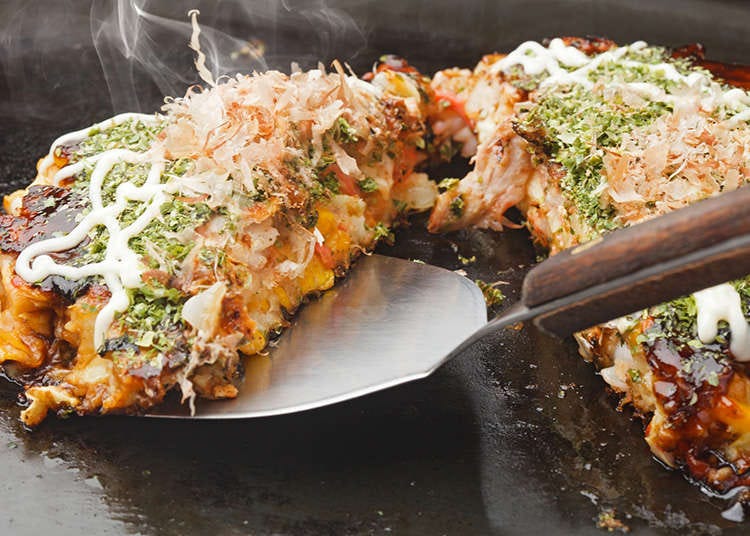 Known as "konamono" (literally "flour things") they are distinctly Japanese dishes that are often eaten at home as well as out. The ingredients and seasoning, as well as the way of cooking, vary according to area such as Kanto region and Kansai region.
The ingredients are mixed together for "Kansai style okonomiyaki"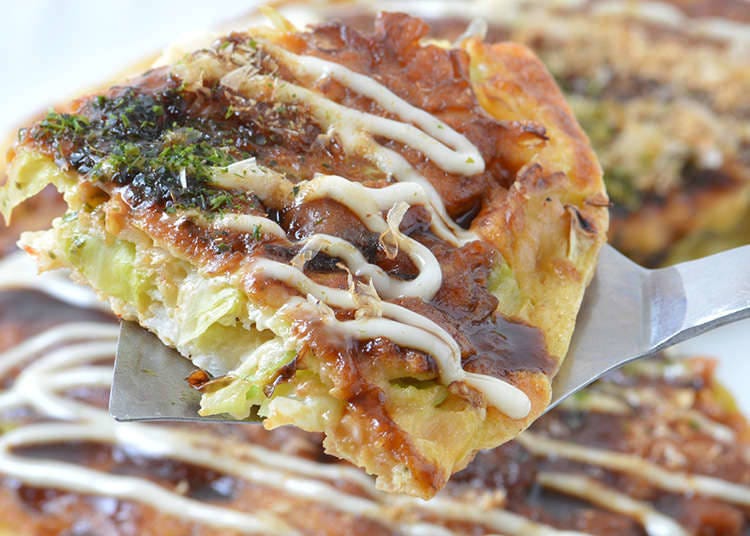 Kansai style okonomiyaki, eaten in places in the Kansai region such as Osaka, is the style of mixing eggs, cabbage and seafood such as prawns and squid into a batter made of flour and water. This is then poured onto a teppan (iron griddle) in a round shape, and fried with sliced pork on top. Sometimes grated Japanese yam is added into the batter.
Ingredients are layered for "Hiroshima style okonomiyaki"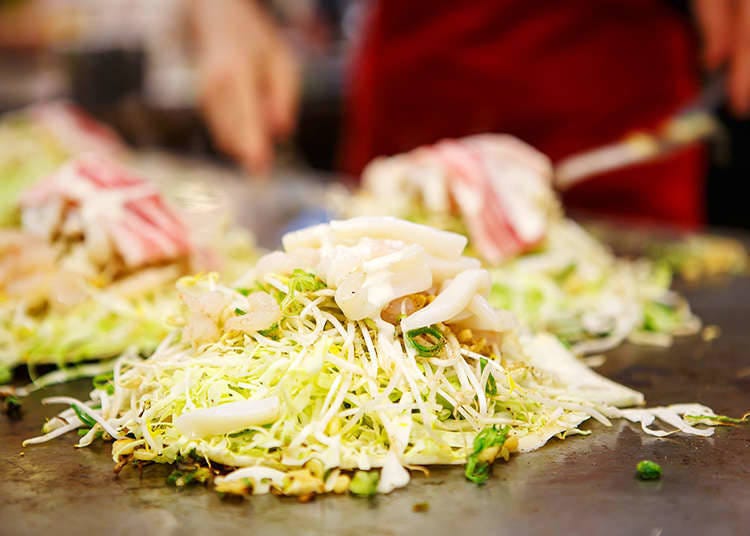 Hiroshima style okonomiyaki's characteristic is that the ingredients are not mixed.
The flour-and-water batter is poured onto a teppan thinly in a round shape like a crepe. Then cabbage, bean sprouts, seafood and sliced pork are added on top in order. It is later turned over by spatula to fry the other side.
"Monjayaki", where making the well is key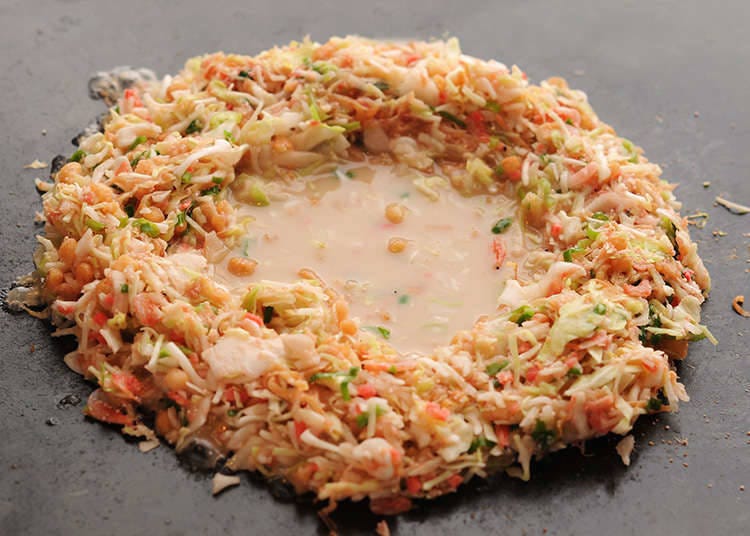 A batter made with flour and plenty of water is flavored with sauce, mixed with ingredients like cabbage and seafood and fried on the teppan.
It is more watery than okonomiyaki so the ingredients are used to make a well which the batter is then poured into. When the batter boils and starts to get short of water, the well is broken and the ingredients are mixed into the batter. It is then spread flat. Small spatulas are used to press the batter against the teppan, and the batter is eaten off the spatula.
"Takoyaki" shaped like table-tennis balls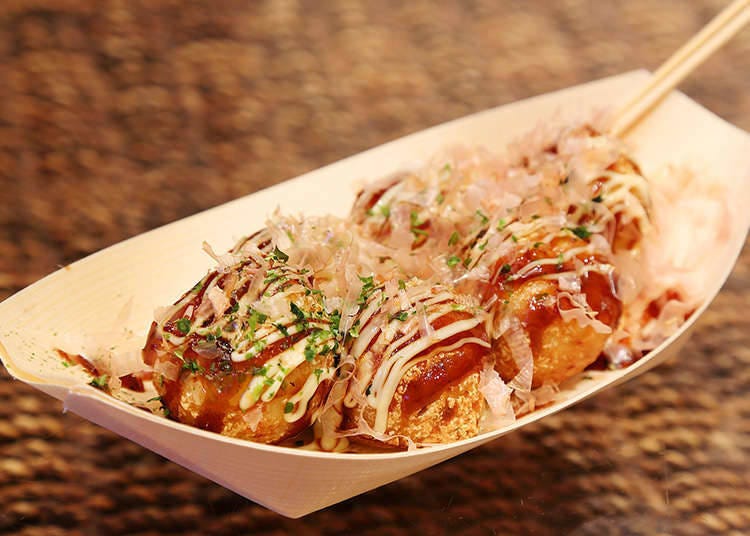 Chopped octopus is dropped into batter made from flour and water or soup stock and grilled into balls of 3 to 5cm in size. It originated in Osaka. Toppings include sauce, green laver and dried bonito shavings. Some people add mayonnaise.
If sauce is not provided, usually the batter is flavored.
*This information is from the time of this article's publication.
*Prices and options mentioned are subject to change.
*Unless stated otherwise, all prices include tax.