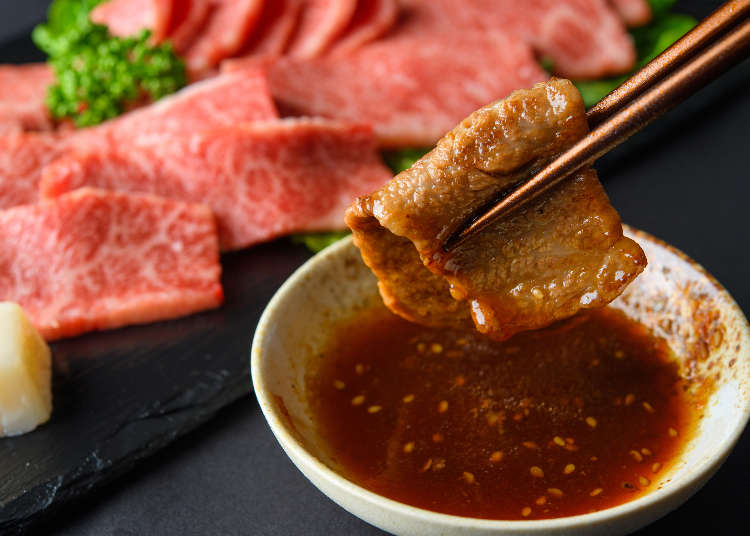 All-you-can-eat ('tabehoudai') buffets offer a wide variety of food from sushi to desserts. While the buffet style is prevalent in other countries as well, it is one of Japan's characteristics that restaurants will offer an unlimited number of dishes in one category.

Many foreign visitors to Japan choose all-you-can-eat as one of the things they want to experience during their trip to Japan. In this issue, we asked several foreigners who love Japan what culture shock they experienced when visiting these restaurants in Japan (each comment is the opinion of the respondent).
Amazing, endless food in the same category!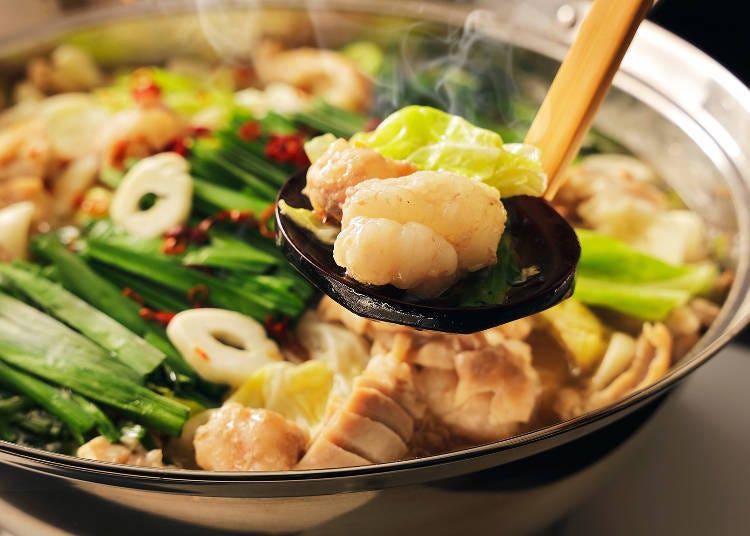 Here are the most common opinions among those interviewed this time. In Japan, people often eat the same category of food at specialty restaurants, such as sushi at a sushi spot and yakiniku at a yakiniku restaurant, but they were surprised by this style.

"All-you-can-eat in Japan is pretty special. I was surprised at first by the all-you-can-eat style, such as all-you-can-eat nabe or all-you-can-eat yakiniku, where you fill up on the same kind of food." (Slovakian/30s/Female)

"I've loved motsu (offal) since coming to Japan, and when I discovered all-you-can-eat motsu nabe, I thought I was in paradise." (American/30s/Male)

In recent years, "all-you-can-eat" has become popular, and like in Japan, you can find buffets and similar styles in many countries. However, many foreigners who came to Japan and experienced all-you-can-eat really raved about the quality of food at these restaurants.
Ramen at All-You-Can-Eat Sushi! Fun with a wide variety of menu items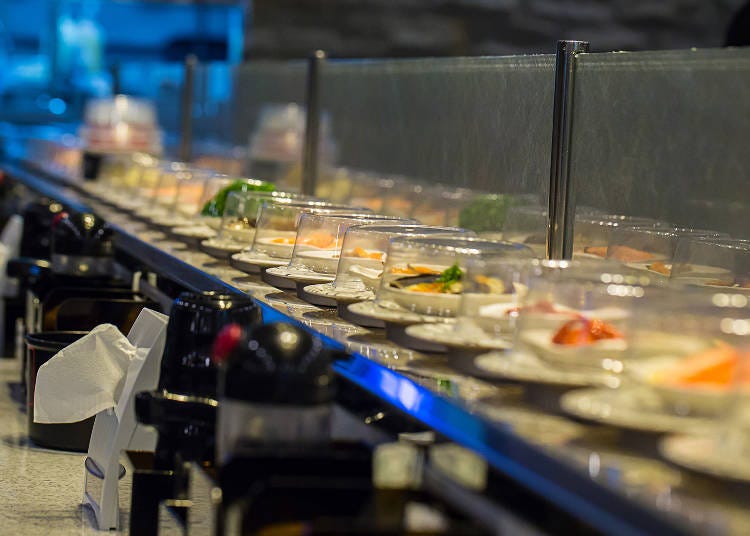 While there are not many all-you-can-eat high-end sushi restaurants, many all-you-can-eat family-oriented conveyor-belt sushi restaurants offer a wide variety of non-sushi menu items. Our foreign respondents were surprised to find that there are many side dishes offered at these restaurants, like noodles, fried foods, and sweets, just as if they were in a family restaurant.

"When I tried the all-you-can-eat sushi restaurant because I wanted to eat a lot of sushi, I was surprised to find ramen, udon, fried food, and even sweets." (Dutch/40s/Male)

"I was surprised to see so many sweets. We want sushi, but there are only a limited number of sushi items that children can eat, so it's nice to have a lot of side dishes." (Chinese/30s/Female)

I'm all for Japanese delicacies while traveling! However, I think there are few foreigners who don't like raw fish. Some restaurants that offer all-you-can-eat sushi also provide meals other than sushi. If one friend who wants to eat sushi is traveling with a friend who doesn't like sushi, it might be a good idea to go to an all-you-can-eat sushi restaurant that offers a variety of other menu items as well!
Fruit picking where you can keep eating the same fruit - this is amazing!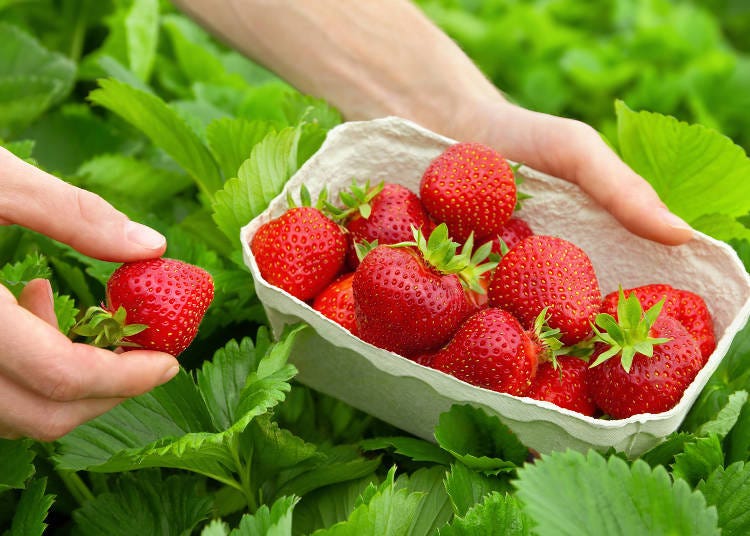 You can often find farms and orchards where you can pick fruit in agricultural regions around Japan. There are all-you-can-eat options where you can eat as many strawberries, peaches, grapes, and other fruits as you like within a time limit. They are also becoming popular among visitors from abroad as an activity during their trips.

"I went to an all-you-can-eat strawberry eating place, and it was so much fun picking and eating them by myself!" (Malaysian/30s/Female)

"Fruit picking is heaven for those who have a great favorite fruit! But if it's not your favorite fruit, you'll probably get bored of picking it all." (Chinese/30s/Female)

There are various fruit picking activities overseas as well, but the all-you-can-eat approach seems to be a little less common. And since you can enjoy picking as you like with your own hands, you get to choose exactly what you pick - and, of course, it is very fresh. In some countries, the price of fruit is very high, so when coming to Japan, it might be a luxury to enjoy filling up on high-quality fruit! Some people said, "It's a miracle to be able to eat a lot of fruits at a great price!"

On the other hand, some say they are surprised at the Japanese, who don't seem to mind eating the same fruit until they're full, with little variety in the mix. Fruit picking may be a matter of taste and preference.
Shocked at the variety of all-you-can-eat yakiniku portions!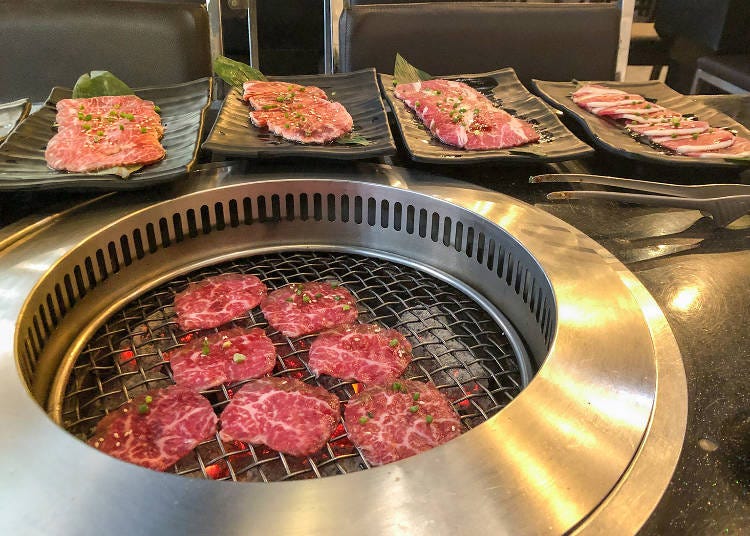 One of the most popular activities among our interviewees was all-you-can-eat yakiniku. The reason for its popularity was that yakiniku is loved by people from many different countries and that one can enjoy many cuts of meat.

"Karubi (boneless short rib), tongue, liver... there were so many different kinds of meat that I was worried about the restaurant's business." (Malaysian/30s/Female)

"I love all-you-can-eat yakiniku! I couldn't finish the meat served at the all-you-can-eat yakiniku restaurants in Japan because there were so many different kinds of meat. So many Japanese are gourmets!" (American/30s/Male)

Nowadays, there are a variety of yakiniku restaurants, from so-called yakiniku, to Korean-style yakiniku, Brazilian-style yakiniku, and so on. Many meat-loving foreigners go to all-you-can-eat yakiniku restaurants every time they come to Japan! They were surprised not only by the wide variety, but also by the cosmopolitan atmosphere, quality, and everything else, and raved that this is Japanese quality.
Natto, ramen, and fried chicken...All-you-can-eat variety!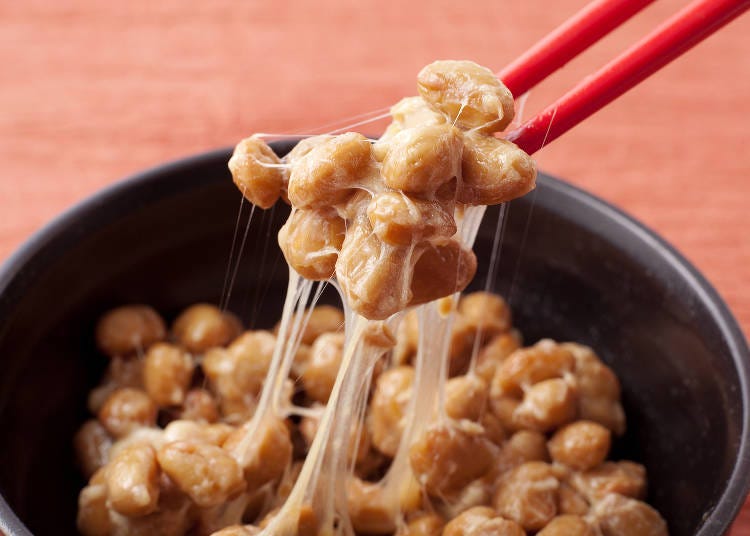 I love all-you-can-eat! One foreigner even remarked about how they were surprised to discover "all-you-can-eat natto!"

"I can eat natto, but I was astonished that this restaurant served it as a kind of buffet - and specialized in just this one, kind of niche menu item." (Malaysian/30s/Female)

A Malaysian woman says she can eat as much fruit as she wants, but she was surprised at the all-you-can-eat natto. Of course, in many cases, all-you-can-eat natto does not include only the natto itself, but rice and miso soup, but in her case, she was surprised that she kept eating the same thing, like ramen or fried chicken only.

Even the all-you-can-eat style familiar to Japanese people had many surprises from a foreigner's point of view. We hope that many foreign travelers will try all-you-can-eat when they can freely travel to Japan again.
Written by: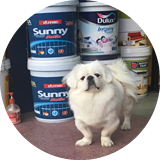 *This information is from the time of this article's publication.
*Prices and options mentioned are subject to change.
*Unless stated otherwise, all prices include tax.
Limited time offer: 10% discount coupons available now!