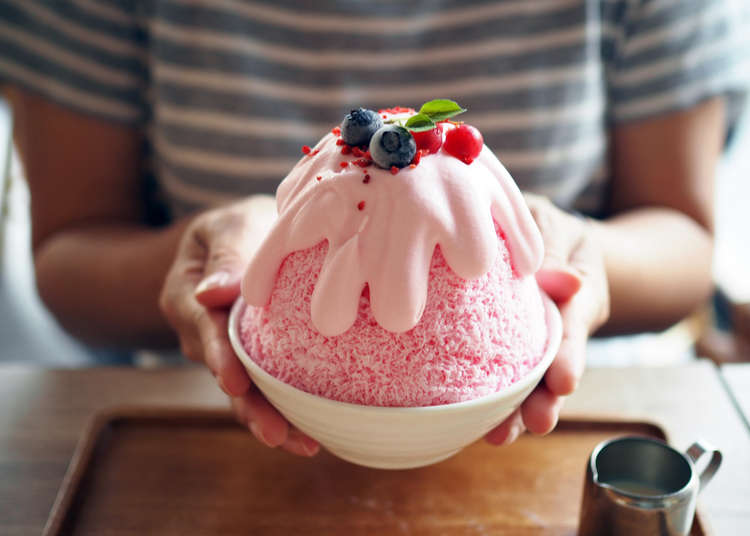 Japan is full of gastronomical experiments, both with domestic cuisine and international flavors. Many flock to Tokyo to satisfy their global palette satisfactions, and some have stayed to share their own home's flavors with the communities around the city, as some of the featured expats have. These chefs and food experts also share their favorite Japanese summer dishes and recommend what visitors can eat during the hot and humid months in Japan.

Japanese food traditionally changes with the seasons to allow our bodies to adjust to changing weather and to fill us with the nutrients appropriate for the various times of the year. This time, we asked five expats: "What's your favorite Japanese summer dish?" Learn about what some of the limited summer-time dishes are from our experts, who know the tips and tricks to stay cool and fueled in the heat.
Summertime means local festivals and shaved ice!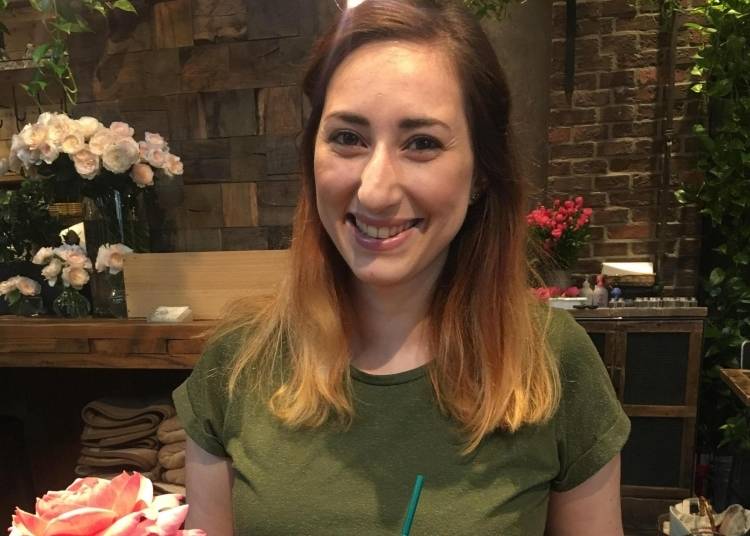 Gizem Sakamaki
Owner of Foodie Tours Japan / 3 years in Japan

Summer in Japan to me means local festivals, called "Matsuri". When it gets hot and humid in July and August, I enjoy going on the less crowded local Matsuris where I always get one spit of Yakiniku and a bowl Kakigori to balance the savory and sweet. Kakigori is shaved or grated ice, topped with a colorful fruit syrup of your choice. Nowadays Kakigori can be had in all shapes and flavors, basic or luxurious, however my favorite type is the old-fashioned style from Matsuris: crunchy grains of ice, generously sprinkled with strawberry syrup and a little bit of condensed milk.
Enjoy cold beer, some yakitori, and lemon shaved ice
Alan Fisher
Owner and chef of Irish restaurant Kyojin no Stewhouse (The Giant's Stewhouse) / 10 years in Japan

Tokyo is a great place to live, however, I do struggle during those hot summer months. In Ireland, we rush for the BBQs if the temperature ever reaches 25 or 26 degrees. Fortunately, Japan has a few tasty treats I often look for when out and about during the hot and humid months. Normally three things in particular…a nice cold beer, some yakitori, in particular Negima, Tsukune and some crispy Kawa, followed by some refreshing Kakigōri, I like the lemon shaved ice best.

These dishes are all favorites at summer matsuris when the food stalls come out on the streets. Kakigori nowadays come in all different flavors and toppings, from matcha and sweet bean paste to tropical blue. You'll want to have more than one while walking around in the summer heat! Outdoor beer gardens also pop up offering balcony and rooftop seatings and ice cold beer on tap. Perfect ways to cool down!
Refresh with zaru soba and vegetable tempura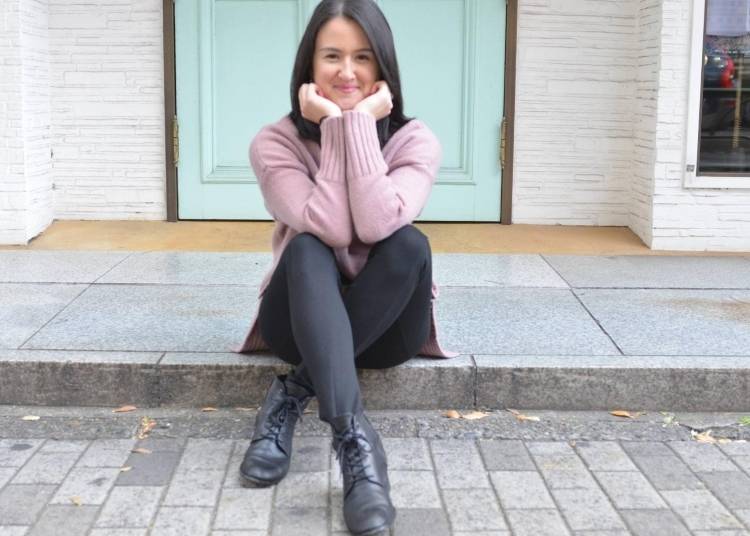 Katheryn Gronauer
Wellness Coach, "Girl on Bliss", and author of "Confessions of a Yo-yo Dieter" / 9 years in Japan

My favorite Japanese summer dish is definitely zaru soba with vegetable tempura. I love this dish since the noodles are refreshing and cold to cool me off during the hot summer days, and I get a lot of energy from the tempura!

A variety of cold noodles are available all throughout the year, but summer is the best time to indulge in them without getting the chills. Zaru soba isn't too greasy or complicated - the simplicity of the taste is refreshing. Japanese dishes also use ingredients from the earth that are harvested during its appropriate seasons, so keep an eye out for vegetable tempura, specific to the summer months.
Cool off with hiyashi-chuka (cold ramen)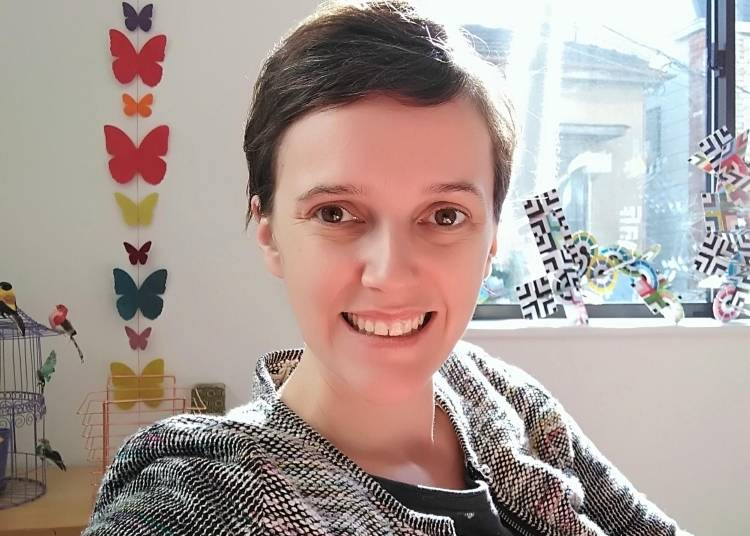 Adèle Grosset
French home cooking teacher at Best Living Japan / 1 year in Japan

Hiyashi-chuka is my absolute favorite Japanese summer dish. I use to think ramen was a winter dish only until I found out about cold ramen and its amazing versatility! I love all the colorful toppings you can put on this delicious and fresh salad. I like mine with sesame dressing, crunchy cucumber, thin omelette slices and pickled ginger for the most perfect summer lunch.

Unlike zaru soba, hiyashi chuka only tends to be available in the summer months. Though the name literally translates to "chilled Chinese" it's a summer favorite in Japanese homes and at restaurants. Pick from a variety of tsuyu (sauce) - sesame, like Adèle's favorite, or a more refreshing sour soy sauce and top it off with colorful and hearty vegetables, meat, and egg! We asked Dave Conklin, a Japanese food historian to share more about the summer noodles' background with us, along with a few other recommendations for the best summertime eats.
Slurp hiyashi kitsune soba with roasted barley tea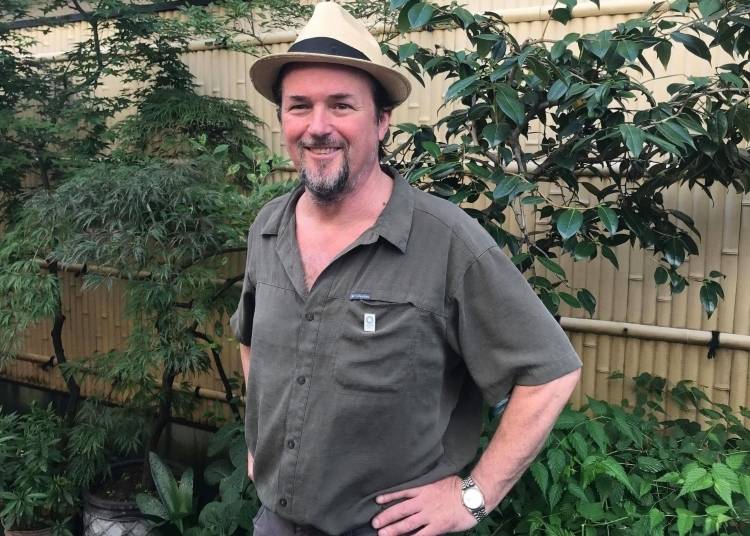 Dave Conklin
Writer and Japanese Food Historian / 10 years in Japan

When I asked my wife (who is Japanese) what she likes to eat to beat the heat she said unagi, adding that it had been a tradition since the Edo period of eating unagi on the Day of the Ox, a day that often ends up being the hottest day of the summer. But the Day of the Ox is just one of many hot summer days. Eating unagi every day would be very expensive, and with stocks of unagi perilously low, unsustainable. Plus, the tradition of eating unagi on hot summer days began as a marketing ploy; unagi is much fatter—and tastier—in the late fall and winter.

I have heard that some Japanese people survive the heat by eating umeboshi, the often very tart pickled Japanese plum (ume). They are full of salt and other minerals and have been eaten for centuries for strength and stamina, especially in the heat of summer.

The thing I eat almost every day for lunch during the summer is cold soba, Japanese buckwheat noodles. A dish of hiyashi (cold) soba consists of three main parts: the noodles, the dipping sauce (tsuyu), and toppings. What makes this soba dish particularly well suited for Tokyo summers is the tsuyu dipping sauce which consists of two parts, dashi and kaeshi, the shōyu (Japanese soy sauce) based part that gives the sauce its darkness and saltiness. In the Edo period the shōyu made in the Kantō (eastern Japan) region was, and continues to be, very salty, the extra salt especially needed in the hot and humid days of summer to help prevent hyponatremia. And one of the most common ways people consumed shōyu was with bowls of soba.

I think my favorite summer soba dish is hiyashi kitsune soba, cold soba noodles with abura-age (deep fried tōfu), sliced kyūri (Japanese cucumber), tamagoyaki (omelet), crab, wakame (seaweed), a slice of kamaboko, and sometimes even more toppings. It is almost like eating a salad, healthy, full of minerals and vitamins you sweat out, and easy to digest. My favorite beverage to drink with it on hot days is mugi-cha, a caffeine-less tea made from roasted barley. If it is evening I usually will go with a tall glass of mugi (barley) shochu mixed with strong green tea. The caffeine helps keep me fight the lethargy that comes with Tokyo summer weather.

Slurping up cold noodles, indulging on sweet shaved ice, and bringing the hot days to an end with a nama beer (draft beer) in hand seem to be these food-loving expats' favorite ways to stay cool, energized, and happy in Japan's summertime. Many of the mentioned dishes can be found everywhere, from convenient stores and matsuris, to the traditional mom and pop-run eateries. Many eateries will display flags outside their joints indicating ice-cold beer or the availability of hiyashi-chuka. Just follow these signs, or in the case of unagi - follow the delicious smokey smell (in reality, we highly recommend you look up specialty restaurants ahead of time, as they are scattered all around Tokyo and often have odd operating hours and holidays).
Disclaimer: The views and opinions expressed by guest writers do not necessarily reflect the views or position of Live Japan.
*This information is from the time of this article's publication.
*Prices and options mentioned are subject to change.
*Unless stated otherwise, all prices include tax.