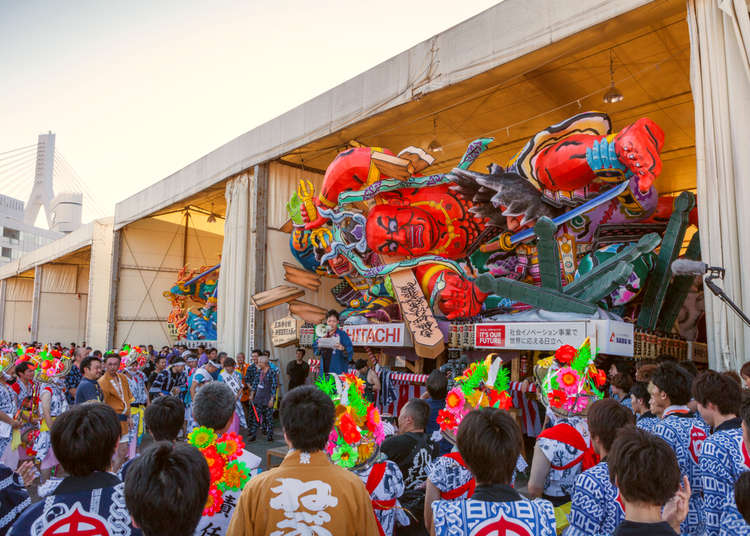 One of the most recurring terms you will encounter when it comes to Japan, is matsuri. Matsuri means "festival," and the Japanese ones are celebrations tied to culture, history, or religion.

These Japanese festivals are often a representation of art and folklore, and they are accompanied by drinks, festivities, and fantastic food, making them one of the most direct connections with traditional Japan.

Here are ten reasons why you MUST see a festival when you visit Japan!

(Main image: Piti Sirisriro / Shutterstock.com)
1. Catch performances that you can only see during a festival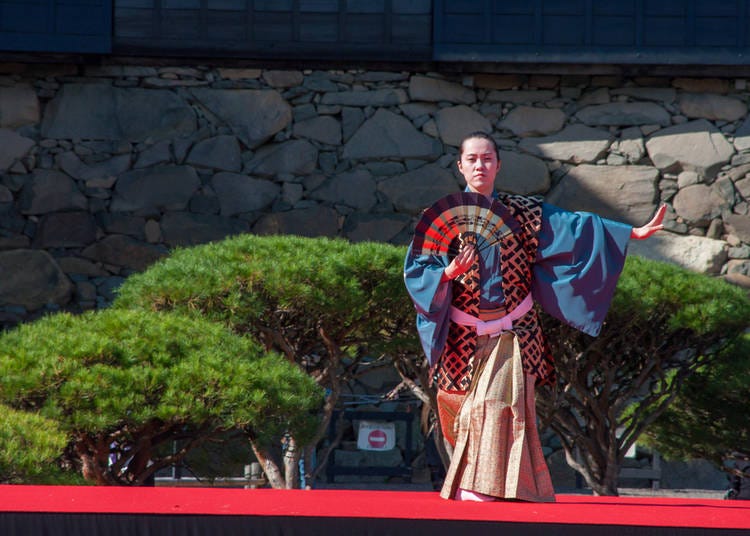 ManuelML / Shutterstock.com
Japanese festivals are the only occasion for visitors to see some of the most amazing parades and performances that date back hundreds of years. Some are tied to a season, a city or a particular event. Others are celebrations related to fertility, harvests, food, alcohol, gods, myths, or luck. Especially large festivals, usually have long parades displaying some of the most amazing mikoshi and dashi.

These are floats carried along the parade routes. They represent the temporary house of a god, or a god's means of transportation. What distinguishes them is that they are uniquely decorated depending on the festival, the city, and at times, even the neighborhood that built them.

In some cases, they are colossal in size, like the ones in Gion Matsuri, almost as tall as buildings, and local musicians perform traditional tunes from the top of these mini-towers.

But it doesn't end here. You will be able to see maiko and geisha dances and other performances, traditional theatre and costumes, athletic demonstrations, and so much more.
2. Traditional festival costumes are super cool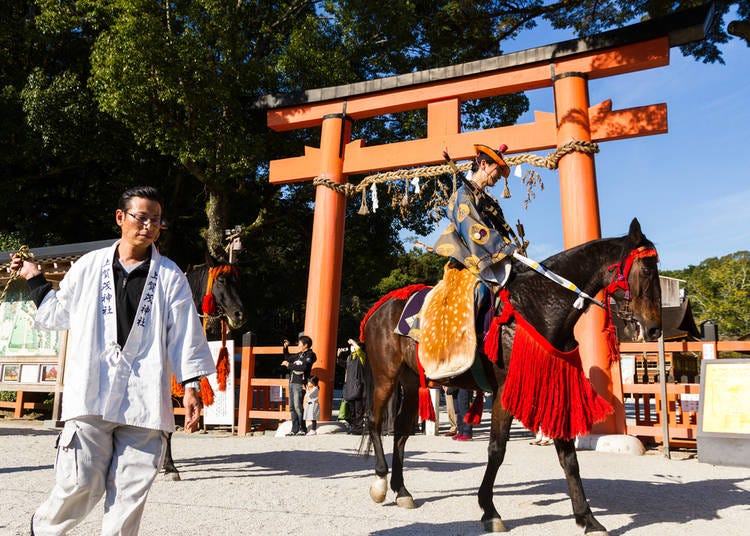 Vlastimil Kuzel / Shutterstock.com
Japan takes its traditional festivals very seriously. Festivals are often something not only to celebrate, but also to take pride in organizing, and reproducing as accurately as possible to their origins.

That's why, when you go see a Japanese festival, you will also see very realistic costumes, and in some cases, even reproduction of historical figures with performers dressed up to the most minute detail (like during the Jidai Matsuri in Kyoto).

All the people who participate in the matsuri dress with traditional clothing, from merely a loincloth to kimono and yukata, armors of high-ranking officials, or like warriors and samurai, performing combat arts and archery like during the Kasagake festival in Kamigamo Jinja, in Kyoto.
3. You don't have to be just a spectator!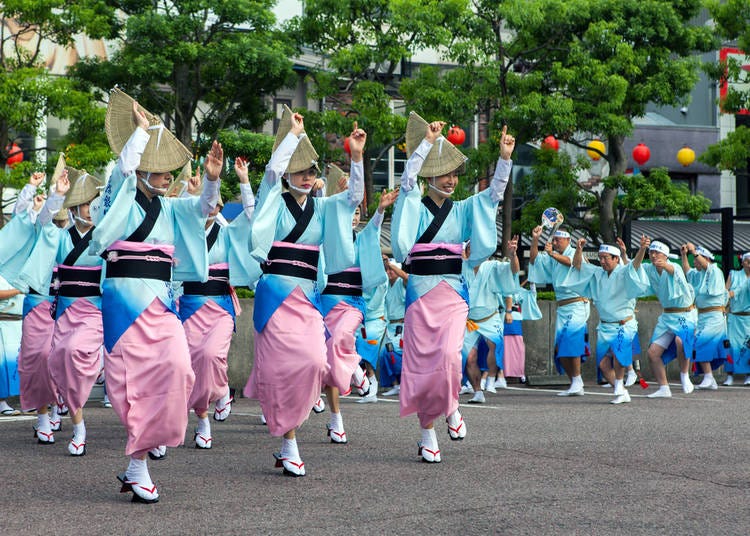 Artem Mishukov / Shutterstock.com
Speaking of participating, when you visit a festival you may actually become part of the festival. Even if you're not among the organizers, you might be asked to join the parade, carrying a mikoshi, reciting folk songs, or dancing, like during the Bon Matsuri or the Awa Odori in Tokyo and Tokushima.

Fend off evil spirits by throwing beans at them during Setsubun, or simply wear a kimono or yukata in a setting that could not be more appropriate. All while you breathe in, and be part of the real tradition of Japan!
4. Rock out like it's Edo!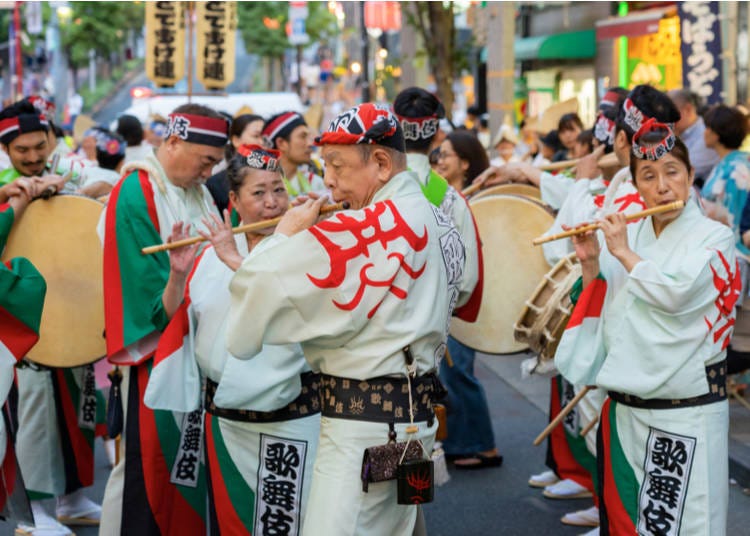 dekitateyo / Shutterstock.com
We mentioned music, and we will repeat ourselves because it's just that awesome. We would all expect to hear music at a festival, often played via loudspeakers, but when it comes to Japanese festivals, as you walk along the path, or within the temple, you'll be able to jump from tune to tune, seeing performances of children, adults, amateurs, and professional musicians.

What ties them all together is that they are performing music that is deeply rooted within old Japanese culture — this all with instruments that carry just as much history as the festivals themselves.

You won't have many chances of enjoying the beat of taiko drums, or a shamisen played by a trained geisha, or a shakuhachi bamboo flute and a koto accompanying one another, so make sure to get your fill at a Japanese festival.
5. The epitome of "only in Japan"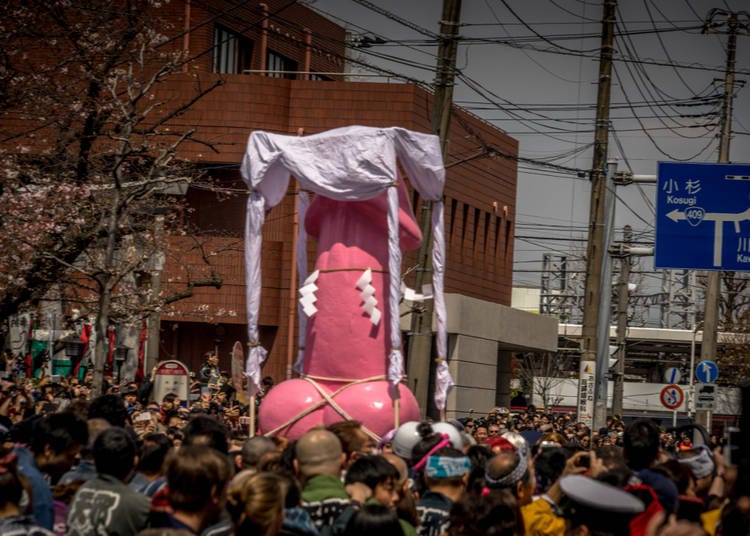 Joshua Hawley / Shutterstock.com
A lot of the ideas about Japan being particularly weird or unique are often not grounded in reality, but some festivals really are. Japan has got it all.

The Onbashira festival taking place by Lake Suwa in Nagano Prefecture, for example, is one of the oldest Japanese festivals with its 1200 years of history and it sees participants literally riding giant logs, sliding down a mountainside between lines of people. This visually stunning and amazingly dangerous festival takes place every six years (next one in 2022).

We also have the very famous Kawasaki 'Penis Festival' (Kanamara Matsuri), where people celebrate...well... "fertility," in the shape of candy, ice creams, mikoshi, and costumes. While some people think this is a fertility festival, its origin makes it even more unique, being the celebration of the slaying a demon hiding inside the body of a woman, through the use of a metal phallus. Yep.

And if you want to see a truly lit festival, how about the Fire Festival in Gifu (Tejikara Matsuri), where ecstatic people carry a torched mikoshi, surrounded by fireworks, in a celebration of sounds and flames that has been a tradition for 300 years.

On the opposite side of the spectrum, we have the freezing Hadaka Matsuri, nicknamed the Naked Festival, which takes place in the frozen month of February, blessing fertility and a bountiful harvest. This festival is very popular and it's held in many cities of Japan, like Okayama (Okayama), Inazawa (Aichi), Oshu (Iwate), Ageo (Saitama), Ohara (Chiba). Most Hadaka Matsuri take place in winter, while some do in summer. Once you know the location you'll be visiting, confirm the dates.
And these are just some examples.
6. Japan is also known for its peace, quiet, beauty and contact with nature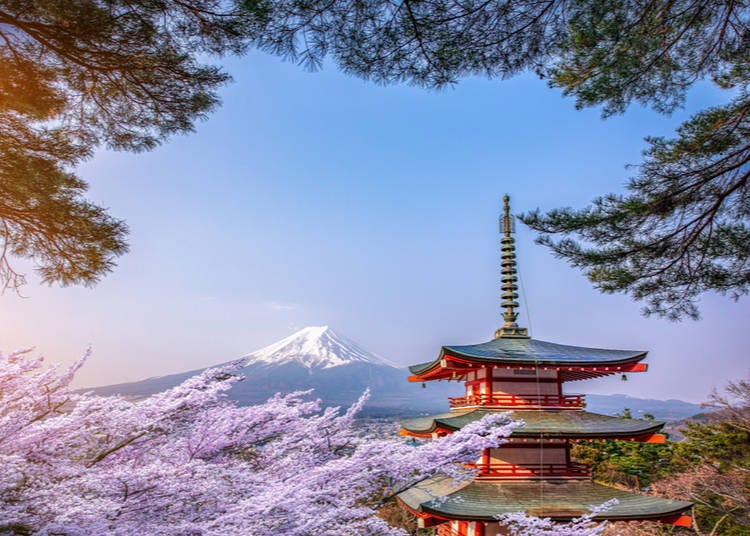 Just as Japan is known for some of its crazier antics, it's also famous for its beauty, peacefulness, and truly zen moments, for example during the hanami, a long celebration focused on cherry blossoms. (You can find fantastic spots all over Japan, although some of the most popular are in Kyoto).

Also enjoy the summer fireworks from an isolated romantic place, or among hundreds of people (Tokyo has several amazing festivals throughout summer).

In fall, bask in the color-changing momiji, for some of the most beautiful landscapes Japan has to offer (these can be found all over Japan, but Kyoto and its surrounding areas are very popular – check out Enryaku-ji on Mount Heizan).

In winter, admire ice sculptures surrounded by snow and majestic mountains (there are many locations to enjoy great winter festivals, but if you must choose one, head to Sapporo).
7. Local souvenirs and fun local games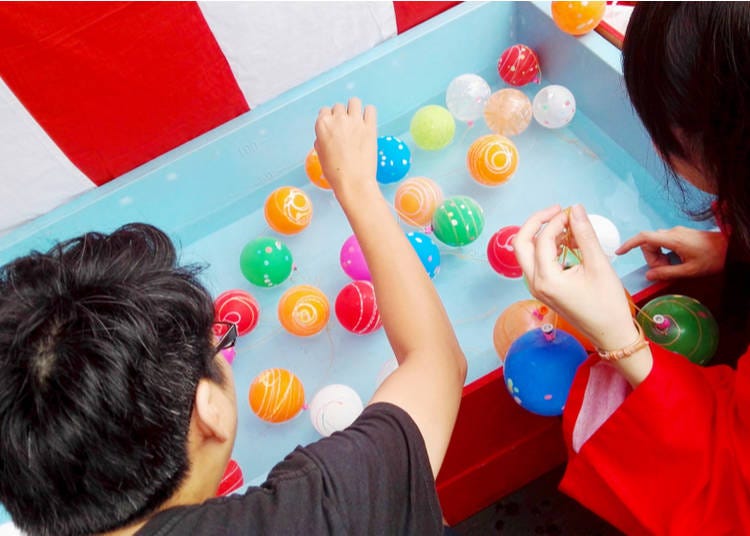 Whenever you are traveling, especially to Japan, people will ask you to bring back "something." That often results in last-minute shopping-mayhem, looking for that perfect souvenir.

Well, festivals are a great way to fix that problem. You will find a lot of traditional Japanese products, as well as fun masks, religious items, frames, prints, paintings, shirts, and more. And let's not forget that festivals also have many fun activities for adults and children alike.

Very popular and probably something most people are familiar with is bb gun shooting, but there are a bunch of other games to enjoy like kingyo sukui (scooping goldfish with a paper net), super ball sukui (scooping bouncy rubber balls), yoyo sukui (yoyo scooping), where you try to scoop up a moderately heavy balloon floating on water with a paper string, and a whole lot of other scooping games, but also ring tosses, and raffles.
8. Festivals mean food! And lots of it!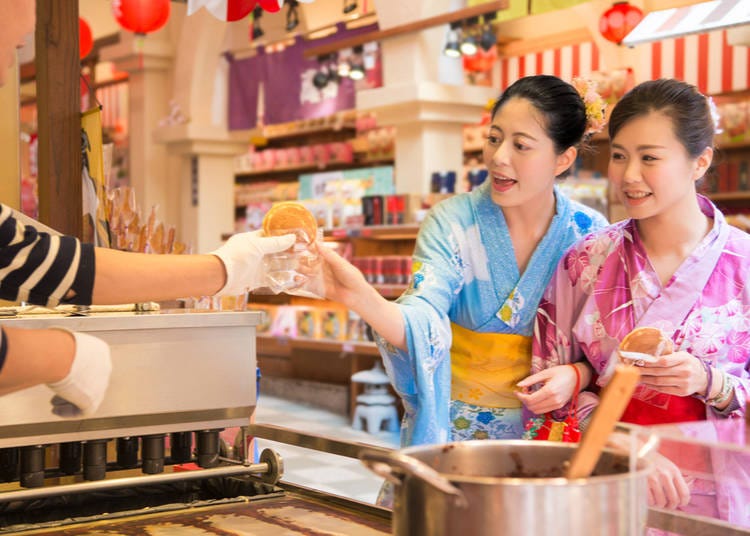 Traditional Japanese food is one of the biggest attractions for people coming to this country, and many people spend hours, and even days, looking for the perfect restaurants to visit in their limited time, to make sure they make the best of their time in Japan.

When you visit a festival, you also have the opportunity to try all kinds of traditional dishes from the famous takoyaki, okonomiyaki, karaage, yakisoba, to the lesser-known but equally as delicious grilled corn, grilled squid, shaved ice, mochi, and a plethora of local specialties.
9. Meet (and drink with) locals!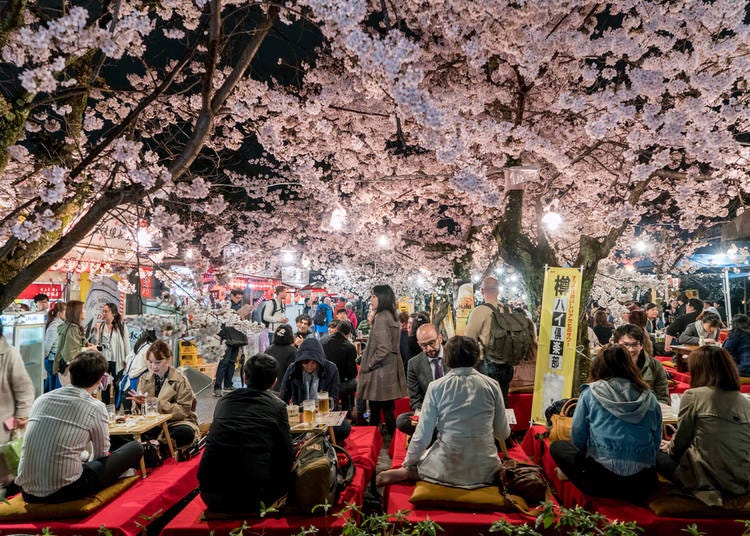 Travelerpix / Shutterstock.com
You ever wondered how to meet people from Japan and enrich your experience in the country even more? Well, if you had, festivals are an excellent opportunity to meet locals, chat, drink, and create friendships that will surely make your vacation more unique, but might also last for a longer time.

The best way to experience any country is through the eyes of the locals, but it's sometimes daunting to do so, especially if there's a language barrier. At Japanese festivals, barriers are crushed. Go live it up!
10. Festivals happen throughout the year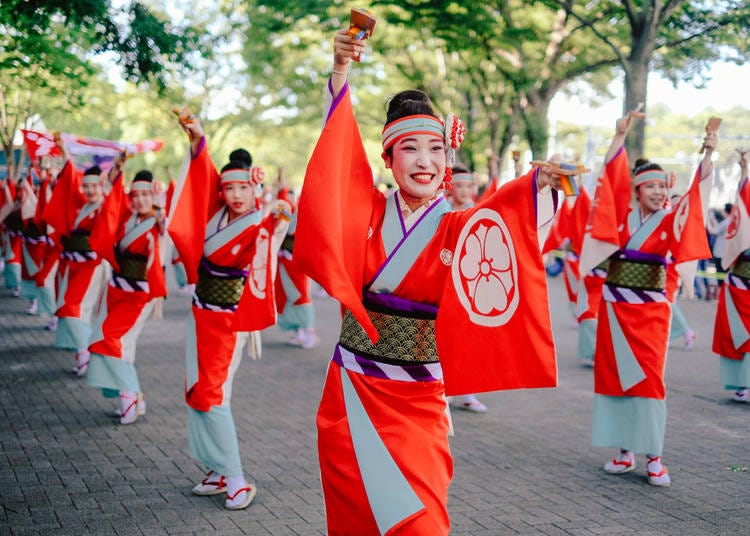 julianne.hide / Shutterstock.com
You won't need to plan your trip at a specific time of the year if you want to see a Japanese festival. While it's true that many of them happen in summer, there are also many throughout the whole year. And there are dozens of them, but here are a few popular ones just to get you started.
Popular Spring Japanese Festivals
Popular Summer Japanese Festivals
Sumidagawa Fireworks Festival, Tokyo (July)

The oldest fireworks festival in the world, established in 1732. A can't-miss spectacle.
Awa Odori, Tokushima (August 12-15)

A crazy festival of dances, food, sake, where you will undoubtedly become part of the 3-day celebration.
Tenjin Matsuri, Osaka (July 24-25)

A 1000-year old boat festival with fireworks, fires, day and night celebrations honoring Tenman Tenjin.
Fuji Five Lake Fireworks Festival, Fuji (August)
Popular Autumn Japanese Festivals
Hachiman Matsuri, Takayama (Early October)

Possibly one of the most beautiful festivals in Japan, with gorgeous floats, and paper lanterns.
Popular Winter Japanese Festivals
Yokote Kamakura Festival, Yokote (February 15-16)

Enjoy traditional mochi and warm sake inside an ice hut, under a beautiful sky.
The second-largest winter festival in Hokkaido, and a fantastic show of sculptures, food, and entertainment.
Tokamachi Snow Festival, Tokamachi (Mid February)

Close to Tokyo, as traditional as the Sapporo Snow Festival, a magical experience.
Visiting Japan will be a fantastic experience, regardless of your itinerary, or preferences. Food, entertainment, sights, nightlife; Japan has it all, but if you want to immerse yourself in its centenary culture, and breathe traditions, make sure you find some time to enjoy one or more festivals!
Written by:
*This information is from the time of this article's publication.
*Prices and options mentioned are subject to change.
*Unless stated otherwise, all prices include tax.