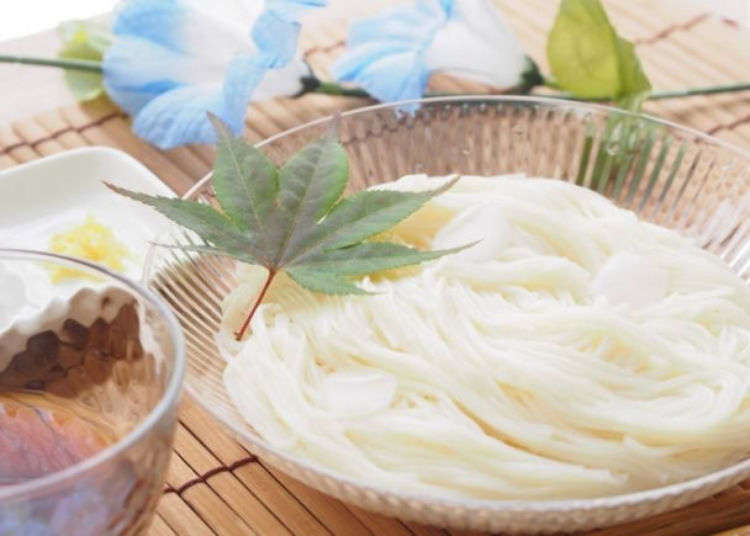 What makes summer in Japan even better? Delicious seasonal food of course! Whether you're camping, eating out, or just looking for something cool to cool down on a sunny day, our list of the top summer food in Japan is certain to have something you will love!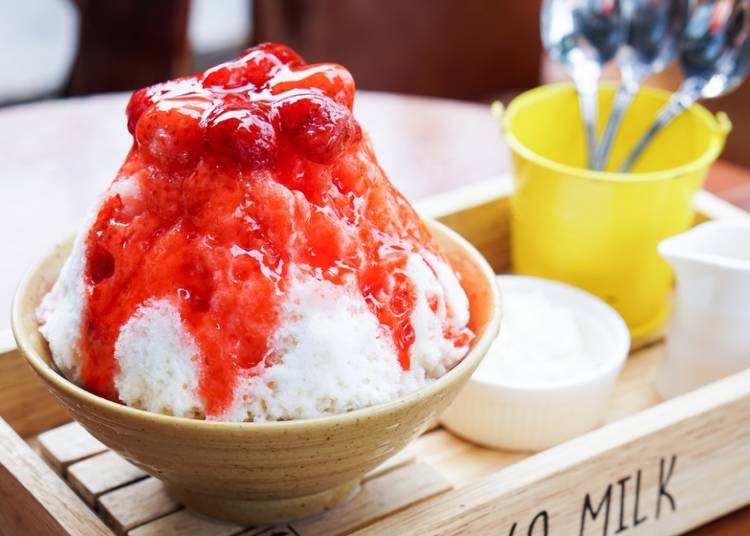 It's no secret that summer in Japan can get very hot and sticky. Luckily, you can get yourself kakigori just about anywhere! Kakigori is Japanese for "shaved ice," and it's a great way to cool down on a sunny day. If you want to add a sweet taste to your kakigori, add one of the many varieties of syrup. Strawberry, lemon, banana, chocolate, or even rainbow can add a bit of flavor to your selection.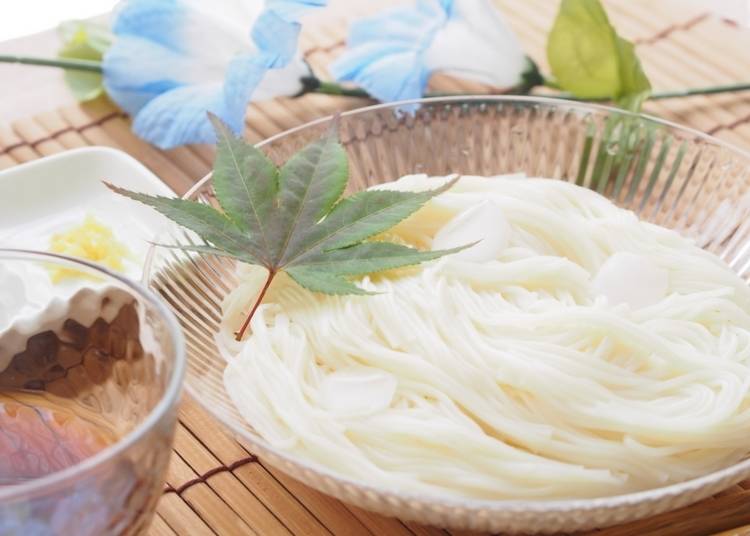 If you just want a meal that will make you feel refreshed, duck inside a noodle restaurant for some somen. Somen are thin Japanese noodle made from wheat flour. It is served cold and comes with a soup on the side for you to dip your noodles. This is a great lunch dish that will leave you feeling re-energized and ready to take on the sun.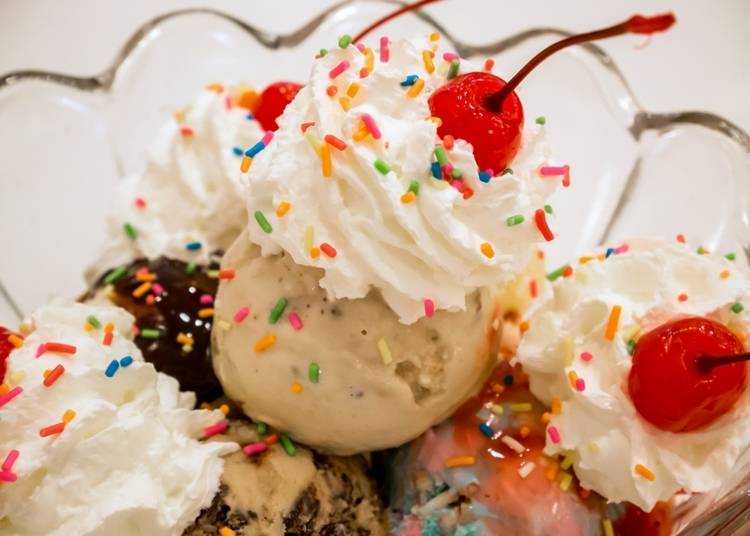 Need something for you and your friends? Try a jumbo parfait! These gigantic dishes are famous in Japan, being stuffed with many different kinds of fruits and desserts. Every restaurant and ice cream stand seems to have their own take on these elaborate creations, so you'll never have the same one twice!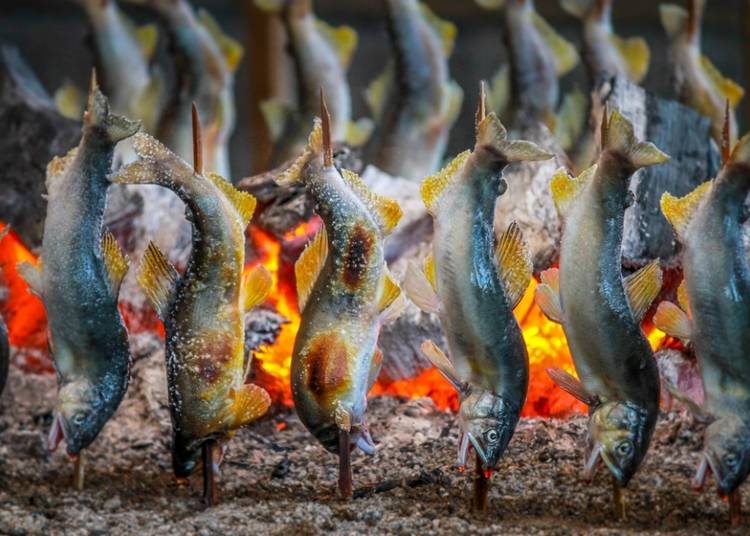 If you love fish, ayu, or sweetfish, is a perfect on-the-go snack. It is usually grilled and is associated with the summertime in Japan. The fish have a sweet taste sweet that some say is similar to that of a watermelon. Ayu is popular at festivals and fireworks displays, so be on the lookout for a skewer of this grilled fish wherever you see food booths.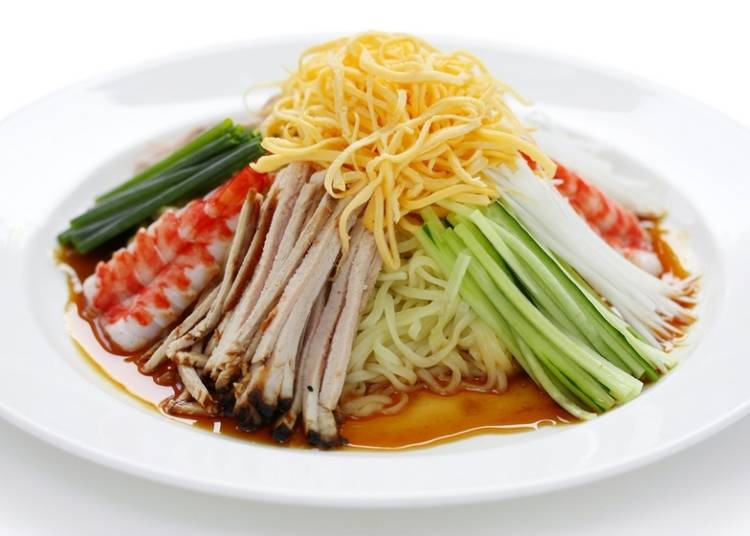 Hiyashi Chuka is another one of those meals recommended during the summer to recover from being beaten down by the heat. Hiyashi Chuka means "chilled Chinese," but it's actually a Japanese dish consisting sliced thin vegetables on top of cold ramen noodles. It is a healthy meal and won't leave you feeling heavy afterwards! Not only is Hiyashi Chuka is visually appealing, but the combination of vegetables, chilled soup, and noodles will be easy to re-create in your own kitchen!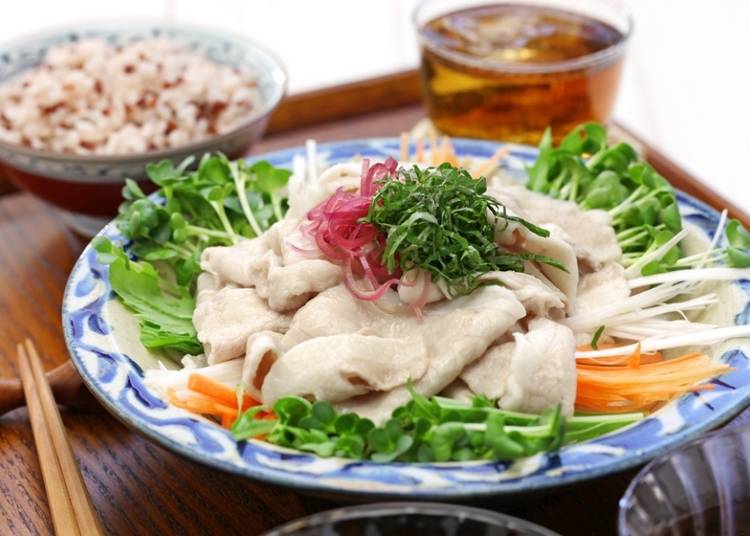 Rei Shabu is the summer version of shabu-shabu, where the meat is served cold. Instead of boiling a pot of stock while cooking, this dish is prepared like a cold pork salad. The veggies are raw and the meat is cold, which makes it refreshing to eat on a hot summer day.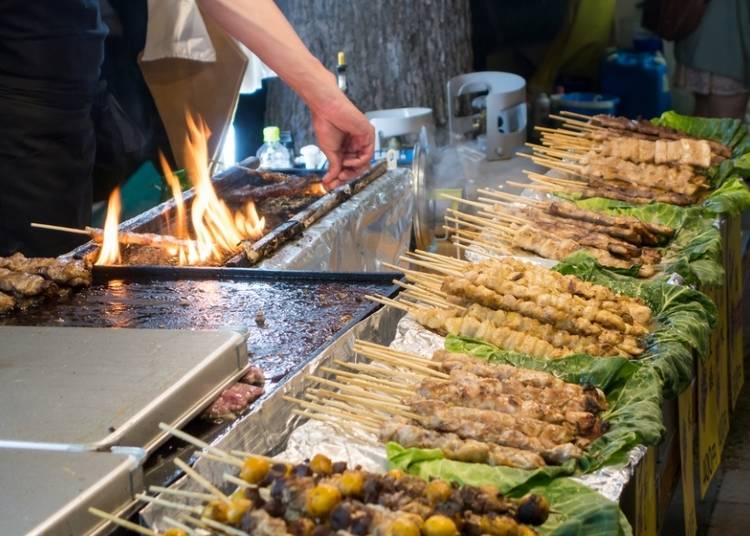 Yakitori is popular year-round, but it is the quintessential festival food for summer matsuri. Yakitori is skewered chicken served in noisy pubs, summer festival food stands, or at roadside stalls. Yakitori is best when served alongside a cold beer after a long day of work or play. Besides chicken, you can find many other varieties of skewered meat, from steak and bacon all the way out to the Japanese favorite, octopus! Try it, you won't regret it!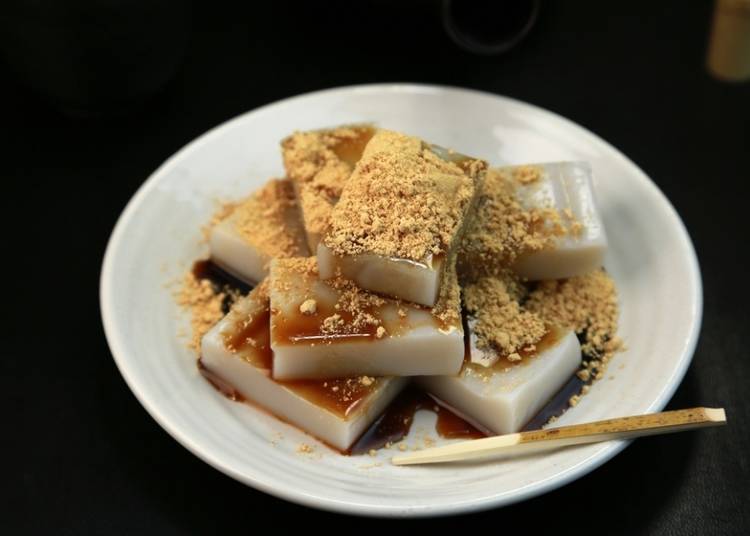 Kuzumochi is the perfect summer time snack when you want something sweet but not too heavy. It is mochi (made from starch flour and root of kudzu plant), not too sticky, and wobbly like thick jello. Kuzumochi is sprinkled with kinako (roasted soybean flour) and topped with kuromitsu (black honey) to give it that sweet taste. It is also gluten free and is a great vegetarian dessert.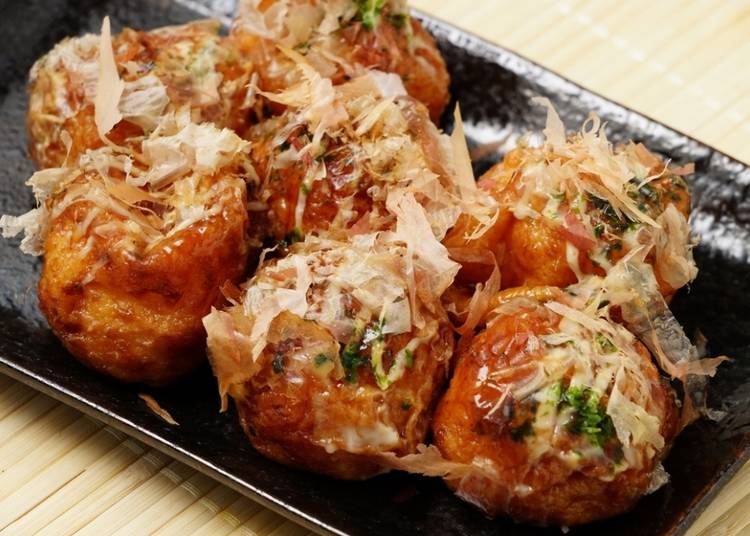 One of Japan's best street foods is takoyaki. Takoyaki means "fried octopus," but it's actually a small, round ball of batter containing pieces of octopus. You can get takoyaki anywhere in Japan, and it is a nice snack to eat during summer. During the summer festivals in Japan, it's a great idea to go to a takoyaki stand and get yourself a few to snack on as you take in the sights!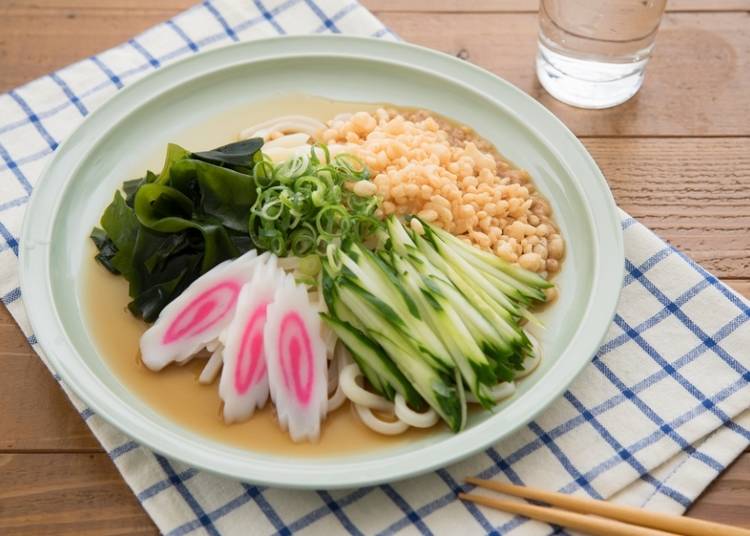 Although udon is often served hot, cold udon is a specialty of the summer. Cold tanuki udon is like somen, but instead of thin noodles, the dish uses a thicker noodle made from wheat flour. The toppings include cucumbers, agedama (little bits of crunchy fried tempura batter), seaweed, and other fresh vegetables. Great for your lazy afternoon lunch!
*This information is from the time of this article's publication.
*Prices and options mentioned are subject to change.
*Unless stated otherwise, all prices include tax.
Search for International flights