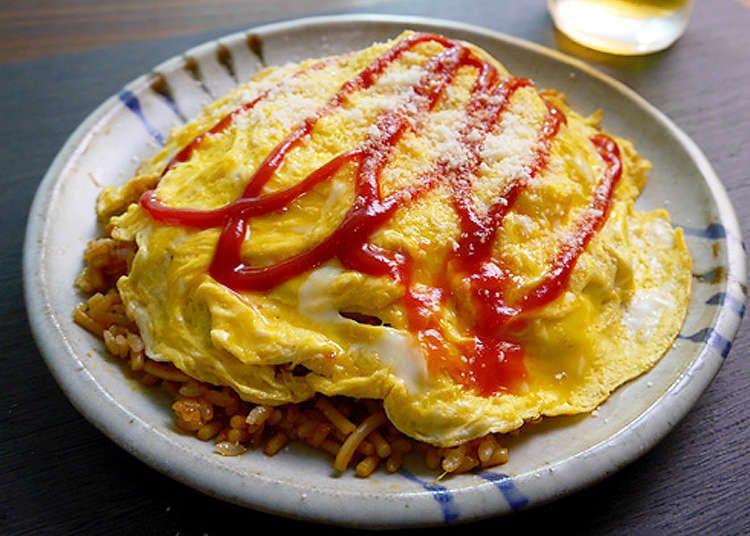 Craving Japanese food but making sushi at home is just too much of a hassle right now? Follow star chef Ryuta Kijima into a world of casual Japanese cuisine, chock-full with delicious dishes inspired by the recent gourmet anime Isekai Izakaya Nobu! Wonderfully easy to make at home, with ingredients that are readily available, there's nothing that stands between you and cooking amazing Japanese dishes, most often enjoyed in pubs and casual restaurants. This week, Chef Kijima tickles our taste buds with a creative blend between Japan's Napolitan pasta dish and soba noodles made from buckwheat!
In this little series, we've talked about Napolitan before. It's a classic Japanese pasta dish using ketchup as its main source, enhanced with ingredients such as bacon, bell peppers, onion, and so on. The reason why the chef took it on again lies with the anime he gets his inspiration from – there's one guest at Isekai Izakaya Nobu who simply cannot get enough of the wonderful taste of Napolitan!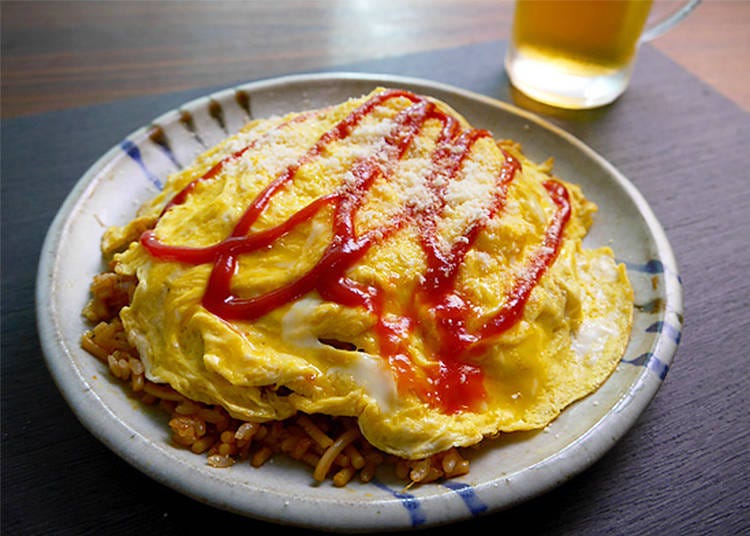 The issue with pasta is that oftentimes, we find ourselves making way too much of the noodly delight. If you have tried Chef Kijima's previous Napolitan recipe, you know just how good it is and if you're anything like us and your eyes tend to be bigger than your tummy, you'll find yourself with leftover pasta. That in itself isn't bad – just plop it in the fridge and eat it tomorrow, right? What if we told you that you can make an entirely new dish from that pasta?

Here's where Chef Kijima's creativity came up with the Napolitan-style rice bowl! It's so ridiculously easy and amazingly delicious, it'll be a new leftover favorite of yours! Let's dive right in.
Yield
Makes 2 servings

Ingredients
・200g Napolitan pasta
・150g rice
・2 eggs
・10g butter
・a dash of salad oil
A
・a pinch of salt
・a pinch of pepper
B
・a dash of ketchup
・grated Parmesan cheese as desired
・hot sauce as desired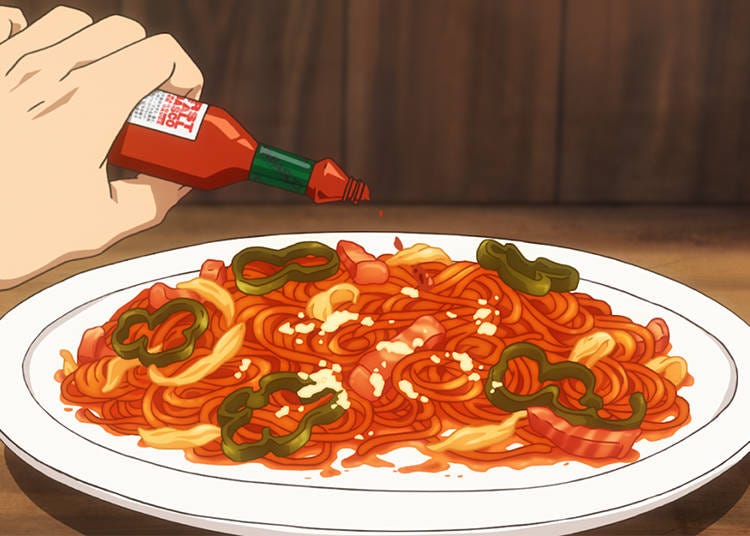 Isekai Izakaya Nobu's deliciously addictive Pasta Napolitan.
Preparation
1. Cut the Napolitan pasta and their ingredients to small pieces using kitchen scissors.
2. Add one teaspoon of salad oil into a pan and turn up the heat. Then add both the cut Napolitan pasta and the cooked rice, mixing it. Now add the butter and fry until it is sizzling. Take it out and put it in a bowl.
3. Break the two eggs and whisk them together with the A ingredients (salt and pepper).
4. Put two teaspoons of salad oil in a frying pan and heat the oil properly. Add the whisked eggs. Stir them gently, then put the rice-Napolitan-mix (2.) on top of the egg once the bottom has solidified.
5. Add hot sauce and parmesan as desired! Itadakimasu!

With these quick and easy recipes, you can bring both the taste and atmosphere of Izakaya Nobu to your own kitchen. Whether you enjoy this traditional dish all by yourself or treat friends and family to a healthy, yummy meal, don't forget to savor it alongside a nice drink!
©蝉川夏哉・宝島社/古都アイテーリア市参事会
*This information is from the time of this article's publication.
*Prices and options mentioned are subject to change.
*Unless stated otherwise, all prices include tax.