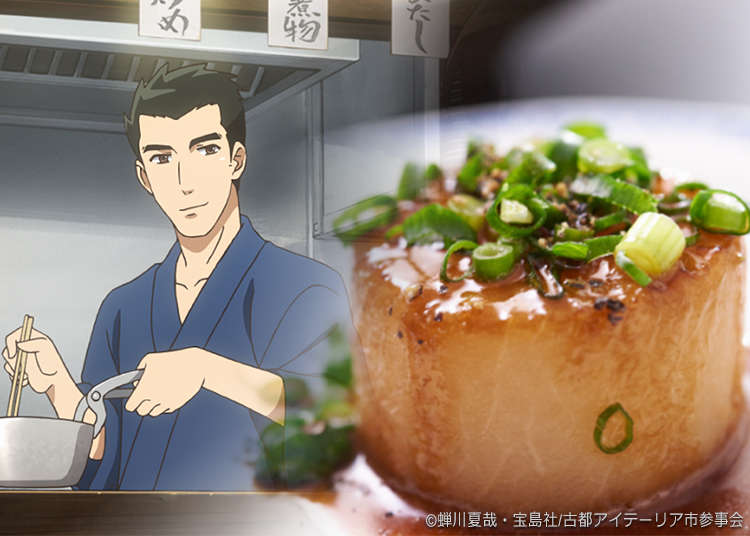 Isekai Izakaya Nobu is the hit new gourmet anime series that's now streaming worldwide! Live Japan has teamed up with the star chef behind the scenes to bring you easy to make, unique Japanese recipes that you can try for yourself. Every two weeks we will be updating this page so you can bring the tastes of Japan to your own kitchen. Whether you're a fan of the anime or are just a fan of Japanese cuisine, one thing is for sure: you'll love trying out these authentic tastes!
1. Japanese Oden Daikon Steak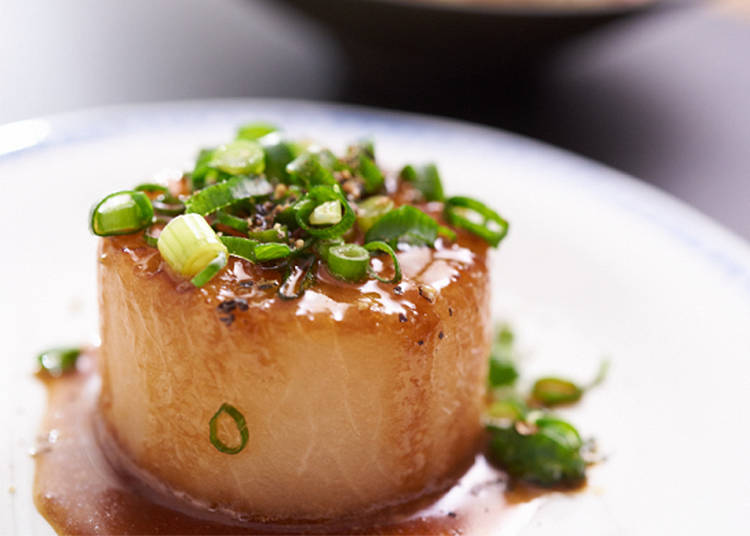 Often seen in many food anime, daikon radish has recently found its way into Western supermarkets - but how to cook with daikon remains somewhat elusive! We think you'll agree that when soaked in a hearty oden broth and then fried or grilled, this curious veggie turns into a delectable dish!
2. Side: Japanese Oden-style Potato Salad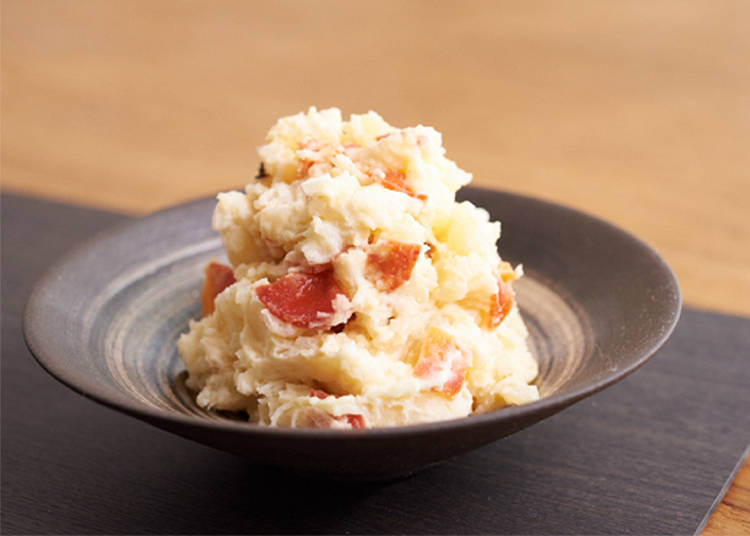 At Isekai Izakaya Nobu, potatoes are a rather big topic in the first episode. That's why Chef Kijima has come up with a special oden-style potato salad! Quickly made, this yummy side dish adds a fun, Japanese kick to your meal!
3. Yudōfu, Japanese Boiled Tofu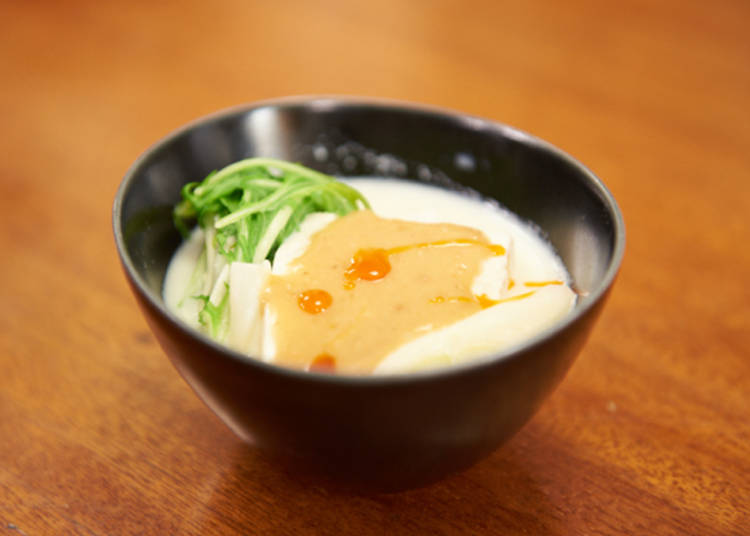 You could call yudōfu a tofu hot pot and a signature winter food, warming you up right to the core, healthy and thoroughly vegan. While tofu is one of those things that can seem intimidating to turn into a delicious meal, Ryuta Kijima's take on boiled tofu is surprisingly easy and absolutely irresistible!
4. Napolitan with Bean Sprouts
Napolitan is a uniquely Japanese pasta creation that is a bit of the odd one out at Izakaya Nobu. It's not a dish commonly served at izakaya, but that doesn't keep it from conquering people's hearts with its amazing deliciousness! Easy and quick to make, try this iconic pasta variety from Japan!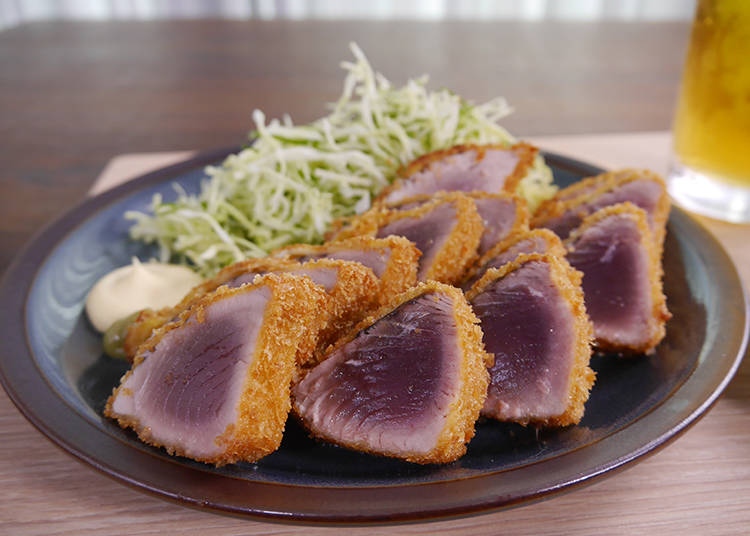 Bonito is an inherent ingredient in Japanese cooking, used to make soup stock or to garnish savory dishes as dried flakes. Katsuo tataki is the fish's delectable sashimi, lightly seared for an extra kick of umami!
Take it one step further with us and try the deep-fried version of this traditional dish!
6. Ikameshi, Rice with Squid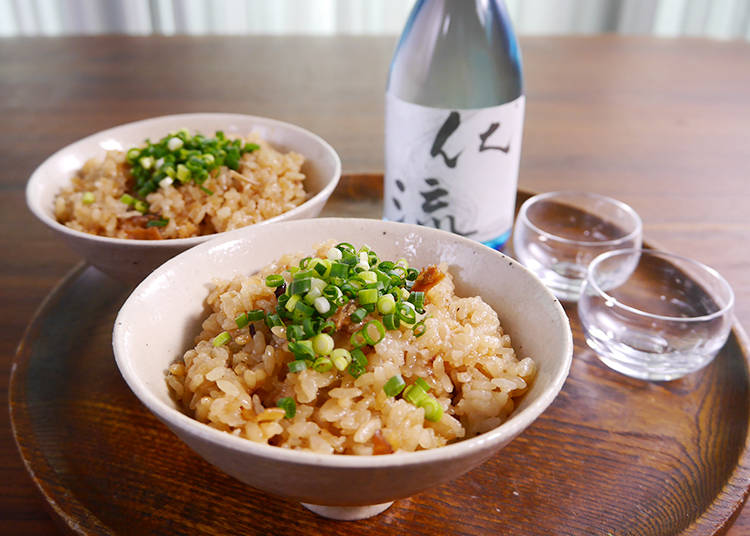 This savory take on squid is incredibly easy to cook and a classic dish sure to win over even those who've never been on good terms with squid before! Ikameshi is a seafood-centric delight that has its roots in food rations during WWII, but got a wonderfully modern makeover by Chef Ryuta Kijima!
©蝉川夏哉・宝島社/古都アイテーリア市参事会
*This information is from the time of this article's publication.