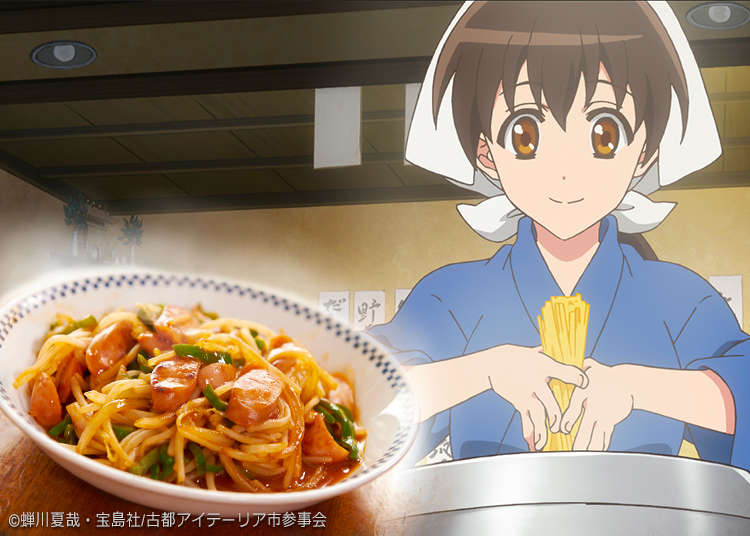 Welcome to the third of a series of articles spotlighting select Japanese recipes from the new anime series, Isekai Izakaya Nobu! Japanese star chef Ryuta Kijima created simple recipes based on the food served at Izakaya Nobu itself, for you to cook in your own kitchen at home. (Even if you're not a giant anime fan, you're still bound to enjoy these authentic Japanese foods!)
The fifth episode of Isekai Izakaya Nobu showed us a dish that you usually won't find on the menu of a Japanese pub. It's Napolitan, a pasta variety created in Japan that is a real staple dish in kitchens all around the country! From old to young, everybody is utterly in love with the simple meal that typically unites ketchup, bacon, green peppers, onions, and hot sauce to a surprisingly delicious pasta variety.

Napolitan is your go-to dish if you want to make a uniquely Japanese dish but don't want to go ingredient hunting. Everything you need for this pasta variety can be found in a plain old supermarket, no fancy stuff required! And still, you'll be able to surprise yourself and your guests with something that is enjoyed in Japan on a daily base. Napolitan has a special place in the heart of a lot of Japanese people and we're sure it will conquer yours as well!
Pasta Napolitan with Bean Sprouts
The dish also boasts a curious history. It is said to be created by the head chef of the New Grand Hotel in Yokohama shortly after World War II. His inspiration was U.S. military rations that consisted of, well, spaghetti with ketchup. The ingenious chef took this basic formula and added the now standard ingredients of bacon, mushrooms, and chopped vegetables. It didn't take long until Napolitan took off and made the entire country fall in love with it, right to this very day!

Chef Kijima gives his Napolitan an extra crunch with a generous serving of fresh bean sprouts, putting a healthy, modern twist on the iconic classic. Got curious yet? Here's his recipe for Napolitan sauce!


Yield
Makes 2 servings

Ingredients
・300g bean sprouts (moyashi)
・4 sausages (*1)
・1/2 onion
・2 bell peppers (green)
・salad oil
A:
・a pinch of salt
・a pinch of pepper
B:
・3 tablespoons water
・3 tablespoons ketchup
・1/2 tablespoon sugar
・1/2 tablespoon Worcestershire sauce
・1/2 teaspoon starch
C:
・grated cheese as desired
・Tabasco® or other hot sauce as desired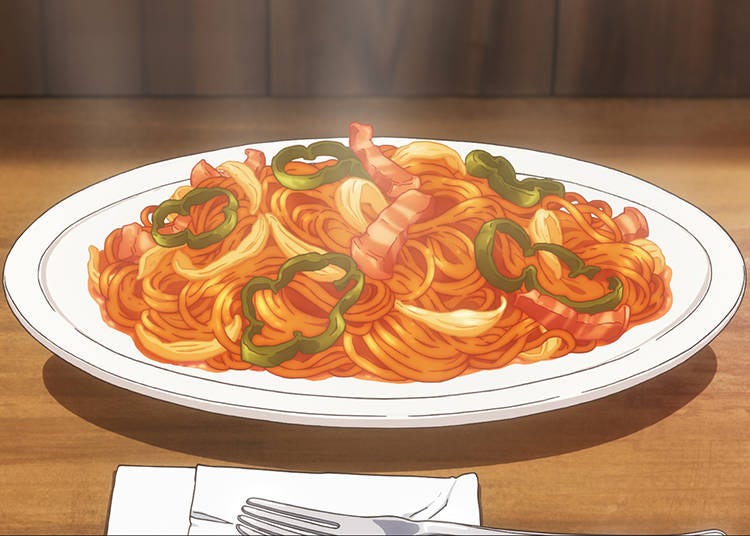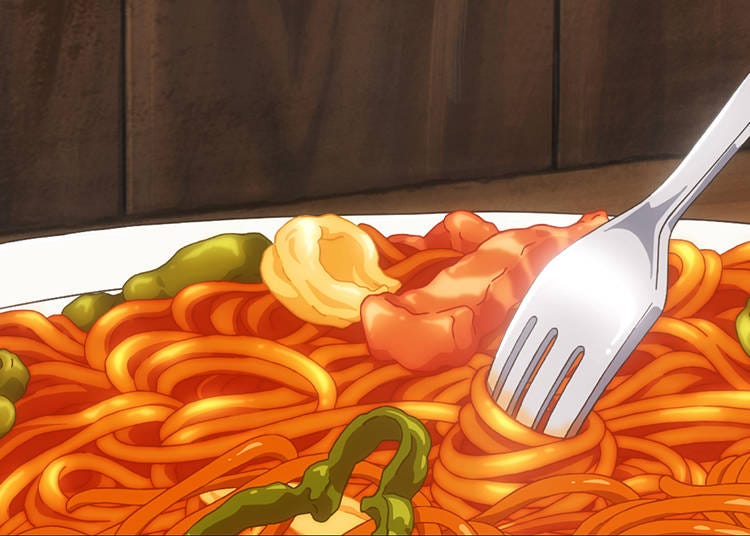 Shinobu's Napolitan is simple, yet oh so delicious...
Preparation
1. Give the bean sprouts a quick rinse. Cut the onion into 5mm thick slices by cutting parallel to its lines. Then cut the bell peppers into 5mm thick half-moon slices. Then cut the sausages into bite-sized bits.
2. Mix all the ingredients for B together.
3. Put two tablespoons of oil into your frying pan and turn up the heat. Add the dried bean sprouts and fry them for about 2 minutes, then add the A ingredients and take the sprouts out of the pan.
4. Add one tablespoon oil to the now empty frying pan and add both onion and sausage. Stir-fry for about two minutes, then add the bell peppers.
5. Now add the B mix and stir-fry until the sauce thickens.
6. Finally, add the bean sprouts and stir-fry everything quickly. Add grated cheese and hot sauce as desired. Itadakimasu!

*1) Frankfurters are commonly used for Napolitan sauce, but feel free to experiment with your favorite kind of sausage! In Japan, these sausages are shorter than the general hot dog, so if four seem too much for you, go after your own preference.

With these quick and easy recipes, you can bring both the taste and atmosphere of Izakaya Nobu to your own kitchen. Whether you enjoy this traditional dish all by yourself or treat friends and family to a healthy, yummy meal, don't forget to savor it alongside a nice drink!
©蝉川夏哉・宝島社/古都アイテーリア市参事会
*This information is from the time of this article's publication.
*Prices and options mentioned are subject to change.
*Unless stated otherwise, all prices include tax.