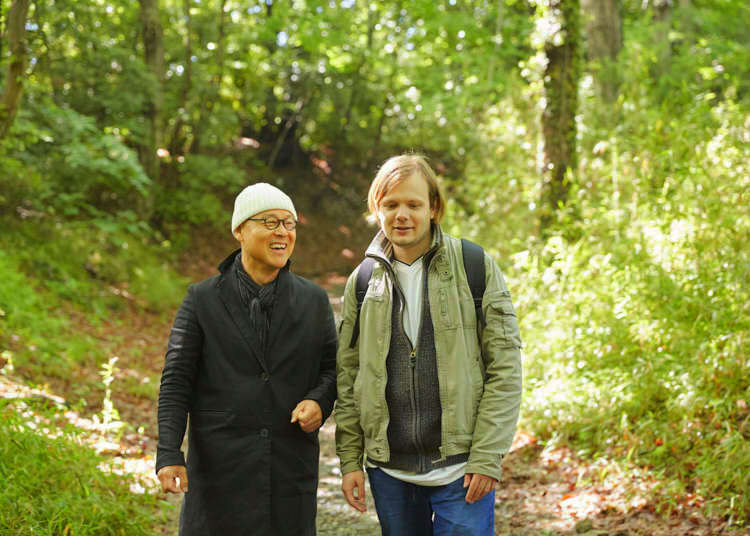 This day trip itinerary to western Tokyo, around Mount Takao, was planned by Mr. Tetsu Morita, who was actively involved in the production of the Michelin Green Guide Japan. With his familiarity of Westerners' tastes, he provides a view of Japan that even Japanese people themselves might not be aware of. Let's dive right in!

*Please note that the places we're introducing in this article do not feature multilingual guidance or explanations.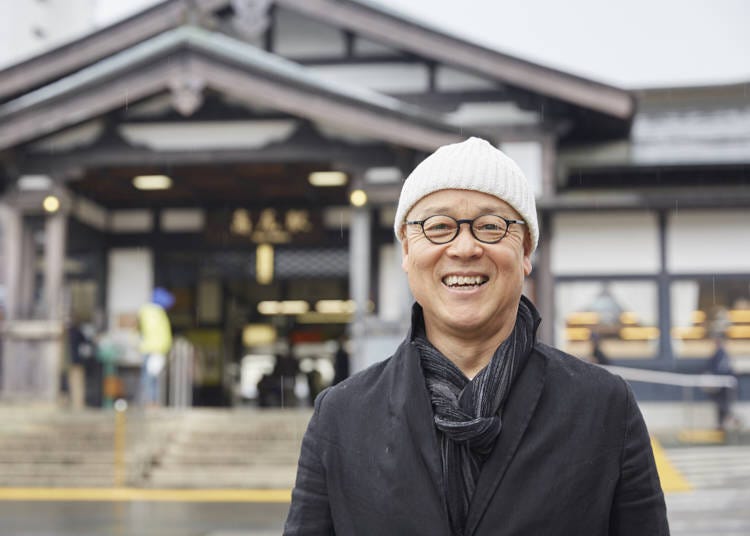 Morita: "Bonjour! My name is Tetsu Morita. Japan is a treasure trove of one-of-a-kind sights. Among them are not only world-famous tourist spots that everyone has heard of, but there are numerous places with a unique charm that even Japanese people don't know about. You'd be surprised how many such interesting gems there are that go completely unnoticed! I'll take you on a little stroll to introduce you to some of those amazing spots."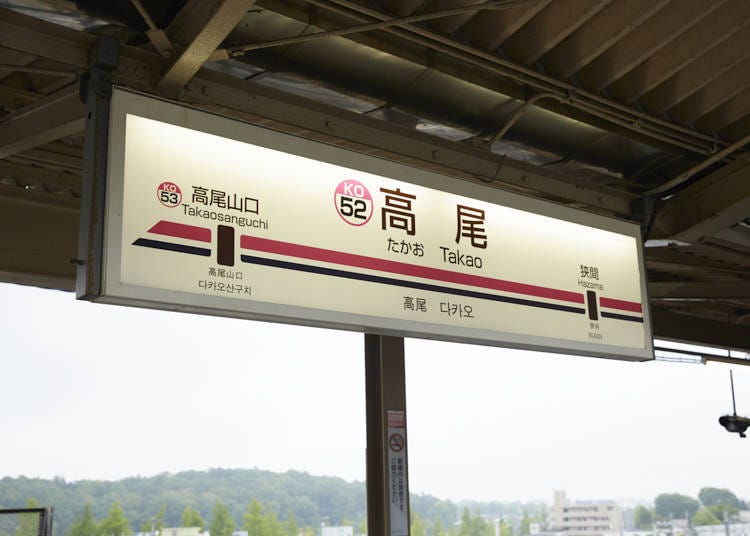 On our first Burari Morita Tour, we'll visit the Mount Takao and Hachiōji area, about 50 minutes from Shinjuku via the Keio Line. This time, Morita-san introduces the sightseeing highlights to Quentin, who is not just part of the French LIVE JAPAN staff but also a good friend of the Japanese globetrotter. We joined the two of them on their leisurely stroll around Mount Takao and Hachiōji along the Keio Line.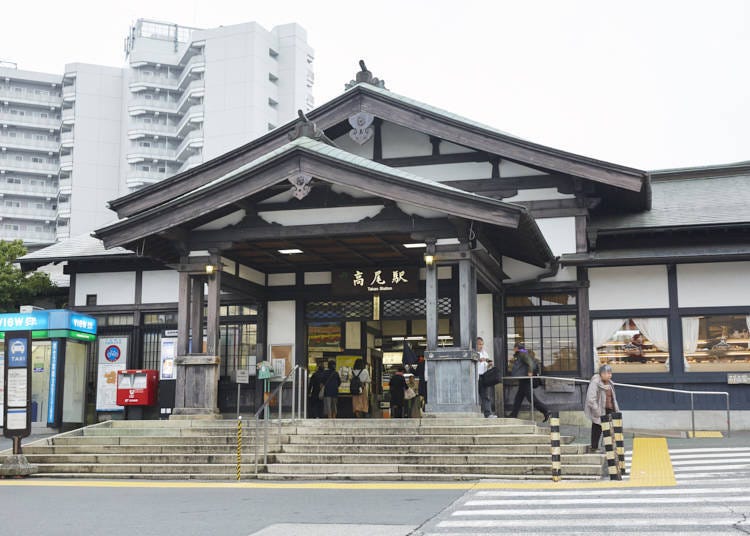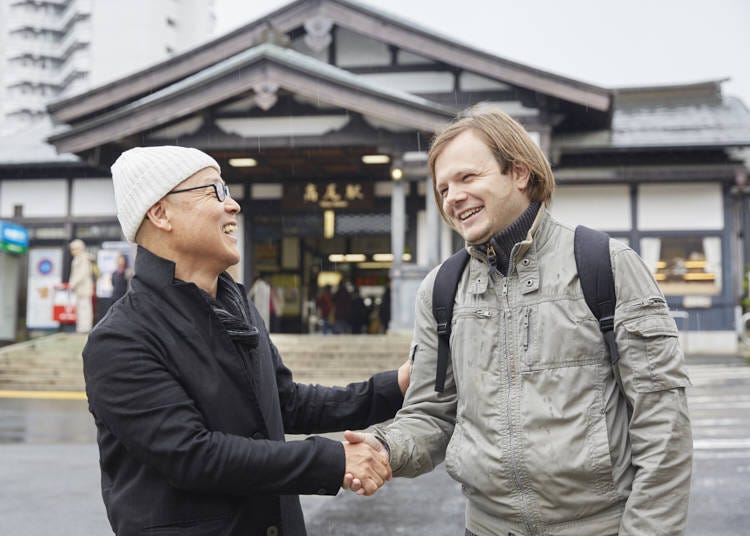 Morita: "Quentin, it's been a while! I'm happy to see you."

Quentin: "Indeed, Morita-san! I'm looking forward to exploring Japanese history and culture with you today, in the rich nature of Mount Takao and Hachiōji. I've been to Mount Takao before but never visited its surroundings."

Morita: "Oh, there are numerous interesting places besides Mount Takao itself. Since the end of the Edo period, this area has been famous for its silk industry. Especially the export business was thriving here, especially merchants in Hachiōji's city of Yarimizu. Because of that, the area was opened to Non-Japanese at the end of the Tokugawa shogunate, so there was a lot of coming and going of European merchants."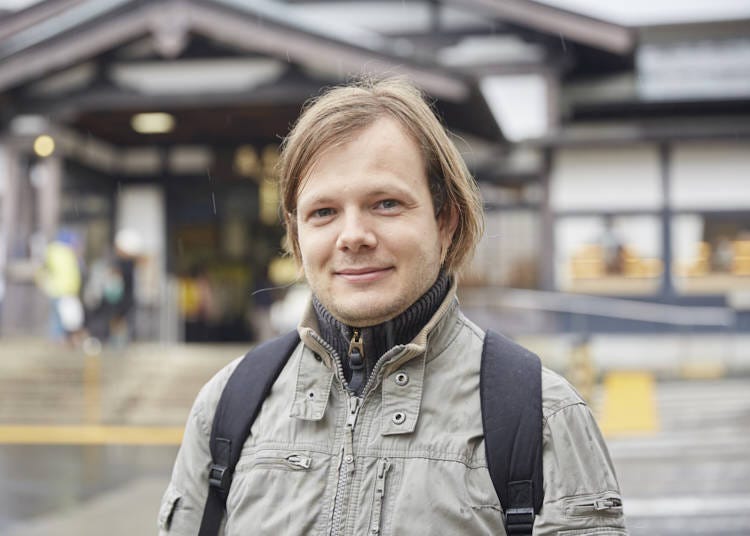 Quentin: "Since the end of the shogunate? That's amazing."

Morita: "Then there was Heinrich Schliemann, a German pioneer of archaeology who discovered the site of the ancient city of Troy in 1871. Before this major discovery, he visited this area as a traveler in 1864. He noted that he found Hachiōji to be a very neat and courteous place, talking about its invigorating scenery in his book that he wrote after his travels. The road used by the merchants of Schliemann's time still remains as the local "Silk Road," we'll visit that later.

Quentin: "Great, I am looking forward to it!"
Musashi Imperial Graveyard: The Tranquil Mausoleum of Emperor Shōwa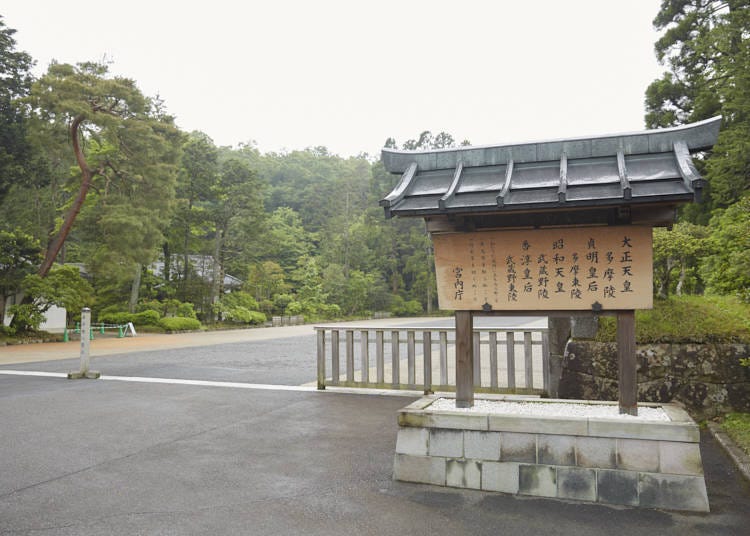 The first spot on our stroll is the Musashi Imperial Graveyard, about 15 minutes on foot from Takao Station. On its grounds are the Tama Mausoleum, which is the tomb of Emperor Taishō and Empress Teimei, as well as the Musashi Mausoleum, the tomb of Emperor Shōwa and Empress Kōjun. Thus, this imperial graveyard is made up of four mausolea in total. Entering via the main gate, the gravel path leading up to them is lined with Kitayama cedar trees that stand over 20 meters tall.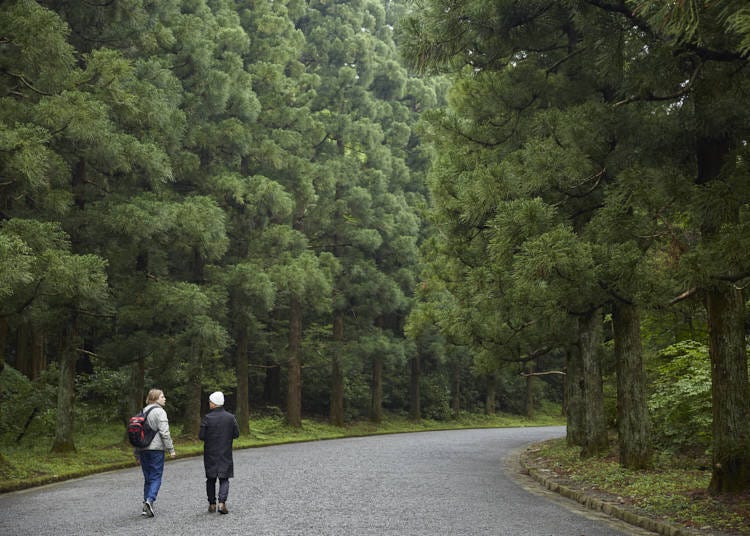 Quentin: "What a quiet place. Japan has a lot of bustling, noisy places, but I actually enjoy silence, so places like these are really calming."

Morita: "This is the final resting place of Emperor Taishō and Empress Teimei, as well as Emperor Shōwa and Empress Kōjun. In France, Emperor Shōwa is known as Hirohito."

Quentin: "Oh yes, I know Hirohito, of course."

Morita: "When it became clear that Japan was about to be defeated in World War II, he decided to end the war by unconditionally accepting the terms of the Potsdam Declaration which called for an unconditional surrender."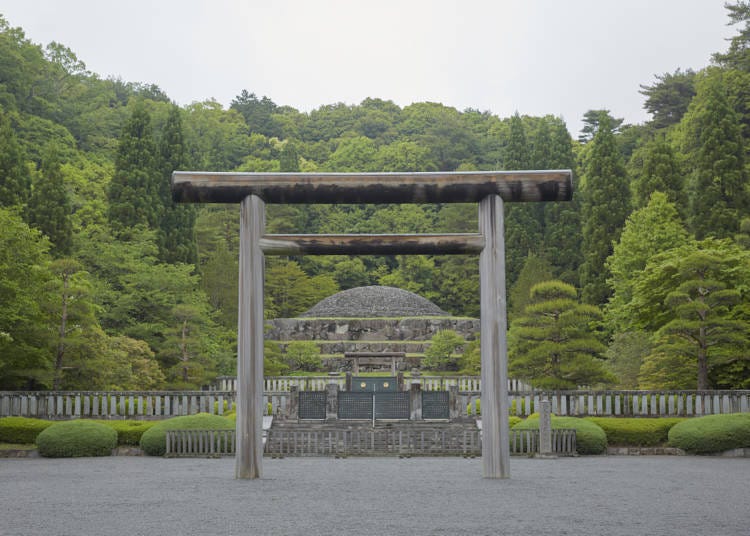 Quentin: "If this is a graveyard, why is there a torii gate like at a shrine?"

Morita: "That goes back to Japanese mythology. It is said that the ancestor of Japan's Emperor is the solar deity of Shintō belief, called Amaterasu Ōmikami. She is enshrined at Ise Grand Shrine. Shrines that are dedicated to Shintō deities have a torii, which is why there is one here as well."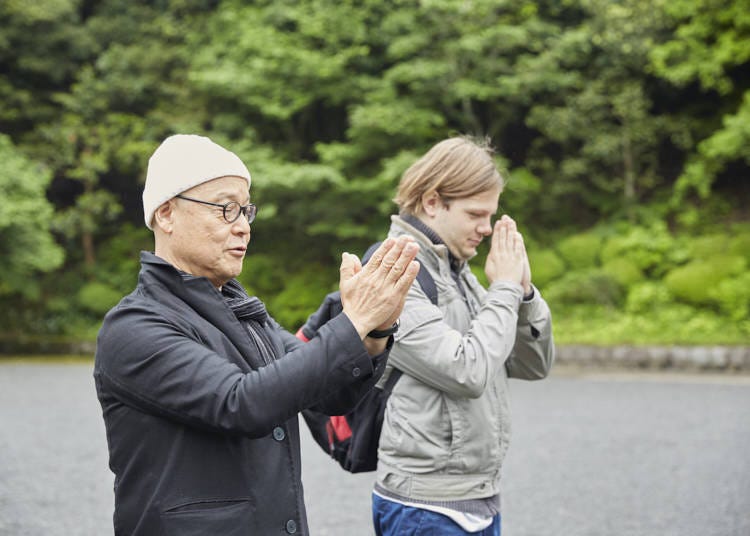 Quentin: "I see. So how does worshiping work?"

Morita: "Shintō worship has a ritual called nirei nihakushu ichirei. It means 'bow twice, clap your hands twice, then bow once again' and that is how you pray at a shrine."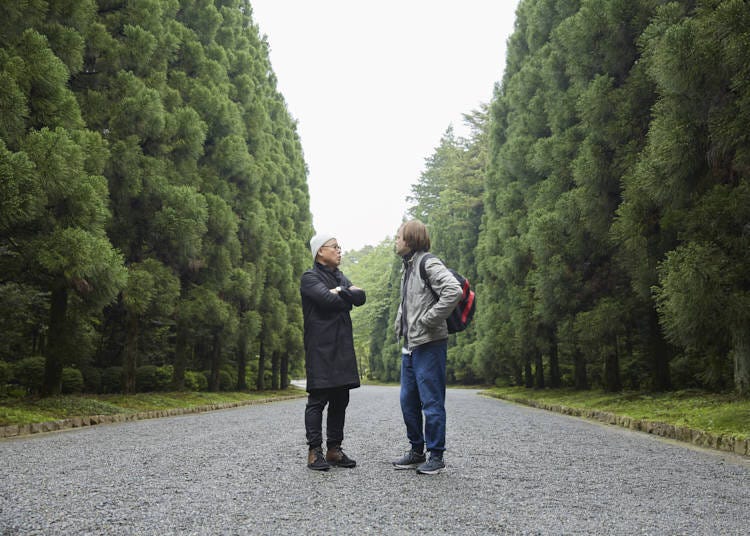 Quentin: "In France, we know Hirohito as connected to the Pacific War of World War II. However, visiting and praying at his mausoleum means experiencing the mythologic side of Japan's Imperial Family. That really shows a wholly different aspect."

Morita: "Because these are sacred grounds. Are you aware that there are eight million Shintō deities within Japan's nature?"

Quentin: "Actually, yes! For me, the Japanese way of believing that there are so many gods within nature is a very fresh way of thinking, since I grew up in monotheistic Christian culture."
Musashi Imperial Graveyard

武蔵陵墓地

Address

Nagabusamachi, Hachiōji, Tōkyō-to 193-0824

Nearest Station

Keio Line : Takao Station


Hours: 9:00 a.m. – 4:00 p.m. (last admission at 3:30 p.m.)
Hachiōji Yume Art Museum: Diving into the Area's Artistic History – It's Full of Cats!
After the Musashi Imperial Graveyard, Morita-san takes us to the Hachiōji Yume Art Museum. Locals of the area lovingly call it the "museum of daily life."
After returning to Takao Station, we take the Keio Line to Keio Hachiōji Station. A scenic, 18-minute walk along the Kōshū Kaidō Road takes you to the View Tower Hachiōji – the museum is on the second floor.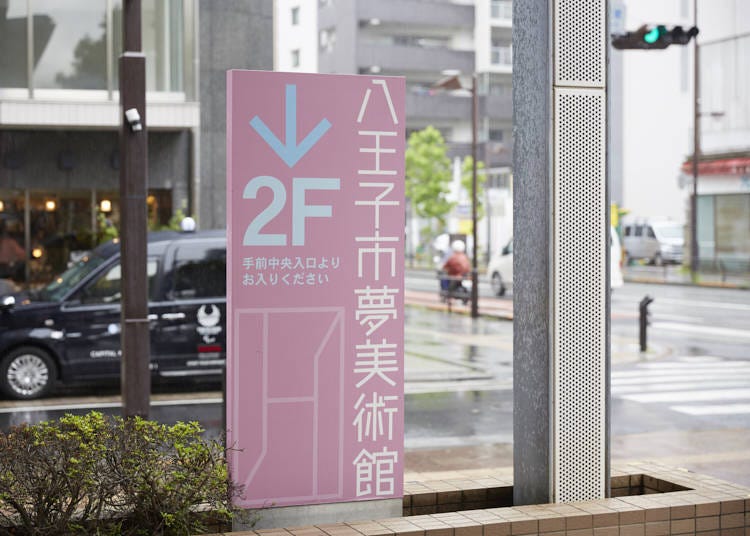 When we visited, the museum hosted a special exhibition called "Cats in Ukiyo-e by Kuniyoshi, Hiroshige, Kunisada, Toyokuni, Eisen, and others" that took place until May 13.

Morita: "The special exhibition of this museum is really interesting. It generally holds a lot of exhibitions centered on ukiyo-e, so I think French people will enjoy it. The angle of looking at ukiyo-e through cats is particularly intriguing, and the casual atmosphere of the exhibition makes it easy to just stop by."

Quentin: "Works such as 'Fashionable Cats Juggling Balls' by Kuniyoshi Utagawa are really interesting, yes. I think that animal anthropomorphism isn't something you see often in French arts. The Europeans who saw these ukiyo-e back in the day surely must have been positively surprised."

Morita: "It's easy to see that from this era onward, Japanese people have created characters by such anthropomorphism. There's also a famous set of four picture scrolls called the chōjū jinbutsu giga, which is all about anthropomorphic animal caricatures."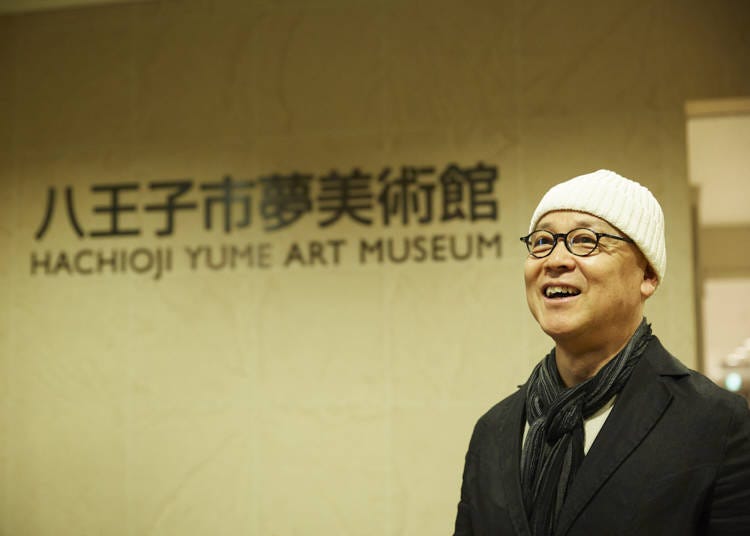 Morita: "Oh yes, look over here, this woodblock print of the women working with silkworms. There's a cat next to the standing woman, can you see?

Quentin: "Oh, that's right! How adorable."

Morita: "Buildings housing silkworm culture often had an issue of rats trying to hunt the worms. Because of that, sericulture businesses often kept cats, and since Hachiōji has a long history of sericulture, it also has a long history of keeping cats."

Quentin: "That is interesting! So, is that the background for this cat-focused ukiyo-e exhibition?"

Morita: "It's not only Hachiōji, but Japanese people in general have a long history of being fond of cats. The silkworm industry in various parts of the country may have had an impact on that."
八王子市夢美術館

Address

Tokyo View Tower Hachiōji 2F, 8-1 Yōkamachi, Hachiōji-shi, Tōkyō-to 192-0071

Nearest Station

Keio Line : Keio Hachioji Station


Hours: 10:00 a.m. – 7:00 p.m. (last admission at 6:30 p.m.)
Closed: Mondays (open in the case of a national holiday, closed on the following Tuesday instead)
Boule Beurre Boulangerie: Authentic Croissants That Taste Just Like Paris!
After spending the morning in the Takao area and then walking around in Hachiōji, we got a little hungry. Of course, Morita-san knew exactly where to go and turned left into a shopping street on the way back to the station, taking us right to Boule Beurre Boulangerie.
This atmospheric bakery charms both locals and tourists with freshly baked bread and pastry specialties, created after traditional recipes from Europe. About 80 delicious varieties line up at Boule Beurre Boulangerie every day, from simple bread that brings out the best of wheat, to fruit gummy, rye bread, and the classic croissant with a wonderful buttery aroma. Of course, Japanese bread and pastry specialties are also plentifully available!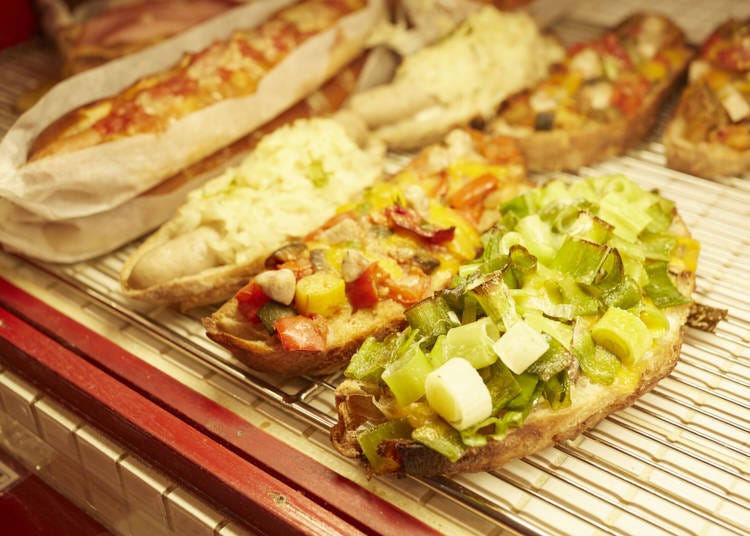 The storefront is painted in a charming red and blue design, reminiscent of a romantic little bakery in Paris. Two tables are set up in front of it, allowing you to take a break and enjoy the fresh delicacy you've just purchased in the shop. Neither Morita-san nor Quentin could resist the temptation of authentic French bakery classics and sat down for a snack immediately.
Morita: "The bread here tastes quite authentically French, doesn't it? I heard that the owner learned their craft in France and pays great attention to the proofing and fermentation of the dough, which is the reason for this nice taste."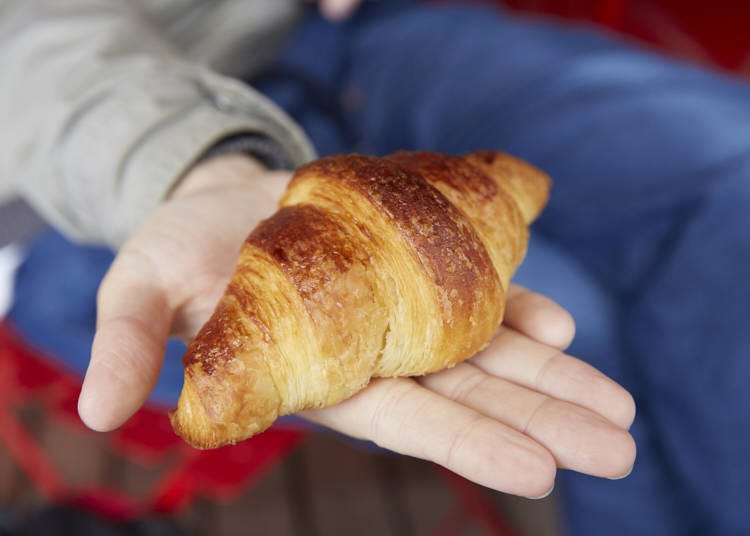 Quentin: "It is indeed really close to how it tastes in France. The butter aroma of this croissant is just like I know it from home!"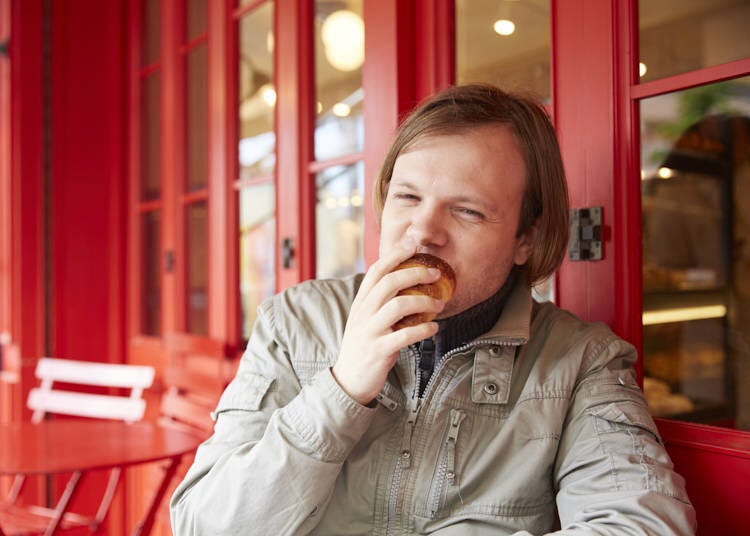 Morita: "This pain rustique is nicely firm to the bite and has a rich wheat taste, that is how I remember it from my time in France. I feel like there are not that many bakeries that sell authentic French bread and pastries, not even in urban areas."

Quentin: "That is true. This little place makes me feel like I'm not in Japan! (laughs)"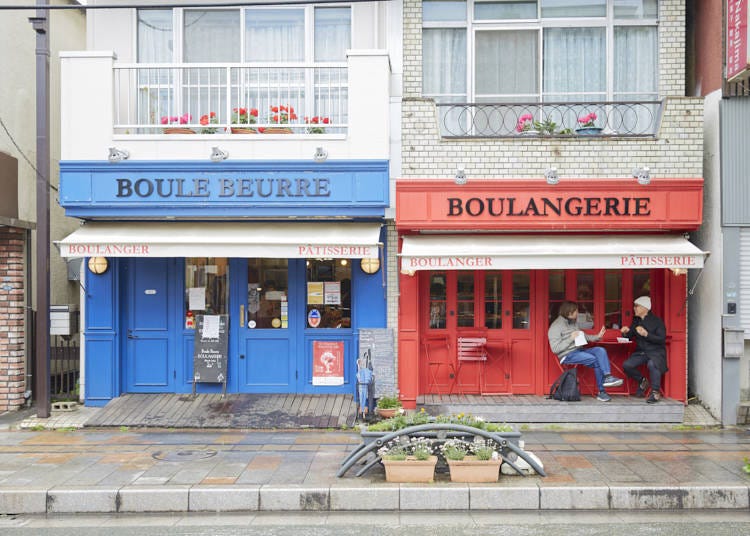 ぶーるぶーるぶらんじぇり

Address

16-5 Yokoyamachō, Hachiōji-shi, Tōkyō-to 192-0081

Nearest Station

Keio Line : Keio Hachioji Station


Hours: 10:00 a.m. – 7:00 p.m.
Closed: Tuesdays; the first, third, and fifth Monday of the month
Silk Road Museum: Learning About Yarimizu's Merchants and Hachiōji's History of International Trade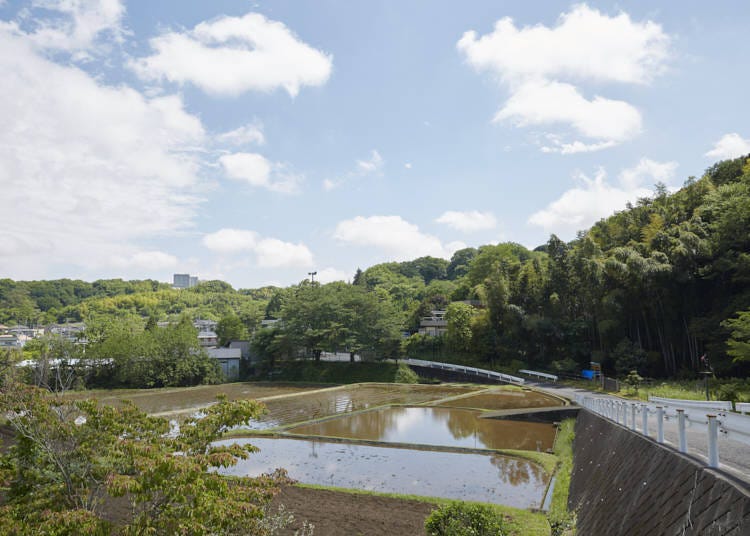 After recharging our energies with delicious bread, Morita-san took us to the Silk Road Museum to tell us more about the history of the merchants of Yarimizu and Hachiōji's history of international silk trade. The area has thrived on that business since the end of the Edo culture, boasting quite the legacy of sericulture and production techniques of raw silk.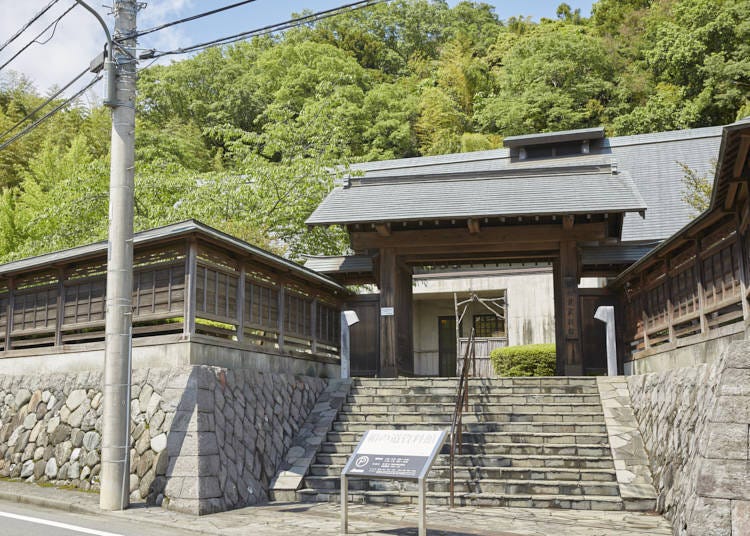 The Silk Road Museum is built at the old residence of a silk merchant from Yarimizu called Yoemon Yagishita. The old stone wall that faces the street is a wonderful example of the architecture of the time. Right in front of the museum stretches a paddy field, its water glistening in the sun.

Upon entering the Silk Road Museum, we were immediately greeted by several explanatory panels and other materials all about the area's sericulture and silk reeling.
Morita: "Look at this diorama of the Hachiōji and Yarimizu area. That there is the Silk Road. Raw silk comes from silkworms spinning their cocoons upon becoming a pupa. At that time, Japan had the method to let the moths mate and lay their eggs on special paper cards. That way, people were able to raise the silkworms themselves and let them make raw silk, and that raw silk was collected from all over Japan for export. The papers with the eggs themselves were exported to other countries as well. The merchants of Yarimizu transported the gathered raw silk and egg cards to Yokohama. From there, Japan exported them to locations all over the world, including France."
Quentin: "When did that take place?"

Morita: "This business started in the 1860s. The port of Yokohama opened in 1858 and a foreign residential district was established there, as well as a zone in which Non-Japanese people could move about freely. Hachiōji was part of that zone, and international merchants could freely come and go between there and Yokohama."

Quentin: "So the mid-19th century?"

Morita: "Indeed. At that time, a silkworm disease called pébrine or "pepper disease" ravaged the silk industry. France was also the center of fashion then, and Napoleon III became aware of Japanese silkworms. It is said that the shōgun Tokugawa Iemochi sent 100,000 silkworm egg cards to France. For Japan, these eggs and raw silk were the most important trade goods at that time, earning it foreign currency."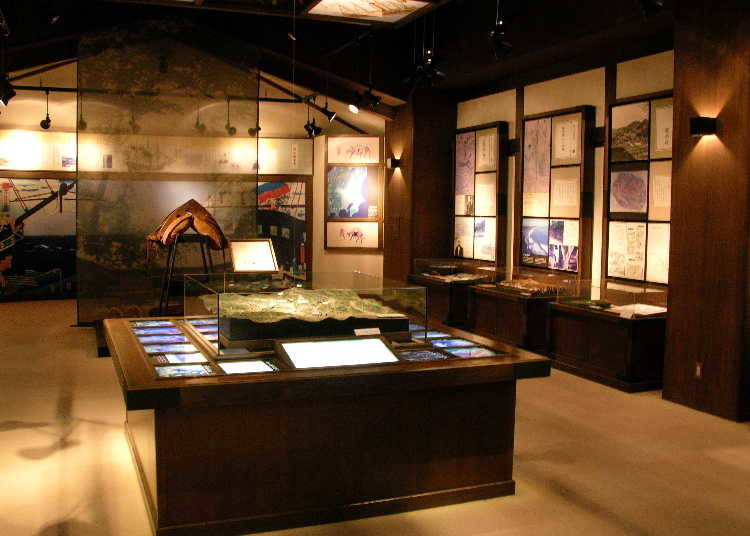 Quentin: "So the Yarimizu merchants played a key role in this business, as well as their local Silk Road."

Morita: "It is also thanks to Japan's sericulture that Japan, having just opened its borders to the world again, was able to undergo such a massive growth during the Meiji era. Speaking of, it is said that the silkworm industry even gave Japan an advantage in the Russo-Japanese war. Because of that, Emperor Meiji's consort Empress Shōken introduced silkworm culture to the imperial court during that time. This became a tradition that even Empress Michiko picked up and continues, the consort of Emperor Akihito."

Quentin: "So Hachiōji is connected to the Imperial family even in regard to its silk industry."
絹の道資料館

Address

989-2 Yarimizu, Hachiōji-shi, Tōkyō-to 192-0375

Nearest Station

Keio Line:Hashimoto Station/Minami-Osawa Station


March to October: 9:00 a.m. – 5:00 p.m.
November to February: 9:00 a.m. – 4:30 p.m.
Walking the Silk Road: a Journey Back in Time
After learning about the history of the silk industry of the area, we set out to travel on the old Silk Road ourselves.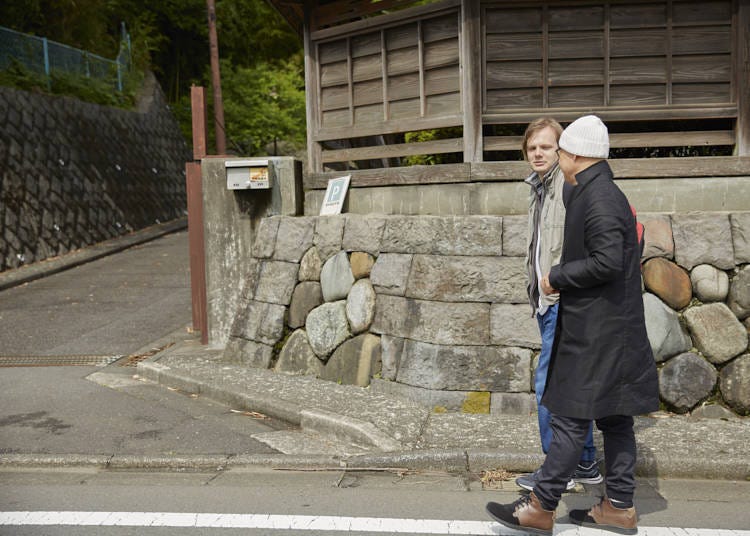 Between the end of the Tokugawa shogunate to the mid-Meiji period, this road used to transport raw silk and egg cards from Yarimizu to Yokohama was unpaved – and it still remains in this state. Walking along the Silk Road feels like stepping back in time.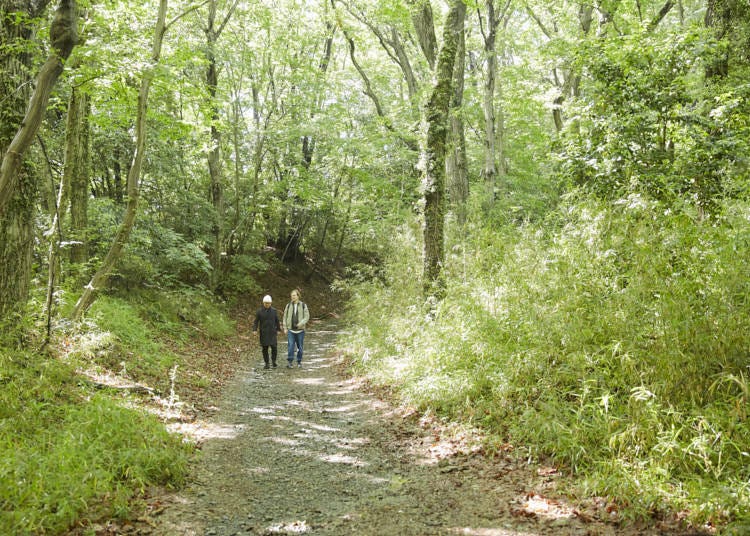 The road is no more than about two meters wide, a mountain path that is surrounded by lush trees all around. It rained in the morning and the road is undeniably muddy. For us modern folk used to paved roads, it was a bit of a difficult walk – but now imagine the old merchants, traveling with raw silk, horses, and so on, all the way to Yokohama.

Quentin: "So this road that was key to Japan's sericulture and export, it's just a regular mountain road now."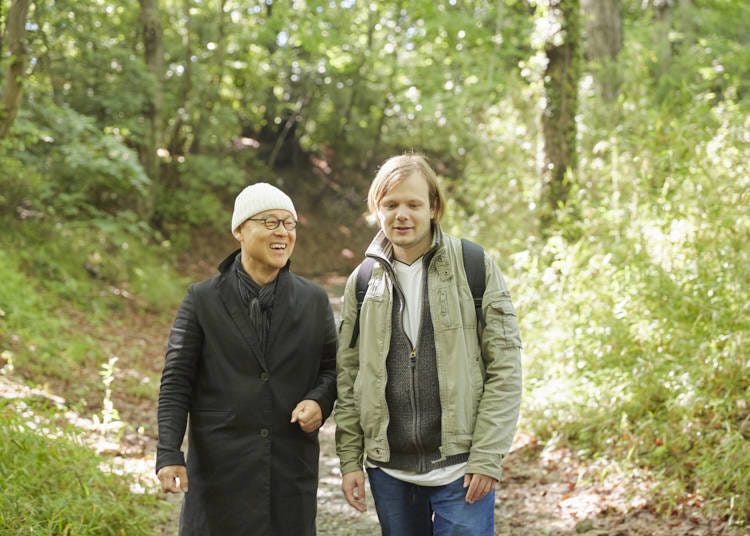 Morita: "There's also the story of Heinrich Schliemann, a German pioneer of archaeology who discovered the ruins of Troy in 1871. He had an interest in Japan and traveled here in 1865 at his own cost and leisure. After his trip, he wrote a book about his journey and wrote that as he was traveling from Yokohama to he saw the shōgun Tokugawa Iemochi travel the Tokaido Road towards Kyoto for an audience with Emperor Kōmei. Maybe Schliemann also traveled on this very road?"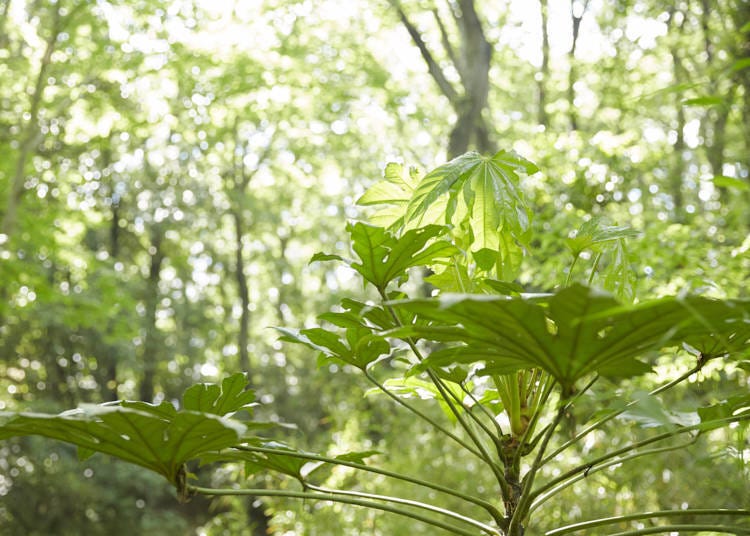 Quentin: "I wonder how Schliemann got to Japan in 1865, in a time when Japan's borders were still closed to foreigners. I'm surprised to find Schliemann's traces here before I ever get to visit the ruins of Troy in Turkey."

After walking along Japan's Silk Road for about half an hour, we reached Otsukayama Park and its remains of a demolished temple called Dōryō-dō. A stone monument stands here and marks Japan's "Silk Road" – and this is also where we end our walk with Burari Morita today.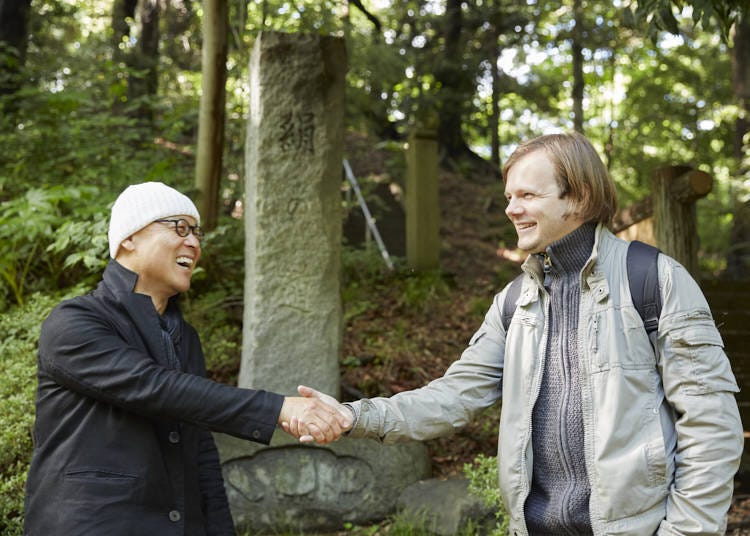 Morita: "Quentin, how did you like today's little walk?"

Quentin: "I've been to Mount Takao before, but I am really surprised that there are so many interesting spots in the area that I seemed to have missed entirely! It was the first time that I heard the history of the area with its important sericulture."

Morita: "As Japan's most important export goods, a lot of raw silk and silkworm egg cards were also exported to France. Sericulture and the Imperial family are connected, as well as sericulture and cats. Through silk, everything kind of comes together – France, the Imperial family, and cats! (laughs)"

Quentin: "I did not expect to find a connection to France at a place like Hachiōji, really. Of course, I also greatly enjoyed the delicious croissant and the lush nature of the area. I do hope that more people visit those places beyond Mount Takao."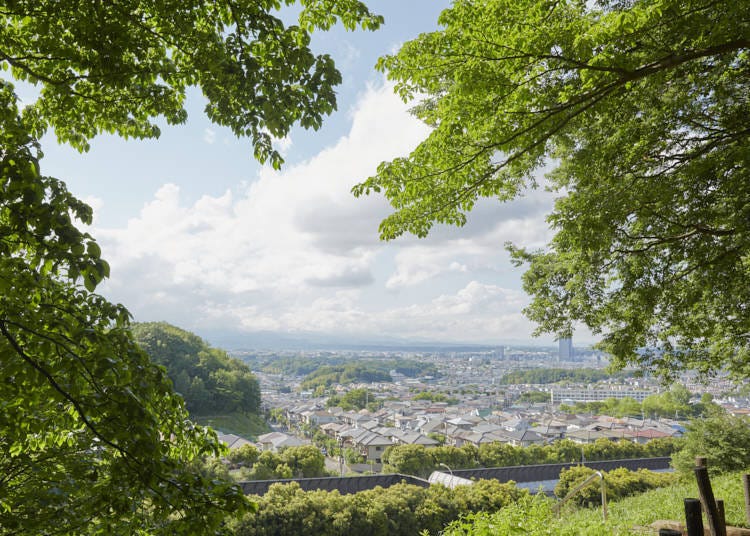 With a firm handshake between two friends, Morita-san and Quentin say goodbye after a day of exploring all around Hachiōji and Yarimizu. Not only Quentin was surprised to hear that the history of the area was so fascinating and influential for the whole of Japan. It's a stunning amalgamation of rich nature, beautiful scenery, and a plethora of discoveries that really make you feel like you've fallen through a crack in time.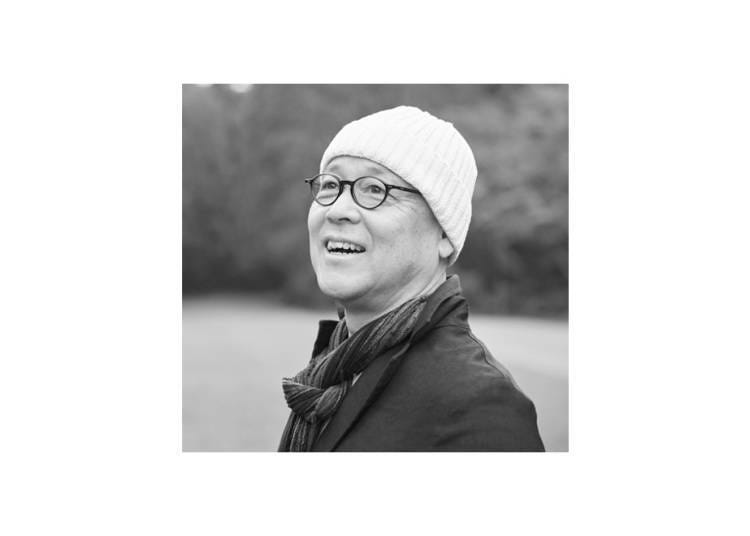 About Tetsu Morita
Tetsu Morita has worked several years for the French tire company Michelin before combing every nook and cranny of Japan to create the Michelin Green Guide Japan. He knows the country like the back of his hand – and all of its many secret spots that are incredibly fascinating, yet often overlooked by sightseers. Come with us in the "Tokyo Day Trips with Morita-san," a series that explores little-known sightseeing spots all around Japan!

1975 Graduated from Kanagawa Kenritsu Oppama High School
1981 Went to France
1987 Joined Michelin France as a Japanese teacher at the company's language school
1988 Joined Michelin's HR Department
1991 Became a recruitment officer at Michelin's HR Department
1993 Became a sales representative for tires designed for aircrafts and urban transportation
1994 Became a sales representative of the automobile direct supply department (OE)
1995 Became a sales representative of the automobile direct supply department (OE) responsible for tires designed for newly manufactured passenger cars in regard to Japanese car manufacturers operating in Europe
2008 Became head at the Office of the President of Michelin. Joined the Michelin Guide Department / MLL
2009 Started working on the Michelin Green Guide Japan. Involved in planning, accompanying, translating and interpreting for location scouting trips.
2010 Became head at the Office of the President of Michelin, became Chief of Public Affairs
2014 Left Michelin
2014 Joined Gurunavi as consultant (in November)
*This information is from the time of this article's publication.
*Prices and options mentioned are subject to change.
*Unless stated otherwise, all prices include tax.