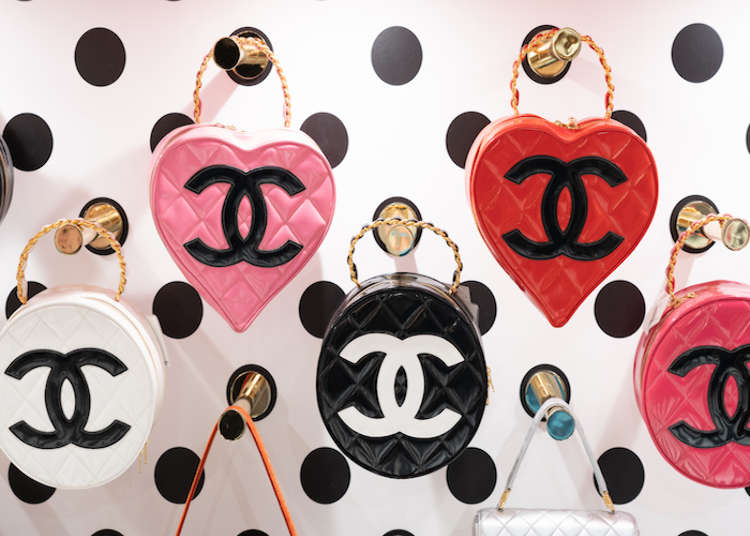 Here at Live Japan, we are no strangers to Amore Vintage Tokyo, but for those not in the know, Amore Vintage Tokyo is a chain of classic fashion boutiques with a difference—they offer an experience that is more like diving into the archives of a museum than rummaging through the racks of your average thrift store. If you are on the hunt for fashion obscurities in impeccable condition, this is your one-stop destination while in Tokyo.

But there is more to the boutiques than that. Their team of stylists and expert buyers aren't just up to date on all the latest trends, they set them!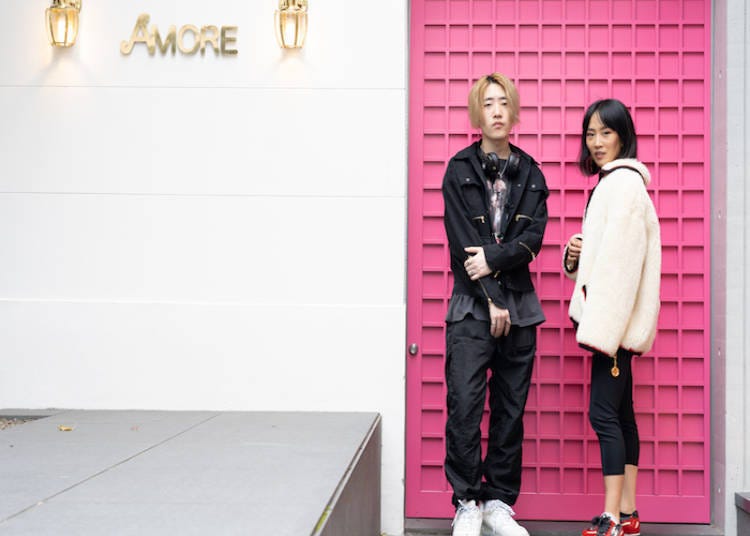 Whether through their Instagram or in store, the staff are always ambassadors for a different way to style classic finds. Of course, given that this is vintage fashion, there is a certain satisfaction to wearing historically accurate ensembles that allow you to go back in time. But there is also something to be said for styling classic items to match the trends of today.

However you like your vintage—or if you like to play with a bit of heritage while you mix things up—the stylist staff at Amore Vintage Tokyo are always on hand to offer advice or just be your muse as they channel the current Tokyo street fashion trends through their daily ensembles.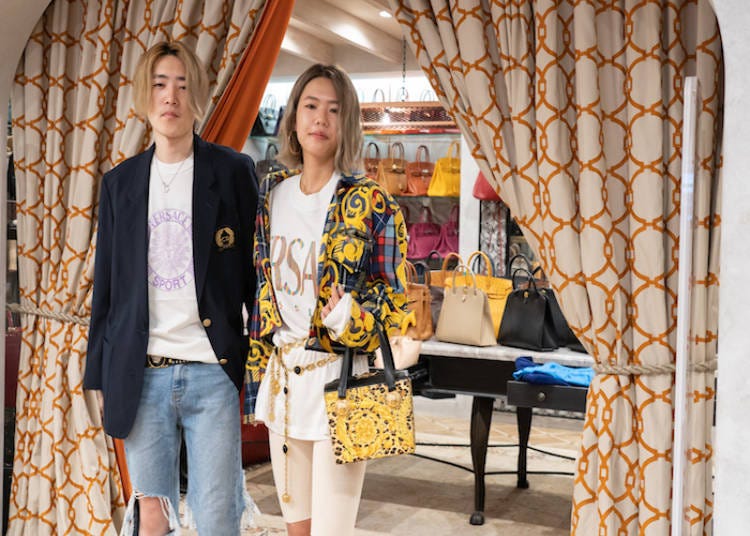 And they really know their stuff. In addition to fashion advice, they can also fill you in on the history behind the fashion treasure.

Join us as we take a look at staff recommendations from each of the three Amore Vintage Tokyo stores. Of course, this only offers a tiny taste of what you might find on your visit, or what you might pick out from the vast selection. You can always count on Amore to broaden your fashion horizons.
Amore Omotesando: Chanel Bags, Accessories and More!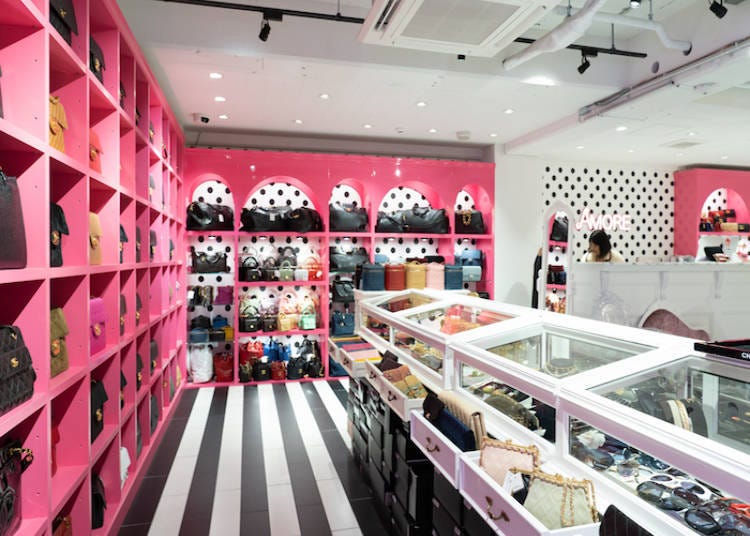 Amore Omotesando is the place to be for vintage Chanel bags, belts, jewelry, sunglasses, and other accessories. While the older jewelry can be highly collectable, there is no doubt that what brings people from far and wide are the iconic handbags and luggage.

For most vintage shops, pretty much everything in store at Amore Omotesando would be considered a premium item. But here, the staff ushered us to a locked cabinet reserved for the absolute rarest of rarities and relics from Chanel's illustrious history.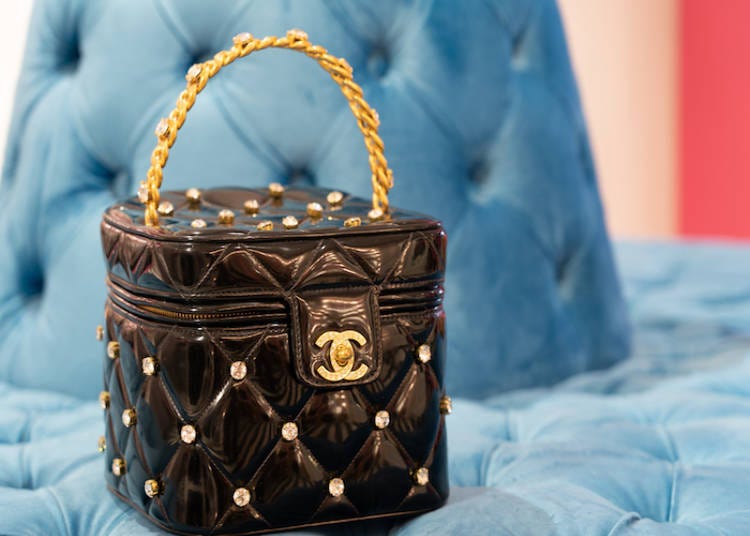 Chanel S/S 1995 Vanity Case

First up is a very rare and highly collectable rhinestone-quilted vanity bag from spring/summer 1995. Needless to say, each item is confirmed to be genuine by the team of expert buyers and, where possible, authenticity cards and cross-referenced authenticity seals are provided.

So why is this such a collectable? Not only did is appear prominently on the runway and in poster campaigns back in the 90s, but it doubles as a great object on a dressing table as well as when out and about. Even when not in use, it can bring a bit of Chanel glamour to your day to day.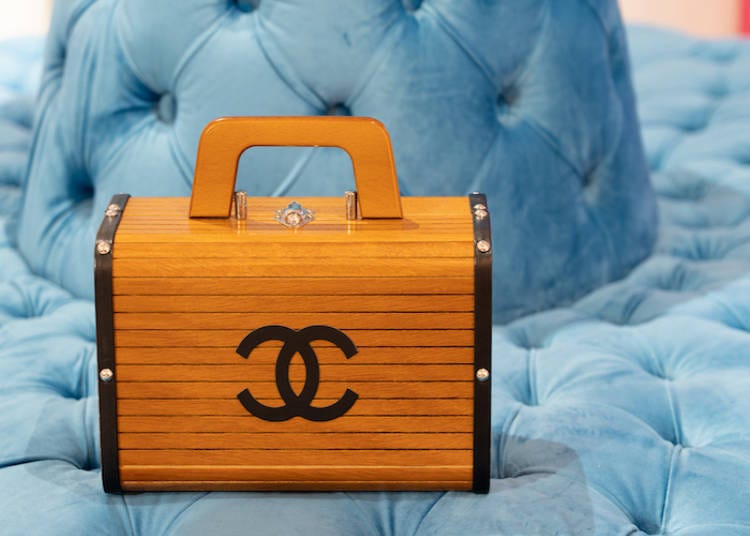 Chanel S/S 1996 Wooden Box Bag

Next up is the all-wooden logo box bag from spring/summer 1996, with fully lined leather interior. This is the kind of classic fashion item never to ever be made again, and just speaks to the kind of craftmanship you expect from classic Chanel.
Chanel S/S 1994 Woven Wicker Basket

Finally, we have a wicker bag with scarf lining from spring/summer 1994 in absolute mint condition, begging to be used. Especially with these kinds of natural materials, finding a pristine example can be a labor of love for the serious Chanel collector. This bag looks straight from the '90s runway and deserves to belong to an owner who not only takes care of it, but rocks it in their day-to-day style!
Address

CH building 1F, 5-1-15, Jinguumae, Shibuya-ku, Tokyo, 150-0001
View Map

Nearest Station

Omotesando Station (Tokyo Metro Ginza Line / Tokyo Metro Chiyoda Line / Tokyo Metro Hanzomon Line)
5 minutes on foot


Phone Number

03-5778-3567
Amore Wardrobe: Your Complete Chanel Wardrobe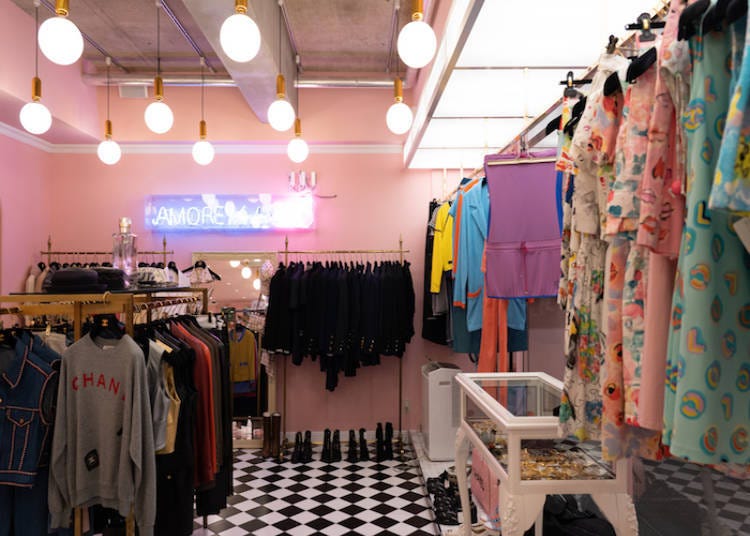 Head down from Amore Omotesando to Amore Wardrobe and you are in the ultimate closet for the Chanel fan. While there is no end of classic Chanel tweed jackets and refined dresses, here, too, our staff were all about the rarity and showed us a lineup to delight even the experienced Chanel collector.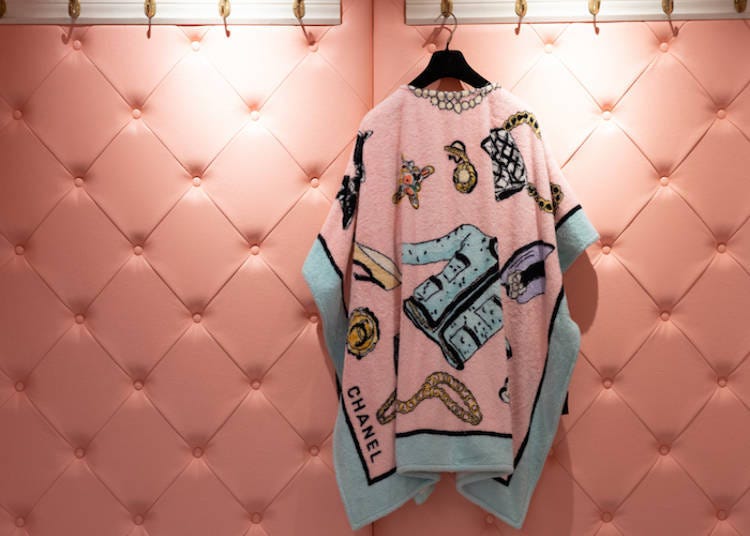 Chanel S/S 1994 Towel Poncho

This highly sought-after towel cape was a big hit in the '90s—1994 to be precise—but is an easy match for the Tokyo street scene of today. There is also a matching backpack for those who want the full runway look, and who can't get enough pastel in their life.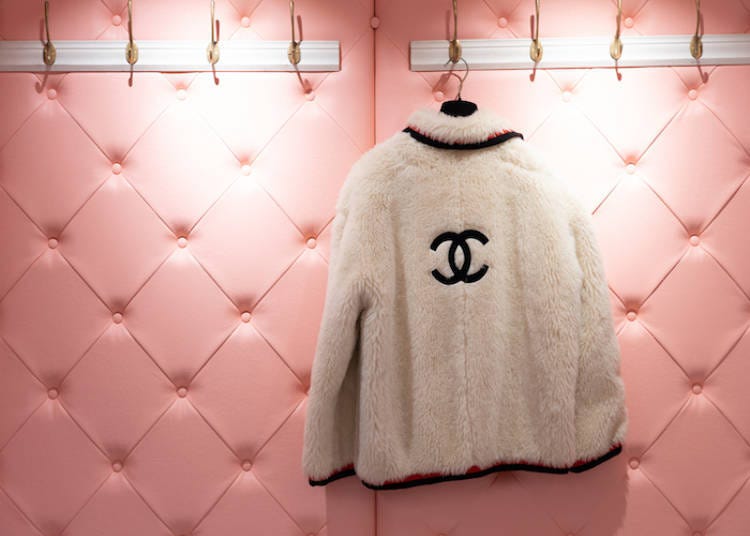 Chanel A/W 1994 Fur Jacket

Also highly sought after from the '90s is this white alpaca fur jacket, again from 1994. The wide silhouette has come back around in contemporary trends, making this a surprisingly easy item to slot into your wardrobe—one that screams vintage Chanel.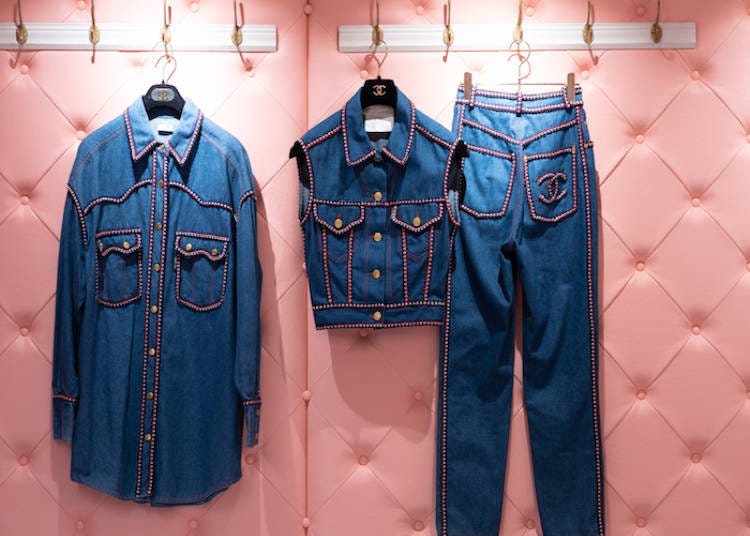 Chanel S/S 1994 Denim Ensemble)

Finally, we have a complete denim setup from spring/summer 1994 in mint condition. This highlights the kind of place Amore Wardrobe is. Not content with throwing rare items at you, they also have complete collections, so you can walk out with the whole look!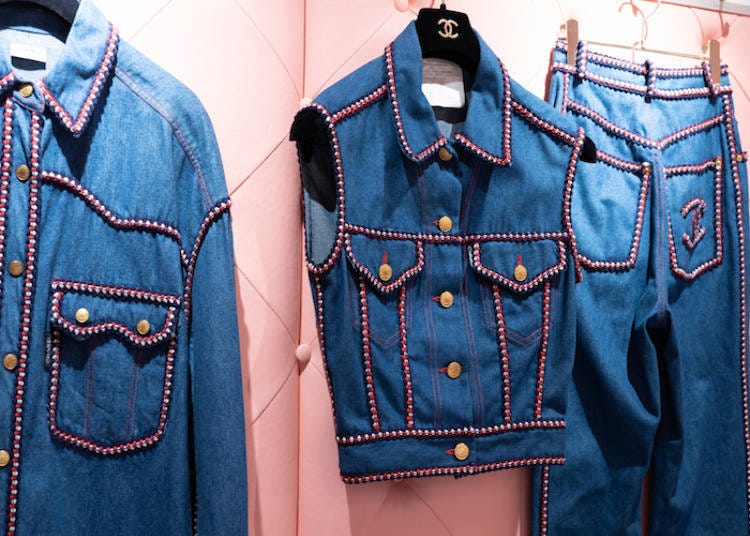 Check out all the hand stitching on the seams!
AMORE Wardrobe

Address

B1F, 5-1-15 Jingumae, Shibuya, Tokyo, 150-0001 / 東京都渋谷区神宮前5-1-15 CHビルB1F

Nearest Station

2 minutes' walk from Tokyo Metro, Omotesando Station (Ginza Line, Chiyoda Line, and Hanzomon Line)

Amore Aoyama: The Best of the Rest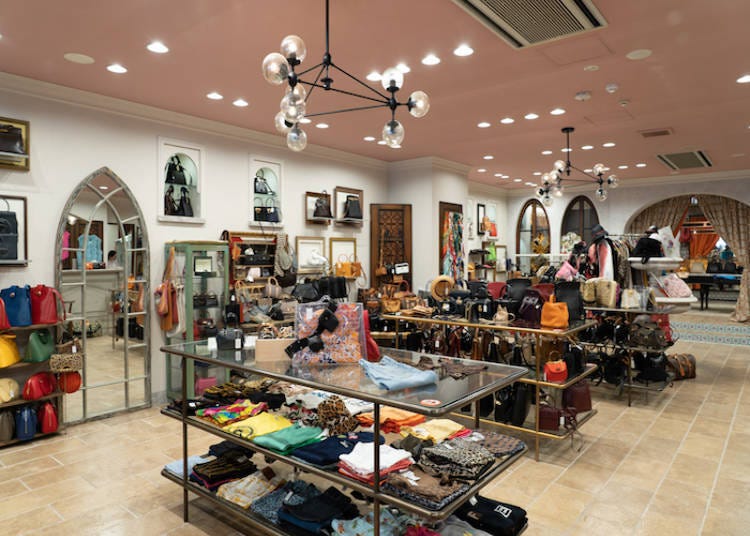 A short distance away from the dedicated Chanel stores is Amore Aoyama. Here, the other European high fashion brands—including Celine, Christian Dior, Fendi, Gucci, Hermes, Loewe, Louis Vuitton, Salvatore Ferragamo, and Yves Saint Laurent—get their place to shine.
Dior Limited Edition Saddle Bags

Of all the classic Dior handbags, it is the '90s saddle bags that have been the enduring hit with collectors. The distinctive shape and references to classic craft of horse-riding equipment is fun yet elegant, and there are enough variations to match any outfit. Amore Aoyama has close to 100 in store at any given moment, including the very rare collaboration with Galliano pictured above.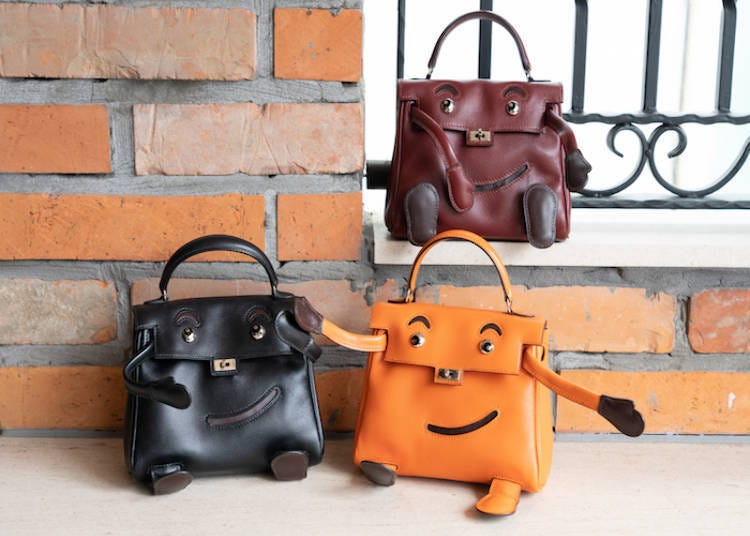 Ultra Rare! Hermes Kelly Doll Bags

Likewise, they consistently have a huge selection of Hermes Kelly Doll bags in store. Usually, finding just one is a trial, but here they are in a multitude of colorways. This irreverent take on Hermes design is a must for any fan.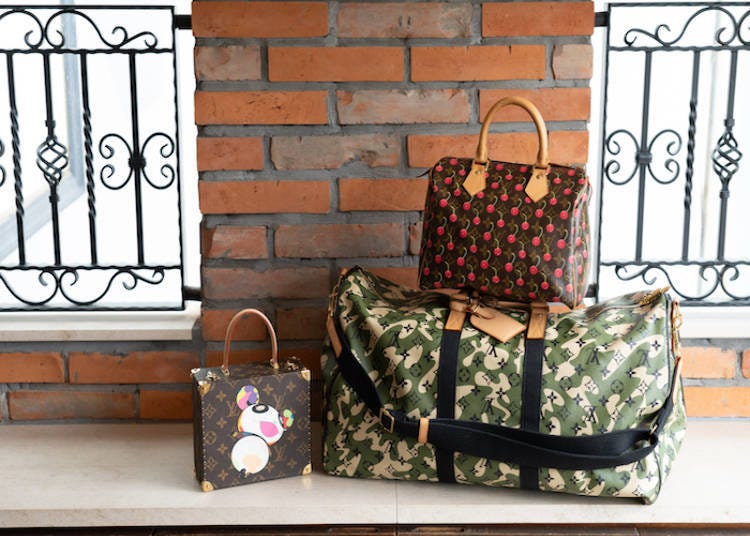 Louis Vuitton Limited Edition Monogrammed Luggage

Of course, when it comes to collectables, Louis Vuitton deserves a mention. The classic Speedy 35 in limited-edition camouflage is always a hit—especially with men—and the Takashi Murakami character and cherry monograms have been in demand since they dropped in 2003. Now that the collaboration with the Japanese artist has come to an end, these designs can only become more and more in demand. If you have been holding out on one, now is your chance!
Address

parattsuino Omotesando 2F, 5-1-6, Jinguumae, Shibuya-ku, Tokyo, 150-0001
View Map

Nearest Station

Omotesando Station (Tokyo Metro Ginza Line / Tokyo Metro Chiyoda Line / Tokyo Metro Hanzomon Line)
1 minute on foot


Phone Number

03-5468-7030
Curate Your Very Own Amore Wardrobe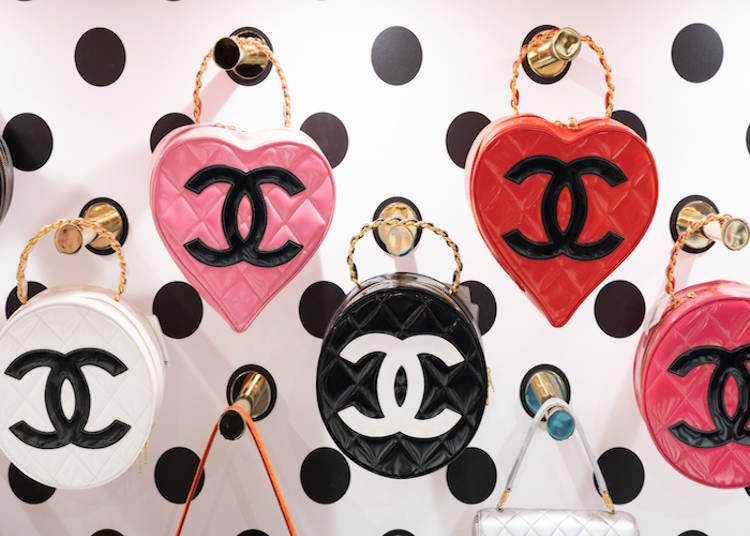 As you can see, there is a huge amount of vintage treasure waiting for you across the three stores. The only way to see it all is to make a date with Amore the next time you are in Omotesando and Aoyama!

Details are below. Stay tuned for more fashion here on Live Japan!
*This information is from the time of this article's publication.
*Prices and options mentioned are subject to change.
*Unless stated otherwise, all prices include tax.