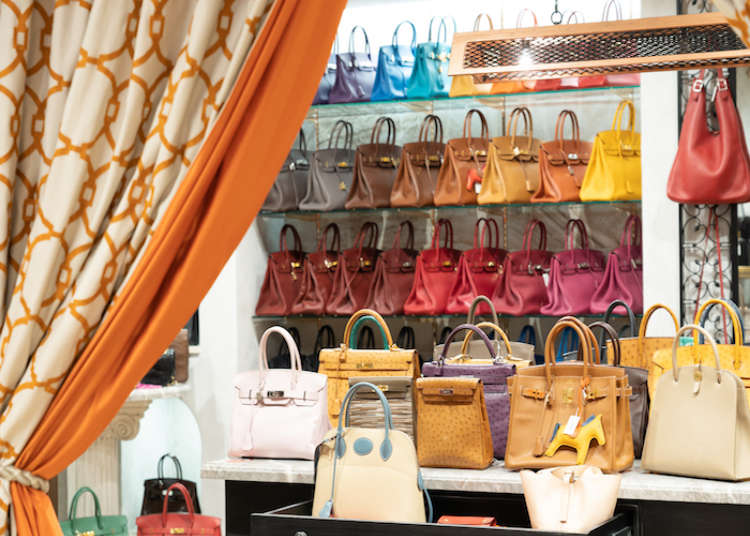 Tokyo has a well-earned reputation as one of the worlds capitals for vintage fashion. No-matter how rare, no-matter how obscure, that item you are looking for is likely to be lurking somewhere in the corners of the city's countless vintage emporiums.

Of course, here we are not talking about the realm of flea markets, or second-hand clothes shops, but these are more than that. These are the shrines to classic fashion, devoted to the quality construction and refined taste that can seems harder to find in the world of disposable fast fashion. Just like fine wine, vintage fashion only gets better with age!

Most of the city's truly innovative vintage boutiques embody the taste of their specialized buyers, who delve through thousands upon thousands of garments to curate a world in their image. But one shop—Amore Vintage Tokyo—has taken the quest for vintage fashion perfection further than any other.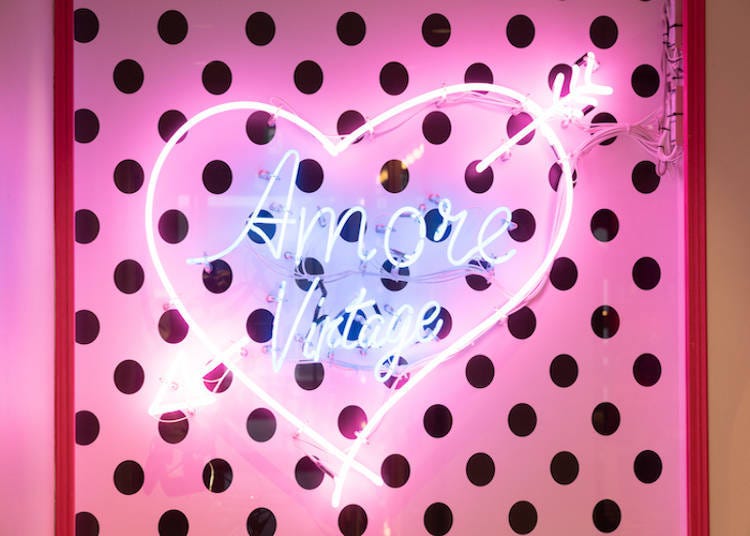 What sets Amore Vintage Tokyo apart is its relentless focus on offering only vintage treasures that are in the best possible condition—predominantly stocking unworn or dead-stock items. Amore also archives some of the rarest garments in fashion history across their three Tokyo stores.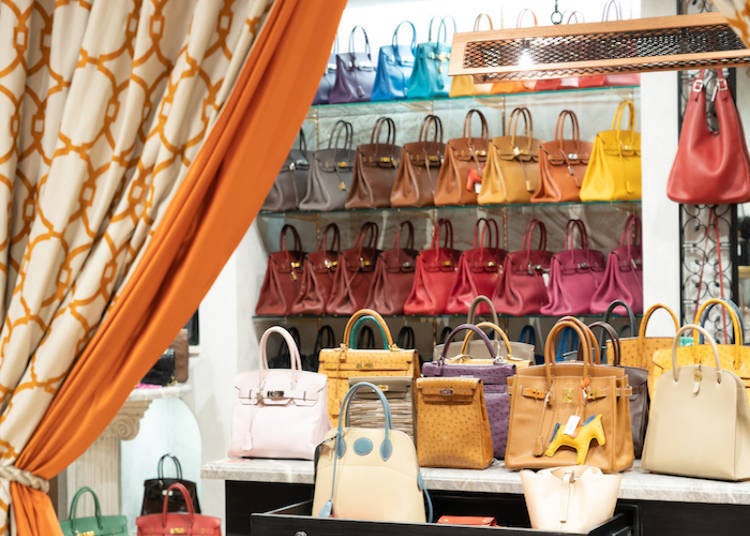 They also cast their eye for style at the very top of the market, selecting brands at the very peak of high fashion, with each store separated by the brands they offer. In the bustling Tokyo vintage fashion scene, this has become known as a destination for those who want to shop the best of the best, trawl through vintage treasure from decades past, and indulge themselves in a museum of fabulous fashion.
Three Boutiques Across Omotesando and Aoyama
The Amore Vintage Tokyo is split across three stores in two buildings. The first building, in Omotesando, houses Amore Omotesando and Amore Wardrobe. The second—just a short distance away in Aoyama—is home to Amore Aoyama. All the stores have a dedicated team of buyers and stylists. Each pushes their distinct vision and taste but are united by a love of vintage fashion that's just as strong as yours.

Omotesando sits between the fast-fashion and youth-orientated hub of Harajuku and the high-fashion mecca of Aoyama. Located between the two, the world of Amore Vintage Tokyo fashion remains in touch with the streets while being a world apart from disposable fast-fashion and gimmicky trends. Here you'll find enduring classic fashion worth investing in.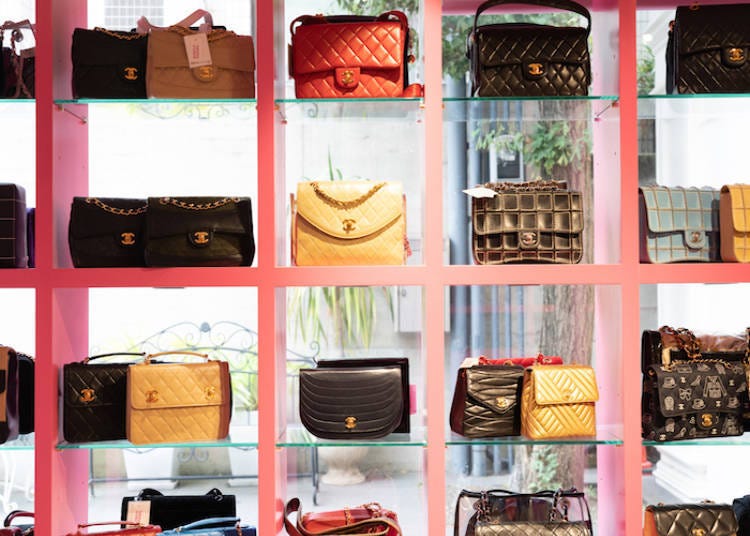 Ravishing and rare handbags galore!
On any given day, you never know what rarities you might uncover in store. But rest assured that—when you do—the buyers' truly rigorous selection policy means that everything is absolutely genuine and in remarkable condition.

Actually, one of the other things that is surprising about Amore Vintage Tokyo is their knack for finding huge amounts of deadstock and unworn vintage item—so many of which are effectively new despite sometimes being decades old! If you're a true vintage fashion aficionado, you'll certainly be in your element.

Join us as we step into the Amore Vintage Tokyo world, breakdown the direction of the three shops, and give a tiny glimpse of the treasure trove of vintage fashion that is just waiting to be discovered and loved.
Amore Omotesando: Shrine to Chanel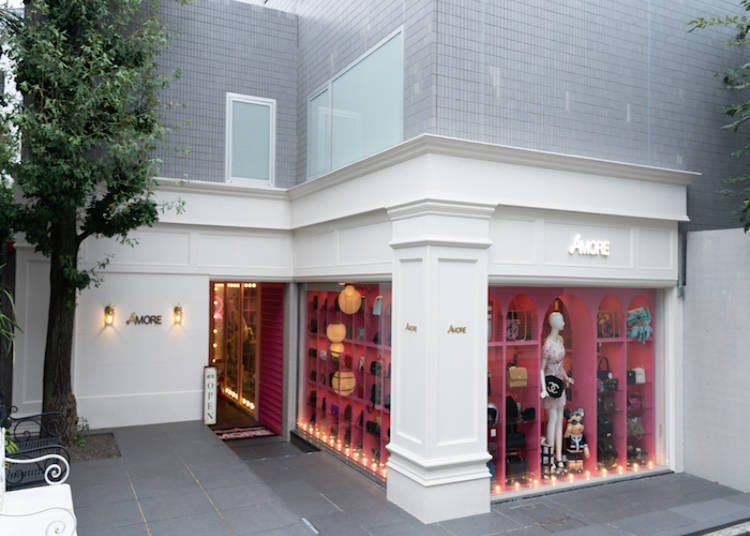 First up is Amore Omotesando, an entire shop dedicated to handbags and accessories of the truly timeless brand Chanel. Right from the entrance you are greeted by countless seasons of world-class fashion heritage begging to be picked up and taken home.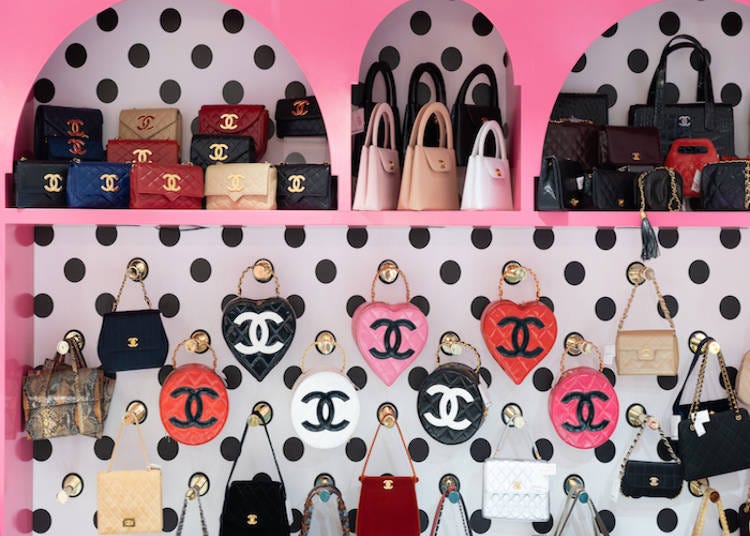 Looking for a classic design? They probably have a number of variants from multiple seasons for you to pick out and style. Looking for an obscure design from the 80s or 90s? Let the staff know and they will be more than happy to guide you through their archive.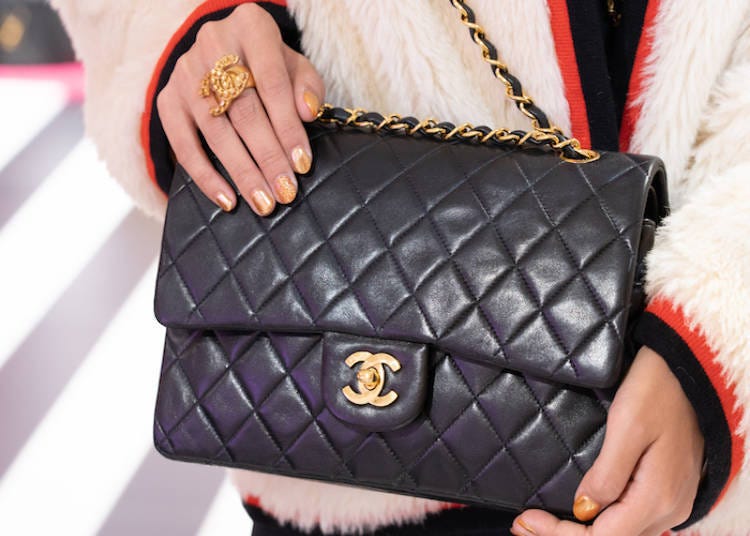 On that note, as international fashion lovers, many of the Amore Vintage Tokyo team are well versed in English and Chinese, and other languages, making browsing a breeze. Of course, procedures for tax-free shopping are super smooth.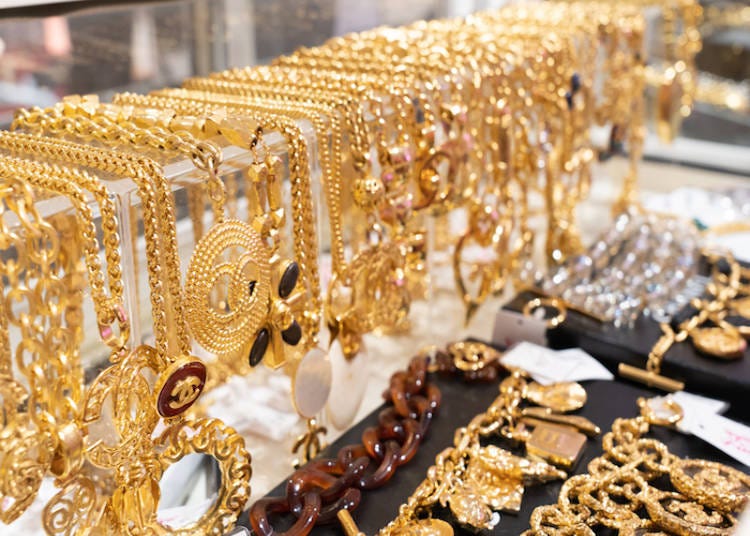 Beyond bags, the lineup extends to jewelry, belts, and other accessories. Here, too, the selection is really remarkable. Case after case is packed with treasure from seasons past. This really is a museum to the world of Chanel!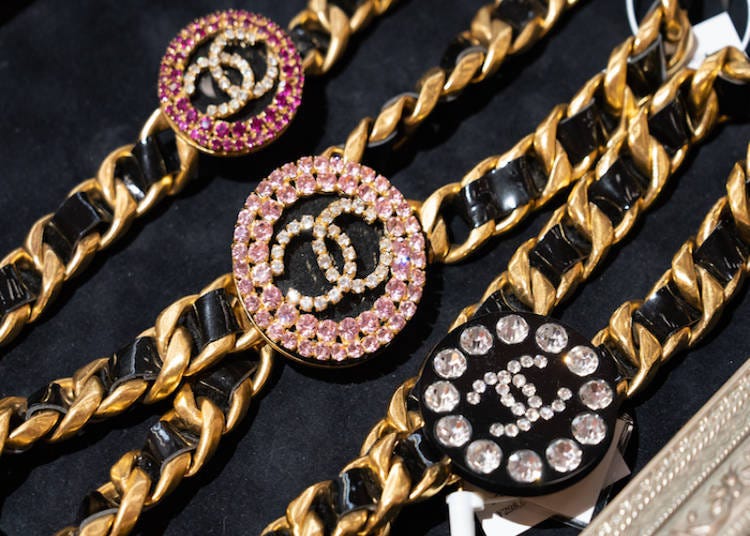 Address

CH building 1F, 5-1-15, Jinguumae, Shibuya-ku, Tokyo, 150-0001
View Map

Nearest Station

Omotesando Station (Tokyo Metro Ginza Line / Tokyo Metro Chiyoda Line / Tokyo Metro Hanzomon Line)
5 minutes on foot


Phone Number

03-5778-3567
Amore Wardrobe: Complete the Chanel Look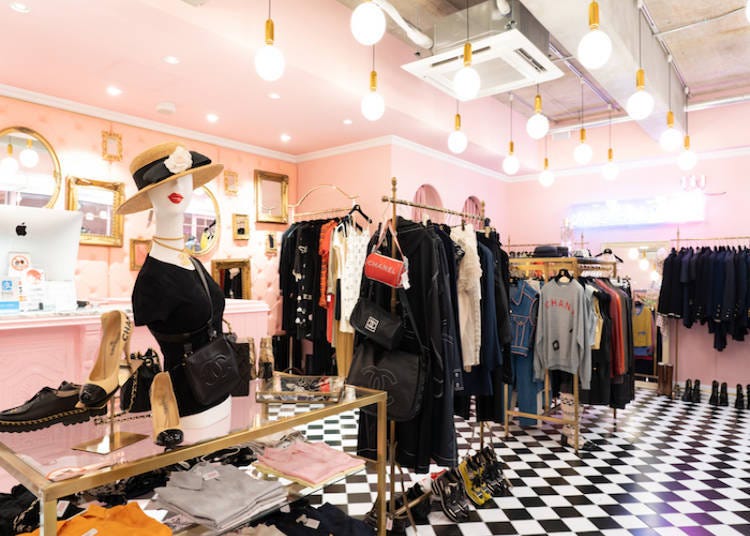 Downstairs from Amore Omotesando is Amore Wardrobe, a store devoted in its entirety to the other side of Chanel: the clothes and shoes.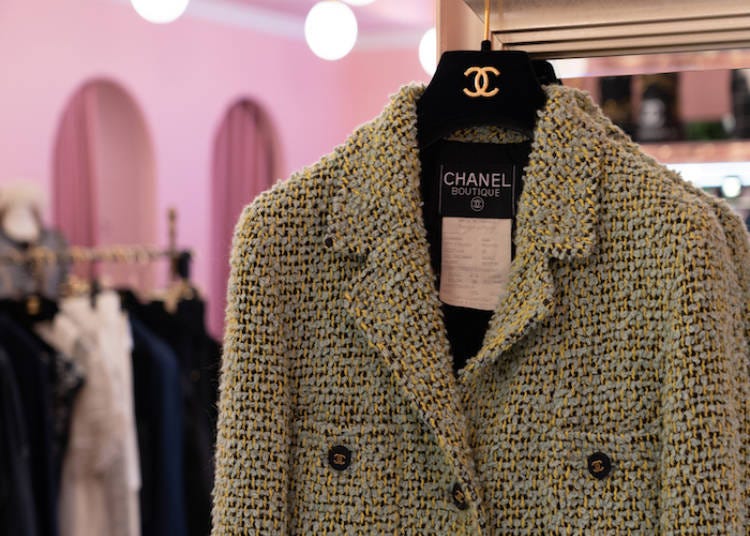 Even though this is a vintage shop, there is a surprising amount of stock rotation in the lineup, making this a place to visit time and again to check out the ever-changing selection. From classic Chanel little black dresses and tweed jackets to catwalk items that encapsulate their era, the fashion to be found in this store captures the many sides of the queen of French chic.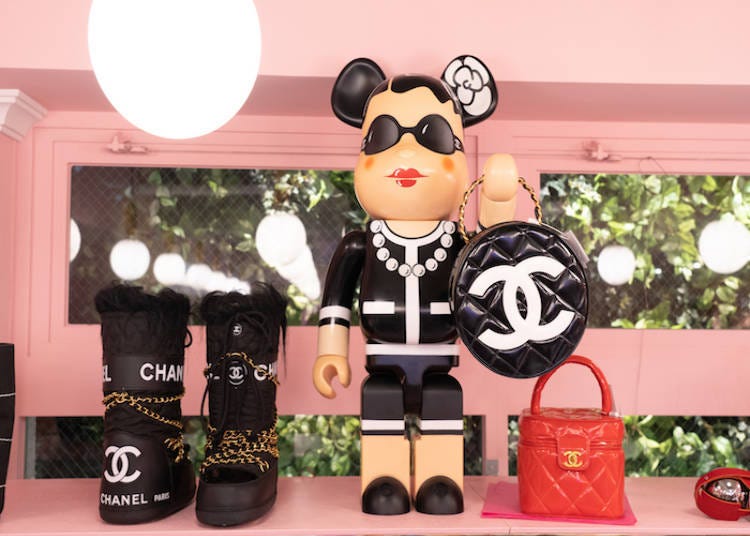 That fans can see so many collections side by side is a real testament to the fashion journey Chanel has been on over the years. And, as you can see, there has never been a dull moment!
AMORE Wardrobe

Address

B1F, 5-1-15 Jingumae, Shibuya, Tokyo, 150-0001 / 東京都渋谷区神宮前5-1-15 CHビルB1F

Nearest Station

2 minutes' walk from Tokyo Metro, Omotesando Station (Ginza Line, Chiyoda Line, and Hanzomon Line)

Amore Aoyama: High Fashion Curated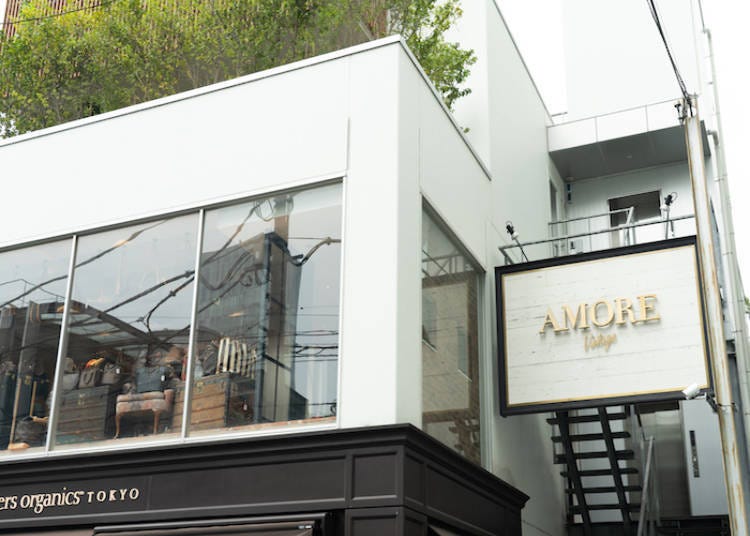 Finally, Amore Aoyama takes a less-focused approach, breaking from the one-brand theme to introduce an A–Z of European high fashion. You will discover French, Italian, and Spanish high brands such as Celine, Christian Dior, Fendi, Gucci, Hermes, Loewe, Louis Vuitton, Salvatore Ferragamo, and Yves Saint Laurent.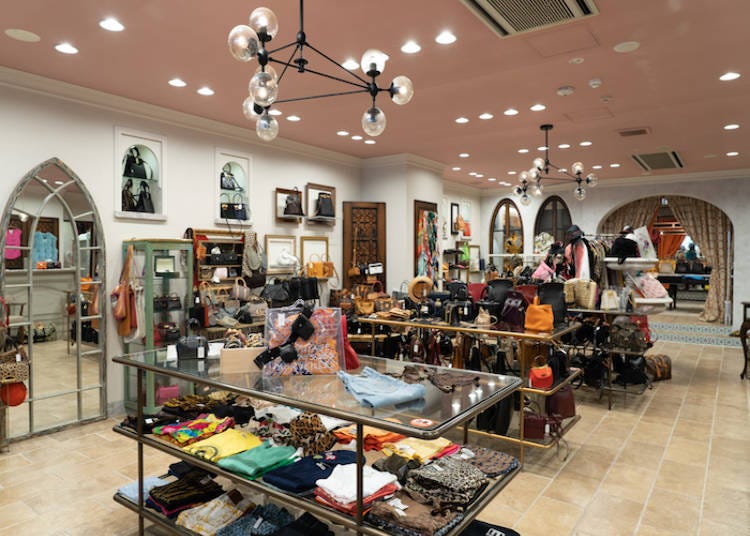 There is almost too much to take in on a single visit, with Louis Vuitton trunks competing with a rainbow assortment of Birkin bags. Fashion fans will be in their element, and whether you are looking for a specific item or want to discover a new look, this is the stylish boutique for you.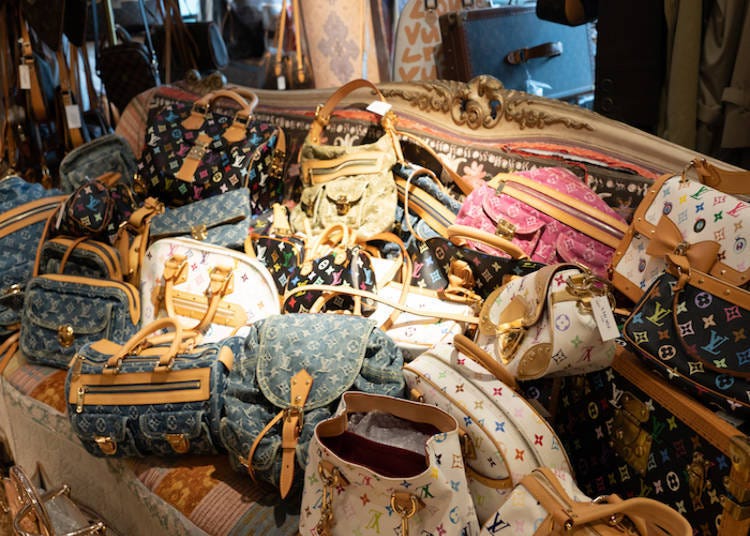 Especially of interest to shoppers from abroad are the limited editions and collaborations that were sold only in Japan. The store's lineup of rare items and Japan exclusives form a fashion museum you can browse and buy. If you couldn't line up for a collab that was dropping only in Tokyo, or get on a waiting list for exclusive items, you can find what you are looking for here. And, you can take it home with you the very same day.
Address

parattsuino Omotesando 2F, 5-1-6, Jinguumae, Shibuya-ku, Tokyo, 150-0001
View Map

Nearest Station

Omotesando Station (Tokyo Metro Ginza Line / Tokyo Metro Chiyoda Line / Tokyo Metro Hanzomon Line)
1 minute on foot


Phone Number

03-5468-7030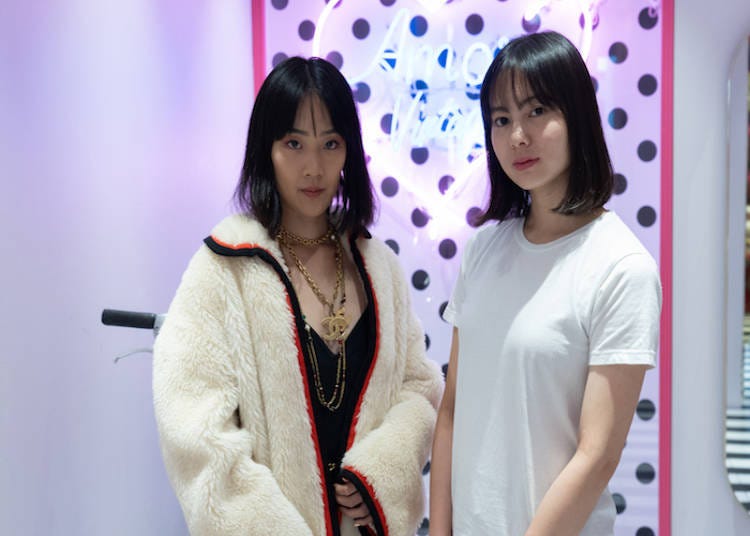 See you in store!
We will have more from Amore Vintage Tokyo here on Live Japan very soon, so stay tuned!

In the meantime, check out the handy map below for the location of the three stores, and check out their Instagram to see what is happening in store right now and how their staff are styling the fashion treasure.
*This information is from the time of this article's publication.
*Prices and options mentioned are subject to change.
*Unless stated otherwise, all prices include tax.