Most Ginza pharmacies aren't simply shops where you can buy medicine; Japanese drugstores also offer a variety of cosmetics, daily goods, snacks, and other items on sale at bargain prices. As a result, they have turned into top destinations for many visitors to Japan! Especially since Japanese products are well-known for their high quality, reasonable prices, and excellent safety standards.

Here are some pharmacies in the fashionable Ginza and Yurakucho areas we recommend paying a visit to if you happen to be doing some sightseeing nearby!
Yurakucho BicDrug: Operating from within major electronics retailer BicCamera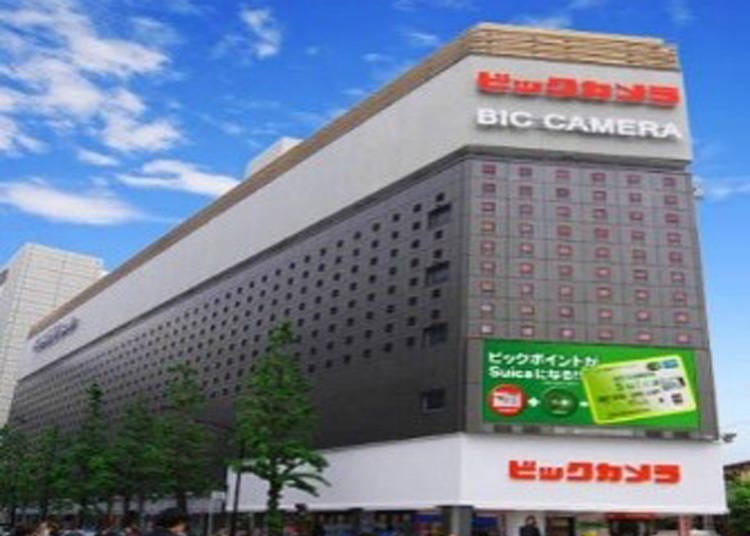 BicCamera has built up a solid reputation as a customer-centric retailer focusing on creating sales spaces that allow customers to really experience the products on offer. One of their latest in-shop concepts is "Drugstore x Home Electronics."

The objective is to provide customers with health and beauty care support as they do their usual drugstore shopping, and the result is the corner within BicCamera by the name of BicDrug.

BicDrug's mission is to provide unprecedented new value that supports every person's lifestyle. Hence, the items on sale include not just the usual pharmaceutical products and cosmetics but also attractive solutions for lifestyles and living spaces.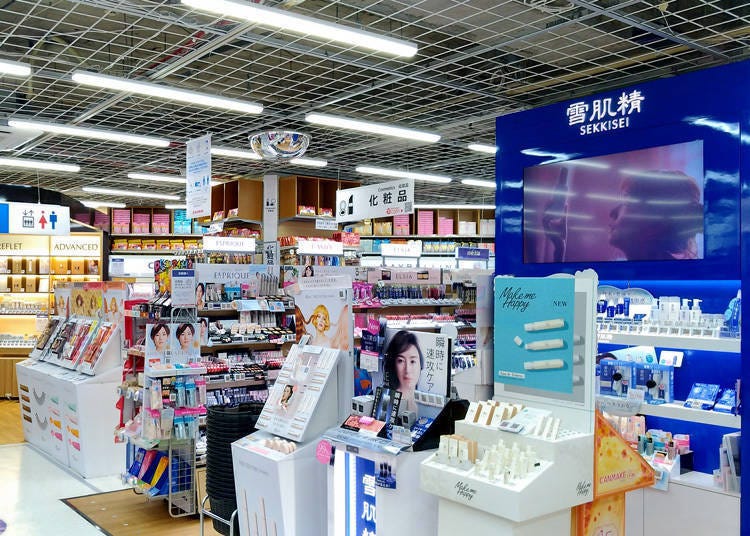 You'll find more than 4,000 types of items on sale in the BicDrug drugstore located on the third floor of BicCamera Yurakucho, which is directly connected to Yurakucho Station on the Tokyo Metro Yurakucho Line for unparalleled accessibility.

Some of these items include drugstore regulars like cosmetics and hair care products, in addition to commonly found medicine, sanitary goods, health food, and daily necessities. There's also a pharmacy in the shop space that can handle prescription drugs, staffed by pharmacists or registered pharmaceutical salespersons. Customers are encouraged to tap on their expertise by consulting them before deciding which medicines to buy.

Next to the drugstore corner is the beauty and health care section, where useful items such as facial and body massagers, blood pressure machines, hairdryers, hair care products, and bedding are displayed. This helpful combination of medicine and supportive care equipment is only possible for a drugstore located within a large-scale electronics retailer like this one!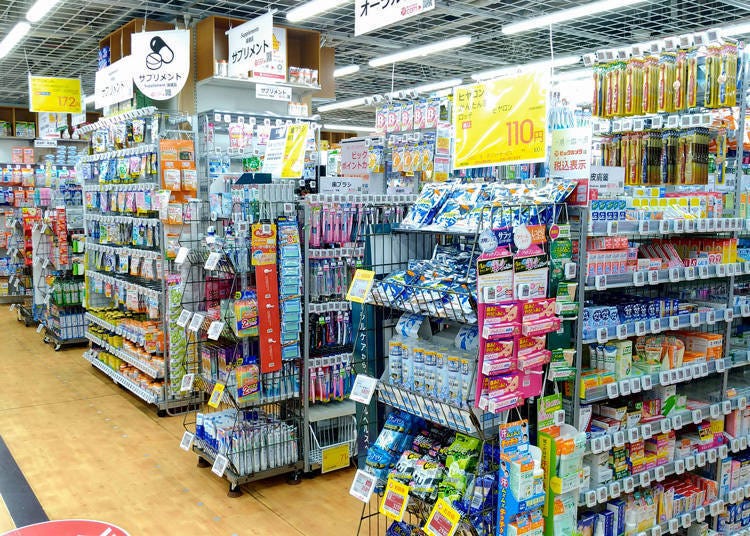 BicCamera is very popular among international visitors as well, so there are always staff on hand who can speak English, Mandarin Chinese, or other foreign languages. You can settle your tax-free procedures right within the shop itself, and free wifi is available everywhere in the building.

There's a convenient BicCamera service you can use to deliver the items you've purchased directly to your hotel or the airport. Goods listed on www.biccamera.com can also be reserved in advance if there is available stock. Select the "Reserve Online Service" and proceed to make payment at the designated shop before collecting the reserved items. Payment can be made via Alipay, WeChat Pay, Naver Pay, UnionPay, cards issued by Taiwan financial institutions, local Korean cards, and Shinhan cards.
Visiting Japan? Save with this coupon!
ビックドラッグ有楽町店

Address

1-11-1 3F Yurakucho, Chiyoda-ku, Tokyo-to

Nearest Station

1-minute walk from Yurakucho Station on the Tokyo Metro Yurakucho Line; 4 to 10-minute walk from the Hibiya Station underground on the Tokyo Metro Hibiya Line or Toei Subway Mita Line


Phone Number

03-5221-1111

Hours: 10:00 a.m. – 10:00 p.m.
Closed: Open daily
*Opening hours subject to change without prior notification. Check with the shop beforehand.
Cocokara Fine Ginza Yonchome: Convenience at your fingertips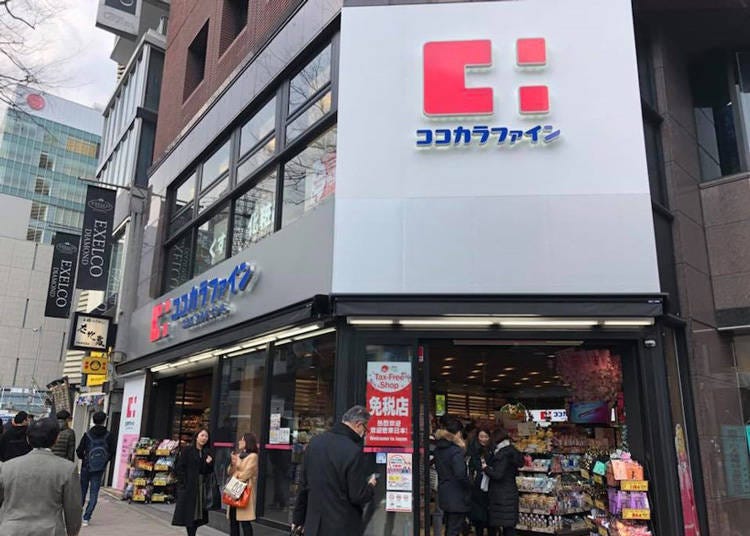 If you haven't heard of Cocokara Fine, this is a Japanese pharmacy chain with more than 1,300 shops around the country, and their motto is "Hospitality First." Because of that, shop staff are impeccably polite and even carry voice translation devices around.

Much effort has been put into the shops to ensure they remain accessible to an international crowd. Ultimately, the objective is to make everyone feel comfortable shopping at their stores, no matter their background.

In the shop, there are devices that you can use to scan a product's barcode and see a description of it in various foreign languages. This allows customers to read further about the item themselves without speaking to shop staff, saving much time and making the shopping experience smoother and more pleasant for all.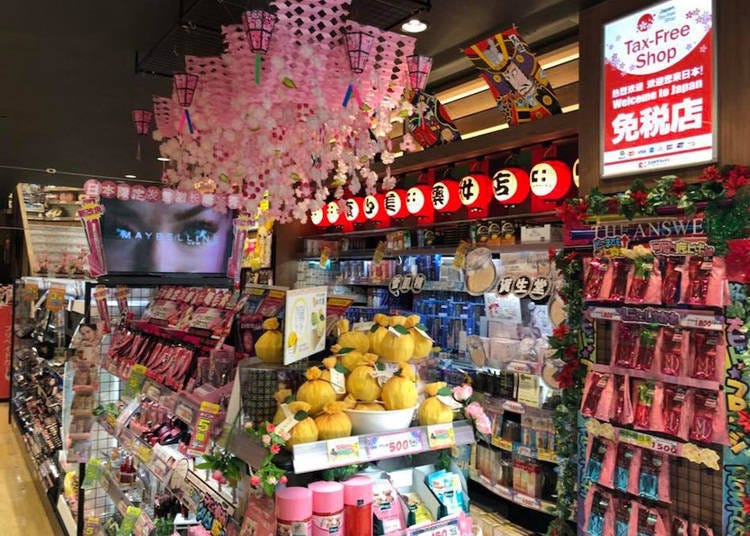 The display areas of the Ginza pharmacy are also brightly lit and well-decorated. Products are laid out to make them easy to see and reach for. There are no steps or platforms in the shop so that shopping carts can be pushed to any corner without much fuss at all. Everything is designed to make shopping an easy and convenient process for customers.

If you've forgotten a shopping bag, they have them on sale in the shop as well! After paying for everything, pack your purchases right up, and simply carry on with your sightseeing – no need to fuss with flimsy plastic bags. The drugstore is open until 11 p.m. daily and is located near hotel areas that are regularly used by tourists. Ending your day with an hour or two of shopping here before heading back to the hotel will make it seem extra fruitful!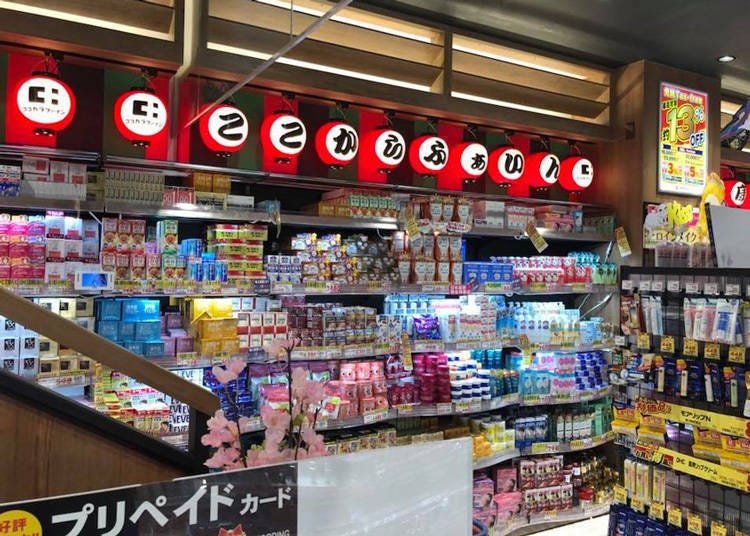 Health & Safety Measures
To prevent the spread of Covid, Cocokara Fine has installed bottles of sanitizer throughout their shops for customers to use whenever necessary. When lining up at the checkout counters, remember to practice social distancing. Vinyl shields have been put in place at the cash register to prevent airborne droplets. Staff at the register will also use plastic gloves when handling payment and products, and cash exchanges are done via a tray instead of being passed directly from hand to hand.
Cocokara Fine Ginza Yonchome

ココカラファイン銀座4丁目店

Address

10-10 Yonchome Ginza, Chuo-ku, Tokyo-to

Nearest Station

4-minute walk from Higashi-Ginza Station on the Tokyo Metro Hibiya Line or Toei Asakusa Line


Phone Number

06-5565-6577

Hours: Weekdays, 8:00 a.m. – 11:00 p.m.
Weekends and holidays, 10:00 a.m. – 11:00 p.m.
Closed: Open daily
Tomod's Ginza Sanchome: Also equipped with a pharmacy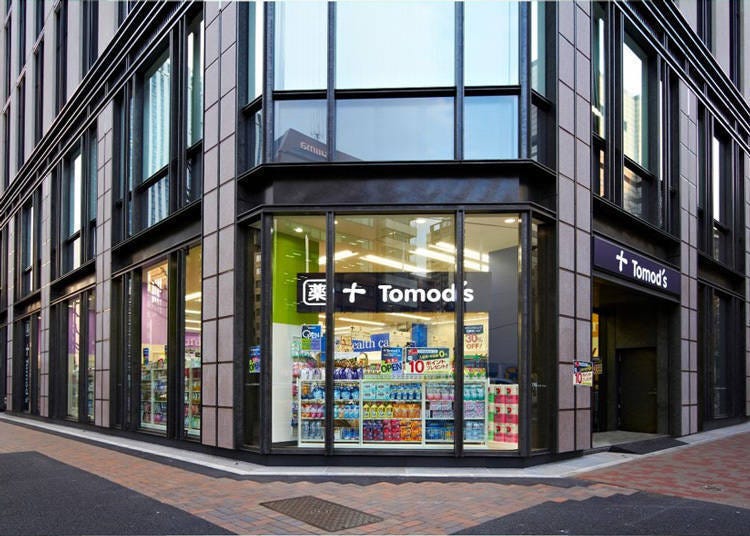 Tomod's is a Western-style drugstore located near Kabuki-za right in the center of Ginza. There's a pharmacy that dispenses medicine right inside the store, like how most drugstores in the U.S., U.K., and France operate. And this Ginza pharmacy can handle prescription medication as well.

The pharmacist on duty will offer advice on a good combination of OTC medicine and supplements for minor ailments after some consultation. The shop also has its own line of high-quality and easy-to-use ladies' healthcare products under the private label, "APS."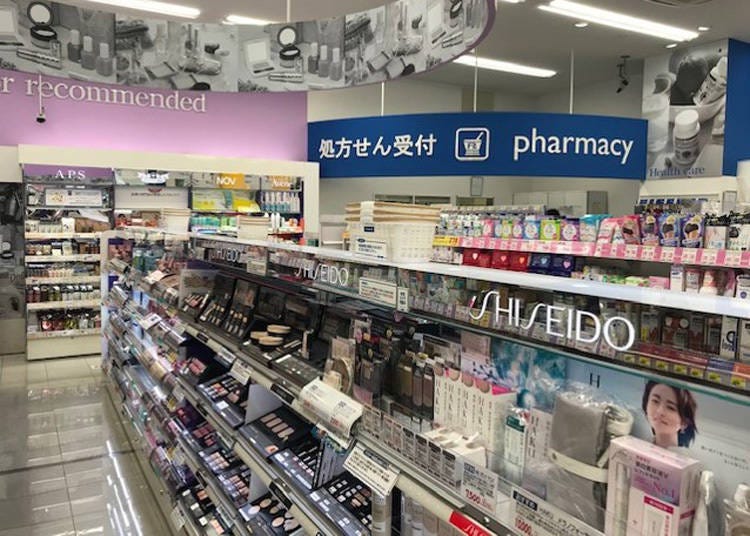 The Ginza Sanchome shop, in particular, is frequented by many foreign tourists, so it is equipped with translation devices, and online interpretation services are available as well. Languages supported are English, Mandarin Chinese (Traditional / Simplified), Korean, Thai, Russian, Vietnamese, Portuguese, Spanish, French, Tagalog, and Japanese Sign Language.

The interpretation service is able to deal with even highly complicated topics. As for the translation devices, they come loaded with 28 languages - more if it's just simple greetings and conversation fragments. The shop offers tax-free shopping, and free wifi is available everywhere on its premises.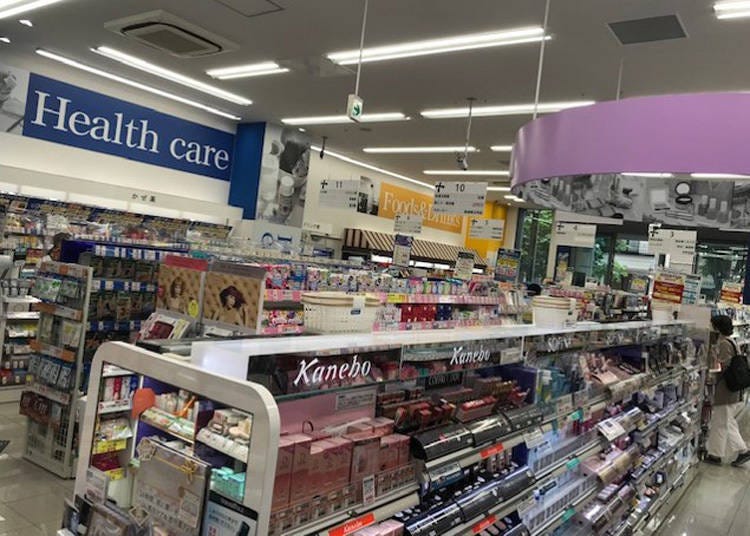 Tomod's has a good selection of pharmaceutical products, daily goods, and even food that can make excellent Japanese souvenirs because of their unique designs. This is especially true for cosmetics, as the shop carries brands not often found in other places.

The shop's interior is also brightly lit and very tidy, which makes shopping along its aisles an enjoyable experience indeed. Products are displayed compactly to make them easier to find. The Ginza pharmacy's excellent location near many hotels and tourist attractions means it's very convenient for visitors of all kinds to drop by for some quick shopping at any time.
Health & Safety Measures
To prevent the spread of Covid, all shop staff are required to undergo a temperature check before being allowed to start work. Masks are compulsory, and all staff must regularly wash and disinfect their hands and under their fingernails. Common areas such as cash register counters, medicine dispensary counters, waiting room chairs, and health check corners are regularly disinfected as well. There are anti-airborne droplet sheets installed at the cash registers, and customers are strongly urged to maintain at least a 1.8 meter (about 6 feet) distance between each other at all times while queuing to pay. Acrylic covers have also been set up at medicine dispensary counters, and entry restrictions on the number of people in the shop are implemented during peak hours to avoid overcrowding.
トモズ 銀座三丁目店

Address

3-10-1 Ginza, Chuo-ku, Tokyo-to

Nearest Station

4-minute walk from Higashi-Ginza Station on the Tokyo Metro Hibiya Line or Toei Asakusa Line


Phone Number

03-6264-1581

Hours: Weekdays, 8:30 a.m. – 9:00 p.m. (Pharmacy 9:00 a.m. – 7:00 p.m.)
Saturdays, 9:00 a.m. – 8:00 p.m.
Sundays and holidays, 10:00 a.m. – 7:00 p.m. (Pharmacy is closed on weekends and holidays)
Closed: Open daily
Matsumoto Kiyoshi Pharmacy Ginza Miyuki Ave.: Offering unique original services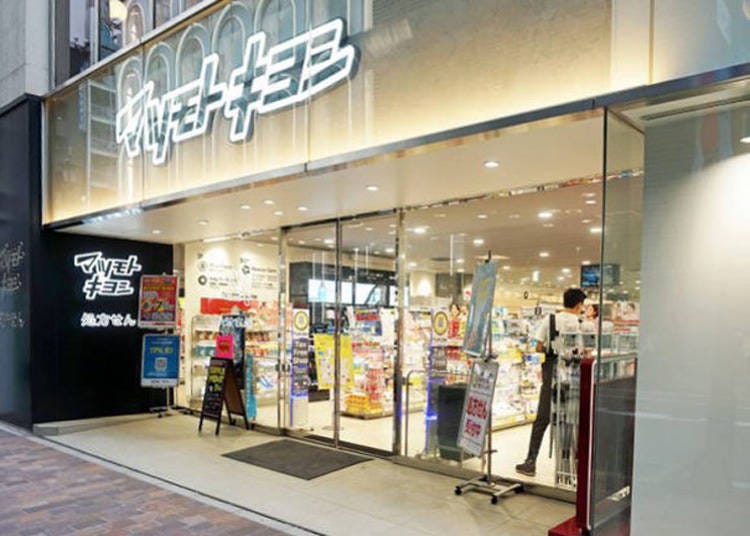 Matsumoto Kiyoshi, affectionately known as just MatsuKiyo, is a household name in Japan. It has seven stores in the Ginza Yurakucho area itself! Among those stores, the Ginza Miyuki Ave. branch is one of the most popular ones among foreign visitors.

Like most other drugstores in Japan, MatsuKiyo offers a whole slew of high-quality cosmetics, daily goods, and snacks. So whether you're looking for everyday necessities or something to buy back as a souvenir, this Ginza drugstore has got you covered.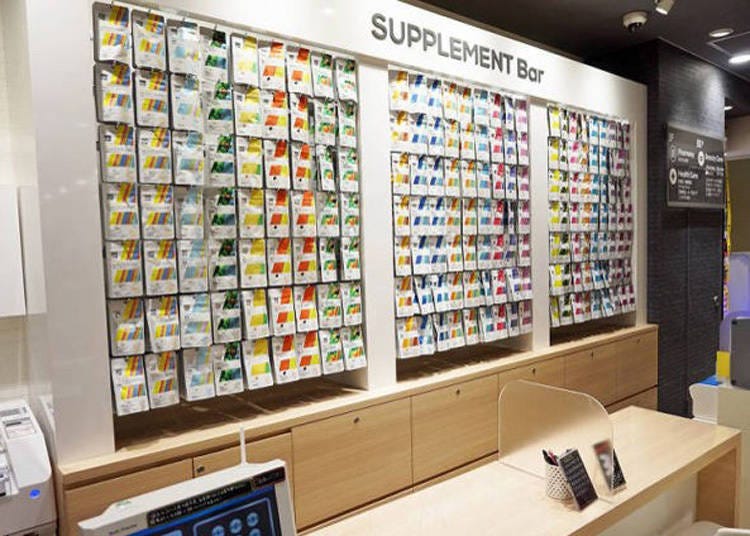 Private labels are a big part of the shop's offerings, and their quality daily goods, pharmaceuticals, and cosmetics are highly regarded for being inexpensive yet safe and efficient. The packaging of their products has been gorgeously designed as well, and you can't help but want to take one into your hands to admire.

You can also consult the full-time dietician at the shop's Supplement Bar for some apt counsel about your dietary and lifestyle habits, after which they will offer an original supplement tailored to you based on the data you've provided. This made-to-order supplement recommendation service is apparently quite a hit among our international friends!

Other than that, MatsuKiyo also sells limited edition snacks frequently bought by foreign tourists. Free wifi is available throughout the store, and contactless payment options like UnionPay and Alipay are also accepted. The shop was clearly designed from the ground up to accommodate customers from overseas. You can do your tax-free procedures right at the cash register itself via a special machine that can scan your passport directly. This reduces the waiting time needed to get the tax-exempt process done both for yourself and those behind you in the queue.
Health & Safety Measures
To prevent the spread of Covid and fulfill its mission as a lifeline drugstore, Matsumoto Kiyoshi not only provides safe and practical products that can help customers maintain their health, but also requires all staff to wear masks at work and wash hands regularly and meticulously as well. The temperatures and health of the staff are also checked every day.
Matsumoto Kiyoshi Ginza Miyuki Ave.

マツモトキヨシ銀座みゆきAve.店

Address

5-8-9 Bino Ginza, Ginza, Chuo-ku, Tokyo-to

Nearest Station

5-minute walk from Ginza Station on the Tokyo Metro Hibiya Line and Ginza Line


Phone Number

03-3575-5026

Hours: 10:00 a.m. – 10:00 p.m.
Closed: Open daily
Shin-Yurakucho Building Drugstore: Department store-level product selection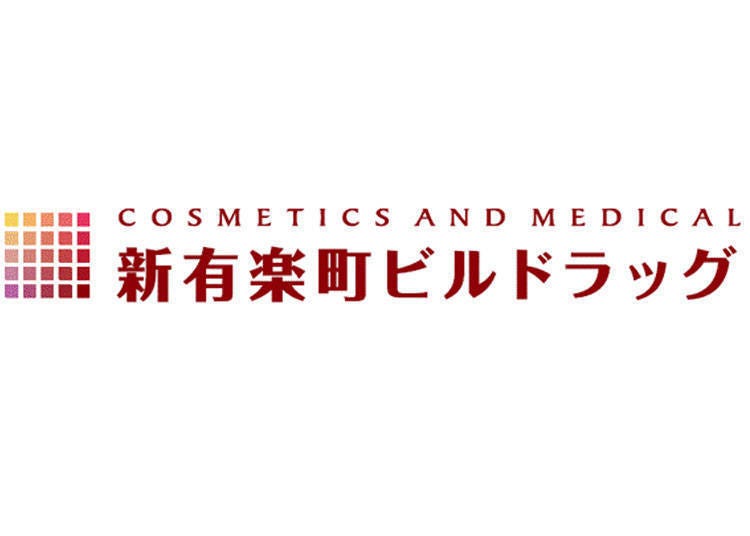 Shin-Yurakucho Building Drugstore is the largest drugstore in the Yurakucho area, adjacent to Ginza. The shop is very spacious and even comes with a comfortable counseling space.

Like most other drugstores, other than medicine, you'll also be able to find daily goods, sundries, snacks, drinks, food, and a variety of other miscellaneous items, which makes it a great place to shop even if you're not seeking help for a minor ailment. Keep your eyes peeled for popular products that may be trending in Japan, too!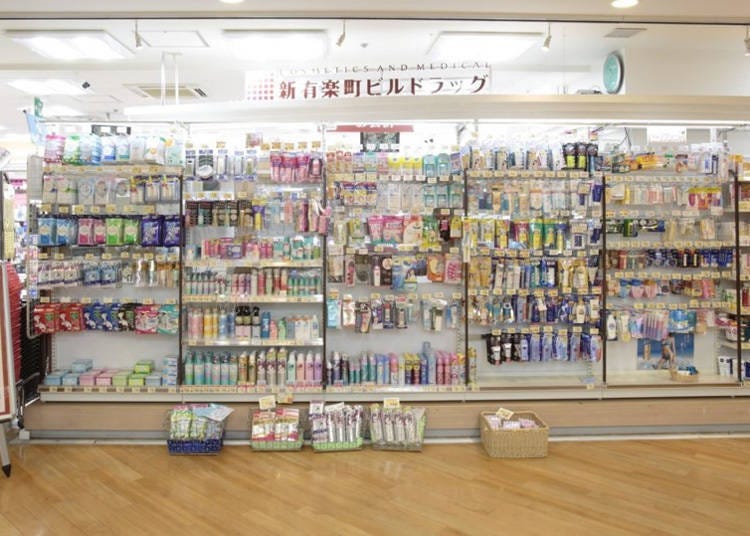 One of the shop's highlights is its wide variety of cosmetics products, which include regular drugstore brands and popular departmental store brands that don't often appear in drugstores, such as SK-II, Albion, Elegance Cosme Decorte, Acseine, and Covermark. Shopping here opens you up to the best of both worlds, as you'll have easy access to drugstore mainstays as well as goods often only found in department stores in one convenient location.

The shop accepts all kinds of payment methods, including contactless wallets such as Alipay, WeChat Pay, JKO Pay, KakaoPay, and others popular among foreigners. You can also do your tax-free procedures here.
Health & Safety Measures
All shop employees need to take their temperatures before being allowed to work, and masks are required at all times. There's a temperature station for visitors right by the building entrance itself as well, and bottles of antiseptic solution are available at the entrances and exits of the building and the shops within. Anti-airborne droplet panels have also been set up in the shop to prevent the transmission of infectious diseases.
Shin Yurakucho Building Drug

新有楽町ビルドラッグ

Address

1-12-1 Shin-Yurakucho Bldg. B1F Shopping Arcade, Yurakucho, Chiyoda-ku, Tokyo-to

Nearest Station

Near Yurakucho Line on the JR Lines and Tokyo Metro
3 to 5-minute walk from Hibiya Station on the Tokyo Metro Hibiya Line or Toei Subway Mita Line


Phone Number

03-3215-7275

Hours: Weekdays, 8:00 a.m. – 8:30 p.m.
Saturdays, 11:00 a.m. – 6:00 p.m.
Closed: Sundays and holidays (if the holiday falls on a Saturday, the shop will remain open for business)
*Operating hours subject to change - check with the shop before heading down.
Ginza drugstores and pharmacies are a treasure trove of hidden discoveries
Ginza and nearby Yurakucho are slick and sophisticated gathering places for businessmen and women. Therefore, the trendy products available in town are packed with charm and elegance to appeal to this customer base, including products being sold in the drugstores!

With almost everything from cosmetics to daily necessities being readily available, dropping by one of the drugstores featured in this article during your visit to Ginza will definitely be a worthwhile use of some downtime in between destinations!

Written by Yoko Okumura, Dali Corporation
*This information is from the time of this article's publication.
*Prices and options mentioned are subject to change.
*Unless stated otherwise, all prices include tax.