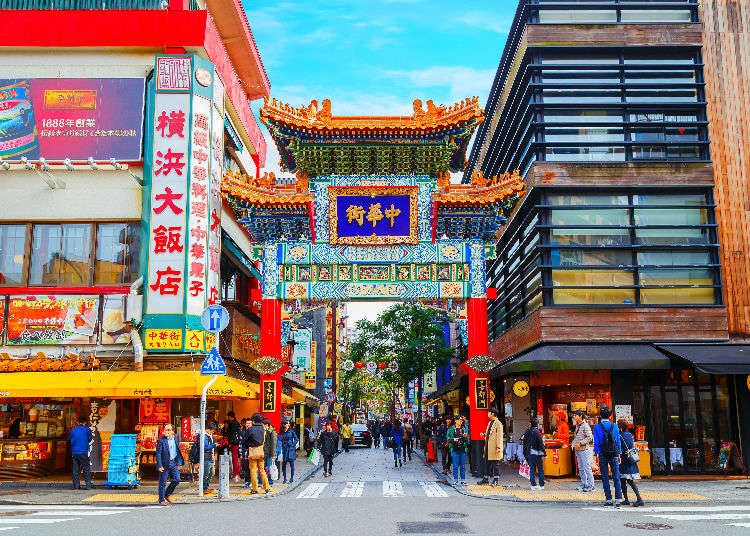 It is a city which is extremely close to Tokyo, yet it seems to get overlooked by many tourists – this is of course the beautiful port city of Yokohama. A mere 30 minutes from Tokyo by normal train, and just 18 minutes by shinkansen to Shin-Yokohama, it is extremely convenient to get to and makes an amazing day trip. It is a destination which is included in the JR Rail Pass, the JR Tokyo Wide Pass and even the N'EX Round Trip Ticket!
Although we can demonstrate how easy it is to get to Yokohama, you might be wondering "but what is Yokohama?" Originally it was a small fishing village, but when Japan reopened to the world after a period of national isolation it became one of the first ports which allowed foreign trade. From these humble beginnings it quickly grew with foreigners settling in the Kannai area, and for this reason Yokohama became the first place in Japan for Western fashion to become popular, for an English language newspaper to be published and more. In recent decades the population has grown to nearly four million and even today it remains a bustling port – the second busiest in Japan and in the top fifty largest seaports in the world.
In order for you to enjoy the best aspects of this cool city we have created a kind of itinerary, or map, of the top ten things you must do in Yokohama to make your trip a real success.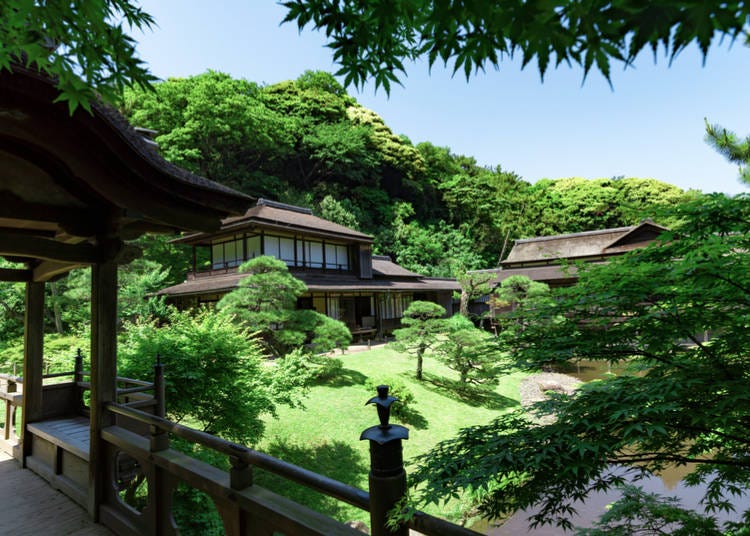 Sankeien Garden - A real traditional Japanese garden
Opened to the public for the first time in 1906, this massive garden was designed as a traditional Japanese garden which includes seventeen old buildings that were moved and reconstructed from places such as Kyoto and Kamakura. As just a traditional Japanese garden it is beautiful in itself, but the fact that as you wander through it that you can come across amazing historical structures is awe-inspiring. Discover the Shunsoro, or tea room, which is actually believed to have been built for Oda Nobunaga's brother Oda Urakusai, or the Gekkaden, or guest house, which was built in 1603 for none other than Tokugawa Ieyasu.
Address

58-1, Honmokusannotani, Naka-ku, Yokohama-shi, Kanagawa, 231-0824
View Map

Nearest Station

Negishi Station (JR Negishi Line)
10 minutes by bus


Phone Number

045-621-0634
Yamate and Yokohama Foreign Cemetery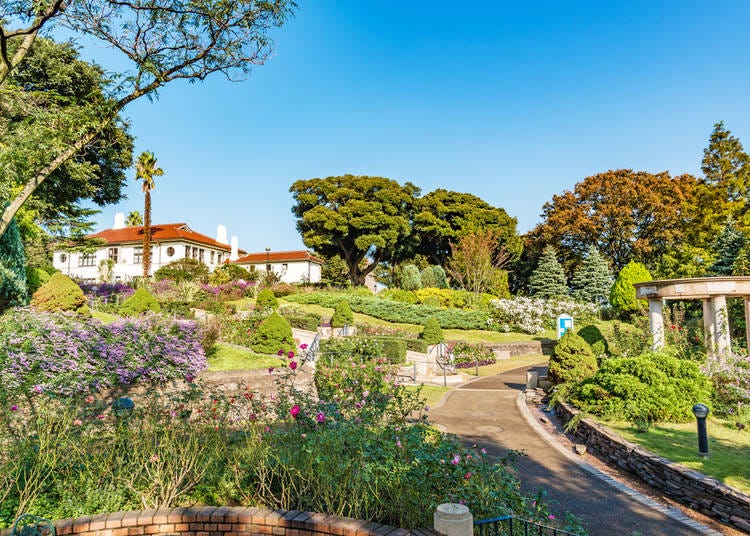 Old western homes can be seen in Harbor View Park, Yamate
When Yokohama opened as an international trade port foreigners started settling in the area of Yamate, not many of their houses survived until today but in Harbor View Park you can see some of the oldest ones. This park also has a lovely view of the harbor, which means you can experience the history of the houses, which are open to the public, and take some great pictures of Yokohama. Not far from here you can also visit Yokohama Foreign Cemetery where a number of famous westerners were buried; including one of the first westerners to be buried here in 1854 after Japanese ended its national isolation.
Address

114, Yamatecho, Naka-ku, Yokohama-shi, Kanagawa, 231-0862
View Map

Nearest Station

Motomachi-Chukagai Station (Minatomirai Line)
5 minutes on foot


Phone Number

045-671-3648
Window Shopping in Motomachi
Shops along Motomachi's main street
The street of Motomachi, which is close to Yamate, was a shopping street for the foreigners living in Yokohama. Today it hasn't retained those original Western shops, but it still has a Western feel. It is really delightful to walk around, browse the shops and cafes, and perhaps try to recapture how those foreigners felt visiting Japan for the first time 150 years ago.
Yokohama Motomachi Shopping Street

横浜元町ショッピングストリート

Address

231-0861 神奈川県横浜市中区元町

Nearest Station

Motomachi-Chukagai Station
・ Minatomirai Line
Exit 5
2 minutes on foot

Yokohama's Famous Chinatown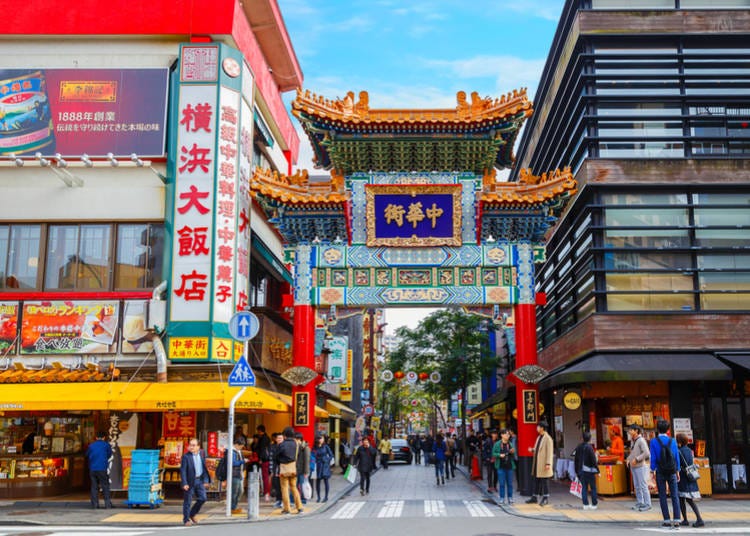 One of the streets in Yokohama's Chinatown – home to over 500 restaurants
Japan's reopening to the world also attracted many Chinese people to Yokohama who started settling in the area of Chinatown in the 1850s. Today it is famous for the more than 500 restaurants found within the four gates which make up the entrances to Chinatown, at the center of which Kanteibyo, a temple built in 1873 and dedicated to business and prosperity, can be found. You can choose anything from going into one of the many restaurants offering all you can eat, to simply checking the market stalls and what they have to offer. It is a real culinary treat!
Address

Naka-ku, Yokohama-shi, Kanagawa, 231-0023
View Map

Nearest Station

Motomachi-Chukagai Station (Minatomirai Line)
1 minute on foot

Yokohama Landmark Tower and Minato Mirai
There is nothing quite like the night view of Minato Mirai
The business district of Minato Mirai is very photogenic, and receives tens of millions of visitors every year. In particular the skyline is beautiful, and there are any number of places from which you can really appreciate it including but not limited to the ferris wheel in Cosmo World Amusement Park, Kishamichi Promenade and Yokohama Landmark Tower. One of the joys of this area is that it is very pretty during the day, but absolutely gorgeous at night, and there is no better place to appreciate the view than from the observation deck of the Yokohama Landmark Tower. It is the second tallest building in Japan and on a very clear day it is even possible to see Mount Fuji.
Address

Naka-ku, Yokohama-shi, Kanagawa, Nishi-ku, 220-0012
View Map

Nearest Station

Yokohama Station (JR Tokaido Main Line / JR Yokosuka Line / JR Shonan Shinjuku Line / JR Keihin-Tohoku Line / JR Negishi Line / JR Ueno Tokyo Line / Line 3 (Yokohama Blue Line) / Tokyu Toyoko Line / Minatomirai Line / Keikyu Main Line / Sagami Railway Main Line)

It will come as no surprise, Yokohama being a port and all, that another very popular attraction is to take a cruise. While there are different cruise operators, one of the most accessible is directly in front of Yamashita Park. There are different kinds of cruises, including short ones and dinner ones, as well as day cruises and night cruises. Regardless of which one you choose, you will be able to enjoy the famous skyline of Yokohama!
Address

279, Yamashitacho, Naka-ku, Yokohama-shi, Kanagawa, 231-0023
View Map

Nearest Station

Motomachi-Chukagai Station (Minatomirai Line)
3 minutes on foot


Phone Number

045-671-3648
Shin-Yokohama's Ramen Museum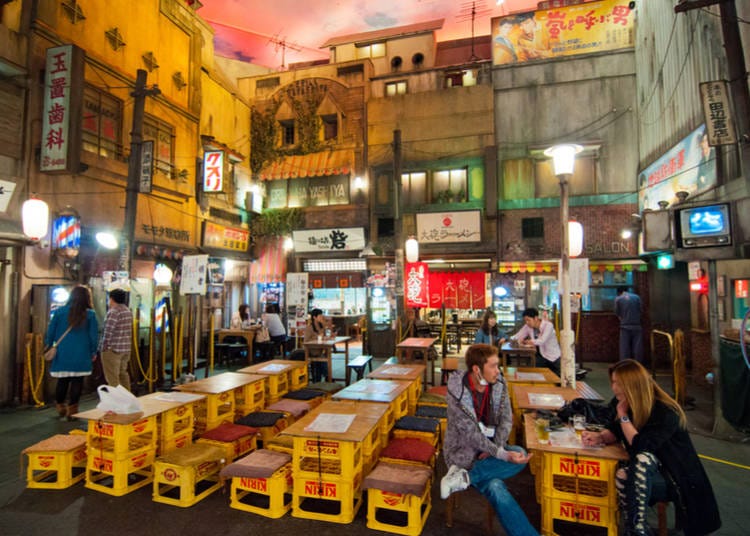 A replica of an old district of Tokyo in the Ramen Museum
Another culinary delight of Yokohama which is not to be missed is the Ramen Museum, in recent years ramen has spread in popularity across the world and in a way this museum almost anticipated this as it only opened just over twenty years ago. Inside the museum there is an unbelievable replica of the streets and buildings of Shitamachi in 1958. This old area of Tokyo was popular for ramen, and you can believe you have been almost transported back in time as you step into one of the restaurants for a delicious bowl of ramen.
Address

2-14-21, Shinyokohama, Kouhoku-ku, Yokohama-shi, Kanagawa, 222-0033
View Map

Nearest Station

Shin-Yokohama Station (Tokaido Shinkansen Line / JR Yokohama Line / Line 3 (Yokohama Blue Line))
5 minutes on foot


Phone Number

045-471-0503
Visit Zoorasia for Some Animal Fun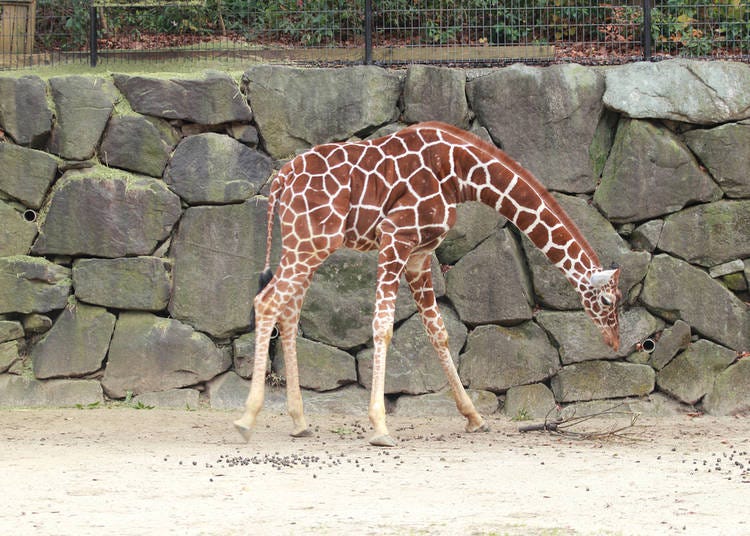 Just one of the many animals at Zoorasia
Zoorasia is one of the largest zoos in Japan with seven ecological areas, and lots of animals waiting to be seen ranging from cute little Red Pandas to Indian Elephants. In particular it is a great place for families, but with restaurants and regular events it can be enjoyed by anyone. As it is quite big and it isn't so close to the center of Yokohama (about 1 hour away), it is more recommended for a day out.
Address

1175-1, Kamishirane-cho, Asahi-ku, Yokohama-shi, Kanagawa, 241-0001
View Map

Nearest Station

Nakayama Station (JR Yokohama Line / Line 4 (Yokohama Green Line))
15 minutes by bus


Phone Number

045-959-1000
Kanagawa Shimbun Fireworks Festival
Fireworks in Yokohama every August!
If you happen to be in Japan during August then you absolutely have to see the Kanagawa Shimbun Fireworks Festival, it is one of the largest fireworks displays in Japan, as well as a great opportunity to see Japanese people wearing traditional clothes, the yukata, and enjoying all kinds of street foods. The fireworks are really massive and impressive, and there is nothing better than to be eating some yakitori from a stall along with a beer and enjoy the display.
Catch a Yokohama DeNA Baystars Baseball Game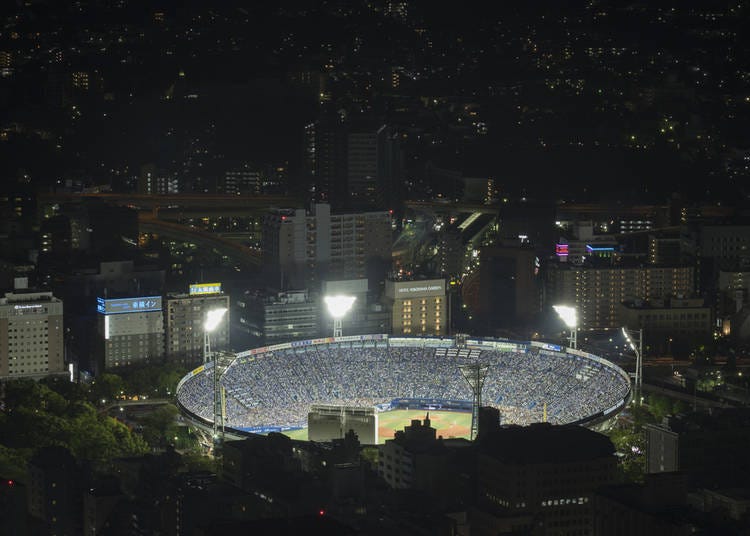 Mix with the locals at a Yokohama DeNA Baystars baseball game!
This is perhaps a more unusual recommendation, as many tourists don't think about seeing baseball when they visit Japan, but it is really fun to go see a game. Baseball has been played in Japan for over a hundred years and is today a professional sport. The Yokohama DeNA Baystars are based at Yokohama Stadium which has a capacity of 30,000 people and is one of only three stadiums which is based on an American version of a baseball stadium. For anyone who has never seen a baseball game, and for anyone who does enjoy a good baseball game, this one of the must-dos for Yokohama.
Address

Yokohamakouen, Naka-ku, Yokohama-shi, Kanagawa, 231-0022
View Map

Nearest Station

Kannai Station (JR Negishi Line / Line 1 (Yokohama Blue Line) / Line 3 (Yokohama Blue Line))
2 minutes on foot


Phone Number

045-661-1251
Yokohama is the most convenient city to visit for anyone arriving in Tokyo, along with excellent transportation links, including fast trains and great value passes, it has a lot to offer for tourists and locals alike. In terms of age it is a relatively new city, but it celebrates the history it has, for example with the Sankeien Garden, alongside its international status with famous districts like Chinatown, and finally the views of a beautiful modern landscape as can be seen in Minato Mirai.
*This information is from the time of this article's publication.
*Prices and options mentioned are subject to change.
*Unless stated otherwise, all prices include tax.
Recommended places for first-time visitors to Tokyo