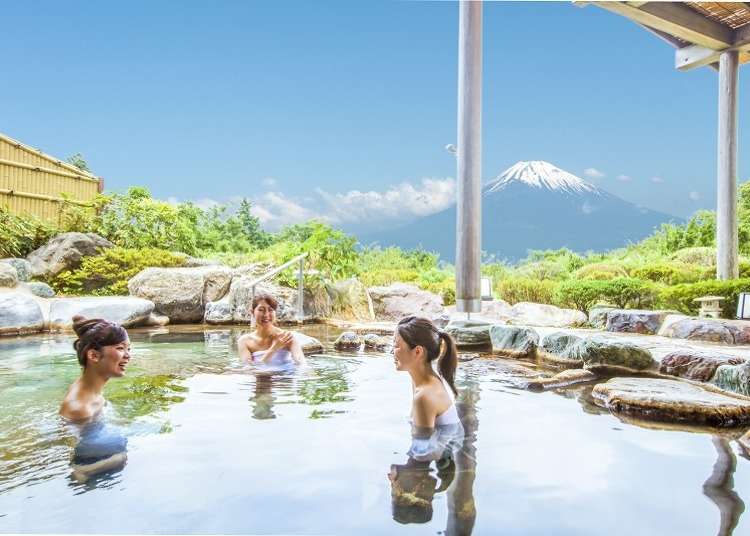 Hakone is known as one of Japan's leading hot springs attractions, with a number of easily accessible traditional Hakone ryokan inns with their own natural hot springs. Each ryokan has a personality of its own, with different kinds of hot springs you can enjoy depending on your mood.

Here, we would like to introduce four of our top recommended hot spring inns in Hakone, from those with stunning views of Mt. Fuji, to cultural experiences such as tea and kimono dressing, to fun international exchanges!
Gora Kadan: Hakone Ryokan Filled with Leisure, Luxury, and a Gorgeous Open-Air Onsen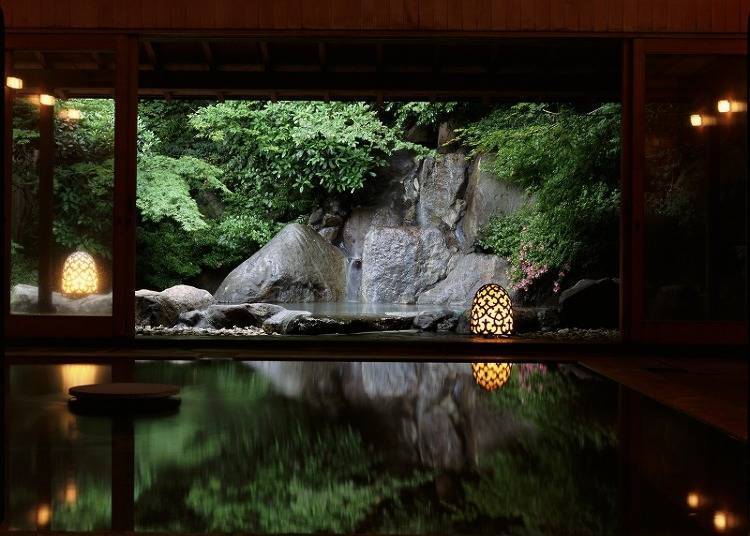 Gora Kadan is a long-established luxury Hakone ryokan in the Gora area and has gained a tremendous number of fans from overseas. This inn combines the beauty of Japanese architecture with an elaborate and hospitable experience, adding to the luxury of the moment. As one of the top world-class ryokan, it has even passed the strict admission standards of Relais & Châteaux.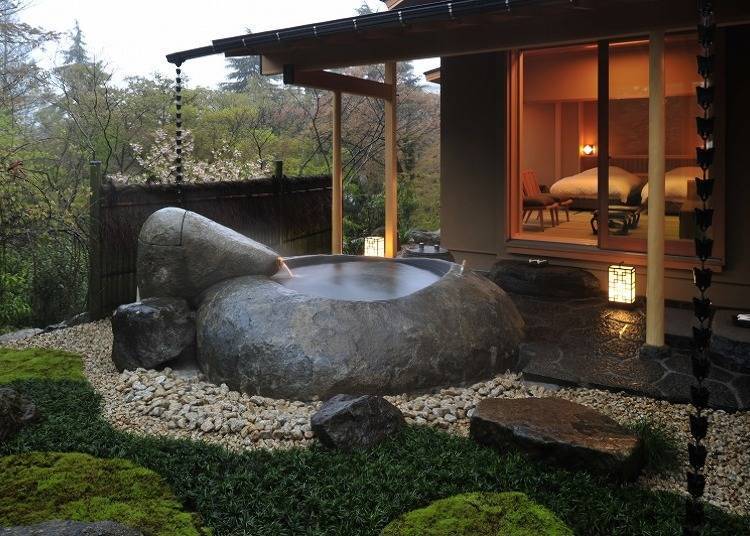 Annex Suite Kakou: An open-air bath cut into a huge natural rock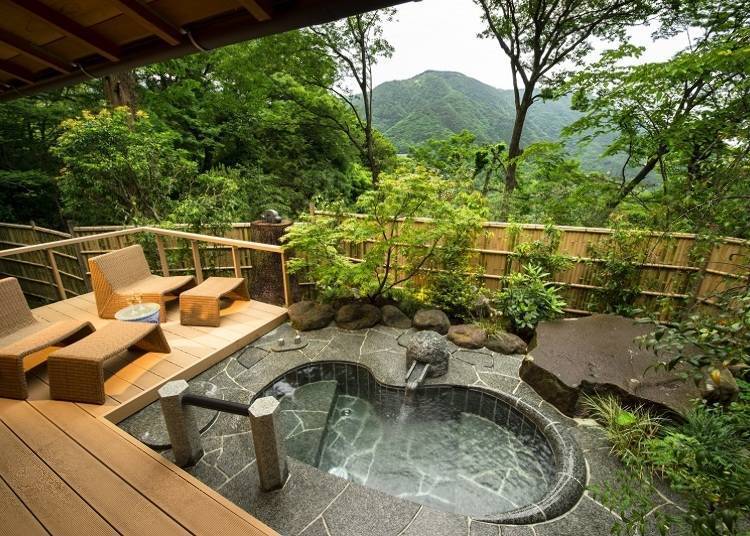 Annex Senshin: A beautiful open-air bath with. Panoramic view of the Daimonji Mountains
A number of fancy rooms complete with gardens and open air baths is just one of the features of Gora. There are three water sources connected to Gora Kadan, and you can even enjoy this natural hot water from your own sink in your own private space.

Another attraction of Gora Kadan is a tour of the expansive grounds. Now you, too, can enjoy this delightful little space that is adored amongst political, business, and celebrity circles all round Japan!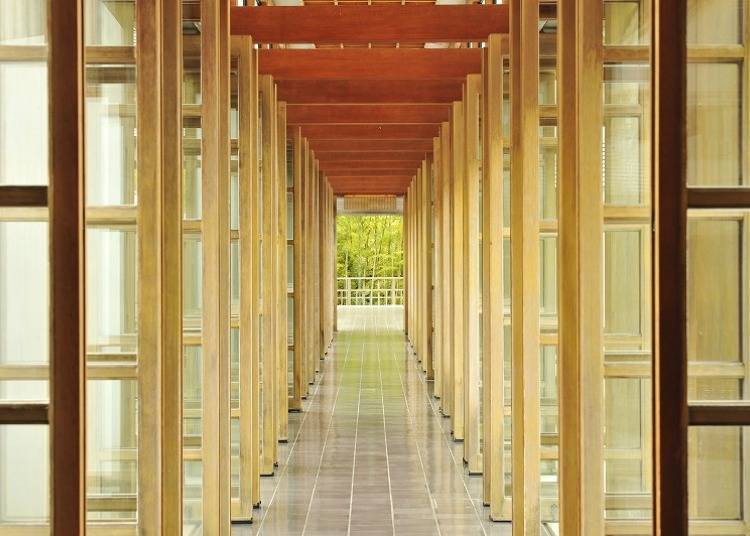 This corridor connecting the main building with the annex is another spot where you can feel the beauty of the scenery and the stunning Japanese architecture.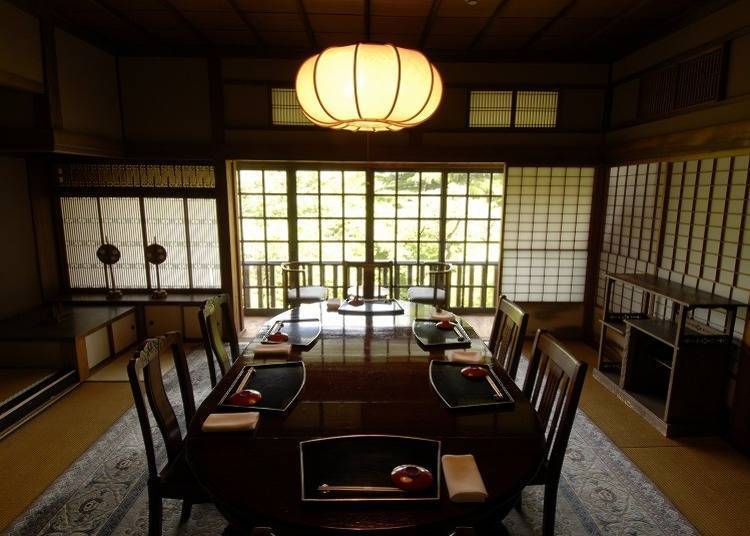 Former Kannin-no-Miya Villa: Enjoy delicious, seasonal, and traditional Japanese course meals in this Western-style room
強羅花壇

Address

1300 Gora, Hakone-machi, Ashigarashimo-gun, Kanagawa, Japan 250-0408

Nearest Station

3 minute walk from Gora Station; 20 minutes by car from Hakone-Yumoto Station


Phone Number

0460-82-3331

Vacancy search, reservation

Please enquire directly about rates.

Check with our partner site as the latest rates, rate details, and guest room requirements may vary.
Hotel Green Plaza Hakone: Enjoy an Outdoor Bath with a Spectacular View of Mt. Fuji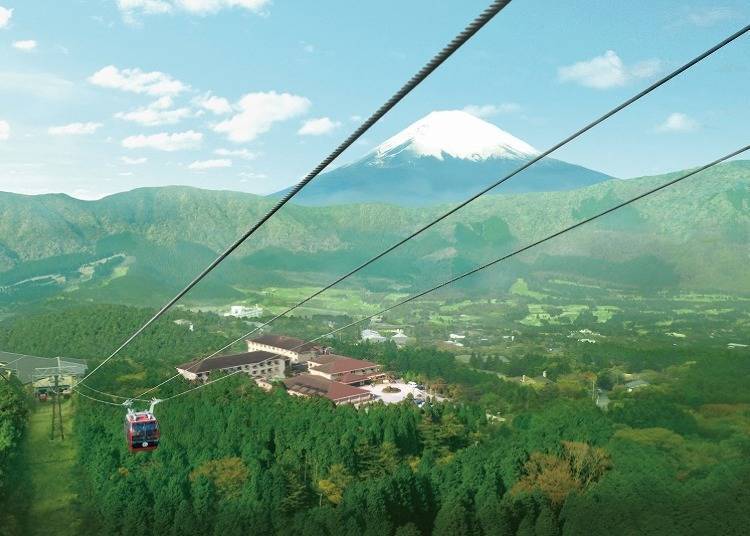 Hotel Green Plaza Hakone is a Hakone ryokan resort positioned at an altitude of 860 meters and surrounded by the beautiful nature of Hakone. It has a fantastic view of Mount Fuji, which is now known as a World Heritage Site.

It is conveniently located with easy access to nearby museums. Hotel Green Plaza Hakone provides services such as a pick-up bus (by reservation only) to the Hakone Venetian Glass Museum, the Museum of the Little Prince, Pola Museum of Art, Hakone Lalique Museum, and the Hakone Botanical Garden of Wetlands.
*Free Wi-Fi also available in facilities.

Miyanoshita Onsen, one of the hot springs on the premises, is rich in beautifying ingredients and is well-known for leaving you soft and smooth after a soak.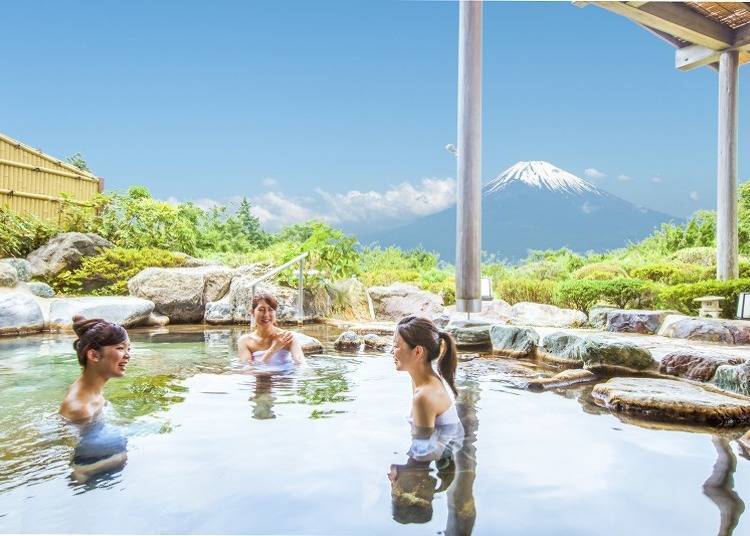 Overlooking Mount Fuji as you immerse yourself in the open-air bath.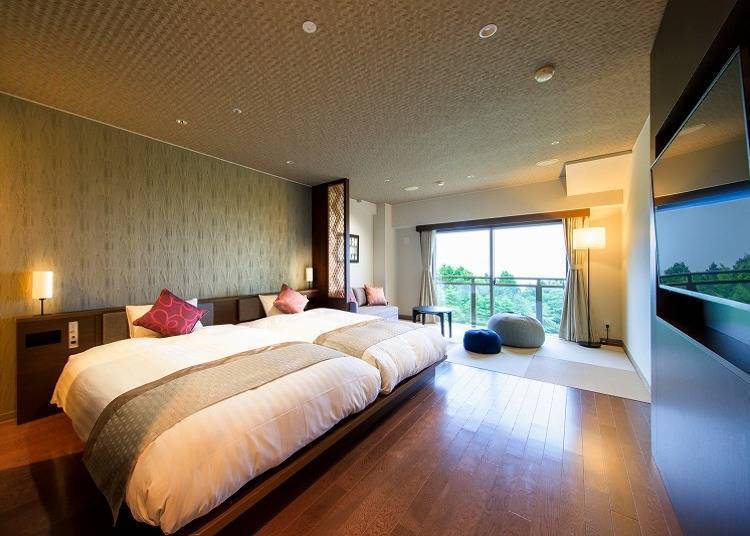 Fujimi Premiere Room: The recommended room for a nice view of Mt. Fuji.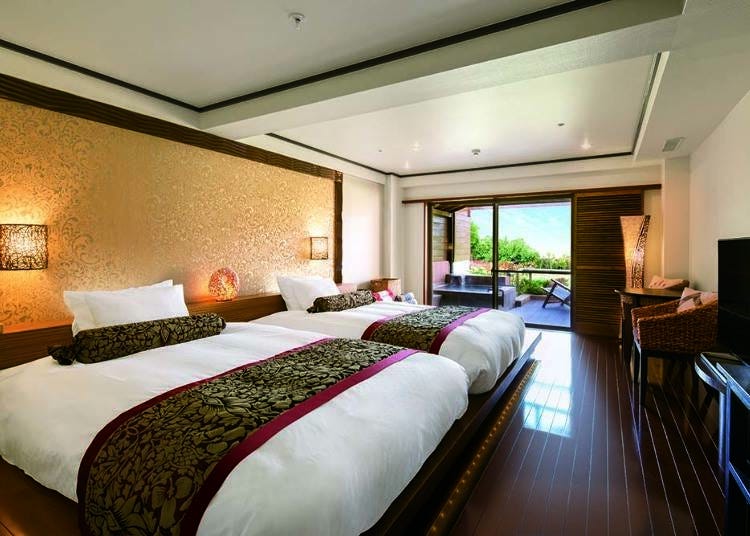 The Asian Twin Room with open-air bath is popular amongst visitors from abroad.
The premium dinner buffet features a menu of almost 50 different items. There are a wide variety of options, from roast beef and Parmagiano-Regiano pasta to Japanese dishes such as sushi, sashimi, tempura, and shabu-shabu.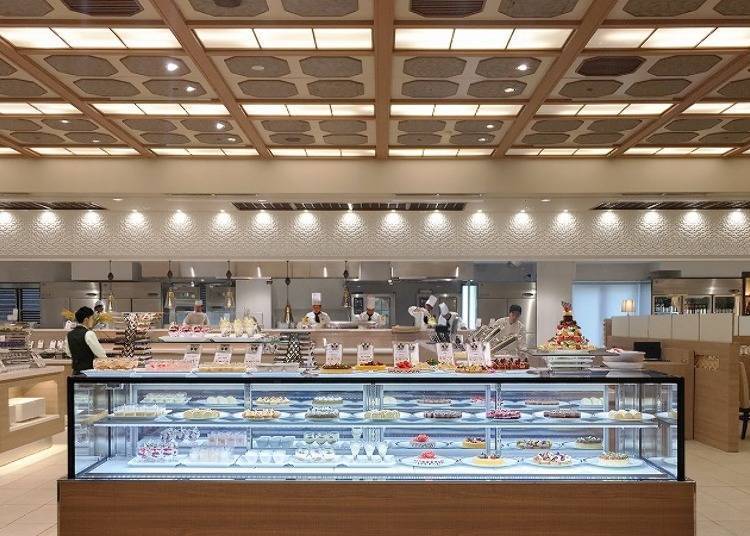 This large, live kitchen serves freshly-prepared meals.
There is also a tablet installed into every room (the ee-Tab*R/ee-Tab Plus), which provides all kinds of helpful guidance. This includes things like facility information and the weather, e-books, traffic info, sightseeing information around the hotel, and current visibility conditions of Mt. Fuji from the hotel. The tablet supports English, Traditional and Simplified Chinese, Korean, and Japanese.
ホテルグリーンプラザ箱根

Address

1244-2 Sengokuhara, Hakone-machi,Ashigarashimo-gun,250-0631,Kanagawa,Japan

Nearest Station

3 minute walk from Hakone Ropeway Ubako Station; 5 minute walk from Izu Hakone Ubako Bus Stop


Phone Number

0460-84-8611

Vacancy search, reservation

from

22,600JPY

1room, 2adults

Check with our partner site as the latest rates, rate details, and guest room requirements may vary.
Verde no Mori Hakone Kowakudani Onsen: A Great Spot for a Forest Bath and a Hot Spring Soak
Verde no Mori Hakone Kowakudani Onsen is a top Hakone ryokan surrounded by the woods, where you can enjoy forest bathing and a soak in the hot springs at the same time.

With easy access to popular tourist attractions such as Owakudani, Lake Ashinoko, and Gotenba, and centrally located facilities, this spot is a convenient place to enjoy your vacation in Hakone.

*Free Wi-Fi available in lobby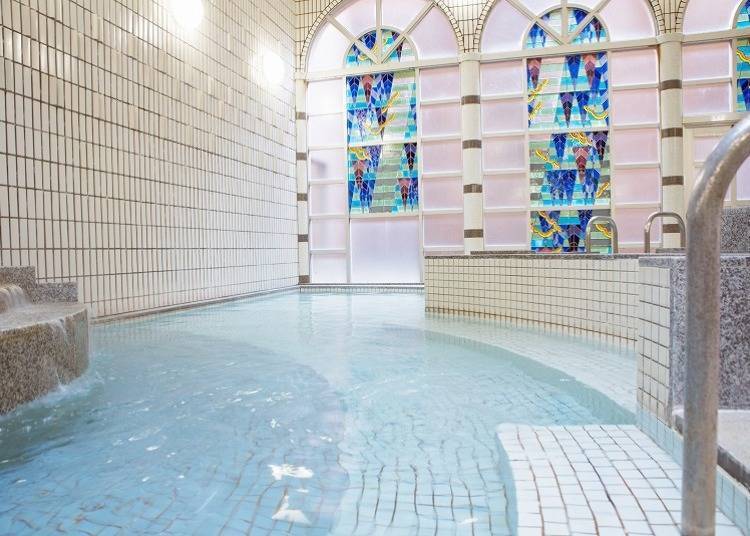 Large public bath area, "Liberty"
The public bath area "Liberty" offers 8 different ways to enjoy your bath, including shower jets, hot springs, waterfall showers, and whirlpool baths. There is even an exercise facility with table tennis and a swimming pool, as well as a restaurant with a panoramic view of Hakone's calderas.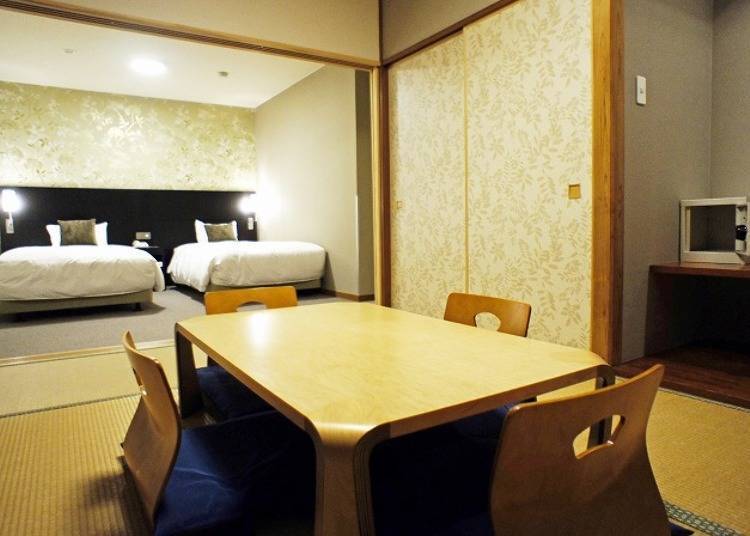 A Japanese-Western fusion room, incorporating both tatami mats and beds.
This spot also happens to be right across from the hot springs attraction, Hakone Kowakien Yunessun, which you can enjoy with the whole family while wearing your best swimsuit. There are even fun activities such as water slides into the hot springs and a pool.
Verde no Mori "Hakone Kowakudani Onsen"

ヴェルデの森 箱根小涌谷温泉

Address

250-04071274 Ninotaira, Hakone Town, Ashigarashimo County, Kanagawa Prefecture

Nearest Station

Approx. 20 minute walk from Owakudani Station; free pick-up bus from Gora Station


Phone Number

0460-82-2266

Vacancy search, reservation

from

19,200JPY

1room, 2adults

Check with our partner site as the latest rates, rate details, and guest room requirements may vary.
Fuji Hakone Guest House: International Exchange with Repeat Visitors from All Over the World!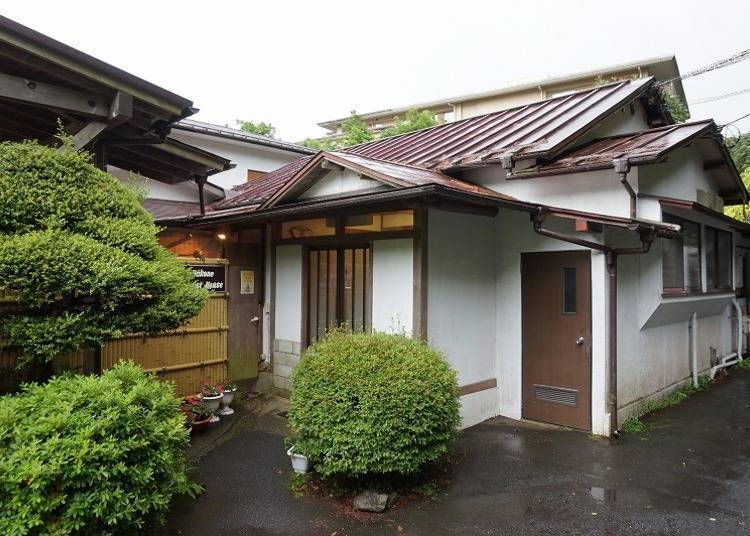 Fuji Hakone Guest House is an "international exchange hotel," which places an importance on foreign travel and boasts many repeat visitors from all around the world. This Hakone ryokan has been visited by approximately 160,000 foreign visitors from 75 different countries worldwide, and has received recognition and high praise from customers as the best inn to visit for an inside look at Japan.

There are even some customers who boast having visited 9 times over the past 10 years, and others who have visited with their family over the span of three generations!

*Wi-Fi is available on-site.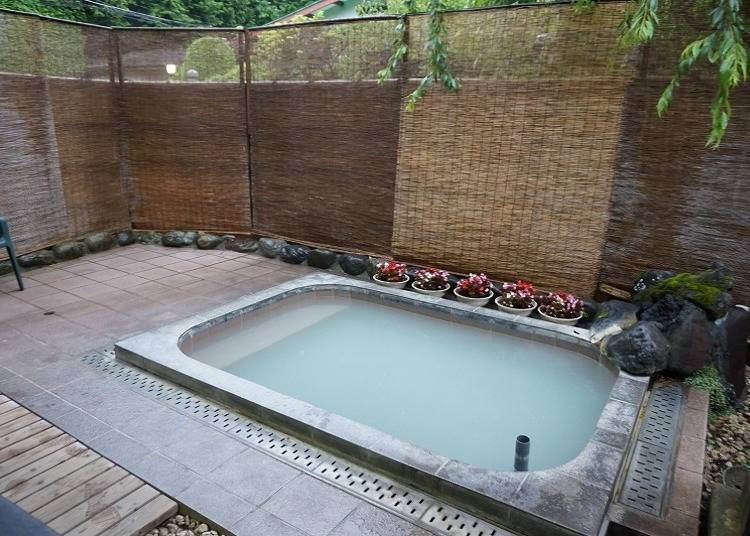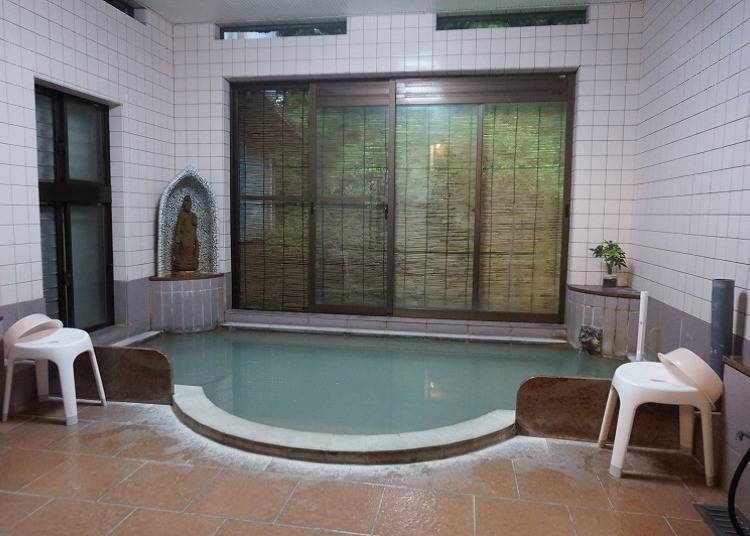 From open air bath facilities (500 yen for 3 minutes, tax included), to the in-house baths, you can relax your body at a leisurely pace in the soothing waters drawn straight from Owakudani.

The hot water of this hot spring is characterized by its cloudy, white color and contains 18 ingredients said to be great for beauty and health. Another great yet uncommon feature of this place is that it is one of the few that allows tattoos into the springs.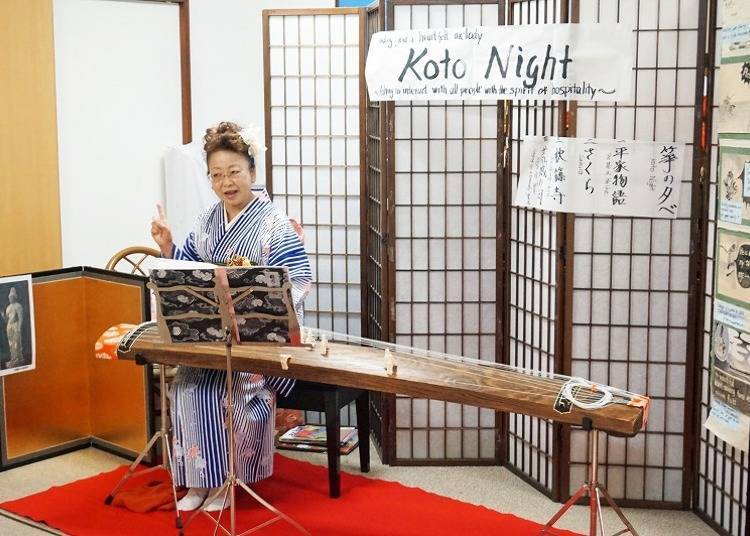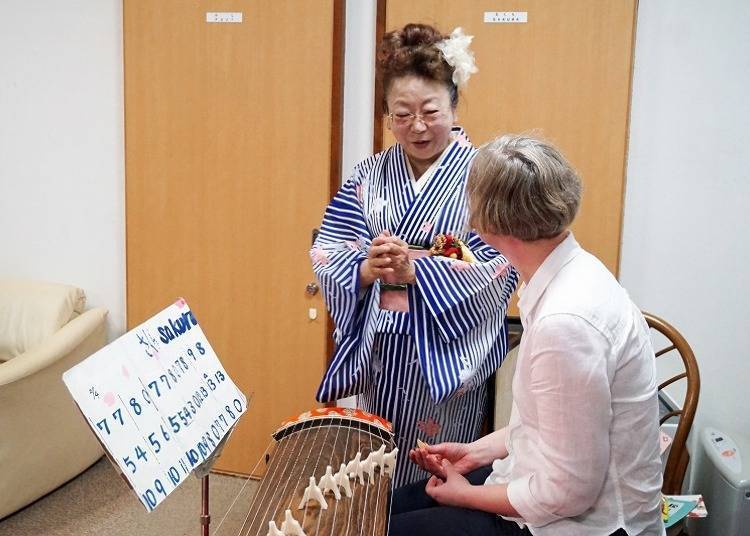 A Koto experience event. You can enjoy talking to the Koto Player in English!
Fuji Hakone Guest House holds many popular events where you can learn and experience traditional Japanese culture. Guests can participate in interactive events such as tea and music, kimono wearing, and other traditional performing arts.

These occasional events where you can meet, interact, and learn together are not regularly scheduled, so be sure to check what's available when you arrive!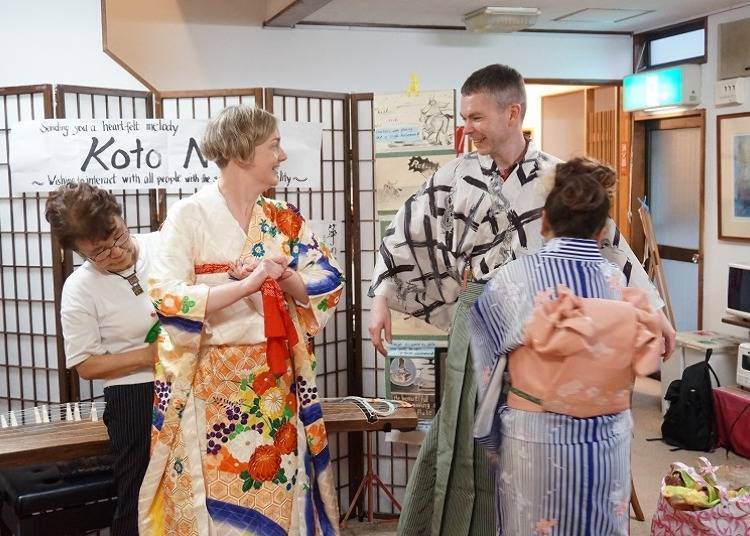 A kimono event where people from different countries can meet and interact
富士箱根ゲストハウス

Address

912 Sengokuhara, Hakone-machi, Ashigarashimo-gun, Kanagawa

Nearest Station

From Odawara Station East Exit Bus Terminal, take the T Bus towards Togendai and get off at Bus Stop 250 Senkyo Romae, and walk 1 minute


Phone Number

0460-84-6577

Vacancy search, reservation

from

9,900JPY

1room, 2adults

Check with our partner site as the latest rates, rate details, and guest room requirements may vary.
Hakone ryokan are lovely places to not only refresh your body, but to see the changing beauty of Japan throughout the four seasons, to feel the warmth of the people, and to enjoy many more unique experiences. The more distinctive the place you select as your accommodation, the more enjoyable you can make your trip to Hakone!

Written by Medium
*This information is from the time of this article's publication.
*Prices and options mentioned are subject to change.
*Unless stated otherwise, all prices include tax.