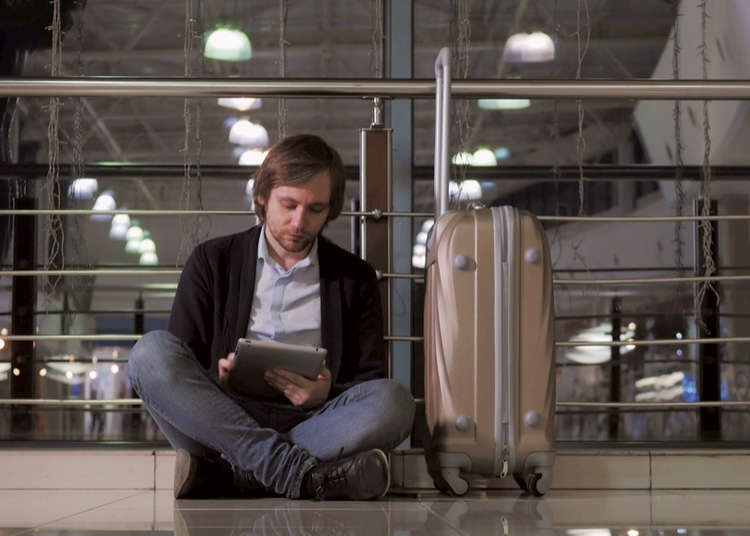 When on a golden journey to the land of the rising sun chances are that your first experience of Japan will be Narita Airport, which itself is like a microcosm of Japan. In this airport, the 49th busiest airport in the world, you will find electronic bidet toilets, shops stocked with wondrous souvenirs and restaurants serving up mouth-watering Japanese dishes.

Narita Airport itself is made up of three terminals, generally speaking terminal one is for Star Alliance and SkyTeam airlines, terminal two is for Oneworld airlines and terminal three is for low-cost carriers. It is a set-up which is quite different to, for example, European airports where terminals are a hodgepodge of airlines. If you do need to transfer between terminals then you can make use of a free terminal bus, it can get you from terminal three to terminal one, the longest journey, in just over 15 minutes.
For a layover at this airport, visa rules will differ according to your nationality so please do check with your local Japanese embassy.

For a short layover within the airport a visa is not needed, for a longer layover such as an overnight stay which will see you leaving the terminal you will need a tourist visa or a transit visa. Whichever the case may be you can certainly make the most out of your brief stay in Japan!
Quick Guide to Key Narita Airport Services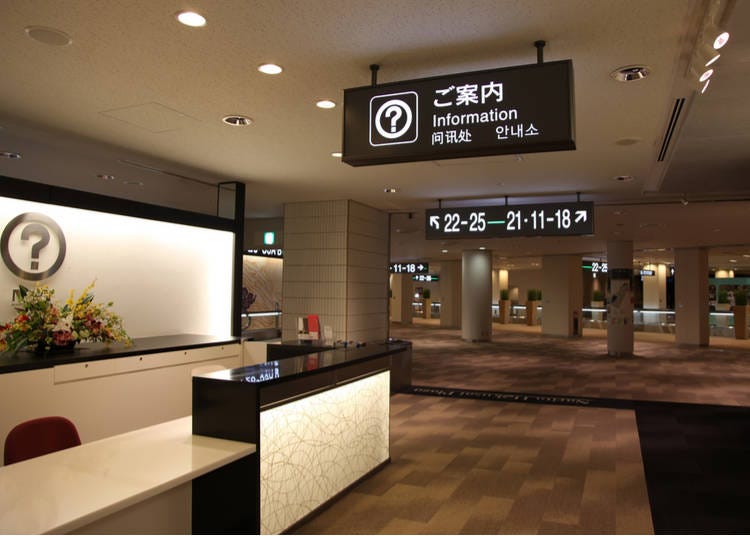 Assistance Services
For anyone needing any kind of assistance boy are you in the right airport! Narita is absolutely bursting with convenient services for pretty much anything you can think of, ranging from a 24hr information helpline to electric carts to even a medical clinic. Just go to your nearest information desk or call them on +81-476-34-8000.

Families travelling with kids will be used to the hassle of checking in their stroller at either the check-in desk or at the gate and then having to wait around for it again at their destination, but Japan is literally the land of free rental strollers and both airport information desks, and even some airline information counters, will be there for you with a free-to-rent stroller. Speaking of kids, all three terminals have free children play areas! Ask your nearest information desk for further information.

First aid
Hopefully your layover in Japan won't require medical assistance, but just in case there is anything at all you will find both first aid rooms, and even medical clinics (in terminals 1 and 2 only), are there to come to your rescue!

Police
It is unlikely you will find yourself in the police station unless it is for a very particular reason, you are on a long layover and you lost something. It wouldn't seem like something that you would connect to police assistance, but all lost items in the airport eventually end up at the Narita Airport Police Office.
Short Layover at Tokyo's Narita Airport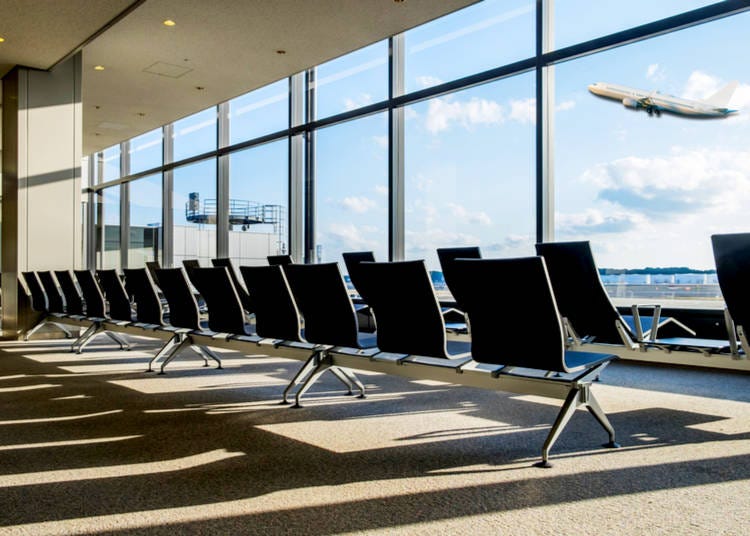 Business Lounge
A short layover can be one of the hardest parts of a journey; you don't have time to leave the airport and can only wait for your next flight. However, if there is anywhere in the world where you can make the most of your waiting time then it certainly is Narita Airport.

Access to Business Lounges will depend on your flight ticket or airline membership program, or if you are willing to pay to use one, but like most airports they are a great place to relax. However, unlike many airports Narita's Business Lounges are well looked after with a great range of food and beverages.

Shopping and ATMs
Unfortunately, if you are stuck in terminal 3 there isn't much to say about shopping as there are only a couple of shops, but in the other terminals you will find so many shops that time will just fly – just make sure your flight doesn't fly without you! You can find everything from top brands to cute souvenir shops where you can buy an authentic Japanese gift to take home. In all three terminals you can find ATMs to get out some of your hard earned cash.
The luckiest aspect of having a short layover at Narita Airport is the fact you can try Japanese food without going anywhere!

At terminal 1 this ranges from a teriyaki burger at McDonalds (trust us it is delicious) which is inexpensive, to great ramen at Ippudo, and for those with a larger budget and a taste for raw fish you can gorge yourself at one of the sushi restaurants. For those with access to the Business Lounges don't be afraid to eat there, for example the ANA lounge is famous for its noodle bar and Japanese curry.

At terminal 2 there is less choice but you can still try some cheap, yet authentic, Japanese fast food at Yoshinoya, while terminal 3 only offers one café.
https://livejapan.com/en/in-narita/article-a0001943/
Internet and Charging Stations
All terminals have free Wi-Fi for all of your internet needs, just connect to FreeWiFi-NARITA, and accept the terms and conditions, and then you are free to go internet crazy! Business Lounges usually have their own free Wi-Fi services too but the difference between them and the airport one is negligible. Power outlets can be found across the airport normally either with seating or near seating areas – just don't forget your adapter!

Showers and Nap Rooms
If you have just been on a long haul flight to Tokyo then you will no doubt agree that there is nothing better than a shower! In terminals 1 and 2 you will be very glad to see shower rooms. These are charged by the amount of time you take, but cost just 1,030 yen for the first 30 minutes, in addition this fee includes all amenities including towels. In terminal 1 you can find this in Central 3F and it is open from 7am to 9pm, in terminal 2 it is located in Satellite 3F and it is open from 7am to 9:30pm.

Sitting areas, Massage chairs, Childrens areas
A walk in any direction in the airport will land you in front of some kind of seating area, whether it is the standard airport seating we are used to seeing anywhere in the world, or seating by dedicated work areas/charging stations. However the most special kind of chair, which you can discover even near some gates, is the massage chair. For 200 yen you will be taken to massage heaven, for 10 minutes, to repeat pay 200 yen again! Though if somehow the massage chair isn't enough (impossible!) you can go to a massage service facility (only in terminals 1 and 2) to get a full body, foot or hand massage. In terminal 2 there is an awesome kids park in the Narita Sky Lounge (free to use), which also has a smoking area, and baby changing facilities. In the other two terminals there are children areas scattered around as well.

Baby Changing Facilities
The rest of the world, to varying degrees, is a bit behind Japan in terms of baby changing facilities. The Japanese seem to have taken the attitude that if you are going to install this kind of room then you need to go the whole hog! In the airport you will find a number of dedicated areas, inside of which there are private spaces for feeding, cushioned baby changing stations and even hot water for making formula. For families travelling with young kids these are real oases.
Long Layover at Tokyo's Narita Airport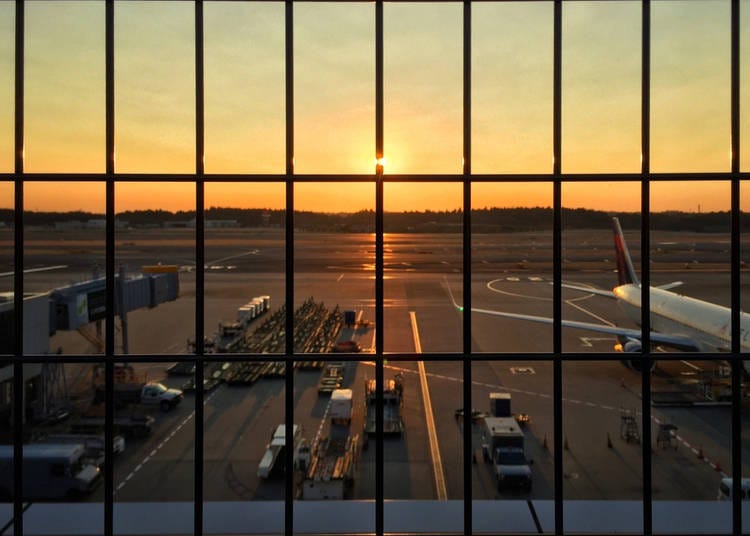 If you are on a long layover and have a valid visa for leaving the airport, with time to spare, then you have just been given a golden ticket to visit on of the most incredible cities in the world! The NE'X train will get you to Tokyo Station in 53 minutes at a round-trip cost of 4,000 yen, cheaper options such as the Sky Access Express on the Keisei line can get you to somewhere like Asakusa for 1,290 yen, one way, in just under an hour. If you have a bit more time to spare, and less cash to burn, the Tokyo Shuttle can get you to Tokyo Station in 90 minutes for just 1,900 yen round-trip.
What you can do in Tokyo will depend on the time that you have, but if you take the Sky Access Express then there is no better place to experience Japanese culture than Asakusa! You can check out Sensoji Temple, Kaminarimon Gate, Nishi Sando Shopping Street, and even dress up in traditional Japanese clothing and take a walk. If you have a whole day then the world is your oyster! You can check out a maid café in Akihabara, be dazzled by the crowds at Shibuya Crossing and eat like a 'salary man' at any one of thousands of eateries.
If you only have a short time to spend in Japan, and prefer somewhere a bit quieter than Tokyo, Narita is the place for you. In contrast to the bright lights of Tokyo this area is certainly traditional with a slower pace of life. You can take a local Keisei train to Narita Station for the low cost of 250 yen, and it takes just 10 minutes. You will find that Naritasan Shinshoji Temple is in easy reach, or for a bit of nature and countryside living try Lake Inba. Lake Inba is a 9 minute journey from Narita Station on the Keisei line, but is totally worth it.
Baggage delivery/storage services
One of the biggest issues with long layovers, especially if you want to do a spot of sightseeing, is your luggage, but again Narita Airport is there to your rescue! There are storage lockers, baggage storage counters (terminals 1 and 2 only) and even baggage delivery services (terminals 1 and 2 only) who can delivery your suitcase to your hotel.
Address

Narita Airport, Narita-shi, Chiba, 282-0004
View Map

Nearest Station

Narita Airport Station (JR Narita Line / Keisei Main Line / Narita SKY ACCESS Line)


*This information is from the time of this article's publication.
*Prices and options mentioned are subject to change.
*Unless stated otherwise, all prices include tax.