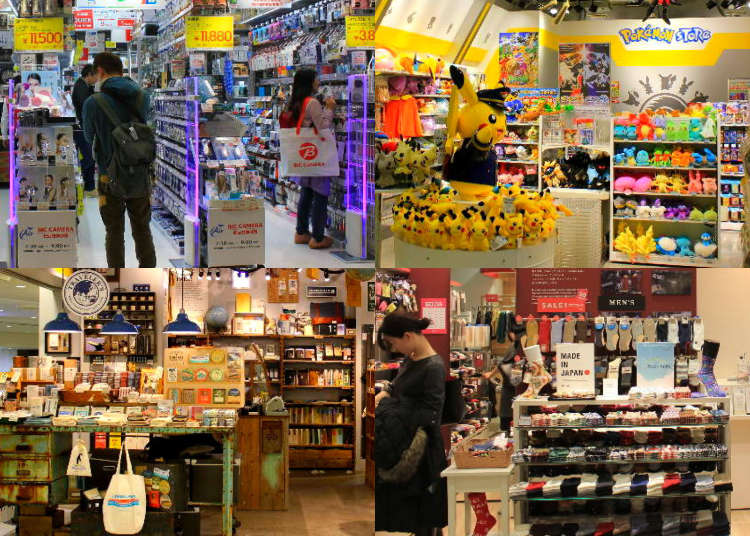 When traveling to Japan, every minute of your trip is precious—you want to fill it with as much sightseeing as possible, after all! Buying souvenirs for friends and families is fun, but tends to fall short amid cherry blossoms, Tokyo Tower, and so on. Fret not, however! Simply arrive at Narita Airport early enough and you can get all of your last-minute souvenir shopping done!
Recently, more and more unique and trendy shops have opened at Narita's Terminal 1 and 2, with more than 90 spots to choose from as of now. From big brands such as Uniqlo and Muji to street fashion, accessories, and stationery, Narita Airport is becoming a surprisingly hip and rich shopping paradise. In these many shops, you'll find plenty of limited goodies only available at the airport, so it's a treasure trove of creative, cute, and intriguing things. Let's take a look at some of Narita Airport's most noteworthy shops for souvenir hunting!
Terminal 1's Recommended Shops: Japanese Brands and Cute Tote Bags!
Terminal 1 has its shopping area on the 4th floor of the main building, alongside delicious restaurants. The main feature of this shopping area is its many Japanese brands and items that you genuinely won't find anywhere else, including fashion, miscellaneous goods, bags, and more! Of all 50 shops, let's look at some especially recommended ones.
ABC-MART - Terminal 1, Central Building 4F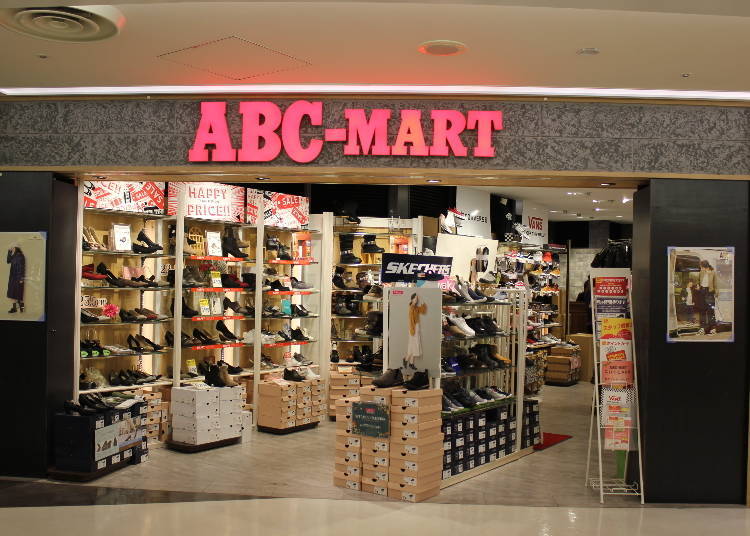 ABC-MART is one of Japan's biggest shoe store chains, and you're likely to stumble upon it in several places around Tokyo. The Narita location offers a wonderful selection of shoes from Japanese brands, a lot of them limited. For sneaker fans, this shop is a must—you might even strike one last, nice bargain!

Hours: 8:00 a.m. – 8:00 p.m.
B JIRUSHI YOSHIDA – Terminal 1, Central Building 4F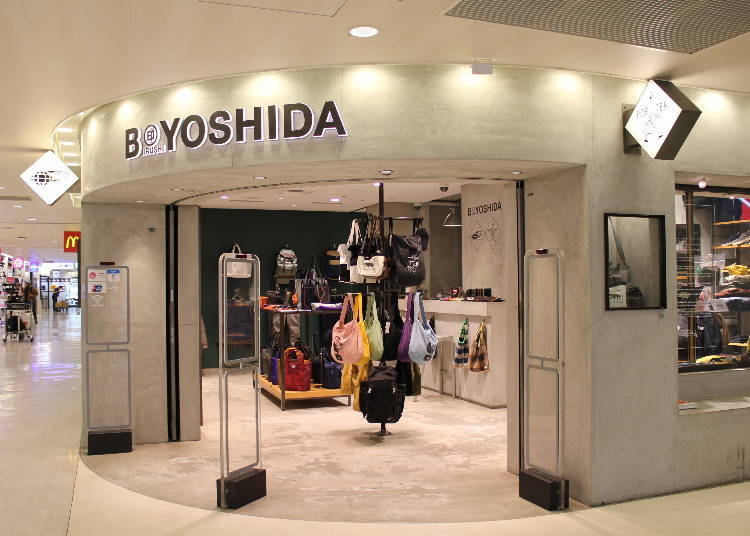 This brand was created from a long collaboration between the bag brand Yoshida Kaban and the fashion brand BEAMS. At B JIRUSHI YOSHIDA, you'll find an amazing selection of bags, from big to small, all modern, casual, and perfectly fit for traveling.

Hours: 8:00 a.m. – 8:00 p.m.
LOWRYS FARM+ - Terminal 1, Central Building 4F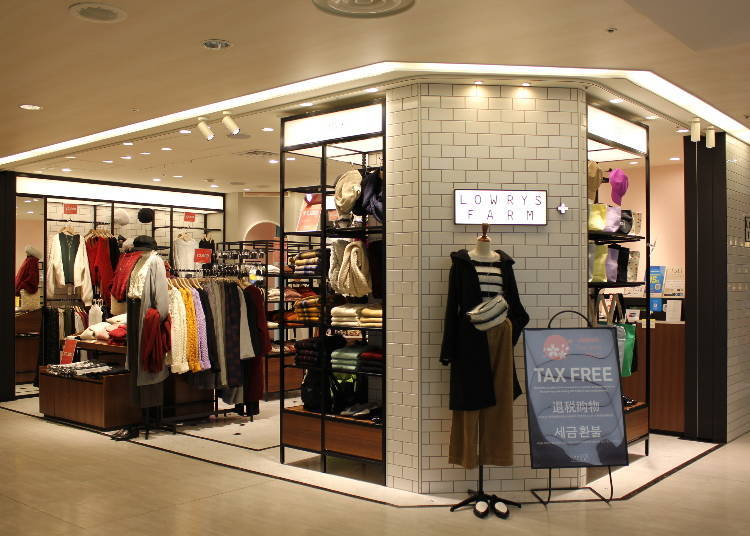 Narita Airport is a hot spot for modern, young women's fashion. One of the shops representing this is LOWRYS FARM+, committed to bringing you the latest Tokyo trends for reasonable prices. One of the secret best-sellers of the shop seems to be a pastel-colored tote bag, so surprise a fashionista at home with this Japanese trend accessory.

Hours: 8:00 a.m. – 8:00 p.m.
Smith – Terminal 1, Central Building 4F
Smith is a shop that sells choice stationery and leather accessories that combine functionality with exceptional design masterfully. Both Japanese and international brands are available, featuring items such as pens, notebooks, laptop covers and bags, and miscellaneous goods. Enhance your daily life with a bit of fancy design, be it at work or on the road, or find a unique goodie for friends and family at home.

Hours: 8:00 a.m. – 8:00 p.m.
Tabio on the Ground – Terminal 1, Central Building 4F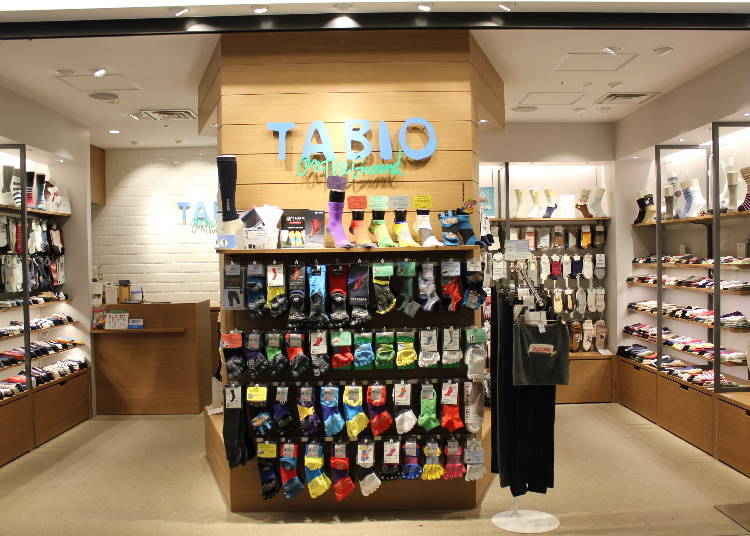 From fun to elegant, Tabio on the Ground is socks paradise! Their socks don't just boast a great quality and thus a comfortable feeling, but also a large selection of unique patterns. Especially popular and a nice souvenir choice is the five-toed socks from 1,600 yen to 2,500 yen. There's also a selection of compression socks and stockings to make your flight more comfortable and prevent your legs from swelling.
Urban Research Travel & Gift – Terminal 1, Central Building 4F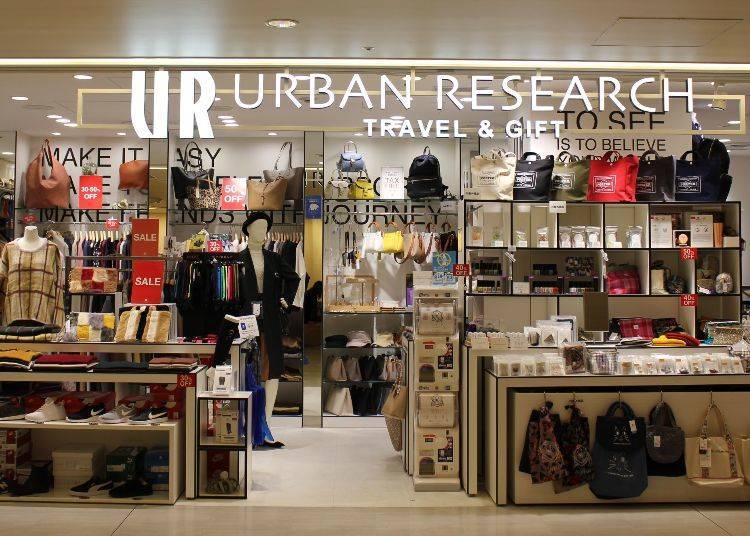 This shop is a popular fashion hot spot among Tokyo's youth, offering not only clothes but also a variety of accessories, including bags and travel gifts. In the upper right of the image above, you can see the tote bags made in collaboration with the popular Porter bag by Yoshida. Available in six colors, it's a high-quality goodie representing Japan's modern side.

Hours: 8:00 a.m. – 8:00 p.m.
Graniph – Terminal 1, Central Building 4F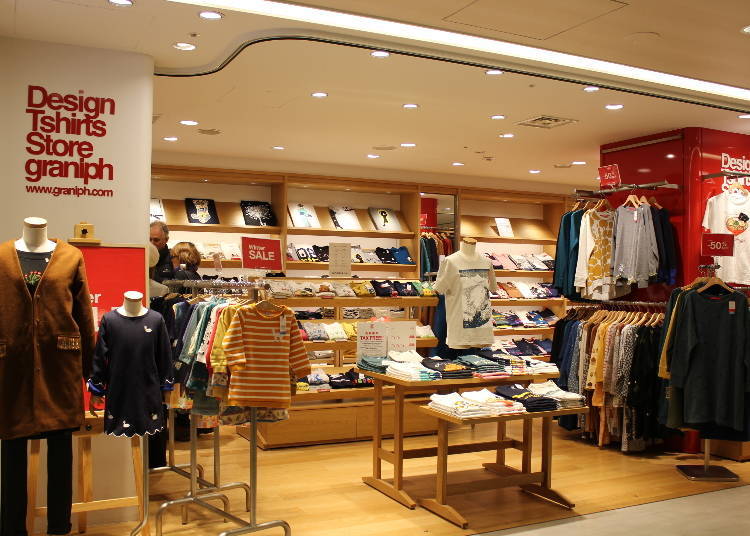 Graniph focuses on T-shirts with unique and fun designs. They all cost 2,500 yen or 4,000 yen for a set of two. The most popular design by far is the ramen one, followed closely by the fun sushi pattern that has just been released. Other than T-shirts, Graniph also surprises with hoodies and more! Everyone loves a sushi or ramen shirt, so this shop is a must-stop if you're last-minute souvenir hunting.

Hours: 8:00 a.m. – 8:00 p.m.
Traveler's Factory Airport – Terminal 1, Central Building 4F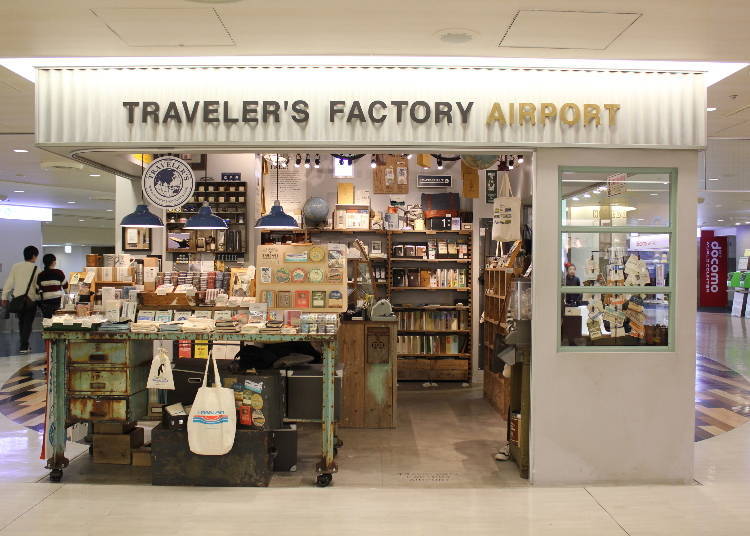 Traveler's Factory is a popular shop from Nakameguro—so popular, in fact, that it has found its way to the shopping paradise of Narita Airport. As its name suggests, it features all sorts of items that a traveler needs, including notebooks and stationery, as well as various miscellaneous goods, all centered on traveling. If there's a stationery fan among your friends or family, you're sure to find a great goodie here.

Hours: 8:00 a.m. – 8:00 p.m.
Kuzefuku – Terminal 1, Central Building 4F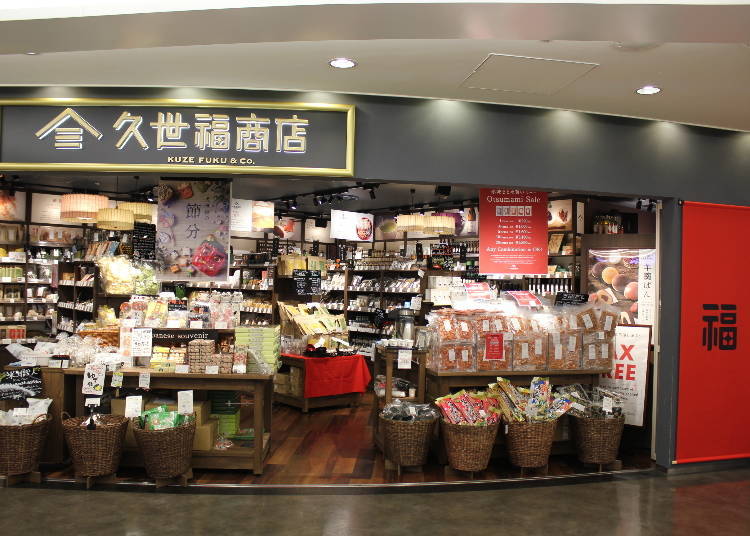 Recently, traditional Japanese foods have made a massive comeback and people are crazy about soup stocks and other basic foodstuff made with authentic Japanese ingredients. Get in on the trend and visit Kuzefuku, a shop that deals in a large variety of all things needed to make Japanese cuisine yourself. Look forward to various kinds of miso soup stock, dried fish, and other cooking must-haves! On top of that, donuts, sweet sake, and Japanese-style ice cream can be enjoyed right at the shop as well.

Hours: 7:30 a.m. – 8:00 p.m.
Ginza Akebono – Terminal 1, Central Building 4F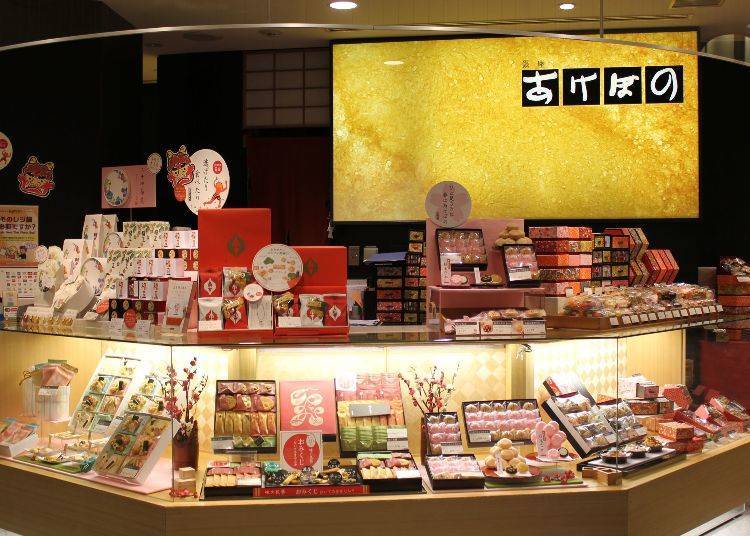 Speaking of food-centered souvenirs, two absolute favorites among Japanese people are rice crackers such as senbei and okaki. Akebono is a history of 70 years and this history can be tasted in the shop's amazing rice crackers. Not only the taste is beautiful, however, the packaging is also a sight to behold, making this traditional souvenir almost too precious to open. Almost.

Hours: 7:30 a.m. – 8:30 p.m.
Terminal 2's Recommended Shops: All Things Fashion and Plenty of Bargains!
Much like in Terminal 1, the shopping area of Terminal 4 is located on the 4th floor. You'll reach it by taking an escalator from the departure lobby and find yourself on an elongated floor, filled with 42 shops and various restaurants! Let's dive right in.
Air Bic Camera – Terminal 2, 4F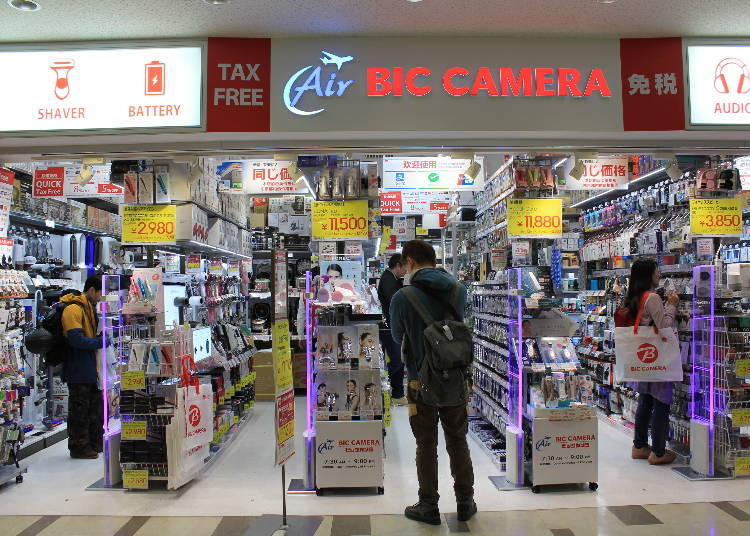 Bic Camera is one of Japan's most famous and largest electronic shops. Thus, it is only natural that you'd see it represented at Japan's gate to the world, Narita Airport. The shop at Terminal 2 handles various small items and gadgets, as well as larger appliances such as high-functional hairdryers, vacuum cleaners, and so on. Bic Camera also features an attractive point system, so if you buy something, you can use the points on your next trip to Japan!

Hours: 7:30 a.m. – 9:00 p.m.
PLAZA is a fun, casual shop that offers a great selection of affordable cosmetics, hair accessories, and a variety of cute miscellaneous goods. Both Japanese and international brands are represented, making browsing itself fun and entertaining. Grab a cute goodie for your bestie at home!

Hours: 8:00 a.m. – 8:00 p.m.
Earth Music & Ecology – Terminal 2, 4F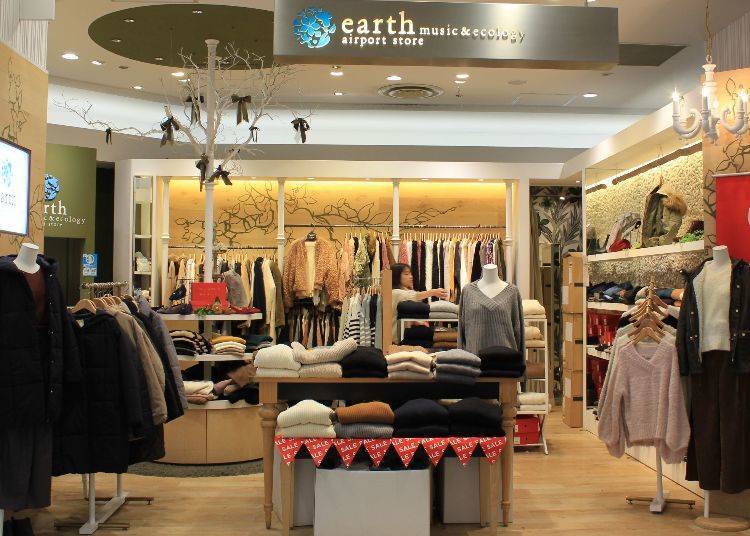 This brand is all about their keyword of "relax," serving casual yet stylish clothing that is both trendy and natural. The fashion ranges from cute to cool but never over the top, making it a shop that offers a sweater or shirt for pretty much everyone.

Hours: 7:30 a.m. – 9:00 p.m.
MUJI to GO – Terminal 2, 4F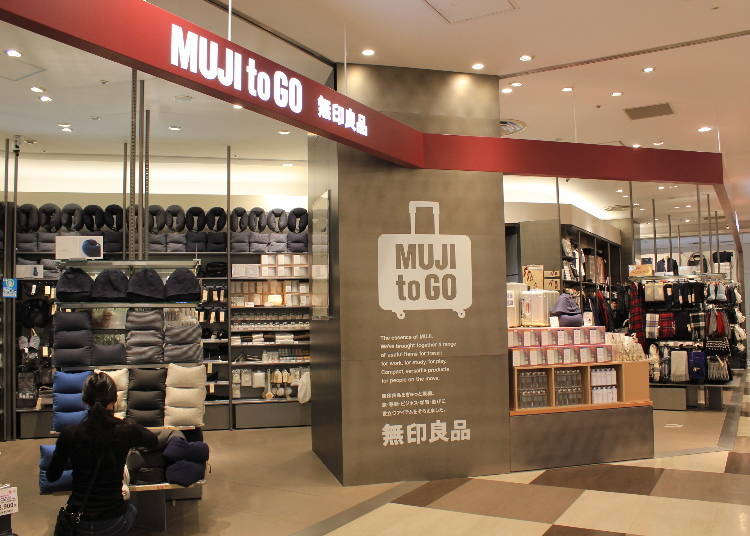 As its name suggests, MUJI to GO is all about travel goods to make your journey more comfortable. The classic neck pillow will make sure that you'll spend your flight in a blissful slumber, while special chocolate with freeze-dried strawberries makes for a cute little souvenir. Muji is generally known for the high quality of its products, so don't hesitate to grab a pair of socks or underwear to feel fresh on your flight.

Hours: 7:30 a.m. – 9:00 p.m.
The Airport Store United Arrows – Terminal 2, 4F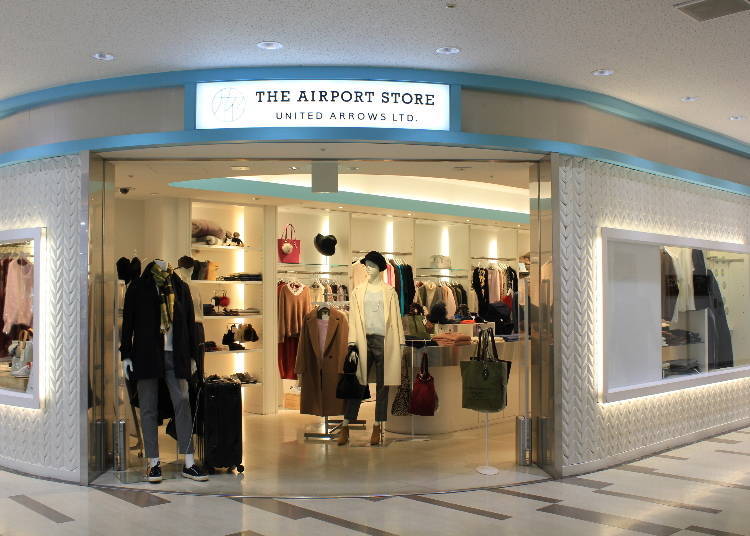 United Arrows is a famous Japanese brand that also has its own store at Narita Airport. The charm of this spot is the many limited products that cannot be found anywhere else, so you're sure to find something truly unique!

Hours: 8:00 a.m. – 8:00 p.m.
Pokémon Store Narita Airport – Terminal 2, 4F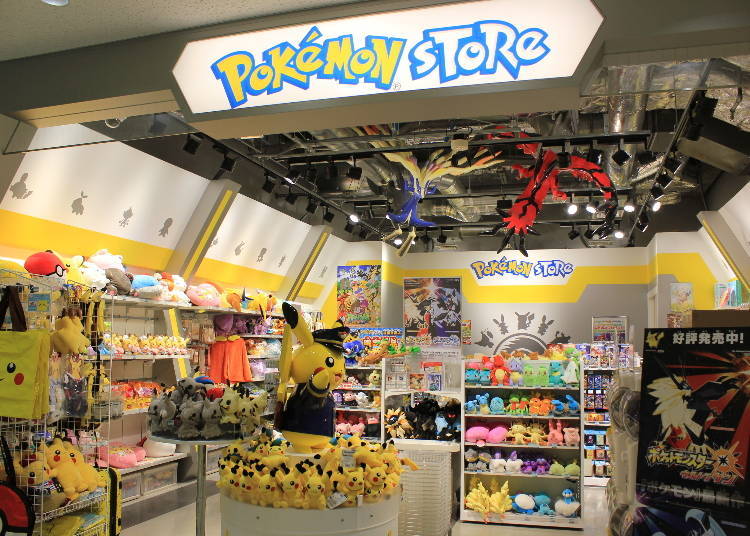 ©2018 Pokémon. ©1995-2018 Nintendo/Creatures Inc./GAME FREAK Inc.
At this point, there's virtually no one who doesn't know Pokémon. With its many fun and unique goods, this is an absolute must-visit, even if you don't consider yourself a fan! The limited Pilot Pikachu plushie (972 yen, tax included) will conquer your heart immediately! For a smaller souvenir that's just as cute, make use of the capsule toy machines in the front of the store.

Hours: 8:00 a.m. – 8:00 p.m.
Itoya is a famous stationery specialty shop from Ginza and is a paradise of pens. Especially noteworthy is the FriXion Erasable Pen that lets you erase its ink cleanly and beautifully. Naturally, Itoya offers a wonderful choice of souvenirs for every stationery fan.

Hours: 8:00 a.m. – 8:00 p.m.
Fukujuen – Terminal 2, 4F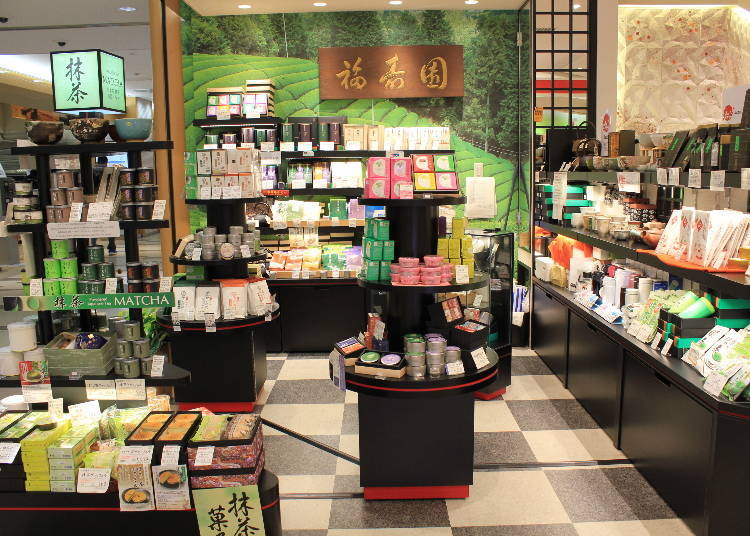 When thinking about souvenirs from Japan, a lot of people imagine one specific thing: matcha tea. Fukujuen is a shop all about Japan's most iconic tea, featuring not only high-grade matcha powder for 4,000 yen per 20g, but also a lot of matcha-flavored sweets and snacks.

Hours: 7:30 a.m. – 9:00 p.m.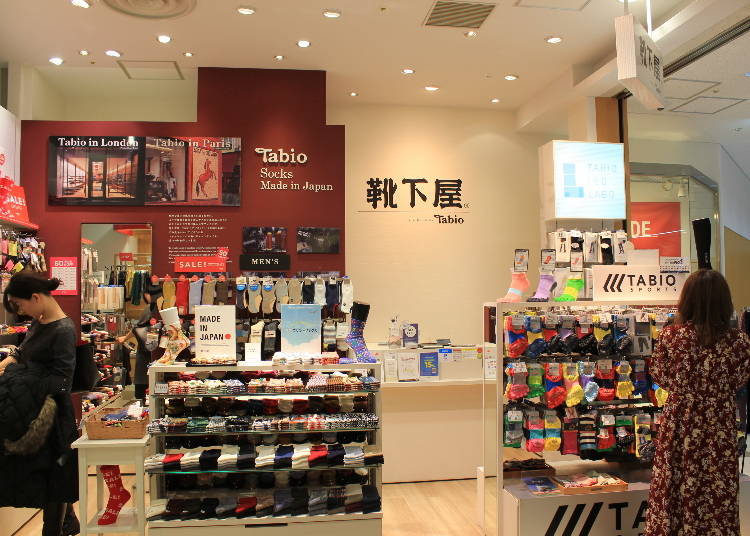 Last but not least, we visit Tabio again for cute and unique souvenirs! Gets socks for both men and women with limited prints and a lot of bargain items. They feel wonderfully comfortable on the feet, so no matter who this sock-centric souvenir its for, they'll be pleased by both design and comfort!

Hours: 7:30 a.m. – 9:00 p.m.
*This information is from the time of this article's publication.
*Prices and options mentioned are subject to change.
*Unless stated otherwise, all prices include tax.