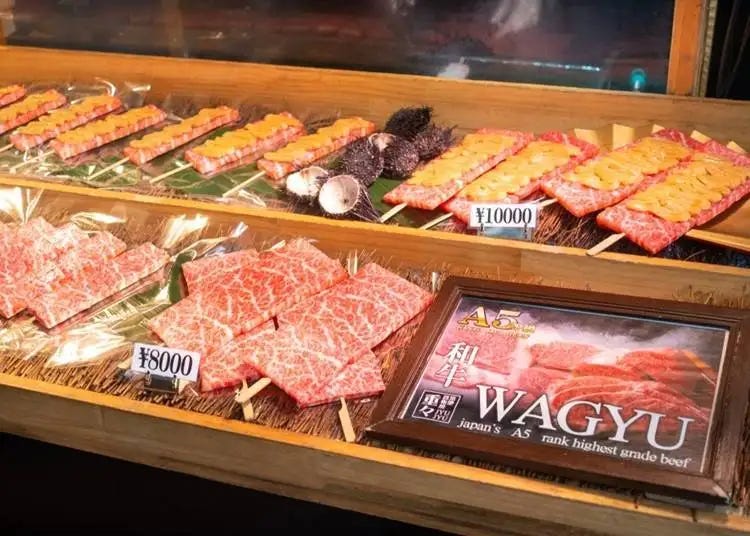 Yamagata is home to numerous tourist attractions like Ginzan Onsen and Yamadera Temple, and with Yonezawa beef and exceptional local rice and sake, why not plan a trip to northern Japan?

Now, "wagyu" refers to Japanese Black, Japanese Brown, Japanese Polled, and Japanese Shorthorn cattle and their hybrids, and is characterized by its high quality, rich taste, and juicy fat content.

Most people envision the varieties raised in the Kinki region – Matsuzaka, Omi, and Kobe beef – but Yamagata Prefecture in the Tohoku region also produces a delicious type known as Yonezawa beef. Here we'll share all about this top-grade beef.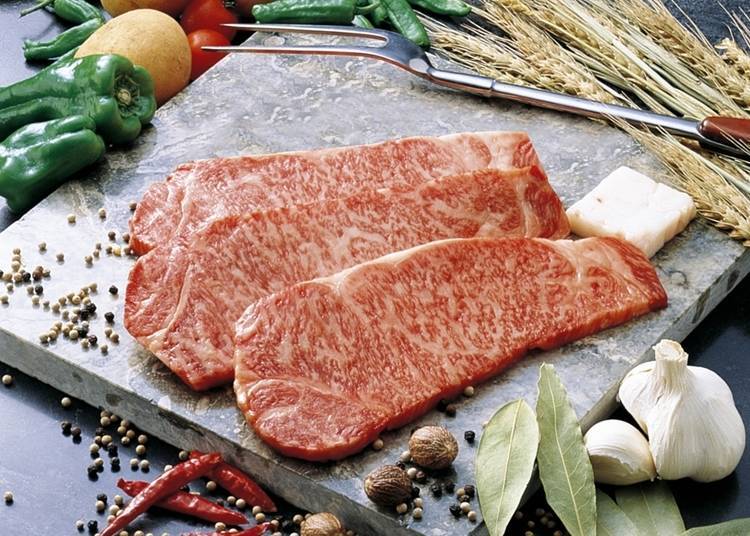 Yonezawa beef is produced in the city of the same name in Yamagata's Okitama area. Okitama lies in a basin surrounded by mountains and is characterized by hot summers and frigid winters.

Yonezawa cattle are raised on a unique feed blend of wheat and corn to produce high-quality beef with just the right balance of lean meat and fat.

Along with Matsuzaka and Kobe, Yonezawa is counted among "Japan's Three Great Wagyu." Omi beef replaces Yonezawa in the minds of some, but because of its high quality, the latter rightfully maintains its proud position in the top three by most estimations.

What constitutes Yonezawa beef?
To be considered Yonezawa beef, the following four criteria must be met:
1. The breeder lives in one of the three cities or five towns of Okitama Yamagata, is certified by the Yonezawa Beef Brand Promotion Council, and has a registered barn with the longest breeding period.
2. The type of beef cattle is a Japanese Black heifer.
3. Carcasses must be listed on the Yonezawa Beef Carcass Market or the Tokyo Meat Central Wholesale Market, or slaughtered at the Yonezawa Meat Center and rated by the Japan Meat Rating Association.
However, items that are exhibited on behalf of the district at a co-promotion society, co-sponsorship society, or study group approved by the chairman of the Yonezawa Beef Brand Promotion Council also qualify.
4. Cattle must be 32 months old or older, be in excellent condition, and have meat and fat quality of Grade 3 or higher as defined by the Japan Meat Grading Association.
(Source: Yonezawa Beef Brand Promotion Council "Definition of Yonezawa Beef")

Only beef that meets these strict standards is given the name "Yonezawa beef," synonymous with high quality.

A protected heritage
Yonezawa beef is registered under the Geographical Indications (GI) protection system established by Japan's Ministry of Agriculture, Forestry and Fisheries. The GI system protects the characteristics of land in specific areas and the names of products created in those areas through specific production methods as intellectual property – only beef produced in Yonezawa in an established way can be called "Yonezawa beef."


Brief history of Yonezawa beef
There is no clear evidence for how Yonezawa beef became one of the Three Great Wagyu, but its history plays a role.

The roots of Yonezawa beef date back to the Meiji Restoration. It is said that knowledge of Yonezawa beef became widespread when Charles Henry Dallas, an English teacher from England, was impressed by the deliciousness of Yonezawa beef and brought a cow back with him when he returned to Yokohama after his term in Yonezawa.

Since then, beef production has grown throughout Yamagata, and the quality of what's collectively known as "Yamagata beef" has been standardized.
The difference between Yonezawa beef and Yamagata beef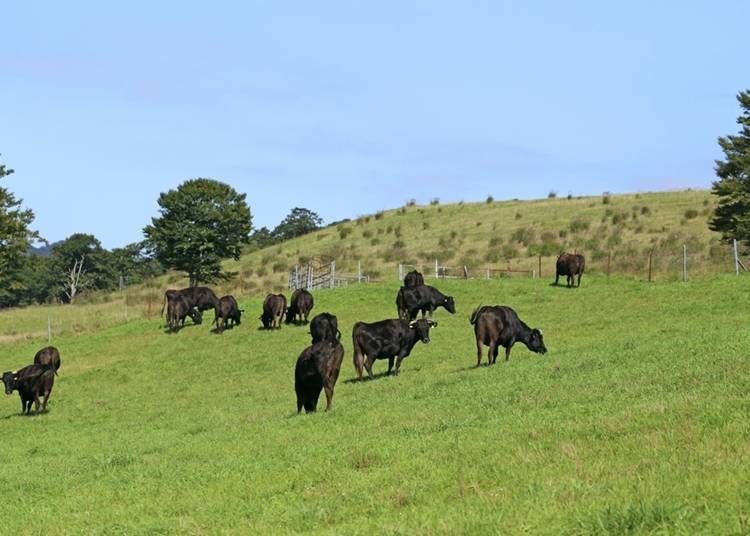 In addition to Yonezawa beef, "Yamagata beef" is produced in the prefecture, with the production location being one of the key differences.

Yonezawa beef is limited to the ranches in Gomachi, Okitama City, while Yamagata beef comes from all over Yamagata Prefecture.

Additionally, Yonezawa beef comes only from Japanese Black heifers, but Yamagata beef is from both heifers and castrated steers, with no distinction between males and females.

Yonezawa beef also has stricter standards than Yamagata beef, requiring a meet quality of Grade 3 or higher, so while Yonezawa beef is certainly a type of Yamagata beef, it is rarer.
Recommended Yonezawa beef dishes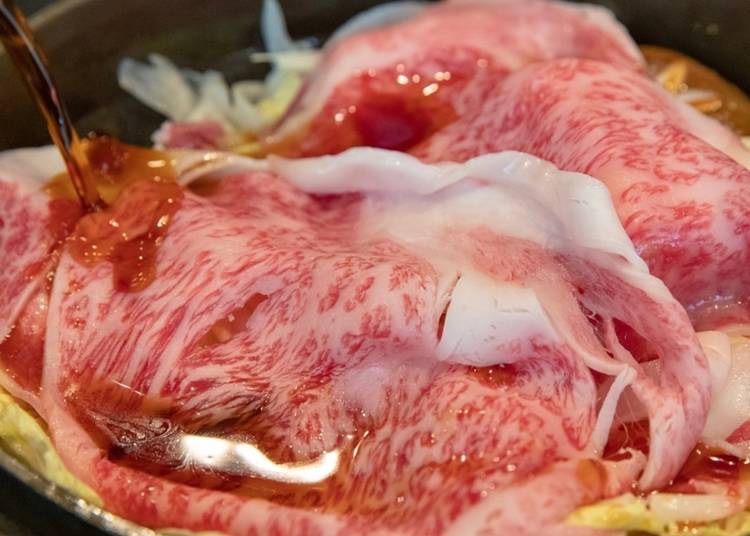 Raised in an area where the seasons change quickly, Yonezawa beef is characterized by its high-quality umami and moderate fat content and is delicious in any dish.

The most recommended dishes are yakiniku and steak so that you can enjoy the thick, soft texture.

Sukiyaki, soaked in flavorful warishita sauce and melt-in-your-mouth shabu-shabu are also popular ways to enjoy the deliciousness of Yonezawa beef.

A 100% Yonezawa beef "hamburger steak" doused in flavorful gravy is also tasty and will change your perception of hamburger steak.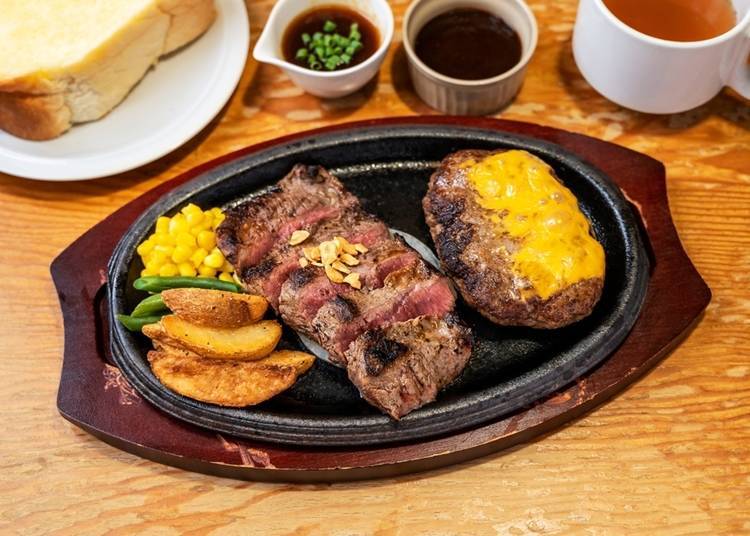 When eating Yonezawa beef, you should pair it with local sake or wine. Yamagata has terrific water, aiding in the production of sake like "Juyondai" and "Dewazakura" while wine is produced at famous local wineries including Asahimachi Winery and Takahata Winery. The collaboration between local sake and Yonezawa beef is a luxurious way to enjoy the full deliciousness of Yamagata cuisine.

To further enjoy your meal, it's recommended to drink sake with Japanese dishes and wine with Western dishes. For example, by pairing sake with sukiyaki or shabu-shabu and wine with steak or hamburger steak, you'll create a perfect coupling that brings out the characteristics of each.
Nor Gal / Shutterstock.com
When buying Yonezawa beef yourself, it's best to buy it from a local butcher shop in Yonezawa. To maintain the integrity of the meat sold, a certification system has been established. Only qualifying shops can display signs indicating their status as holders of a "designated store certificate" or as a "designated Yonezawa beef sales shop."

There are also certified shops in the Tokyo metropolitan area, so it is possible to buy Yonezawa beef at butcher shops, supermarkets, and department stores outside Yamagata.

The meat is also sold online and via mail order, with stores that ship directly from the producer, and you can get specific cuts of beef you desire. However, international shipping is generally unavailable.

When sold in stores, the meat is often precut for steak (mainly sirloin or shoulder loin), grilling (mainly rib or loin), or sukiyaki and shabu-shabu (mainly rose or loin).

Various cuts are available online for mail order, and not only are large cuts available and smaller chunks of meat for processing into hamburger and marinated miso-zuke.
When eating at a restaurant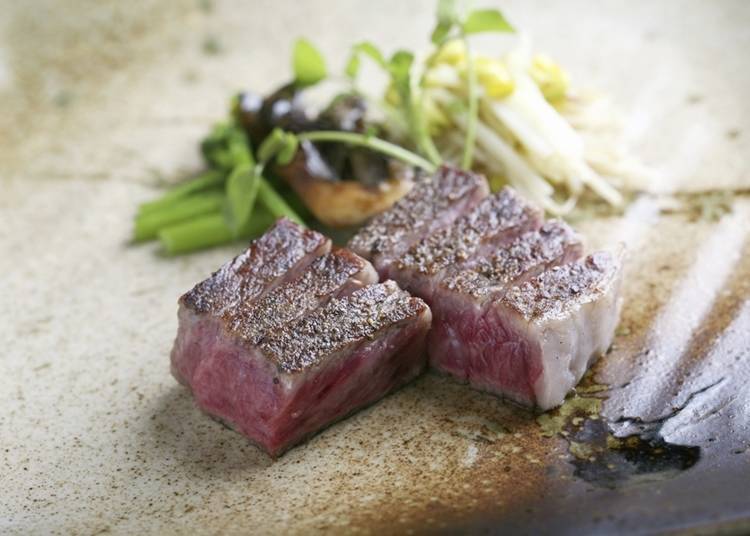 If you're a connoisseur of professionally prepared meat, the Okitama area has numerous restaurants that serve locally produced Yonezawa beef.

As with meat shops that sell it, there's a certification system in place, so you'll know which restaurants serve high-quality beef. Of course, many restaurants sell Yonezawa beef throughout Yamagata Prefecture and in Tokyo as well.

Yonezawa beef can be found on various restaurants' menus, but some specialize in teppanyaki and yakiniku, while others offer hamburgers made of 100% Yonezawa patties. You can even find restaurants that serve Yonezawa beef sushi! For the freshest Yonezawa beef, restaurants operated by local butchers are highly recommended.

Perfect for anniversaries and other special occasions, the price varies depending on the restaurant, cut, dish, etc., but the standard price for steak or sukiyaki is around 10,000 yen, and course meals can be around 20,000 yen or more.

Despite its reputation for being expensive, Yonezawa beef lunches can be found for a reasonable price, with some restaurants serving yakiniku meals for around 1,000 yen.

Recommended restaurants
Choosing a restaurant that offers quality meat is important, and the following recommendations can be found in Yamagata prefecture and neighboring Miyagi prefecture.

"Yonezawa Beef Ajisho Meatopia" in Yonezawa City sells meat on the 1st floor and has a restaurant on the 2nd floor, while "Yonezawa Beef Tongue Kotora Sendai Ekimae Store" in Sendai City, Miyagi prefecture, is famous for its salty, thick-sliced beef tongue, providing another opportunity to enjoy the taste of authentic Yonezawa beef.
Address

1-11-9, Chuo, Yonezawa-shi, Yamagata, 992-0045
View Map

Nearest Station

Yonezawa Station (Ou Line / Yamagata Line / Yonesaka Line / Yamagata Shinkansen)
5 minutes by bus


Phone Number

0238-21-0377
Yonezawa beef is also popular in ekiben lunch boxes. JR Yonezawa Station sells yakiniku and beef and rice lunch boxes, so be sure to pick up a delicious ekiben if you're passing through.
Yamagata's signature Yonezawa beef is characterized by its high-quality meat, produced by strong cattle able to withstand the region's harsh summer and winter climates. Since it's great in a variety of dishes, from steak to shabu-shabu, you'll easily find your favorite.

If you want to eat fresh, authentic Yonezawa beef, a visit to Yonezawa City itself is definitely recommended. Whether in a Shinkansen lunch box, from a local shop or restaurant, or bought as a souvenir after returning home, a trip that starts and ends with Yonezawa beef is a treat!

If you want to fully appreciate Yonezawa beef by eating it locally, head to Yamagata and be sure to visit the area's wonderful sightseeing spots and sample some great sake, too!
Text by: Dali Corporation
*The information in this article is accurate as of April 2021.

English translation by Gabriel Wilkinson
*This information is from the time of this article's publication.
*Prices and options mentioned are subject to change.
*Unless stated otherwise, all prices include tax.
Limited time offer: 10% discount coupons available now!