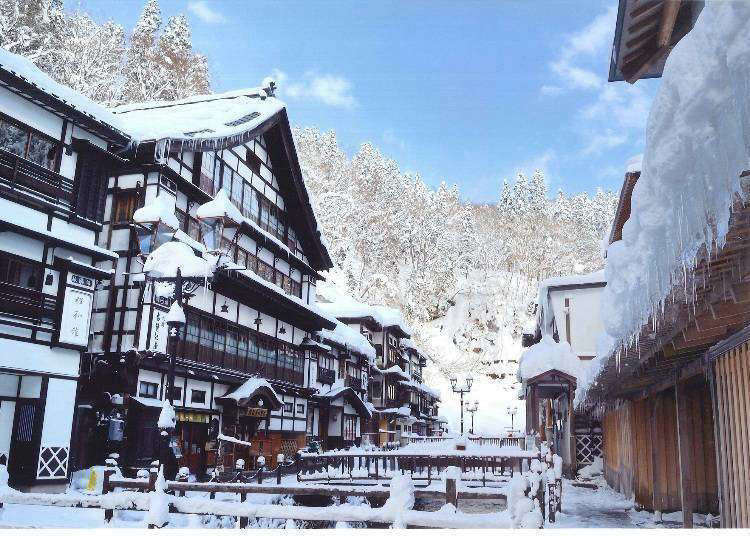 If there's one word to describe a traditional Japanese village in the Tohoku region of northern Japan, it would be 'magical.' Of course, quaint, adorable, 'straight-out-of-a-fairytale' all work too!

Those who have visited know it's difficult to put into words just how enchanting these villages are. With ancient histories, unblemished cultures, and breathtaking scenery, getting off the beaten-track and exploring this relatively untouched and unique area of Japan will leave you speechless time and time again!

Here we'll introduce 5 beautiful Japanese villages in Tohoku you need to add to your Japan bucket list!
Ginzan Onsen Guide: What to Do in Japan's Fabled Hot Spring Village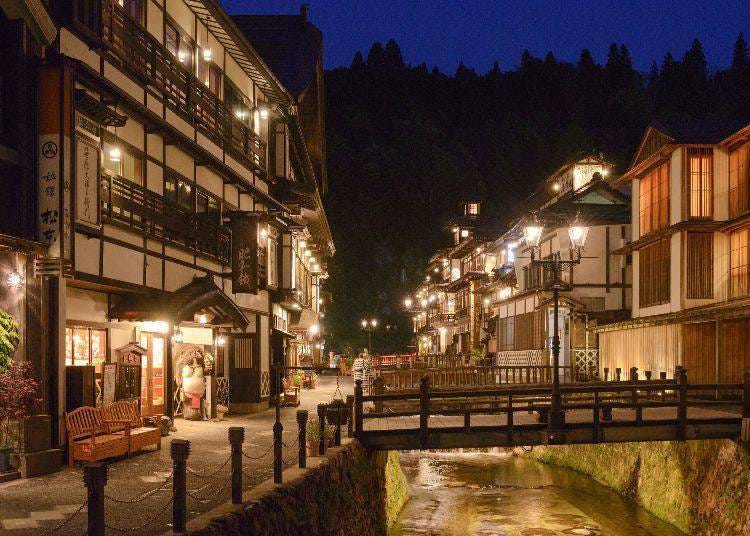 Nestled amongst the gorgeous mountains of Yamagata, Ginzan Onsen is one of Japan's most alluring hot spring paradises. Once a hidden gem only known to Tohoku locals, Ginzan is finally being discovered by foreign visitors who fall in love with its charming old-school style! Join us as we step back in time into ancient Japan at Ginzan Onsen!
Ouchi-juku Guide: Japan's Dream-like Fairytale Village Covered in Sparkling Snow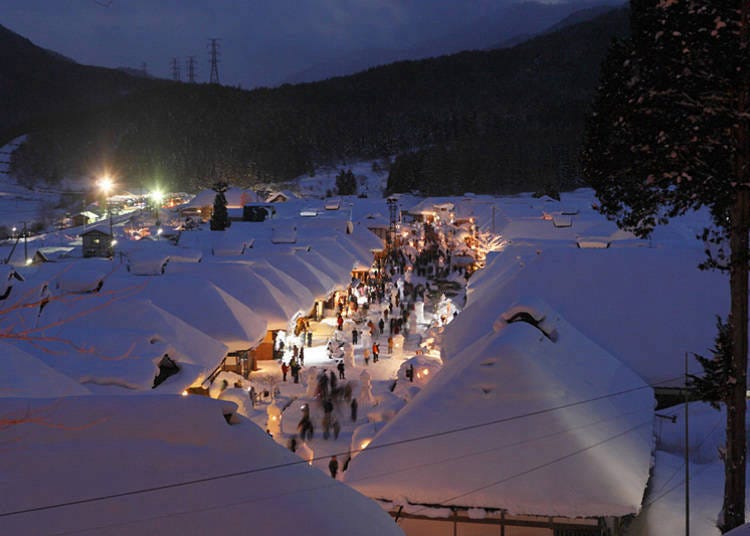 Originally opening in 1643, Ouchi-juku flourished as a base for travellers between the Aizu domain and Edo (Tokyo). Its iconic streets are lined with ancient thatch-roofed houses providing an authentic peek into a bygone era of Japan.

This scenery has recently become known worldwide, leading to a booming tourism industry in the area. Despite this, the town has stayed true to its humble roots, striving to protect its old-fashioned ambiance for future generations to appreciate. Come along as we stroll through the streets of Japanese history with our complete guide to Ouchi-juku!
Discover Aizu, Japan's Samurai Region: Sake, Cuisine, and Cultural Heritage a Day Trip Away From Tokyo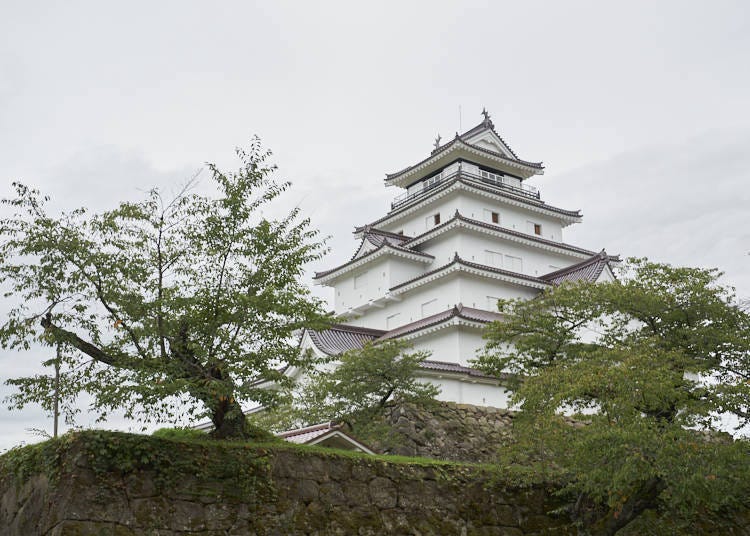 Tradition is deeply ingrained in the ancient Aizu district of western Fukushima. Reflected today in its picture-perfect rural villages, unique cuisine, and abundant sake, Aizu is where Japanese travelers go to reconnect with their ancestor's culture.

Aizu overflows with rare protected cultural properties and unique sights. The entire region is considered one of Japan's most precious and flawless treasures. Largely unexplored by international visitors, our recommended way to travel the area is through the Japan Heritage route of the Aizu 33 Kannon Pilgrimage. Let's explore, eat, and drink our way through Aizu!
Naruko Onsen: Miyagi Japan's Famous Healing Hot Springs Town!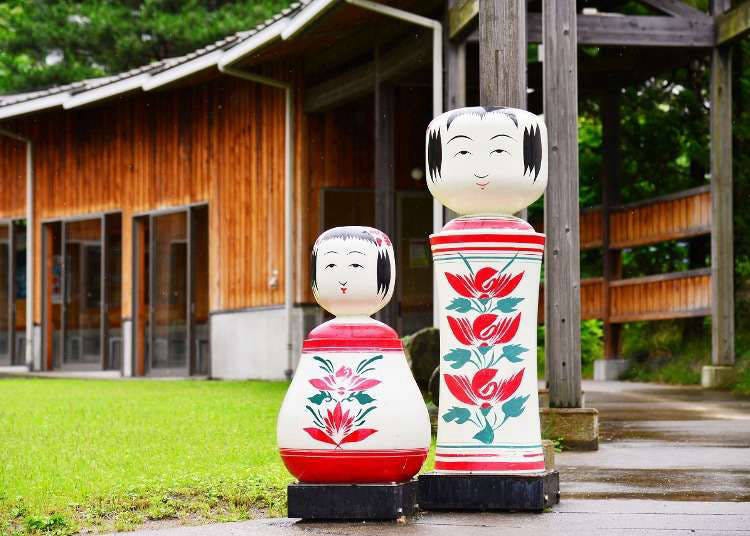 Of the ten qualities of hot springs, known as onsen in Japan, the waters of Naruko Onsen embody eight of them - a rare treasure indeed!

Boasting five hot springs in total, Naruko Onsen is one of the most renowned onsen spots in the Tohoku area. In addition to its pristine water and charming architecture, Naruko also boasts a rich tapestry of shops, restaurants, and other sightseeing spots to enjoy. In this article, we step into the hot springs of Naruko Onsen while also exploring five other local gems to make the most of your trip!
Zao Onsen: Snow Monsters and Fairytale Landscapes in Japan's Winter Paradise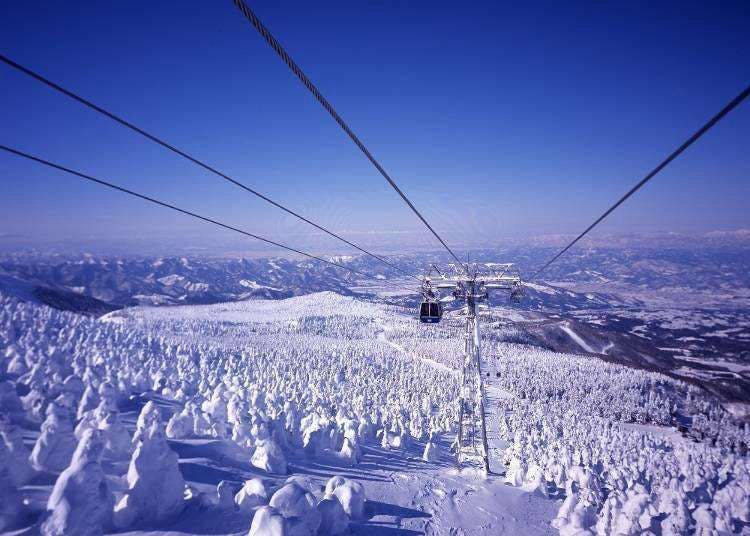 Zao Onsen is one of Japan's most amazing natural wonders. Boasting 1,900 years of rich history, its majestic scenery is second to none.

While the area can be enjoyed year-round, the incredible natural 'frozen trees,' which are said to resemble terrifying snow monsters, make winter the best time to visit Zao Onsen! Bathing in the outdoor hot springs surrounded by Yamagata's notoriously deep snow after a day of skiing brings satisfaction like nothing else! Check out our comprehensive guide for more action-packed Zao Onsen itinerary ideas here!
As we've hopefully demonstrated, the villages of Tohoku are a special kind of beautiful! Dotted by mineral-rich onsen, surrounded by history, and full of delightfully charming buildings and homes, these villages need to be seen to be believed!
Written by: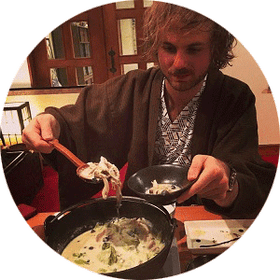 *This information is from the time of this article's publication.
*Prices and options mentioned are subject to change.
*Unless stated otherwise, all prices include tax.