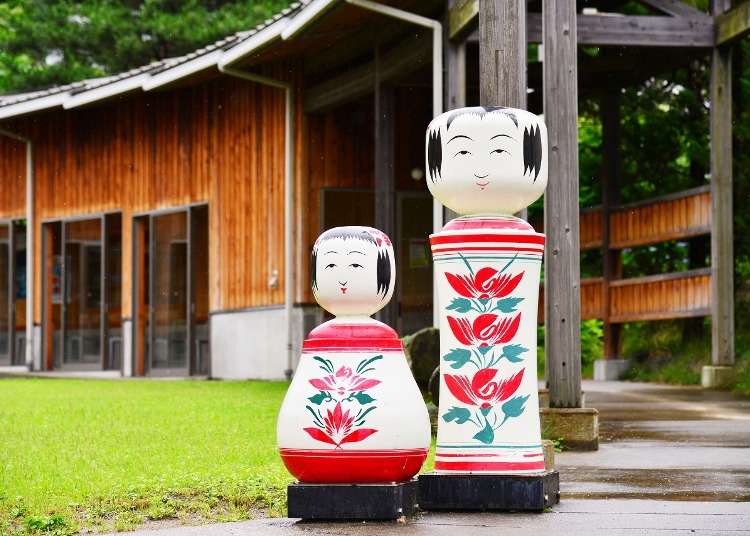 Naruko Onsen has not just onsen facilities, but souvenir shops, restaurants, and other sightseeing spots as well.

Of the ten qualities of hot springs, also known as onsen, in Japan, the waters of Naruko Onsen embody eight of them - a rare treasure indeed. Including Naruko Onsen and Nakayamadaira Onsen, there are five hot springs in total, and this area is one of the more well-known onsen spots in the Tohoku area.

In this article, we'll be taking a look at the various hot springs in Naruko Onsen, and picking up on five places to visit in the area.
What kind of place is Naruko Onsen? How do you access it?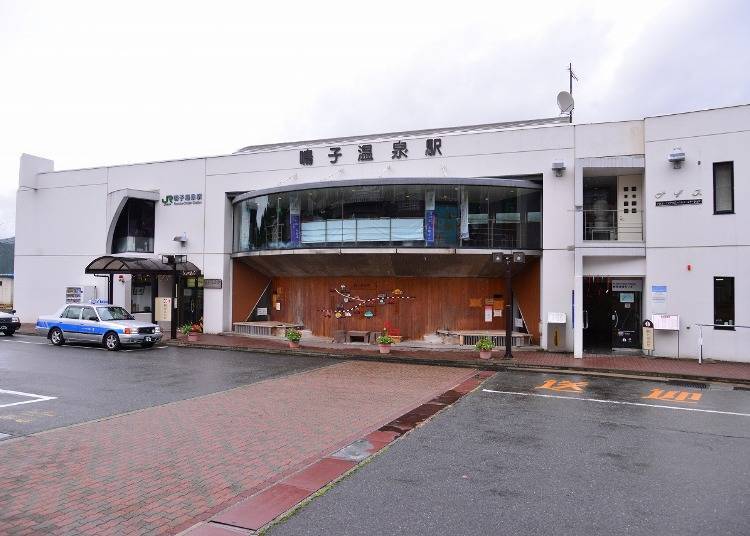 Naruko Onsen is in the inland northern part of Miyagi Prefecture, and is a tourist region spread across the mountains. From Tokyo, you can reach the area via bullet train and local trains in about three hours.

Along with Miyagi Prefecture's Akiu Onsen and Fukushima prefecture's Iizaka Onsen, this is one of the representative hot springs of the Tohoku region. There are five hot springs with their own accommodations and sightseeing spots, including Naruko Onsen, Higashinaruko Onsen, Kawatabi Onsen, Nakayamadaira Onsen, and Onikōbe Onsen.

Naruko Onsen can be conveniently accessed by train. From JR Sendai Station, take the Tohoku Shinkansen for 15 minutes, and change trains at Furukawa station onto the Rikūto line. You'll arrive at your destination in around 43 minutes.

To reach the other hot springs, you can take a train from Naruko Onsen, and each one is about three to ten minutes away. To reach Onikōbe Onsen, you can take the Ōsaki City Bus from Naruko Onsen for 30 minutes.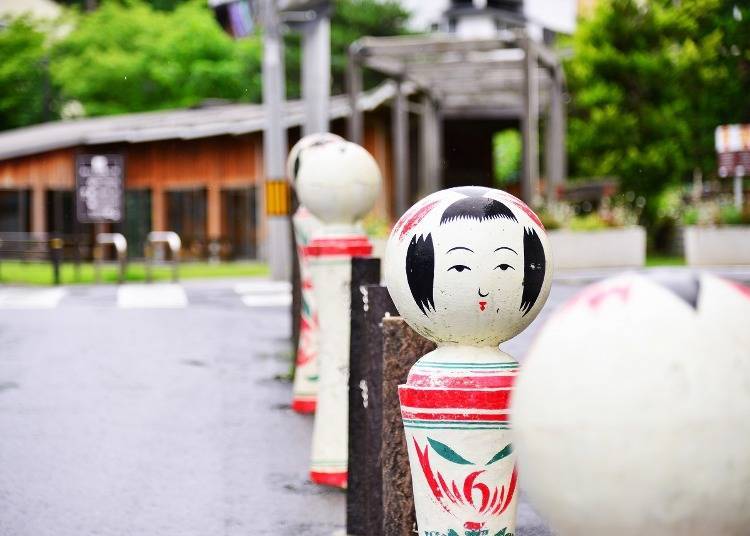 At "Kokeshi-no-Sato" in Naruko Onsen, you can meet adorable Kokeshi dolls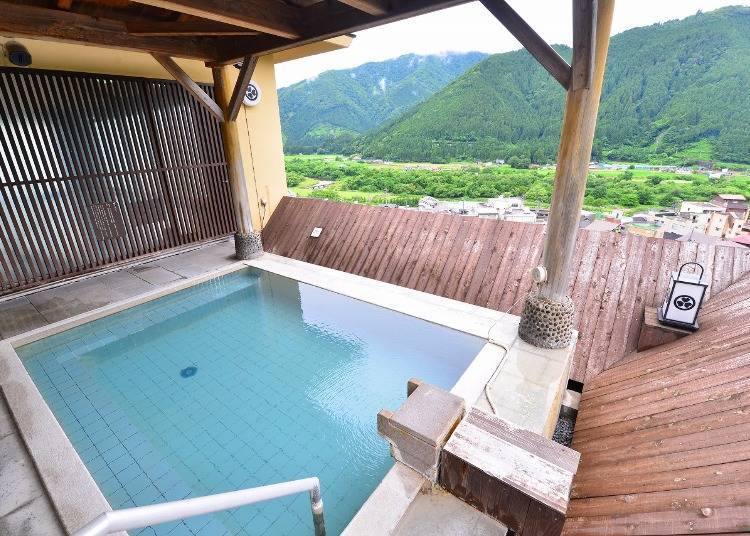 Naruko Onsen is unique as an onsen town with hot spring waters that exhibit eight of the ten qualities of hot springs in Japan. From bicarbonate springs, which are great for the skin, to sulfur springs that do wonders for aches and pains, there are over 400 sources for the springs here.

As such, this place has been known as the Mecca of hot springs since olden times, when people would take extended visits to heal their bodies in the waters.
Two items that will let you enjoy Naruko Onsen at special prices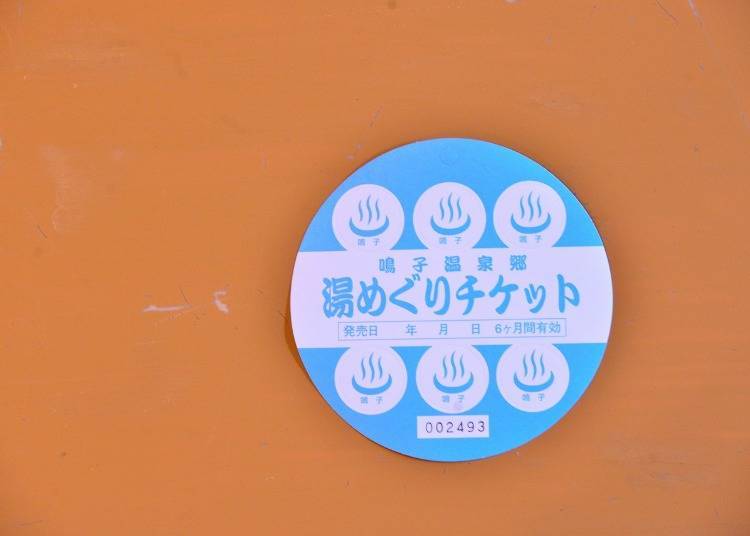 「湯めぐりチケット」1,300円(税込)。こけし木札付きは1,650円(税込)で販売
We'll be introducing two items that will allow you to enjoy Naruko Onsen at special prices.

The first is the "Yumeguri Ticket," at 1,300 yen (with tax), a set of six stickers that you can use to enter the hot springs in place of cash. The version that comes with a wooden kokeshi doll charm costs 1,650 yen (with tax). At the reception of each facility, you exchange a set number of stickers for entering the hot springs.

Besides the shared baths, you can use these stickers at hot springs that accommodate day trips as well, without staying overnight. Costing slightly less than the standard entry fee is one of its merits.

The second is the "Geta-tegata," which costs 100 yen (with tax). From information centers, you can get the "Karakoro Map", which shows you shops and restaurants that provide special perks or discounts.

Both the "Yumeguri Ticket" and "Geta-tegata" can be purchased at Naruko Onsen station's Tourism and Ryokan Information Center.
Naruko Tourism and Ryokan Information Center

鳴子観光・旅館案内センター

Address

2-1, Naruko Onsen Yumoto, Ōsaki-shi, Miyagi-ken, 989-6823

Phone Number

0229-83-3441

Business hours: 8:30 a.m. to 6:00 p.m.
Open year-round
3 hot springs you have to visit!
Of the five hot springs here, we've picked out three that you should visit.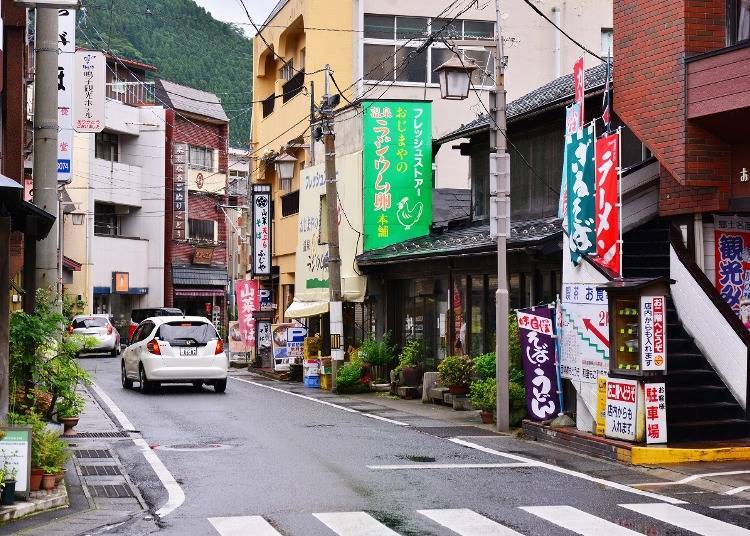 The hot springs town around Naruko Onsen is lined with shops.
First up, is the proverbial entrance to the hot springs of the region, Naruko Onsen. The hot springs town around it has soba shops, coffee shops, and other eateries, and souvenir shops selling kokeshi, a traditional craft. For those staying over, everything from modern hotels to refined wooden ryokan, or traditional Japanese inns, are available. Besides two charming public baths, there's a free hand spa available too, allowing you to enjoy the spring waters with ease.
Ryokan Ohnuma, situated in Higashinaruko Onsen
Higashinaruko Onsen is three minutes away from JR Naruko Onsen station by train. A hot spring that is rich in history, this onsen was frequented by the Date clan, the feudal lord of Sendai, as a place to heal, and the bicarbonate waters of the springs here are great for the skin as well.

From Naruko-Goten-Yu station, there are eight onsen hotels within a ten-minute walk. One of these is Ryokan Ohnuma, which offers a minimum three-day plan that allows you to experience an extended stay. Though there are variations with each plan, the regular onsen plan has breakfast, dinner, and futons provided for you. However, for those looking to stay long-term to heal, meals and futons have to be prepared by the guests themselves. When staying at Ryokan Ohnuma under this plan, you can soak in the hot springs while healing your body at your own pace.
Address

34, Narukoonsenakayu, Osaki-shi, Miyagi, 989-6811
View Map

Nearest Station

Naruko-goten-yu Station (Rikuuto Line)
5 minutes on foot


Phone Number

0229-83-3052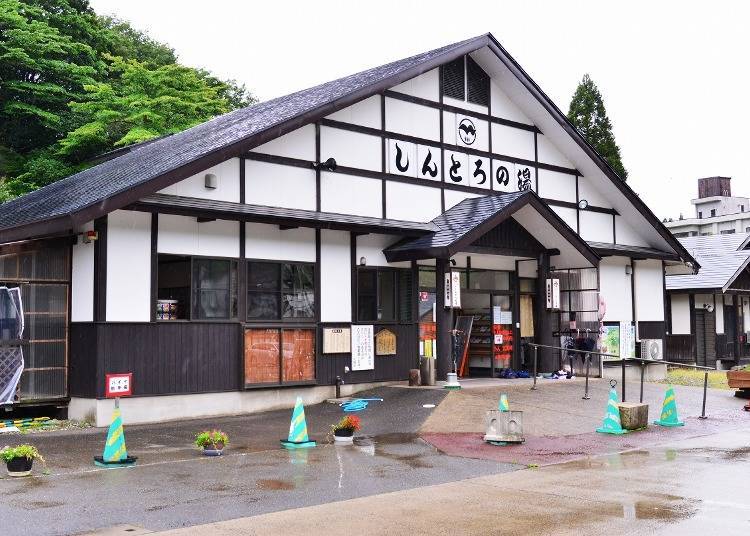 "Shintoro-no-Yū," a public spa where you can enjoy waters piped directly from the hot springs
Nakayamadaira Onsen, surrounded by an abundance of nature, has five different types of hot springs for you to enjoy. From JR Naruko Onsen Station, take the train for seven minutes to arrive at Nakayamadaira Onsen Station, which is a fifteen-minute walk away from Shintoro-no-Yū, one of the more famous public baths in Nakayamadaira. There are a variety of spring waters in Nakayamadaira Onsen with various effects on the skin, and it's known as the "springs of beautiful skin" for its wonderful effects on your skin.

One of the famous sightseeing spots in Nakayamadaira is a five-minute train ride away, in Narukkokyō, a place famous for its autumn foliage. In autumn, the beautiful views of the gorge painted in red and gold draws numerous tourists.
Head off to Naruko Onsen's hot spring town to find local goods and specialties
Naruko Onsen has the largest number of shops available. After taking a soak in the springs, let's take a look around the onsen town for souvenirs and local delicacies.
Front: Naruko matchsticks (220 yen, without tax); Right: Kokeshi matchsticks (180 yen, without tax); Back: Kokeshi chopstick holders (250 yen each, without tax)
Maruzen is a souvenir shop right next to JR Naruko Onsen Station, and sells local handicrafts, such as kokeshi dolls, and other goods featuring kokeshi as a motif. From masking tape to matchsticks, to items printed with kokeshi, the items are charming indeed. The kokeshi goods at Maruzen tend to be smaller and lighter in size, making them easy to carry around, and before you know it, you'll find yourself having purchased way more than you expected.
まるぜん

Address

Yumoto-109-1 Narukoonsen, Ōsaki, Miyagi 989-6823 Japan

Phone Number

0229-83-2202

Business hours: 8:00 a.m. to 7:00 p.m.
Opens year round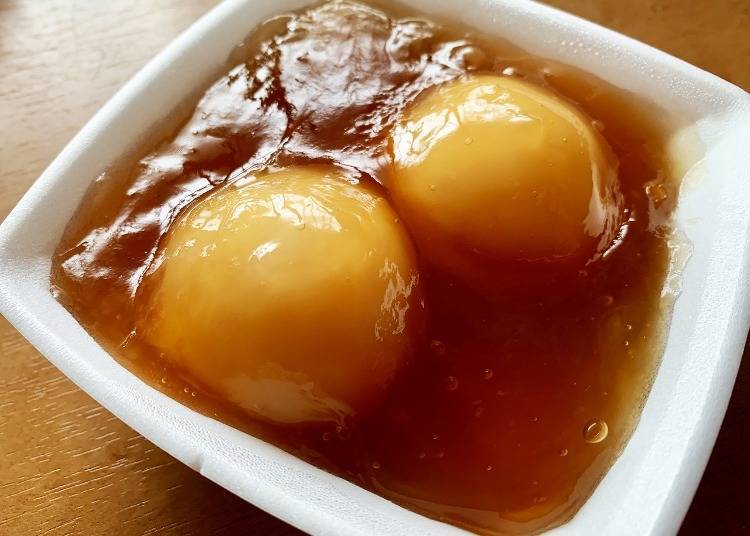 A two-minute walk away from JR Naruko Onsen Station is the traditional Japanese sweets store with a long history, Mochidokoro Fukase, where you can get Japanese-style sweets that are perfect as souvenirs.

The most famous item on their menu is the "Kuri Dango," chestnut sticky rice balls. The first-generation shop owner designed this food to be a local delicacy for hot springs guests, and they're now being sold at two for 380 yen (without tax). The sweet chestnuts are steamed and wrapped in sticky mochi, and a sweet sauce made with a base of shoyu is drizzled over. The dish has to be eaten on the day it was made. The shop has an in eat-in space as well, but as part of measures to prevent the spread of Covid-19, it is currently not in use.
餅処深瀬

Address

24-2, Naruko Onsen Yūmoto, Ōsaki-shi, Miyagi-ken, 989-6823

Phone Number

0229-83-2146

Business hours: 8:00 a.m. to 6:00 p.m., or until the Kuri Dango are sold out
Opens year round
To get a taste of Naruko, try out these two shops!
In Naruko Onsen's onsen town, you can satisfy yourself with great gourmet food too. We'll be introducing two recommended shops.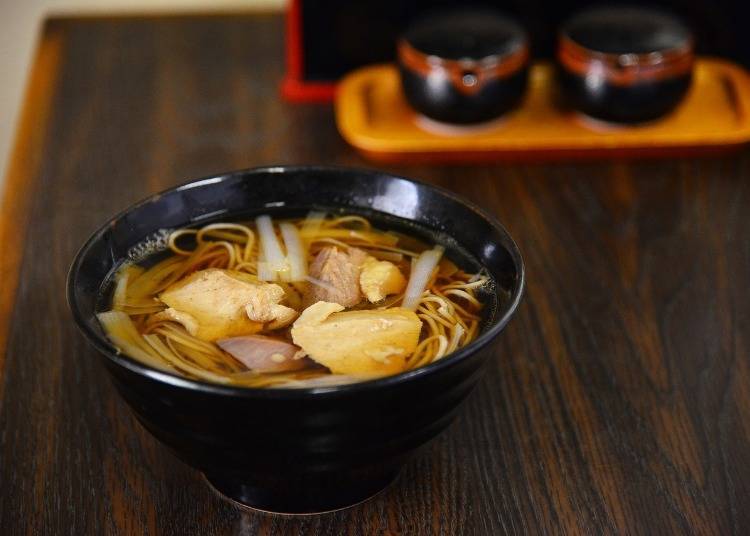 If you're looking for lunch, Sobadokoro Kobana is just a three-minute walk away from JR Naruko Onsen Station. With a hundred years of history spanning three generations, the "Chicken Nanban," at 800 yen, is their signature item.

Made using locally raised chickens, the thigh and breast meat of the chicken is covered in toppings, and is a recipe created by the first-generation owner. Made using free-range chickens, the springy texture of the meat is its draw. Amongst foreign visitors, the "Tenzaru" set, of soba with prawn and shiitake mushroom tempura, is popular, and costs 1,150 yen (with tax). Menus in English, Chinese, and Korean are available too.
そば処 小花

Address

87, Naruko Onsen Yūmoto, Ōsaki-shi, Miyagi-ken, 989-6823

Phone Number

0229-83-2126

Business hours: 11:00 a.m. to 9:30 p.m.
Opens year round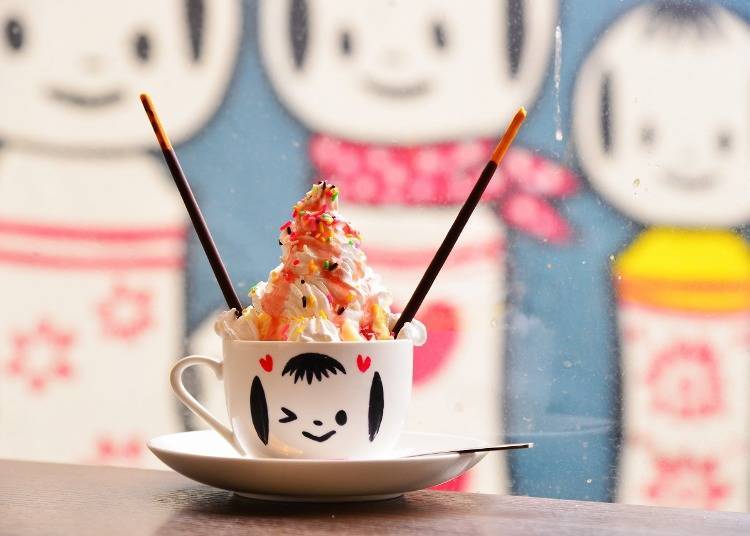 For tea time, the café "Maruyu," right in front of JR Naruko Onsen Station, is recommended. One popular menu item is the "Kokeshi parfait," a parfait filled with fresh cream and ice cream in a cup with a kokeshi drawn on it, for 605 yen (with tax). There are five different expressions available. As this cup is an original of the shop, you can't find it anywhere else.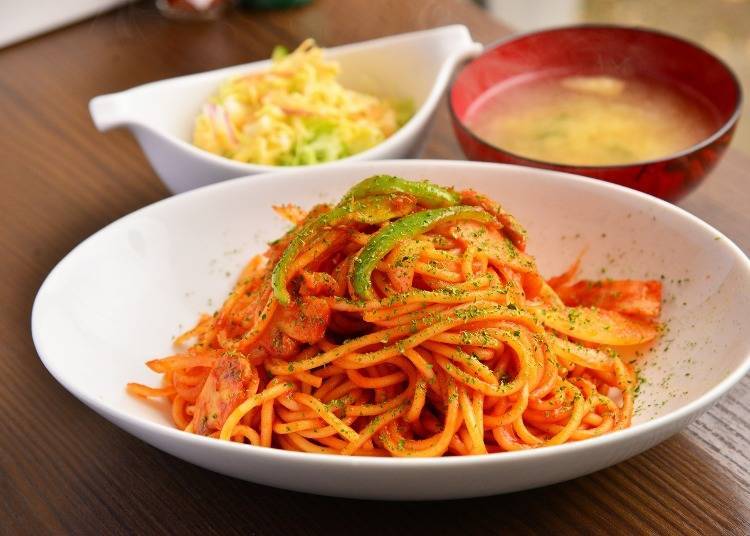 If you're here for a light meal, the "Mukashi-natsukashi Neapolitan," at 880 yen (with tax), is the right choice for you. The tasteful sauce, with its unique flavor, is made with apples, tomatoes, and wine, for an all-rounded and sweet flavor. The combination of the unique flavor with the chewy pasta makes for an unbeatable pairing.
喫茶まるゆ

Address

2-1, Naruko Onsen Yūmoto, Ōsaki-shi, Miyagi-ken, 989-6823

Phone Number

0229-82-2233

Business hours: 9:00 a.m. to 4:30 p.m.
Opens year round
Sakurai Kokeshi: Try drawing you own Kokehsi doll!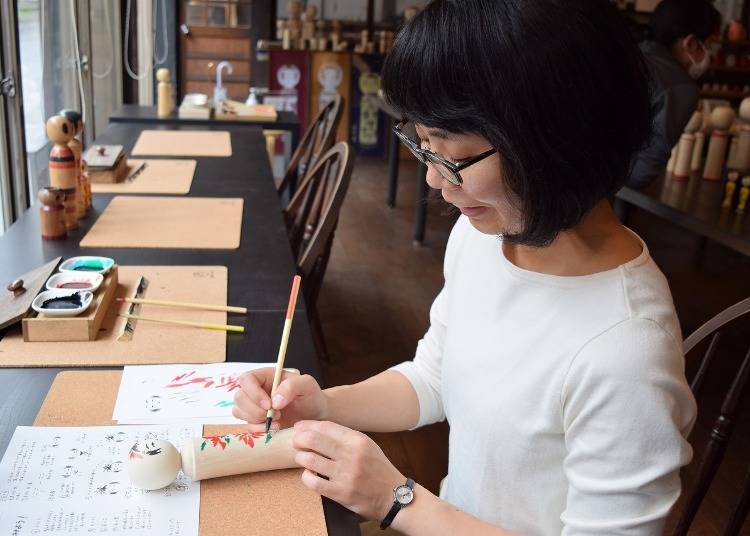 With a gentle smile and a restrained bodice, the "Naruko Kokeshi" is drawn with the image of elegant chrysanthemums. When you turn the head, you can hear a squeaking sound too.

A three-minute walk away from JR Naruko Onsen Station is Sakurai Kokeshi, which makes and sells Kokeshi dolls. The workshop here also accommodates groups of up to four for a kokeshi drawing experience, no reservations needed.

From the designing to actual painting, about thirty minutes is required. The completed piece can be brought home on the day itself.
桜井こけし店

Address

26-6, Naruko Onsen Yūmoto, Ōsaki-shi, Miyagi-ken, 989-6823

Phone Number

0229-87-3575

Business hours: 9:00 a.m. to 5:30 p.m.
Price: 1,800 yen (without tax) for kokeshi drawing workshop
Opens year round
From healing hot springs to drawing kokeshi dolls, you can enjoy Japan's onsen culture at Naruko Onsen. You can fulfill yourself with both souvenirs and gourmet food, so why not refresh yourself here?

Text by: SHOE PRESs
Information is current as of July 2020.
*This information is from the time of this article's publication.
*Prices and options mentioned are subject to change.
*Unless stated otherwise, all prices include tax.