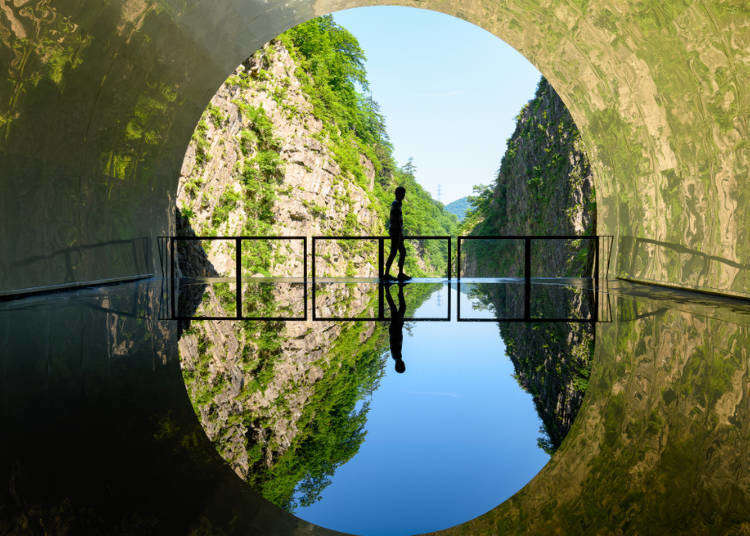 If you're a nature lover, Niigata sightseeing needs to be at the top of your bucket list! Niigata is the fifth largest prefecture in Japan. Known for its scenic mountains and beautiful rice fields, it is situated on the Sea of Japan.

Here you'll enjoy the many magnificent nature spots such as Kiyotsu Gorge and the rice paddy terraces. Known for being snowy, it is very popular with skiers in winter.

Niigata is also known for producing some of the best sake in Japan, many of which you can try at the local restaurants.
What Kind of Place is Niigata?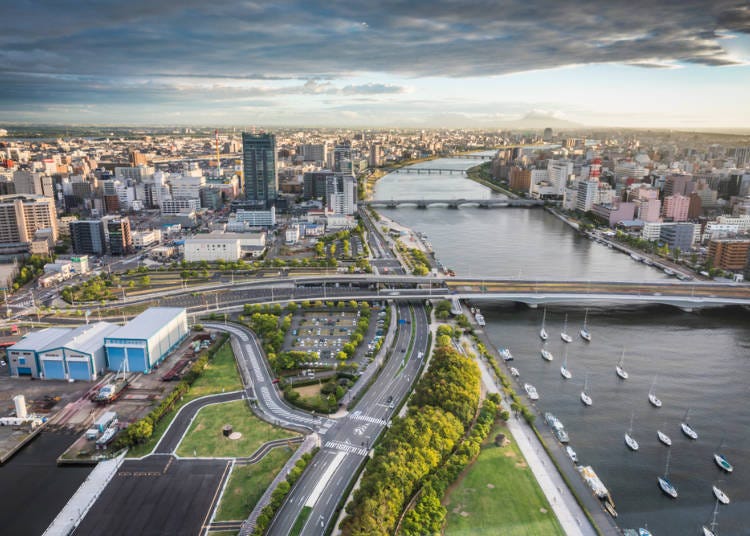 Niigata is a large city with a population of about 2.22 million, located about two hours from Tokyo via Shinkansen.

The most convenient way to get to the main Niigata sightseeing spots is to take the Joetsu Shinkansen from Tokyo Station to Niigata Station. If traveling from Niigata Airport, take the bus to Niigata Station (about 25 minutes).

Niigata City, the center of the prefecture, is home to many modern commercial facilities and historic buildings, including a museum opened to preserve an old mansion built in 1887.

There are plenty of restaurants and souvenir shops, making it an ideal area for food and shopping. The suburbs are dotted with markets that handle fresh seafood, as well as superb scenic views spots with beautiful natural landscapes.

There is also a remote island nearby called Sado Island, where you can enjoy even more unique sightseeing spots including the Kanayama Ruins and the "tarai-bune" (tub-boat).

Famous Niigata Sightseeing Spots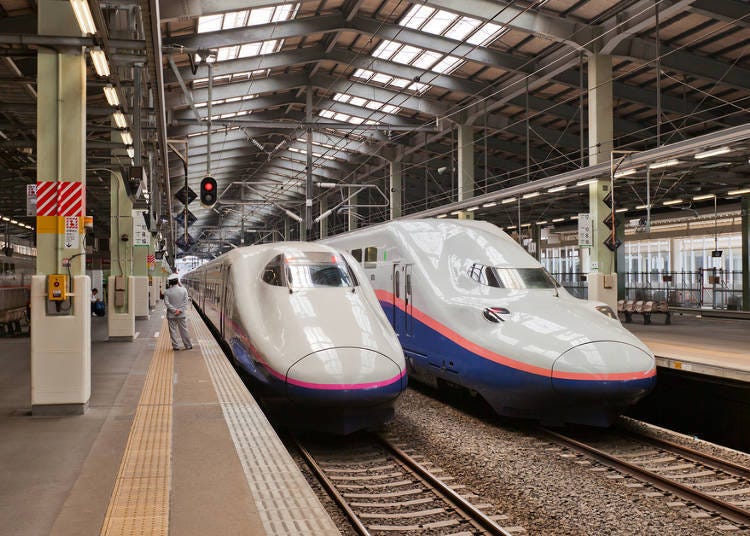 Most Niigata sightseeing areas can be accessed by train from Niigata Station, however, there are many other places worth seeing that may be easier to get to by taxi or bus from the nearest station. Please be sure to check routes and schedules in advance. There are also plenty of rental car shops around Niigata Station.

To get to Sado Island, head to Niigata Port from Niigata Station by bus, then to Ryotsu Port by boat. A bus or taxi is recommended for getting around the island. The taxi company Okesa Kanko Taxi (Okesa Sightseeing Taxi) on the island is equipped with in-car Wi-Fi and also accepts payments via smartphone.
1. See the breathtaking Kiyotsu Gorge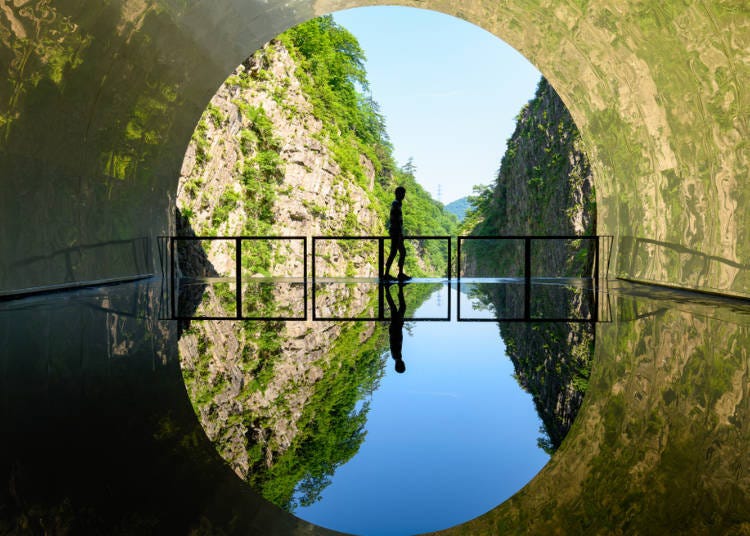 Kiyotsu Gorge is known as one of Japan's Three Great Canyons, along with Kurobe Gorge in Toyama and Osugi Valley in Mie Prefecture. In 1941, it was also selected as the most beautiful scenic spot in Niigata. The huge V-shaped canyon expresses the beauty of the four seasons, with fresh greenery in the spring and red-dyed trees in autumn.

It is recommended to take a walk through the Kiyotsu Gorge Tunnel. There are three observatories located along the 750-meter long tunnel, as well as spots where you can learn about the nature of Kiyotsu Gorge through images.

The Panorama Station at the end of the tunnel is one of this spot's main attractions. Stretched across the floor is an artistic image designed to resemble the surface of the water in the gorge reflecting the surrounding natural landscape.
清津峡

Address

Koide, Tokamachi Shi, Niigata Ken, 949-8433
2. Gaze out at the Hoshitoge Rice Terraces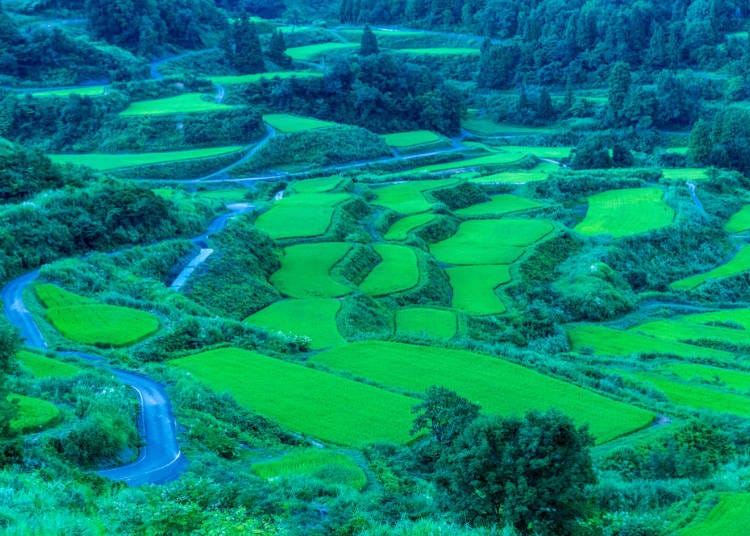 Paddies and terraced rice fields (called tanada) are carved into the mountains and valleys like staircases. The Hoshitoge Rice Terraces, located in Tokamachi, is is said to have one of the best views in the city.

Tourists from both inside and outside the country visit to see the nearly 200 rice paddies that make up these amazing views.

The best time to come see them is from around the end of March to June (after the snow melts), and from October to November. These times are when the rice fields are filled with water, reflecting a mysteriously beautiful views of the rising and setting sun, and even the early morning sea of clouds, depending on the day's weather.

Keep in mind, rice terraces are privately owned, so please be considerate, don't trespass, and take any trash with you.
星峠の棚田

Address

Toge, Tokamachi Shi, Niigata Ken, 942-1351
3. Visit Sado Island - Japan's 'Island of Exile'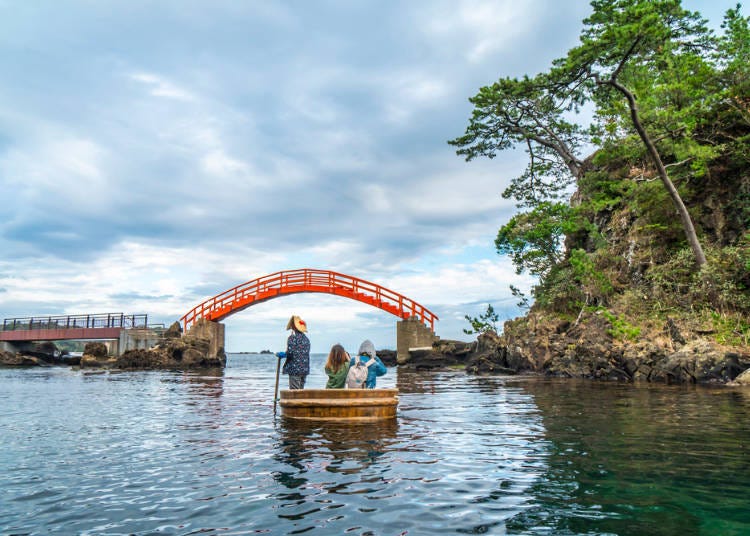 Sado Island is a remote island located in the western part of Niigata Prefecture. There are various sightseeing spots on the island, including Toki-no-Mori Park, where you can see the "toki" (Japanese crested ibis), a bird which has been designated as a natural monument of Japan, as well as the Sado Kinzan gold mine ruins, which was discovered in 1601. Sado is also known for its unique activities, such as riding the "tarai-bune," a wooden, tub-like boat once used for fishing.

You can get to Sado Island from Niigata Port via jetfoil (approx 1 hr) or car ferry (approx 2 hr 30 min) to Ryotsu Port. You can use the regularly-scheduled sightseeing bus, Niigata Kotsu Sado, to get around the large island.

Also, in Sado, various measures are in place to prevent Covid-19 from spreading so travelers can enjoy visiting with peace of mind. Have a look at the video to see more.
Delicious Niigata Food

Niigata most famous local specialty is seafood which is found in abundance thanks to their rich seas, such as Nanban shrimp, Sado Kanburi, and the wintery red snow crab.

There are many restaurants around Niigata Station and Furumachi, Niigata City, including plenty of famous sushi and sashimi shops. Local dishes such as sasa-dango, hegi-soba, and noppe-jiru soup are very popular and all make great souvenirs.
4. Get fresh Niigata seafood along Teradomari Fish Market Street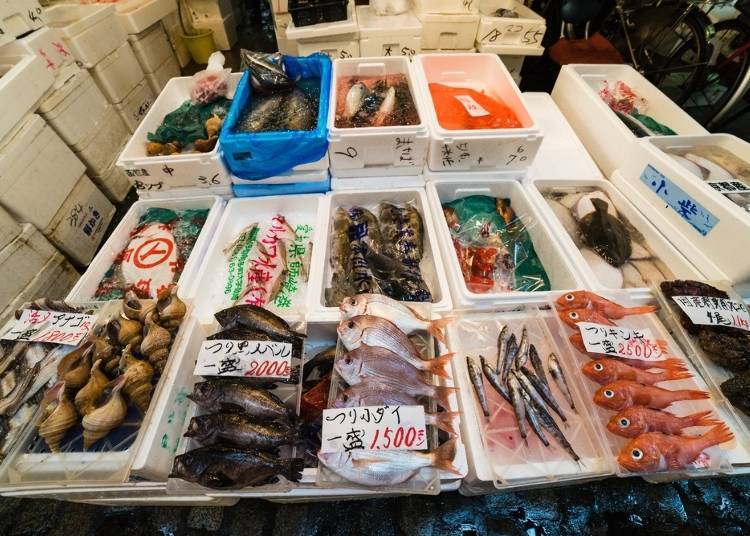 For the best local Niigata seafood, we recommend checking out Teradomari Fish Market Street. Fresh fish line the national highway, drawing in crowds of shoppers every day. The cafeteria has many shops which include menus such as seafood bowls and set meals, all made with fresh seafood. Shops tend to get particularly crowded on weekends, so be sure to take that into consideration when planning a time to visit.

For take-out, our recommendation is "Hama-yaki," a skewer dish of squid, scallops, and fish. They are cooked right on the spot, so enjoy the warmth s you wait.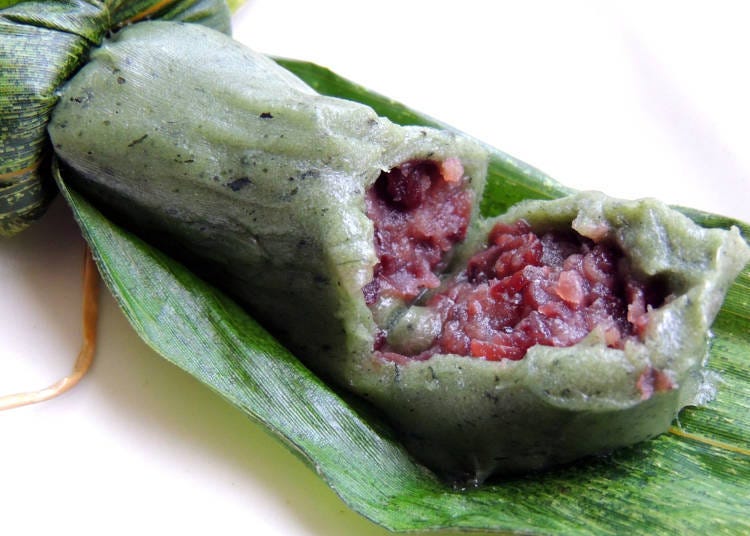 Sasa-dango is a Japanese confectionery, and one of Niigata's signature dishes, made from dango (Japanese rice flour dumpling) mixed with wild grass and mugwort, wrapped in bamboo leaves, also known for its pleasant aroma. The dango filling is made with a mildly sweet red bean paste. Niigata city is dotted with dango shops where you can try these local sasa-dango. They are also available at Tanakaya Honten Minato Kobo, so be sure to stop by during your visit and try them out!
Souvenir Shopping in Niigata
Sake is an essential part of Niigata souvenirs. Because there are sake breweries throughout the prefecture, there are also plenty of sake shops. The confectionery shops also have a wide variety of rice-cracker snacks including Senbei and Arare, which are made from Niigata's famous rice.
6. Sample some of the refreshing local Niigata sake
Niigata is one of the top sake producers in Japan, with the highest number of breweries in the country and ranked third only after Hyogo and Kyoto. It offers a wide variety of delicious local sake, sold throughout liquor stores and supermarkets throughout the prefecture. You can sample over 90 different kinds of local sake at a reasonable price, perfect for looking your favorite one.
7. Snack on "Kameda no Kaki-no-Tane" from Kameda Seika
This snack is a popular, crunchy rice confectionery with a hint of spiciness, and are perfect accompaniments to a glass of sake. There are a variety of different types available, and they all make fun souvenirs too.
8. Indulge in Mandai Taiko from Osaka-ya
This treat is a baked, soft cookie-dough confectionery with a delicious cream center. You can also try the seasonal product, Mandai Taiko Le Lectier Cream, with a cream filling made with Niigata local pear brand, La Lectier.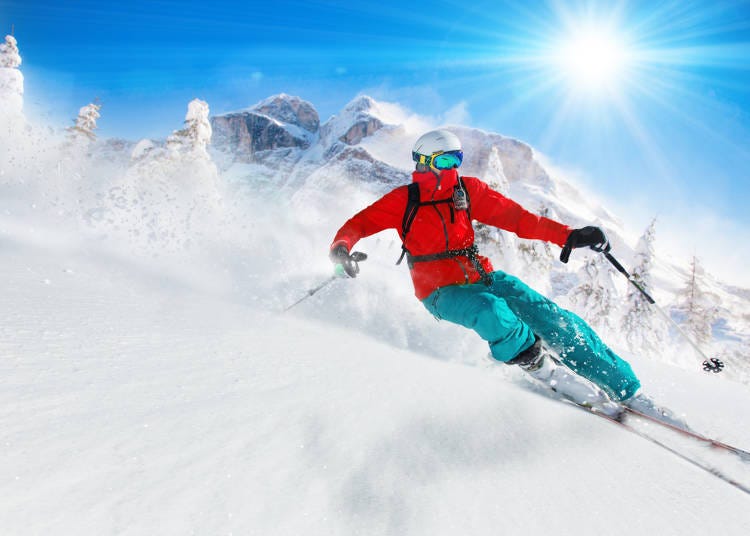 Winter in Niigata: Events, Attractions, and a Word of Caution

Winter fun in Niigata is all about snow, snow, snow. Every year, many tourists visit the area's mountain ski resorts. One of Niigata's unique appeals is that there are plenty of snow-related events that take throughout the season, including a ski resort with a fireworks display you can watch from the slopes, so you can enjoy Niigata's winter all the way into the night.
10. Enjoy winter fun at Naeba Ski Resort
Naeba Ski Resort Is one of the most popular ski resorts in Japan. Its vast slopes have two snow parks with 21 courses that range in level from beginner to advanced. It is also known for its high quality powder snow and high altitudes. From late December to late March, you can enjoy the park at night, and on Saturdays, Sundays, and holidays, you can even see fireworks.
Address

Mikuni, Yuzawa-Machi, Minami Uonuma-Gun, Niigata -Ken 949-6292, 949-6292
View Map

Nearest Station

Tsuchitaru Station (Joetsu Line)
40 minutes by bus


Phone Number

025-789-4117

Reserve a Lift ticket in advance

[Advance] Prince x Tokyu x NSD Multi-Resort Premium Lift ticket

1-Day Ticket

Adult

Weekday

The ticketing website is available only in Japanese. Please use a translation plugin to view it in your language.
Check with our partner site as the latest rates, details and conditions may vary.
11. Tokamachi Snow Festival
The Tokamachi Snow Festival is a snow-themed event held every year around mid-February and lasts for three days. During the festival, you can see snow sculptures built by the locals displayed throughout the city, along with some spectacular winter scenery. There are also spots where you can play in the snow, as well as try local dishes, so be sure to take full advantage of all Niigata has to offer.

Niigata is known as one of the areas that receive the most snowfall in Japan. The mountainous areas tend to get especially heavy snowfall, however, coastal areas, such as Niigata City, are known to get much less. Nonetheless, please be sure to wear proper footwear such as non-slip shoes and boots as the sidewalks can become slippery.
Text by: SHOE PRESs
Related Articles on Niigata
*This information is from the time of this article's publication.
*Prices and options mentioned are subject to change.
*Unless stated otherwise, all prices include tax.