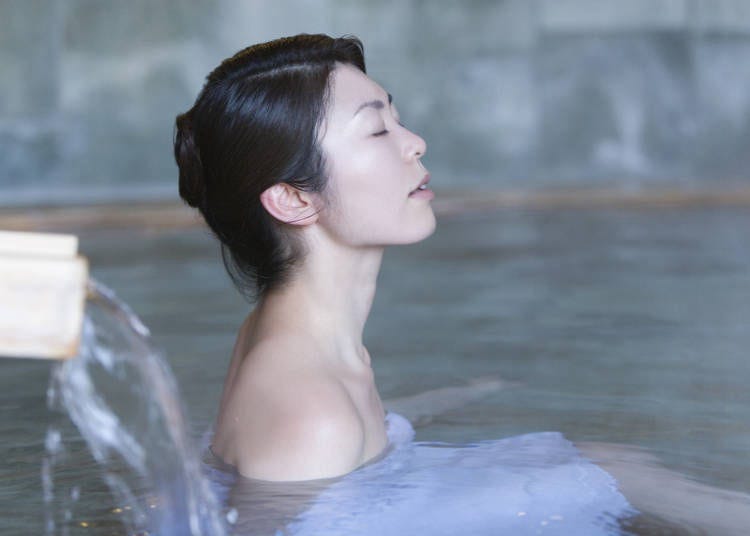 In Japan's northern region of Tohoku, onsen hot springs can be found in areas ranging from famous spots to isolated hot springs hidden in the mountains.

Each has its own memorable characteristics and you can soak your troubles away. But at certain Tohoku onsen, there are some hot spring culture and environments that surprise visitors from overseas. Here are 5 things that surprised international visitors at hot springs in the Tohoku region.

(The following are personal opinions of people who accepted our interview.)
1. Iizaka Onsen (Fukushima Prefecture): "Unbelievable! The Water is Crazy Hot!"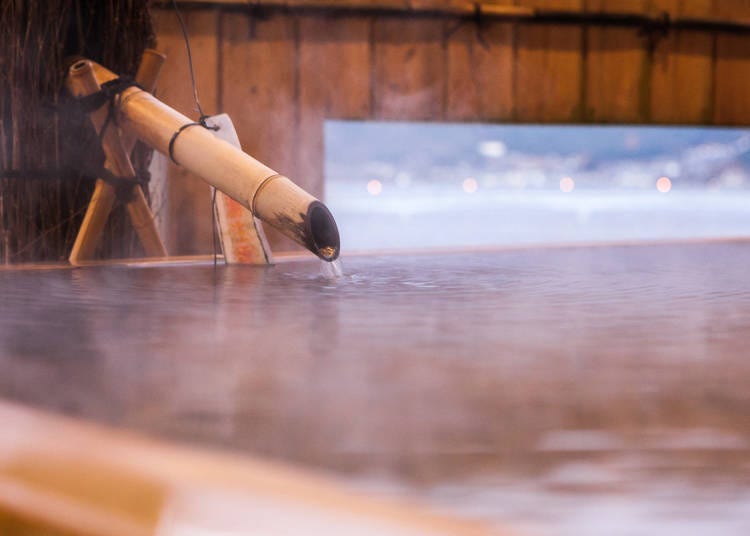 Image credit: Shutterstock
"Iizaka Onsen in Fukushima was so crazy hot; I couldn't stay in for 5 seconds. The locals said that it's not satisfying if it's not hot, and they seemed to dislike adding cold water. But they seemed to be enduring the hot water instead of enjoying it. Almost like it was a punishment!" (Malaysia/Male)

Iizaka Onsen is a historical Tohoku onsen hot spring that appears in Tohoku folklore. The region has hotels, inns, and many public bathing areas. The temperature is around 50 degrees Celsius, and the average Japanese person can only stay in for a few seconds! Even if it's too hot, the locals will insist that "it's not hot," which means it can be difficult to add cold water to cool it down. As a visitor, it's kind of tough to understand this "rule."
飯坂温泉

Address

Yuzawa Iizaka, Fukushima, 960-0201

Telephone: 024-542-4241 (Iizaka Onsen Kyokai & Iizaka Onsen Ryokan Kyodokumiai)
Hours: Communal bath 6:00 a.m. - 10:000 p.m. *for day-trip baths, please check with individual lodging facilities
Price: Adult from 200 yen, day-trip baths from 300 yen
Closed: unscheduled
2. Sukayu Onsen (Aomori Prefecture): "I Thought it Was a Pool! But...Mixed Bathing?!"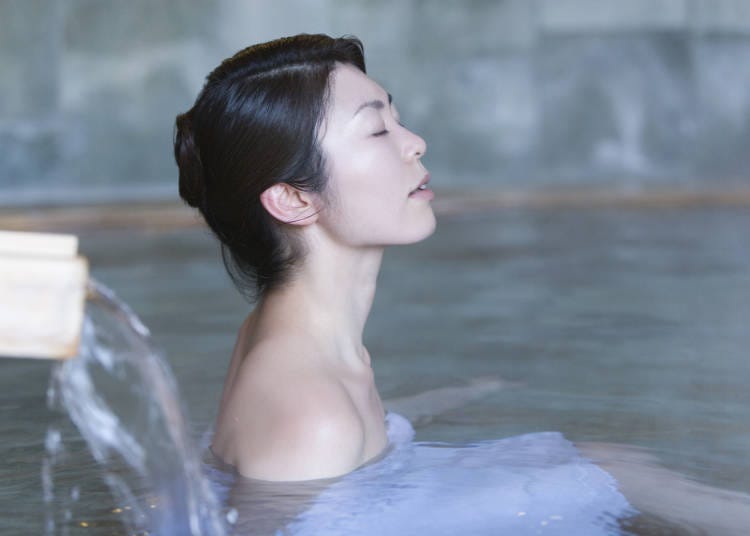 Image credit: Shutterstock
"You can feel Japan's history at Sukayu Onsen in Aoyama Prefecture. There is an old wooden inn in the mountains with a huge bath that looks like a pool. Normally it's mixed bathing, but we weren't very comfortable with it, so we decided to go during 'ladies' time.'" (Russia/Female)

Sukayu Onsen's "Hiba Sennin Furo" is about 364.46 square meters. The famous Tohoku onsen bath is made from Aomori Hiba (Thujopsis), and it has a fresh forest aroma.

It is normally mixed bathing, but for one hour from 8:00 a.m. to 9:00 a.m., it is ladies only. Also, if you are uncomfortable, they sell bathing clothes called "yuami-gi" for 1,000 yen. A bath this big is pretty rare, so we really recommend the experience.
酸ヶ湯温泉旅館

Address

Minamiarakawayama Kokuyūrin Sukayuzawa-50 Arakawa Aomori, 030-0111

Phone Number

017-738-6400

Hours: Day-trip baths "Hiba Senin Furo" 7:00 a.m. - 5:30 p.m. (Please exit the bath by 6:00 p.m.)
"Tamano Yu" 9:00 a.m. - 4:30 p.m. (Please exit the bath by 5:00 p.m.)
Price: Adult 1,000 yen, children 500 yen
Closed: Not scheduled
3. Goshogake Onsen (Akita Prefecture): "What is that Smell!? My Body Smells Like Matches"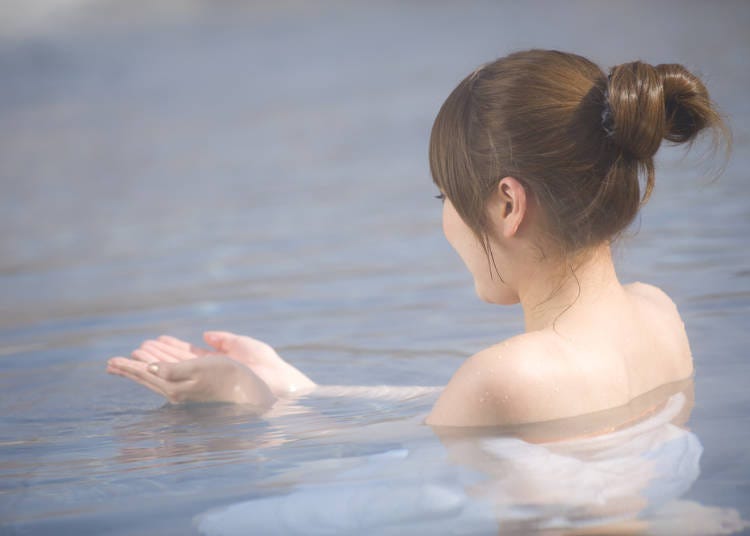 (Photo is for illustration purposes)
"Goshogake Onsen is near the summit of Hachimantai; it is a wild-looking inn where smoke whisps through the air, creating a fantasy scene. However, the smell of sulfur is powerful, and I guess I didn't wash my body carefully, and my shirt smelled like sulfur! My wife said that it felt like she was with a match the whole time. There were clear and cloudy hot springs, and each one had different effects on the body. I didn't know that hot springs were so interesting." (Indonesia/Male)

Goshogake Onsen opened around 300 years ago as a spa treatment facility. In Japan, spa treatments are called Toji; it is where you cook for yourself and bathe in the hot spring for an extended period to heal your wounds and injuries. It is said that Goshogake Onsen works on symptoms such as gastrointestinal disease, neuralgia, knee arthritis, rheumatism, and asthma.

Currently, they accommodate standard lodging and day-trips. A spa treatment to heal your body is always a good option. The spring quality is simple sulfur spring, and the smell of sulfur is very strong, and if it gets on your clothes, it will take multiple washes to remove it. Just make sure you don't wear your favorite outfits when you visit!
Address

Kumazawa, Hachimantai, Kazuno-shi, Akita, 018-5141
View Map

Nearest Station

Tazawako Station (Tazawako Line)
115 minutes by bus


Phone Number

0186-31-2221
Address

Kumazawakokuyurin, Hachimantai, Kazuno-shi, Akita, 018-5141
View Map

Nearest Station

Tazawako Station (Tazawako Line)
115 minutes by bus


Phone Number

0186-31-2221
4. Furofushi Onsen (Aomori Prefecture): "Amazing! The open-air bath is by the beach!"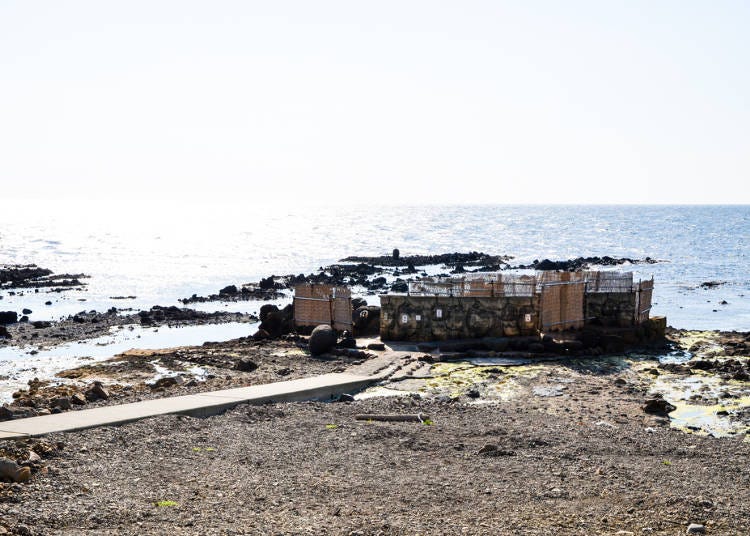 "My recent favorite Tohoku onsen is the Furofushi Onsen in Aomori Prefecture. The open-air bath is by the beach, and the open feeling is fantastic. Japanese hot springs can be found in such great spots!
When there weren't as many international visitors, Japanese people used to stare, and I was not too fond of it. But after living in Japan for so long, it doesn't bother me anymore. On the other hand, my Peruvian friend who has been living in Japan for many years said, 'I don't want to bathe with other people' and still hasn't been in a hot spring." (Chile/Female)

Furofushi Onsen is a famous Tohoku onsen hot spring with an open-air bath sticking out into the Sea of Japan. We particularly recommend it during sunset. They have mixed bathing and a ladies' bath area, so you don't have to worry about joining the opposite sex.
不老ふ死温泉

Address

Shimokiyotaki-15 Henashi Ukaura, Nishitsugaru-gun, Aomori 038-2327

Phone Number

0173-74-3500

Hours: Day-trip open-air bath by the beachside 8:00 a.m. - 4:00 p.m. (Reception until 3:30 p.m.) Ogon no Yu 8:00 a.m. - 8:00 p.m. (Reception until 7:30 p.m.)
Price: Adult 600 yen, children 300 yen
Closed: not scheduled
5. Ginzan Onsen (Yamagata Prefecture): "A Tohoku onsen that feels like you went back in time"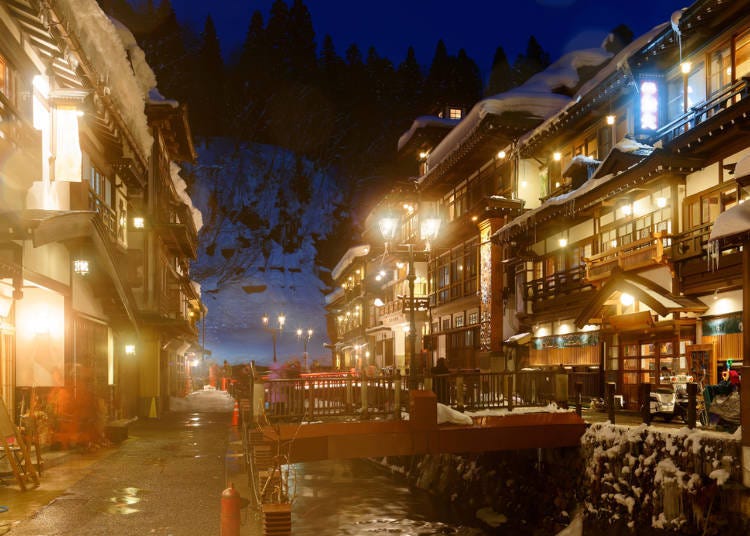 "Ginzan Onsen is a hot spring resort that feels like you went back in time, but the information at the hotels were displayed in English and Chinese, and they use QR code for audio guides. I appreciate the measures they take so foreigners can have a good time without much trouble. Usually, I travel with a friend who isn't fluent in Japanese, and she looks bored when I talk to Japanese people. However, since there are people who can speak English at the hotel and town, she looked happy since she could communicate with people!" (Indonesia/Female)

Many of the ryokan inns at Ginzan Onsen are of a Western-style wooden multi-story construction, but they have guest rooms with tatami (straw mat floors). Here you can experience the "Taisho Roman" (Taisho era culture) where Japanese and Western culture is blended.

Due to the aftermath of the 2011 Tohoku earthquake, the number of visitors dropped. Since then, they have focused on attracting foreign visitors, and it is now a popular Tohoku hot springs paradise for locals and travelers alike.
Address

Yamagata Prefecture Obanazawa City Yamagata Large Ginzan Shinhata, 999-4333
View Map

Nearest Station

Oishida Station (Ou Line / Yamagata Shinkansen)


Phone Number

0237-28-3933
Curious Surprises at Tohoku Onsen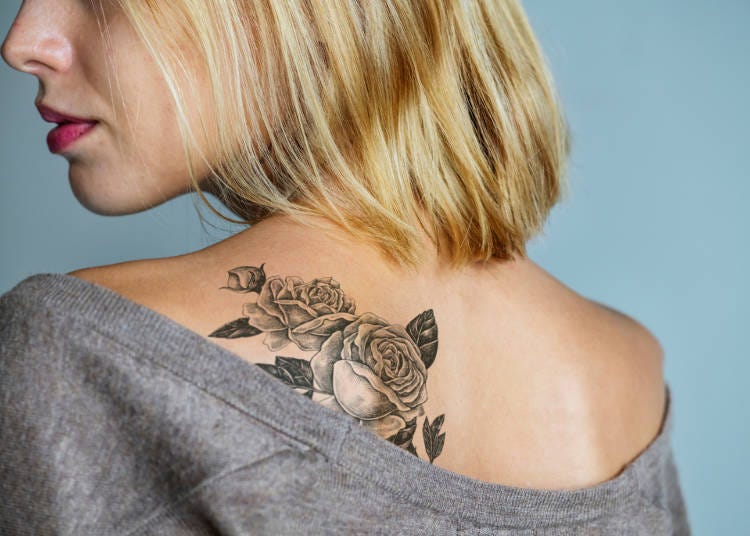 Hot springs have slowly become more accepting of international visitors. However, there are still people who are hesitant to make the visit, worrying about things such as: "I don't want to take off my clothes in a public area" (Pakistan/Male), and "It looks good, but I can't bring myself to do it because it's embarrassing" (Italy/Male).

Also, many said, "I have a tattoo, so I can't enter hot springs." (Including our Polish/Male interviewee.) The attitude towards tattoos in Japan is starting to change, so more Tohoku onsen hot springs may allow tattoos in the future. In fact, there are a few already around that you can visit!

Original Japanese text by Masakazu Yoshida
*This information is from the time of this article's publication.
*Prices and options mentioned are subject to change.
*Unless stated otherwise, all prices include tax.
Limited time offer: 10% discount coupons available now!