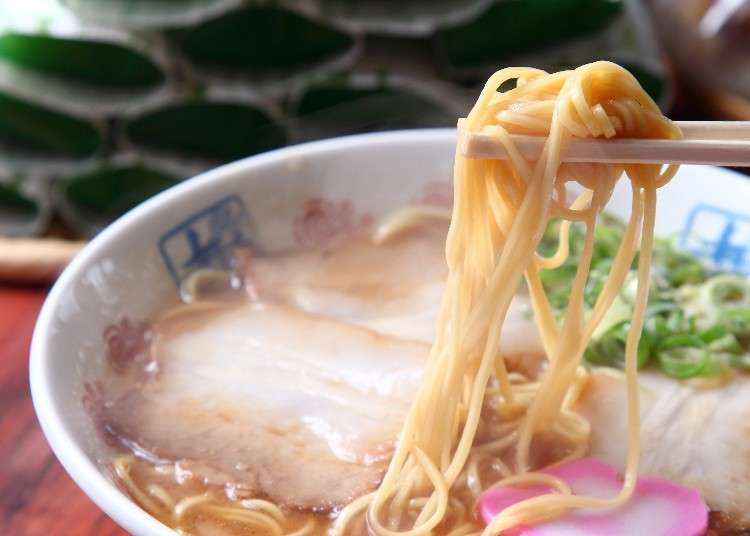 Wakayama ramen is a famous variety of Japan's beloved noodle dish. The soup that makes Wakayama ramen distinct is roughly divided into two types, each with devoted fans. One variety has a soy sauce base, while the other is a cloudy combination of pork bone and soy sauce called tonkotsu.

Many of Wakayama City's ramen shops have been in business for more than 50 years, and give customers the chance to enjoy the traditional flavors of the past. They also serve plenty of side dishes (like hayazushi and boiled eggs) worth trying. Here are five excellent ramen shops to try in Wakayama!
Background: Definitive local Wakayama ramen varieties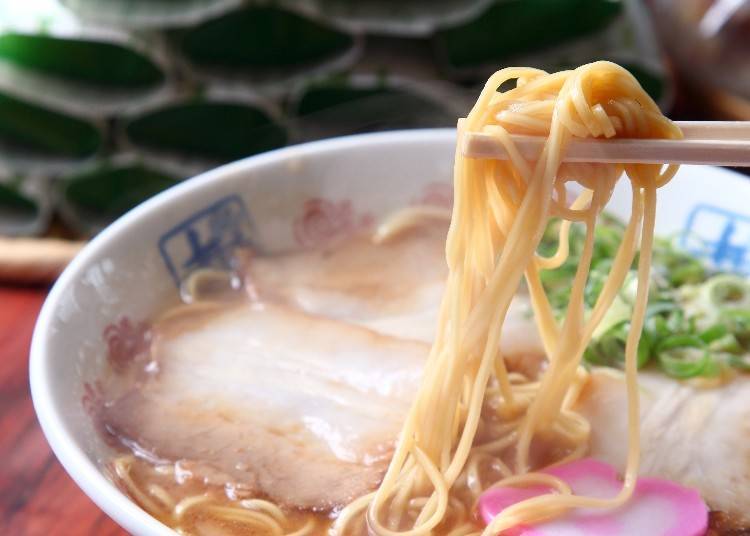 As you travel around Wakayama City, you'll notice many shops with red curtains reading "Chuka Soba" (中華そば). Recently, more and more shops have begun using "Wakayama ramen" (和歌山ラーメン) banners, but that's a newer appellation for what's more commonly called Chuka soba, or Chinese soba.

The name "Wakayama ramen" was first used in 1998 when the Ide Shoten ramen shop won TV Tokyo's New Year's "TV Champion Japan's Best Ramen Decision Battle." The winning entry was introduced as "Wakayama ramen," which was a name unfamiliar to Wakayama citizens, but caused a boom in the dish's popularity.

Ide Shoten's ramen is made with pork bone and soy sauce broth, and many other shops also sell the characteristic brown soup. Of course, each restaurant has its own unique flavor, so it's fun to taste and compare them.

Regardless of the type of soup, the ramen is relatively thin, and many shops serve them in small portions. The noodles are boiled until soft, and the soup permeates them. Although the serving sizes aren't large, side dishes like hayazushi (saba sushi) and boiled eggs supplement the noodles. Hayazushi is made with mackerel, which goes well with ramen.
1. Arochi Honke Marutaka's rich soy sauce base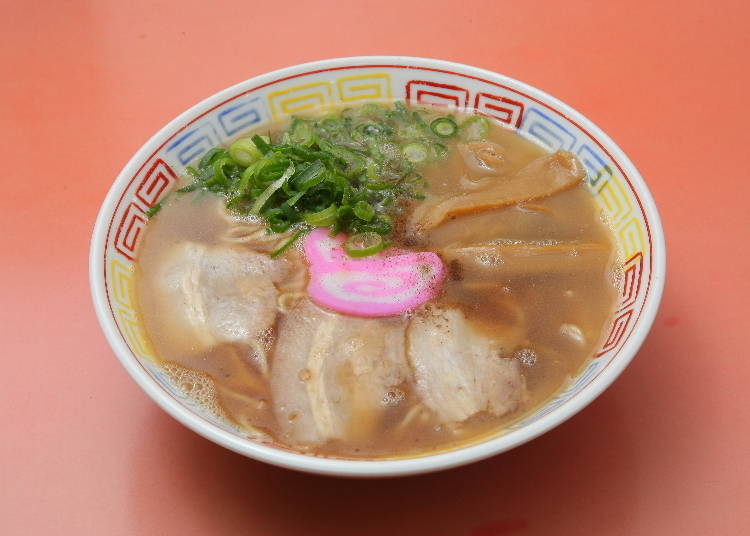 Chuka soba, 650 yen (tax included)
Wakayama's best nightlife can be found in the Arochi neighborhood, where you'll discover Arochi Honke Marutaka on the main street. It's a popular destination after drinks, with one of its most popular items being the "Shime (food after drinks) Chuka soba."

The soy sauce soup has a rich body and a refreshing taste and slowly cooked char siu (roasted pork) is a popular addition. The thin noodles are a bit firm and are outstanding in combination with the broth.

Ramen goes best with a glass of beer, and additional side dishes of oden and gyoza are also favorites of Arochi Honke Marutaka's patrons.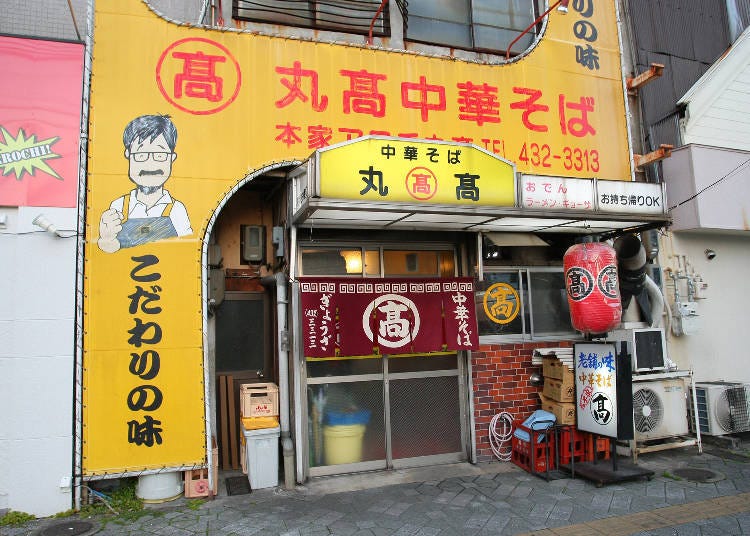 アロチ本家丸髙

Address

2-50 Tomodacho, Wakayama, 640-8342

Nearest Station

Access: 10-minute walk west of JR Wakayama Station


Phone Number

073-432-3313

Hours: 17:30 to 3:00 the following day; closed Sundays
2. Ide Shoten's tonkotsu ramen, born from failure!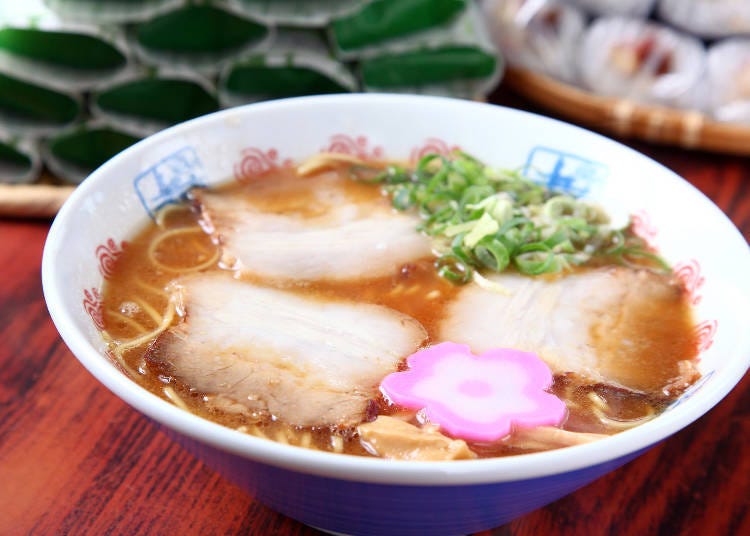 Chuka soba, 750 yen (tax included)
On the main road from the Wakayama IC (highway interchange) to the city center, you'll see Ide Shoten's bright yellow sign. This popular restaurant always has a lunchtime line of customers waiting to get in.

The shop had already been serving ramen for many years when, to make the broth even more delicious, pork bones were prepared over high heat but were accidentally overboiled. What, at first, seemed like a failure resulted in a mellow soup with a new, never-before-tasted flavor that brought Ide Shoten popularity throughout Wakayama.

The almost addictive thick, rich-bodied soup looks terrific, and you'll enjoy it to the last drop. The soup soaks into the noodles, and the delicious boiled char siu pork will melt in your mouth to complete the exceptional taste offered by this retro Showa era shop.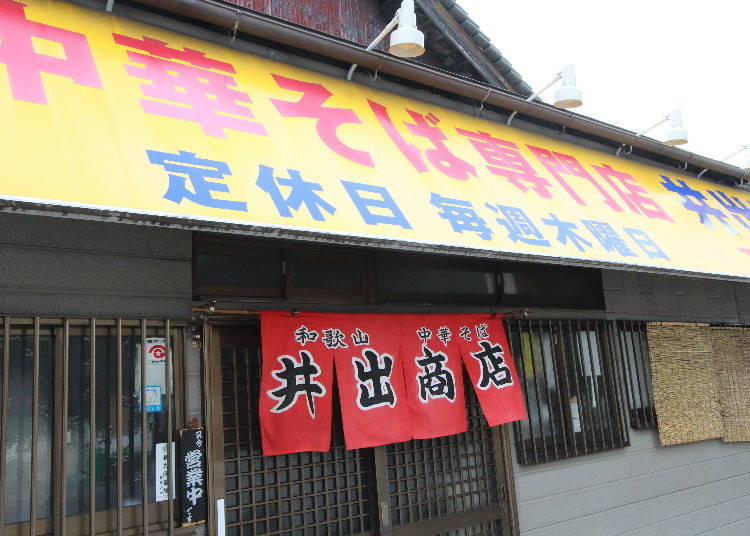 井出商店

Address

4-84 Tanakamachi, Wakayama, 640-8329

Nearest Station

Access: 10-minute walk south of JR Wakayama Station


Phone Number

073-424-1689

Hours: 11:30 - 23:30; closed Thursdays
3. Wakayama ramen by Kyobashi Kotaro's master chef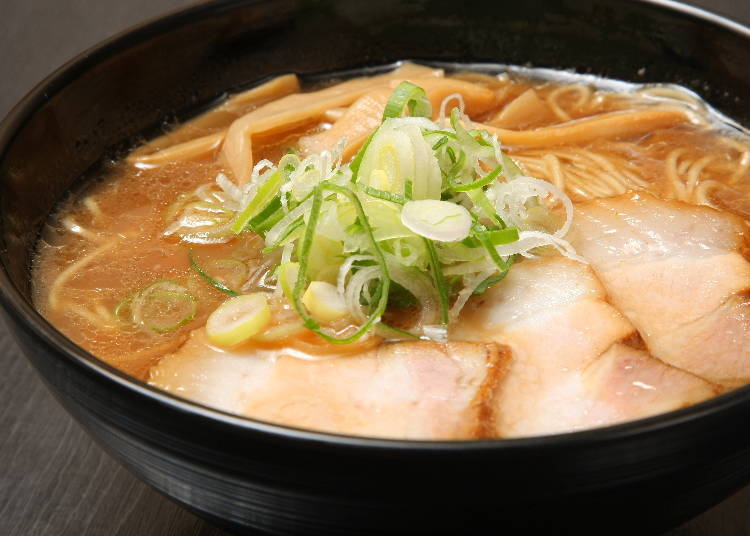 Kotaro Ramen, 710 yen (tax included)
Kyobashi Kotaro's ramen is the invention of the shop's master chef. Because Kyobashi Kotaro was originally founded as a "cooking restaurant" and not a ramen shop, he was able to immerse himself in creating delicious ramen without the pressure to conform to "how ramen is supposed to be!"

Paying particular attention to the water, pork bones, and other necessary ingredients, and using the most excellent techniques unique to Japanese chefs, the result is an odorless, mellow-flavored broth that you'll enjoy as "sophisticated cuisine."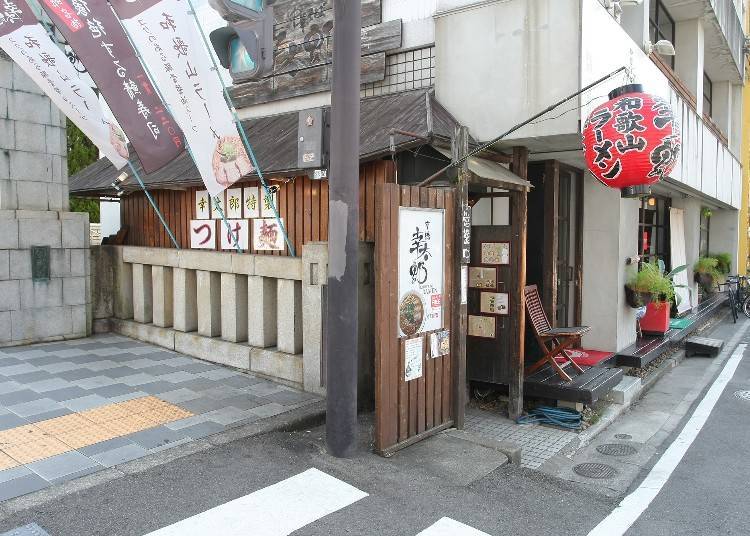 京橋幸太郎

Address

Sankei Kyobashi Bldg. B1F, 1-1 Honmachi, Wakayama, 640-8033

Nearest Station

Access: About 10 minutes from JR Wakayama Station by Wakayama Bus (bound for Nankai Wakayamashi Station), then a 3-minute walk north from Kyobashi Bus Stop


Phone Number

073-432-9399

Hours: 11:00 - 14:30, 17:30 - 1:00 the following day
4. Maruki's Chuka Soba: Simple is Best!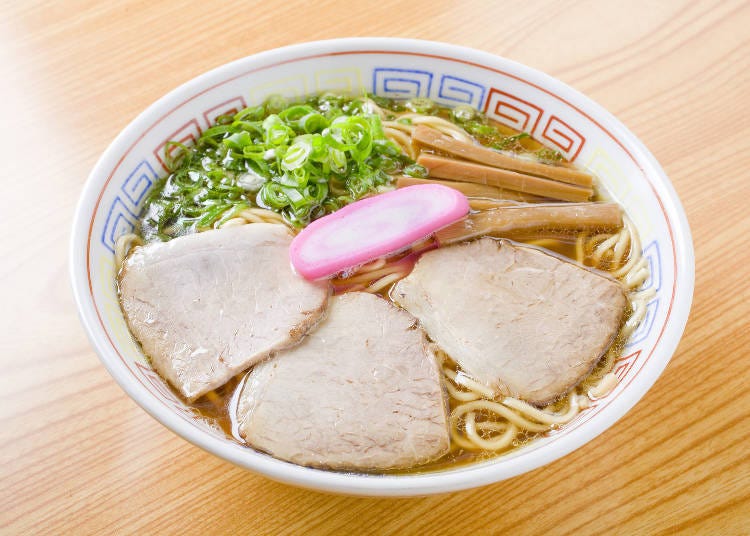 Chuka soba, 650 yen (tax included)
Maruki has been serving Chinese noodles from food stalls for over 70 years, and the third-generation owner still uses the original recipe created when the shop was founded. Carefully prepared, the broth has a refreshing and unobtrusive taste, and, understandably, there are still many fans of this simple, standard Chuka soba.

Maruki offers no large servings, no extra toppings, and no alcohol, but the traditional Chuka soba, saba sushi, and boiled egg are filling and satisfying.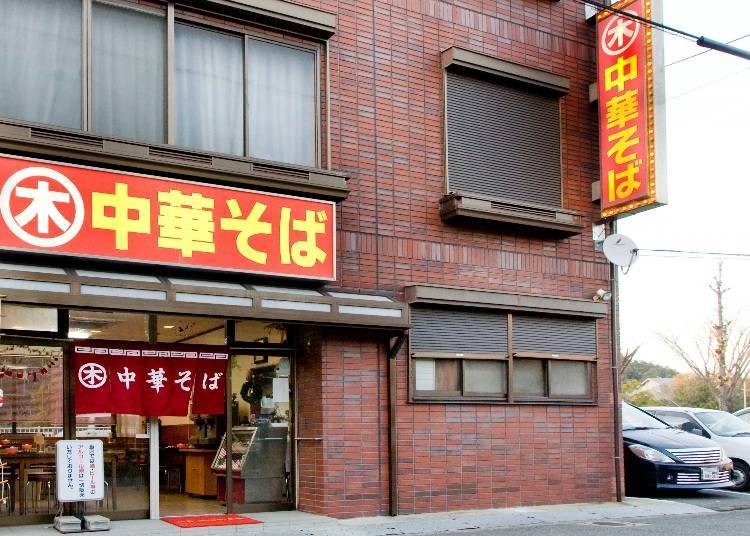 まる木中華そば

Address

1-1-3 Wakauraminami, Wakayama, 641-0022

Nearest Station

Access: About 20 minutes from JR Wakayama Station by Wakayama bus (bound for Shin-Wakaura), then a 3-minute walk south from Gongenmae Bus Stop


Phone Number

073-447-9557

Hours: 17:00 to 1:00 the following day; closed Monday
5. Masayoshi's Chuka soba with egg added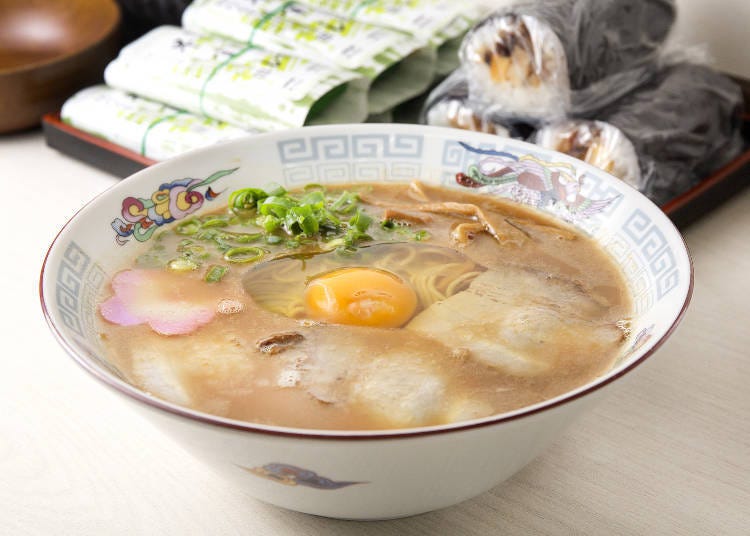 Chuka soba with raw egg, 750 yen (tax included)
Similar to Ide Shoten, Masayoshi has long served typical Wakayama ramen, but with a new shop opened in 2018, you can now enjoy a bowl of noodles in a stylish atmosphere.

Masayoshi serves ramen with raw eggs, a rarity among Wakayama shops. To eat this style of ramen, first, without breaking the egg, eat some of the noodles to appreciate the familiar flavor. Then for your next bite, pass the noodles through the egg yolk and savor the fresh, mild taste.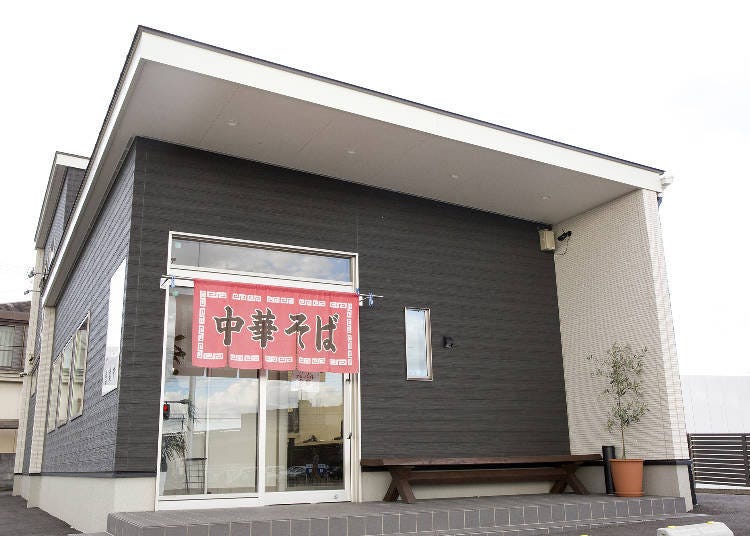 正善

Address

591-1 Nougawa, Wakayama, 641-0022

Nearest Station

Access: A 5-minutes train ride from JR Wakayama Station (bound for Tennoji) to JR Musota Station, then a 20-minute walk east from the station. Or, about 20 minutes from Nankai Wakayamashi Station by Wakayama bus (bound for Kawanaga Danchi), then a 3-minute walk south from Torii Bus Stop


Phone Number

073-461-1739

Hours: 11:00 - 21:00; closed Thursdays & the 3rd Wednesday of each month
"You serve your own water from the pitcher." "If you eat sushi, you count the number of dishes and add up the cost yourself." "It's not 'Wakayama ramen' – it's called 'Chuka soba'!"

In addition to the food itself, you can also experience the unique food culture of Wakayama, which is one of the real pleasures of a "Wakayama ramen" restaurant.

The familiar taste of Chuka soba taste never gets old, so, by all means, sample and compare the unique dishes of a few different shops!

Text by: West Plan
*This information is from the time of this article's publication.
*Prices and options mentioned are subject to change.
*Unless stated otherwise, all prices include tax.
Limited time offer: 10% discount coupons available now!