Una-don is a popular dish in Japan, made of grilled eel glazed in a sweet, spicy teriyaki-like sauce served on a bed of rice.

At Izumo, an eel and skewer restaurant in the basement of Umeda, Osaka's LUCUA mall, the "Don! Towering Eel & Egg Bowl 'Unatama-don'" is very popular. With a serving of rice four times the usual size, it's not only a topic of conversation but also a real challenge just to carry!

I ordered it to see how it tasted and wondered, "It is actually possible to finish an oversized 1kg eel rice bowl?"
Izumo - casual eel dining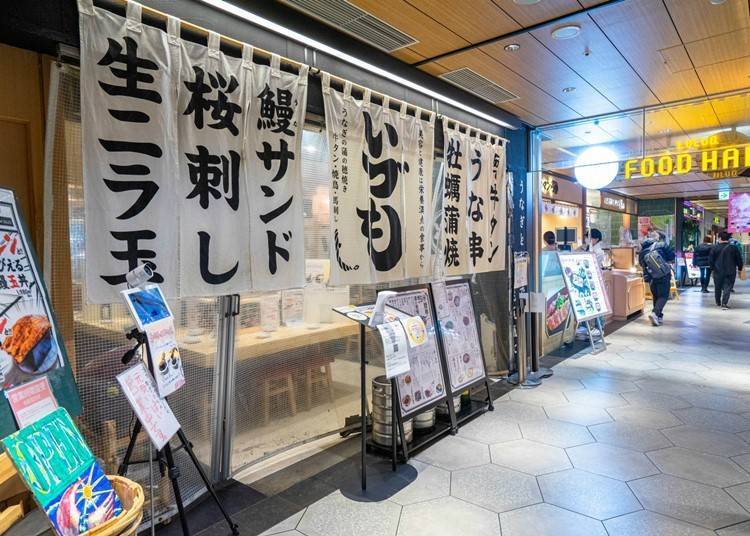 Directly connected to JR Osaka Station and located in the basement to the left of the central ticket gates, the restaurants in the B2F of LUCUA embody Osaka and Umeda.

The area is divided into Barchika, where you can enjoy food and alcohol, and Food Hall, which combines a market and restaurants, each offering a wide variety of delicious Osaka cuisine. Izumo is situated between the two and boasts excellent eel and skewer dishes.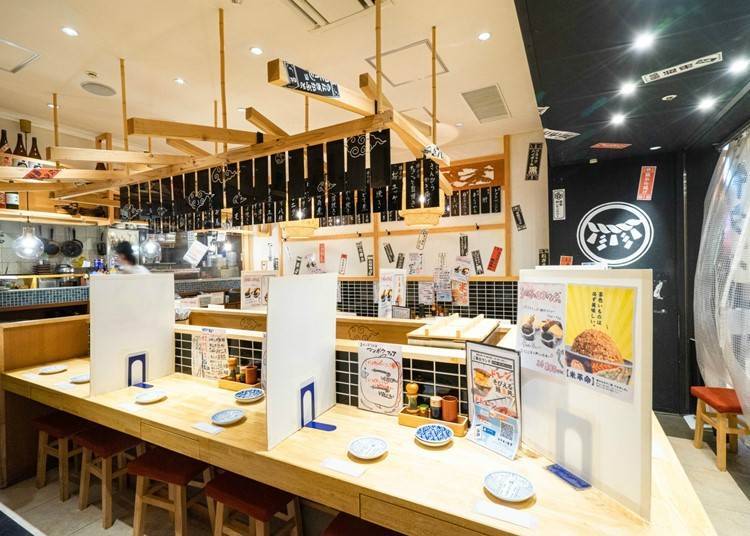 Eel is closely connected to Japanese food culture. It is considered a somewhat unique fish to the Japanese, as demonstrated by the custom of eating eel on "Doyo-no Ushi-no Hi," or the "Day of the Ox," during the hot and humid summer months to boost stamina.

Due to its high price, eel is also seen as a luxury dish to be enjoyed on special occasions, rather than something eaten every day.

Izumo was founded with the hope that people could enjoy eel more casually along with sake.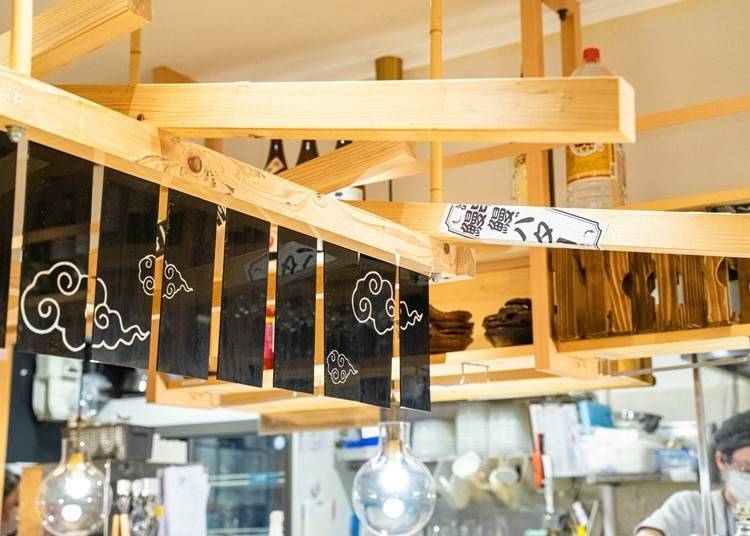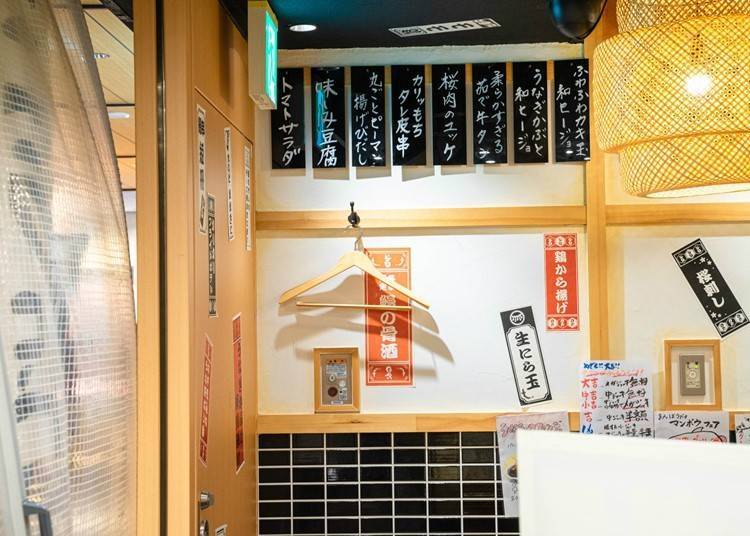 The atmosphere in the restaurant is attractive, with a floorplan centering on a counter where diners can enjoy the lively atmosphere. There are also several tables for four around the counter, so even larger parties will be comfortable. As soon as you enter, you'll be greeted with a loud but pleasant "Welcome!" from the staff.
Plump, fragrant grilled eel is the specialty!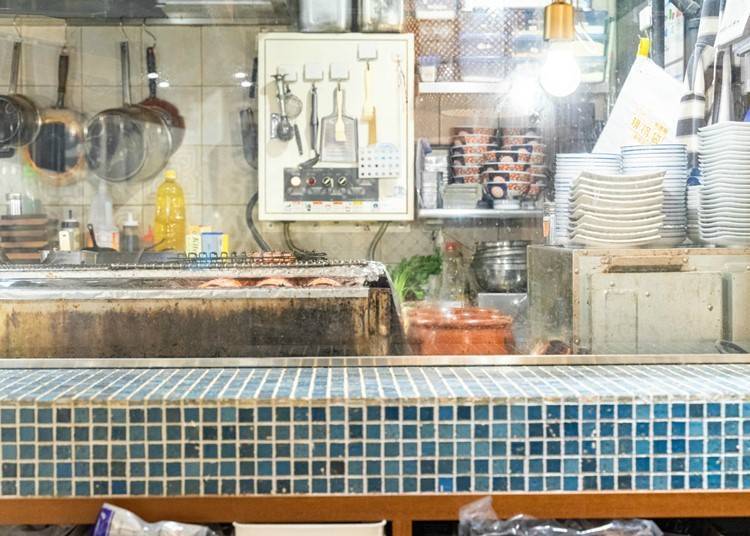 The kitchen grilling area
Izumo's eel has a reputation for being just as delicious as those caught in the wild, and the restaurant maintains high quality standards.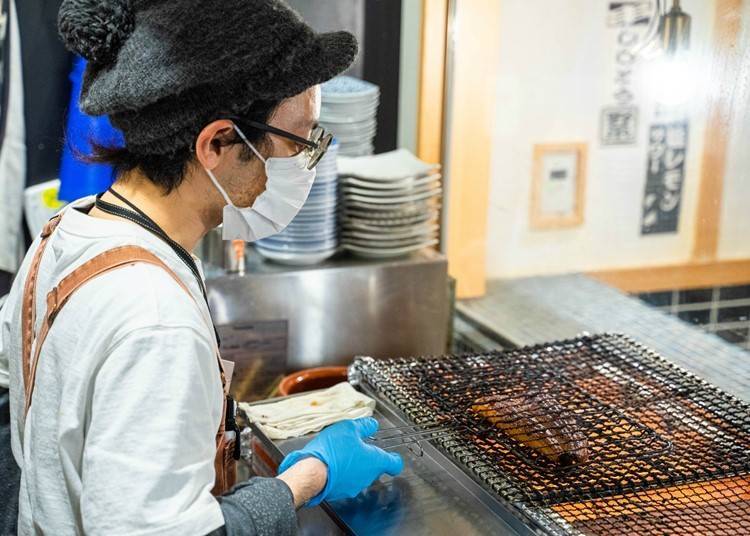 In addition to two Izumo restaurants in Osaka, there are also branches in Ikebukuro, Tokyo and Nagoya, Aichi, each of which serves freshly grilled eel. The eel is coated with a secret sauce and grilled and turned three times to give it its savory flavor.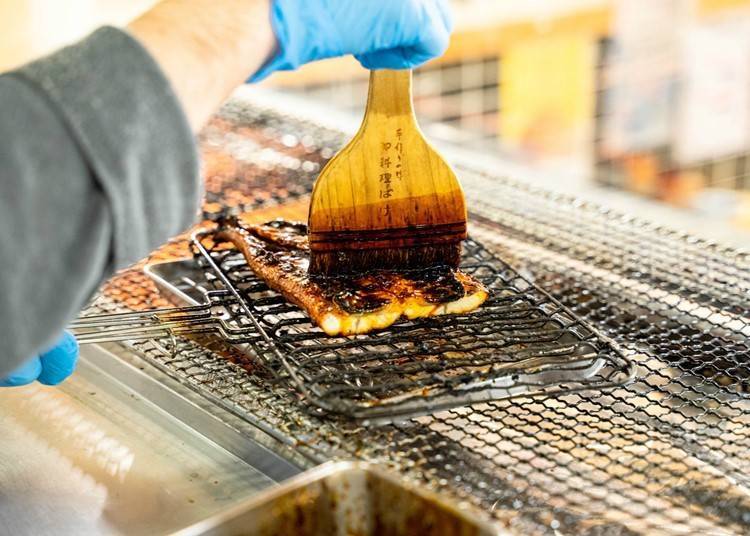 The key is to brush on the sweet, spicy sauce made from soy sauce, sugar, and other ingredients, and then grill the fish to remove excess grease. The skin is grilled thoroughly and becomes crispy as its moisture evaporates, creating an exquisite texture combination of tender meat and crispy skin.
There's just one word for it: amazing!
So when my order of "Unatama-don" (1,980 yen) arrived, I couldn't help but laugh at how much larger it was than I'd expected. It was like something out of a fairy tale with a huge "atsuyaki tamago" (layered omelet) on a bed of sauce-covered rice topped with a thick fillet of grilled eel.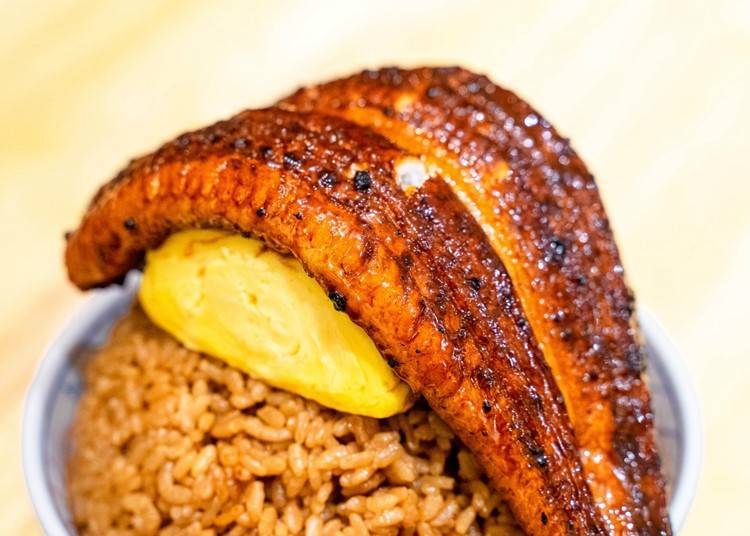 The sauced rice weighs 750 grams, equal to four regular bowls of rice, the uncut half an eel is approximately 170 grams, and the omelet is about 150 grams, "which is about three eggs," says the restaurant manager, Mr. Kuriyama. Even the visual impact of this dish is enormous.

The massive bowl of eel, egg, and rice was created in response to the coronavirus pandemic. When the Izumo shop in Osaka's Fukushima district opened, restaurants were not doing well due to voluntary pandemic-related business constraints.

Mr. Kuriyama said, "I wanted to improve business as much as possible, and also wanted customers to be able to eat a full meal with a presentation they could only experience when eating out!" It made a strong debut as a "large gourmet" dish when added to the menu.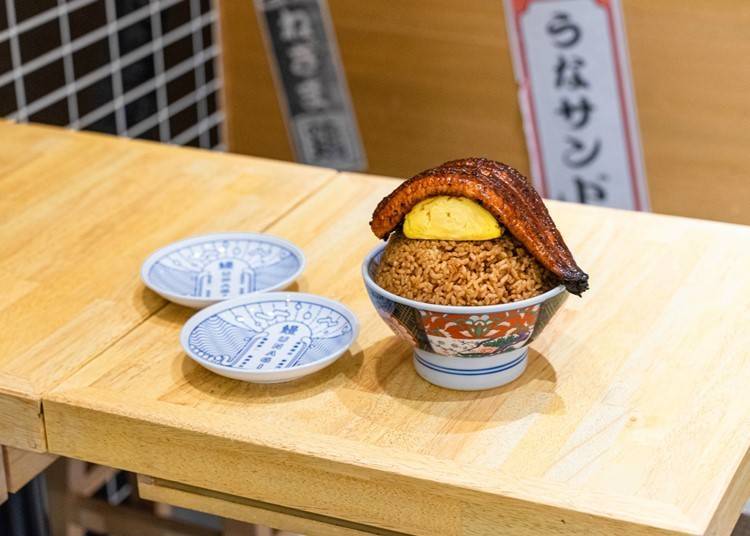 According to Mr. Kuriyama, he came up with the idea "due to an excessive spirit of service (laughs)." As a result, the towering bowl became a hot topic on social media and a signature lunch menu item available at all Izumo restaurants in Japan except the Fukushima branch.

It's believed that eating eel and egg together gives you more stamina, so if you want to "work hard and build up my strength!" it's the perfect way to step up to the plate.
Eel and omelet bowl, ready to eat!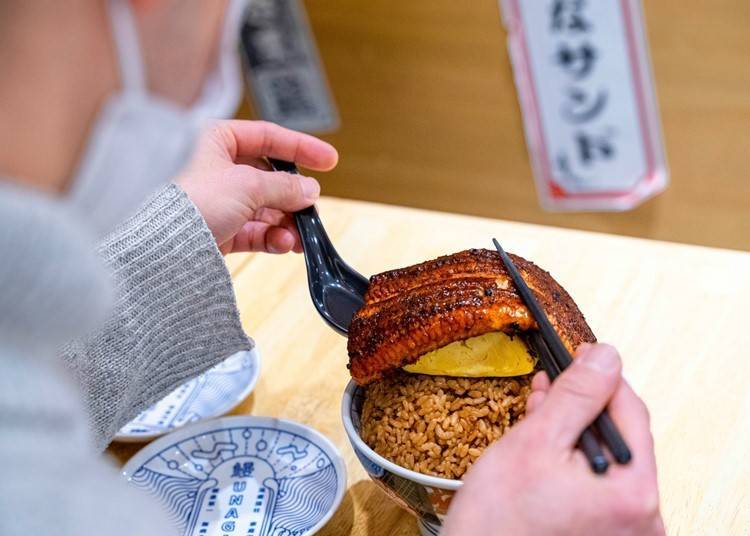 The meal is so large that if you try to eat it as served, it will collapse in no time, so the first step is to move the eel and omelet to smaller plates. But be warned, the eel is so tender it will fall apart when picked up with chopsticks, so it's best to use a spoon and chopsticks to transfer it to the plate.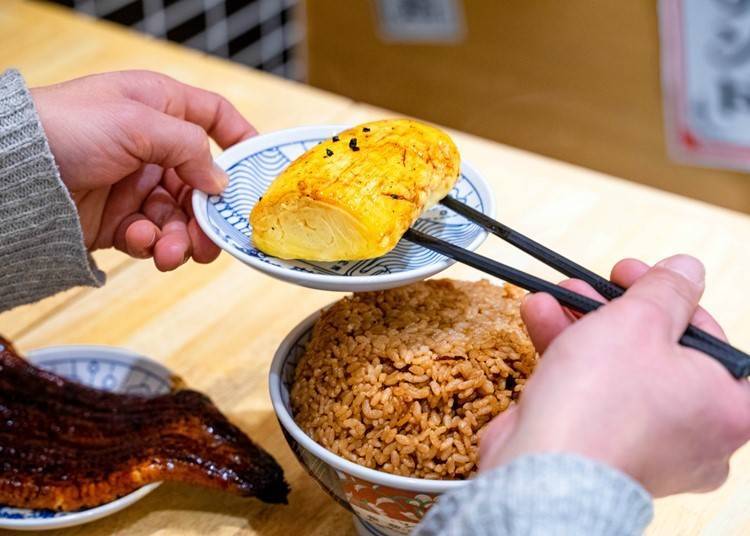 Next, the omelet. I didn't realize how large it was because it was hidden under the eel, but seeing the whole thing, I was shocked. Sliding it onto the plate with chopsticks, you'll feel just how heavy it is.
Having completed the disassembly, this looks like something of a challenge. It's certainly enough for one meal, and I wondered if I'd be able to eat it all.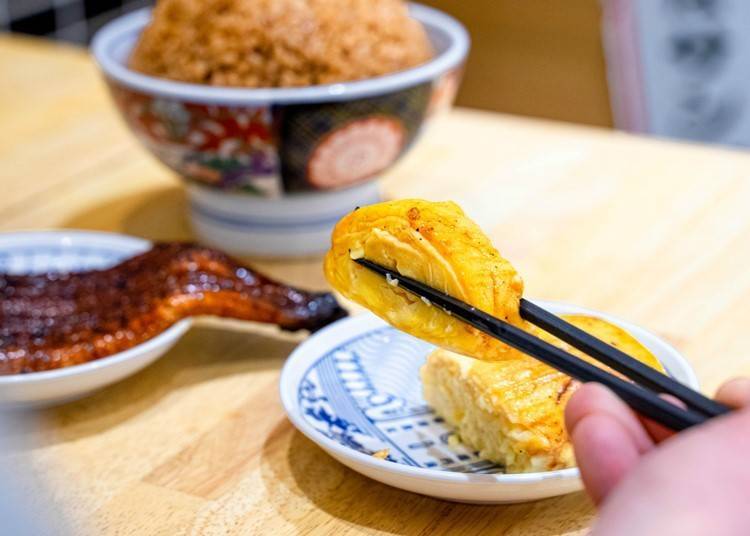 After regaining my composure, I started with the omelet. The soft texture and the delicious taste are irresistible. This is the essence of atsuyaki tamago, and it's very tasty.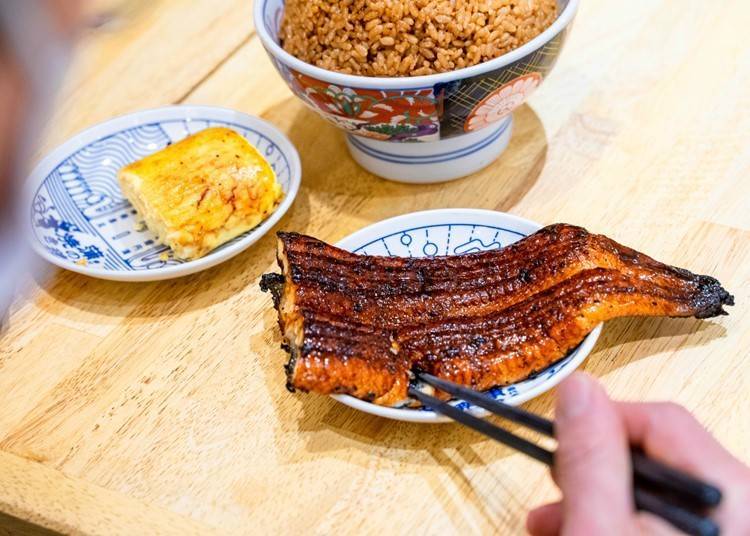 Next, I tried the eel. As noted from the moment I first handled it with chopsticks, the meat is very soft and cuts easily. Sometimes eel bought at supermarkets has a different texture: "elastic," to say the least, or rubbery at worst.

However, when you take a bite of this eel, it melts in your mouth even without biting it, and you'll be enchanted by the savory sauce. I thoroughly enjoyed the happy harmony of flavors.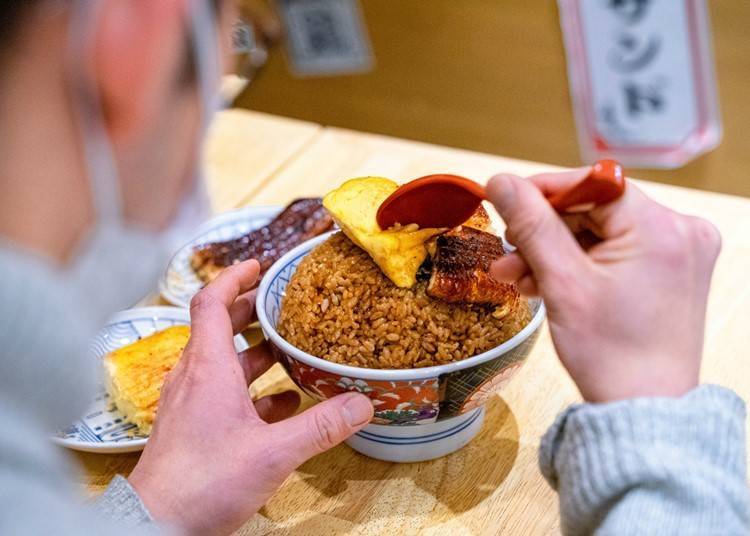 Of course, everything tastes great separately, but I also wanted to try the eel and egg with the rice. I put some of each on top of the heaping bowl of rice, with some effort.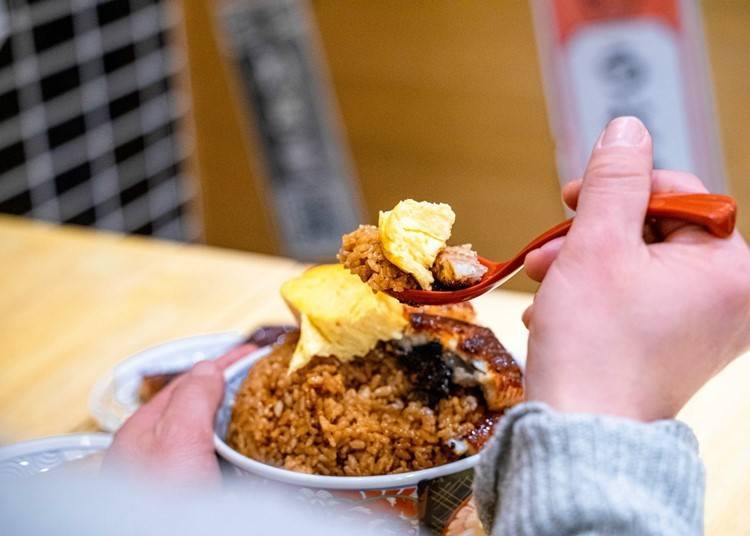 And this is what eel and egg bowls are all about! Together, the sauce-seasoned rice, eel, and omelet have unlimited tastiness. There's not much more that can be said!

Rather than just sprinkling the sauce over white rice, the sauce and rice are combined when cooked to season the rice thoroughly. The rice itself is light, making it a perfect match for the rich taste of eel and the unexpectedly bold taste of the omelet. It was delicious and satisfying to eat.
However, I finally reached my limit!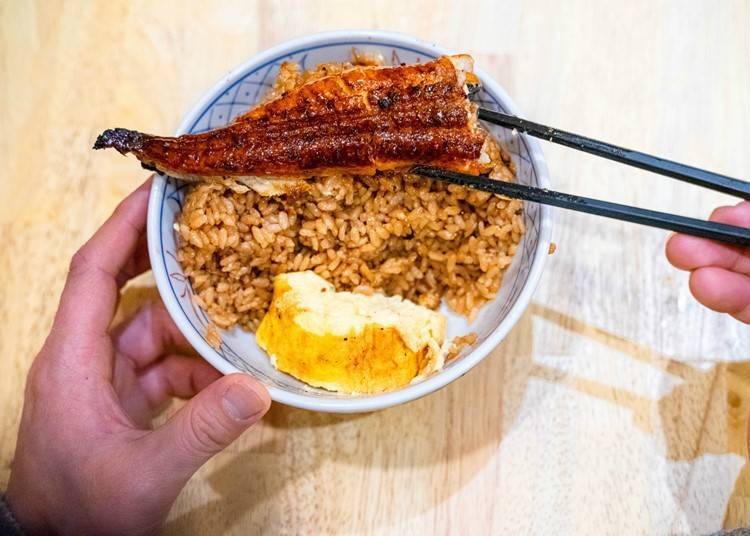 No matter how much delicious food I still had in front of me, there was a limit to what my stomach could handle. My tongue was very happy, but I heard another voice in my body giving up, which was a disappointment. What was left was half a portion of rice, about one egg worth of omelet, and one-third of an eel.

But there's no way I would leave all that. The leftovers can be made into onigiri (rice balls).
I asked the staff for help, and here is what they came up with: The half bowl of rice was enough for two rice balls, and the eel and omelet were wrapped in plastic wrap, making it easy to recreate an unatama-don at home.

The staff member said, "Of course, we could have put the rice in a standard package, but it makes us happy to make it into onigiri, doesn't it? We're delighted if you go home thinking, 'I'm glad I went to that restaurant!'"

This is a warm, welcoming gesture, with the spirit of Japanese hospitality firmly embedded in the onigiri.
Add an extra touch at home or at the hotel!
According to shop manager Mr. Kuriyama, the onigiri is delicious when eaten as is, but if you have a toaster oven, warming it up is recommended.

Simply sprinkle some soy sauce on the surface of the rice ball and bake it in a toaster oven. Or, put cheese on top and warm it up in the microwave to give it a different taste.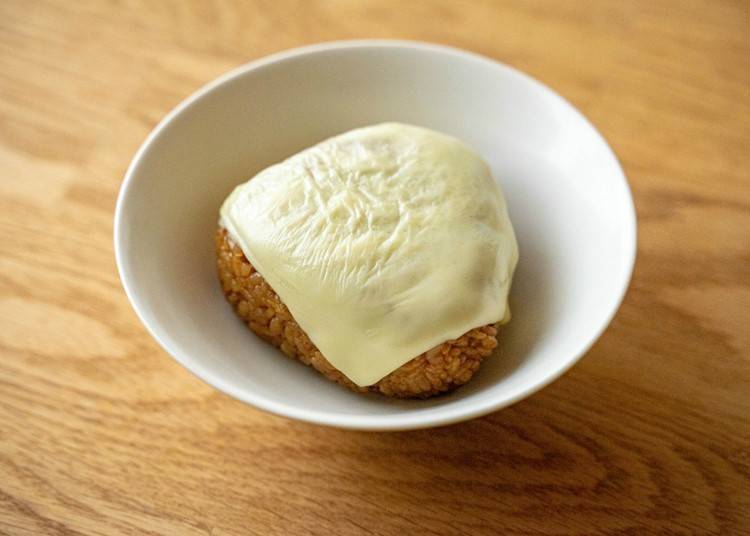 I was surprised when I took a bite. It was a totally different dish, fascinating in its own way. The melted cheese went well with the sauced rice, and I enjoyed the rich flavor and sticky texture. I think this is what's meant by an "addictive taste."

You can enjoy the "Eel Egg Bowl" at the restaurant and at home. And after a blissful meal of tender, flavorful eel, you can look forward to experiencing a different taste later.

In addition to the "Eel Egg Bowl," Izumo offers a variety of other delicious eel dishes like the luxurious "Eel Beef Stack" (5,580 yen), which includes two pieces of eel and a steak, or the lighter "Eel Stack" (1,580 yen), which includes half a piece of eel. Be sure to check them out!

Multilingual Options
English menu available

Health & Safety Measures
Disinfection, sterilization, and cleaning of the restaurant and equipment/ hand sanitizer available / appropriate in-store ventilation / use of coin trays and partition board / staff members wear masks, wash hands, disinfect, gargle, and monitor temperature / admission refused to those who are unwell / customers requested to wear masks and undergo temperature checks
うなぎ いづも ルクア

Address

LUCUA BARCHICA B2F, 3 Chome-1-3, Umeda, Kita-ku, Osaka, 530-8217

Phone Number

06-6151-2531

Hours: 11:00 a.m. - 11:00 p.m. (last order: food 10:00 p.m.; drinks 10:30 p.m.) *Hours subject to change depending on public health situation.
・Price: Don! Towering Eel Egg Bowl, 1,980 yen (lunch only)
・Closed days: Same as LUCUA
*The information in this article is current as of March 2022. Please check the official website for the latest information.

English translation by Gabriel Wilkinson
Written by: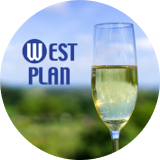 *This information is from the time of this article's publication.
*Prices and options mentioned are subject to change.
*Unless stated otherwise, all prices include tax.